Mini Apple Pie Cheesecakes are perfect for Autumn. FALL BAKING IS HERE! Start the season with these simple and divine Mini Apple Pie Cheesecakes!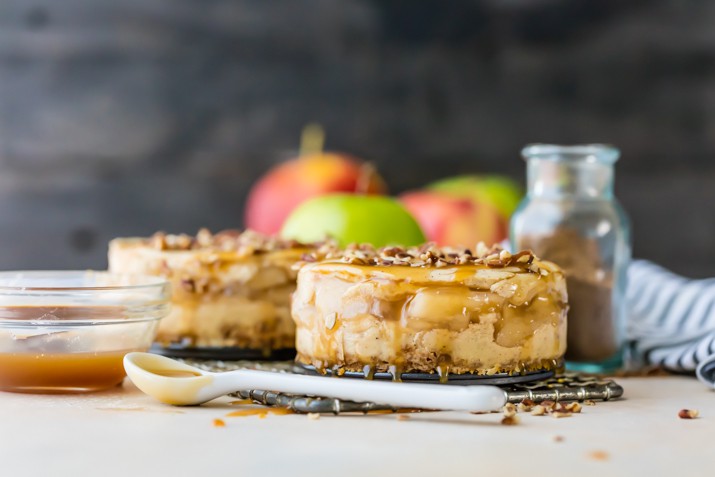 If you frequent The Cookie Rookie at all, you know I'm not a baker. A lot of people think that "Cookie Rookie" means I make a lot of cookies, but really, it means I'm a rookie in the kitchen. I started this blog a few years ago to document my journey to LEARN how to cook…and well…the rest is history.
I've gotten to know my way around my kitchen pretty well, but one area that's still lacking is baking. It's a more precise art, and I'm still learning! Fall makes me want to try…and so these Mini Apple Pie Cheesecakes were born! If I made them, you know they must be easy! Aren't they so cute??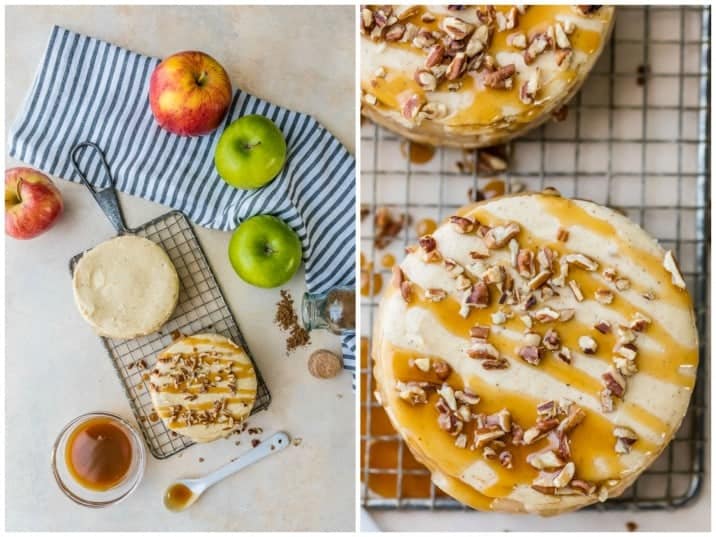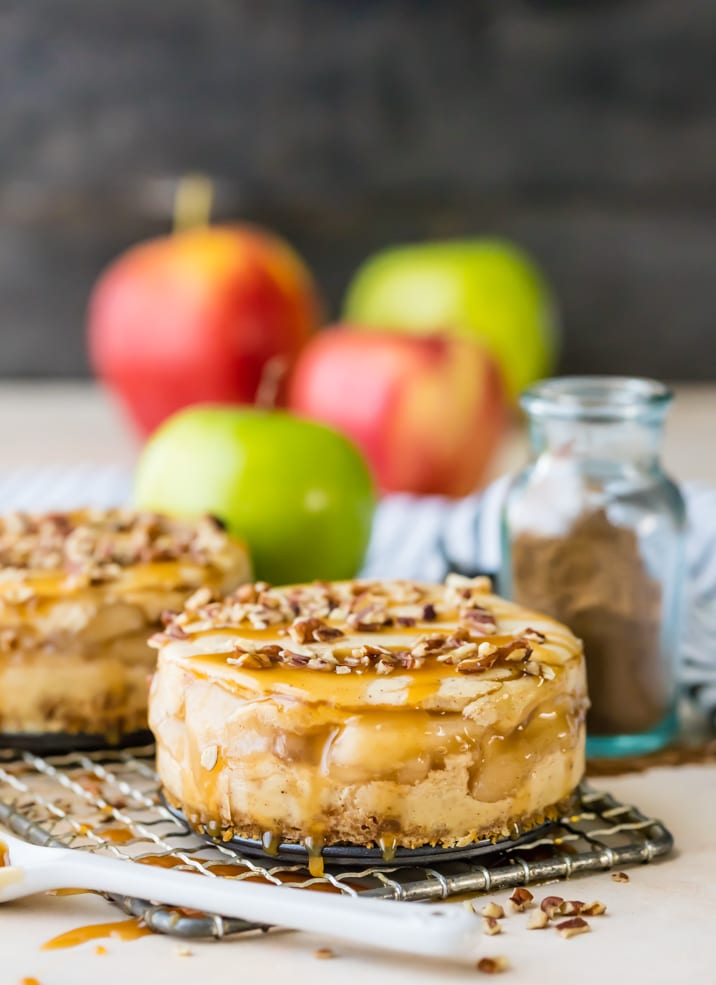 I was given a little nudge to try my hand at Autumn Baking when I saw Food.com and The Food Network talking about a super exciting contest with KitchenAid! KitchenAid is a staple in our house, and I'm sure my of you other cooking enthusiasts are the same! They recently launched a suite of BLACK STAINLESS STEEL APPLIANCES and I might die.
It's SO beautiful. Can you imagine how beautiful that would be in our kitchens?? KitchenAid is teaming up with Food.com and The Food Network to put on the #KitchenAidContest, and someone is going to win an entire set of the Black Stainless Steel appliances. I KNOW. Please make me proud and win this! Then I can come over and be jealous.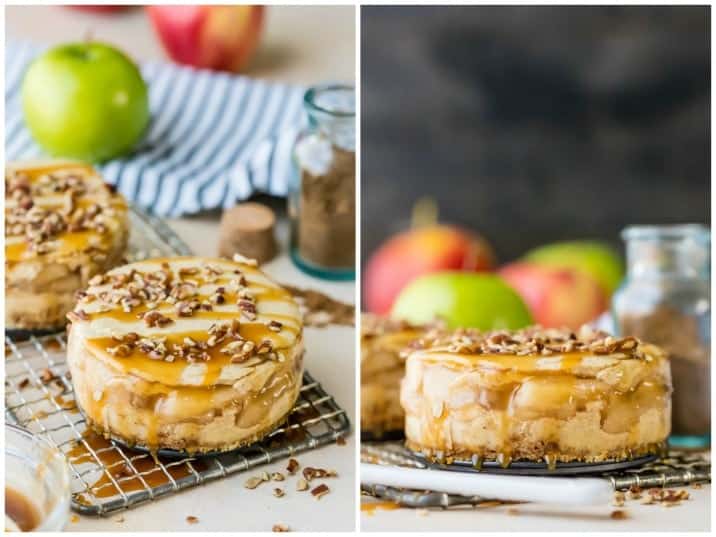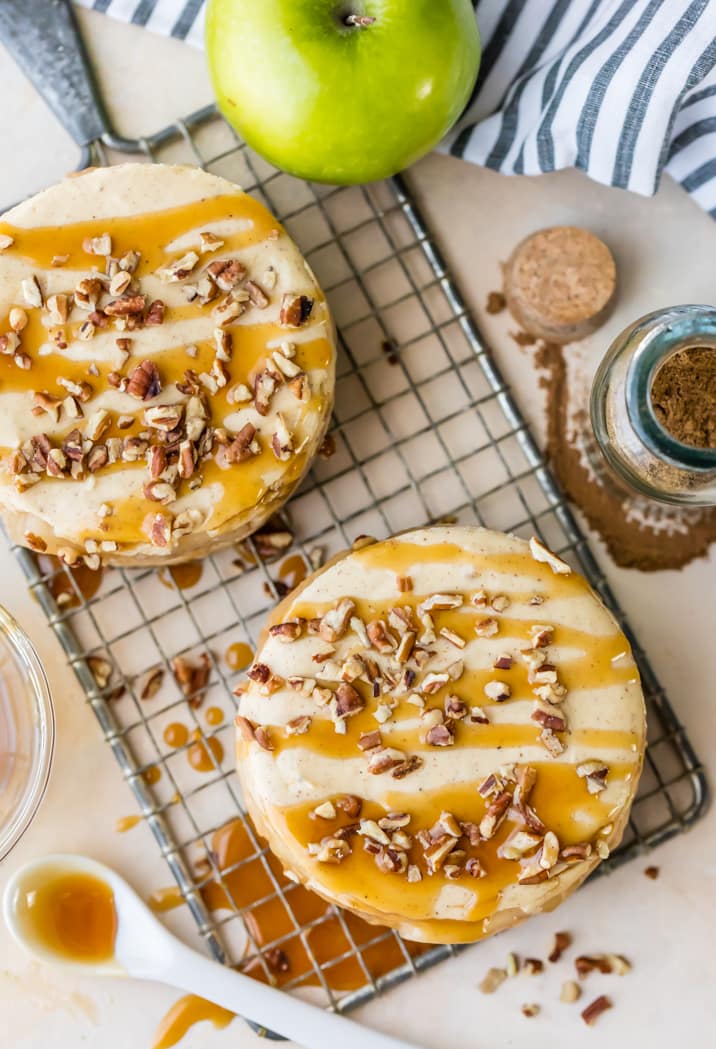 Okay, sorry for the excited outburst, we can talk about these Mini Apple Pie Cheesecakes now!
When I saw the apple contest, I knew I wanted to give these a whirl. A layer of apple pie sandwiched between two layers of creamy cheesecake? YES. Topped with pecans and caramel? YES.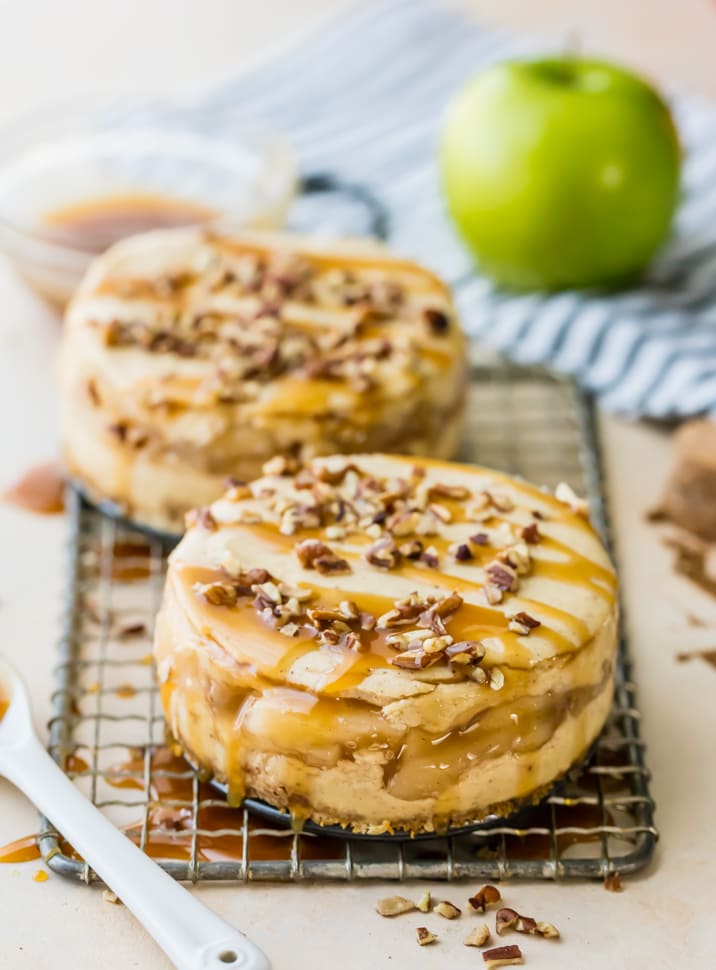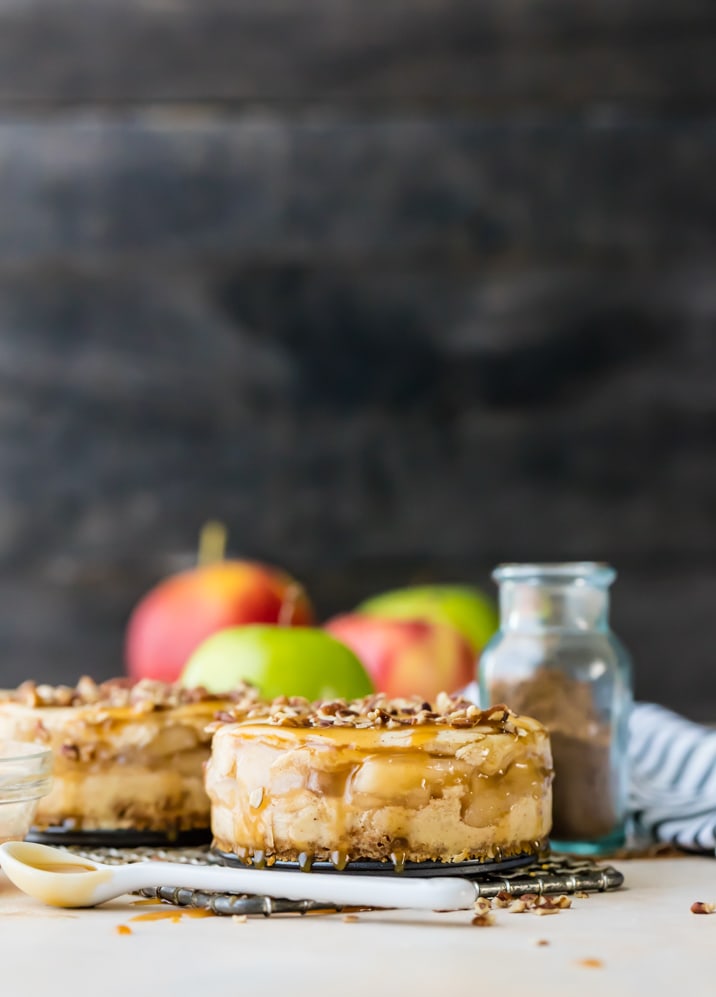 I think I may just bake more often. I need to at least make enough for Pat to try! (What…they're mini!!!)
Enter the contest and leave the links to your tweets below if you'd like me to share them! Not a requirement or anything, but I would love to see and share! GOOD LUCK!