Mini Margherita Pizzas are the perfect tailgating treat! Easy, fun, and SO yummy! These mini pizza bites are loaded with tomatoes, mozzarella, and basil. So yummy.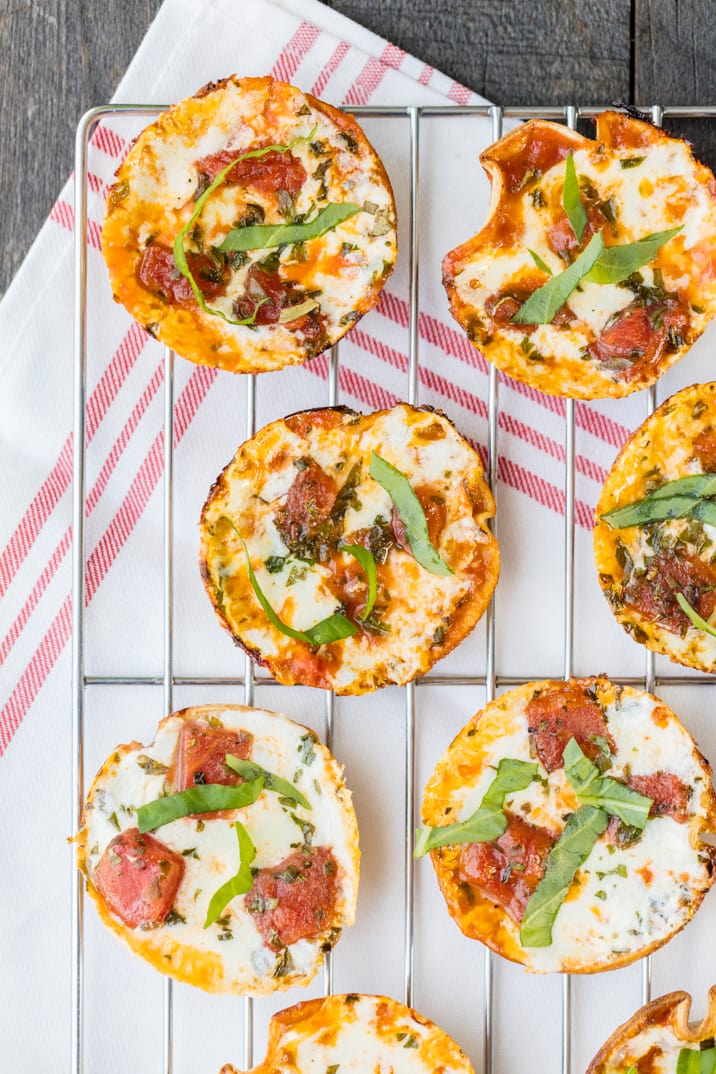 I've said before that Fall is my favorite season, for SO many reasons. The weather, the PUMPKIN EVERYTHING, the anticipation of Christmas…but most importantly…FOOTBALL!!! It's tailgating season y'all!! These Mini Margherita Pizzas are the absolute perfect tailgate treat. They're easy, fun, and most importantly so delicious. Try to eat just one…I dare you!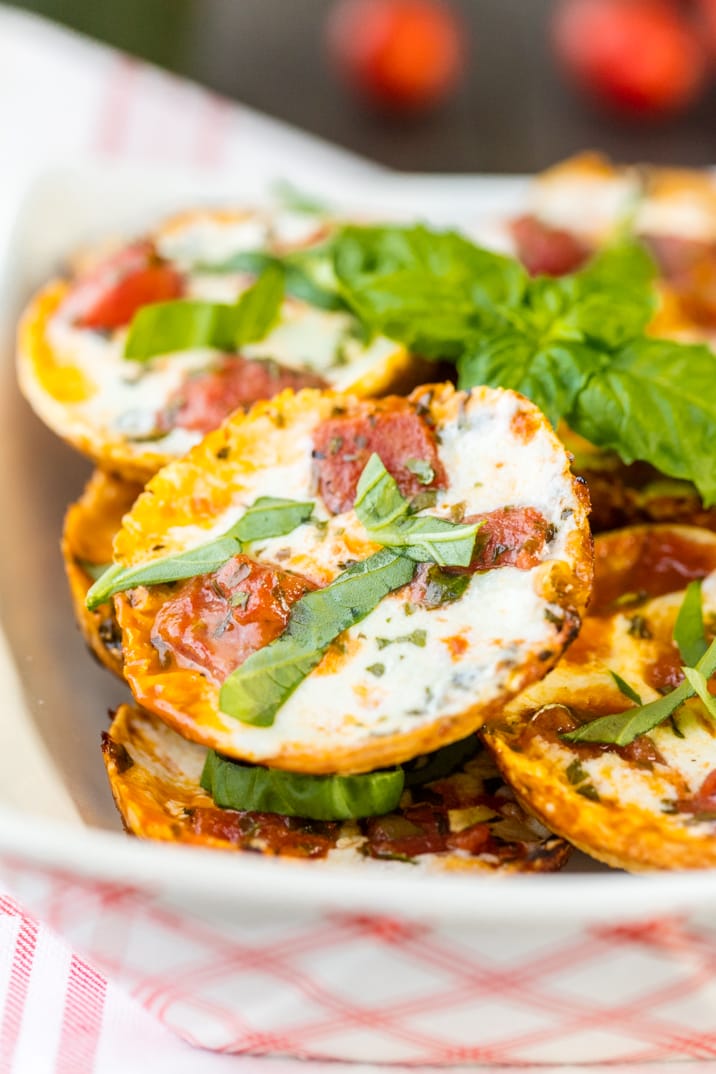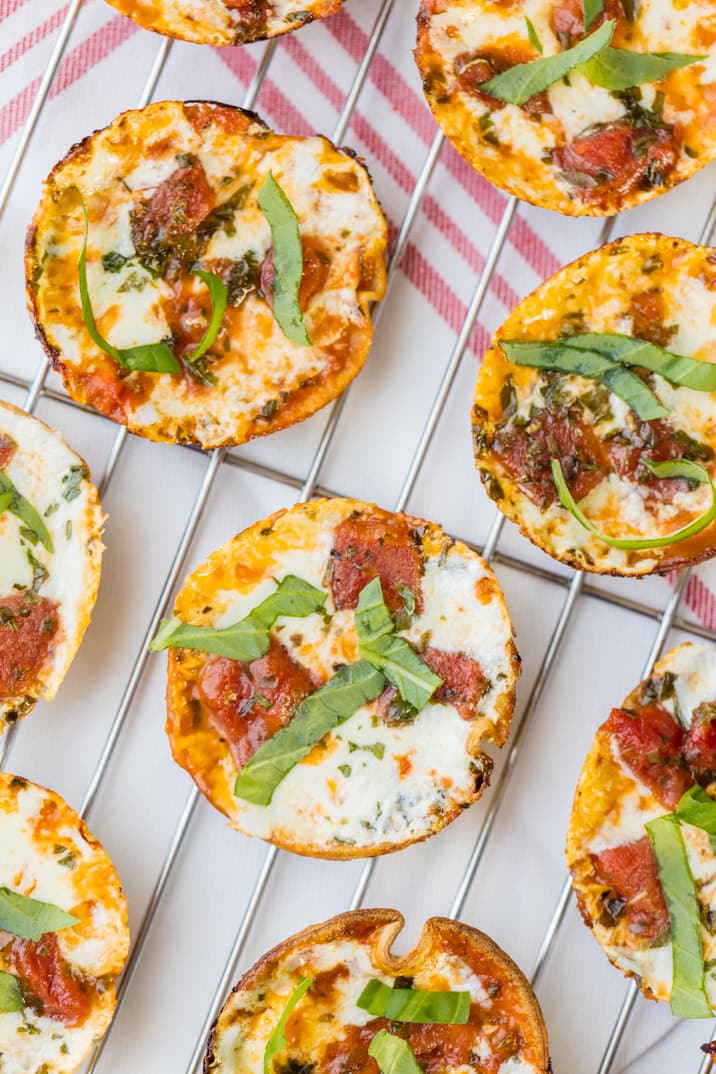 I was inspired to make these cute little babes while browsing Pinterest. I saw a pin from Damn Delicious for Mini Deep Dish Pizzas and I knew I had to try! Hers were pepperoni, you can see the original post HERE. I love how versatile these are…the sky is the limit with toppings!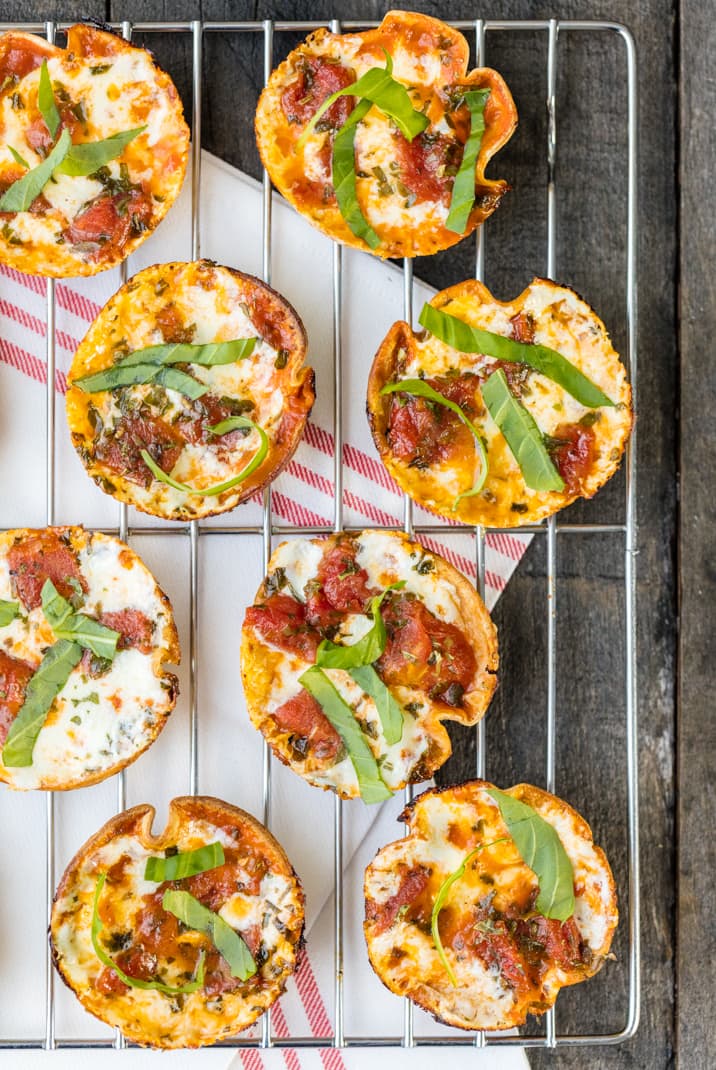 These Mini Margherita Pizzas are especially yummy served hot and melty, but let me tell you, they're also great cold!!
I was popping these Mini Margherita Pizzas straight from the fridge and was equally as addicted!! So…watch out. Like I said, I dare you to eat just one.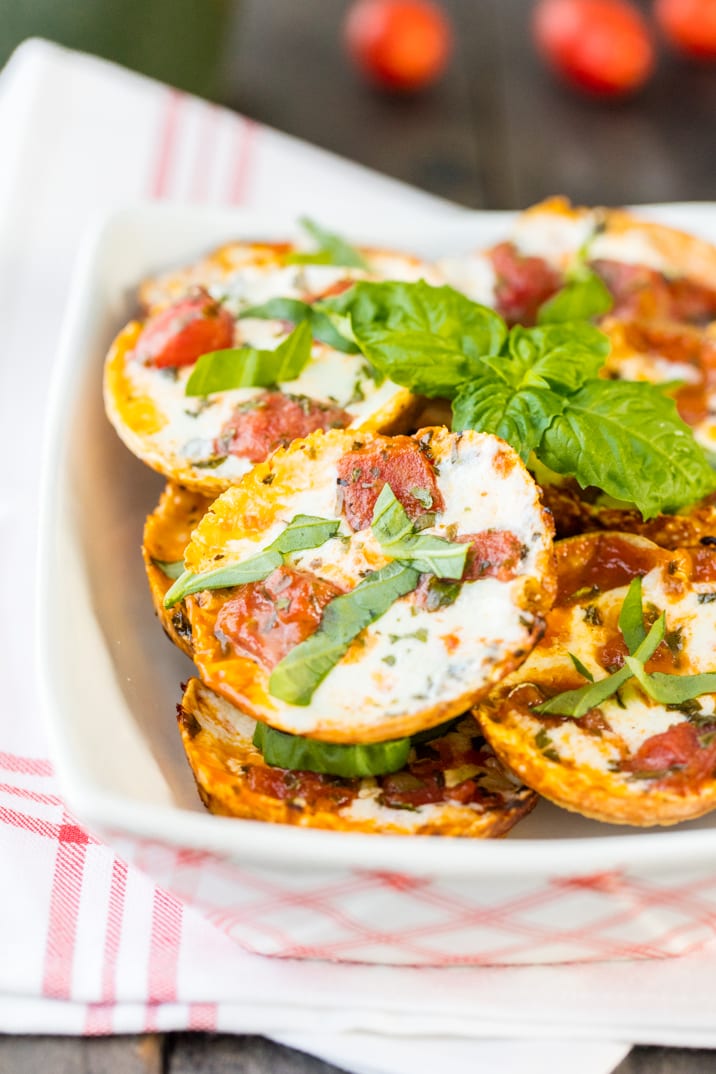 Happy Tailgate Season!! AND GO MIZZOU!!!!
Ingredients
2 large wheat tortillas (burrito size)
6 tablespoons marinara sauce, divided
1/2 can diced tomatoes
12 slices whole milk mozzarella
1/4 cup fresh basil, chopped
Instructions
Preheat oven to 450F
Using the bottom of the tomato can, press down on the tortilla to make a circle cut-out. Do this 12 times, making 12 small circles (or pizza crusts)
Spray a cupcake tin with non-stick spray. Place each tortilla in the bottom of each cupcake tin.
Place 1/2 tablespoon marinara sauce onto each tortilla, the place one slice mozzarella on each tortilla.
Top each with a spoonful of tomatoes and then sprinkle with chopped basil.
Cook for 10-12 minutes or until cheese is fully melted and tortilla crust is crispy.
Serve immediately if desired, but we also love these cold!
Enjoy!
7.6.4
2053
https://www.thecookierookie.com/mini-margherita-pizzas/

JOIN OUR MAILING LIST
TO GET COOKING!
Subscibe to recieve all the latest, greatest, and EASIEST recipes sent straight to your email inbox. If we post something yummy, you'll be the first to know.