Mini Margherita Pizzas are the perfect tailgating treat! Easy, fun, and SO yummy! These mini pizza bites are loaded with tomatoes, mozzarella, and basil. So yummy.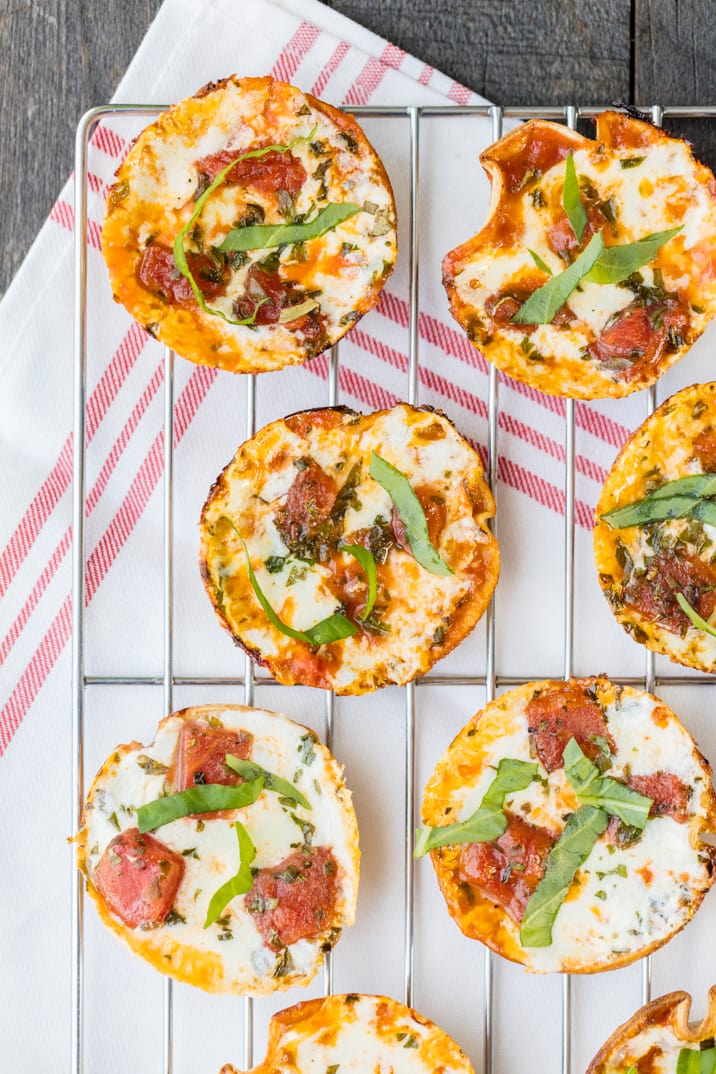 I've said before that Fall is my favorite season, for SO many reasons. The weather, the PUMPKIN EVERYTHING, the anticipation of Christmas…but most importantly…FOOTBALL!!! It's tailgating season y'all!! These Mini Margherita Pizzas are the absolute perfect tailgate treat. They're easy, fun, and most importantly so delicious. Try to eat just one…I dare you!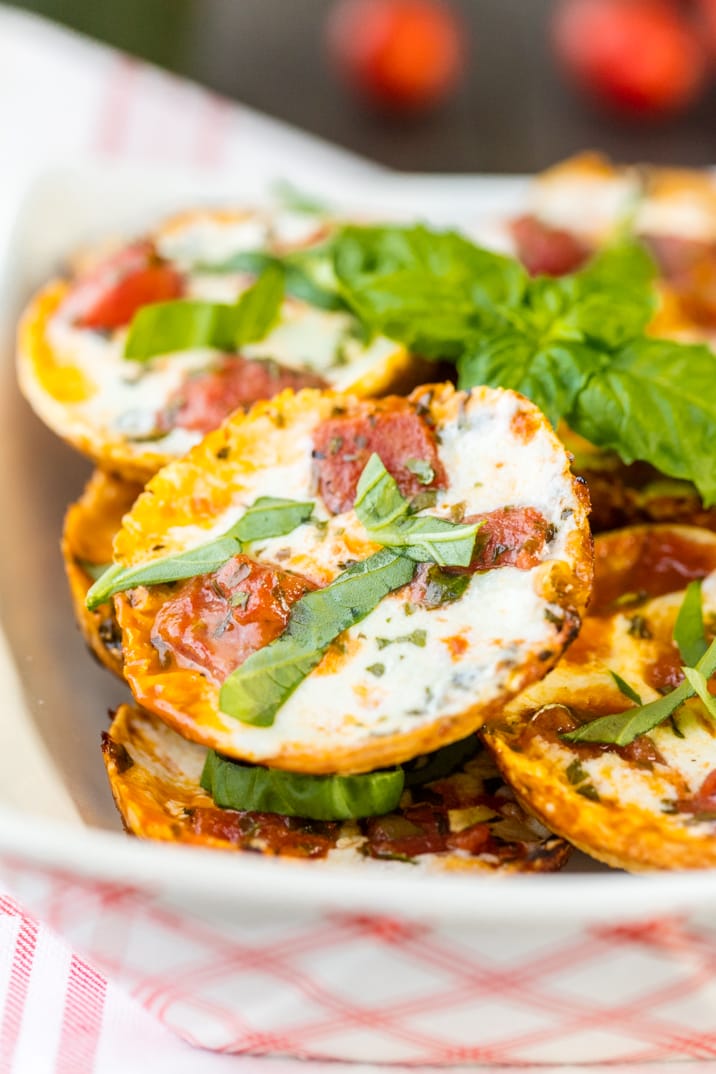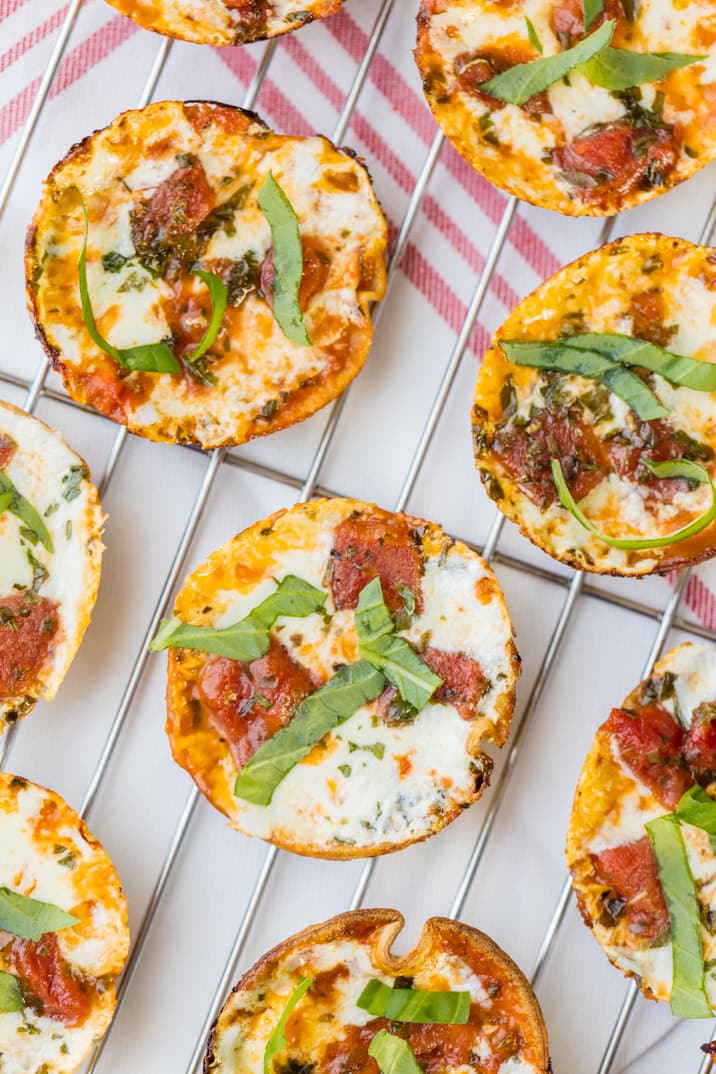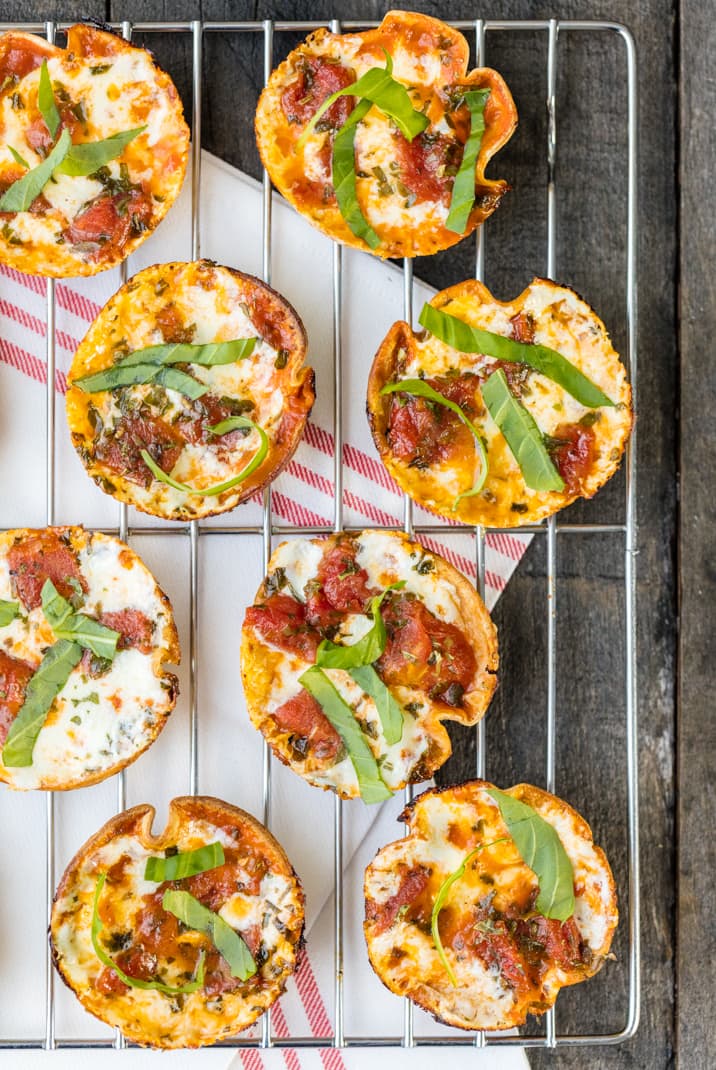 These Mini Margherita Pizzas are especially yummy served hot and melty, but let me tell you, they're also great cold!!
I was popping these Mini Margherita Pizzas straight from the fridge and was equally as addicted!! So…watch out. Like I said, I dare you to eat just one.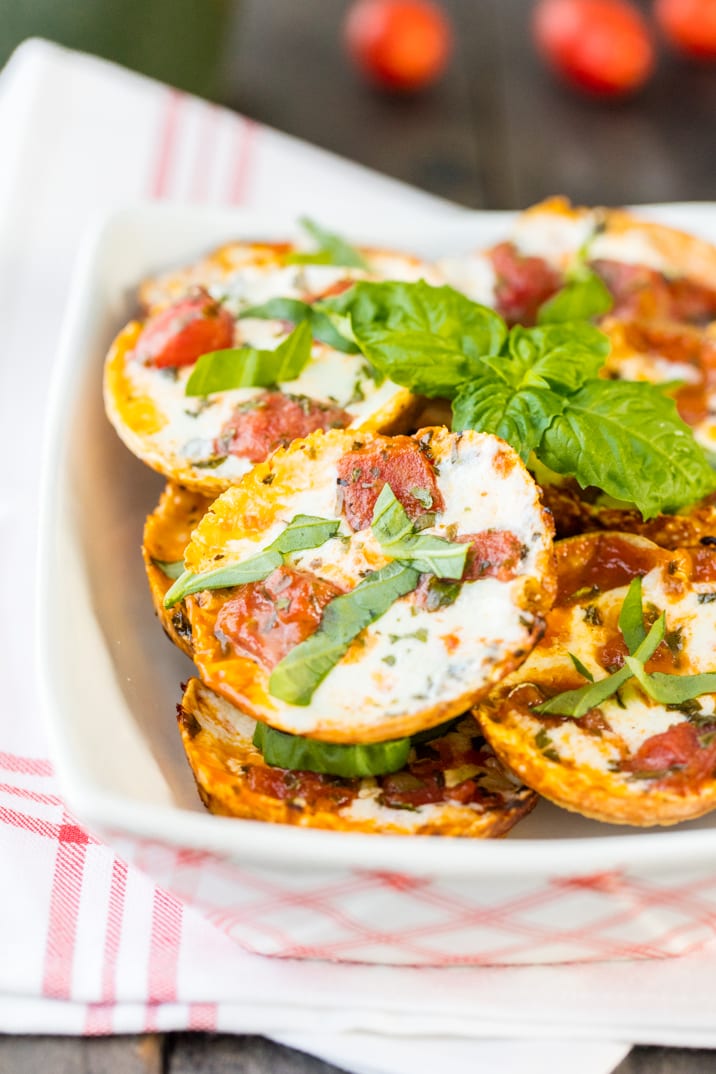 Happy Tailgate Season!! AND GO MIZZOU!!!!
Watch the video or see the recipe card for How to Make Mini Margherita Pizzas.