Red Velvet S'more Tarts are my favorite easy Valentine's Day dessert recipe! Single serving tarts with chocolate, graham, and toasted marshmallow fluff. AMAZING!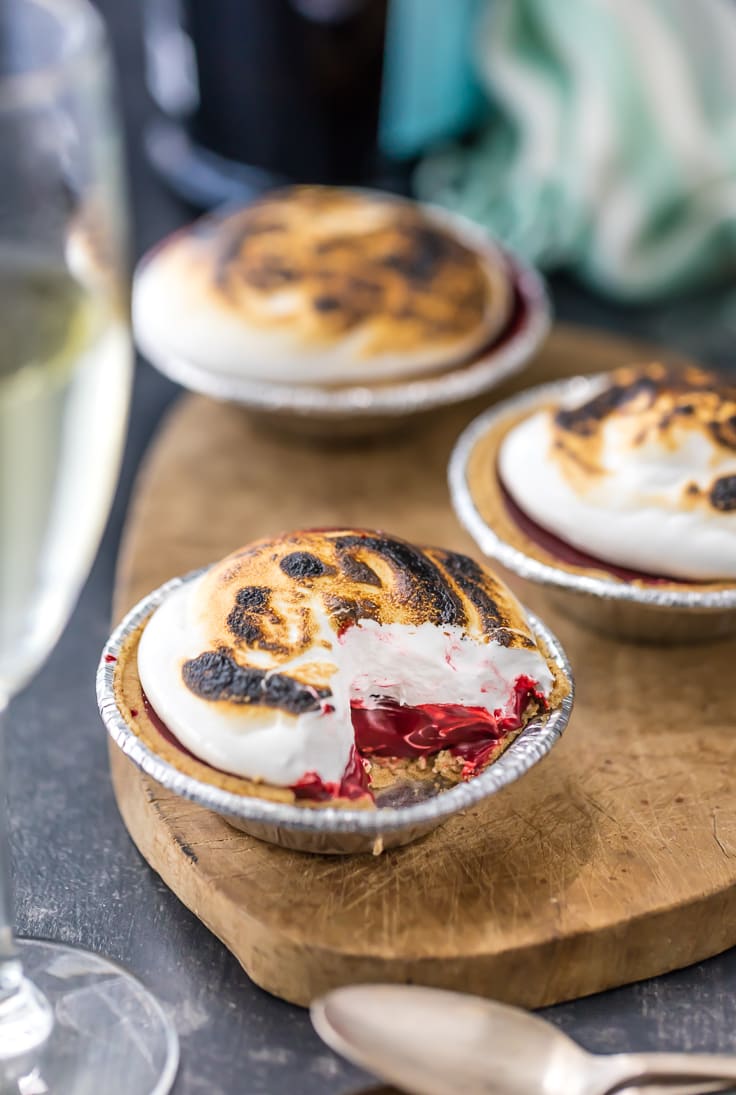 So fun story; this is the second time I've written this post. (ON THAT NOTE, BE SURE TO ENTER OUR GIVEAWAY BC OF THE OUTAGE!) I typically write my posts right after I edit the photos and get everything finished right away. I had been wanting to make these cute Mini Red Velvet S'more Tarts FOREVER and was so excited when they turned out like a DREAM and the post practically wrote itself. Then…my site crashed. And burned.
It was a freak thing that has never happened before, and it sent me into a nice state of anxiety. Like…everything was gone GONE. Luckily I have the absolute best tech guy on my side (Charles from www.wpopt.com…I cannot say enough good things) and he was able to get the site right back up (bottom line, PAY FOR SITE BACKUPS…IT SAVED MY LIFE) and talked me off the ledge like the good friend I pretend he thinks we are. :) But…during the crash, the internet ate my newly written Red Velvet S'more Post. So now I'm writing it again. It's seeming much less creative the second time around, but trust me, the tarts taste JUST AS AMAZING!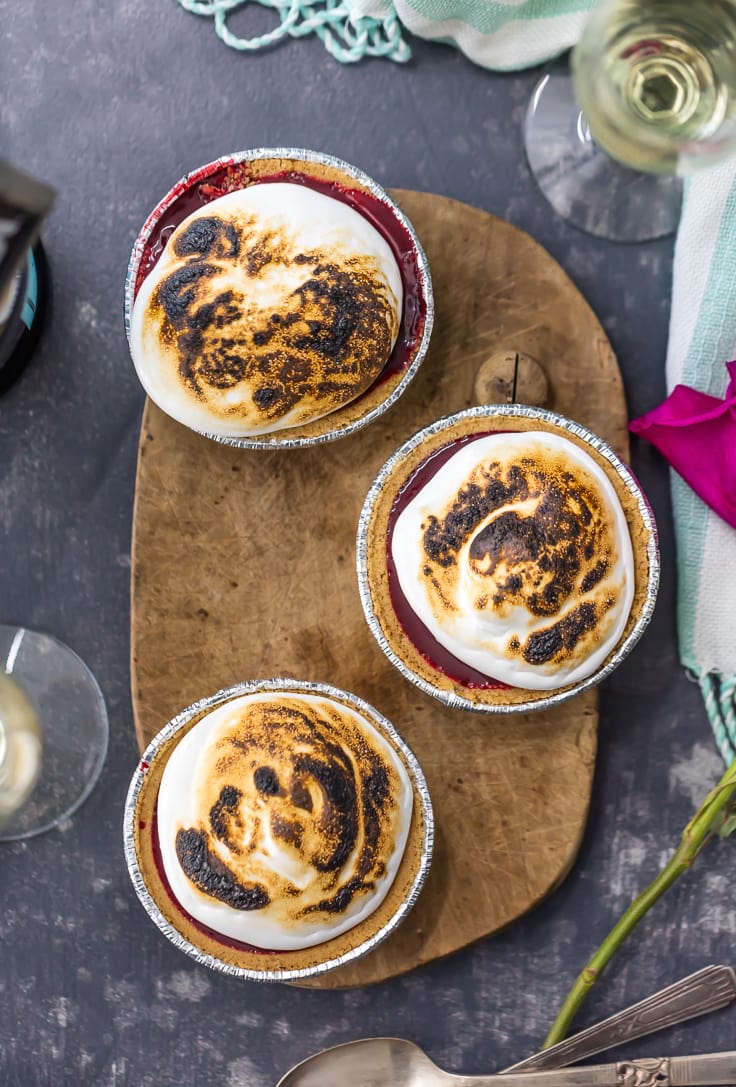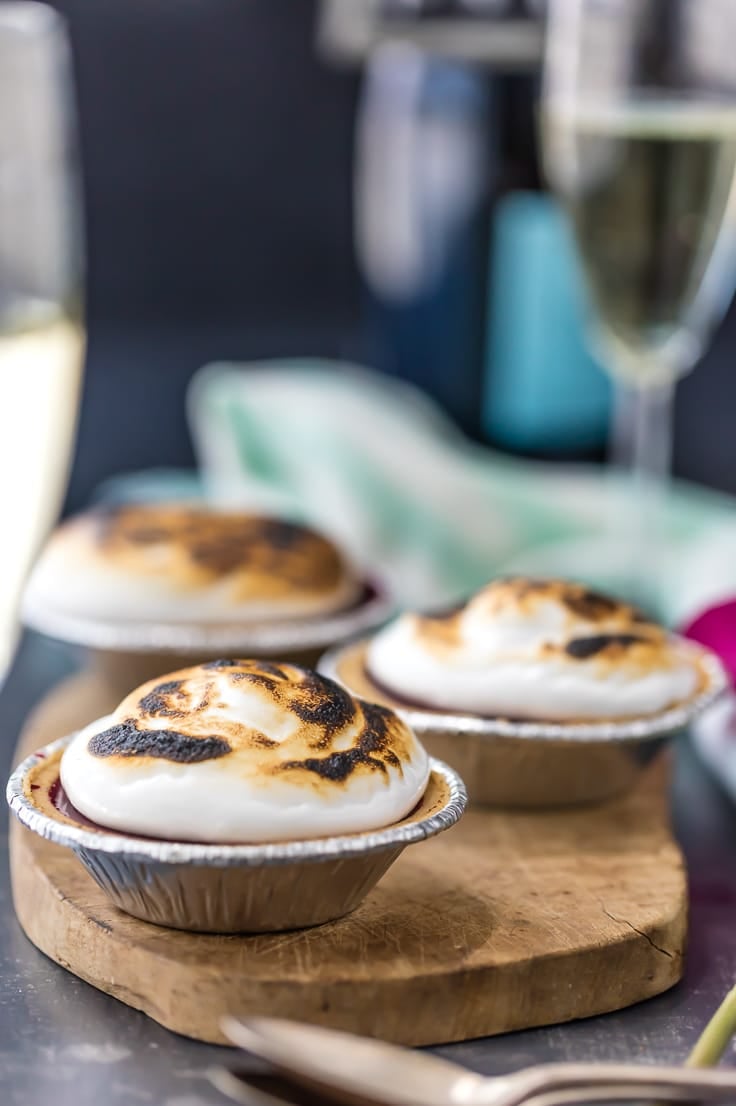 I know there are some people in the world that want to make everything from scratch. I respect you, a lot, but I'm more of a semi-homemade type of gal. If there are shortcuts that taste great, I'm going to take them. So those of you who agree with me will be happy to know these tarts only have 5 INGREDIENTS (6 if you count the food coloring). The mini pie crusts and marshmallow fluff are premade. Please don't hate me. Embrace the easy at times. It's okay.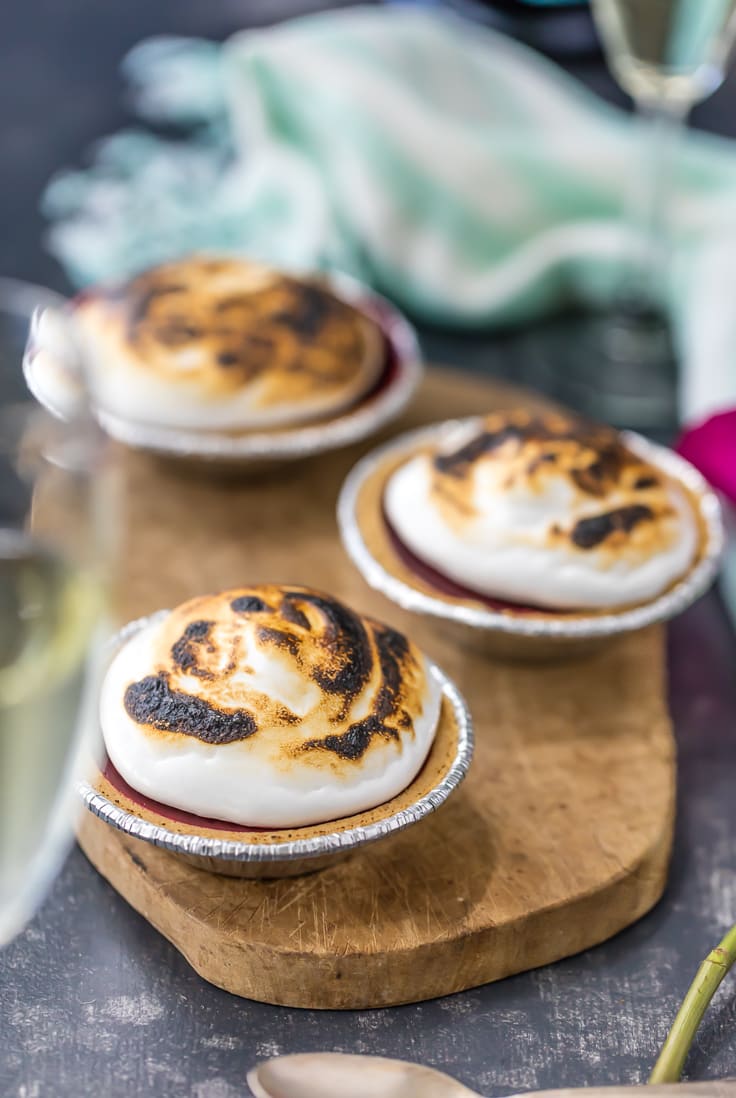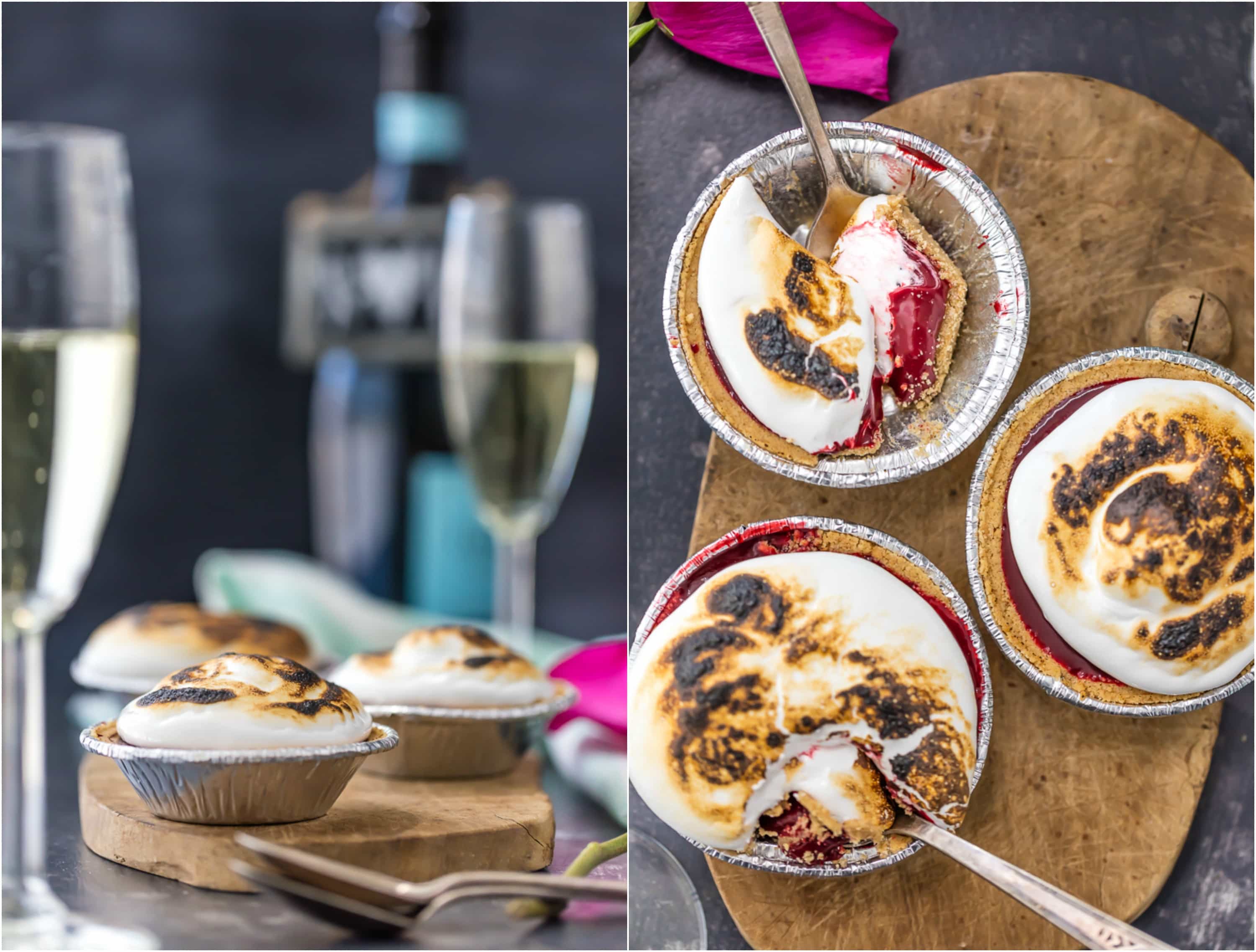 There's just something about Valentine's Day and Red Velvet. A match made in lover's heaven. But don't get me wrong; these Red Velvet Smore Tarts should be enjoyed year round. They're perfect for baby showers, bridal showers, or just a fun mini sweet treat for after a weeknight dinner at home! MINI DESSERTS ARE THE BEST DESSERTS!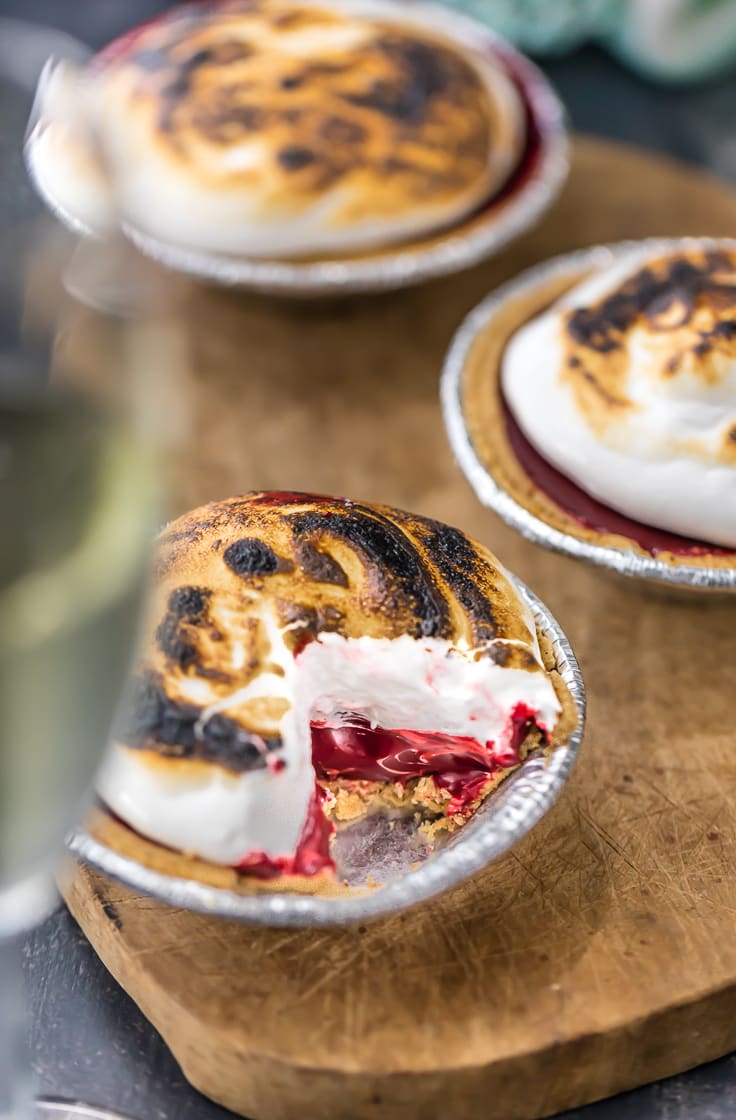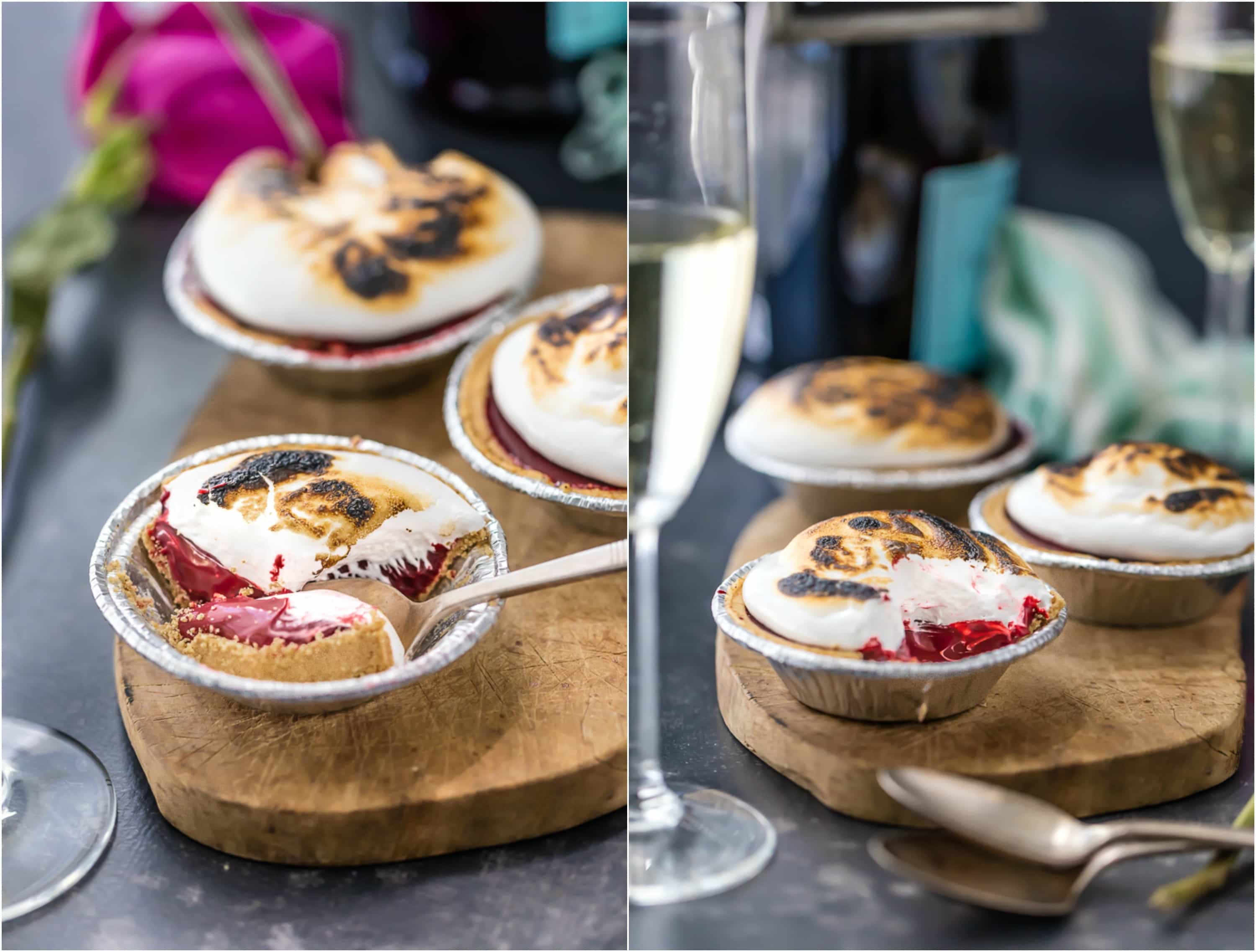 Well, the moral of this story is that site backups are sent from God, a good tech helper is 100% worth it if you're a blogger.
And these Mini Red Velvet S'more Tarts are good enough for me to sit down and write about TWICE.
I don't regret it at all. Yummy. Oh and I ate all three in my state of anxiety and depression. I'M NOT SORRY.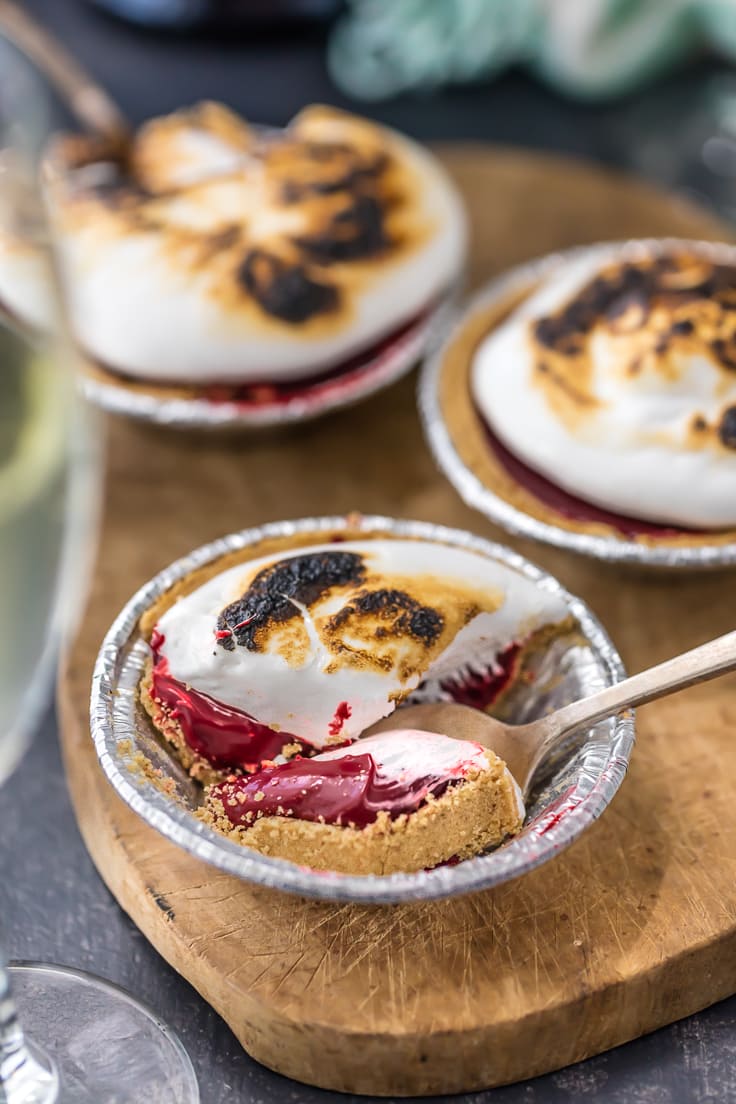 Enjoy! Happy Valentine's Day!