Copycat Pepperidge Farm Mint Chocolate Brussels Cookies make a delicious Christmas cookie, or are delicious for any time of year! These crispy cookies with mint chocolate creme in between are the ULTIMATE cookie!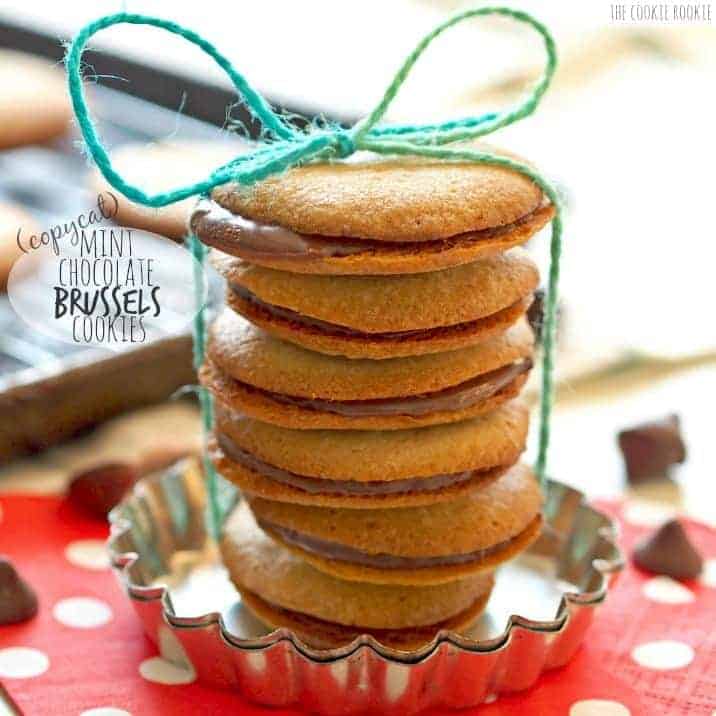 As a kid, my favorite cookies were always my mom's. She is an amazing baker and even had her own cookie company. When she wasn't busy making us cookies, my favorite of the store-bought variety were always Pepperidge Farm Brussels. I just couldn't get enough.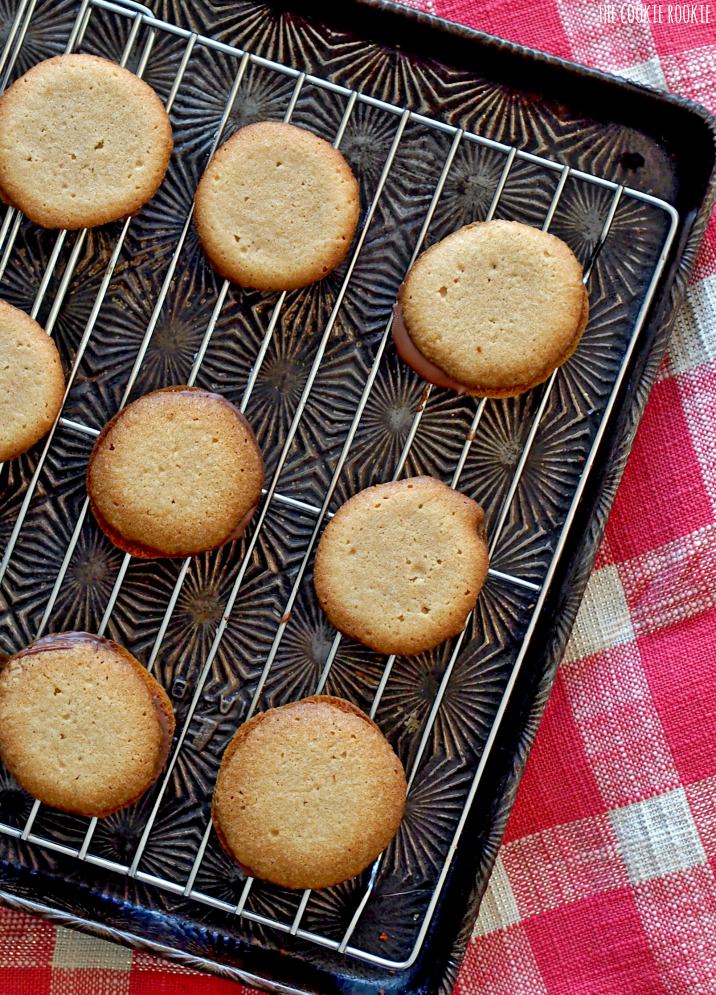 I love the crisp outer cookie with the sweet chocolate center. Sometimes mom would buy the mint chocolate ones. YUM. So amazing. The perfect sweet treat.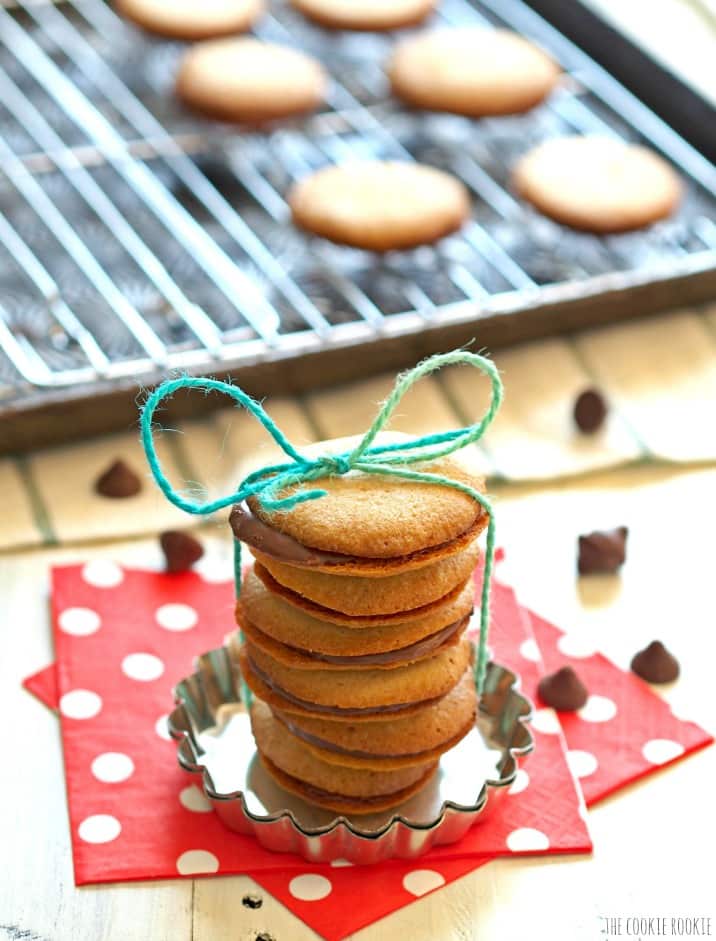 This year was my first time participating in the Food Bloggers Cookie Swap put on by two of my favorite blogs, The Little Kitchen and Love and Olive Oil. I'm so glad I finally took the plunge and joined in! So much fun swapping cookies with other bloggers!
I sent out these Mint Chocolate Brussels Cookies and 3 bloggers sent me cookies.
Now THAT was a good mail day!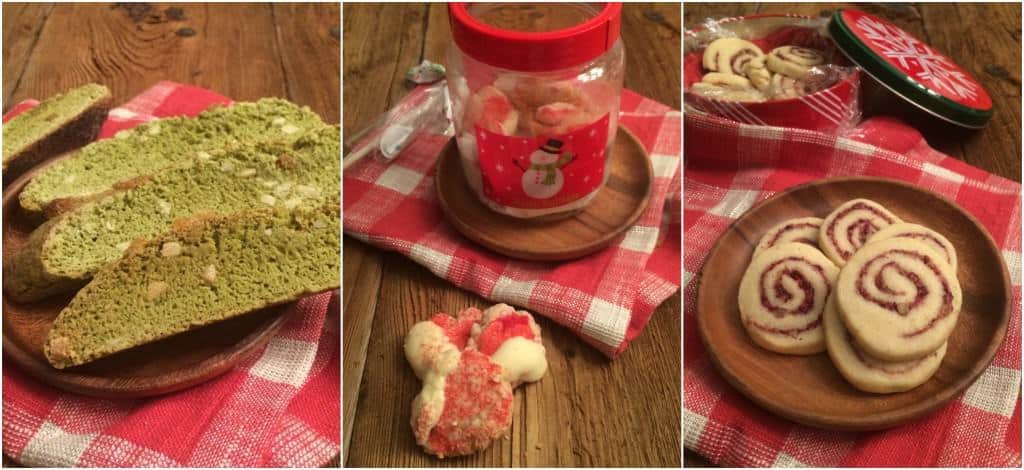 I got Green Tea and Almond Biscotti from Cats and Commas, Raspberry Thumbprint Cookies from Chocolate Castles, and Cranberry Orange Pinwheels from Cooking in the Front Burner. All delicious and unique!! Thank you so much Hannah, Trudy, and Deb! They were delicious!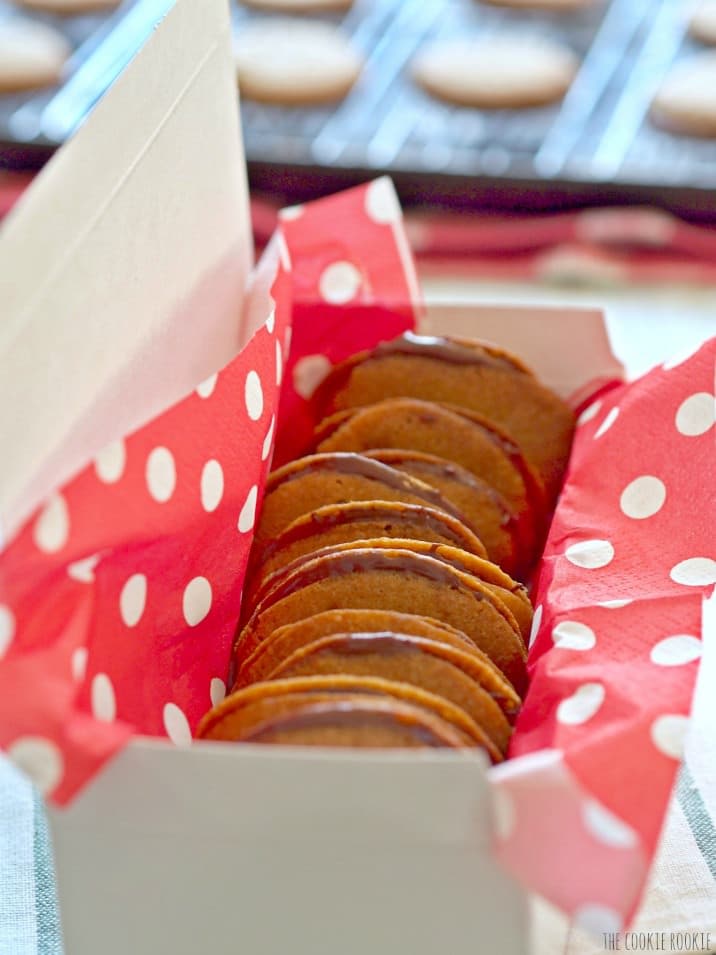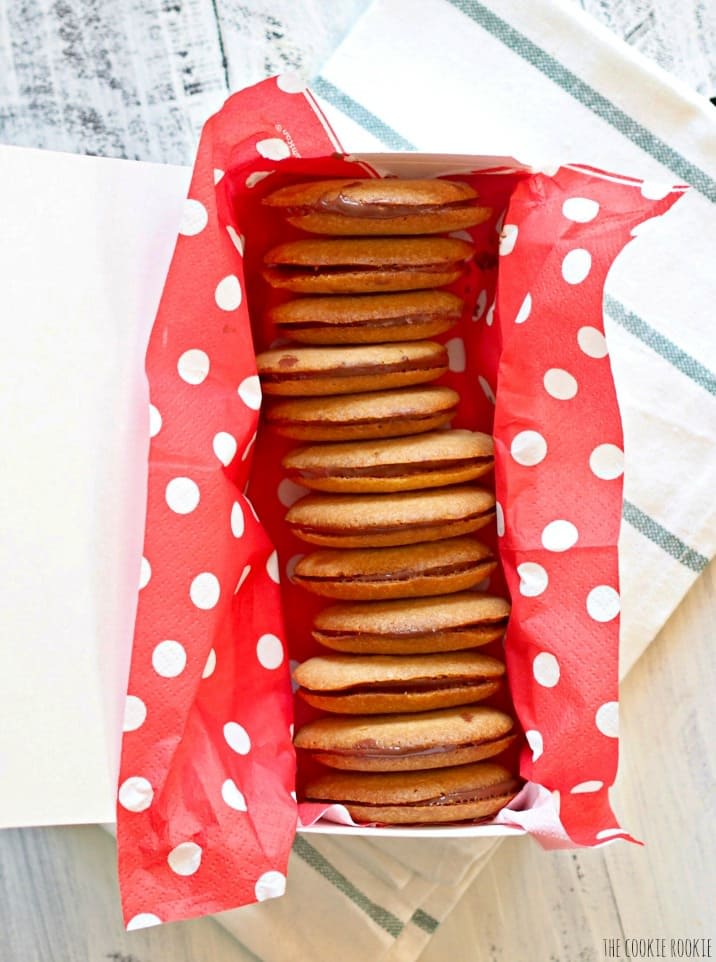 It was so fun packing up these little cookies and sending them on their way. It felt like the Christmas spirit was finally picking up around here.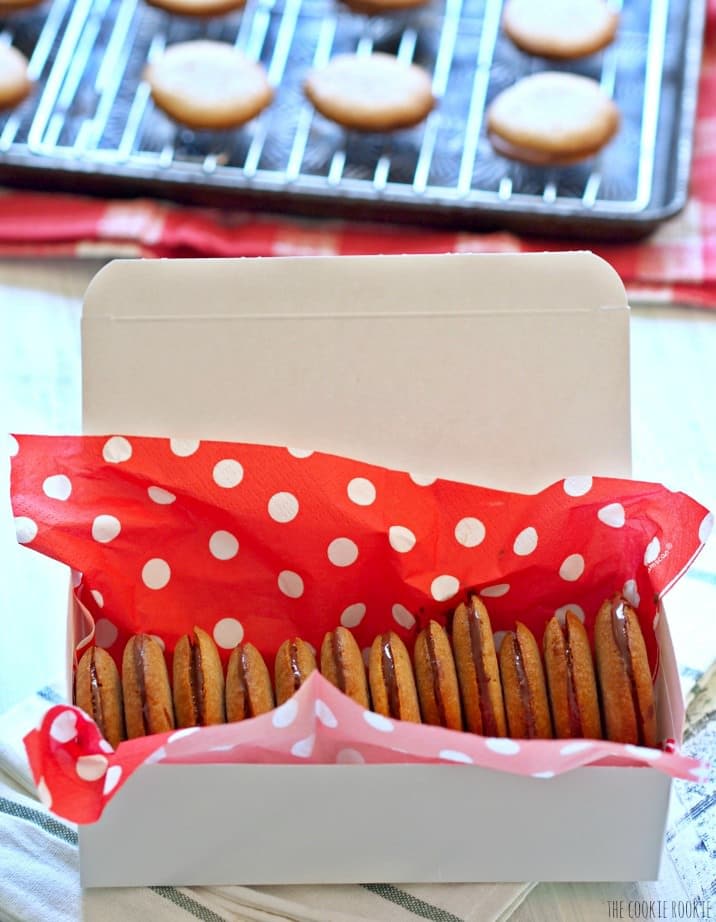 The Great Food Blogger Cookie Swap was SO much fun! What a delicious idea :). Enjoy!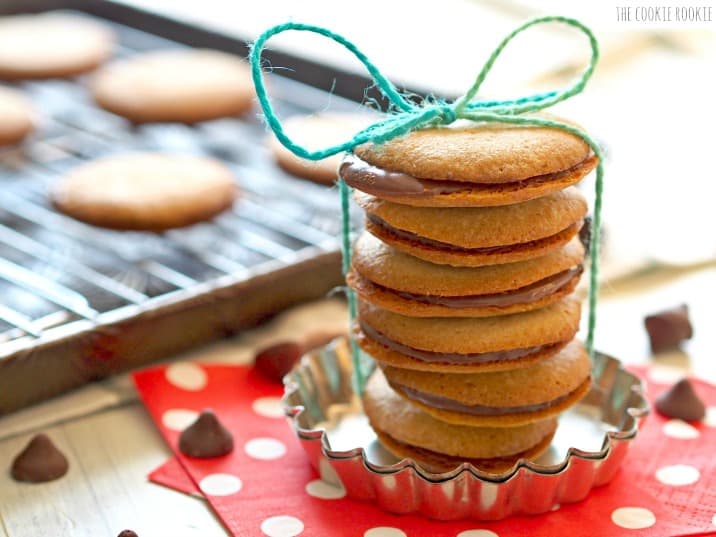 Looking for Christmas Cookie Ideas? Check out these 25 Easy Holiday Cookies!