This Minty Pear Mojito is the perfect Autumn cocktail!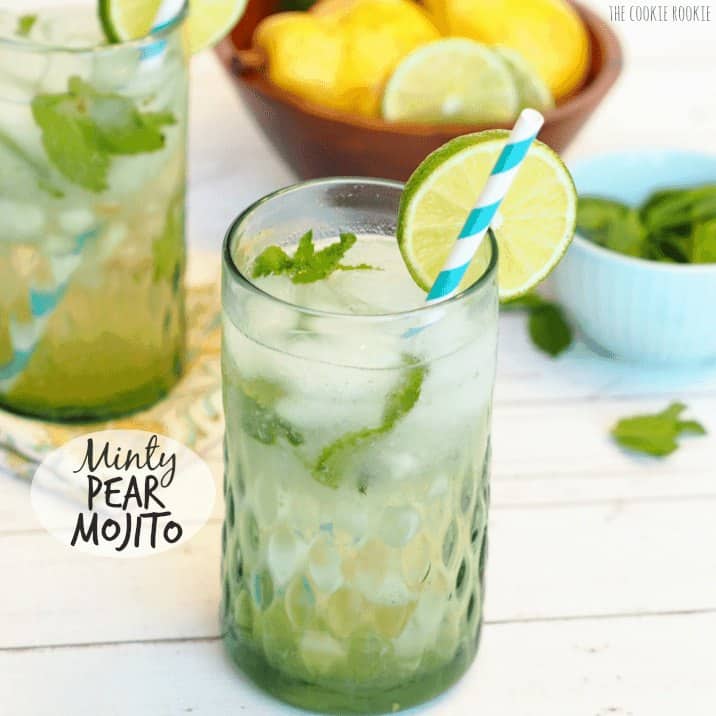 Guess what??! It's FRIDAY! I know I was just on vacation less that a week ago….but YAY!!! IT'S FRIDAY!! Time for a cocktail! :)
We are about to jump in a car and head up to Iowa for our good friends Brenton and Hillary's wedding!! I remember when they first started dating. She wore the absolute cutest boots and I knew I wanted to be her friend. She is one of those always fashionable girls. Why can't I be that way? I'm more a pjs all-day type of gal. It's a shame.
I like to think this delicious and deceptively easy cocktail makes me seem just a tad more fashionable. There's just something snazzy about a good mojito. It's one of those girly drinks that guys also seem to love. This version with muddled pear is SO tasty. I'm officially ready to welcome the fall!
Congrats to Brenton and Hillary, their two adorable huskies, and their two (more like 2.5…) cats for becoming a family this weekend!! We cannot wait to celebrate with you! Get ready Iowa…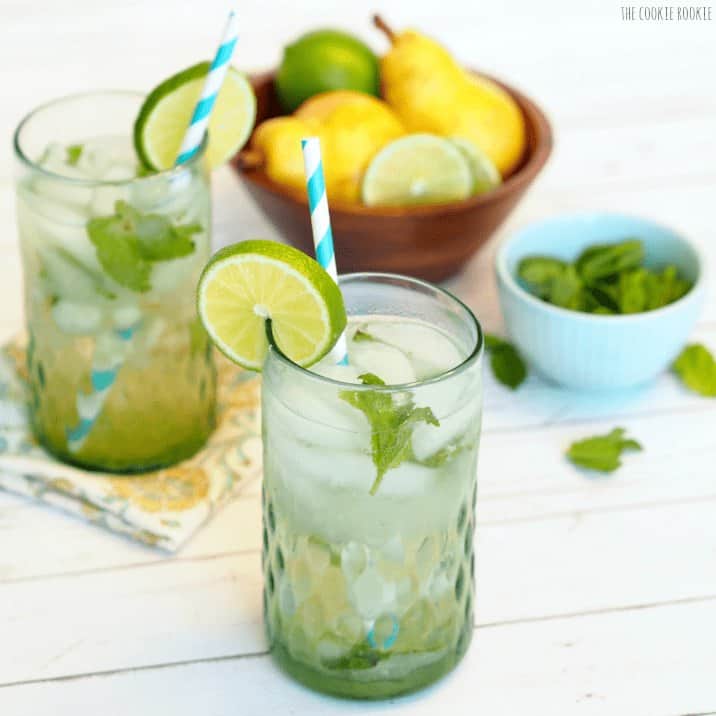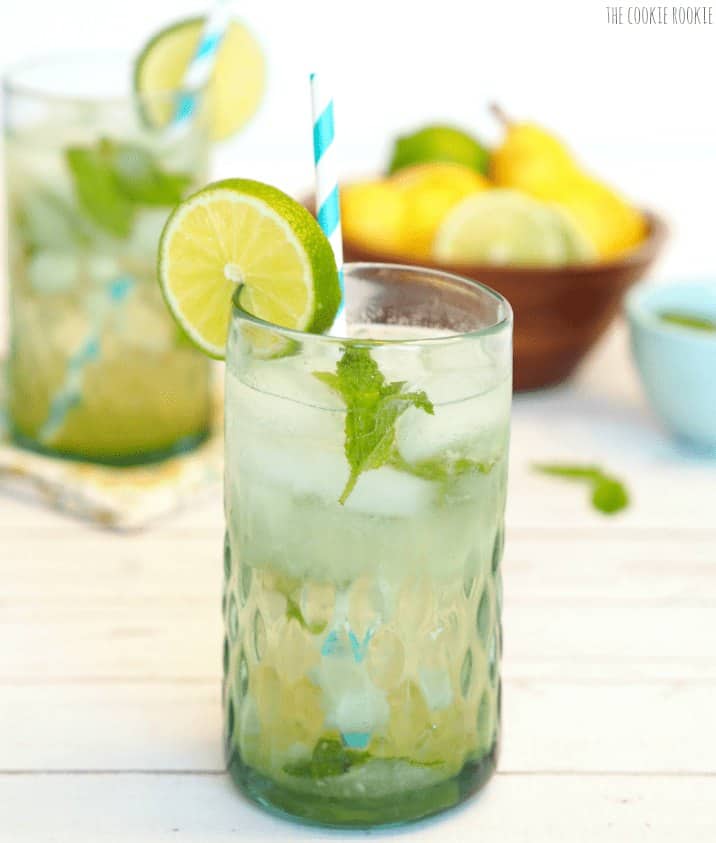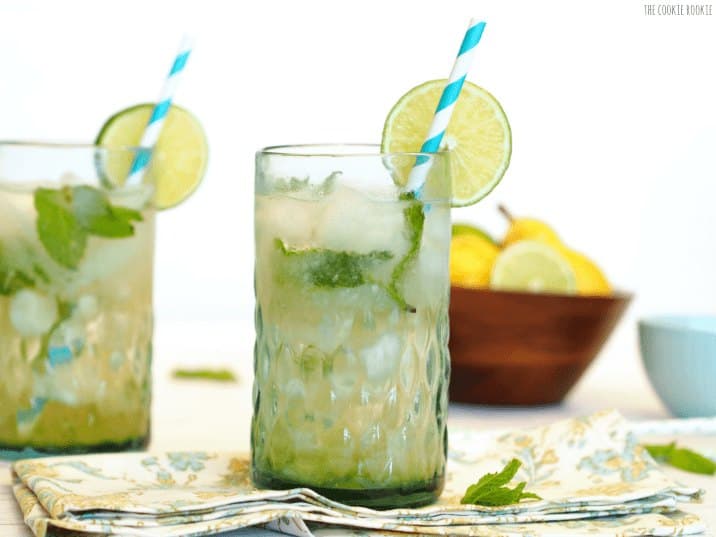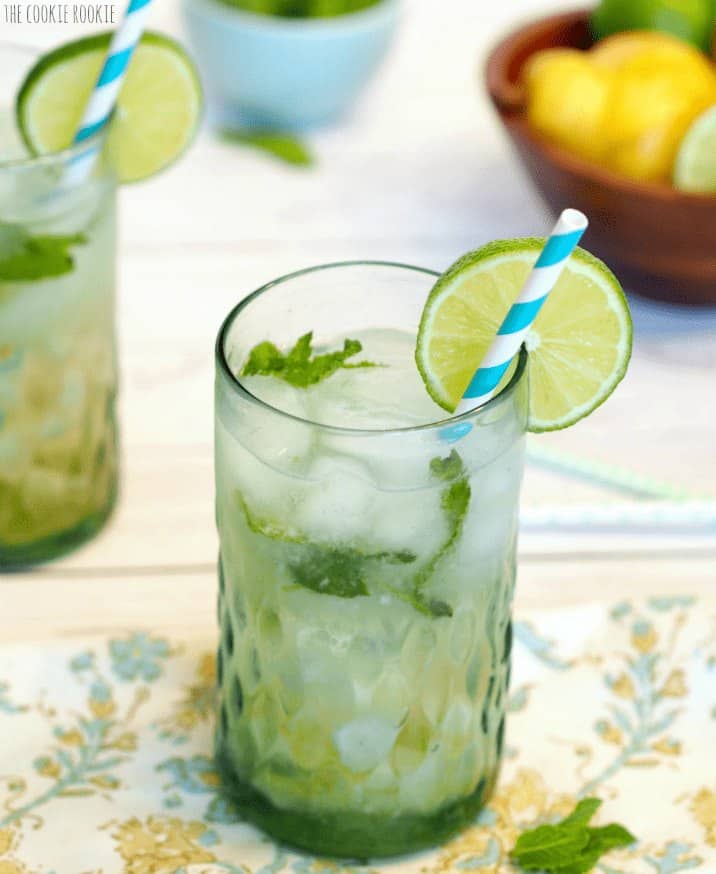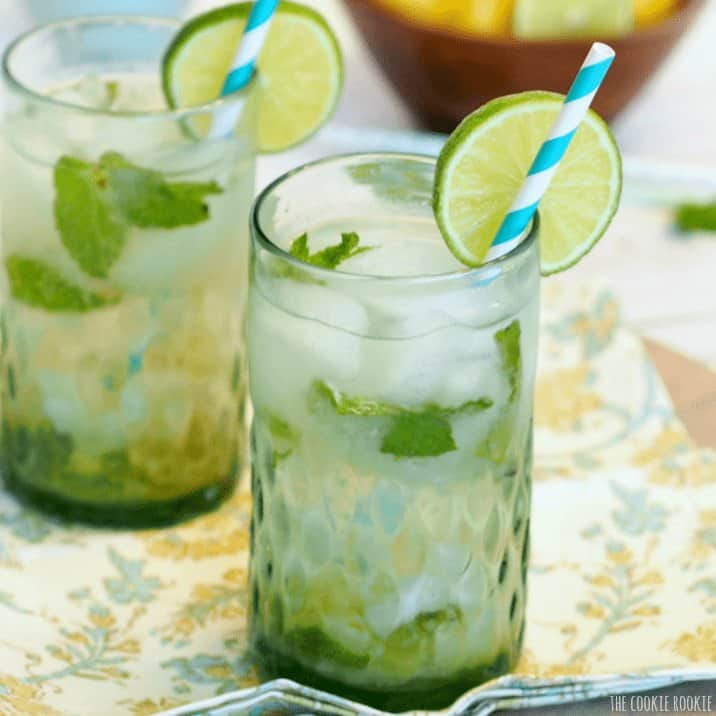 Cheers!
Don't forget to try out Italian Basil and Lime Mojitos, and our Mojito Pitcher Recipe (great for a crowd)!