It's cold out, so my mind is already on Christmas baking! M&M Red Velvet Cake Cookies will do the trick!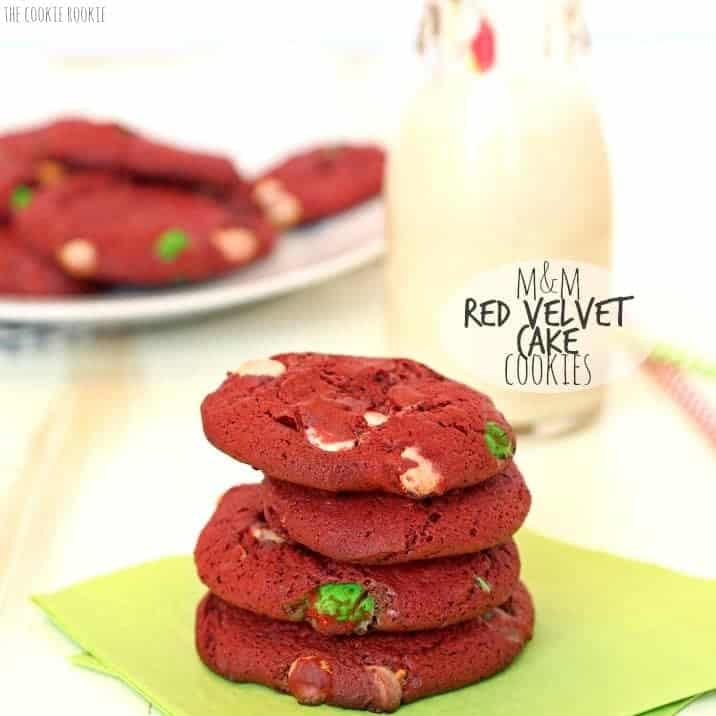 I've been blogging consistently for over a year now…and I still haven't really conquered baking. When I started The Cookie Rookie, I couldn't cook, anything. As in —> I couldn't make instant coffee. My cooking skills were about as developed as my directional skills…and let's just say I still have to use my GPS when I go to my brothers house…weekly. I have made a lot of progress…but I haven't really attempted much baking. This year is going to be my year to learn! I have a bread recipe coming up (WHHHAT?) as well as some homemade cookies. But today? Today I'm making cake mix cookies. Yep. Cookies made from cake mix.
M&M Red Velvet Cake Cookies.
Baby steps. Don't judge.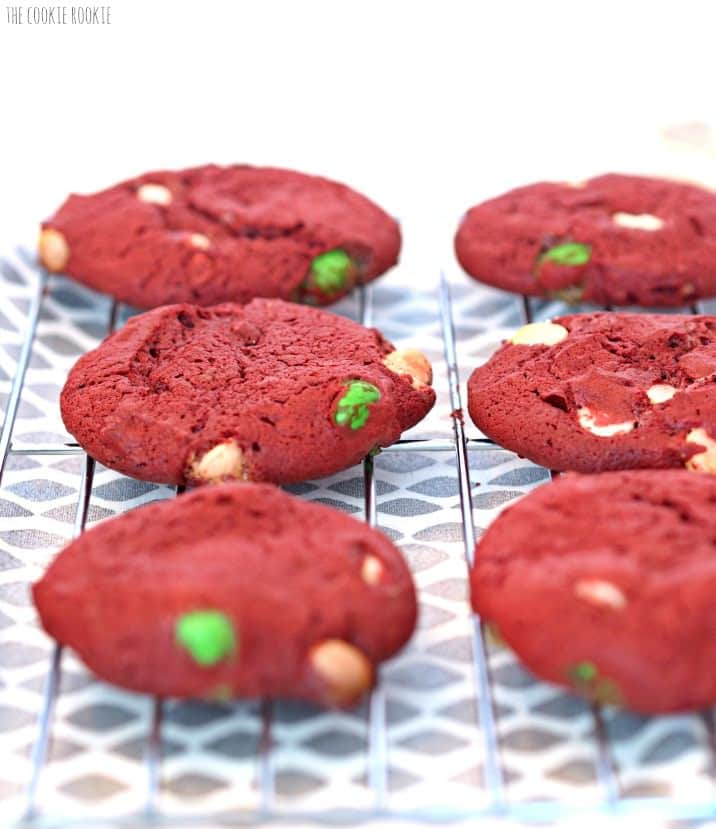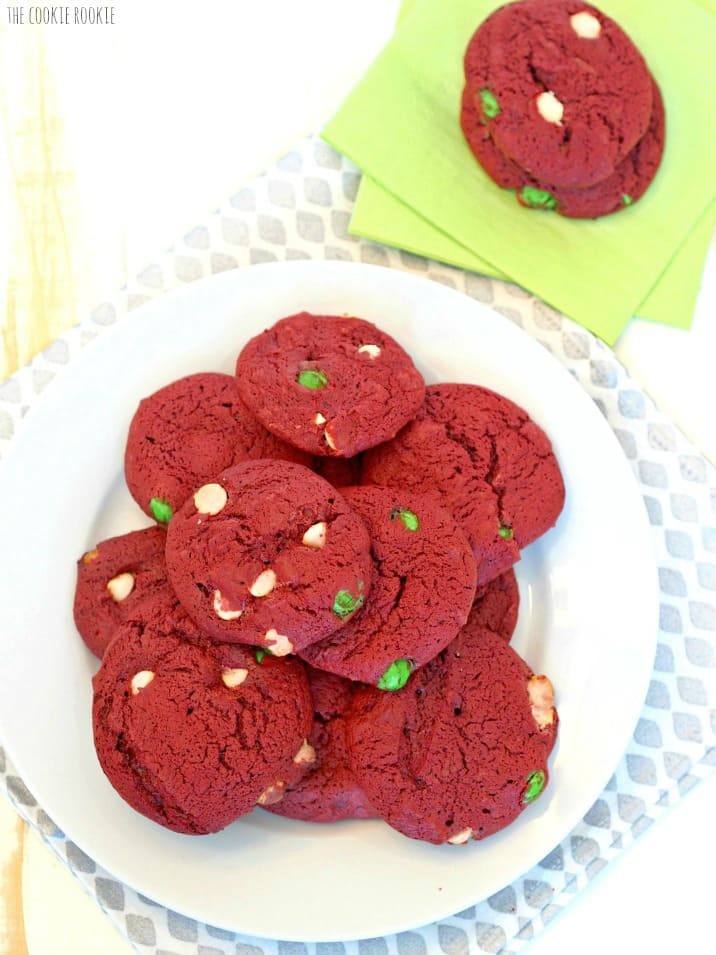 I don't think these are the most beautiful things I've ever made…I'm still learning after all! But they were super tasty. And SUPER easy. And we all know my attachment to my easy recipes. I'll work on beautifying my next batch. I have a feeling there will be many many many more batches!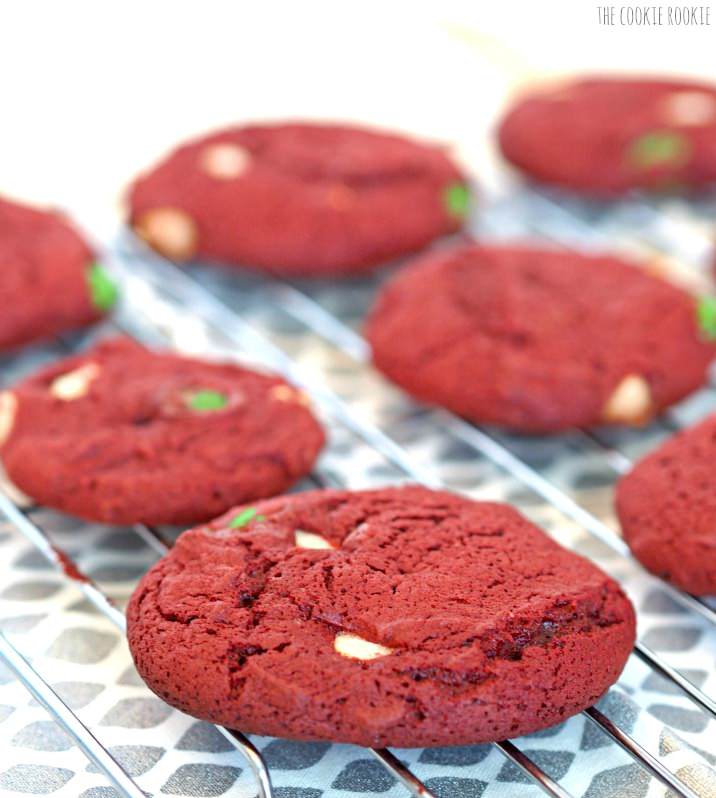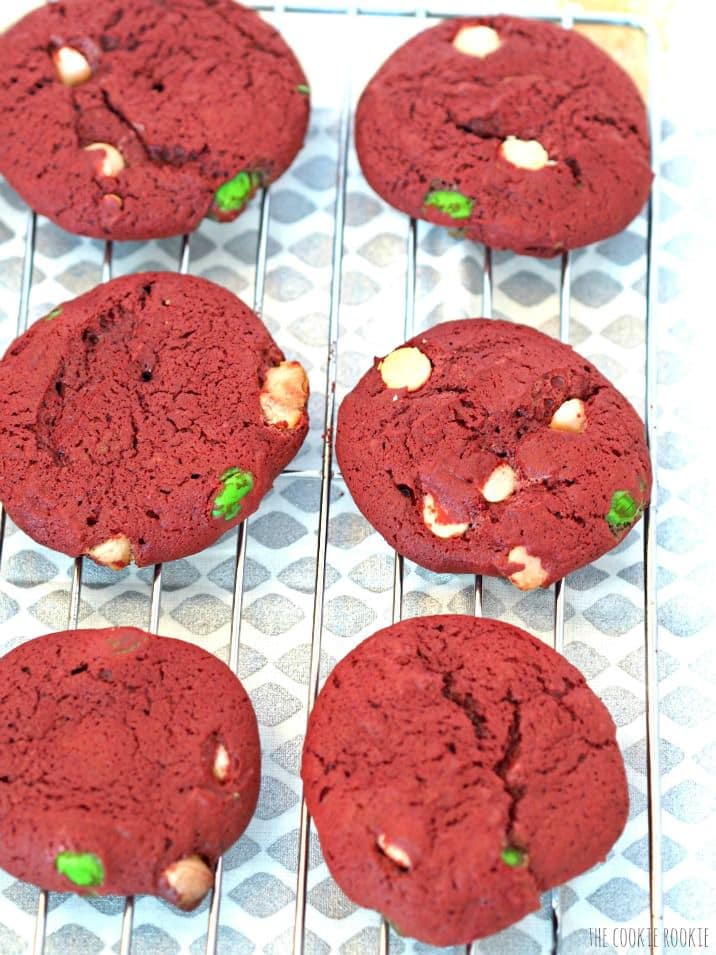 What are your favorite easy baking recipes for Christmas?! I'd love to hear them! Hint hint…there's a roundup of just that coming your way soon! So sit back, have a cookie, and get ready for the holidays. They're here!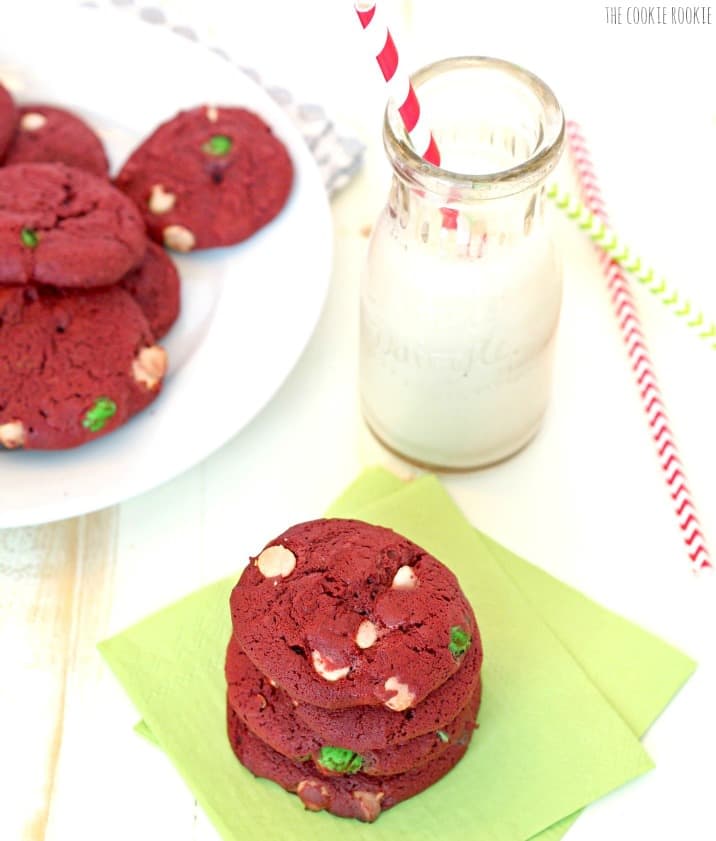 Enjoy!
Be sure to try our classic M&M cookies, and check our guide for all the best Christmas Cookie recipes!