Mocha Cream Popsicles are the ultimate Summer treat. I love ice cream and I LOVE coffee. Let's combine them in easy Mocha Cream Pops! Perfection!
Coffee, chocolate, and ice cream. Three of the absolute best things in life…amiright? If I could have those three things daily, I think life would be pretty good. These Mocha Cream Popsicles are the perfect way to start a day, or celebrate the middle of a day, or end a day; you get the picture. Creamy, delicious, and of course easy…I love these cute pops!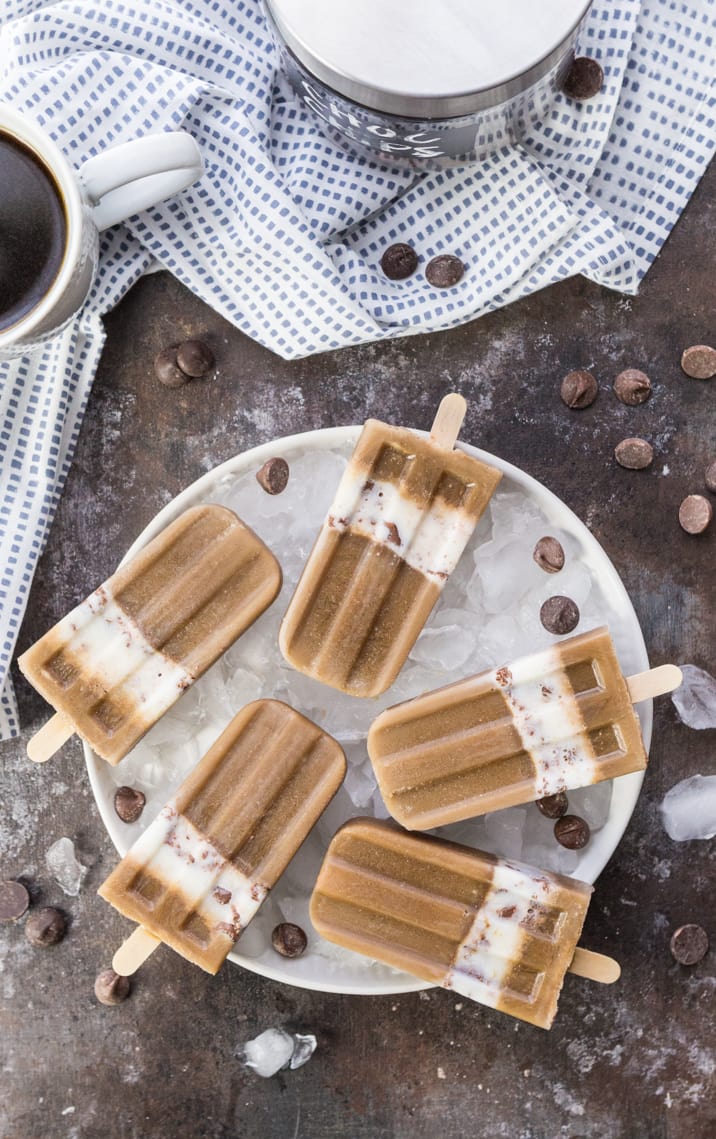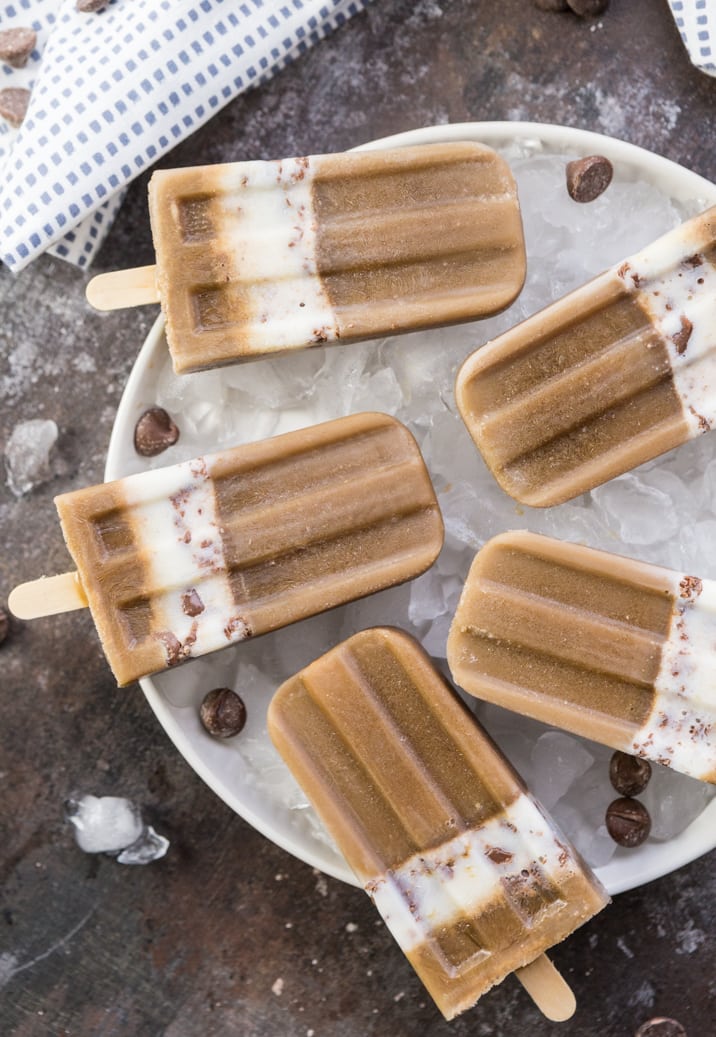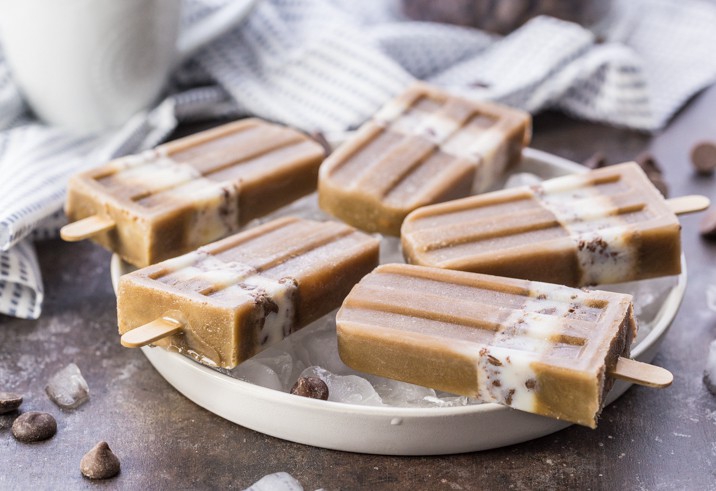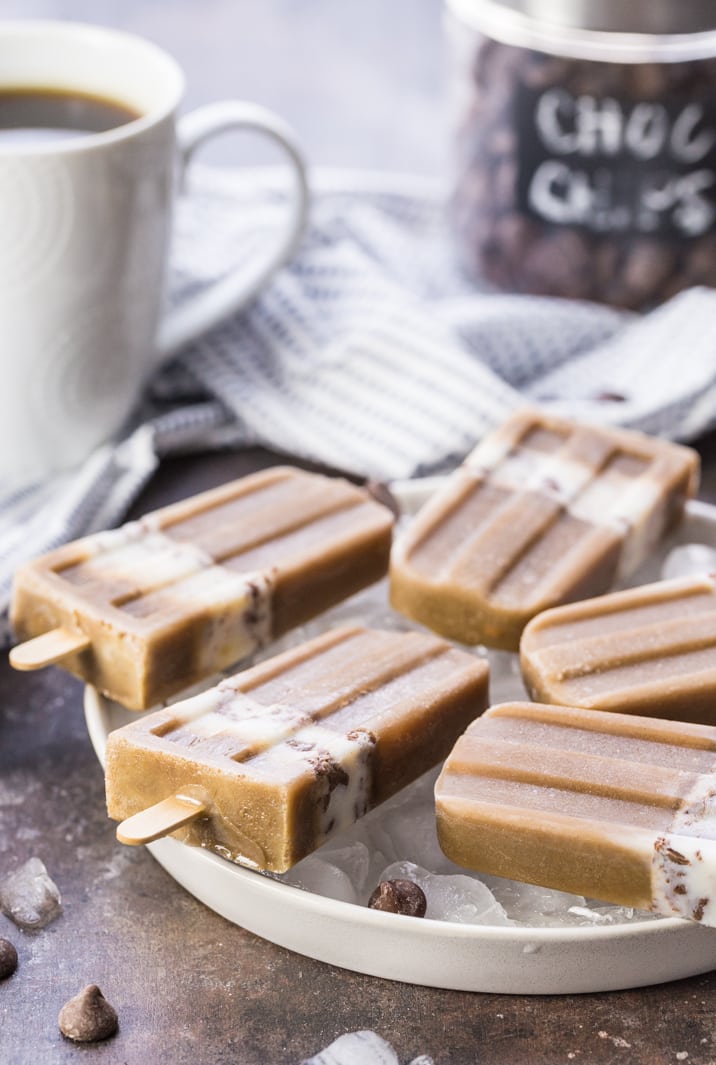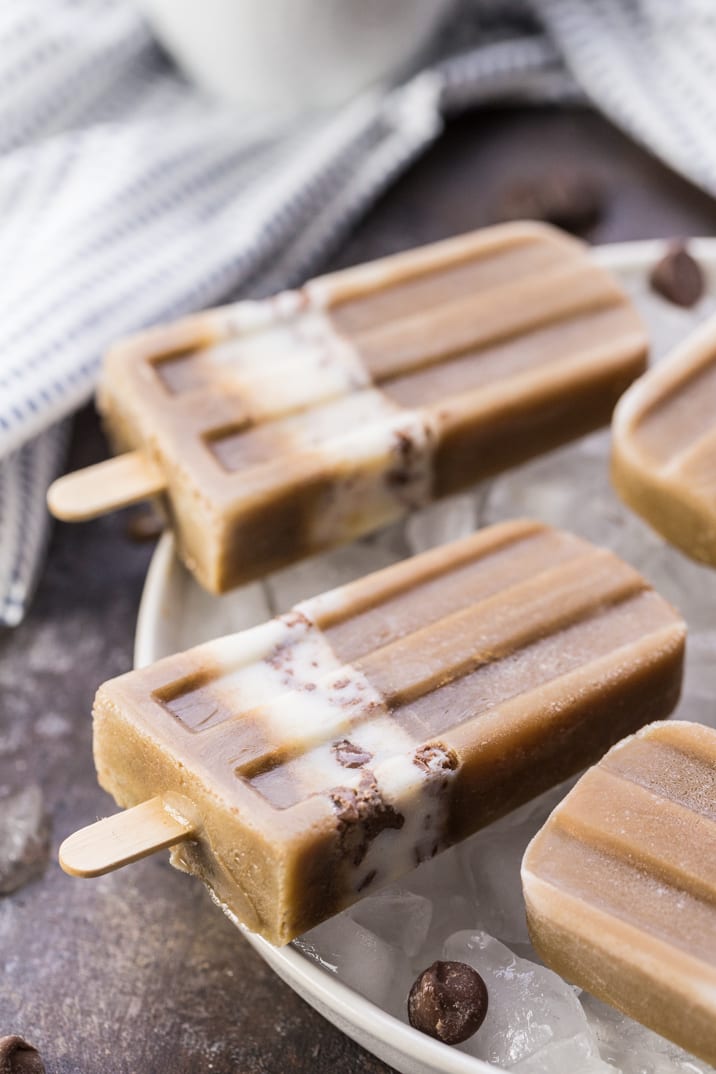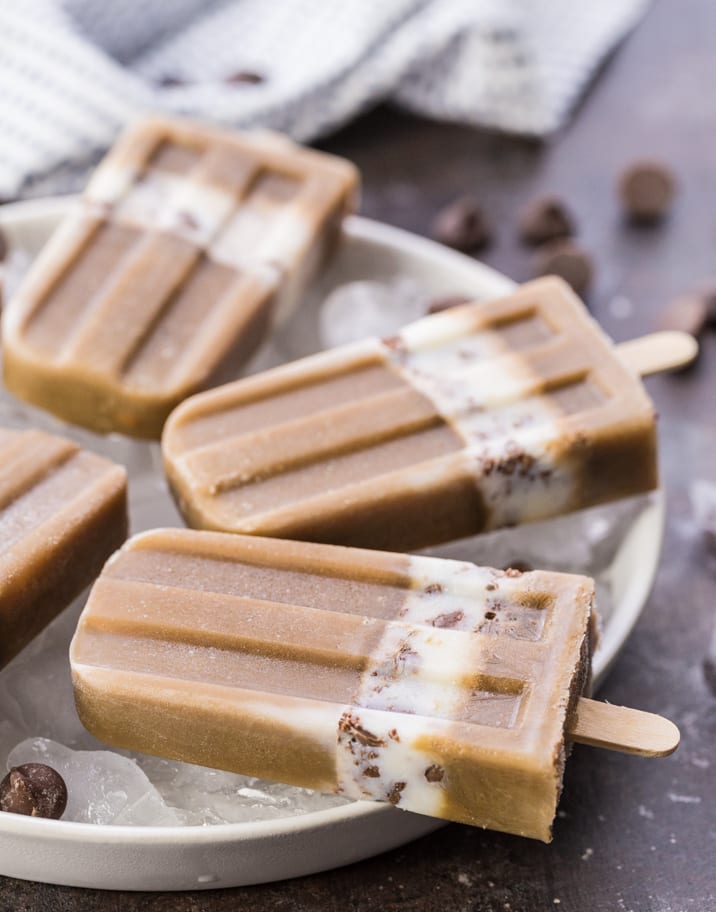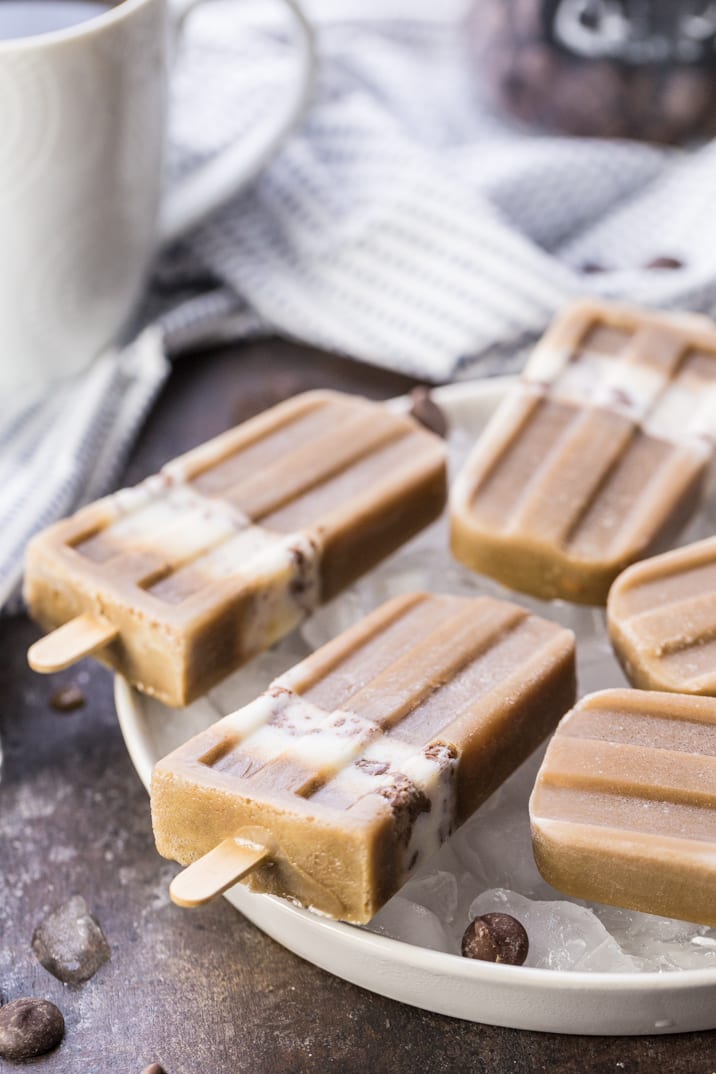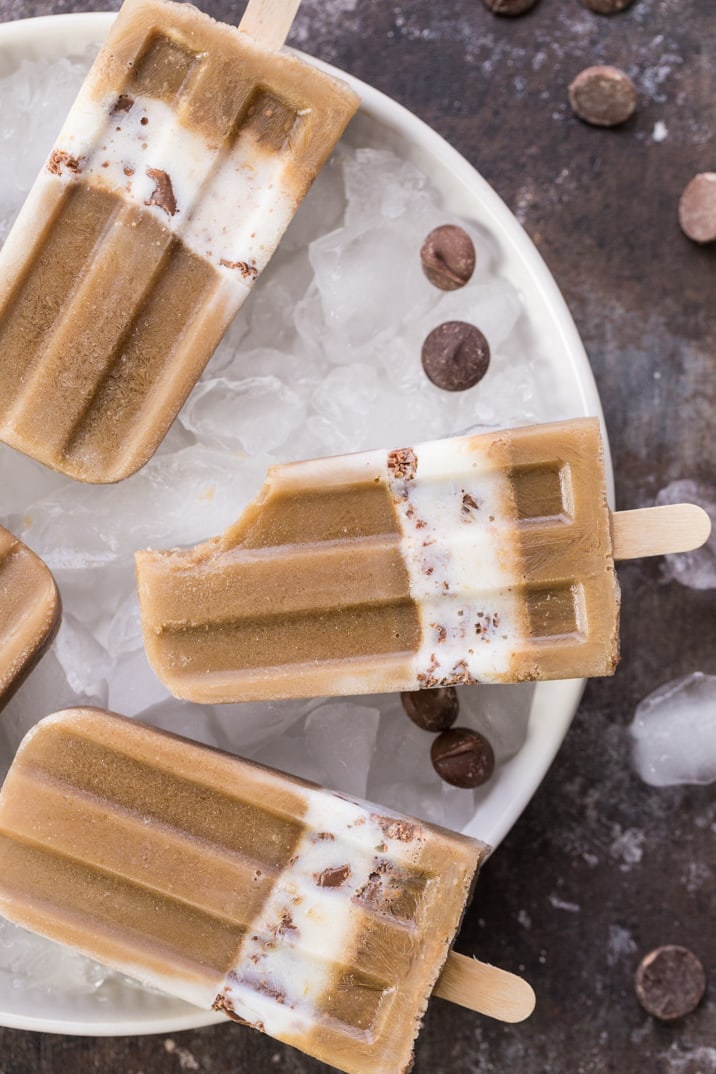 I tried to keep the ingredients for these Mocha Cream Popsicles as simple as possible.
Like I said…coffee, chocolate, and ice cream…they're already the best things in life. Why make it too complicated!
Stay caffeinated people!! :) Enjoy!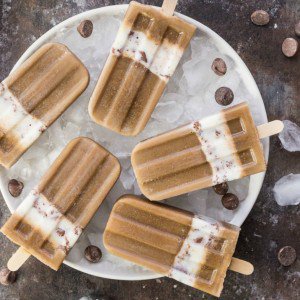 Mocha Cream Popsicles
Ingredients
2

cups

premade iced mocha

or 1 3/4 cups brewed coffee mixed with 2 tablespoons chocolate syrup and 1/4 cup heavy cream

1

cup

vanilla frozen yogurt

1/4

cup

chocolate chips

1/4

cup

milk
Instructions
Pour the iced mocha into each popsicle mold, about 1/2 way up.

Freeze with the popsicle sticks in at least 2 hours or until partially frozen.

Blend together frozen yogurt, chocolate chips, and milk.

Place a layer of the frozen yogurt mixture into each mold forming the white stripe. About 1/2 inch thick.

Allow this layer to freeze for at least 2 hours before adding the final mocha layer.

Allow pops to freeze fully overnight, or about 8 hours.

Serve cold, enjoy!