Being a working Mom is all sorts of fun and all sorts of stress. Peek inside our family's routine and how I combat mom/business stress with my new favorite tea!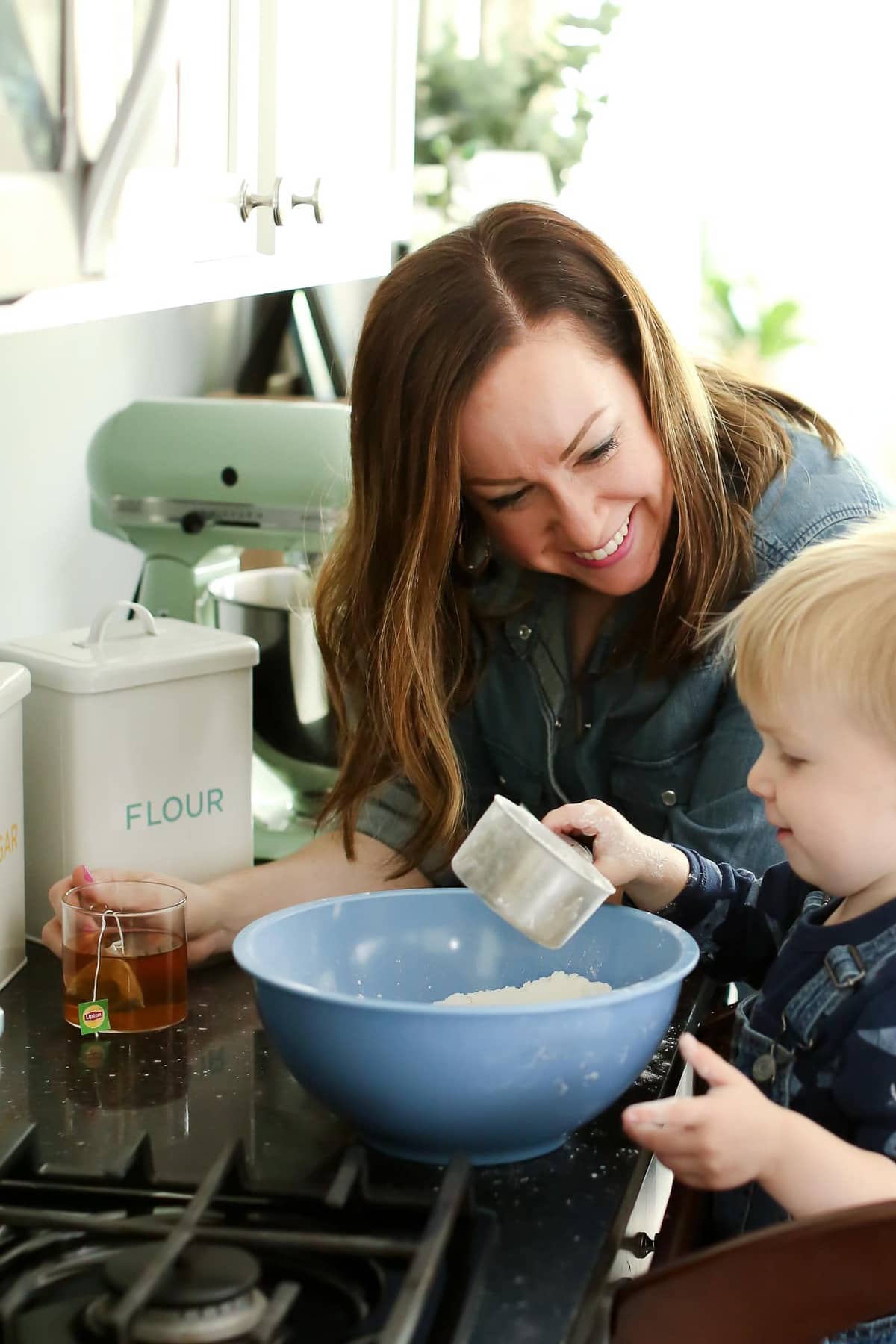 I'm absolutely LOVING this stage with Henry. He turned two in March and he is a non-stop talking and laughing machine. He keeps us on our toes at ALL TIMES and is so much fun to be around.
I work about 60 hours a week on the blog (and on our second site we just launched, Easy Chicken Recipes!), so during the week Henry goes to daycare. We are also so lucky to have both sets of grandparents in town who are so ready and excited to watch him at the drop of a hat, so to say we are blessed is an understatement!
That being said, being a Mom and business owner can still get super stressful. I thought it would be fun to document some of my favorite stress relievers when times get crazy.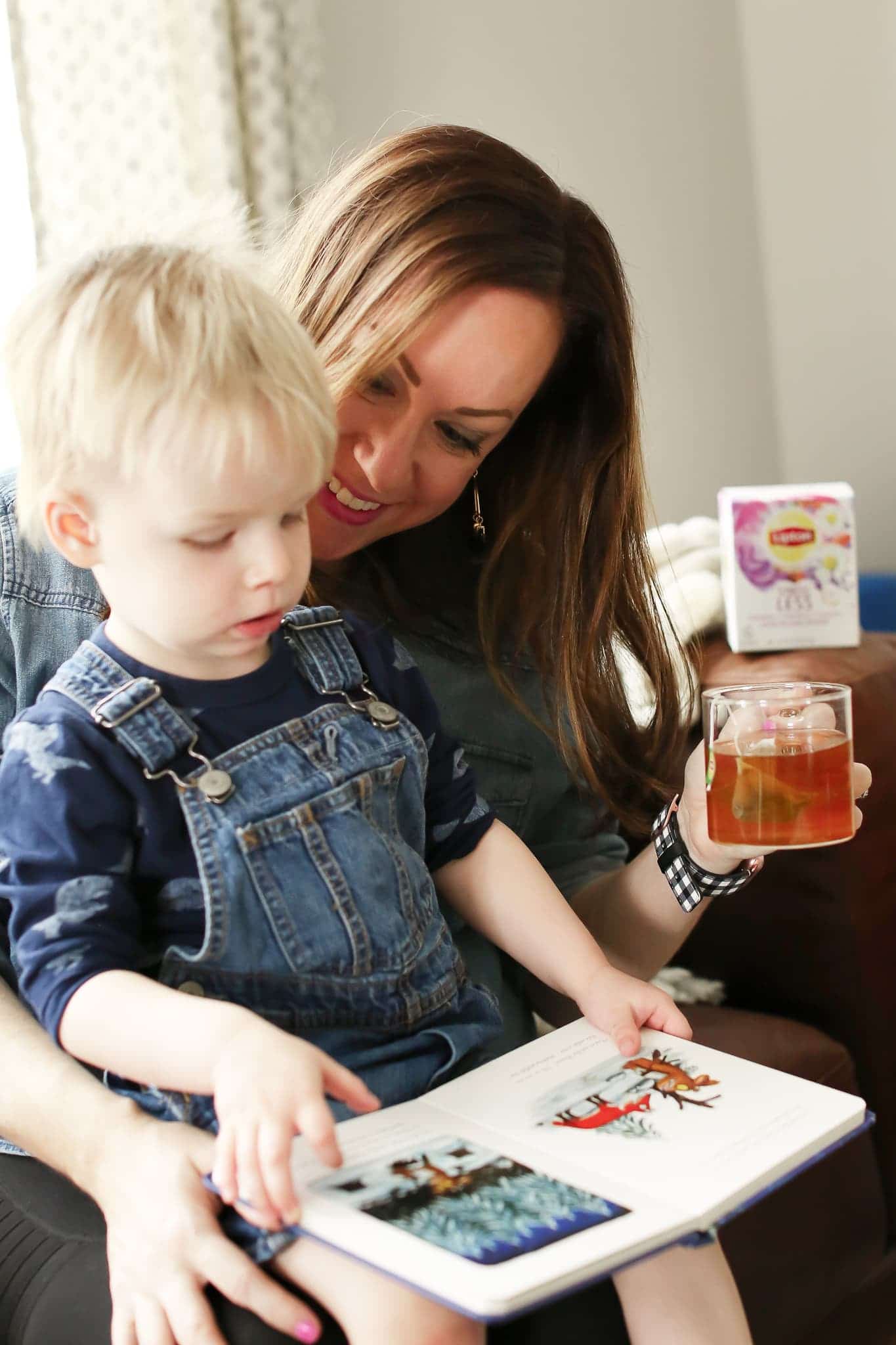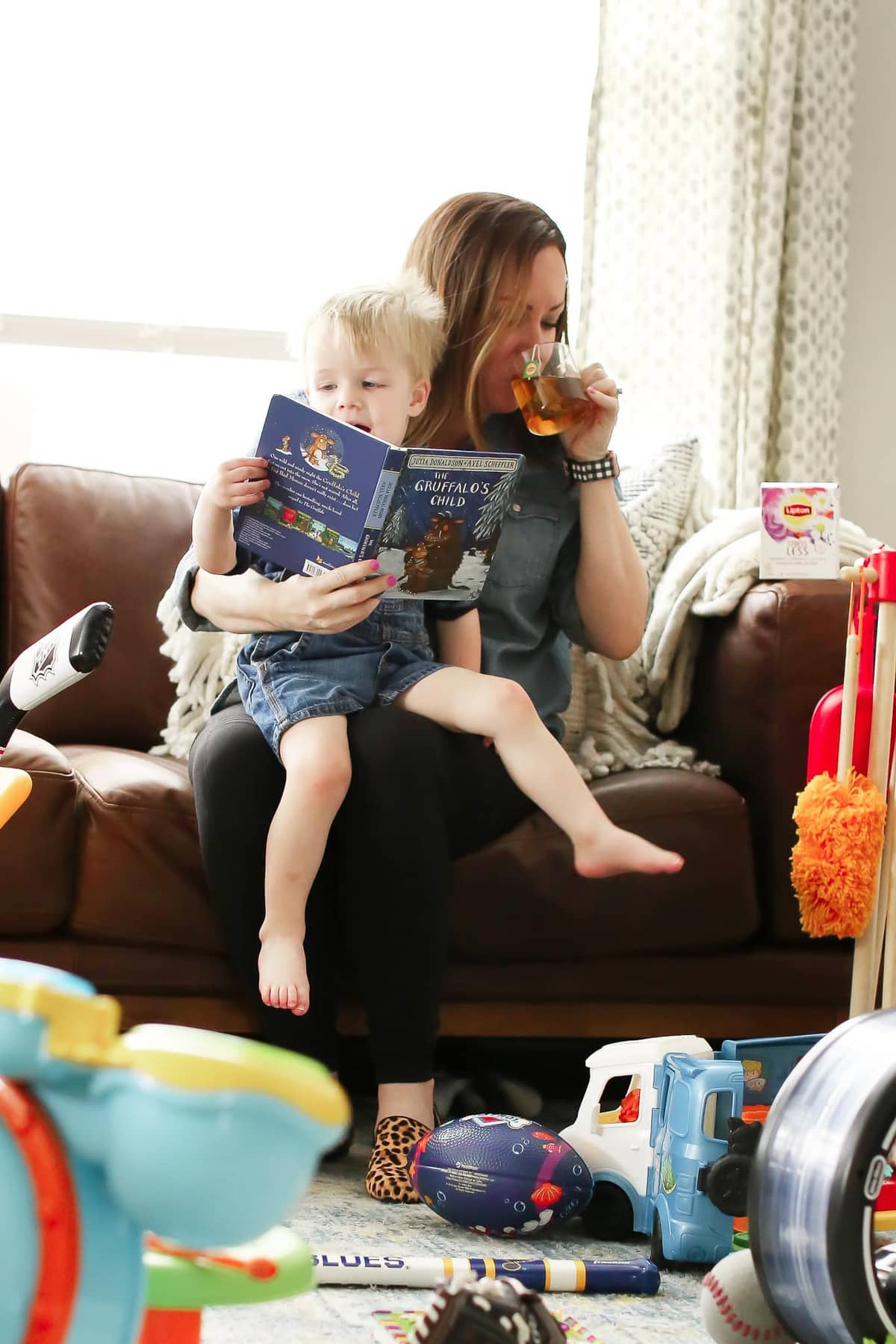 My weekdays are spent recipe testing, photographing, editing, and writing. I have so much help, but there's still so much to do. On weekends, when Henry is home, I want to spend as much time as possible with him, UNINTERRUPTED, but still have a few things I have to do to keep the blogs afloat. Just writing that out STRESSES ME OUT, and I know I have to do little things to combat the stresses that pop up from time to time.
Here are some of my favorite ways to pick myself back up when things feel out of control:
Drink a delicious hot tea: I love how EASY and beneficial it is to make a hot cup of hot tea when I'm feeling stressed. Is there anything better? I got this Lipton Stress Less on the Walmart Tea Shop ONLINE, so I didn't even have to leave my house. Such an amazing selection!
Take a walk as a family: This helps EVERYONE in the family, even Scout our Labrador Retriever. Since the weather is so nice, this has been a real favorite lately. If only Dill the cat would join in.
Go on a Date Night: Pat and I love going to the movies. Lately we have seen John Wick and Avengers….I'll let you guess who picked both movies ;). Regardless of what we see, I love the time together, the movie theater food (don't judge!), and the heated recliners. I literally refuse to go to the movies unless they have heated recliners (especially if I have to see John Wick).
Work Out: Okay, admittedly this one is not my strong suit. BUT we did just get a rower and we are in the process of finishing our basement with a workout room…so I'm hoping this will truly become a routine asap. My plan is to record my favorite reality tv only on the workout room DVR and be forced to frequent there to watch (thanks for the tip Julie!).
Close the computer and put down the phone: This one is hard for me. I don't want to be on my phone/computer (or that's what I tell myself), but its a necessarily evil of running an online business 24/7. But it's SO important to disconnect. I know Henry is watching, and I want him to know he's my #1. Plus, I trust and believe that being on the internet non-stop only fuels stress. No thank you!
Go to bed EARLY: This one is not hard for me. Sleep is my favorite past time! (Here's our nighttime routine.)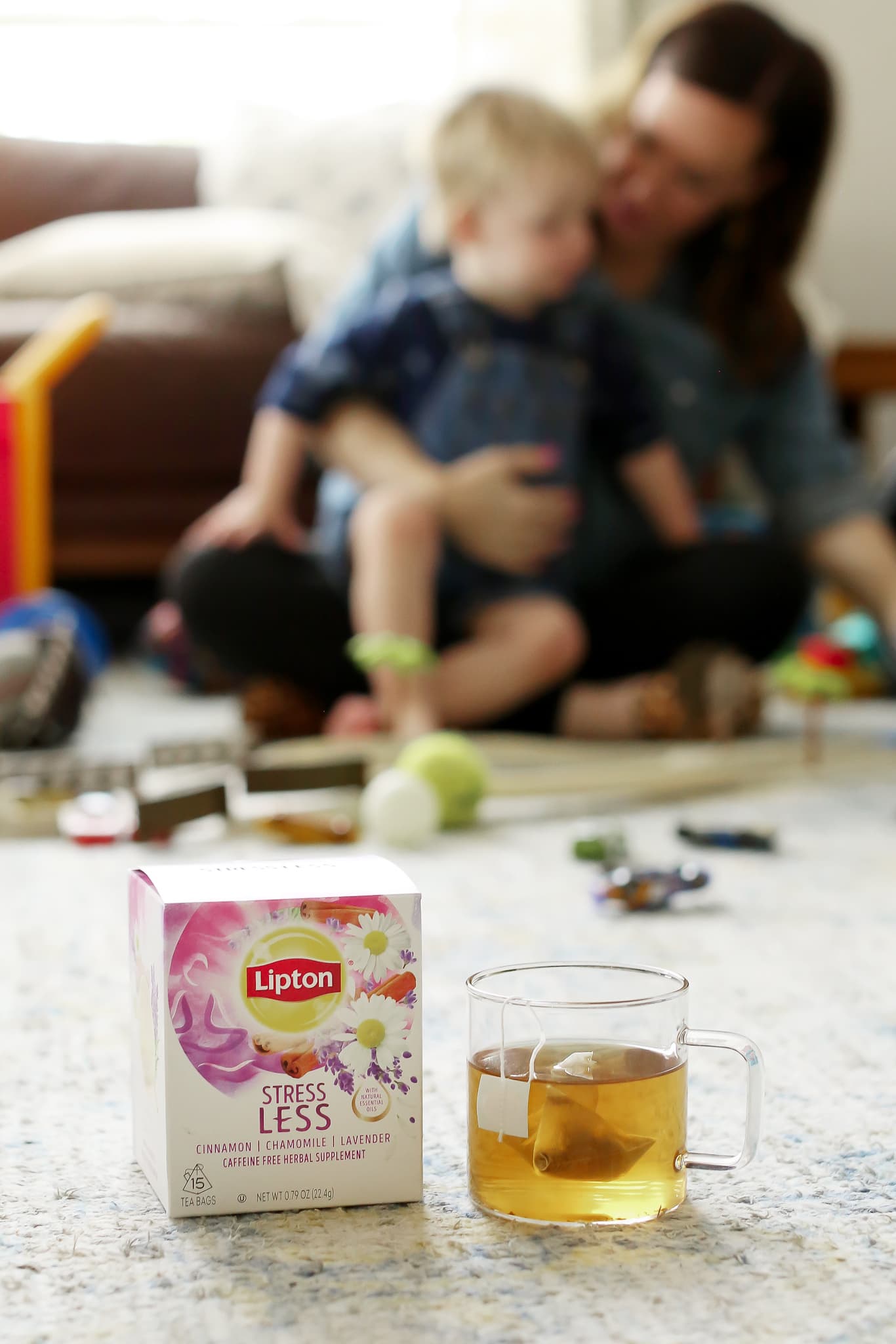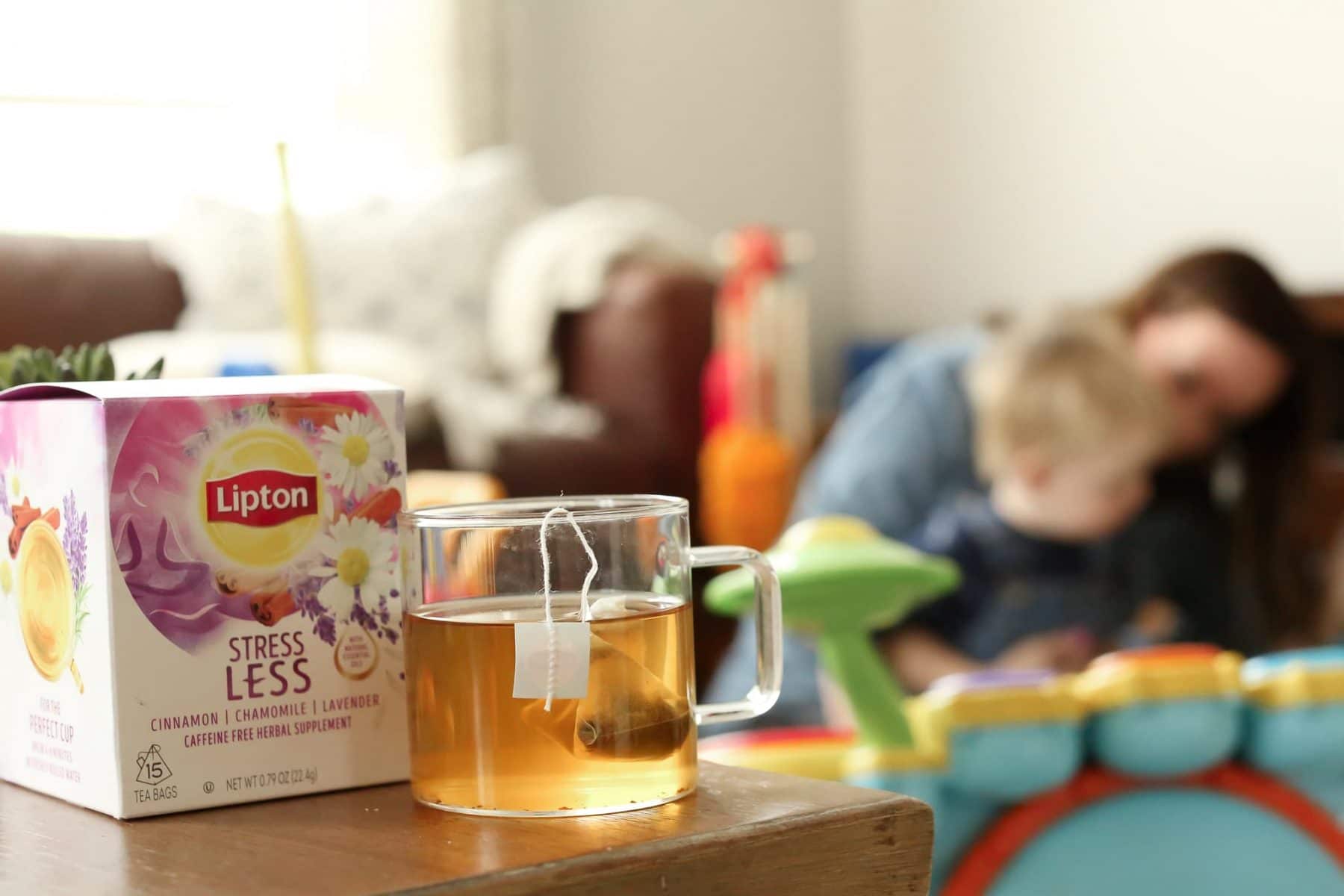 Lipton Stress Less Tea
OH how I love the Stress Less from Lipton! It's no secret that certain relaxing herbal teas can literally help you unwind, and this tea has my favorite flavor combination. Notes of Cinnamon, Chamomile, and Lavender (my all-time fave) make this tea my go-to for unwinding after a long and stressful day. I love how easy it is to make, and I find myself reaching for it again and again.
I also am loving that this Stress Less is caffeine free, meaning I can drink it day or night and anytime in between. Stress can catch you at any moment, and it's great to have a routine you know will help you relax.
I love the saying "The days are long, but the years are short". I want to be stress free and fun as a Mom and being able to stay relaxed is a major part of that! When it's time for me to curb the stress and relax, you know I'm reaching for this Lipton Stress Less.
The fact that I can buy it online on Walmart's new Tea Shop which has so many types for every day. I'm obsessed. Plus, I love that it gets delivered straight to my door.
I'm so excited to share that Walmart is making it easier than ever to discover the BEST teas out there by creating its online tea shop! You can take a quick quiz (4 questions) to learn your Personali-tea :) and shop for an amazing tea that matches your personali-tea (and in my case, take the stress out of my life!). It's how I found out about Lipton Stress Less, and I couldn't be happier. What are you waiting for?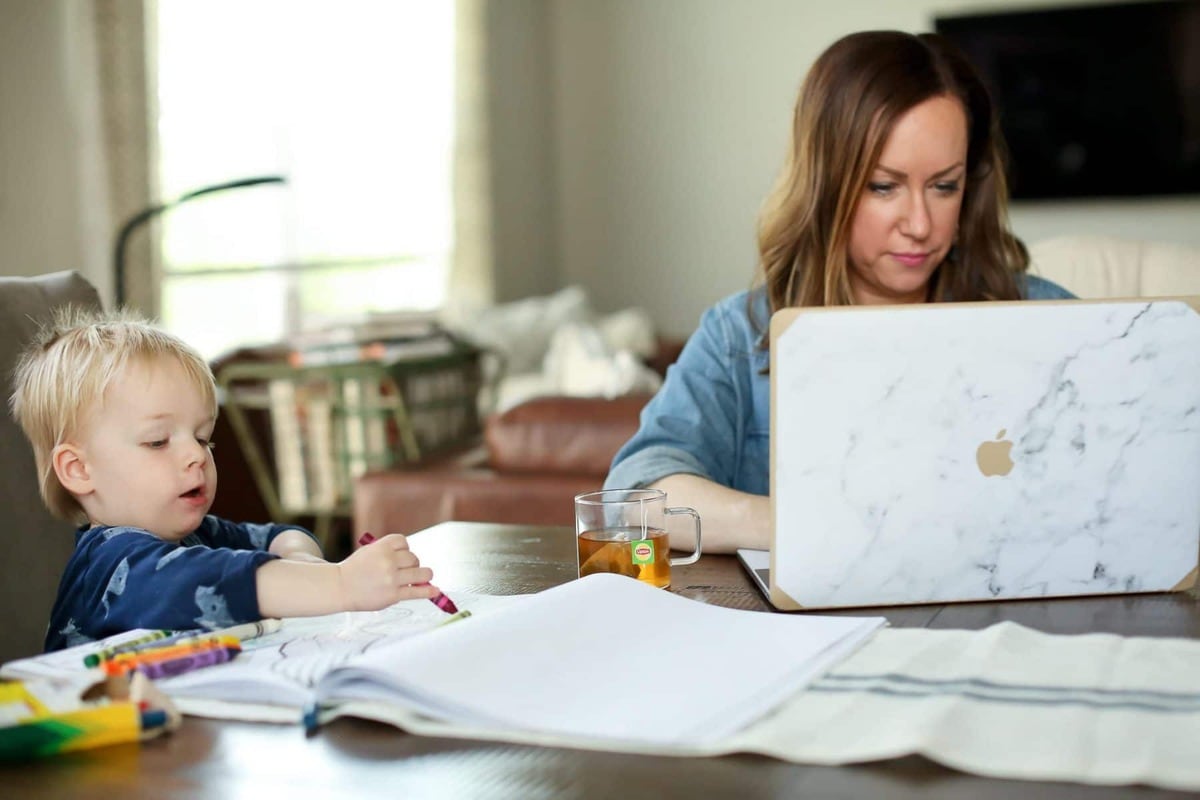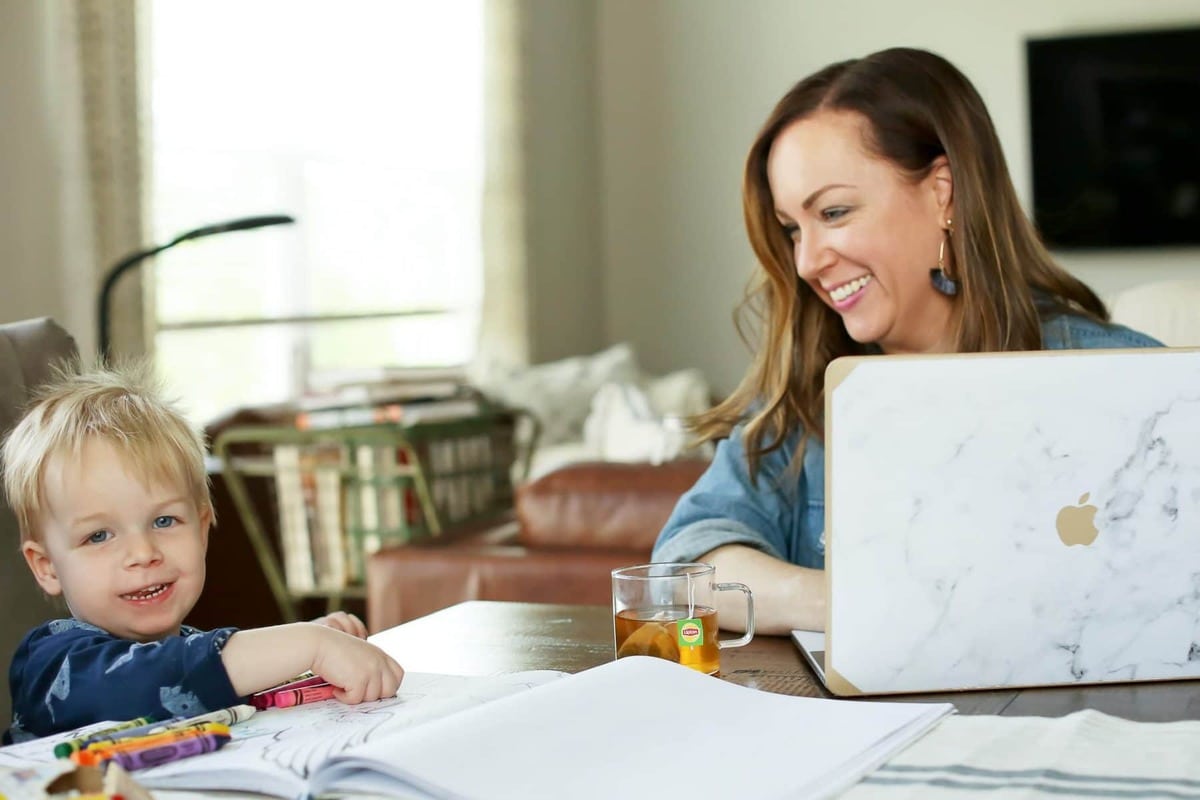 I love that Henry is getting to the age where he can help me in the kitchen or sit beside me and color while I work. It makes keeping up on the little tasks of life so much more fun to have him by my side.
He's such a good helper and sweet little boy, and I'm so lucky to be his mama. There's no time to be stressed when we have songs to sing, cookies to make, books to read, and games to play!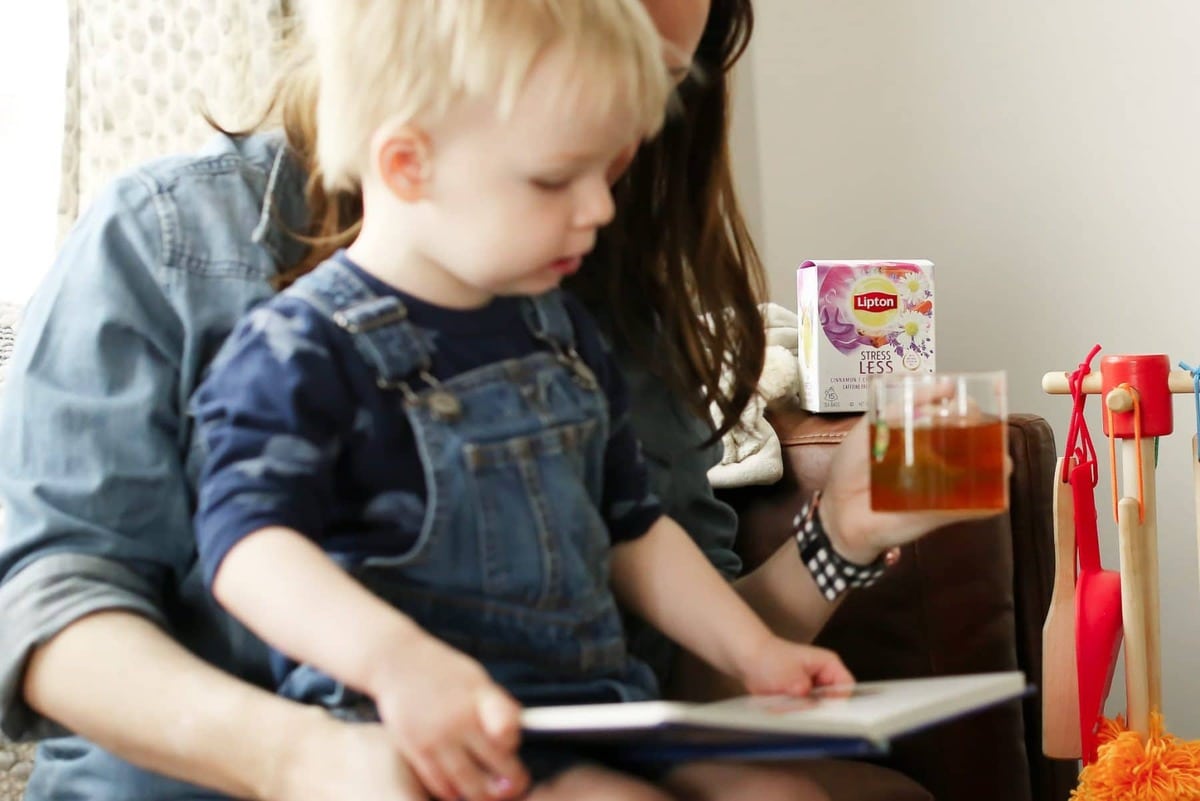 Click to hop over to the Walmart Tea Shop to find the best tea for you and your lifestyle and be sure to take the quiz to find out your Personali-tea! So much fun. Whether you're looking to relax, find some flavor, up your well-being, or enjoy a pick-me-up, there's something for everyone!