Transport yourself somewhere tropical with these fun and fruity Monkeylada Martinis! Cheers!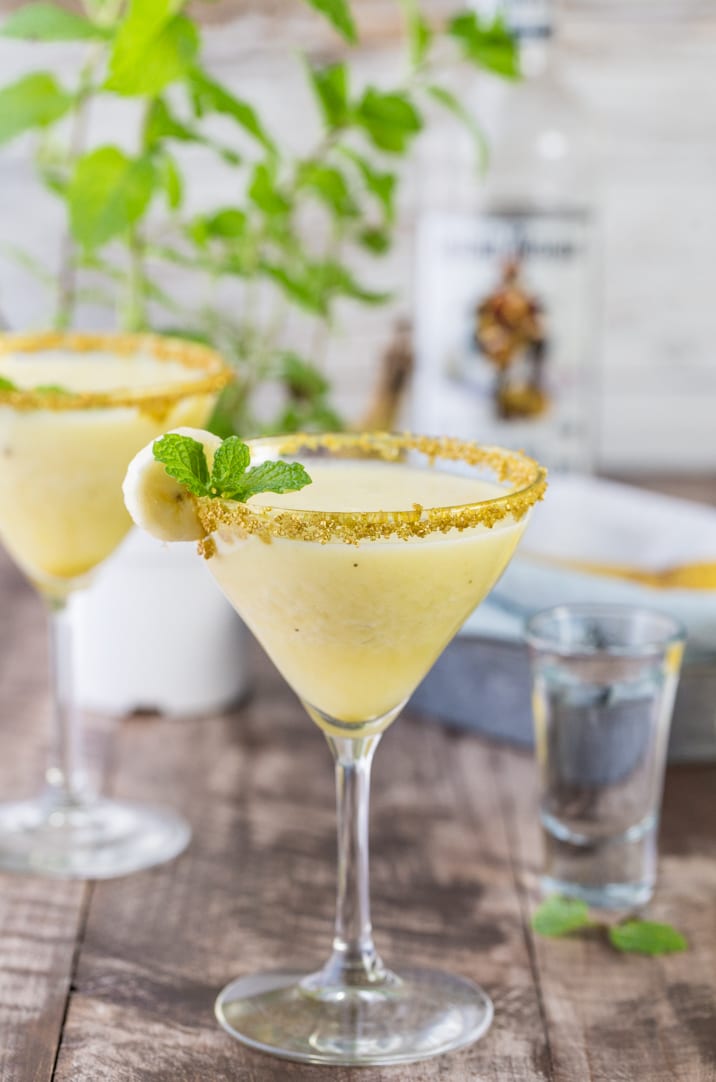 Most of the time, I love living in Saint Louis. When I lived in Florida after college, I really missed the four distinct seasons, other pale people like me :), friends and family, and the charm of the Midwest. My Florida friends would all joke about my disdain for the beach; I only got in the ocean a handful of times in four years. I loved the sound of it, the feel of the sand, but not actually getting in the water. Weird…I know. Scout, born in Jacksonville Florida and full-blooded labrador, never loved the water either.
I guess we were meant for each other! But sometimes in the long hot Saint Louis Summers…I do miss the beach. I do wish I wasn't land-locked. So I'll bring the party to myself. I'll pretend I'm somewhere tropical while drinking these Monkeylada Martinis on my very Missouri deck! Join me??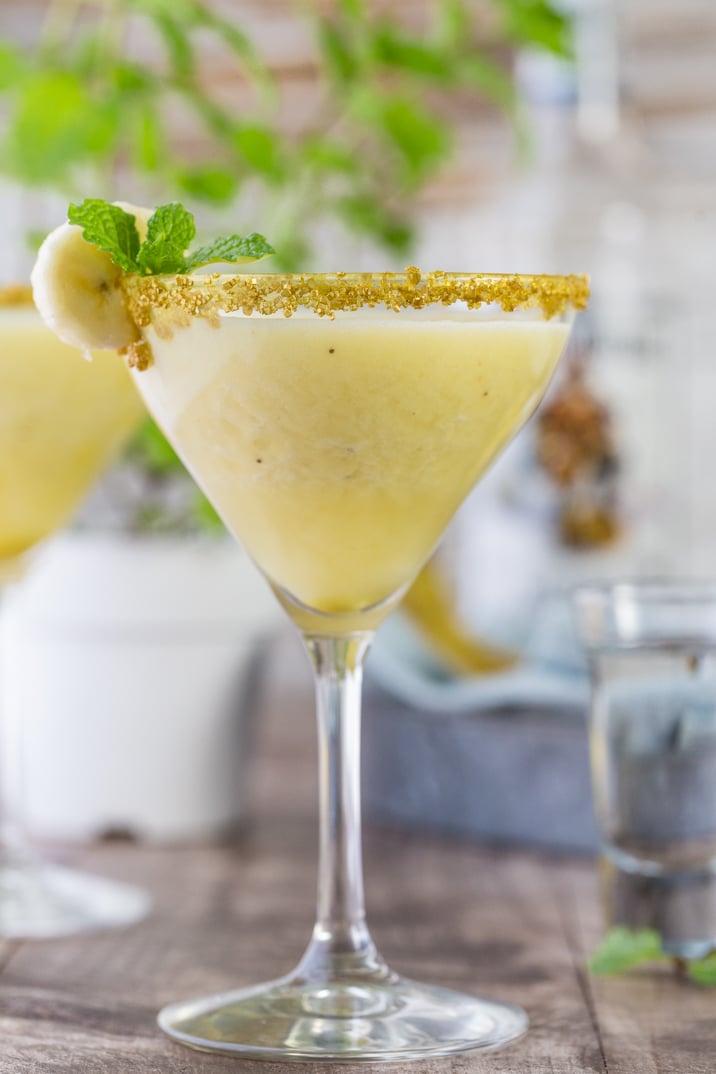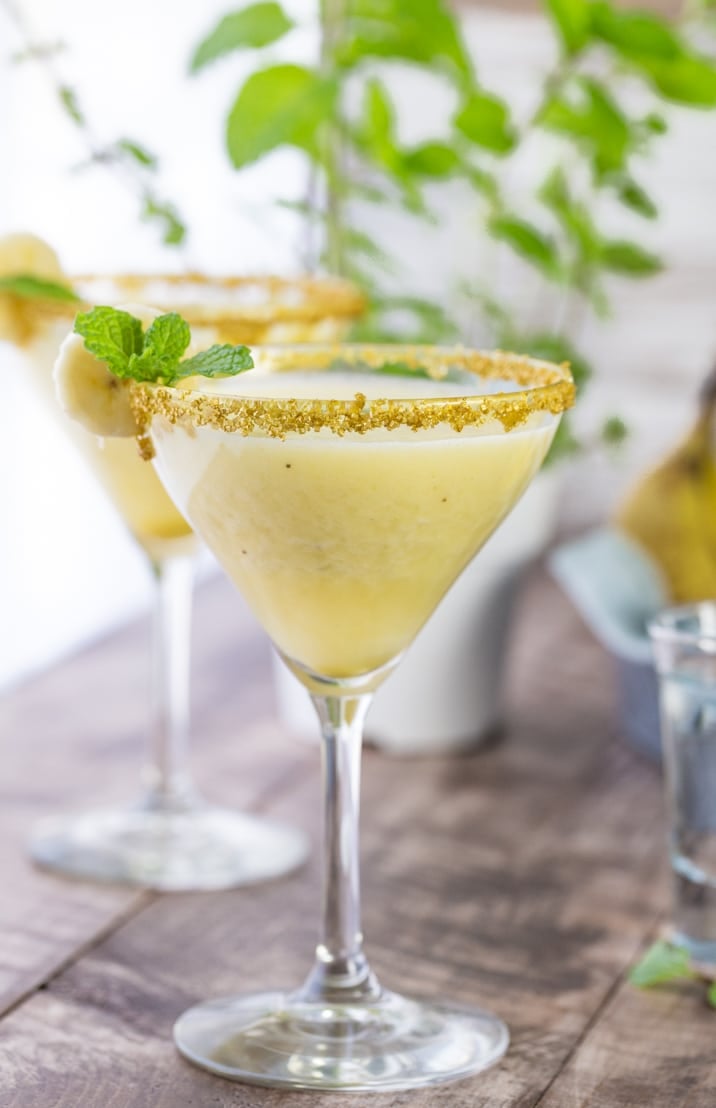 My favorite little outdoor bar in Jacksonville was The Lemon Bar. Only open in certain months, it was our favorite place to go for Sunday Funday. They have all sorts of fun cocktails, and it's always great people watching! This drink reminds me of our fun times there. Those were the days: sun-burned, not a care in the world, and living it up with my Florida family. Hey y'all! (That's for Heather)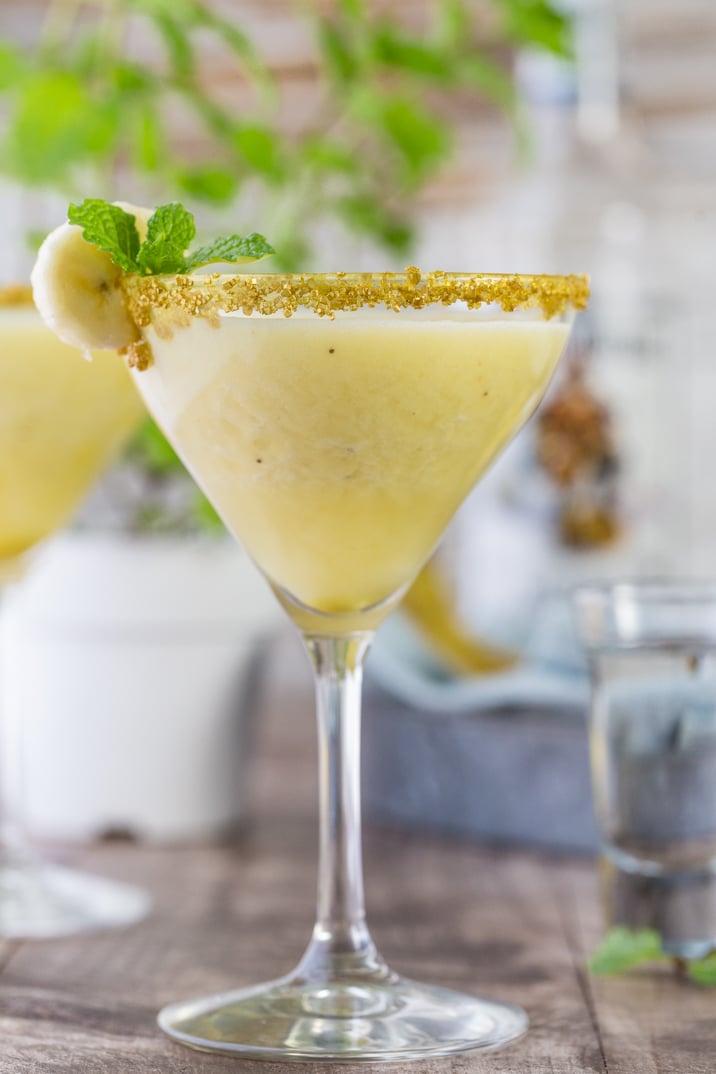 So on to the drink at hand…it's full of great flavors like pineapple, banana, and coconut. The perfect semi-healthy cocktail to transport you to your own favorite tropical memories (not that Jacksonville is tropical…but close enough!). It's great with rum, or without…totally refreshing and tasty either way.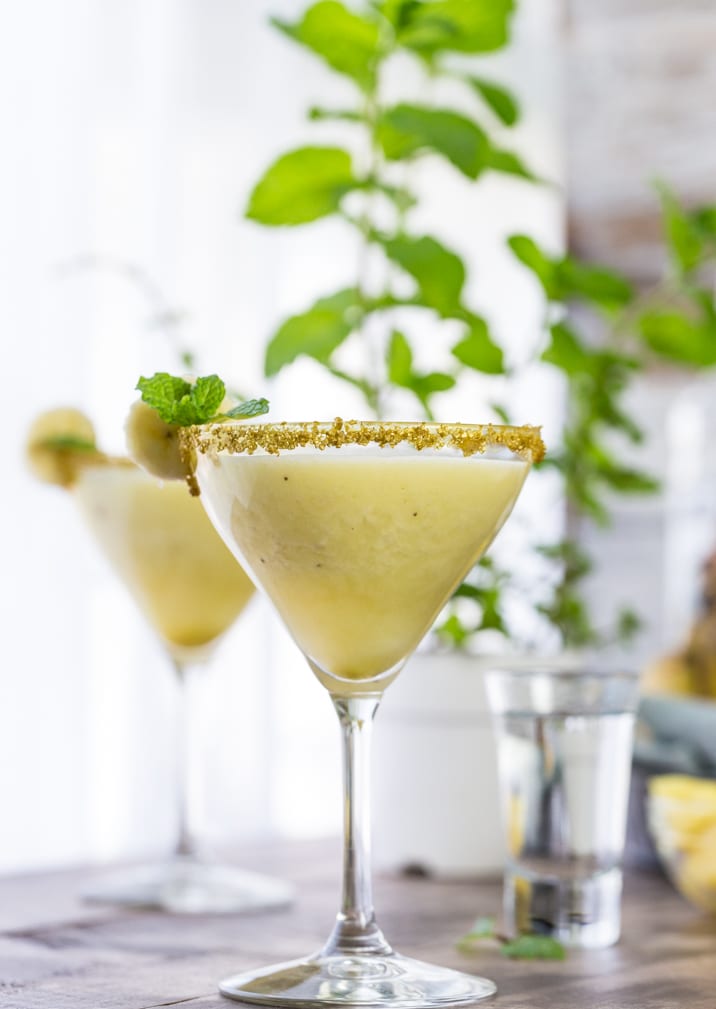 Cheers!