when pat and i started dating…i gained a quick 10 lbs. 10 lbs. of "going out on dates". every time we would go to dinner…we would get an appetizer and a dessert. ah middle-aged young love. now we sit in his living room and eat peanut butter and jelly. (when i'm not busy cooking for this blog!) our favorite appetizer to get was cheese sticks. clearly we are a classy couple! really i don't think pat will ever get tired of cheese sticks. we will be eating them into our 80s! BUT…now we are on the wedding diet! i have banned mozzarella sticks and chocolate cake!!!
banning cheese sticks didn't go over so well…so i had to come up with a healthier alternative to keep the fiance happy. i saw recipes for baked mozzarella sticks on pinterest…and just tweaked it a little. i made these smaller (1/4 of a string cheese), with low-fat string cheese, and used wonton wrappers. they turned out bite-sized, crispy, and delicious!! pat's happy again :)
to make these, take 1/4 of a string cheese (flavor of your choice) and place at the corner of a wonton wrapper. i sprinkled on some basil. roll up in the wonton. i lightly drizzled them with olive oil, and sprinkled salt and parmesan cheese. thats…it. bake at 400 degrees for 15-20 minutes.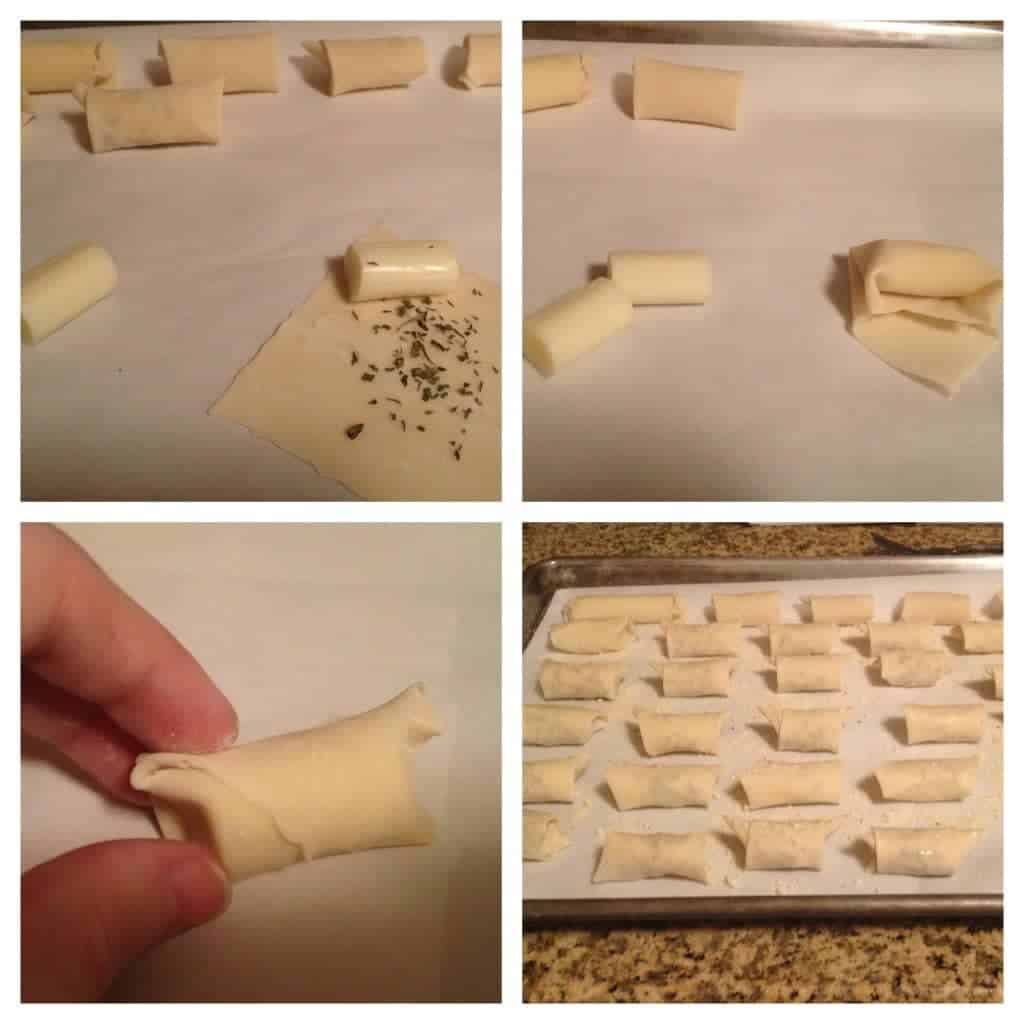 as you can see…my cheese tried to escape. they still tasted amazing. i don't mind the messy cheese, but if you do, be sure all the sides of the wonton are tightly seals. one way to do this is with a drop of water each place you want to seal it.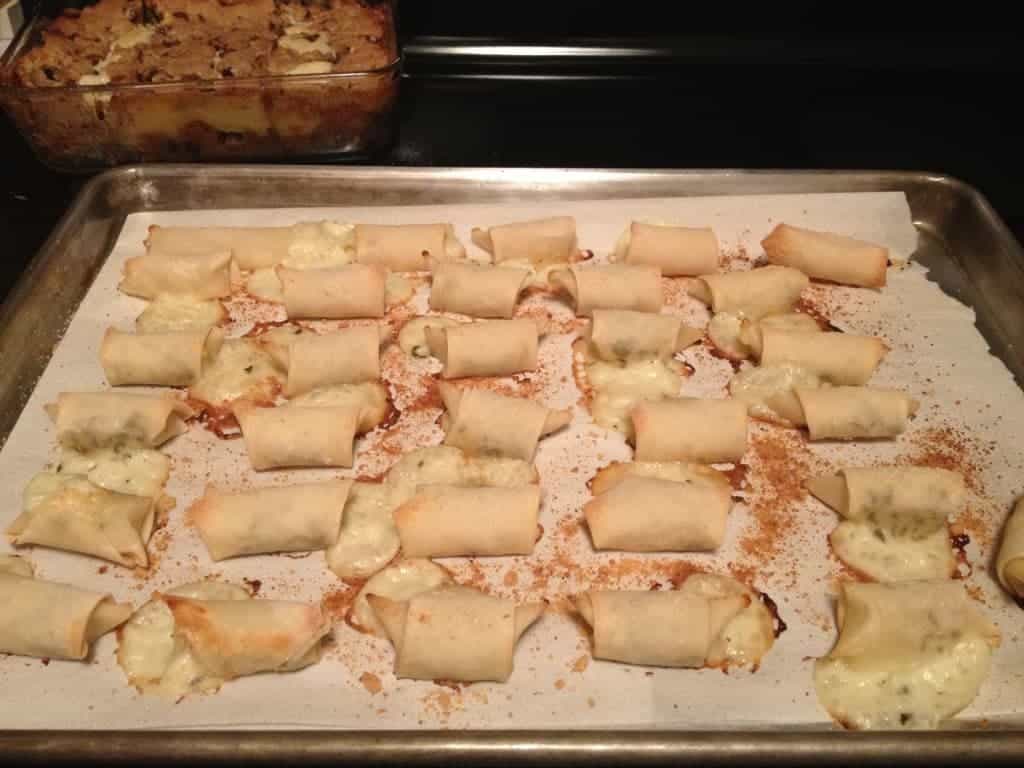 mmmmmmmmmmmm. who needs real ones when you can have healthy ones?! or at least relatively healthy ones!