Nadoz Cafe in Saint Louis, Missouri has it all! Delicious food, raw juices, and amazing coffees. Heaven!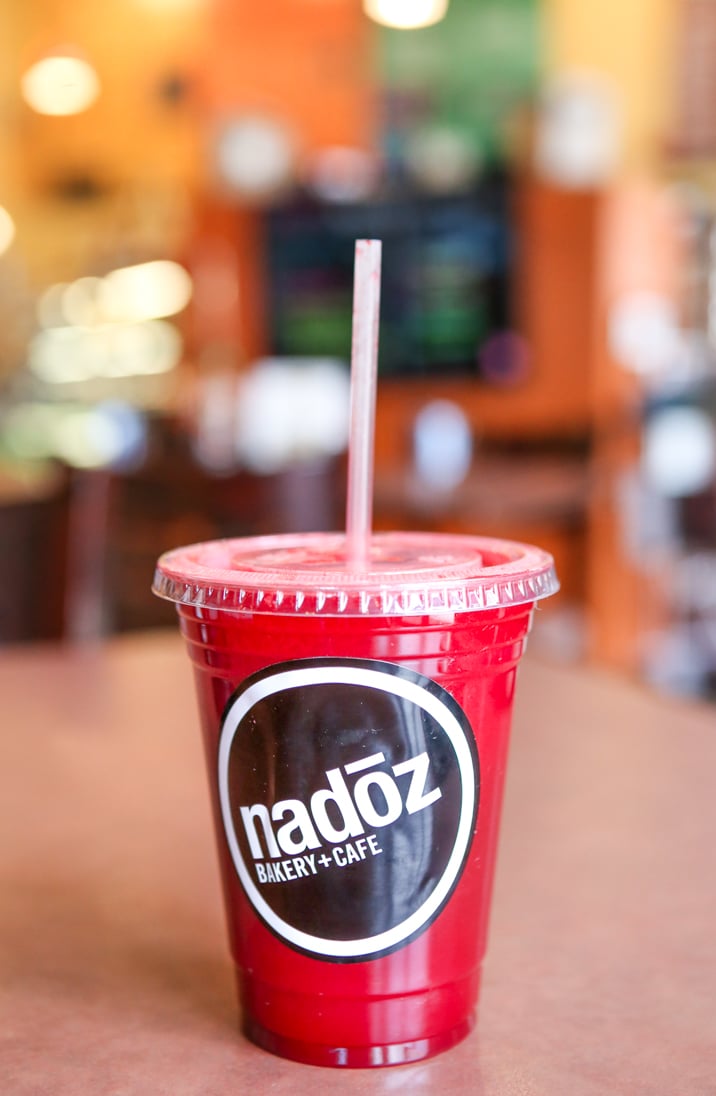 I hate when you find a great place to eat, but it only specializes in one thing. Like a pizza place that has terrible salads. Or a sandwich place that can't quite get the fries right. I LOVE when I find a cozy local spot that has IT ALL. Ladies and gentlemen, I have found that place! Nadoz Bakery + Cafe is delicious and satisfying in all the right way…Fresh squeezed juice, amazing healthy eats, and of course, great coffee. Oh and a bakery case with lots of chocolate and other items to boot.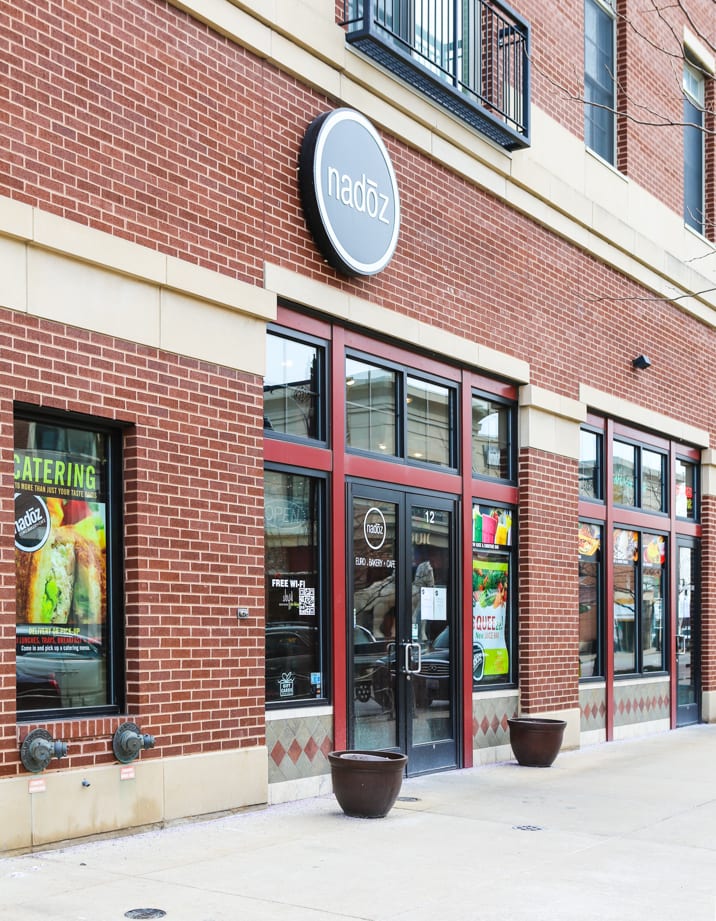 If you're in Saint Louis anytime soon (or better yet, LIVE in STL and we are neighbors!!) you definitely need to check out Nadoz Cafe.
They have two convenient locations, but I went to the one at The Boulevard (BECAUSE I LIKE TO SHOP AND THERE'S A MALL ACROSS THE STREET!) I love that they're a local company focused on serving people food that's not only healthy, but also delicious. And their juice bar is just too cute! Pick your juice, and watch it made! I got the Purple Heat; Beet Carrot and Apple. YUM!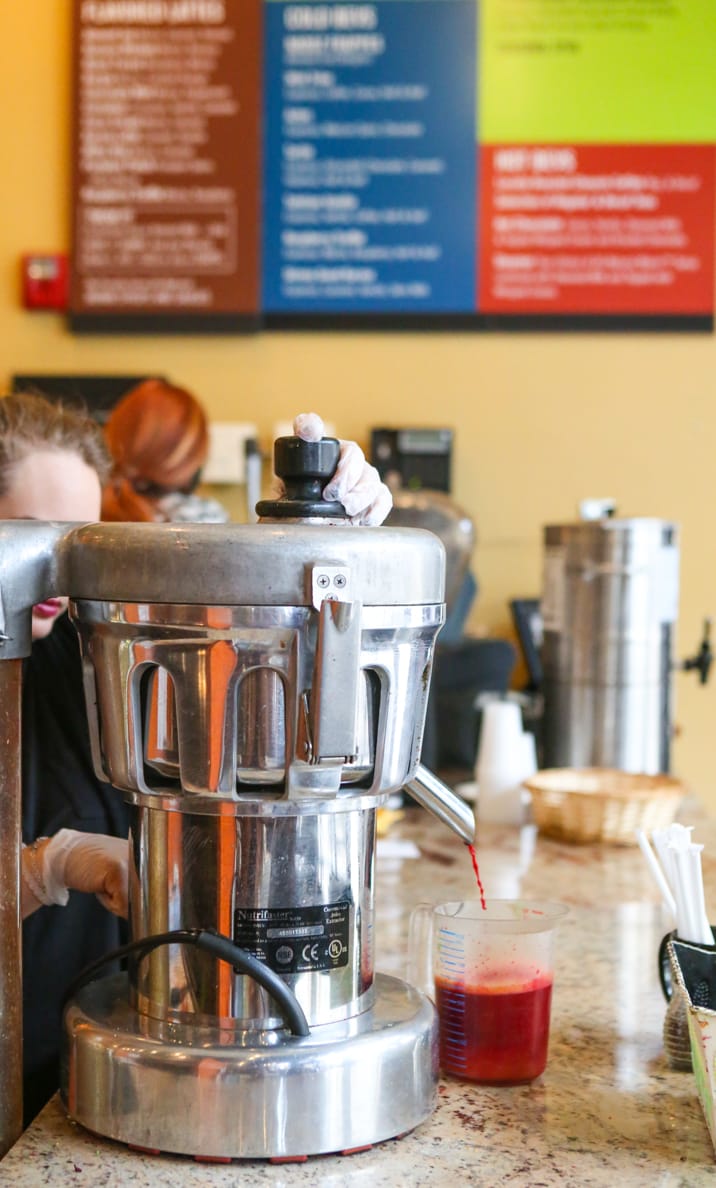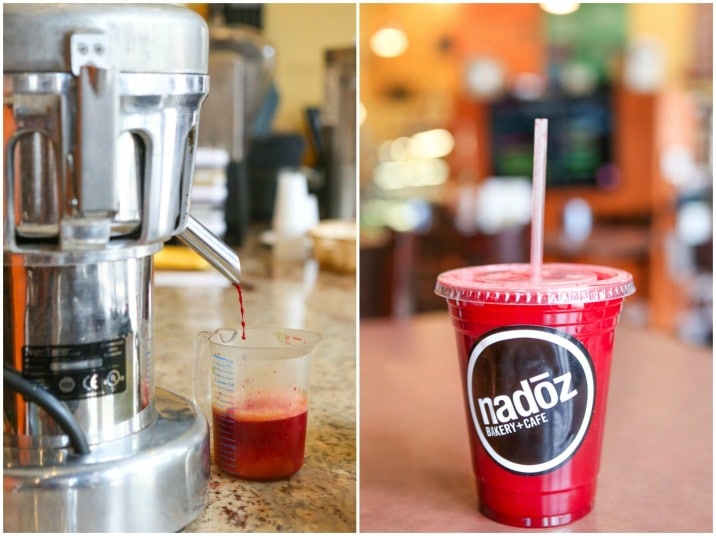 Note to self: get a juicer for my house. I NEED it. Pat? Can I?


There's something for everyone at the great Nadoz cafe; baked goods, juice, food, and even catering!
I might have to have them cater to me at work; and by that I mean my living room. Too good! I sampled lots of food, and everything I tried was delish. When I go somewhere new, I love to try lots of different things…so I got the Fresh Berry Compote Crepe, the Turkey Caliente Sandwich, and the Bombay Panini. Pat was so excited when I came home with some of all three. I'm a sucker for crepes, so of course I loved those, but the curry on the Bombay Panini really got me. I've been craving it ever since!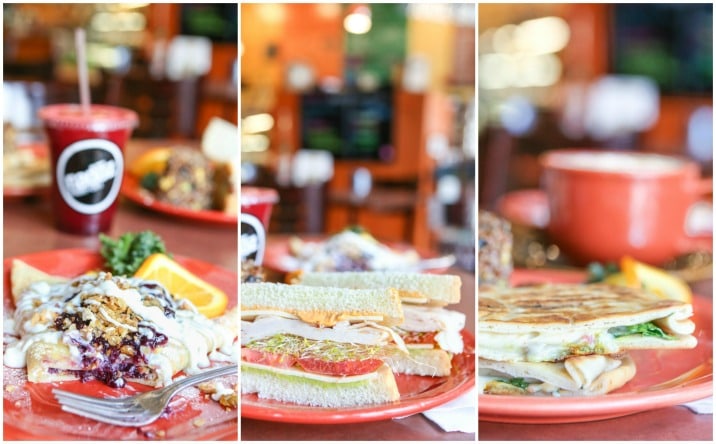 I finished off this epic lunch with a Nadoz Caramel Macchiato. The perfect end to a perfect meal.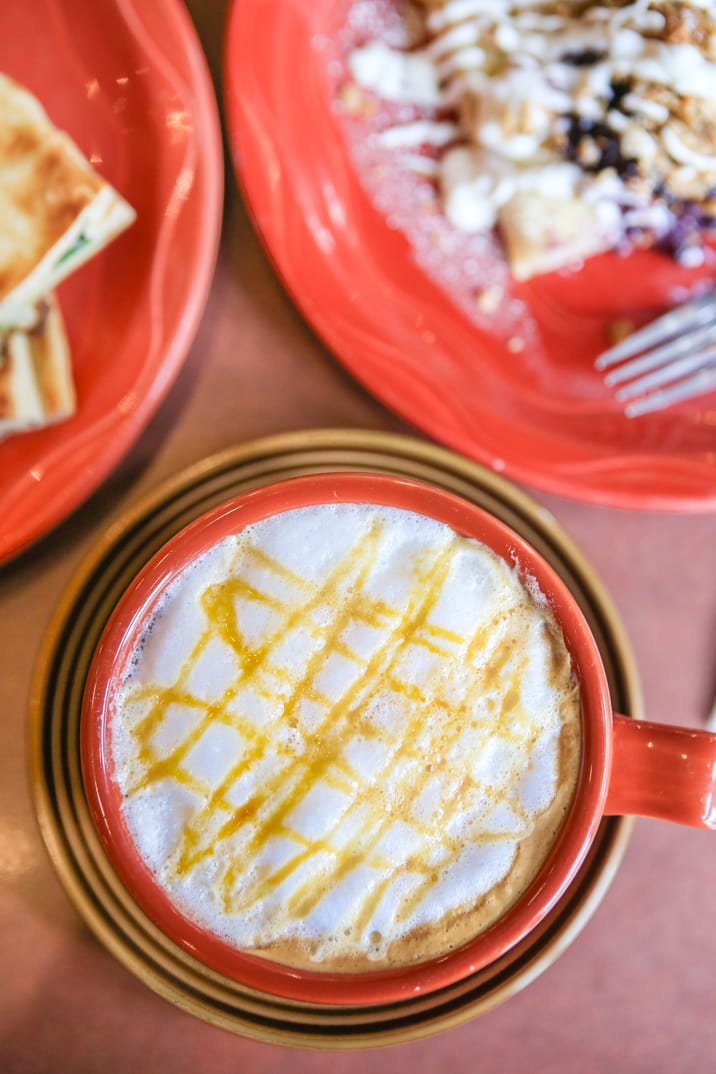 I hope you check it out soon! There's a Crate and Barrel next door, so it was pretty much a perfect day for me. Click HERE to find out more about Nadoz!
Nadoz Bakery Cafe
12 The Boulevard
Richmond Heights, MO 63117
314-726-3100
Check out these other St. Louis restaurant reviews: