so i took a pretty long hiatus from the blog. things got a little crazy around these parts!! pat and i got engaged in october 2012, built a new house that closed in june 2013, and got married september 2013! somewhere in the shuffle i quit learning how to cook. and i missed it. when the stress of the year started wearing off (after the best day of my life!), i realized i really missed blogging, messing up recipes, learning as i went, the whole kit and caboodle. so i'm back!
one big part of why i lost the desire to keep cooking was my pitiful apartment kitchen. PITIFUL. i wish i had a picture of it. my little 2 foot span of counter space, my 4 cabinets (total), and my standalone stove from 1900 just weren't cutting it. even for a novice like me. it was frustrating every time i tried to get started with a new recipe. but all of that changed as we built the new house! now, i don't have a gourmet kitchen, and its really nothing extra special, but its extra special to me! its our style, just the right size for us, and even has two ovens! (pat swears i'll never use both at the same time. i'm going to prove him wrong many times!) here is a picture of it as i was moving in: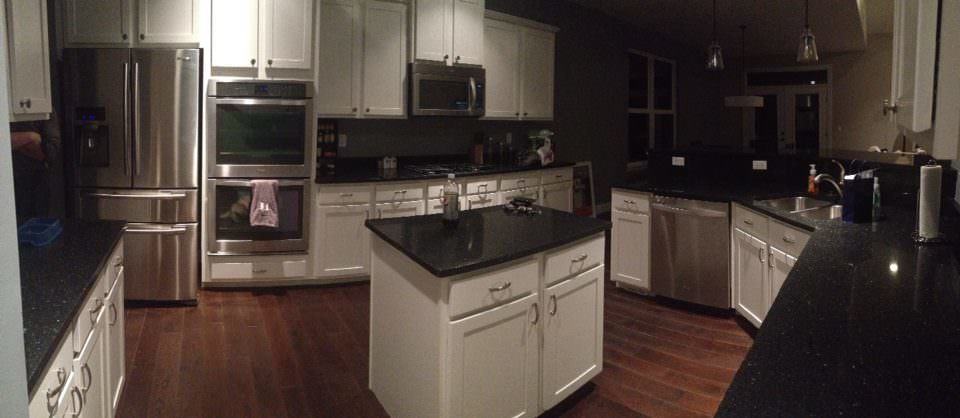 notice the awesome pistachio colored kitchenaid mixer in the corner. (THANK YOU MOM!) i have yet to use it. let's be honest, i don't even know how. i'll keep you posted on that!!
building the house was so much fun. it was a crash course in compromise for us as an engaged couple. we have polar opposite aesthetics. (think black leather couches with red stitching…his taste) but i think we did great. it is our dream house and we are so lucky to have been able to build it. scout has lost 20 lbs just from having room to run! (no, really) we are still moving in and getting furniture and making it our home, and i have loved every step of the way.
we are both so lucky to have had so much help from our parents as well. my parents drove down to help move me in, and pats parents were over every weekend helping us with projects. my mom and dad swept, dusted, mopped, and cleaned while we both had to work. pats dad even showed up one day and made us flower boxes as a surprise after he had overheard me talking about wanting them. we really can't thank them all enough.
here are some other pics of the build and some moving in pictures. thanks for stopping by!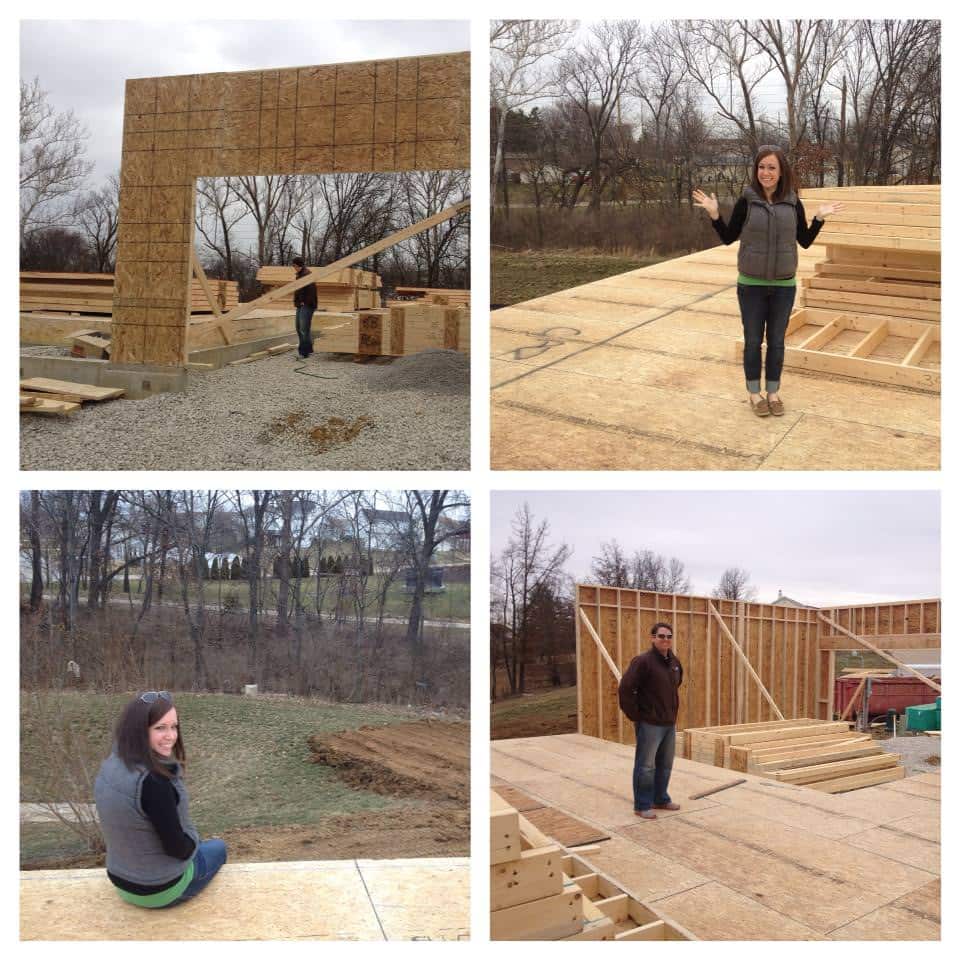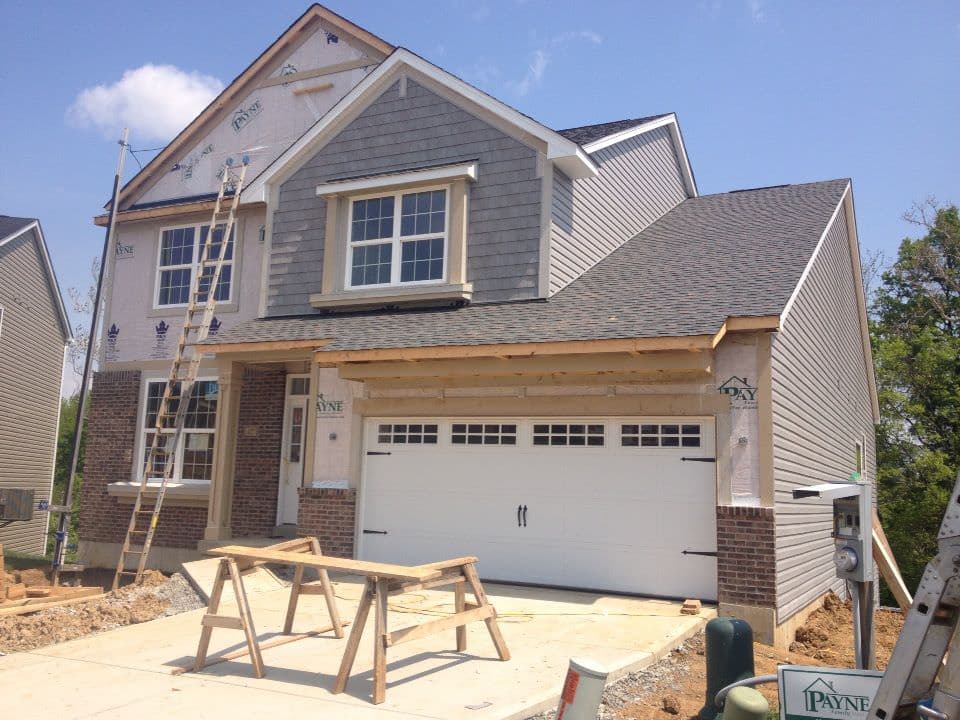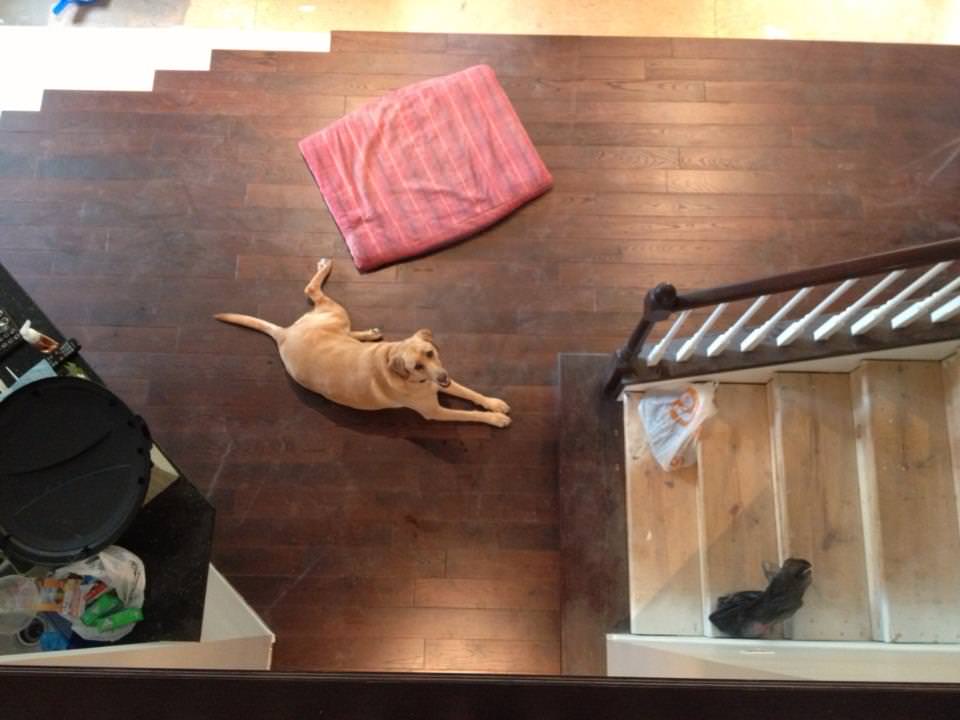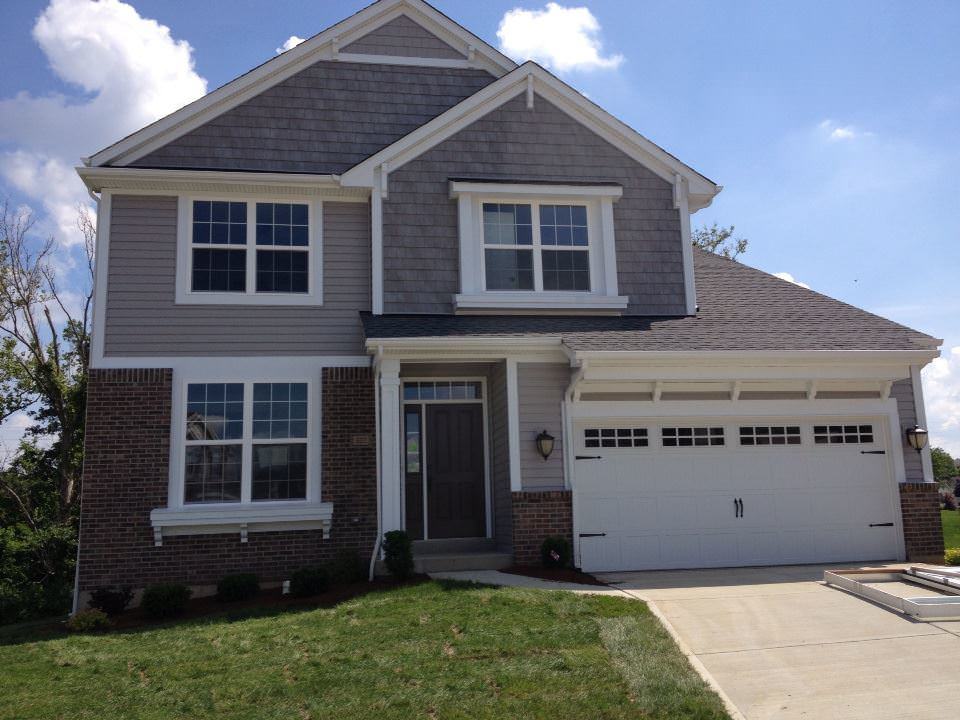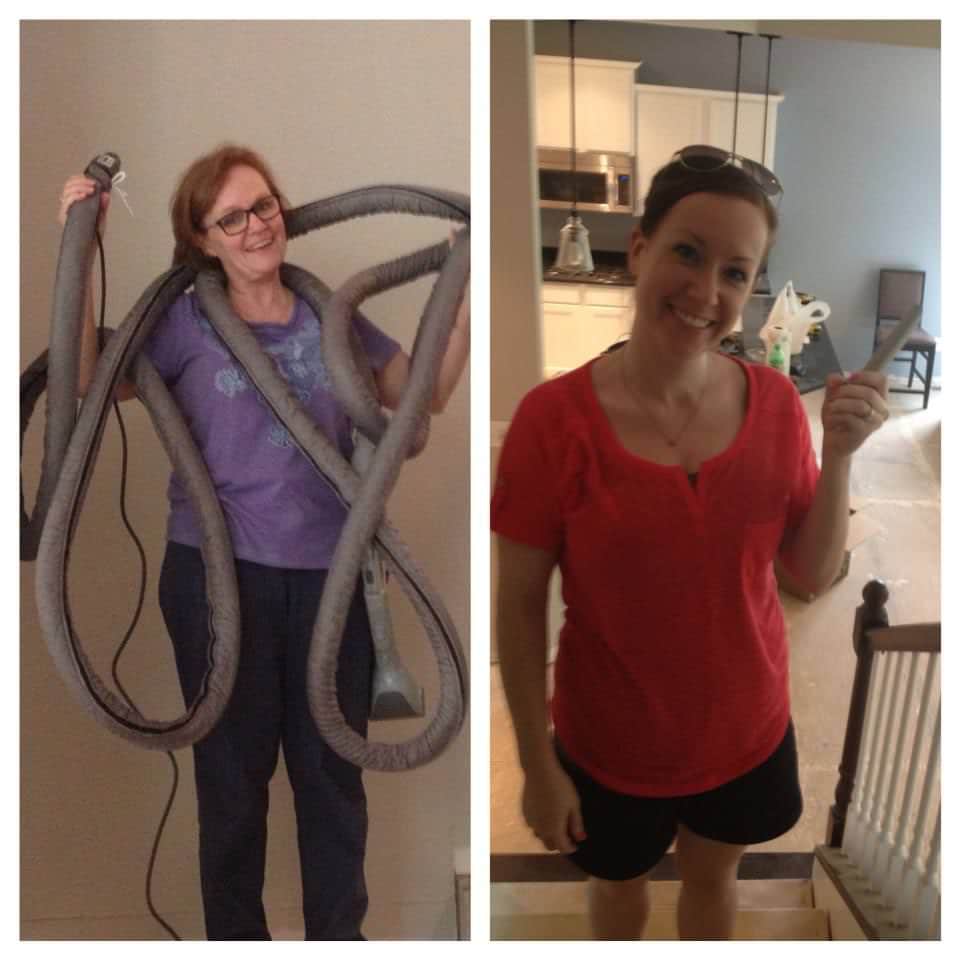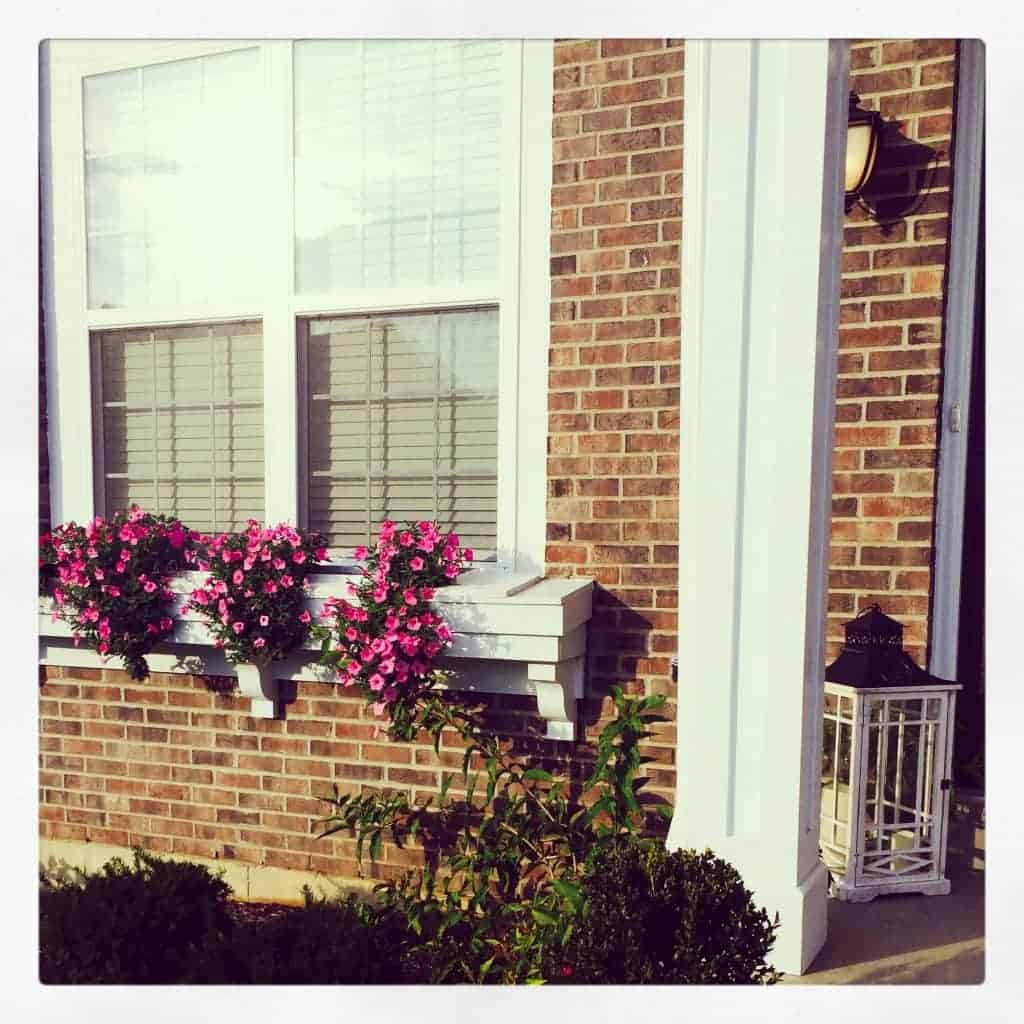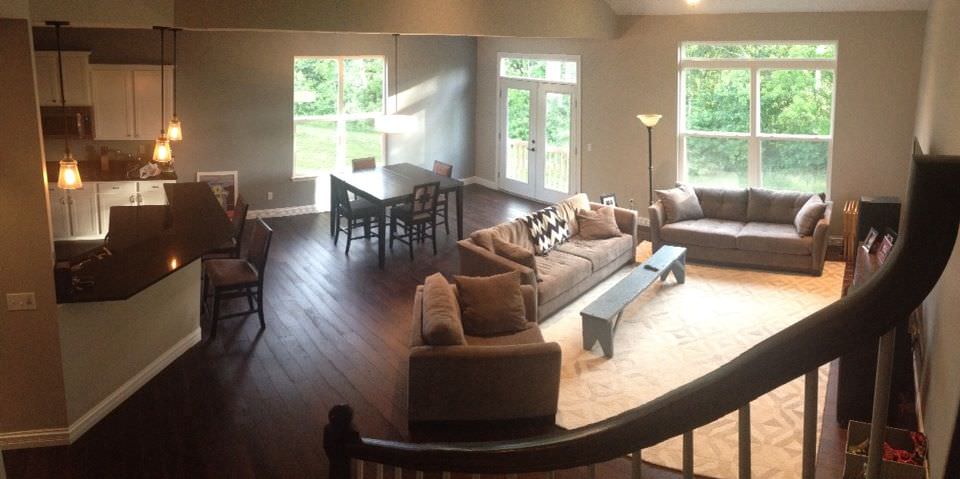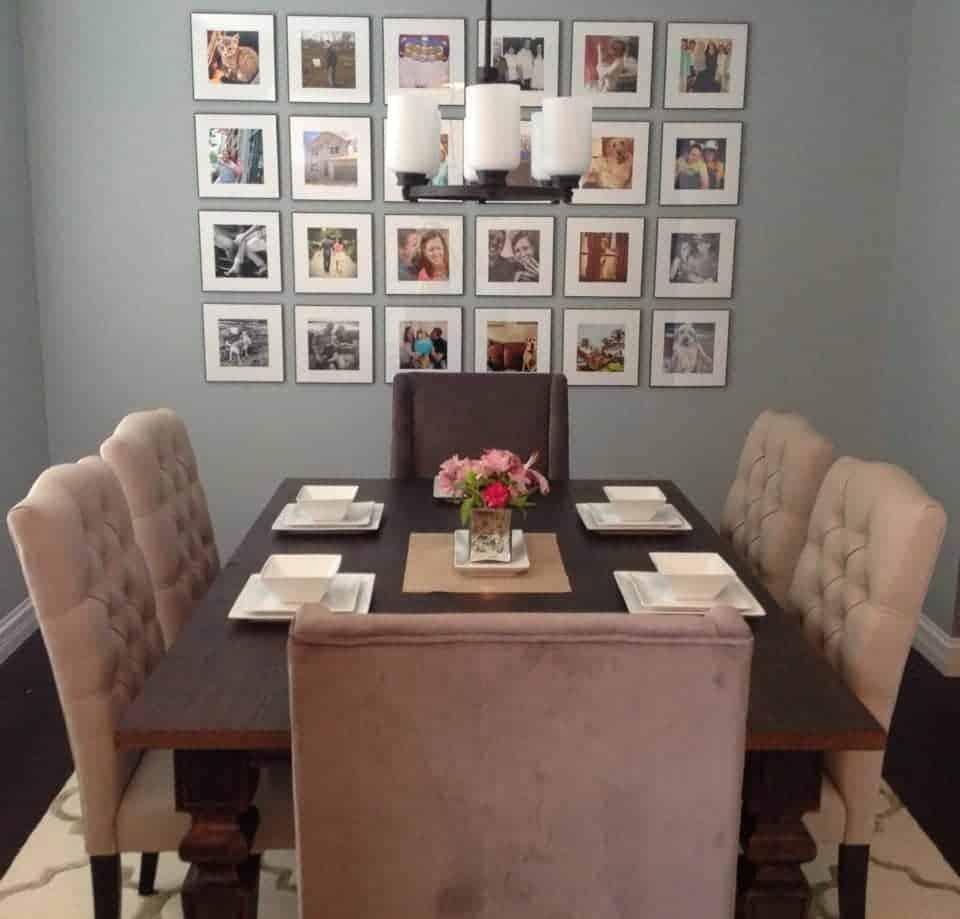 my awesome dad made us the picture wall. he was VERY proud and he frequently stops at the front of the house to admire his handiwork. pats mom helped us get this dining room set as our wedding present. i love the idea of thinking of both families every time we sit down for a meal in the dining room. we are two very lucky people.