New Orleans offers fun for anyone, and there are LOTS of romantic spots in New Orleans! I can't wait to visit with Pat soon!
This is a sponsored conversation written by me on behalf of New Orleans Convention and Visitor's Bureau. The opinions and text are all mine.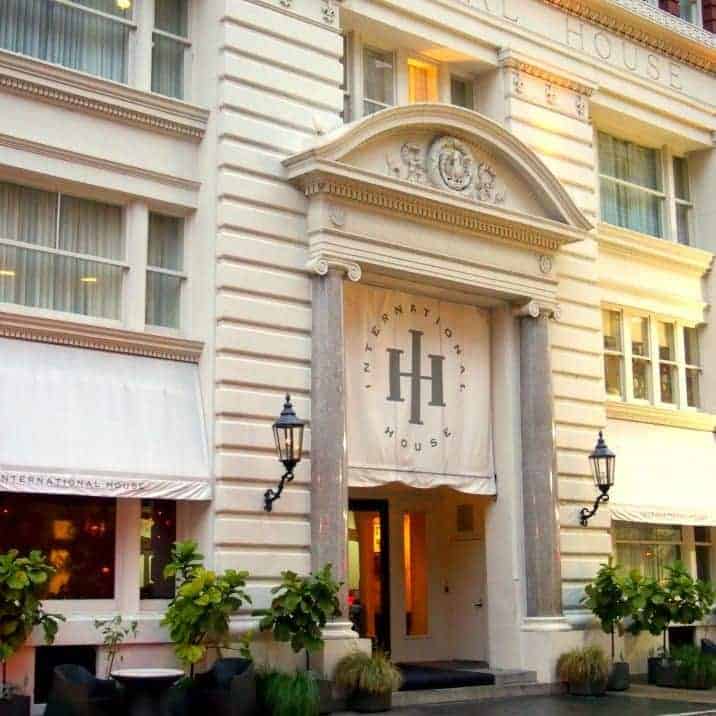 This post is the third in a three part series about my trip to New Orleans, taken in January. Be sure to check out the other two posts! You can find my post for Favorite Magic Moments in New Orleans and my post for the Best Food in New Orleans! :) There was wayyyyyy too much to talk about to fit into just one post!
This post is as much about the next time I go as it is my trip in January. In January, I had the honor of heading to New Orleans with 5 other bloggers, and we had the absolute best time. It was the girls trip of a lifetime and I'll forever be grateful. BUT…the whole time, I was thinking "I can't wait to bring Pat back here". There are so many things I want to show him…especially the seafood at Peche!
Touring the city made me see so many potential romantic spots in New Orleans!
It will be so wonderful to go back again with him one day SOON! So…here are the first things I'll be showing him when we take our trip!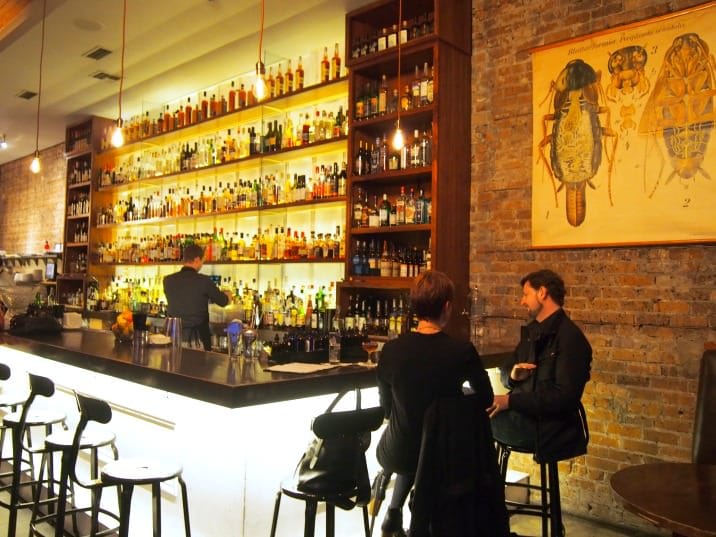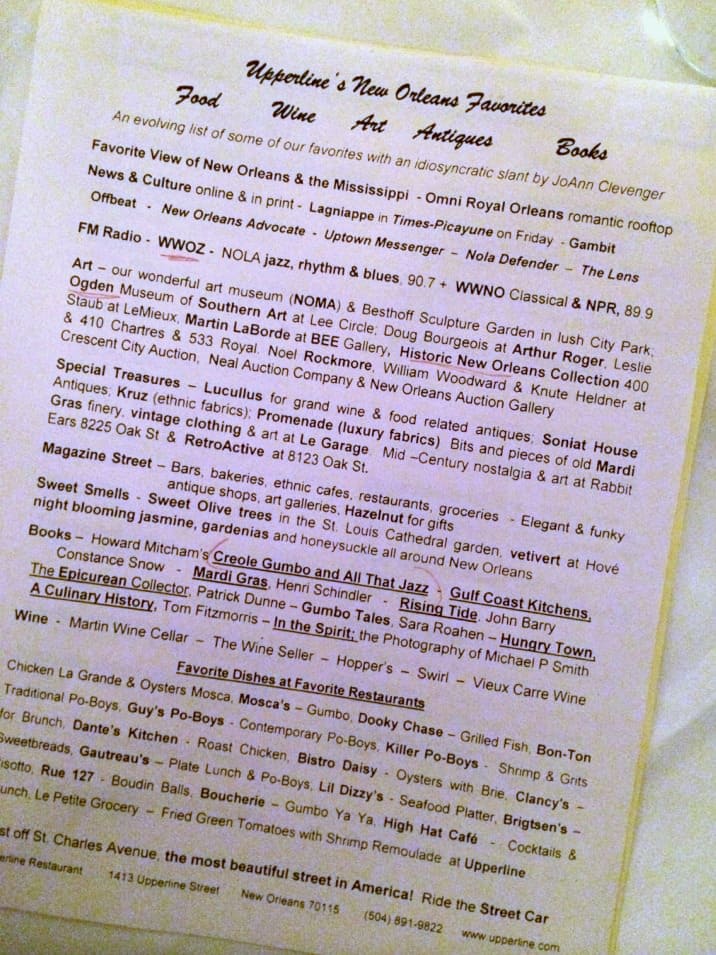 Fun Restaurants and Bars in New Orleans:
I already talked about some of my favorite food in New Orleans, but there is so much more I want to touch on.
Two of the restaurants we went to screamed romance more than the others; The Upperline and Cure.
Upperline and Cure are two of my favorite romantic spots in New Orleans, and if you're ever in the area, you HAVE to go to both.
Cure, that bar with all the personality seen above, is a great spot with lots of corners to cozy up. They serve the most beautiful and unique craft cocktails (AND their cocktail menu was organized as weakest to strongest…such a nice feature!) and appetizers. We had such a great time her huddled around a table laughing and learning about the city. The Upperline is the restaurant we ate at on our last night. It was truly a special night.
The owner, JoAnn Clevenger placed one of these Favorites lists at each of our place settings. Complete with hand drawn highlighting and underlining of her favorites. Really…that's the New Orleans guide you should read. JoAnn came by our table several times throughout dinner and told us about her lovely art collection (it's amazing to see in person!), talked with pride about the menu, and just gave us life lessons. It was such a treat and the food was out of this world! Southern Living once said, "If you're going to eat one place in New Orleans, make it the Upperline!" I would have to agree!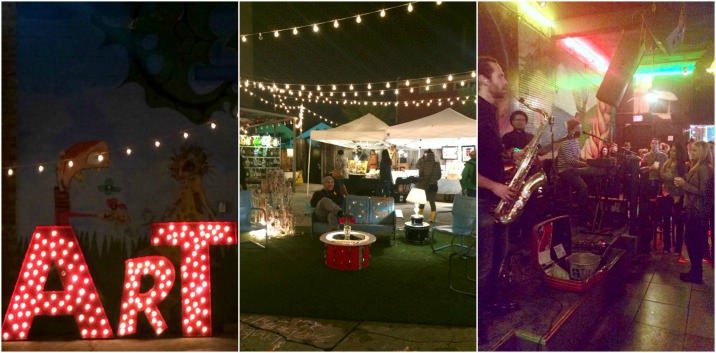 See Frenchman Street Late Night!
On our last night, we headed to Frenchman Street to see some live jazz. SO FUN. Each club bursts at the seams with people dancing, live music, and just overall good vibes. Every corner has even more musicians. Impromptu parades can also be seen! They also have a midnight art market that we absolutely loved. It would be such a fun night out with Pat, I think he would love it! The girls all agreed that this was our very favorite night!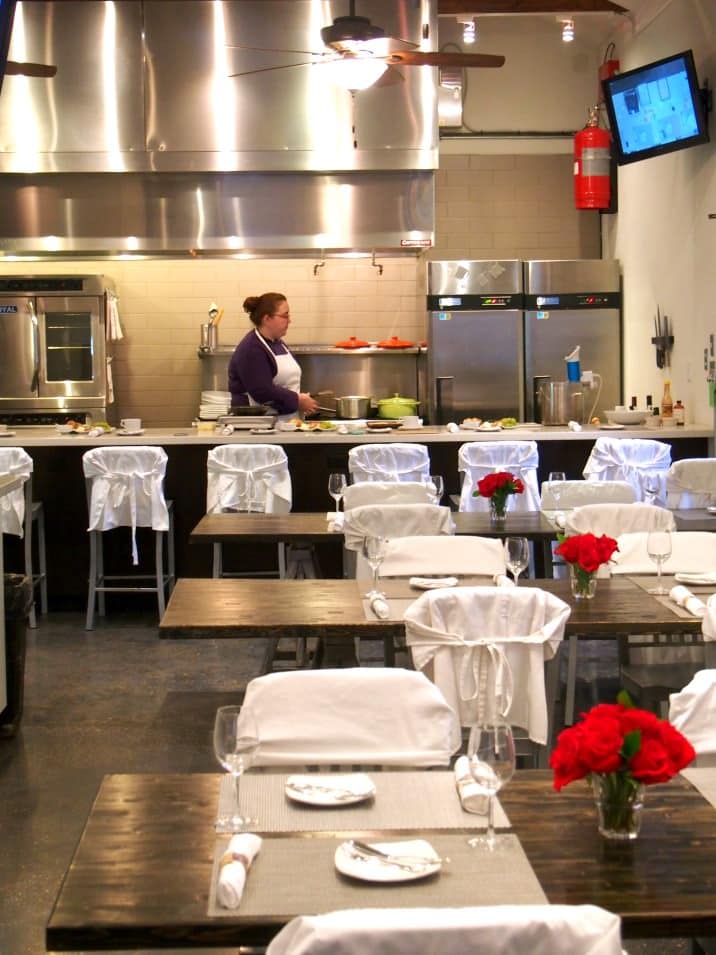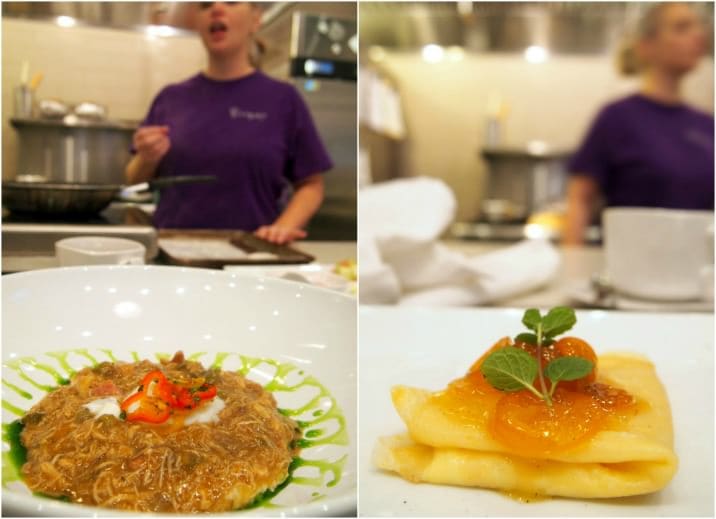 Take A Cooking Class!
We had the honor of attending a morning cooking class at Langois, and I would recommend it to anyone and everyone, and especially couples looking for a fun/romantic date! It was such a cozy atmosphere and the chefs were incredibly warm and inviting. I loved that it was VERY low pressure, even with some of us being food bloggers. It's a participate as you wish type of thing.
You can sit back and enjoy the show while sipping on wine, or you can jump in and flip the crepes yourself! The food is DIVINE and it is such a fun time. Chef Amy and Chef Tess treated us like family.
WHEN I go back, this will be one of the first fun and romantic spots in New Orleans that I visit! (I flipped my first crepe! Success!)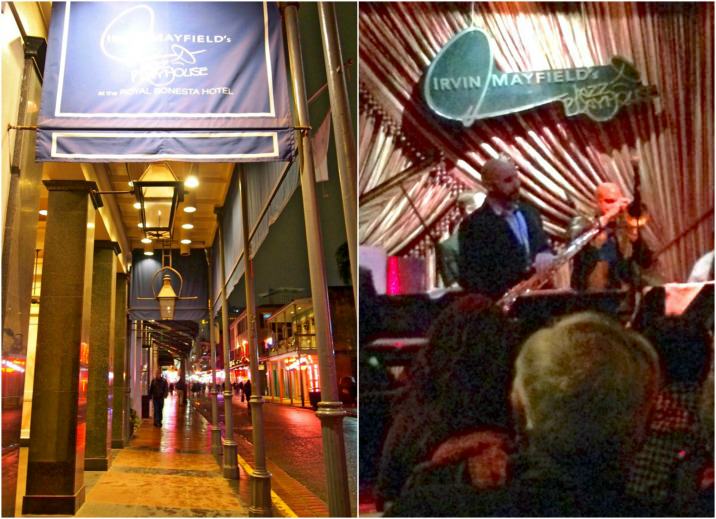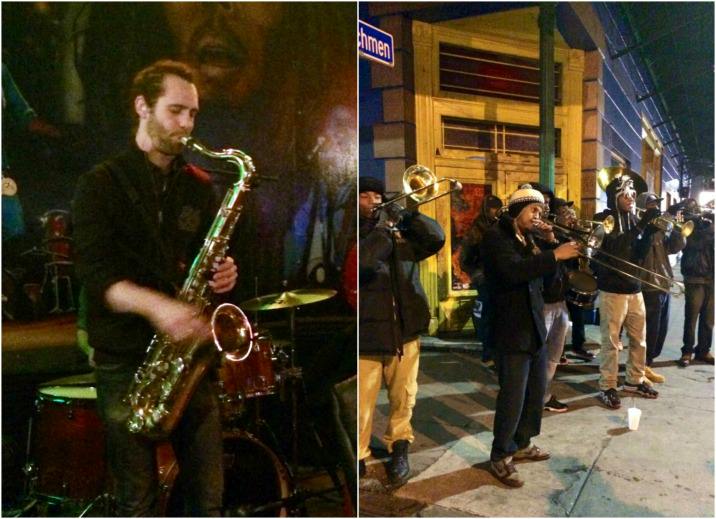 See ALL THE JAZZ That You Can!
Is there anything more romantic than great music? The heritage of music in New Orleans is second to none. It flows through every person you meet and every venue you visit. My two favorite places for jazz (that would TOTALLY be romantic in the future) were Irvin Mayfield's Jazz Playhouse on Bourbon Street and the street and club jazz on Frenchman Street. They're very different, and you should definitely experience both!
Irvin Mayfield is a pillar in the New Orleans Jazz Community. He has brought jazz back to Bourbon Street, and his club is absolutely stunning. Walking along Bourbon, you would have no idea that such an upscale and beautiful Jazz club could be tucked inside. Plush seating and the absolute best talent in the city is waiting to entertain. It was such an honor, and totally surreal, to be their guest. Elise and I looked at each other at one point and we had tears in our eyes because it was just that cool. I can't wait to take Pat back to experience it in person with him! As I said before, Frenchman Street is also a great place for Jazz. You can really feel the tempo of the city. It's on every corner. It's so exciting, and was music to my ears!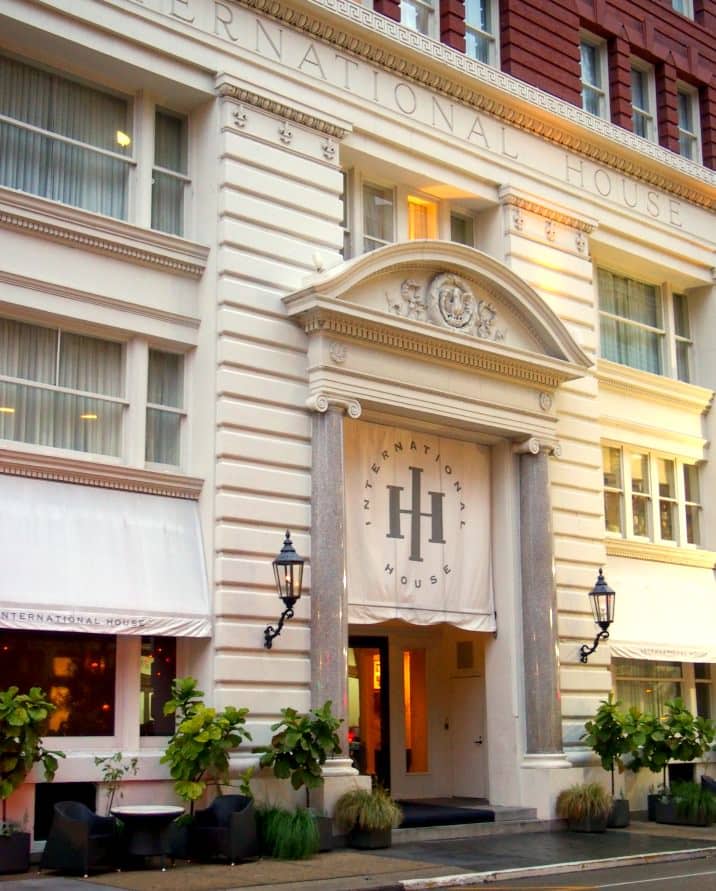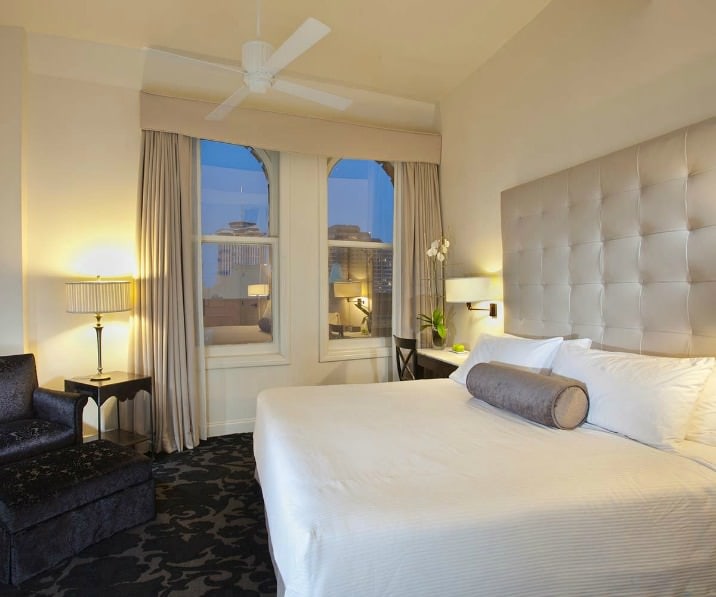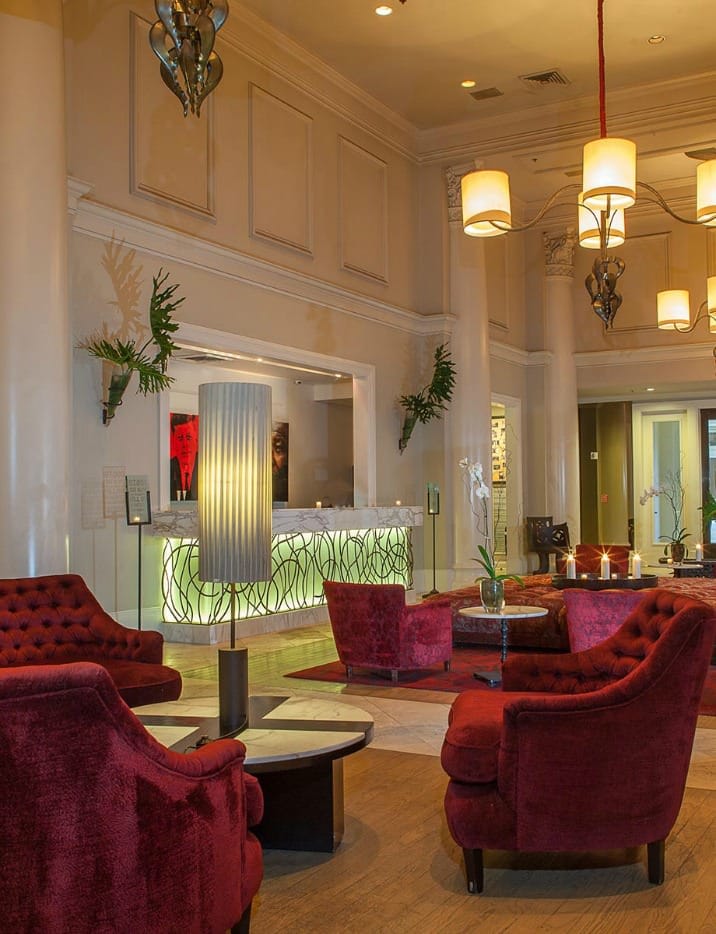 Stay Somewhere BEAUTIFUL
We were SO lucky to be able to stay at the International House during our stay in New Orleans. I traveled alone, but it will be one of the most romantic spots in New Orleans for Pat and I to visit. It's within walking distance to anything and everything, and as you can see, it's beautiful. It has such charm and character, and also an absolutely incredible cocktail bar! I hope to be lucky enough to stay there again someday soon!
Be sure to check out my other posts for this awesome trip, The Magic Moments, and THE FOOD! I had such an awesome time, many many many thanks to the New Orleans CVB for hosting us. It doesn't feel real that I got to have this experience!! Pat, I hope you read through this list and are ready to visit some romantic spots!! We will be visiting all of these places again soon!!
Happy Valentine's Day all!