No Churn Chocolate Covered Strawberry Frozen Yogurt using zero calorie sweetener is a healthier take on a decadent treat! Perfect for Valentine's Day!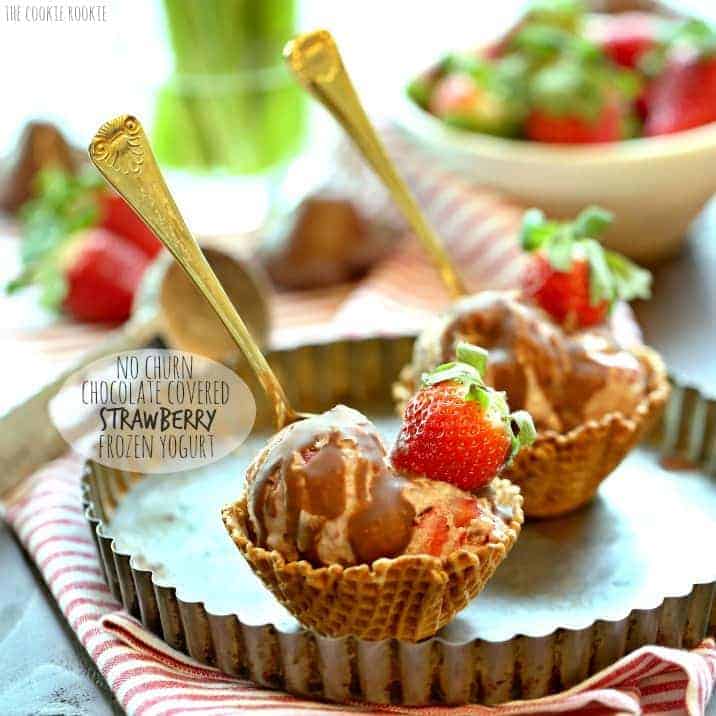 It's SO easy to over indulge over Valentine's Day. I feel like our house is completely full of pink and red cookies, cakes, and candies in anticipation! Now that I'm home full time, I have to be really careful about stuffing my face day in and day out…BUT I don't want to sacrifice flavor. I think I've found the solution with this healthy(er) Chocolate Covered Strawberry Frozen Yogurt. Still creamy, delicious, and festive, but made healthier by making small ingredient changes that make a huge difference.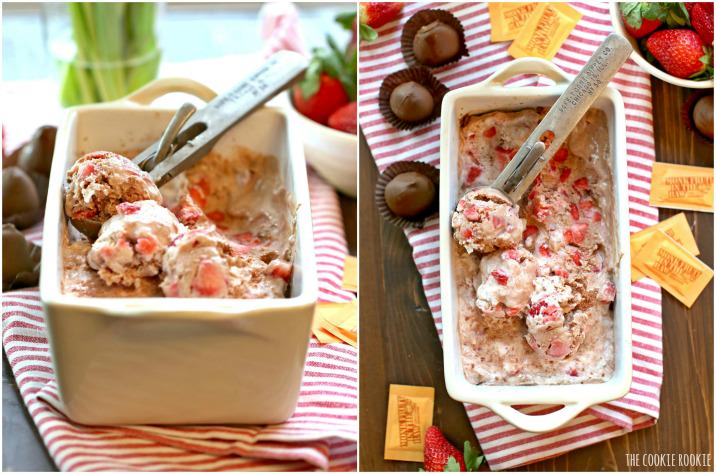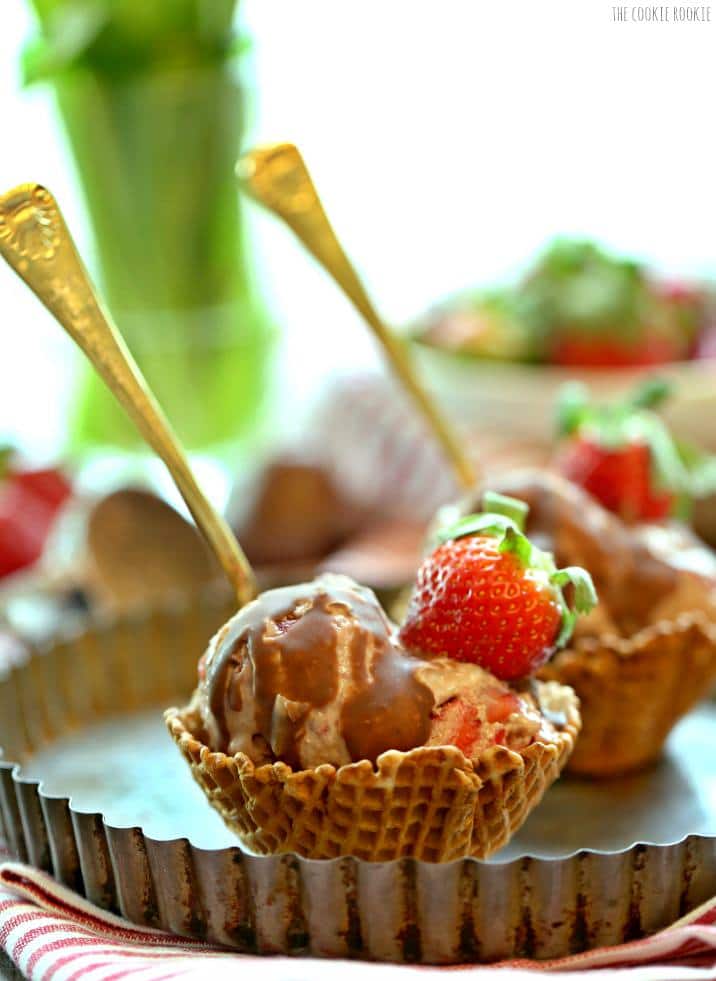 One of my most exciting brand partnerships for 2015 is with In The Raw Sweeteners. You might remember me using their Organic White Sugar in one of my favorite recipes from last year, Pumpkin Pie Skillet Brownies! I love so many things about this naturally sweet, family owned business, and I can't wait to bake (and make ice cream!) with them all year. I have wanted to work with them for a long time, and I'm just so honored to get the chance. When a box of all their amazing sweeteners showed up on my doorstep a couple weeks ago, I was in heaven. There are just so many options for how to make your sweet tooth healthier without sacrificing flavor!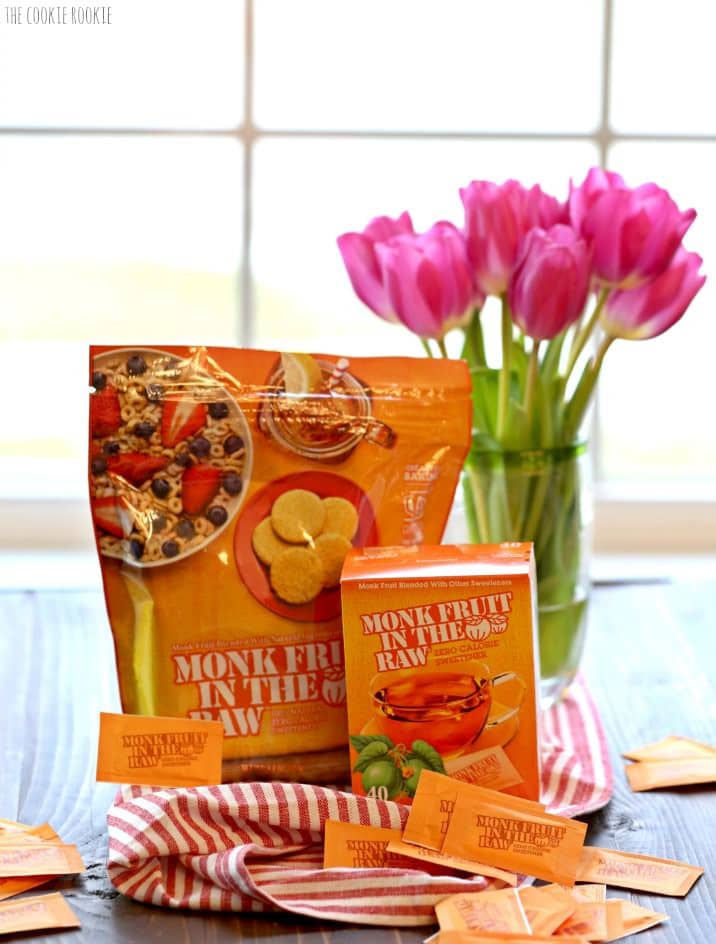 In The Raw was established in Brooklyn in 1970 and has been family owned ever since. Their line started with Sugar In The Raw; I know you've seen those cute little brown packets in your local coffee shop! They have since grown to a family of sweeteners, and have an option for literally every situation. I'm going to be using each type throughout the year in some of my very favorite recipes, and I can't wait. They have Sugar In The Raw, Agave In The Raw (bring on the cocktails!), Stevia In The Raw, Sugar In The Raw Organic White, and one of my favorites, Monk Fruit In The Raw. Like I said, something for everyone!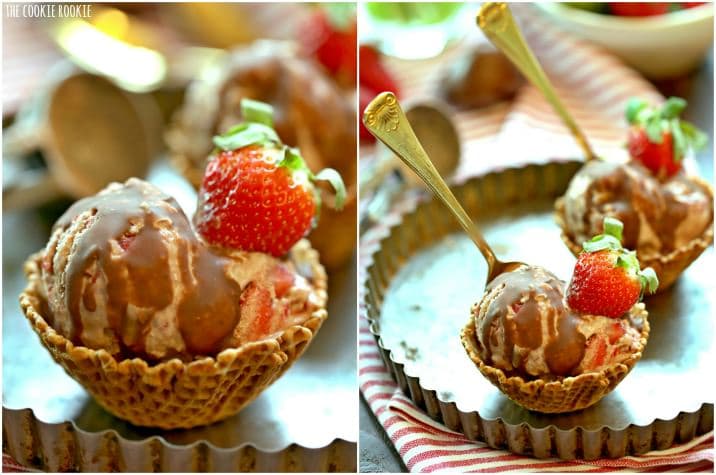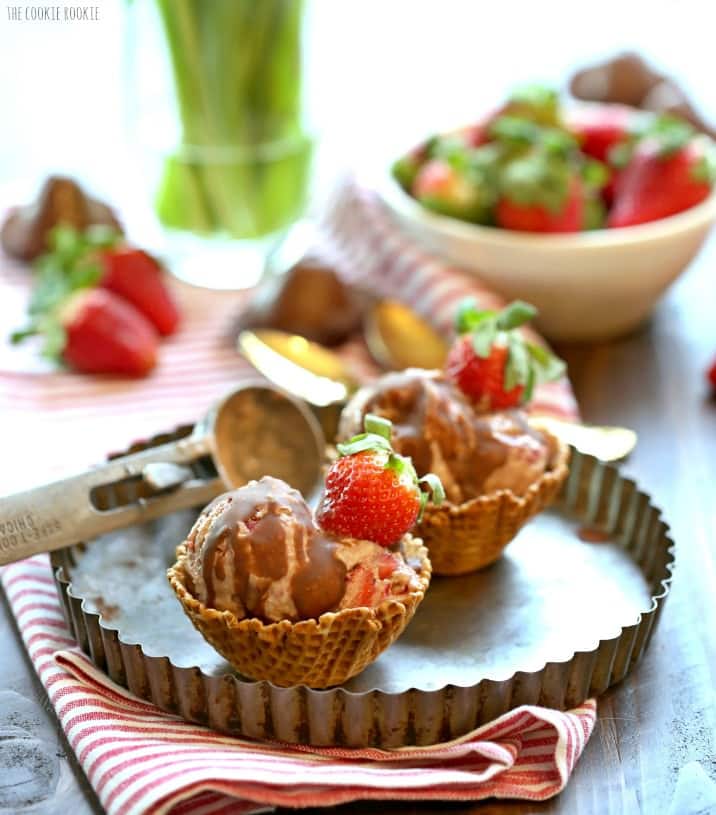 I used Monk Fruit In The Raw for this frozen yogurt, and I would have never known the difference had I not measured it out myself. Monk Fruit In The Raw is perfect for people who want to cut the sugar but don't want to sacrifice on taste (ME!). Monk Fruit sweetener is derived from Monk Fruit (sounds obvious, but I had never heard of Monk Fruit until I started blogging), a vine-ripened fruit native to Asia. It's ZERO CALORIE, sugar free sweetener that measures cup to cup with sugar. You can use it in any recipe that calls for sugar, from drinks to cooking to baking. And clearly, it's delicious in frozen yogurt!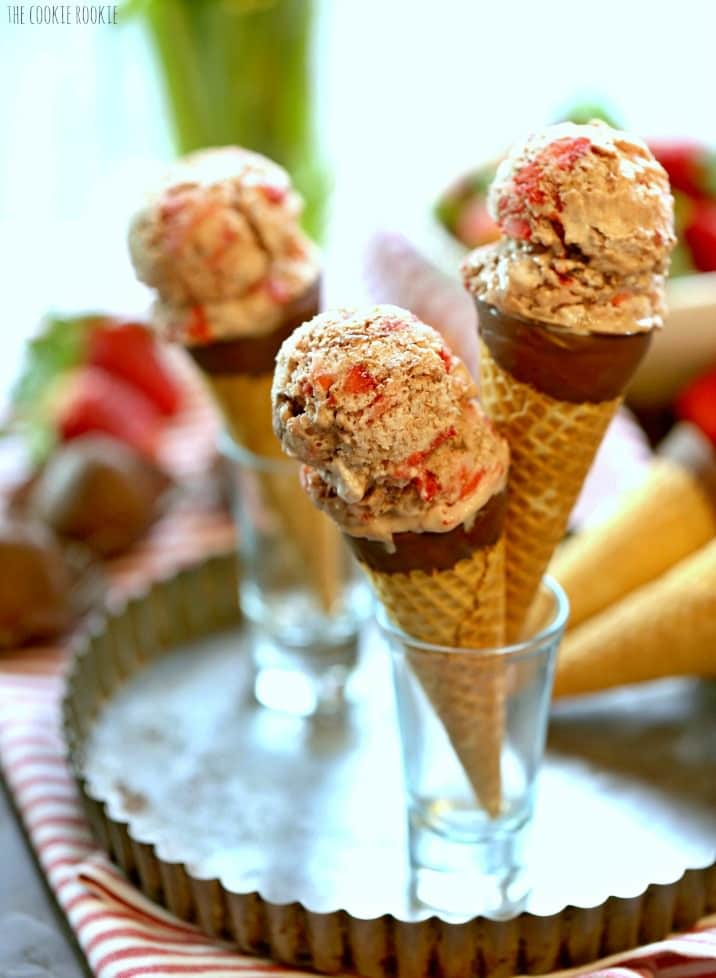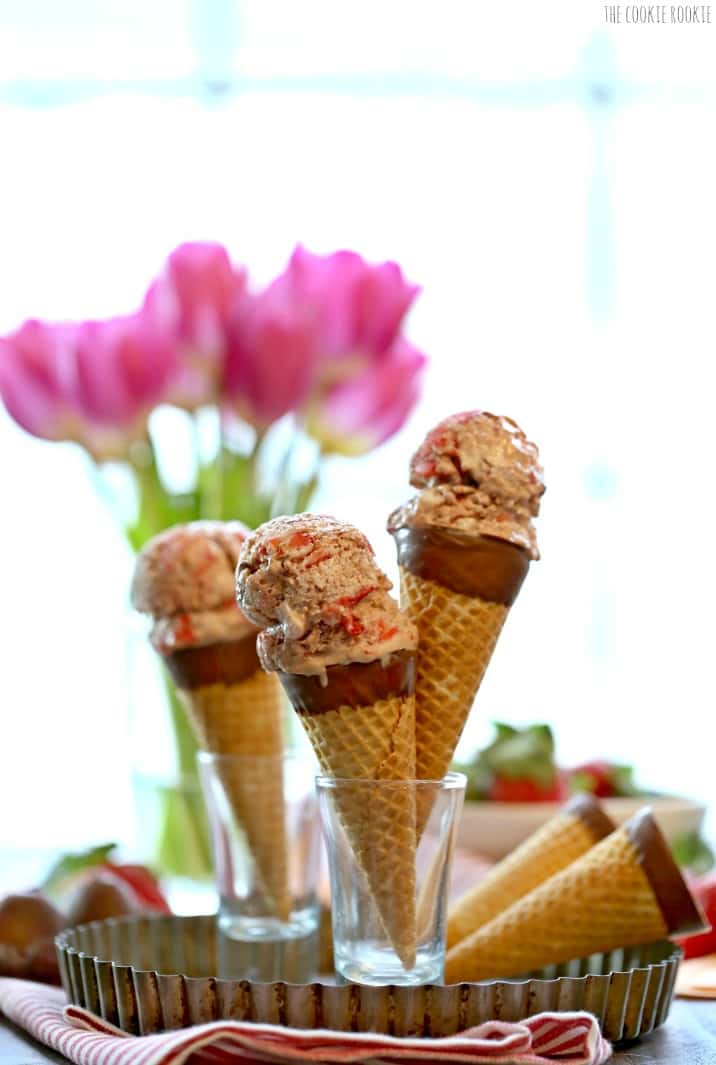 I think this No Churn Chocolate Covered Strawberry Frozen Yogurt is perfect for Valentine's Day!
What's better than serving your loved one some delicious, festive, decadent frozen yogurt that actually isn't indulgent at all. You can feel good about eating two scoops instead of just one. And dipping your cone in chocolate. I had to!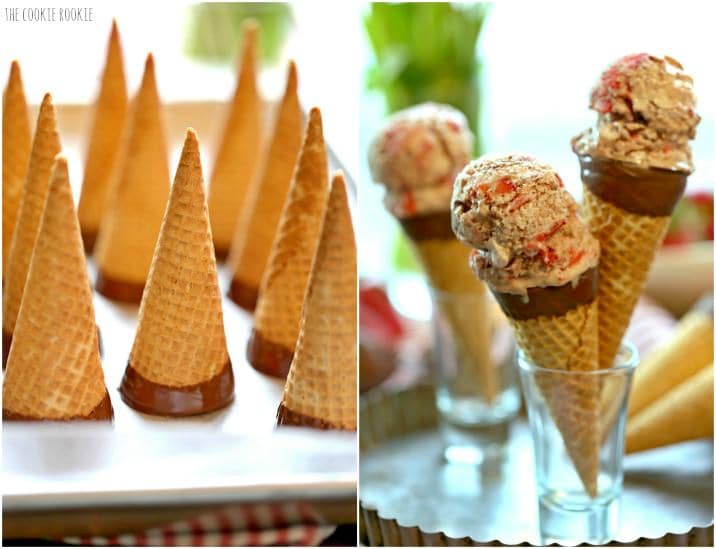 Try these other Skinny Valentine's Desserts for a guilt-free treat!
I'm in a working relationship with In The Raw Sweeteners. I'm so honored to showcase their products. All opinions are 100% my own. As always, thank you so much for supporting the brands that help support The Cookie Rookie!