ONE PAN MONGOLIAN BEEF with broccoli, snow peas, and rice, all in ONE SKILLET! You don't need to leave your house to have amazing Chinese food.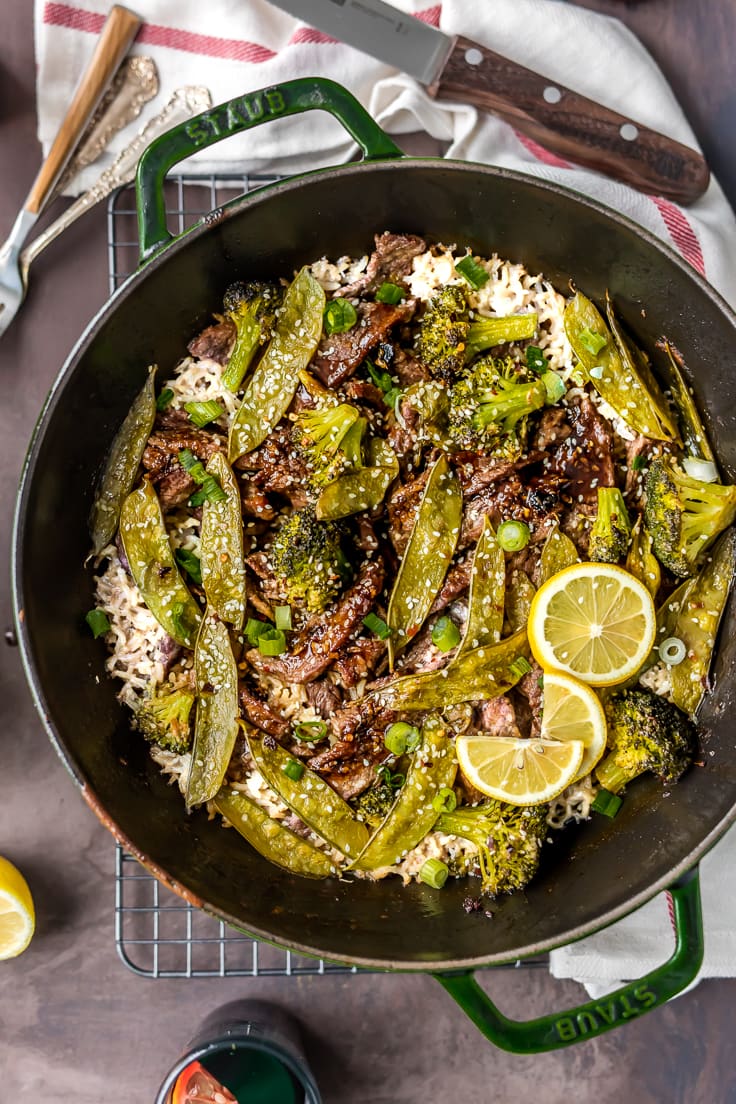 SO excited for today's recipe, ONE PAN MONGOLIAN BEEF!! As in one pan for all the beef, rice, and veggies. ONLY ONE PAN!! I have been so excited to attempt this for weeks and finally found the time. Roaring success folks! If you remember, I posted my One Pan Cheesy BBQ Ranch Chicken Skillet last week, and let's just say I'm hooked. I want to make all my meals and only have one pan to clean. Now that's living!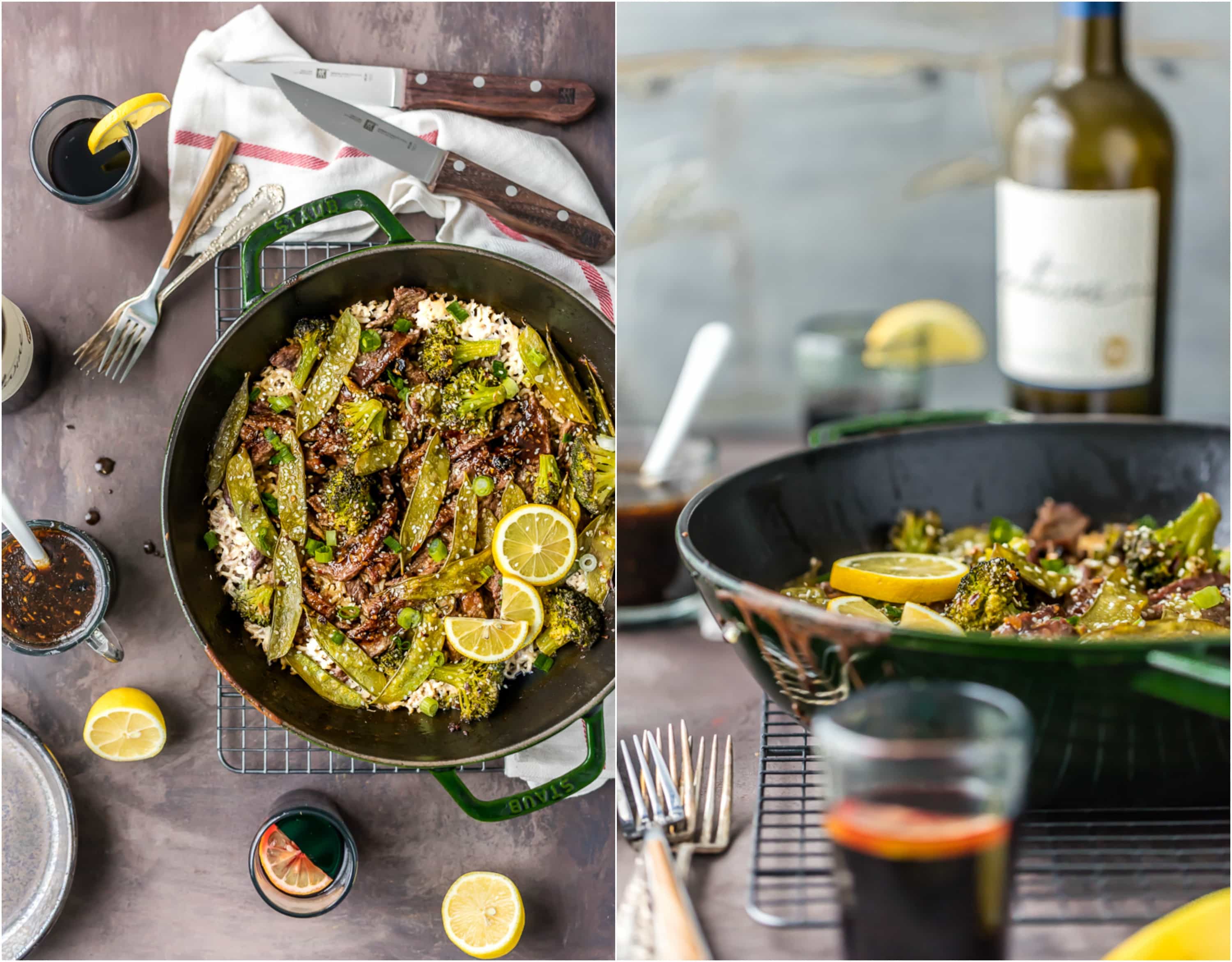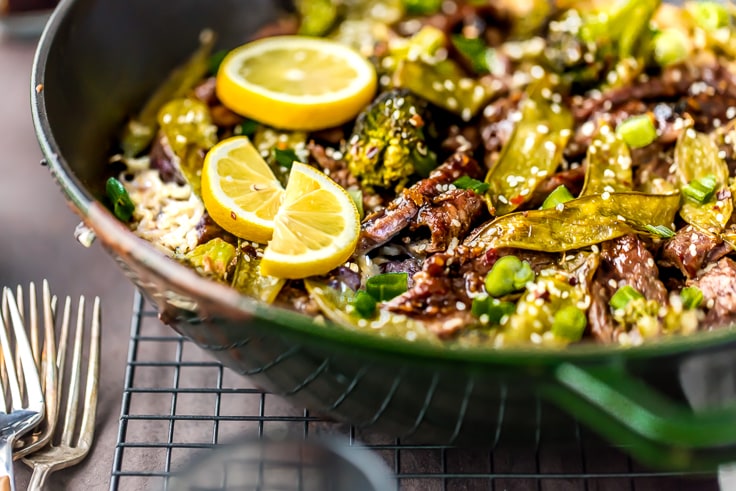 One of my favorite meals at PF Changs in the Mongolian Beef. So flavorful, saucy, and delish. I tried to make the sauce the same (THE SAUCE IS SO GOOD), but added some snow peas and broccoli to add some color and texture.
And veggies make this One Pan Mongolian Beef healthy…right??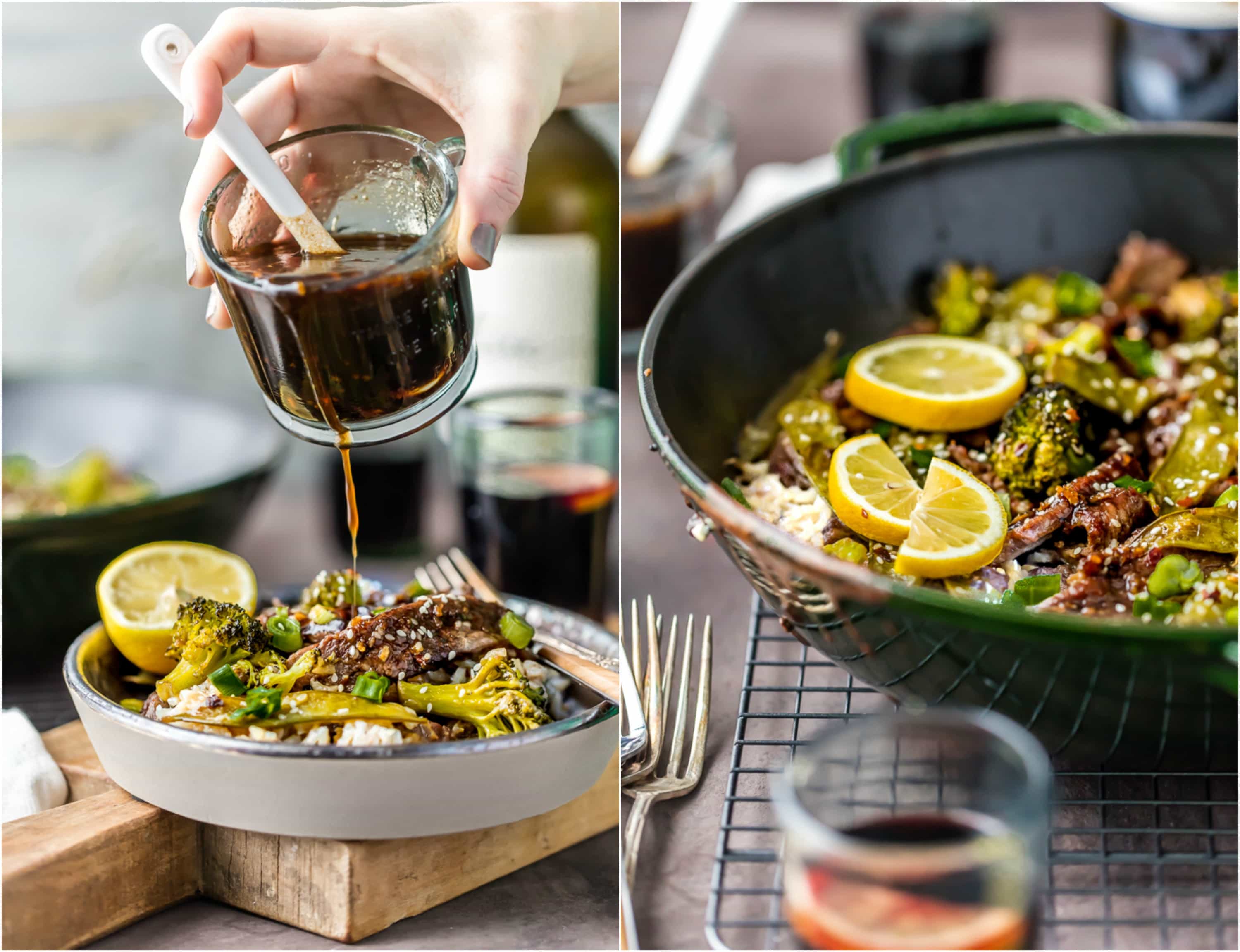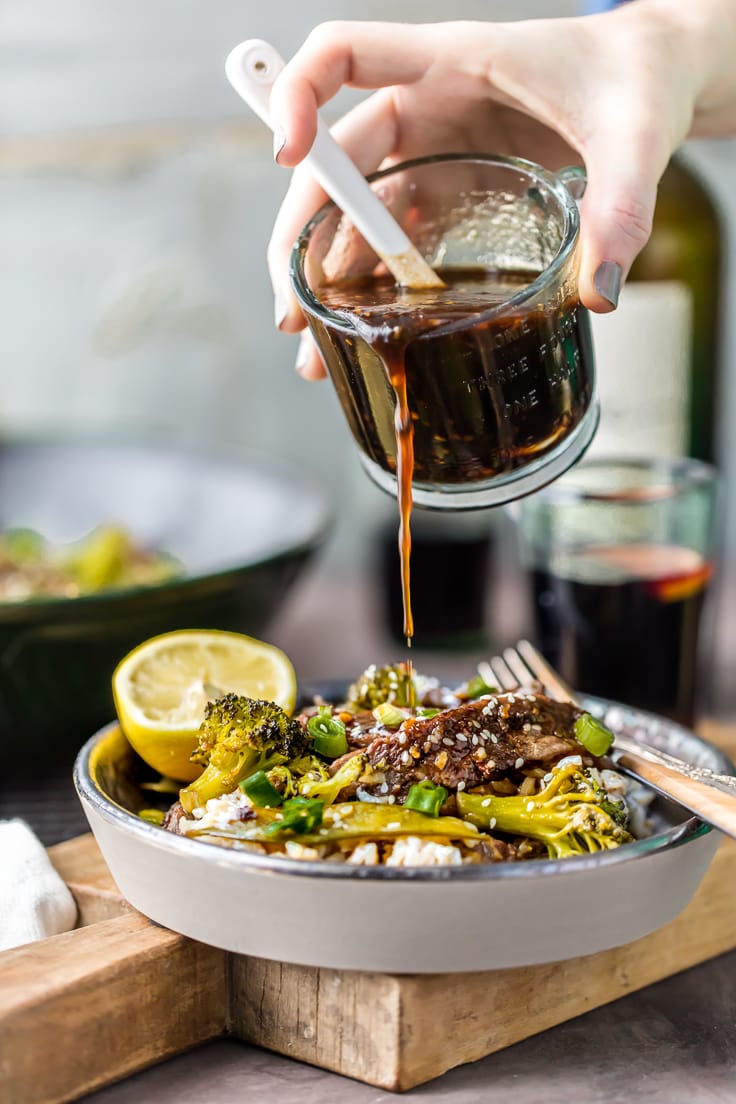 With this being all in one pan and all baking together, I didn't make it too saucy within the pan. But be sure you reserve some extra sauce for serving. You won't regret it. This sauce is sent straight form the heavens!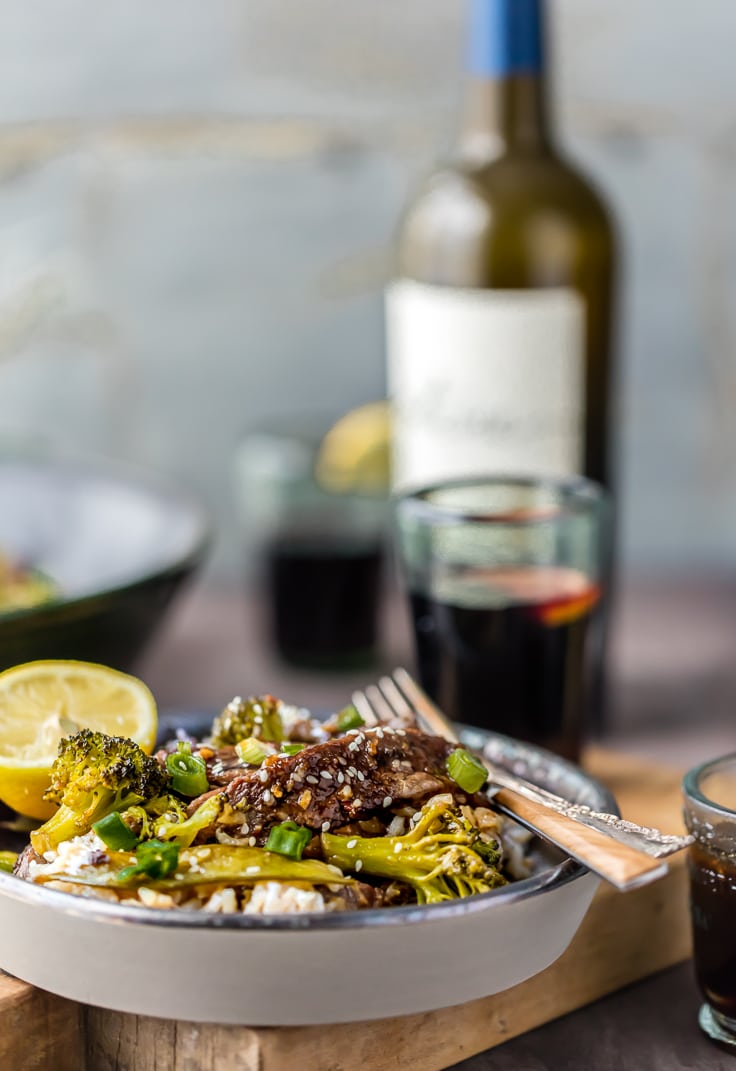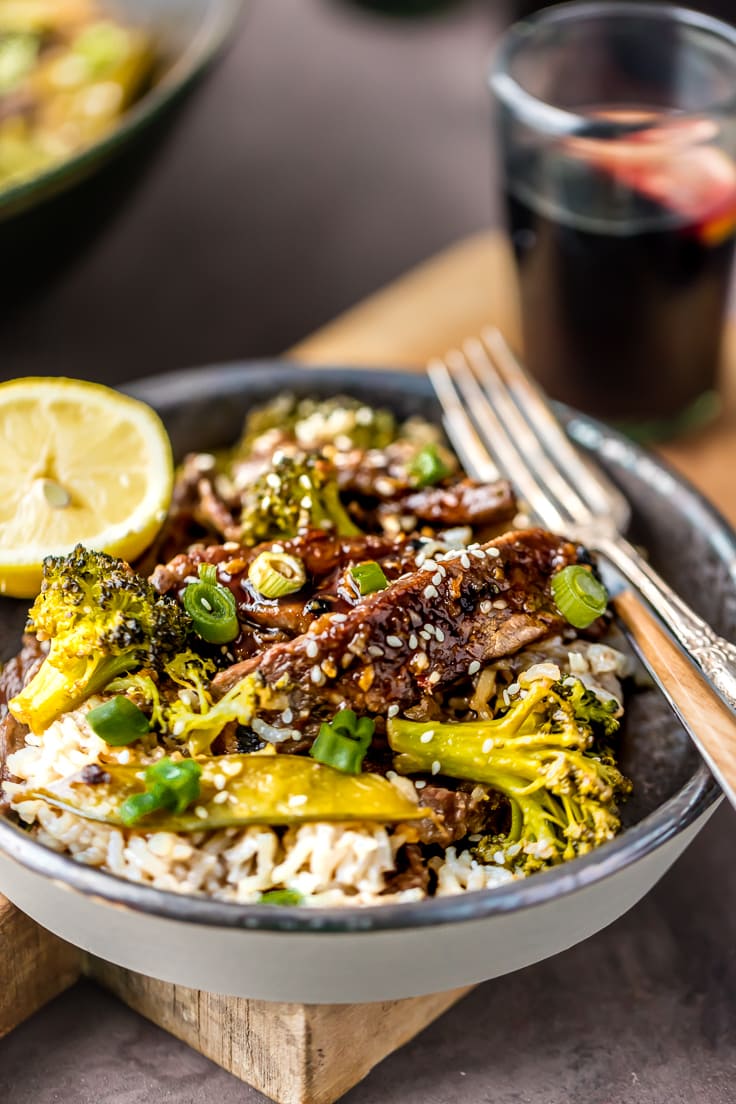 Expect many more one pan meals from me in the future. I think I've found my foodie calling!!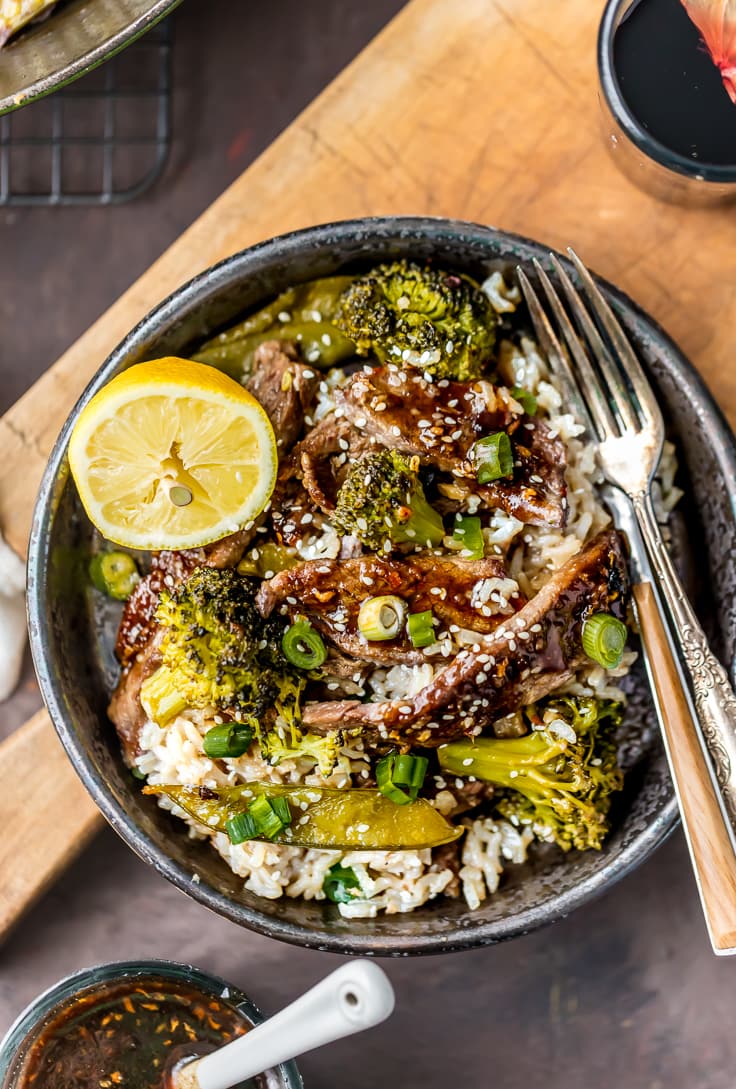 Enjoy this One Pan Mongolian Beef recipe!
Try these other Asian-Inspired dishes:
Here are a few one pan meals from my friends!
One Pan Healthy Chicken and Veggies, from Chelsea's Messy Apron.
One Pan Herbed Chicken and Veggies, from Oh Sweet Basil.
One Pan Enchilada Pasta, from Taste and Tell.