Dark Chocolate and Orange are a match made in Heaven! This Orange Chocolate Fondue is creamy, rich and perfect for dipping.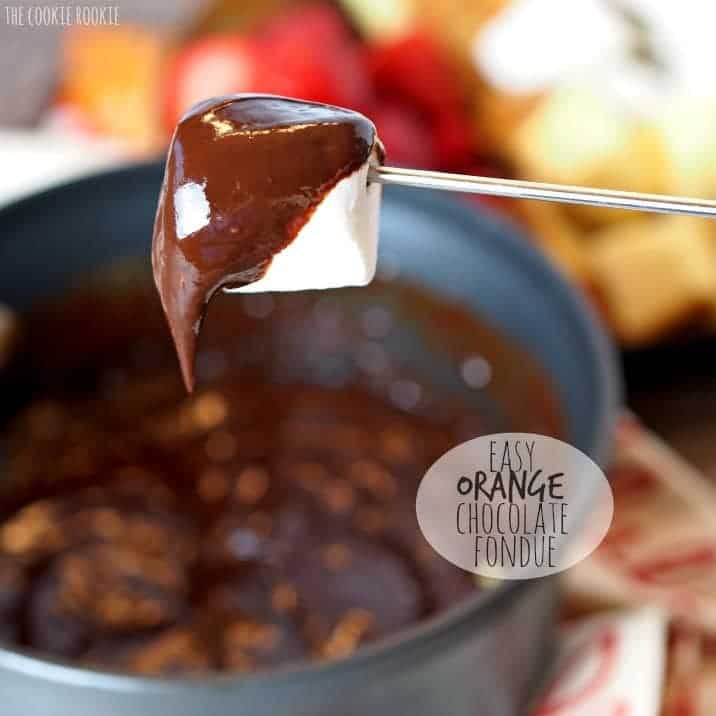 Orange Chocolate Fondue
Orange Chocolate Fondue is the perfect sweet treat for your next get together! If you're not sure about a fruity flavor with chocolate, you must try this recipe! The fragrant orange blends so well with rich, dark chocolate. And the dipping possibilities are endless!
When Pat and I were dating, one of our favorite restaurants for date night was The Melting Pot. I could have all the cheese and chocolate my heart desired. These days, life is busy and dates are less frequent. So I just make fondue at home. It's cheaper and I can eat as much as I want without being judged! Win Win!!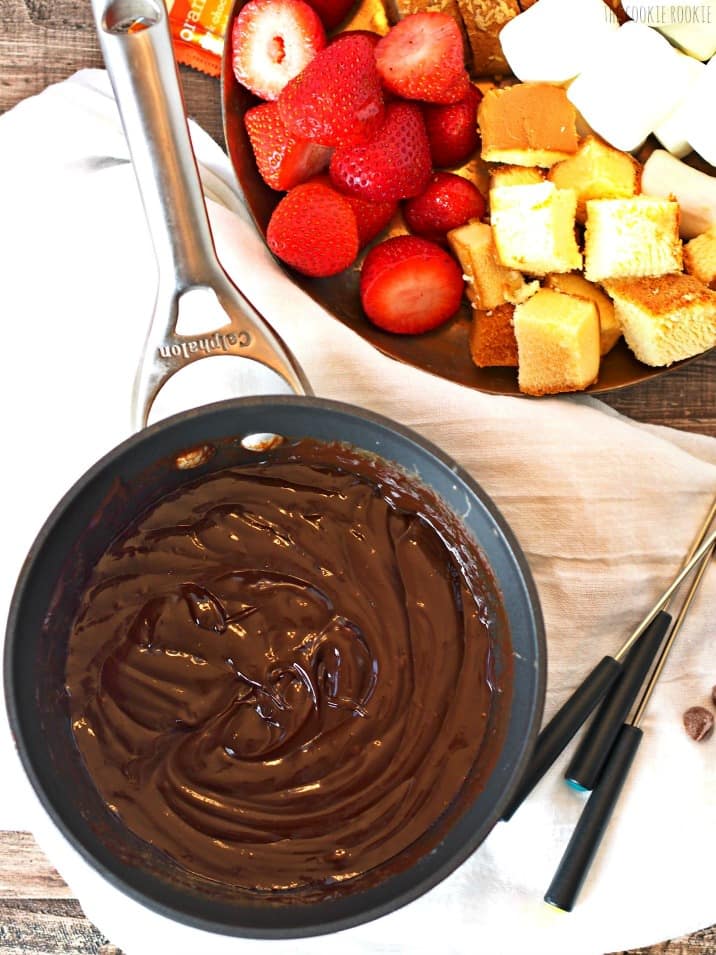 All The Chocolate Recipes
Next to cheese, chocolate is my favorite food group! I have experimented with dozens of delicious recipes over the years. Try a few of these and pick your faves!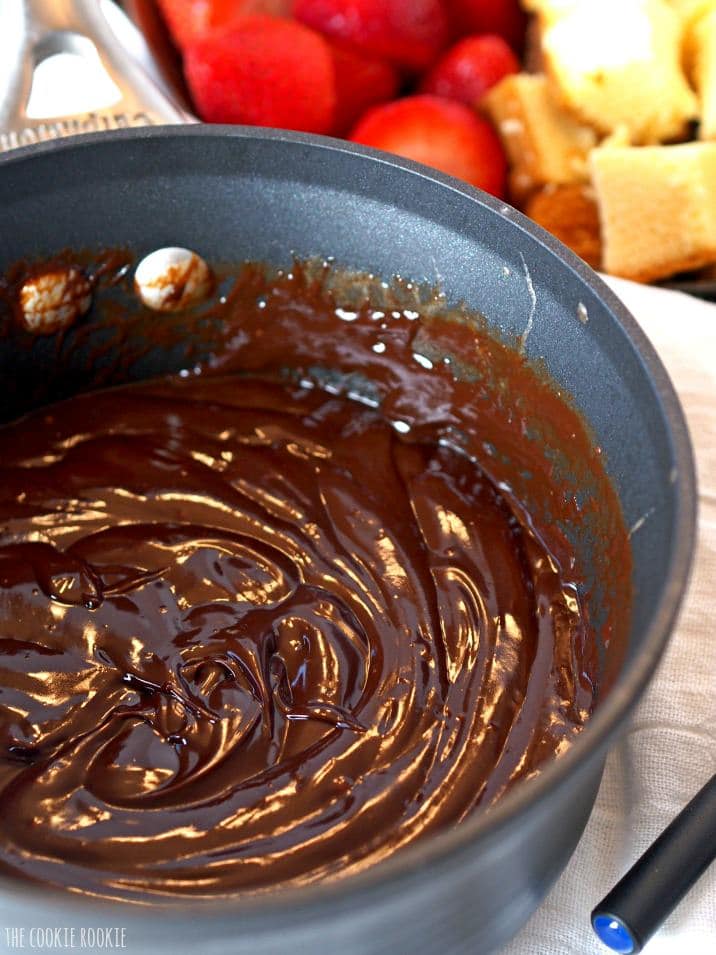 I love using Orange Dark Chocolate for this fondue, but you can make it with all bittersweet chocolate if that's easier. It will still have the orange taste because of the Grand Marnier in this recipe. Delish!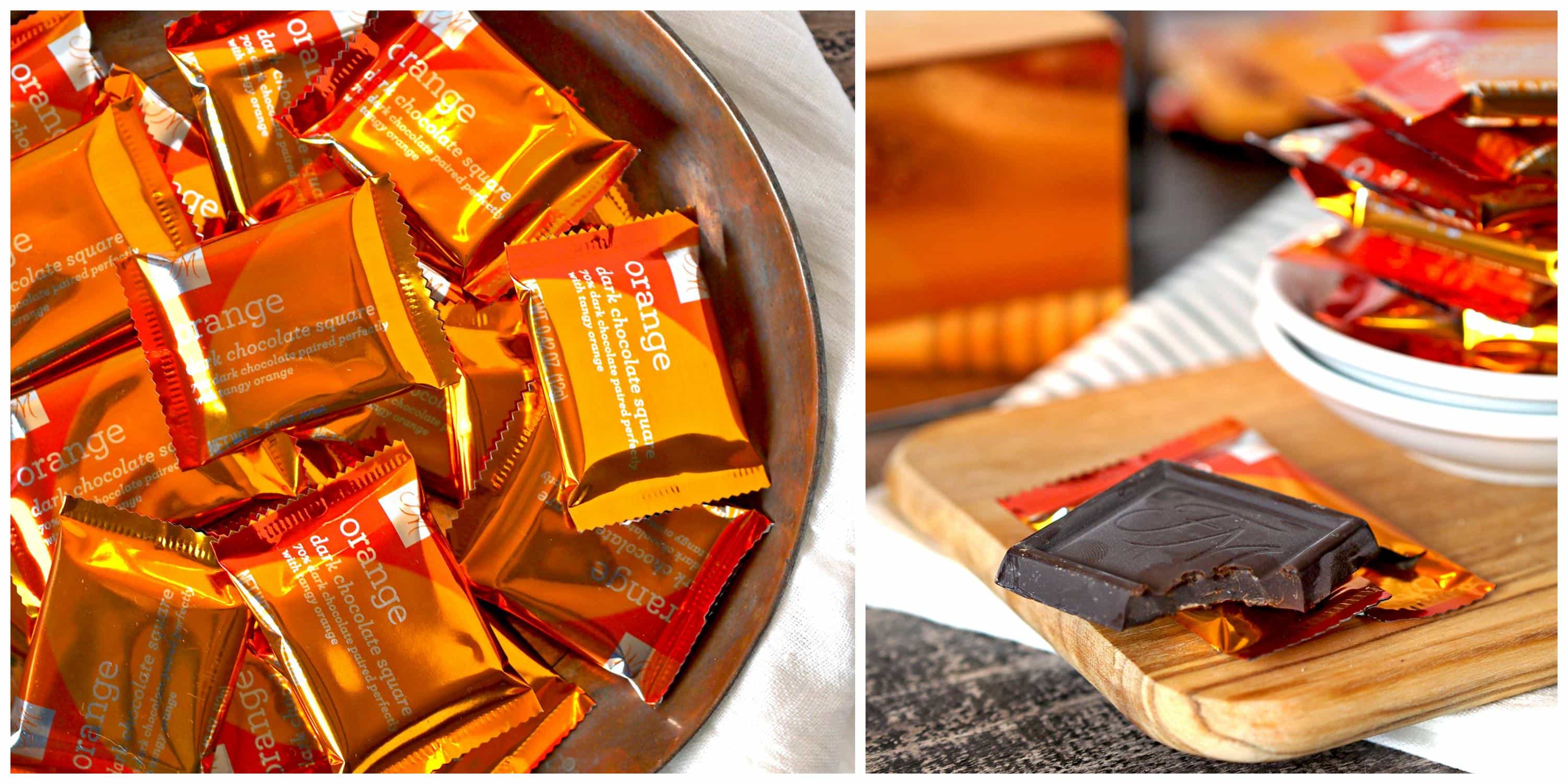 What to Dip in Orange Chocolate Fondue
With the delicate orange flavor in the background, you can dip so many fun foods in this dark sea of chocolate. Some of my favorites include:
marshmallows
biscotti
strawberries
pineapple
oranges
pound cake
cheesecake bites
brownies
pretzels
bananas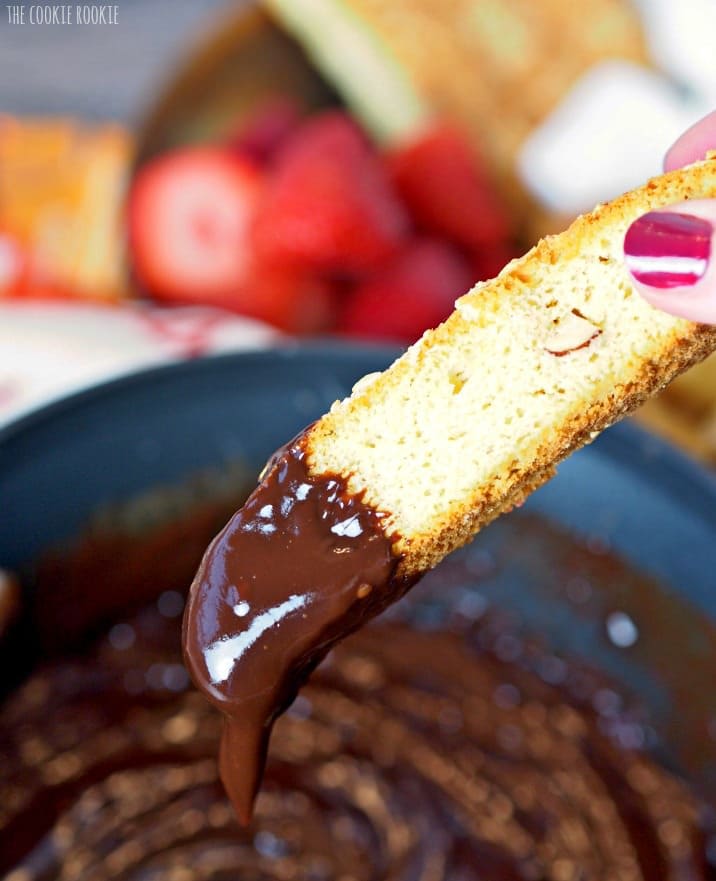 Check out the recipe card below for details on how to make an easy Orange Chocolate Fondue. Enjoy!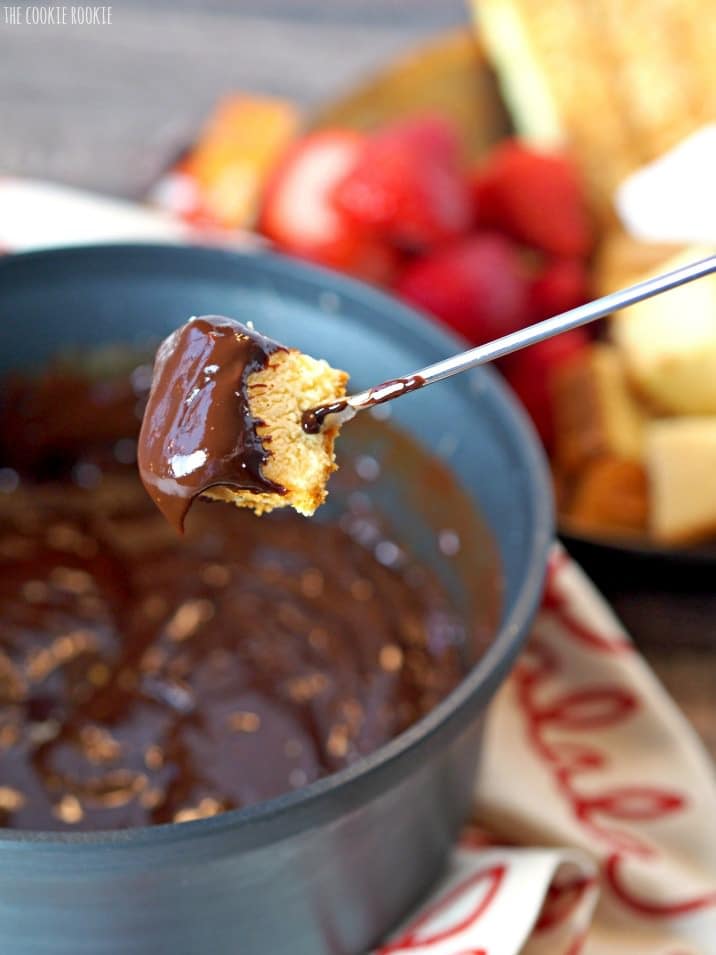 More Delicious Fondue Recipes
Whether for an appetizer or dessert, fondue is always a good idea. Here are a few of my favorites: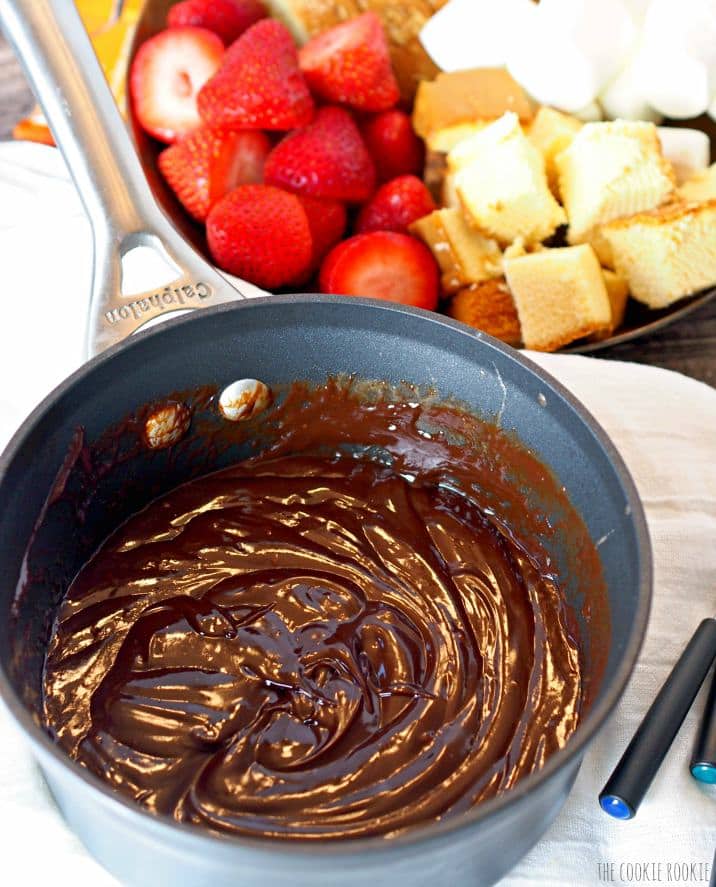 This rich and easy fondue recipe is such a hit! You will find yourself making it often for the people you love most. Happy dipping!
How to Make Orange Chocolate Fondue