This orange juice is a really simple and really delicious addition to any breakfast! Made with just 4 simple ingredients, this blended frozen orange juice has the slightest hint of vanilla for a great variation. Quick and easy to make.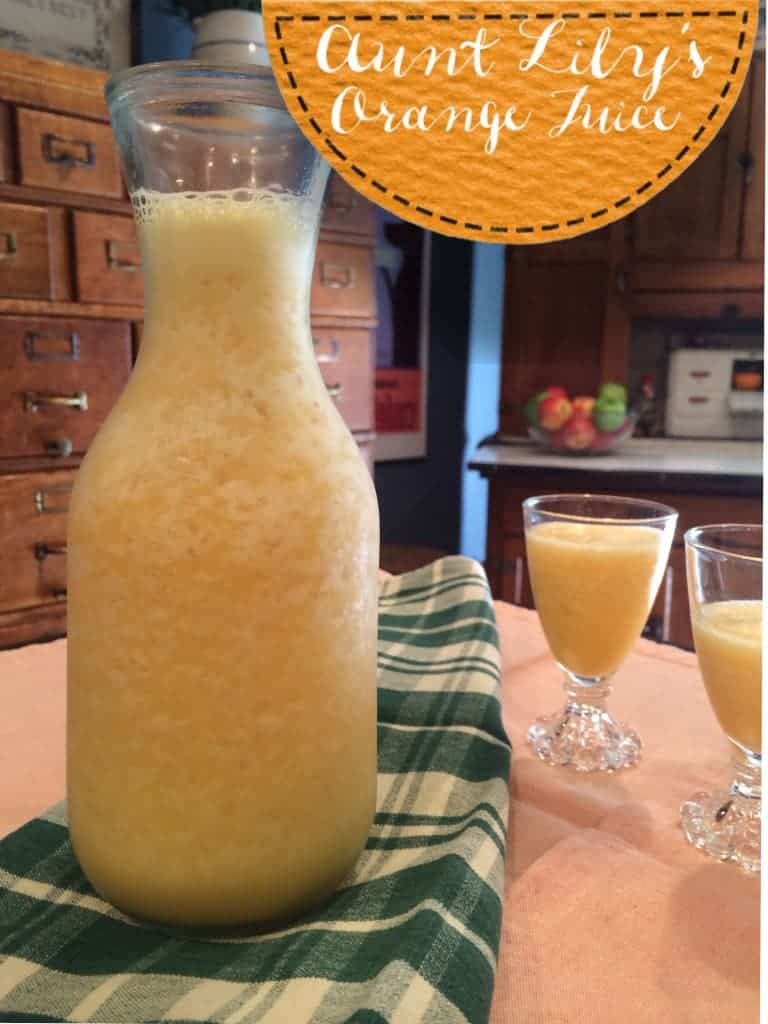 My dad's aunt lily used to make this, and I remember it well. These are the kinds of recipes that make you feel at home!
The beauty of something like this is it's simplicity. vanilla infused frozen orange juice doesn't sound too crazy, and it isn't. its very simple and its surprisingly good!
It's the perfect accompaniment to Skillet Breakfast Casserole, One Pan BLT Skillet Frittata or my Breakfast Muffins.
How To Make Blended Orange Juice
Simply blend all of the ingredients together and serve frozen. So easy!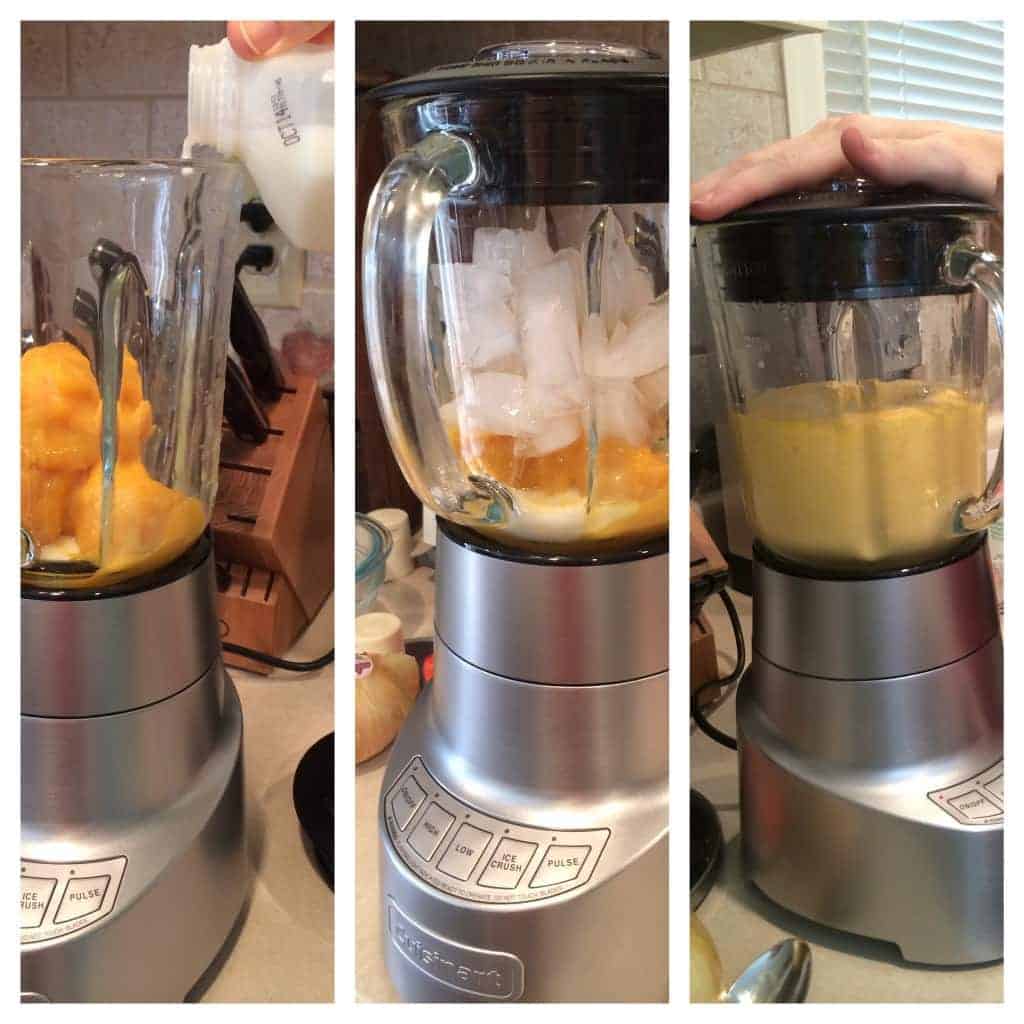 Ingredients in Blended Frozen Orange Juice
Frozen orange juice concentrate: Use your favorite brand.
Water and ice: Used to dilute the juice. Ice is used so that it is served frozen.
Vanilla extract: Adds a wonderful flavor – don't skip it!
Milk: Just a splash of milk helps to balance out the acidity of the orange juice.
Can you make this ahead of time?
This drink is best served straight away while it is still frozen, but you can use it within 24 hours. If you are not planning to drink it right away, be sure to cover the juice with plastic wrap and keep it in the fridge.
An easy breakfast drink
We love serving this as part of a family breakfast or brunch. It takes minutes to make a big batch and the added vanilla really elevates it. It makes a great non alcoholic substitute for a brunch mimosa and is a great addition to a baby shower.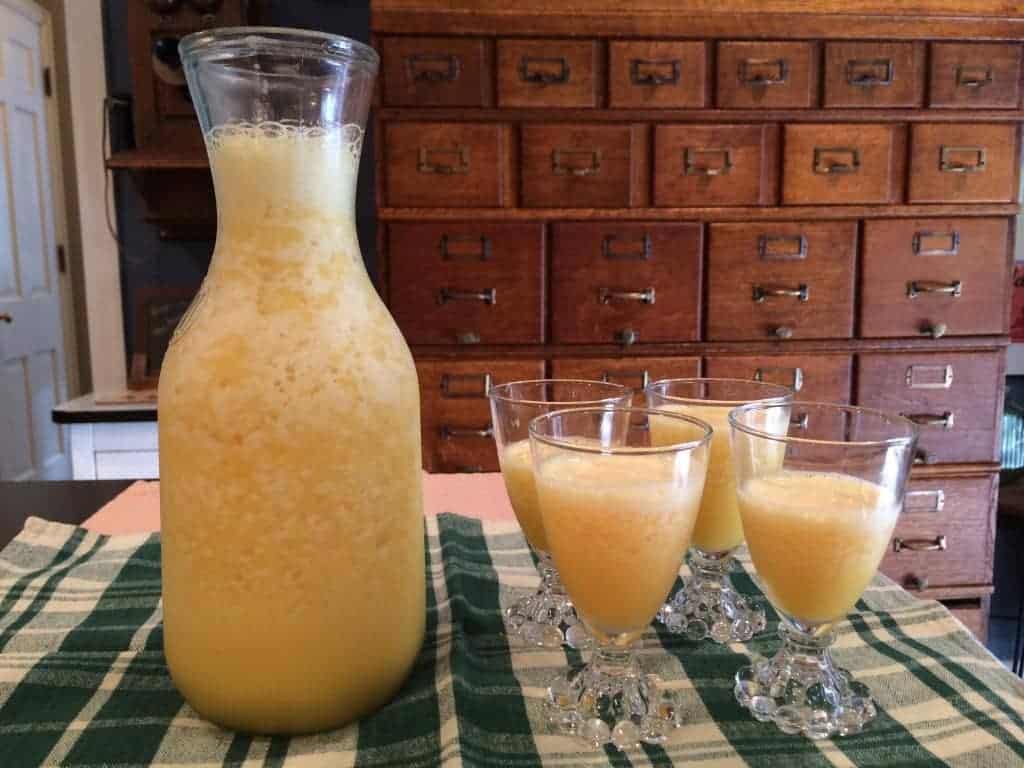 More Drink Recipes