If you're looking for a fun and SUPER EASY treat to take to Fourth of July parties, LOOK NO FURTHER! These Patriotic Popcorn Pops are fun for both kids and adults, easy, and will make you look like the craft queen!! (or king). You need these!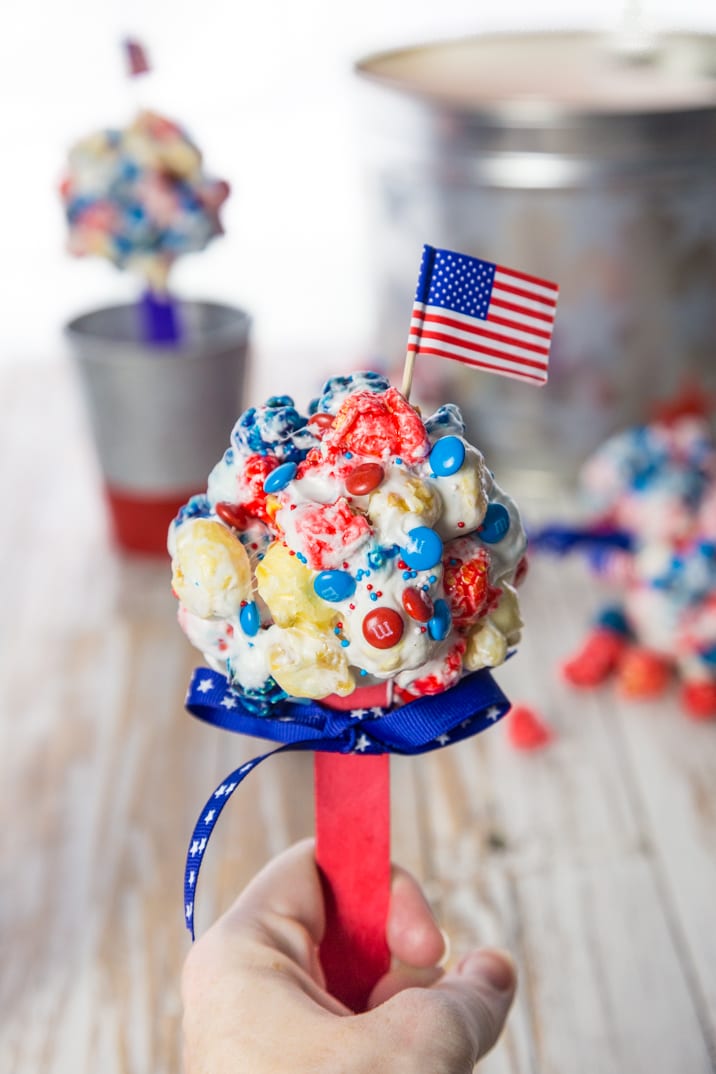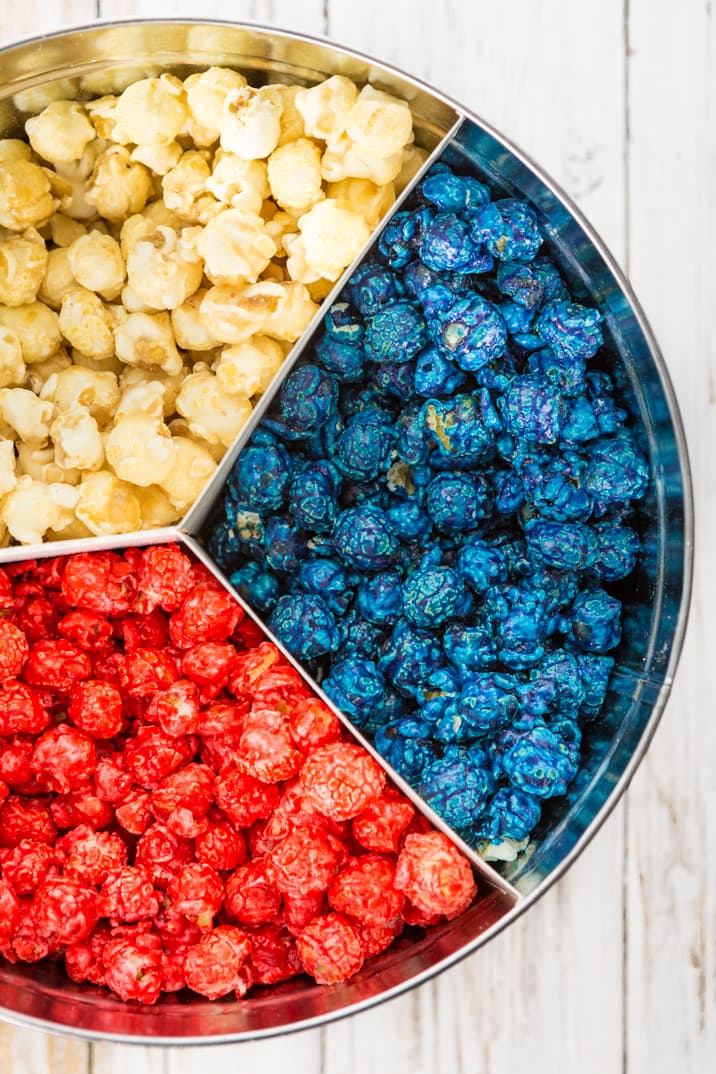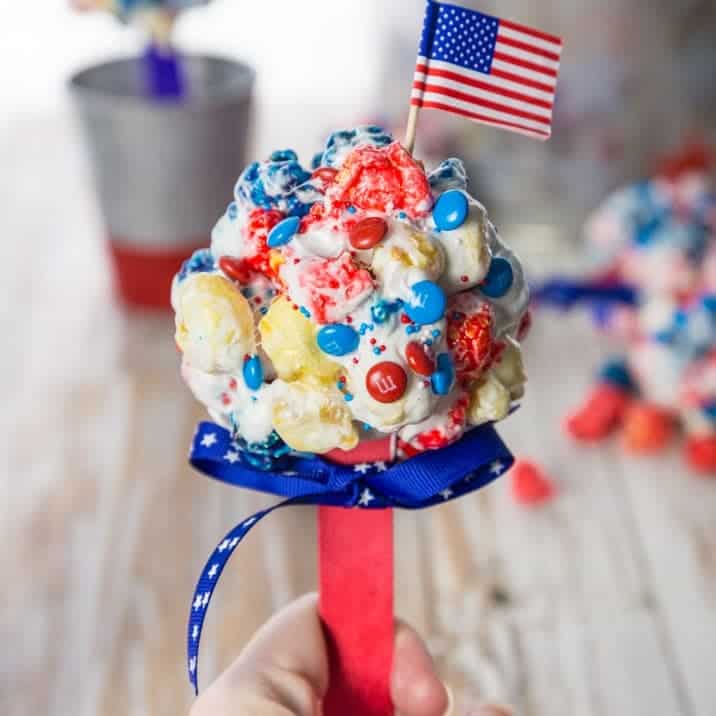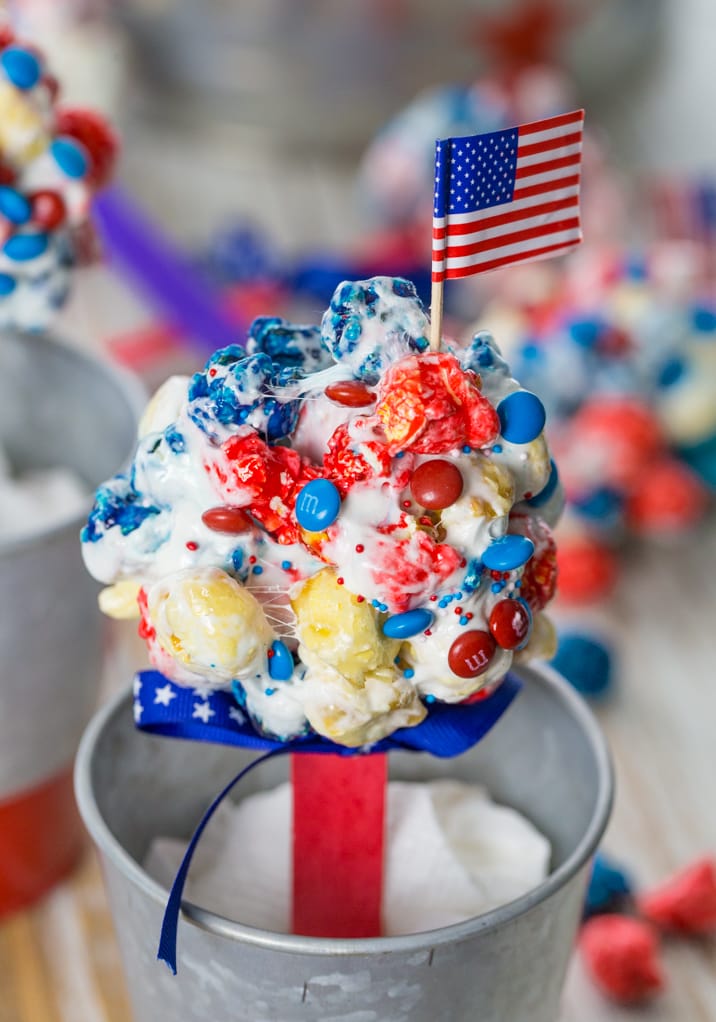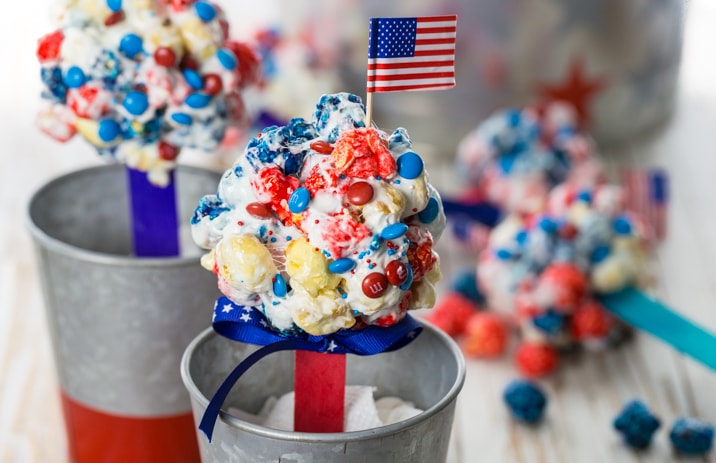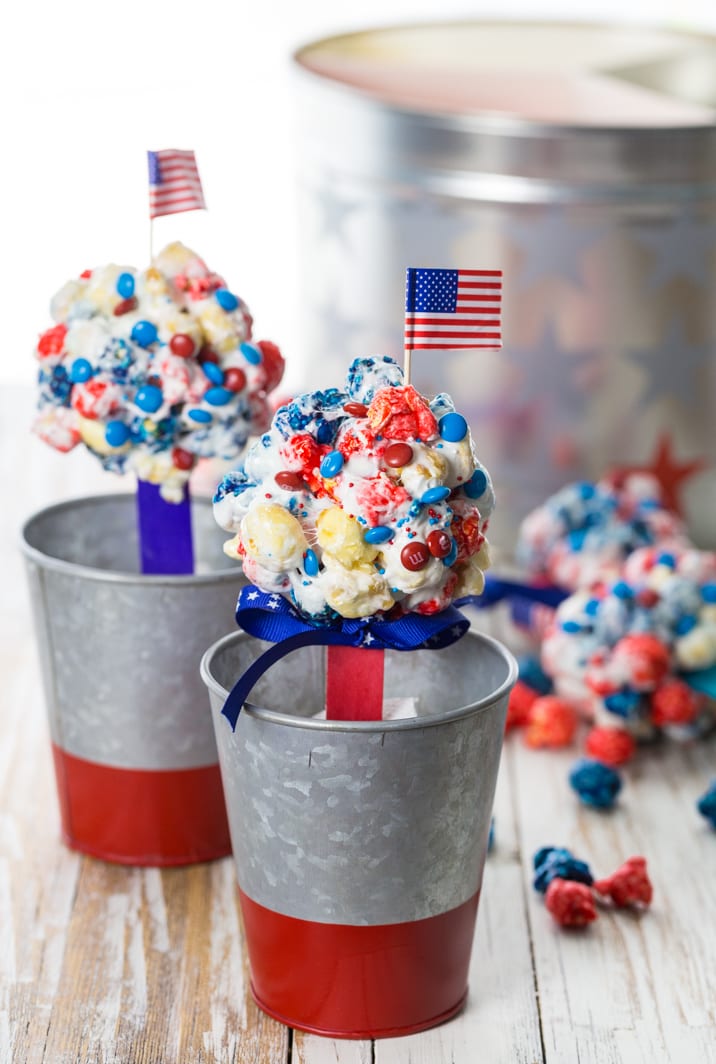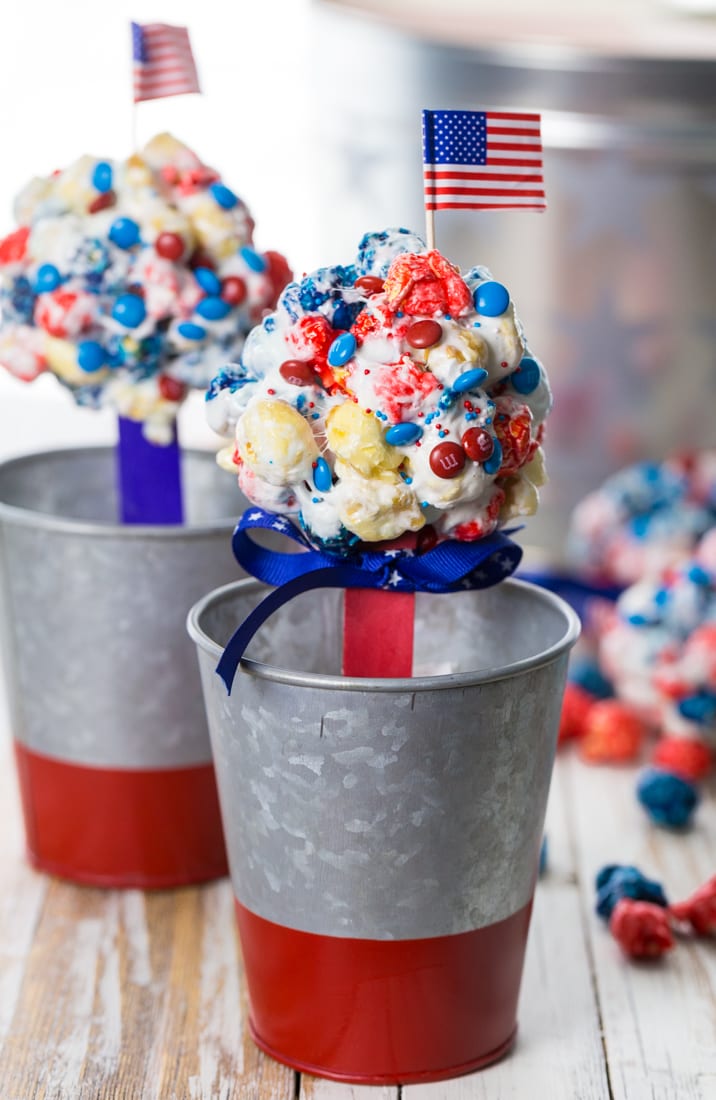 I used Red White and Blue Popcorn from The Popcorn Factory (which we LOVE), but you can use regular popcorn as well. You can load on the mini m&ms and colored sprinkles to make it look just as festive! I bought colored lollypop sticks and holiday ribbons from Hobby Lobby to make them even cuter. Be sure to get heavy duty sticks…these guys are kinda heavy!
Happy Fourth of July! Enjoy the Patriotic Popcorn Pops!