Today I found the absolute perfect sweet treat. The easiest, quickest, and tastiest sweet treat!! You have to try these…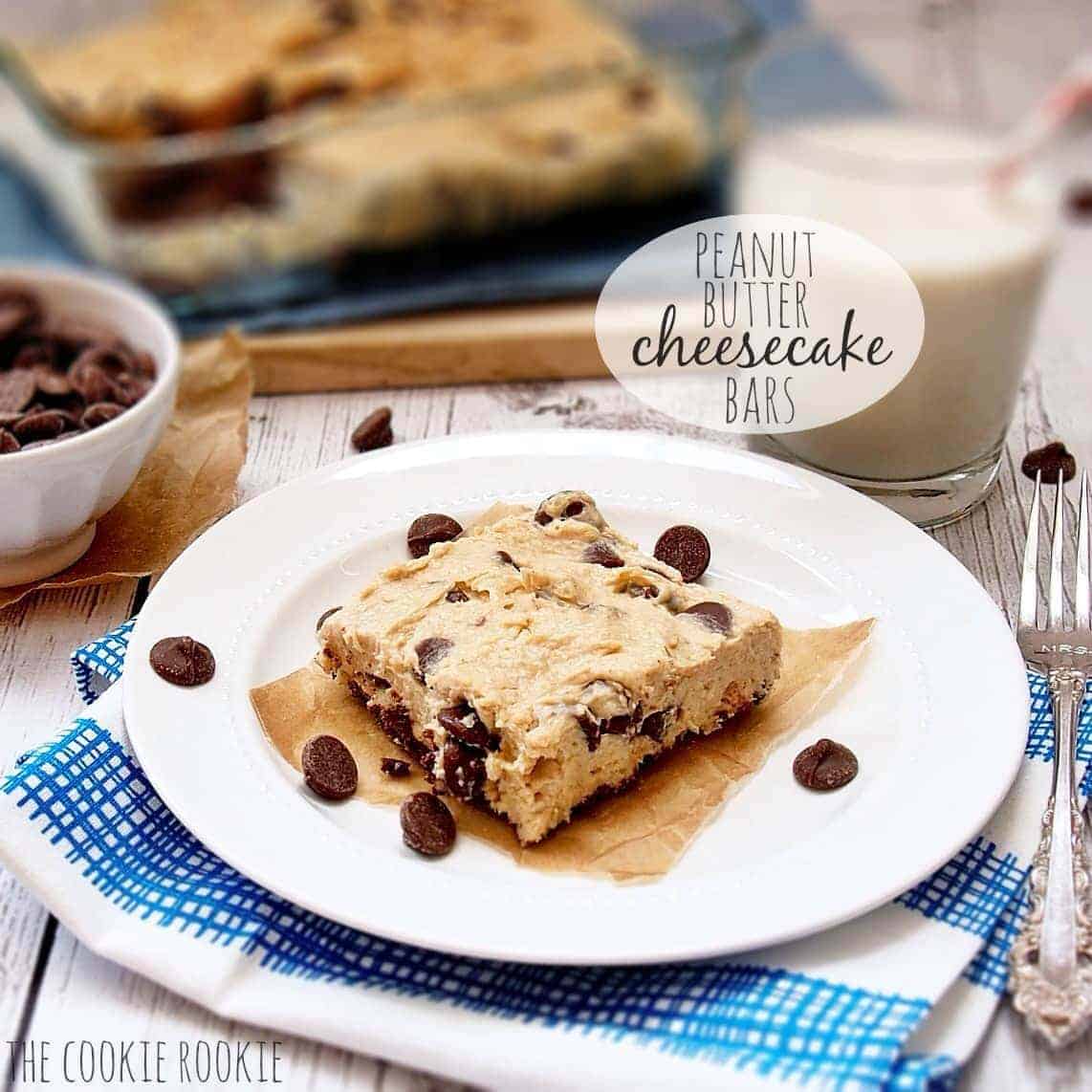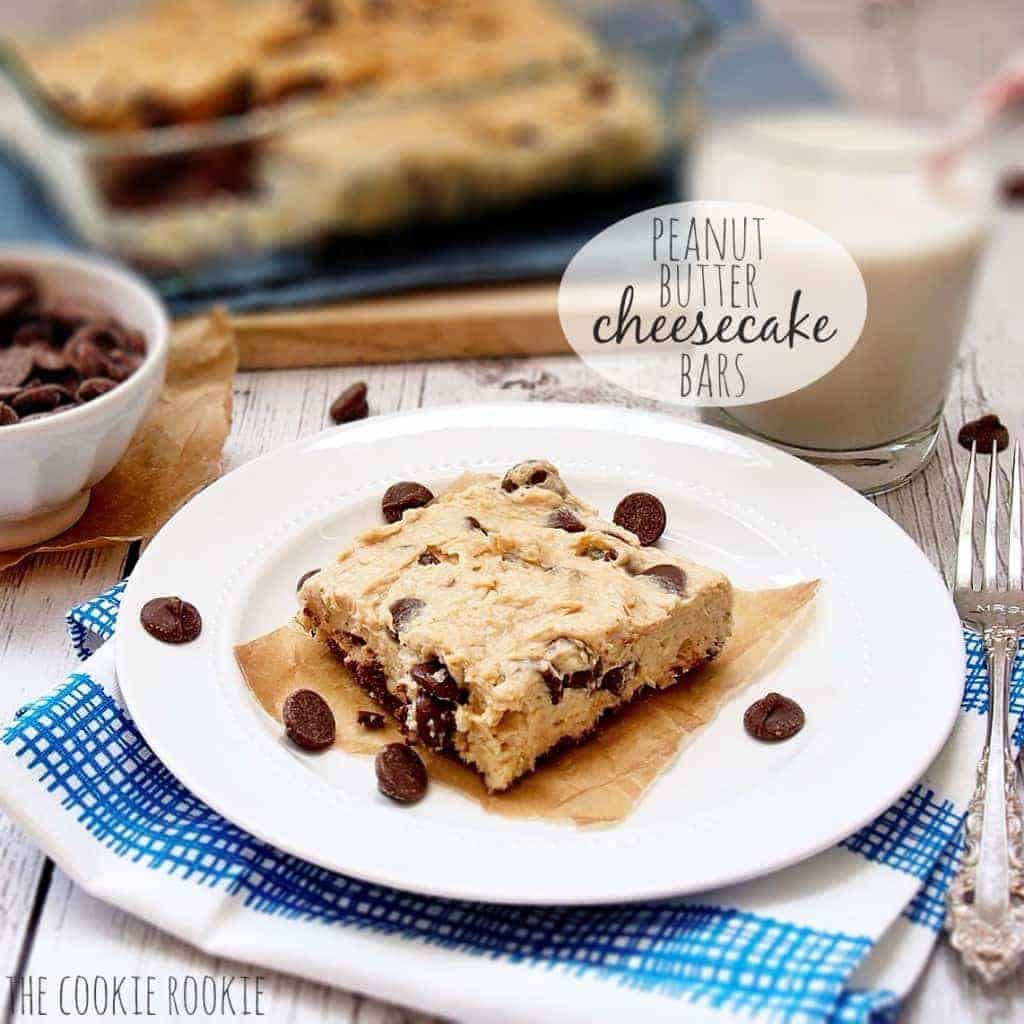 Peanut butter and chocolate has always been one of my favorite flavor combinations. As a kid, back when I literally had zero interest in actual cooking, I would microwave peanut butter with chocolate chips and eat it with a spoon. That brings back both embarrassing and delicious memories. Add cheesecake in the mix, NO BAKE cheesecake…and I'm in heaven.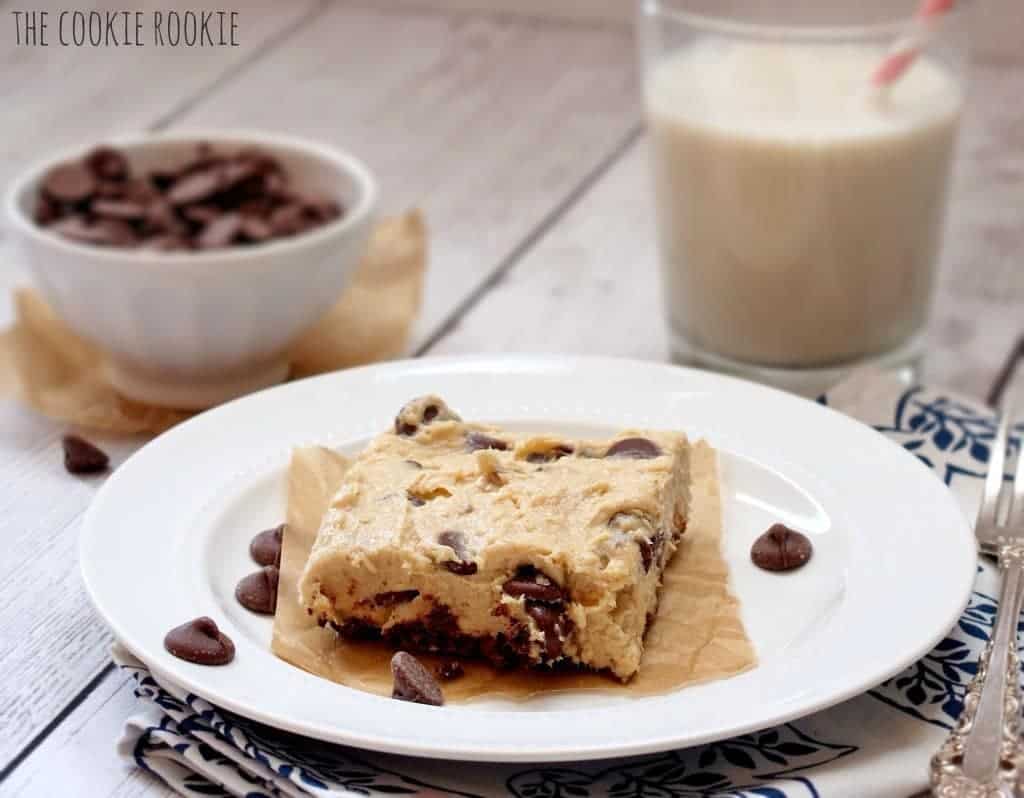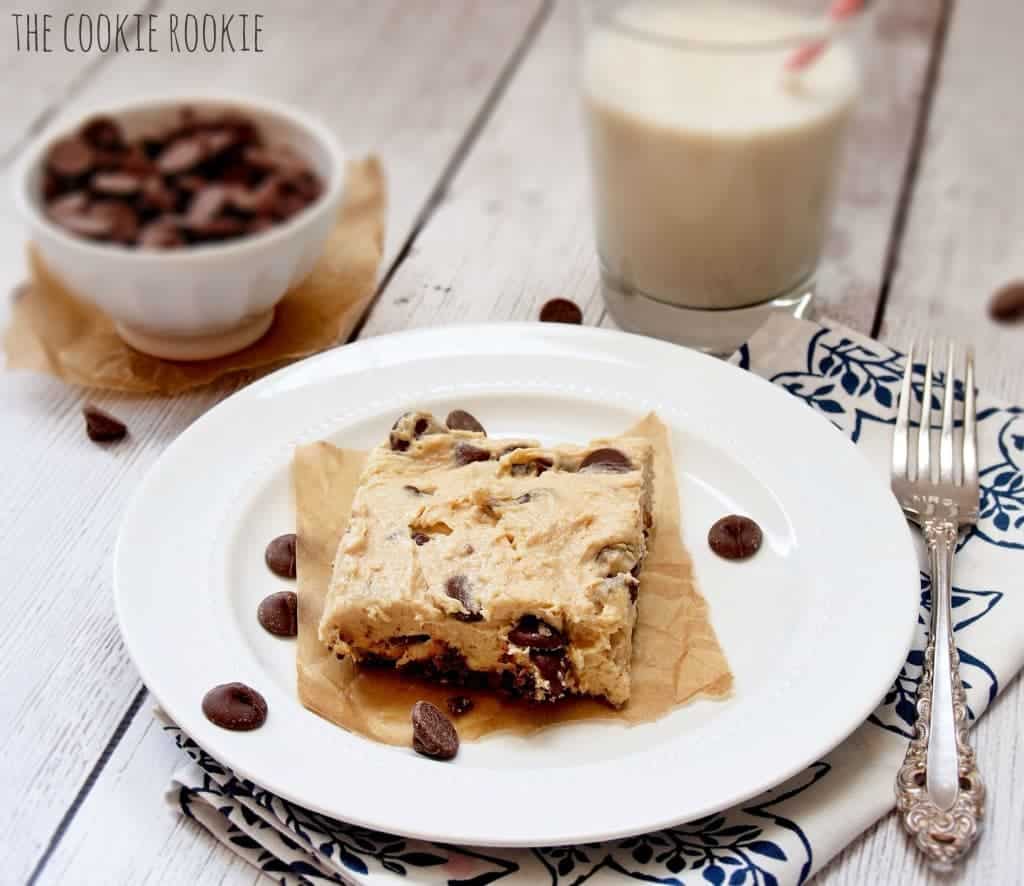 This incredibly easy recipe has 5 minutes of prep, 20 minutes of freezer "baking", and then you're ready to chow down. Now that's what I'm talking about!!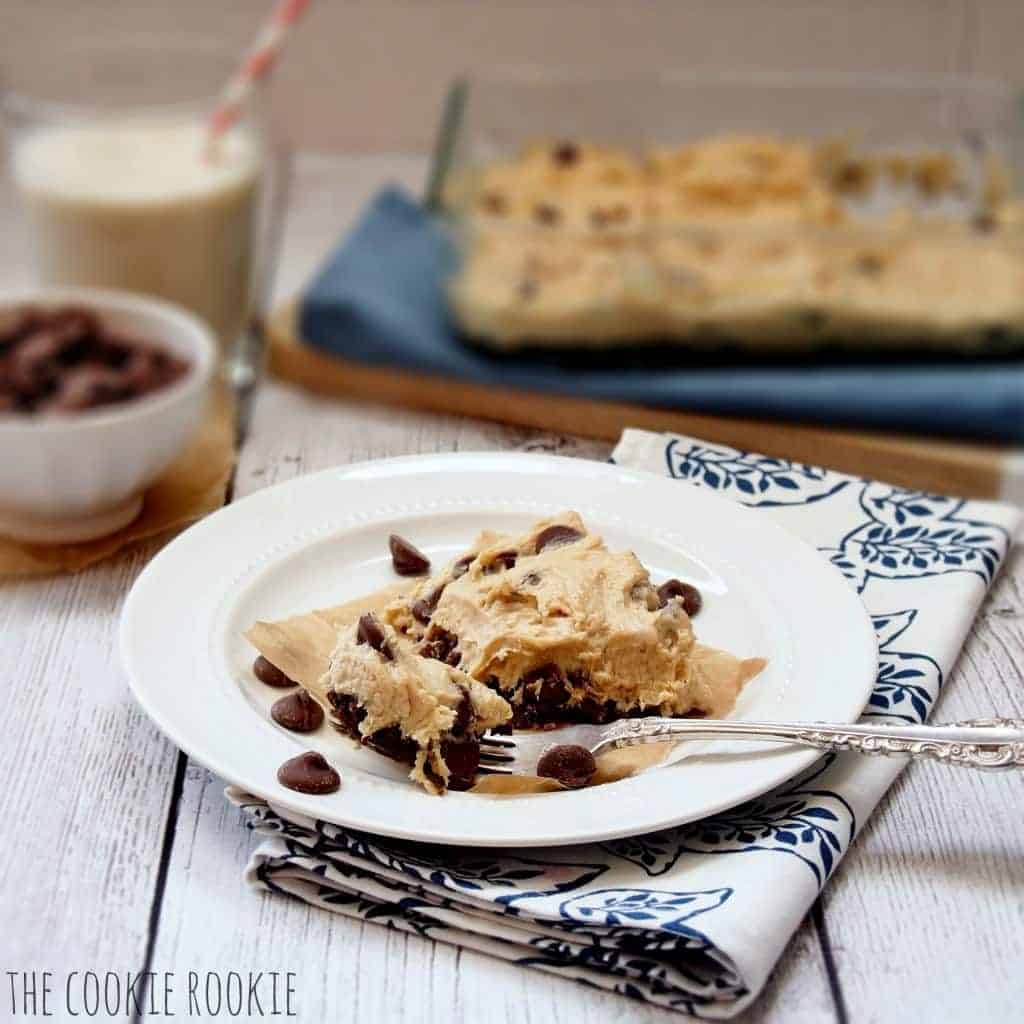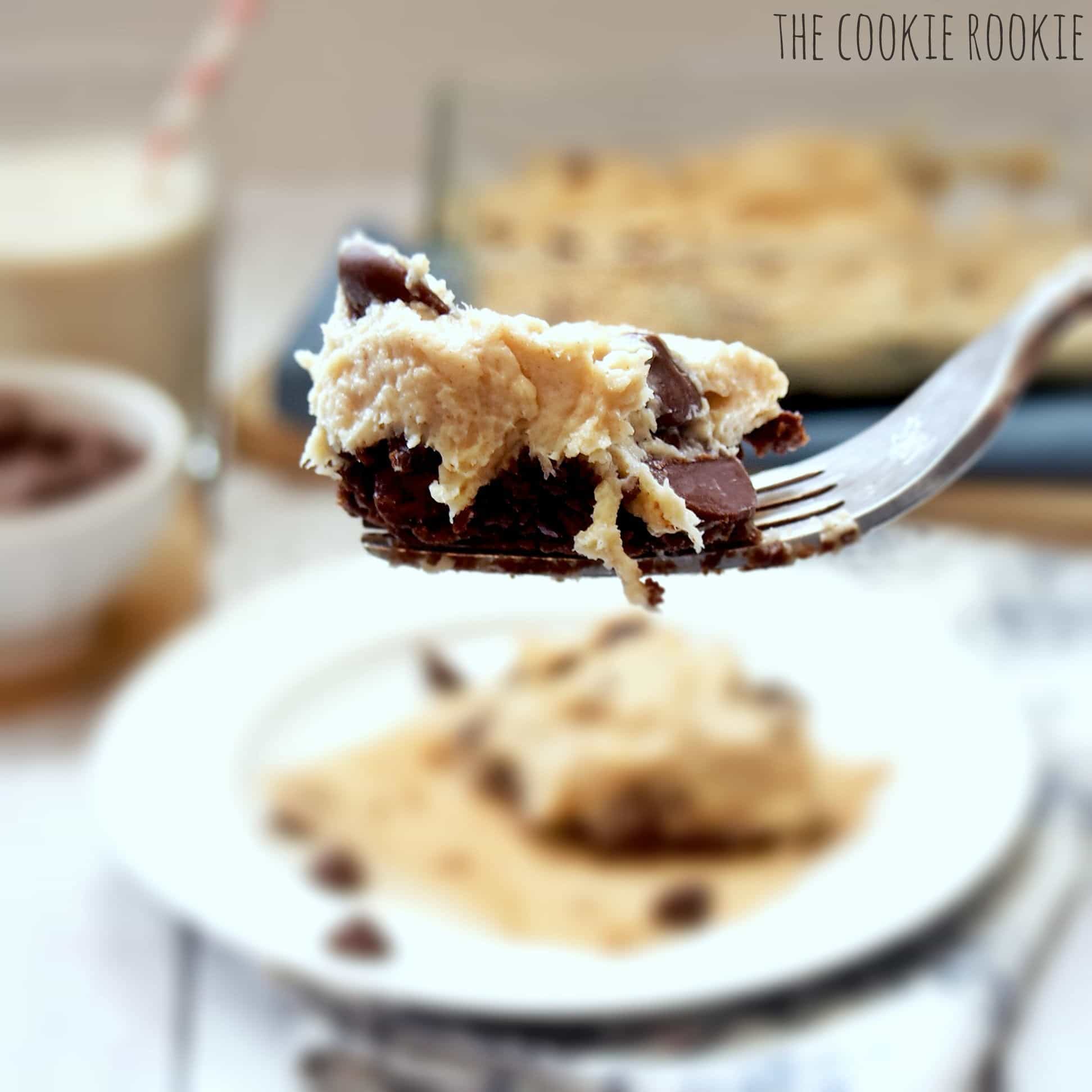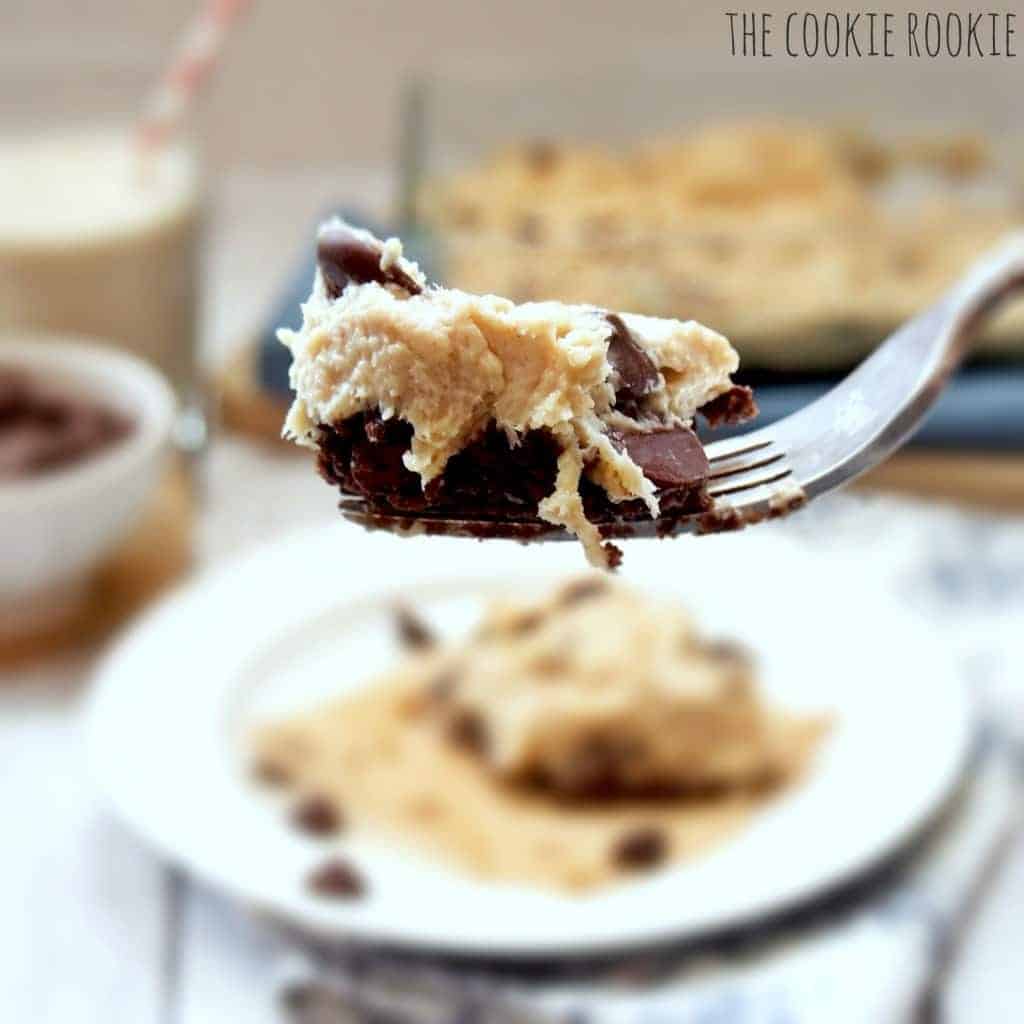 If you do require more arm twisting…Scout is willing to write these Cheesecake Bars a letter or recommendation. She was VERY pleased with the final product.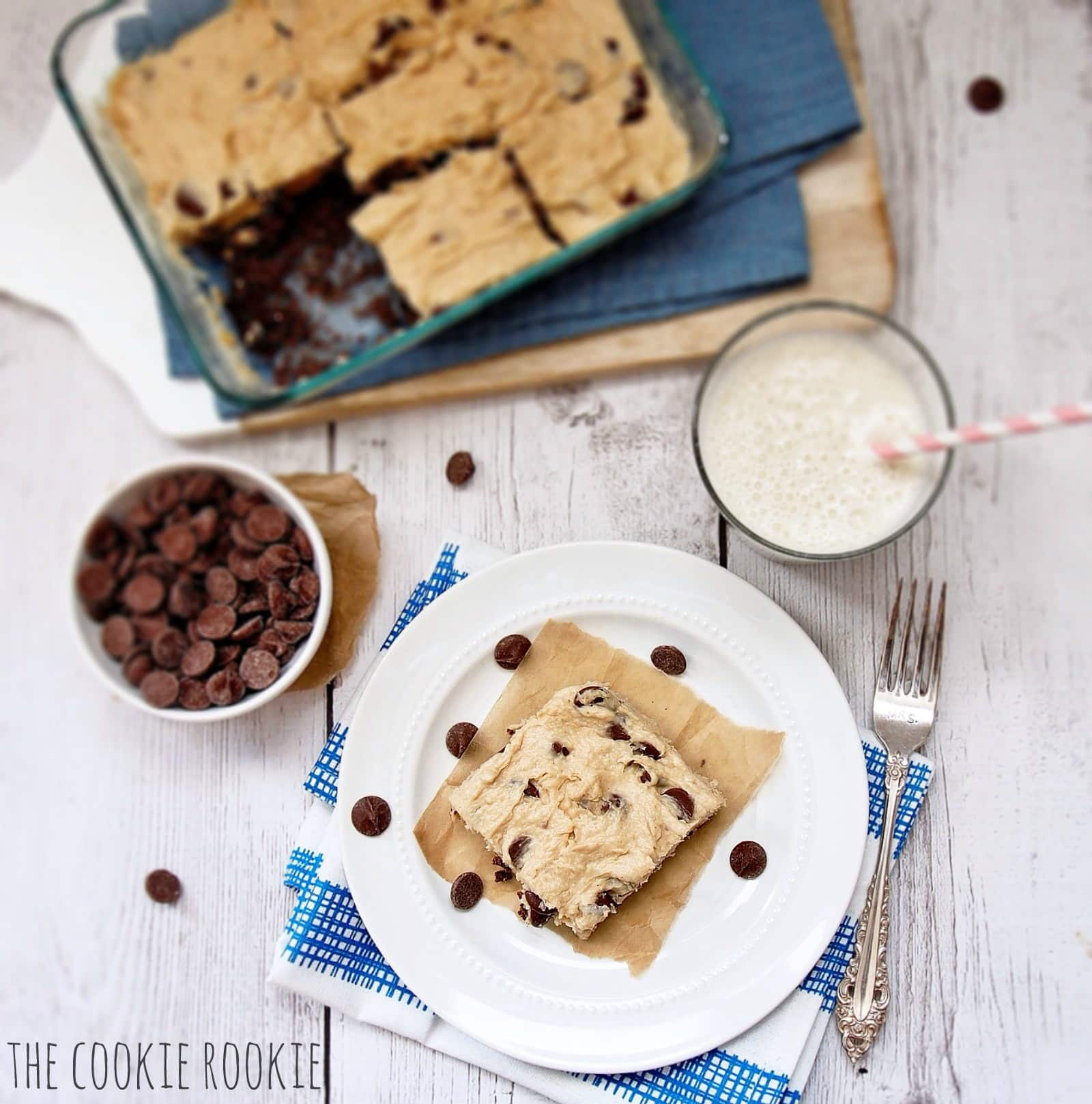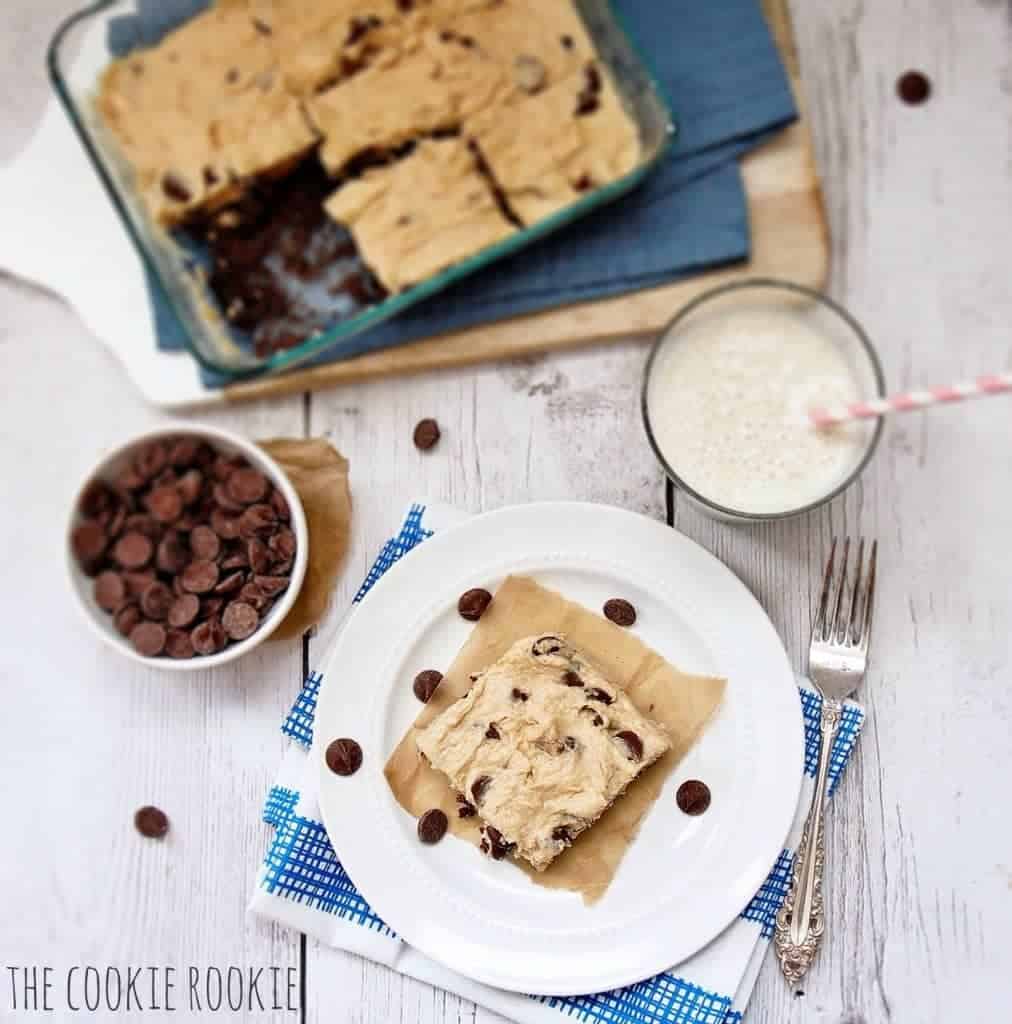 I hope you can keep this recipe on speed dial for the days when quick and easy sweetness is needed. For me, that's at least weekly! Enjoy!