Summer was made for these Peach Caprese Stacks. I'm holding onto Summer as long as possible with these healthy Peach Caprese Stacks with Honey Bourbon Balsamic Reduction! Salad just got a makeover!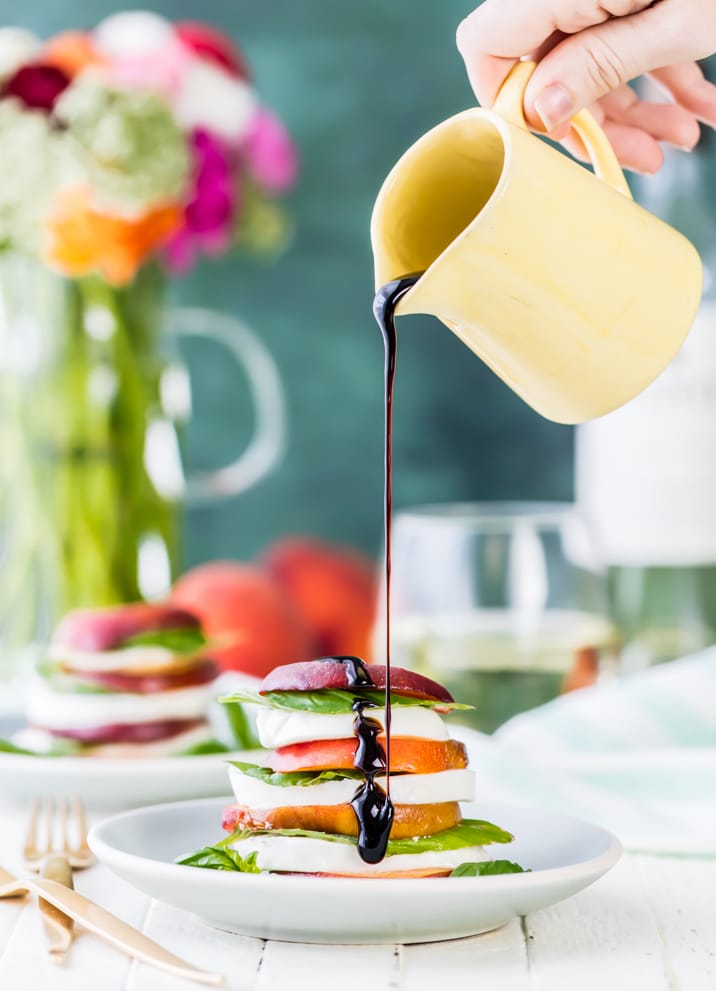 So, confession time. I'm writing this post on September 9th…not September 21st. I'm gearing up for TONS of travel over the next two months, and needed to get posts scheduled so that I can maintain an ounce of sanity! Next week I leave on my first of SIX trips that are happening before the end of October. We are taking The Cookie Rookie on the road! Ohio, NYC, Breckenridge, KC, Atlanta, and Iowa…all before Halloween. I'm SO excited…and also so nervous! Can't wait to meet so many new people and experience new things (like milking a cow!!…be sure to follow along on Insta!) (Be sure to check out our other favorite Easy Caprese Recipe!)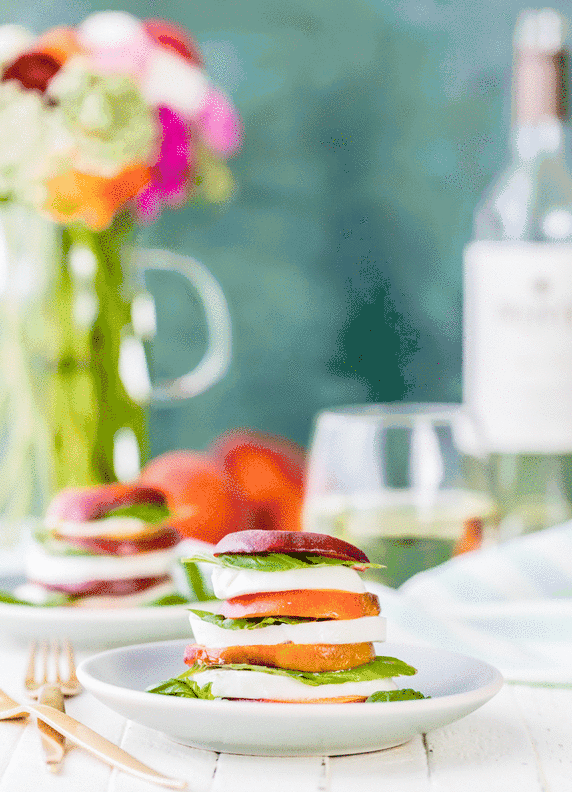 So to calm my nerves, and make my stomach happy, I'm kicking off the fun with these Peach Caprese Stacks with Honey Bourbon Balsamic Reduction. Healthy, beautiful, quick, and OH SO DELISH. What more could you ask for!?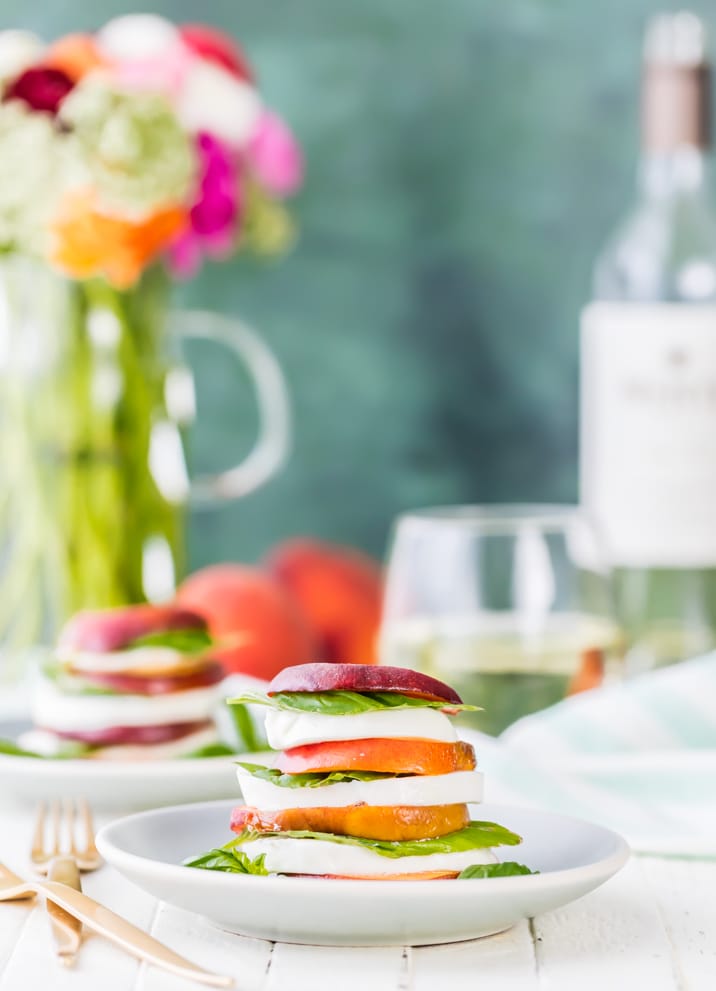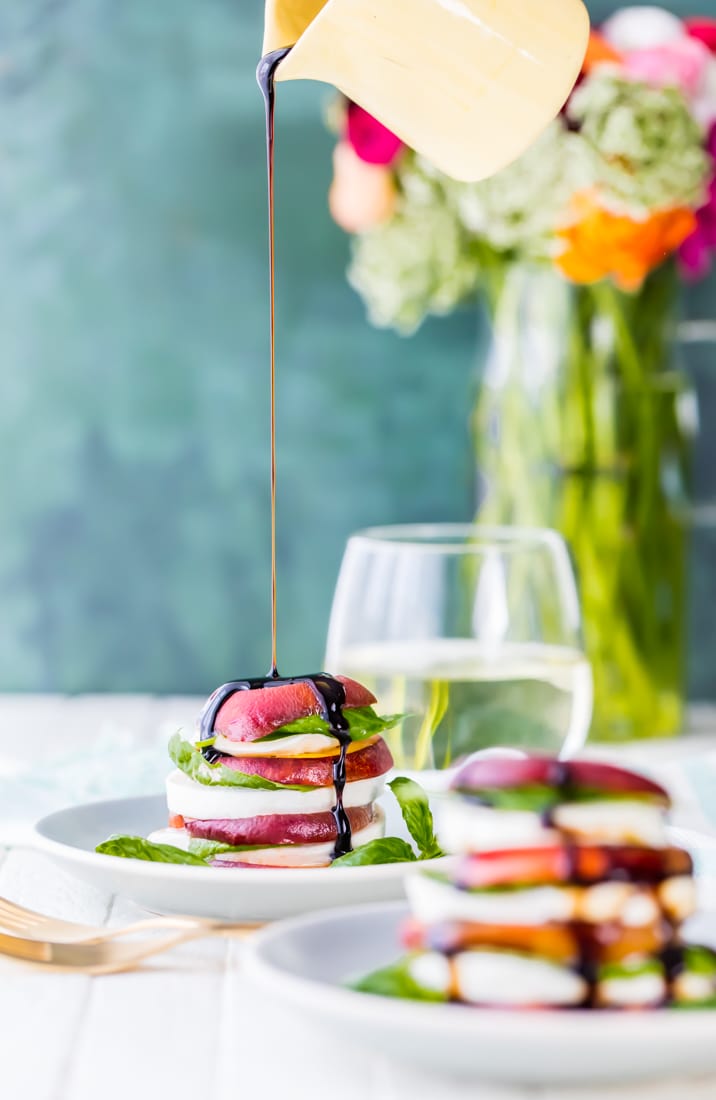 I've been wanting to make something like this ever since I saw Jessica's gorgeous Peach Caprese Salad last year. Isn't that DIVINE?? I know it's after Labor Day…but if you must know I'm snacking on these stacks while wearing white jeans and I don't feel bad AT.ALL. Rock that Summer as long as you possibly can. Seriously.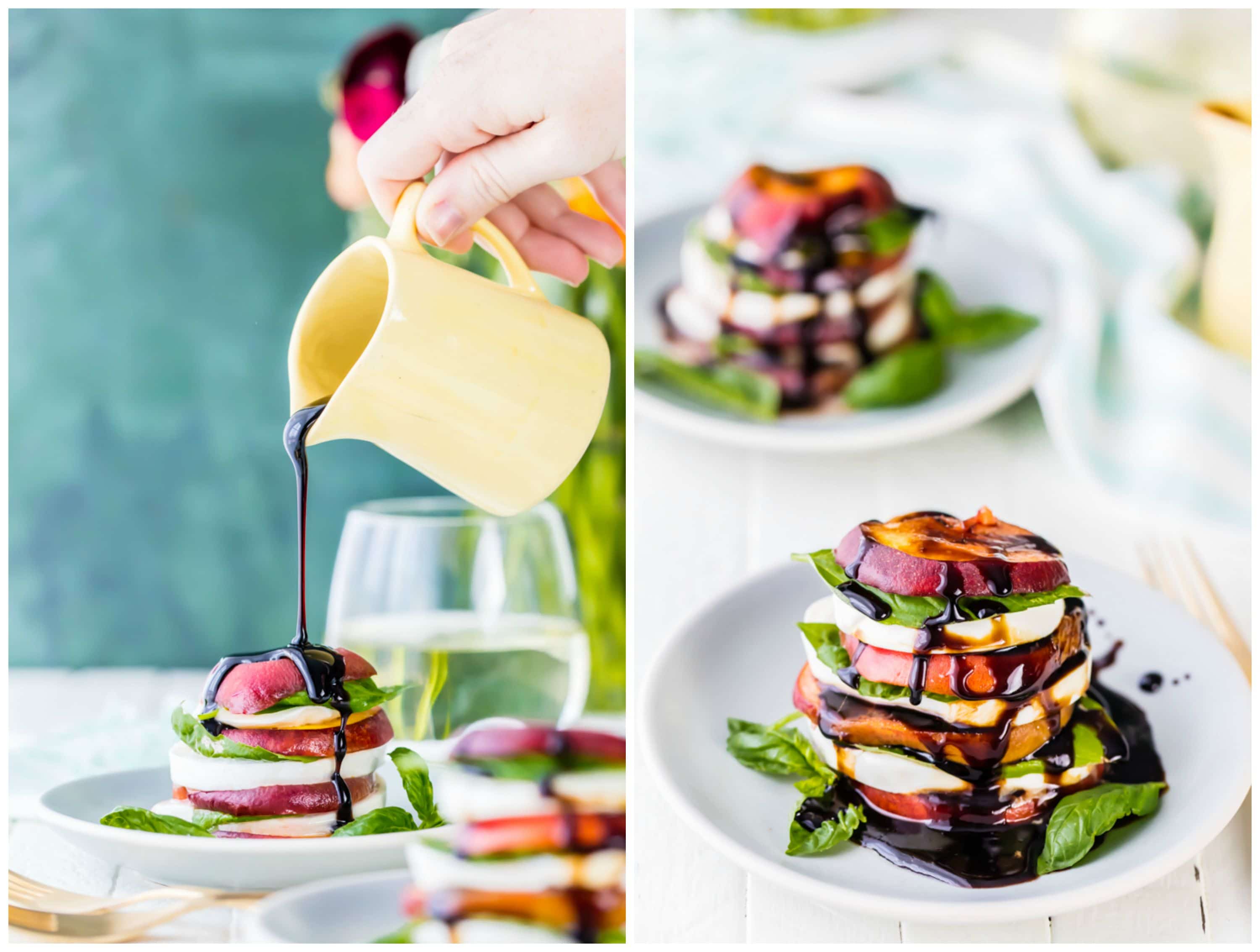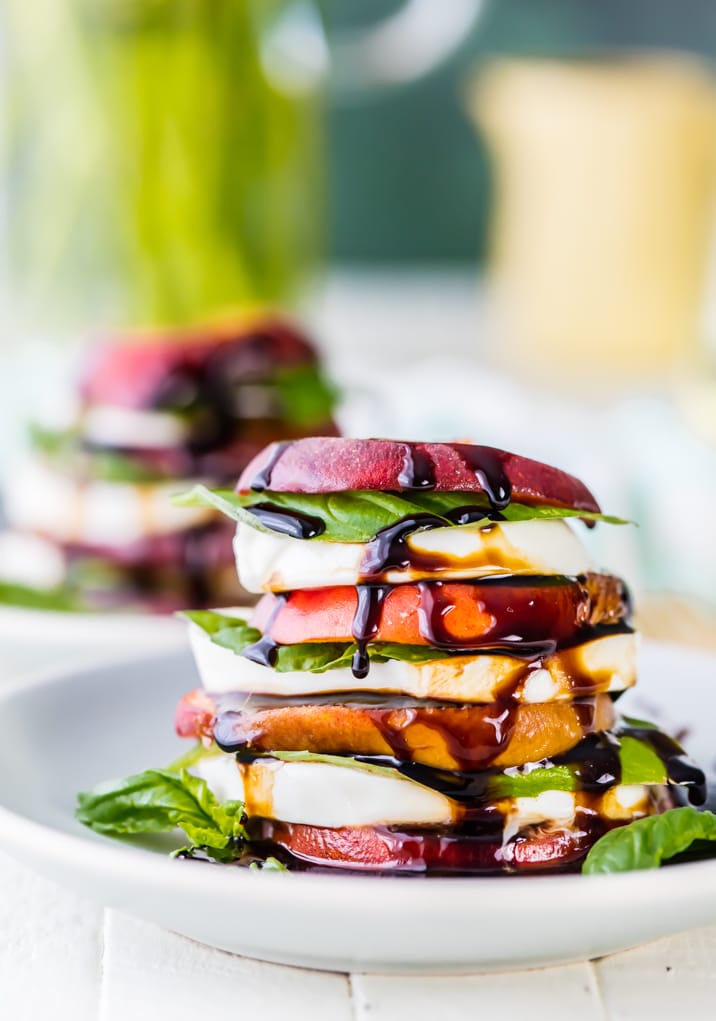 Peaches pair super well with the basil and mozzarella…and once you add in the Honey Bourbon Balsamic Reduction…well it's heaven. Simply heaven. You have to try it!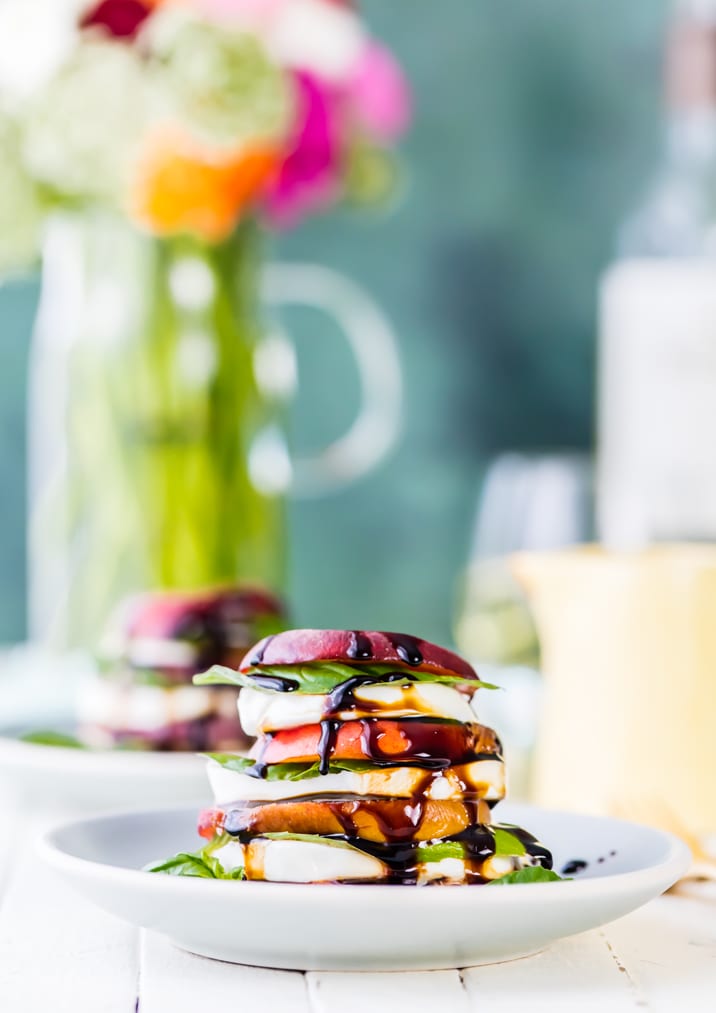 Be sure to follow along with all my eating and traveling over the next couple months on Instagram and Facebook.
These Peach Caprese Stacks with Honey Bourbon Balsamic Reduction will definitely be on the menu!
Enjoy!!