These PEACH CREAMSICLES are perfect for a hot Summer Day! You can feel good serving them to your kids…they're made with greek yogurt!
Missouri weather has recently gone from about 40 degrees to nearly 90. We completely skipped Spring! Time for some cool treats to beat the heat. Time for healthy Peach Creamsicles!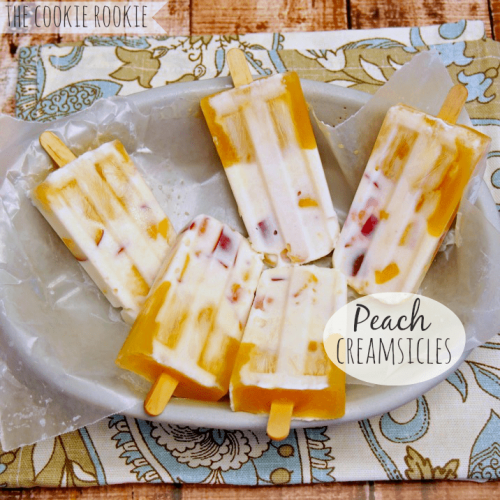 She's starting to look a lot more like a little girl and a lot less like a baby. She is the first baby in our family, and it seems like life revolves around her. She is just the smartest and cutest little lady. She loves animals, counting, coloring, and elmo. Dill isn't quite sure about her yet, but he has recently let her start petting him. So we are making baby steps:)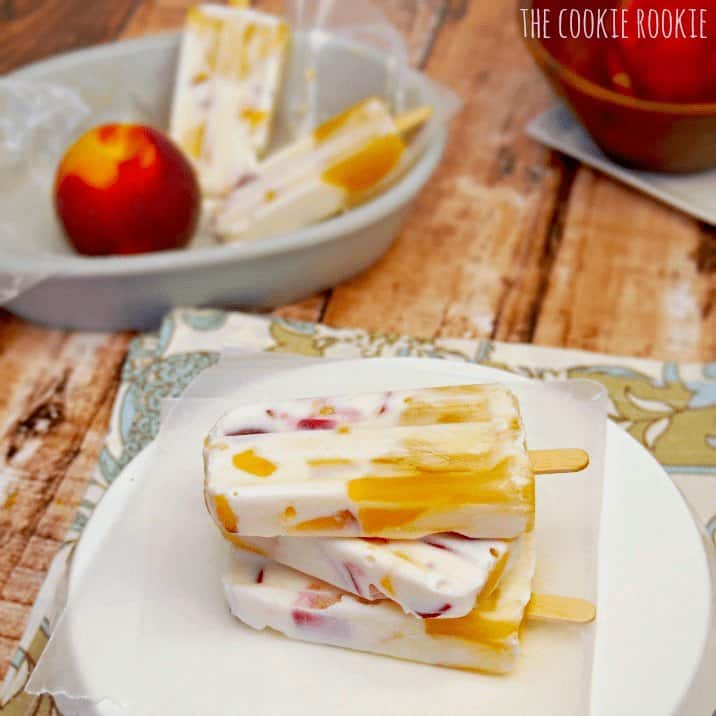 With her birthday coming up, I wanted to find a fun dessert that could keep both kids and adults happy in the Summer heat. These Peach Creamsicles are just the thing! They're made with Greek Yogurt, so they're the best of both worlds, healthy and indulgent in one.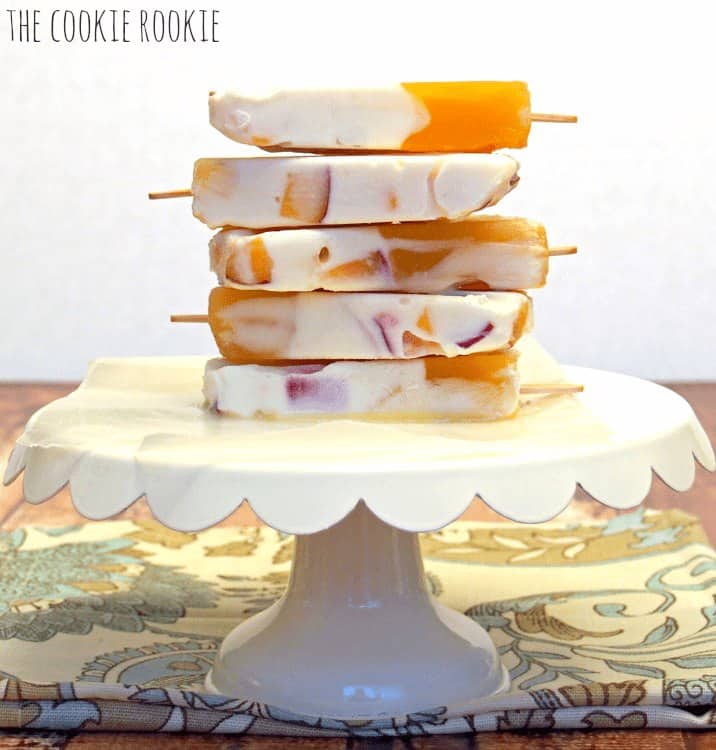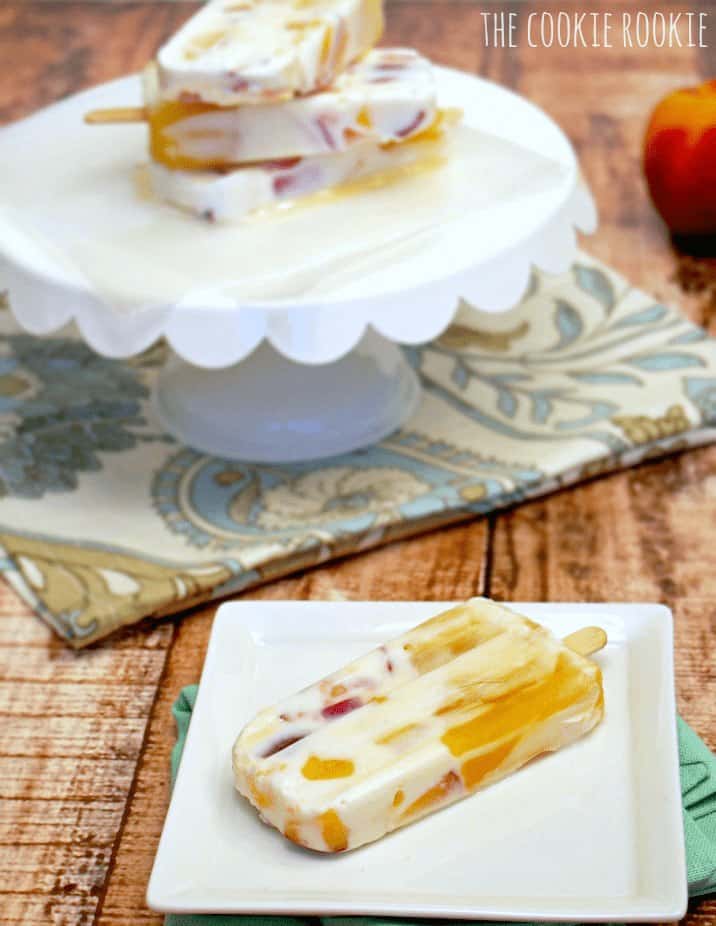 They're the perfect Summer treat, and perfect for Desdi's birthday party. Something that both the kids and the adults will love. Something to beat the heat. Creamy, Peachy, and delicious. YUM!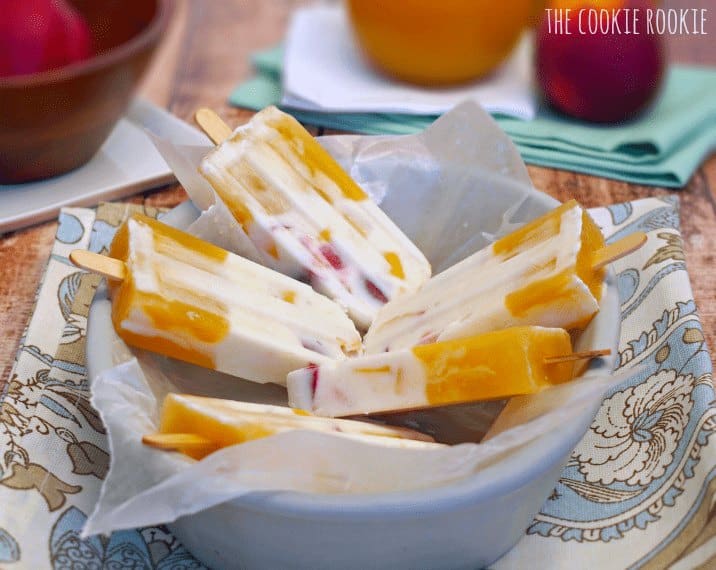 Happy Birthday Dez!