PEACH PIE SANGRIA is sure to brighten any table and make any Summer BBQ that much more fun and tasty. SO DELICIOUS!
Ah, Spring is upon us!!! Pinterest is full of spring and summer recipes, cute pastel colors for Easter, and the temperatures outside are finally starting to cooperate!! And I have this delicious Peach Pie Sangria to sip on!!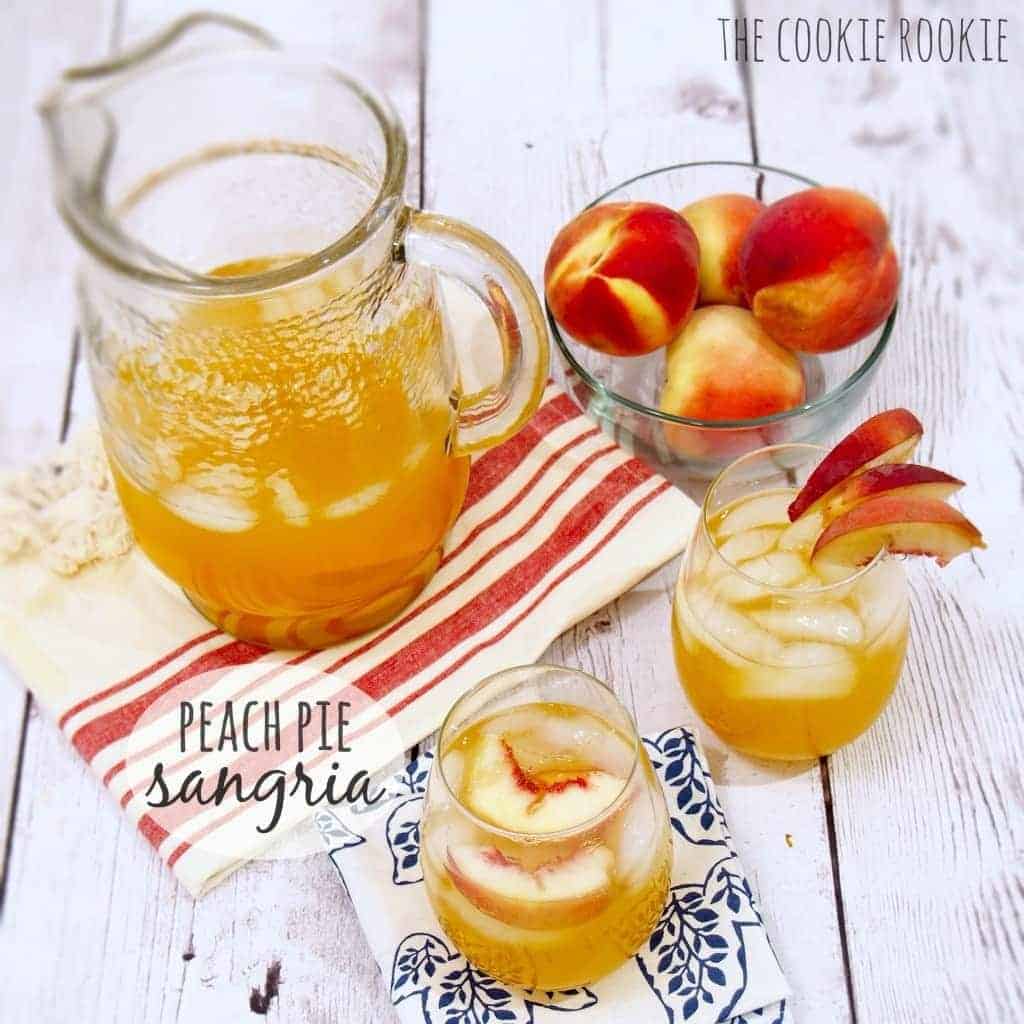 I love creating new drinks, specifically Sangrias!! I just think there is no better cocktail than a fruity, refreshing sangria. I like to think of Sangrias as wine's younger, fun and flirty sister. :)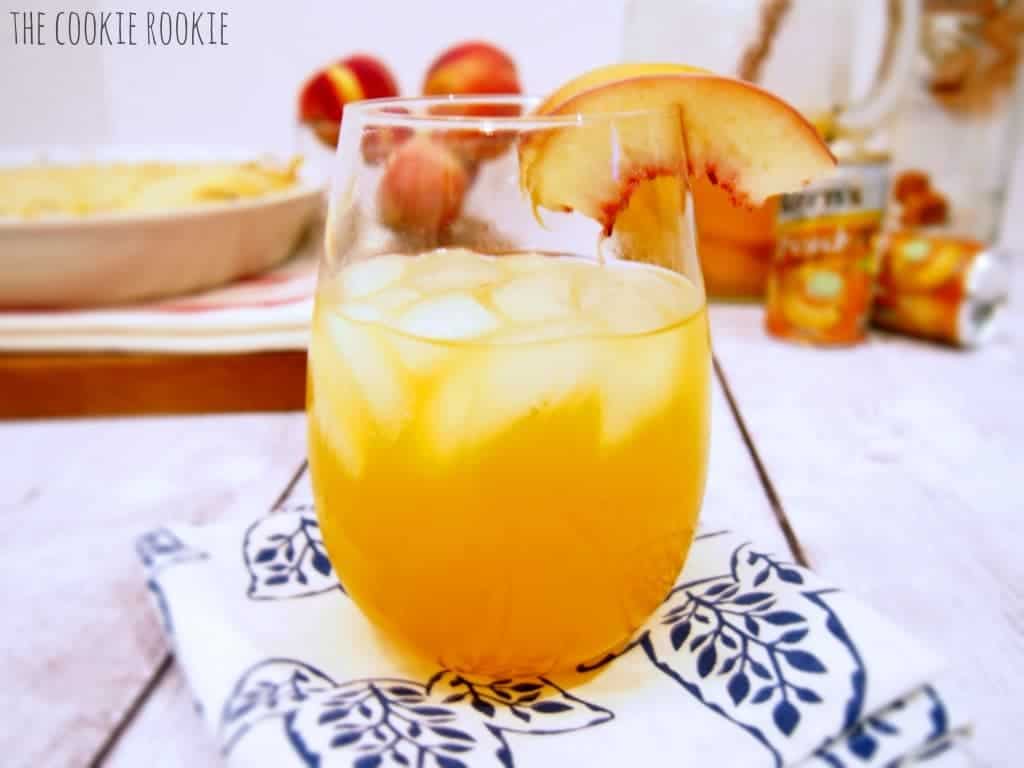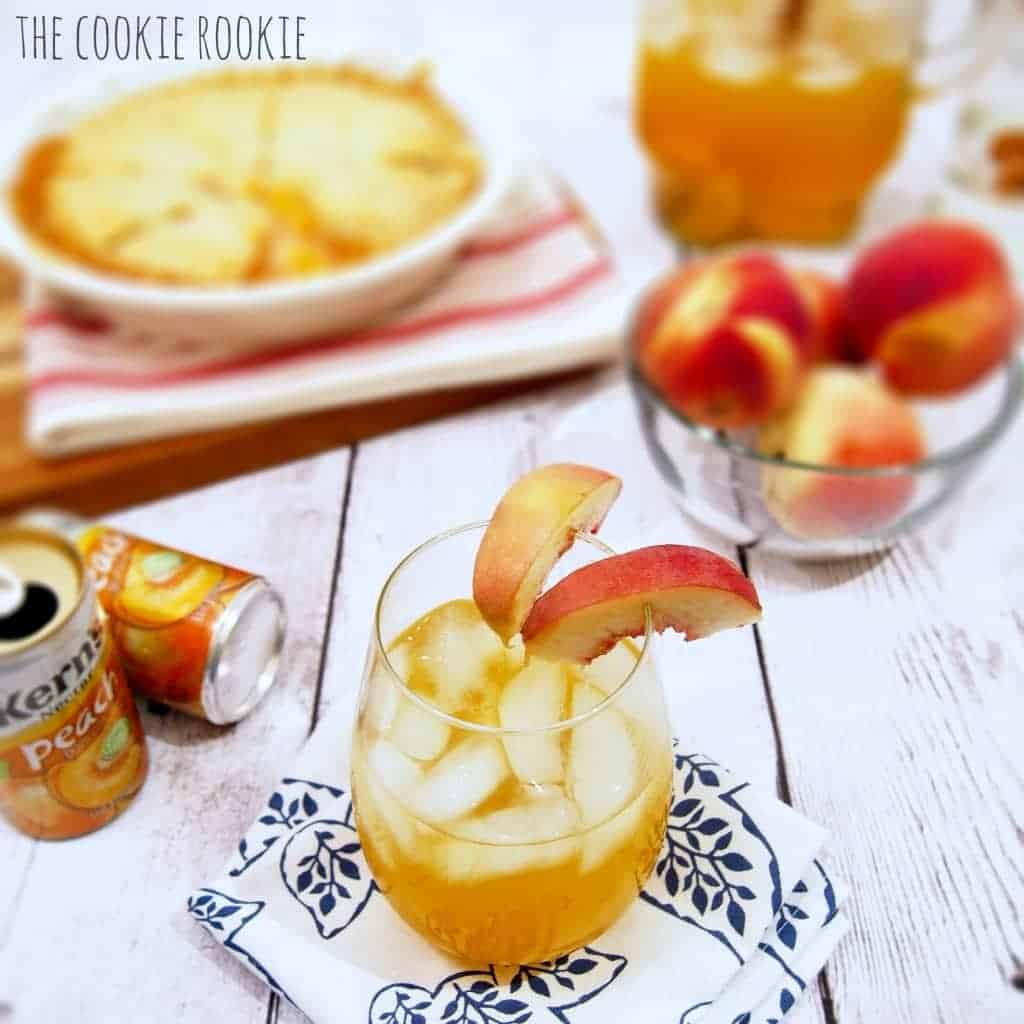 We are on a holiday Sangria kick…Apple Pie Sangria for Thanksgiving, Sugar Plum Sangria for Christmas, Champagne Sangria for New Years Eve, Chocolate Covered Cherry Sangria for Valentines Day, and now Peach Pie Sangria for Easter. I think this might just be my favorite. Such a crisp and fruity blend of sweet white wine and peach nectar. (I LOVE the canned peach nectar from Kern's…so good!)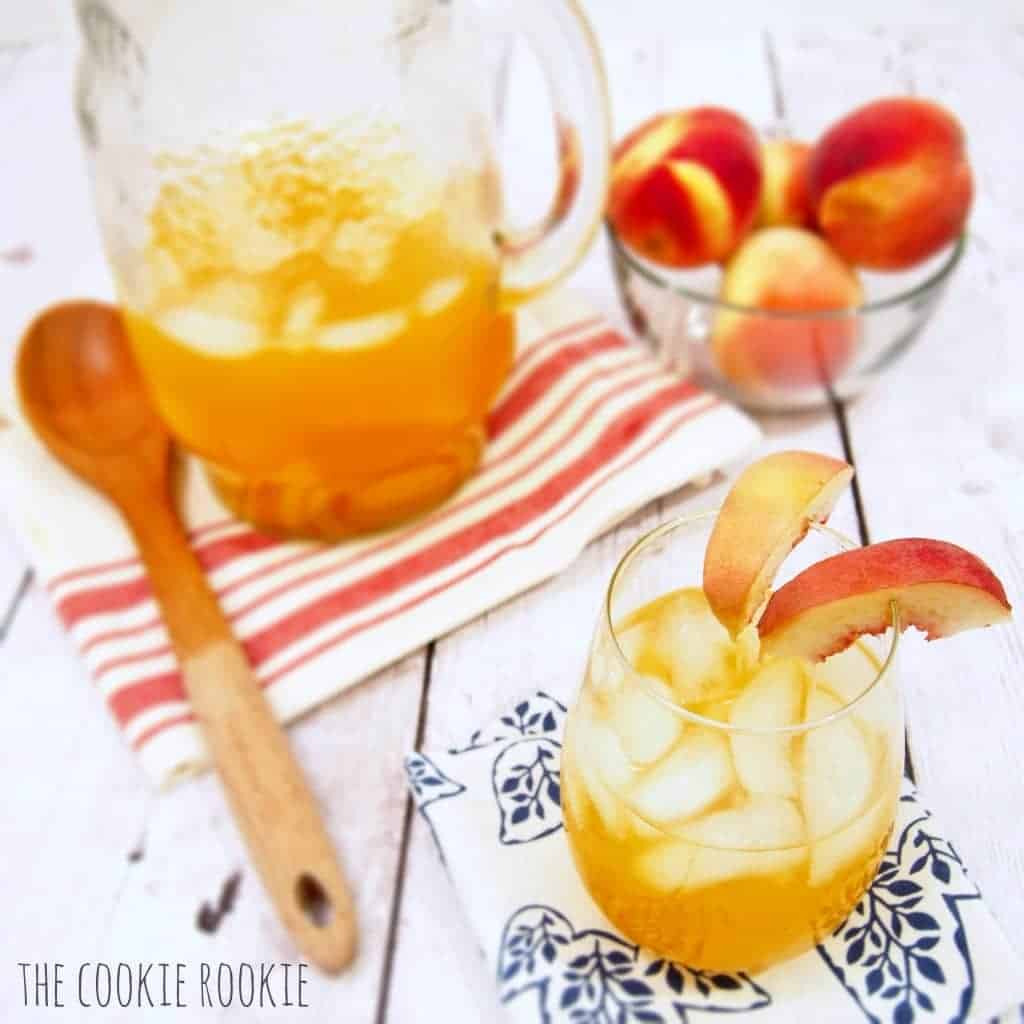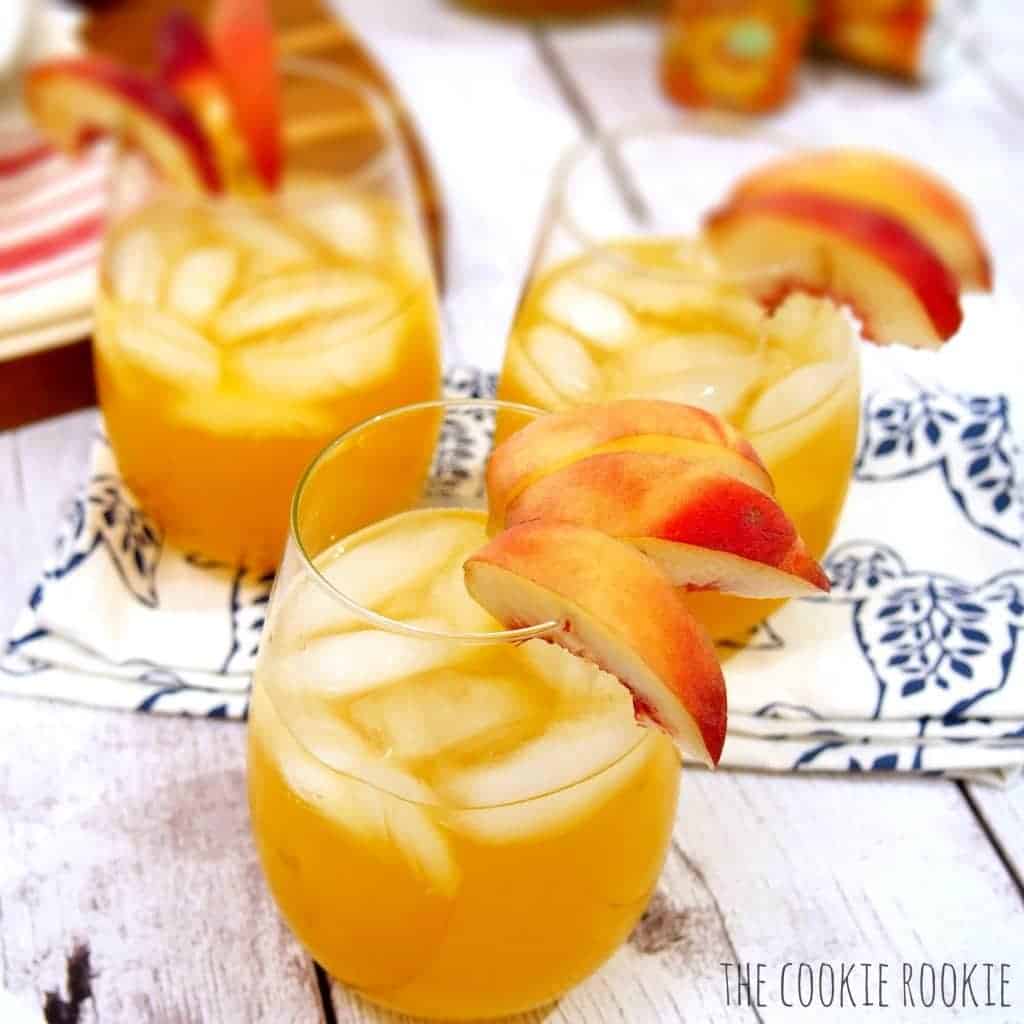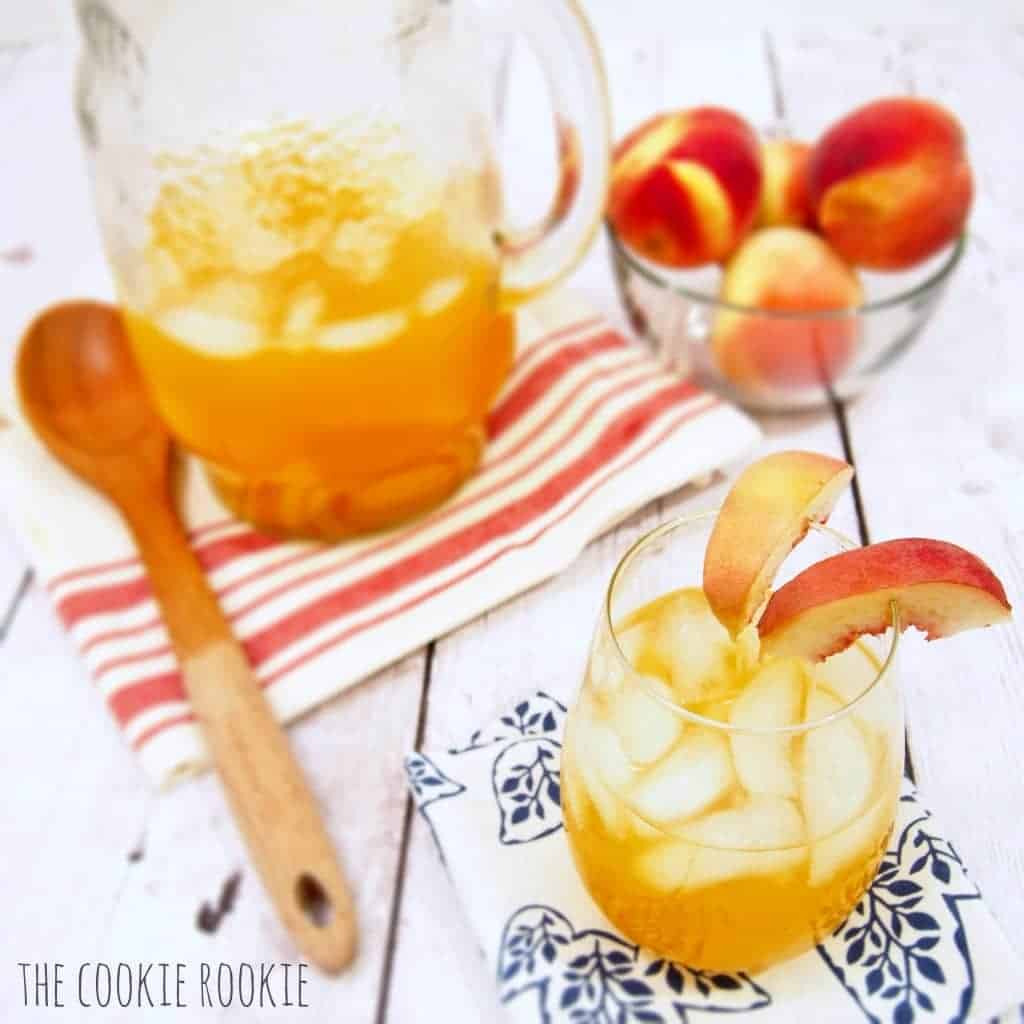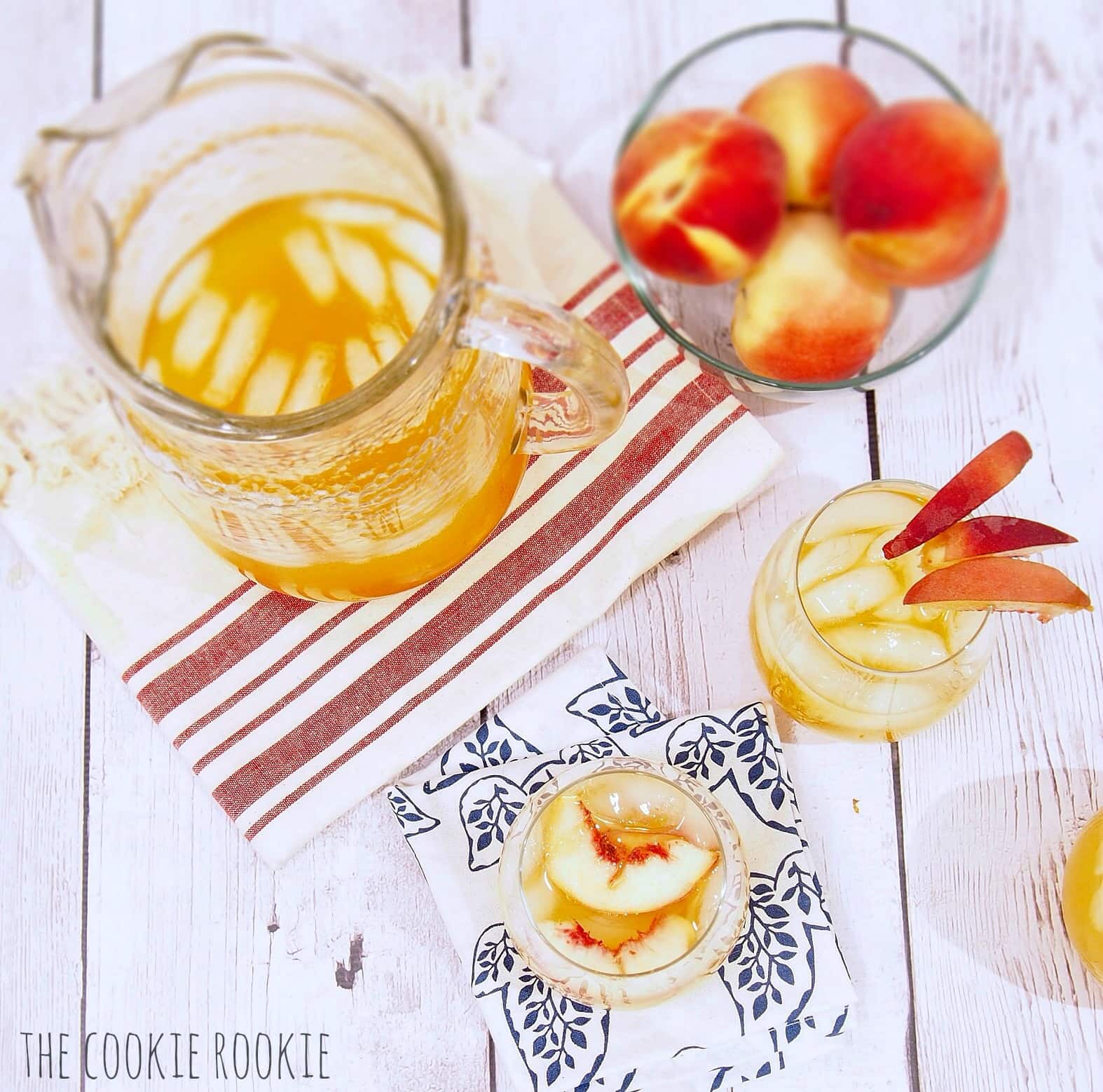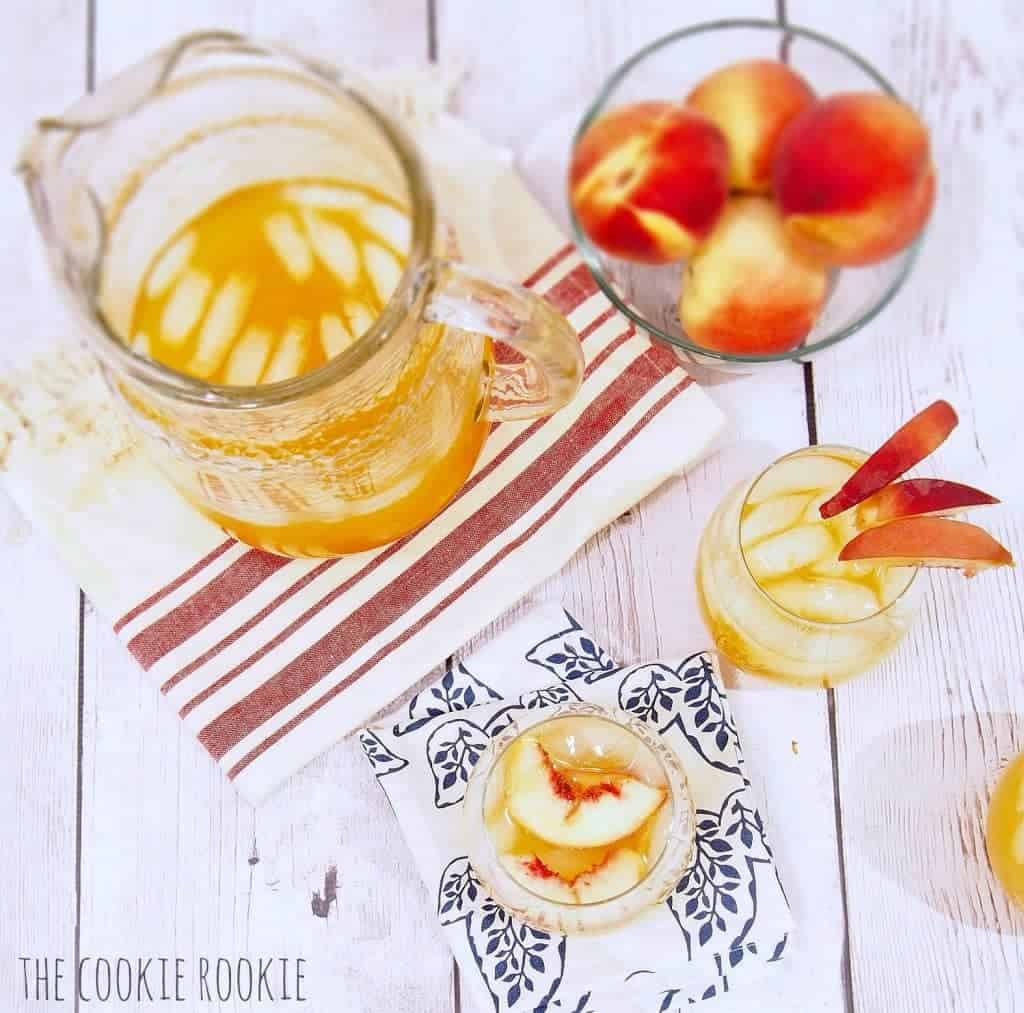 I hope you're enjoying the warmer weather and getting excited about all the spring and summer food/cocktails, starting with this Sangria. Thanks so much for stopping by!