Peach Tea Ice Cream Floats will help you cool off this summer! Fill a tall glass with peach ice cream, sorbet, or sherbet, and top with iced tea. Delicious and refreshing dessert drink!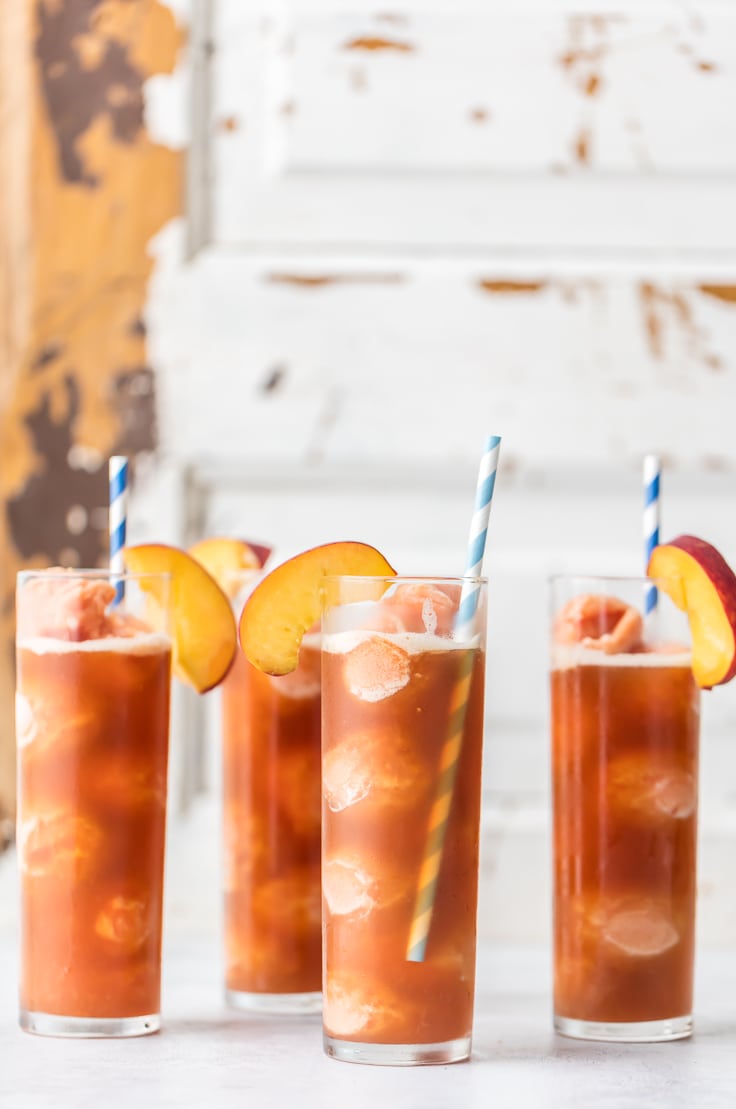 SUMMER! It's here and I'm ready. While truth be told I'm a cardigan type of girl, loving Spring and Fall when I can better accessorize, Summer food and drinks are my favorite. There is nothing better than food made on a grill mixed with something cold to sip on. What better cold drink than tea? I'm a HUGE fan of tea. Sweet tea, black tea, green tea, GIVE ME ALL THE TEA!
These PEACH TEA ICE CREAM FLOATS are the perfect dessert drink to enjoy this summer.
Pair it with alcohol or make it a simple non-alcoholic drink, it's delicious both ways. I'm obsessed!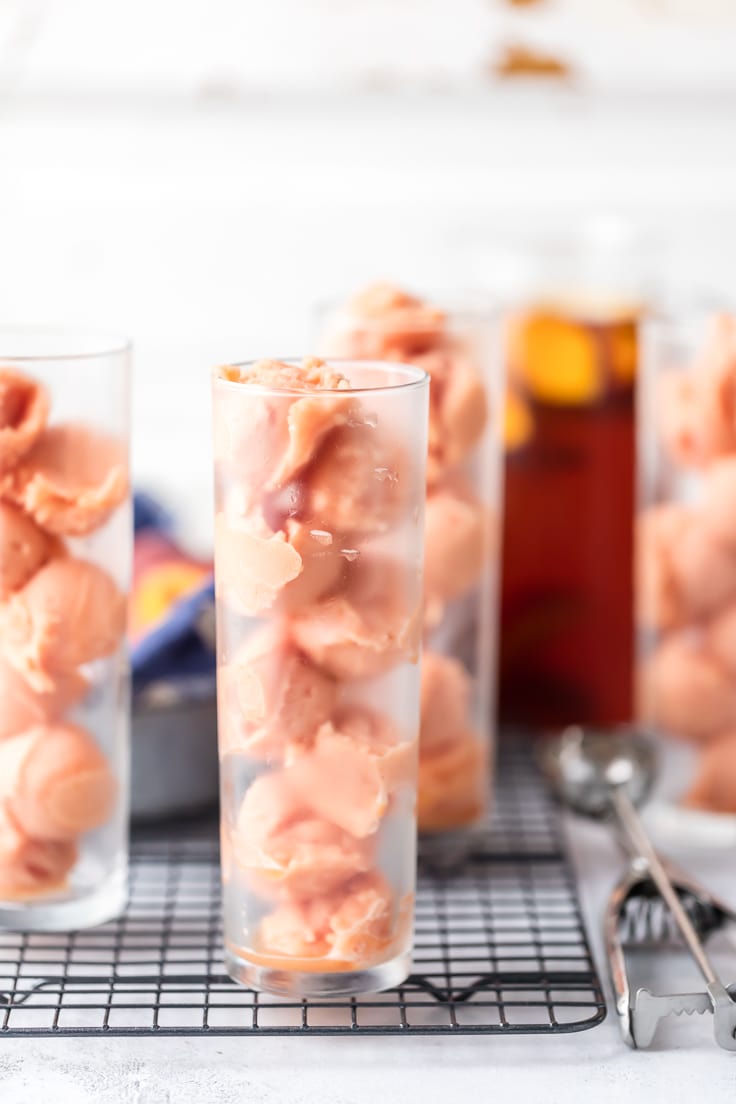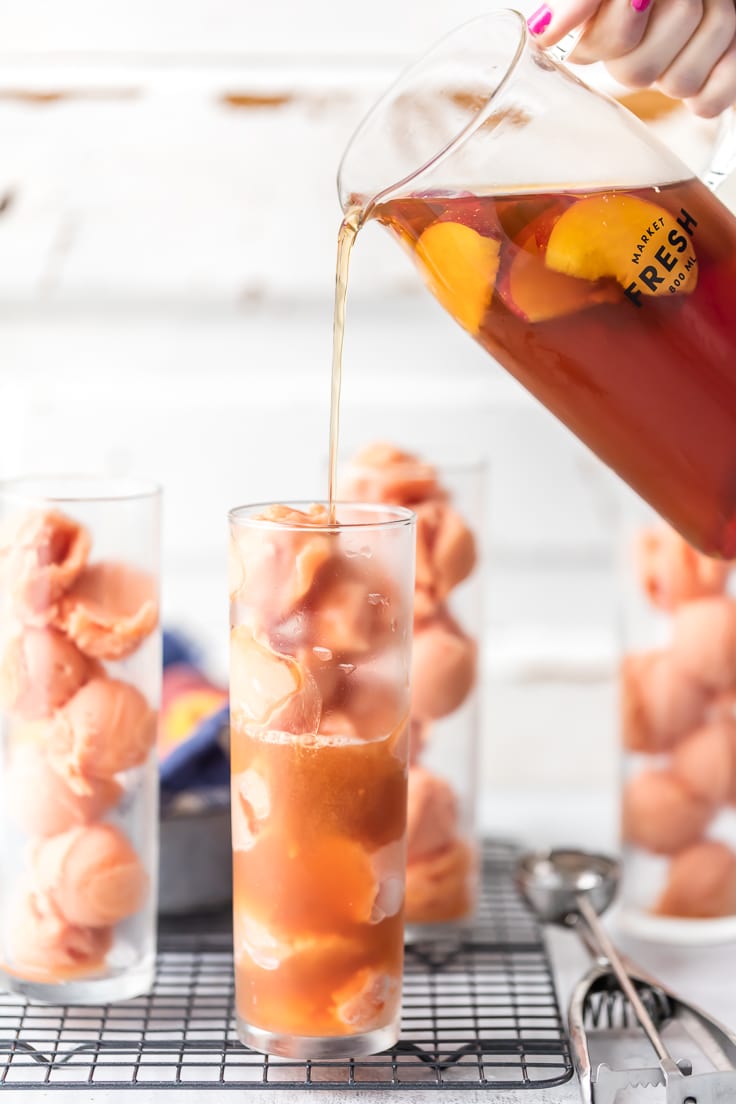 This recipe for Peach Tea Ice Cream Floats is literally as easy as dessert recipes get. Simply pair peach ice cream or sorbet with your favorite tea and you're in business. Kind of like Margarita Ice Cream Floats, but even easier! Why have I never thought of this before?? I used unsweet tea because the sorbet added plenty of sweetness, but it's delicious either way. SO refreshing, tasty, and pretty…if I do say so myself! :)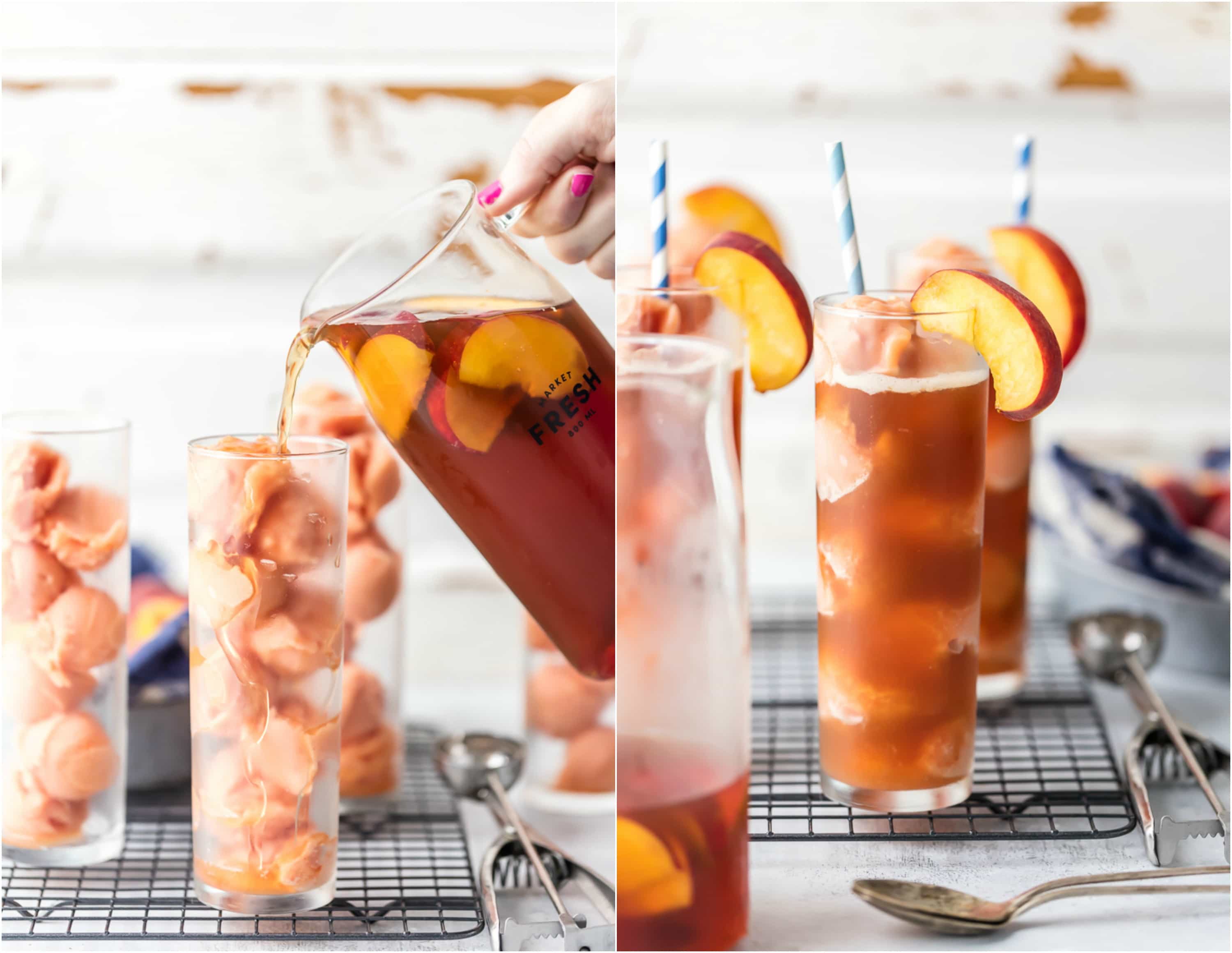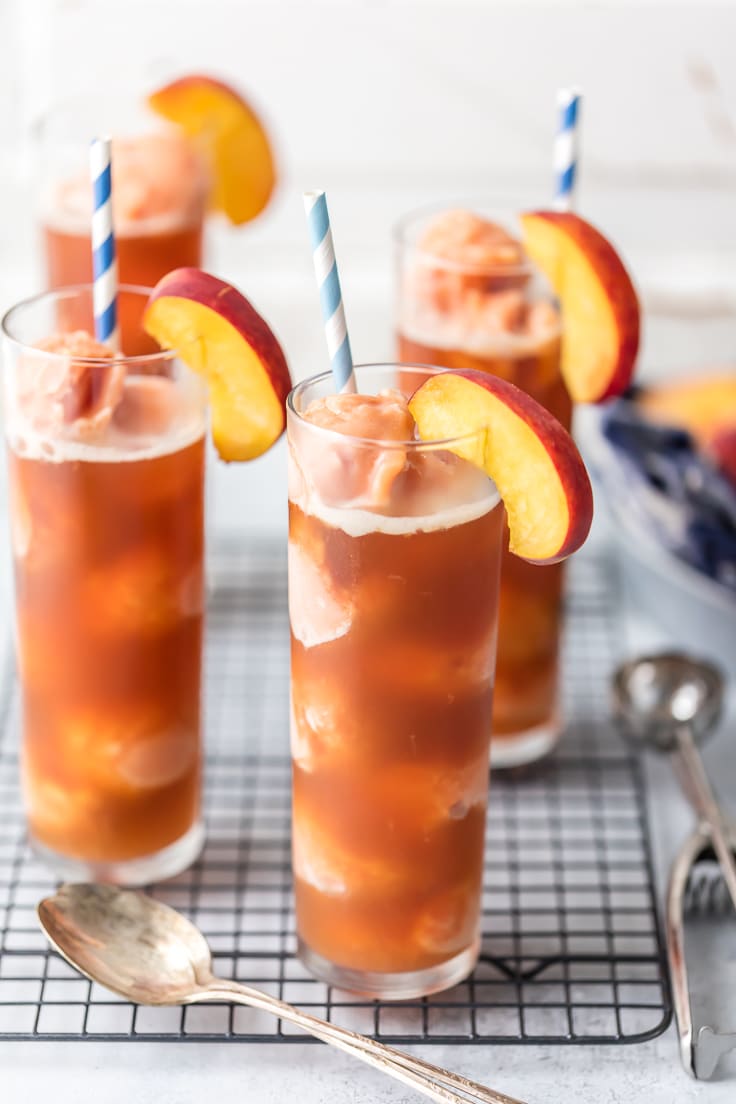 Doesn't this just sound like the best summer sip? I love peach season. The absolute best!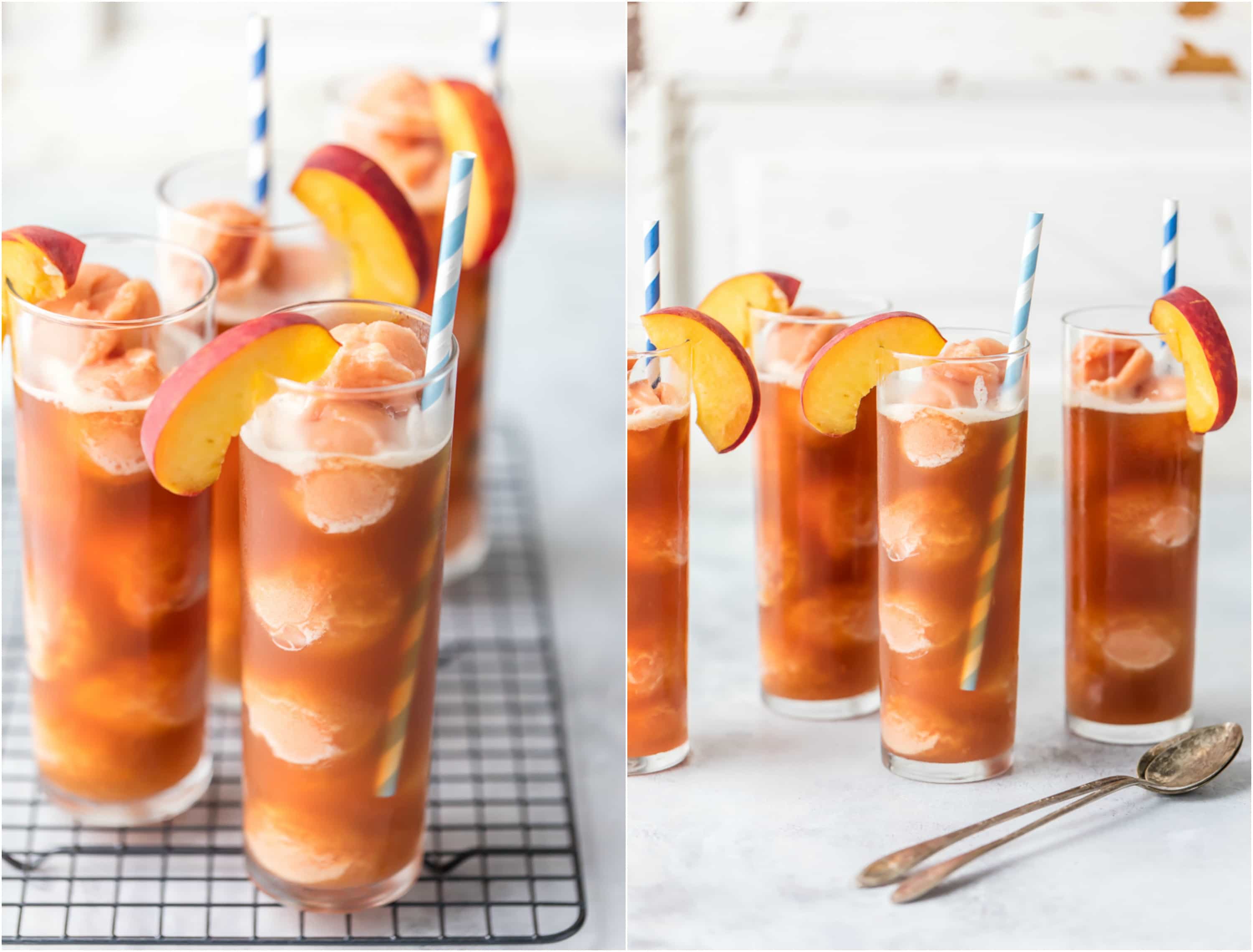 Happy Summer everyone!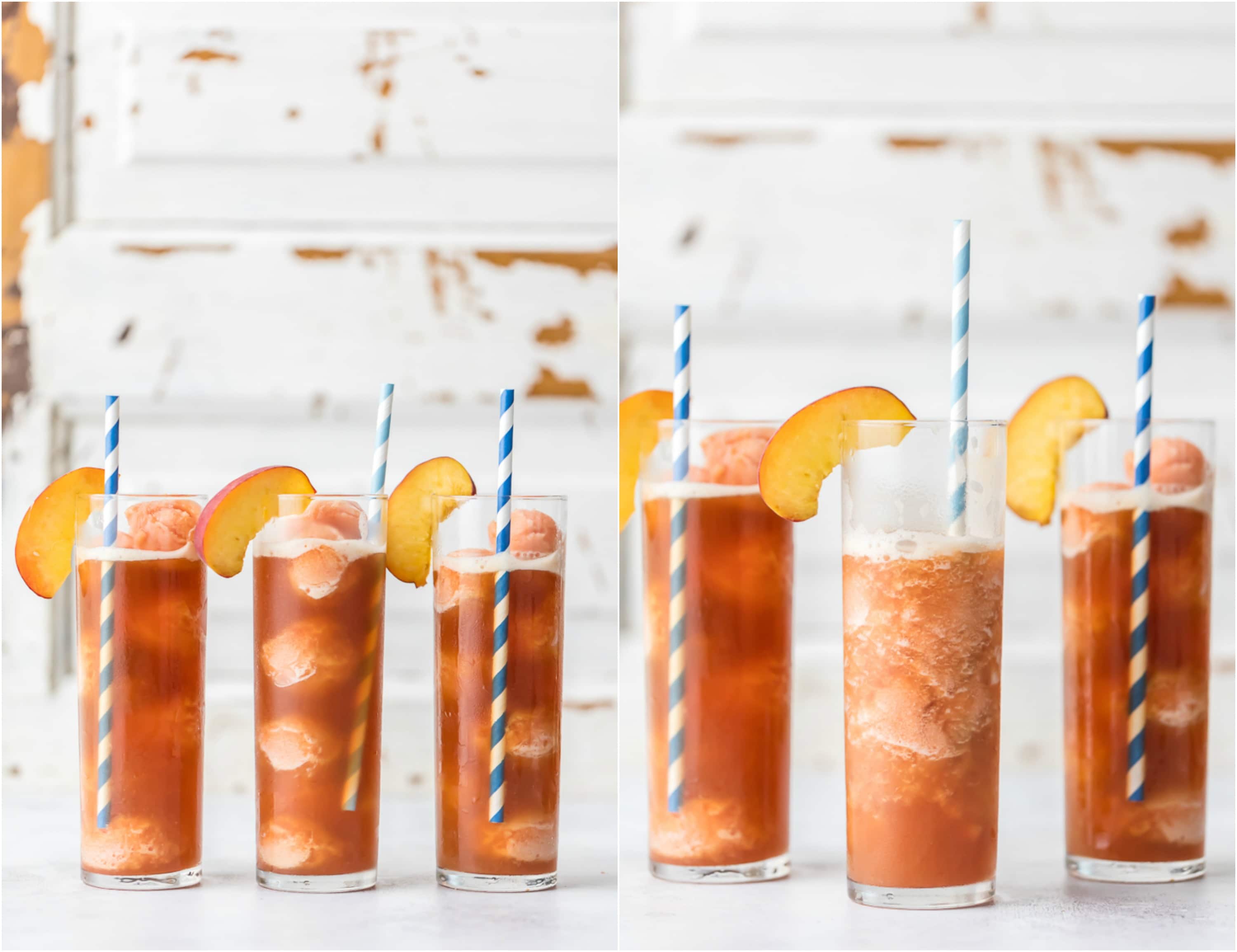 Enjoy your peach tea ice cream floats!
Love ice cream cocktails? Here are a couple more to try:
Bourbon Orange Soda Cherry-Vanilla Ice Cream Floats, from Boulder Locavore.
The Hummer Ice Cream Cocktail, from The View from Great Island.
Shamrock Shakes and Grasshopper Cocktails, from Comfortably Domestic.