This Coconut Vodka Cooler is the perfect flavor combination for fall. Pear, vanilla, and coconut make a super delicious and easy cocktail!
Coconut Vodka Cooler
This Pear Vanilla Coconut Vodka Cooler is the perfect flavor for those end-of-summer days. You don't want to let the summer sun go away, but you're also excited about the cozy scents and flavors of autumn…I go through this emotional confusion every year, and this drink makes it just a little bit easier!
Coconut vodka combined with pear juice, vanilla extract, and coconut water make a refreshing, delicious, pretty, and easy cocktail that everyone will love! What more can we ask for from a drink?
Add this coconut pear cocktail to your autumn drinks list. It's sure to be a hit!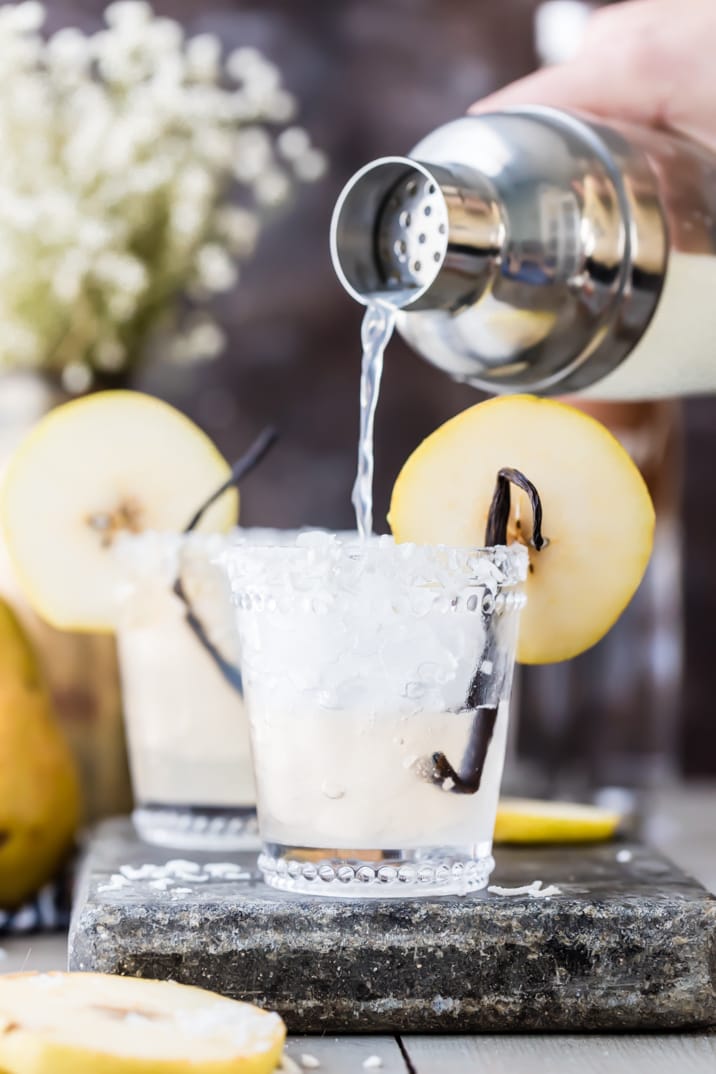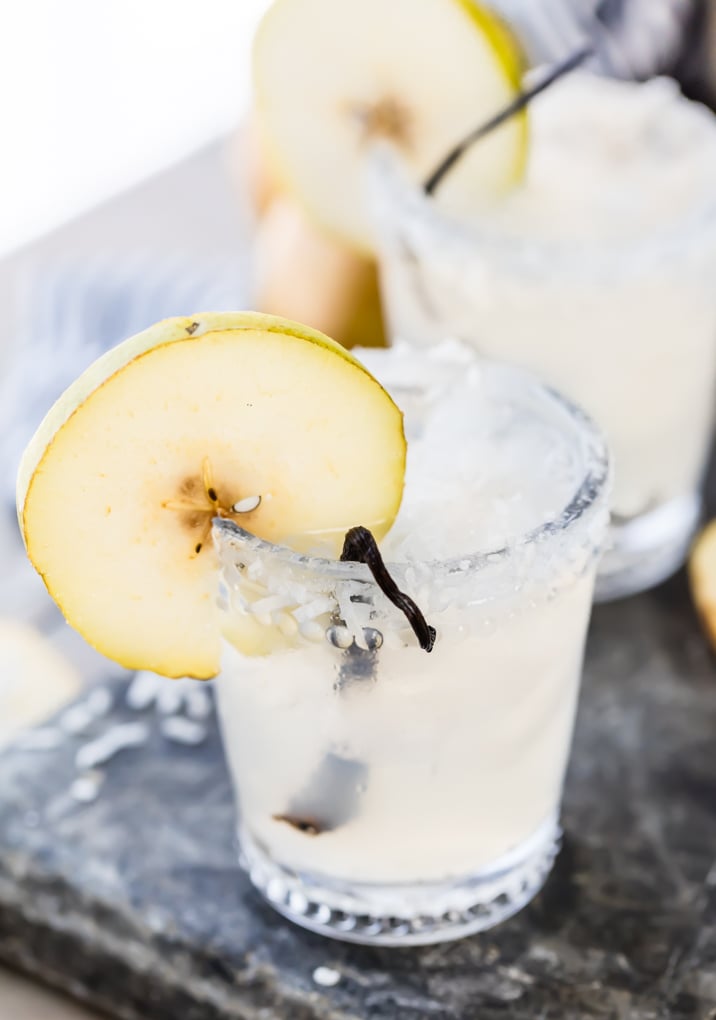 Easy Coconut Vodka Drink
All year I've been honored to be creating cocktails in partnership with Pearl Vodka. I love their quality, flavors, and even their pretty packaging! I've had the pleasure of meeting some of their fabulous employees (They're a Saint Louis company, but are sold nation wide! We are honored to have them right here in our city!), and it's a company I'm very proud to be working with. You might remember we using them for my Apple Pie Punch, Pomegranate Moscow Mules, Red Berry Sangria, Italian Mojitos, and Strawberry Fields Martinis. That list of drinks just shows you how versatile and delicious their line of flavors are! MMM!
Last month, a package from Pearl arrived on my door (which is like Christmas!). Inside was this new Coconut Vodka…heaven! I immediately knew it would be delicious mixed with Pear Nectar. SO REFRESHING and delish!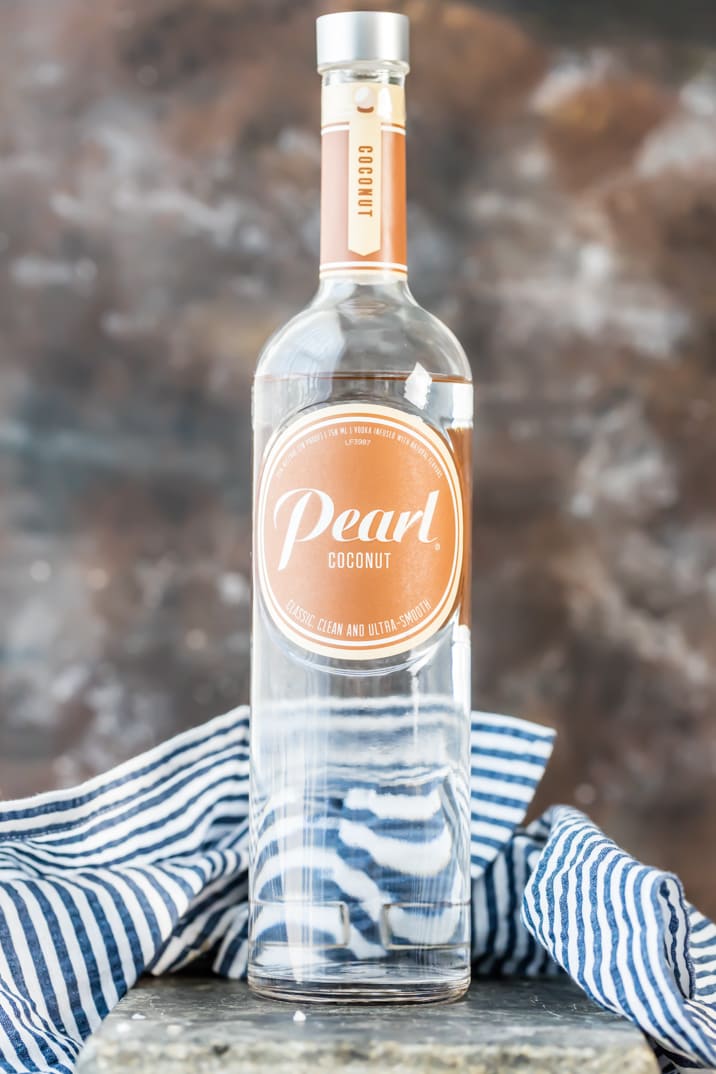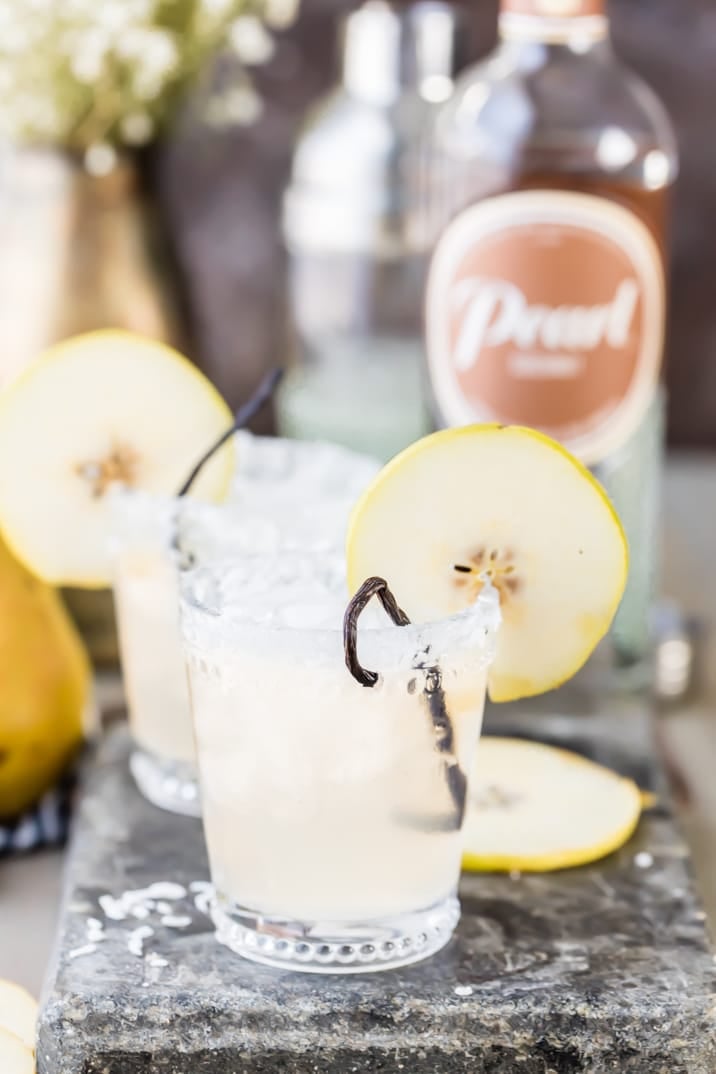 Perfect Cocktail to Transition into Fall
The mix of flavors in this cocktail is just perfect for this time of year! It's fresh and cool for the heat of the final summer days, but the splash of vanilla gives it a cozy autumn feel. It's the best of both seasons in one delicious drink!
This is the best coconut vodka drink I've ever tasted, and I just can't seem to get enough. I'll be sipping on this drink any time of year for something fun and unique.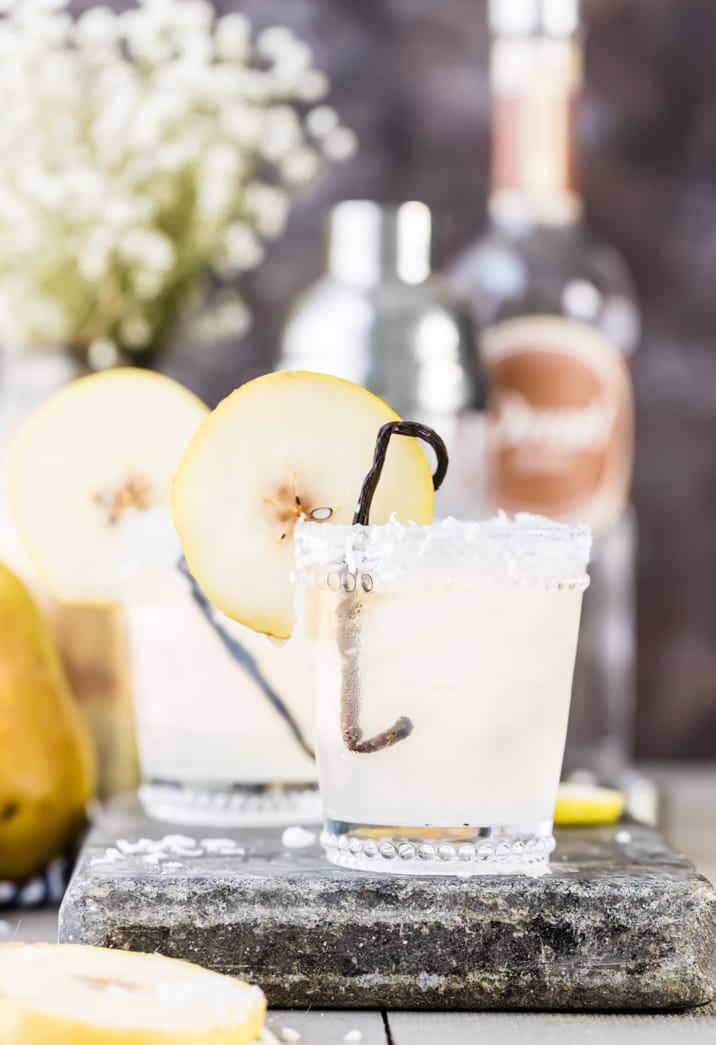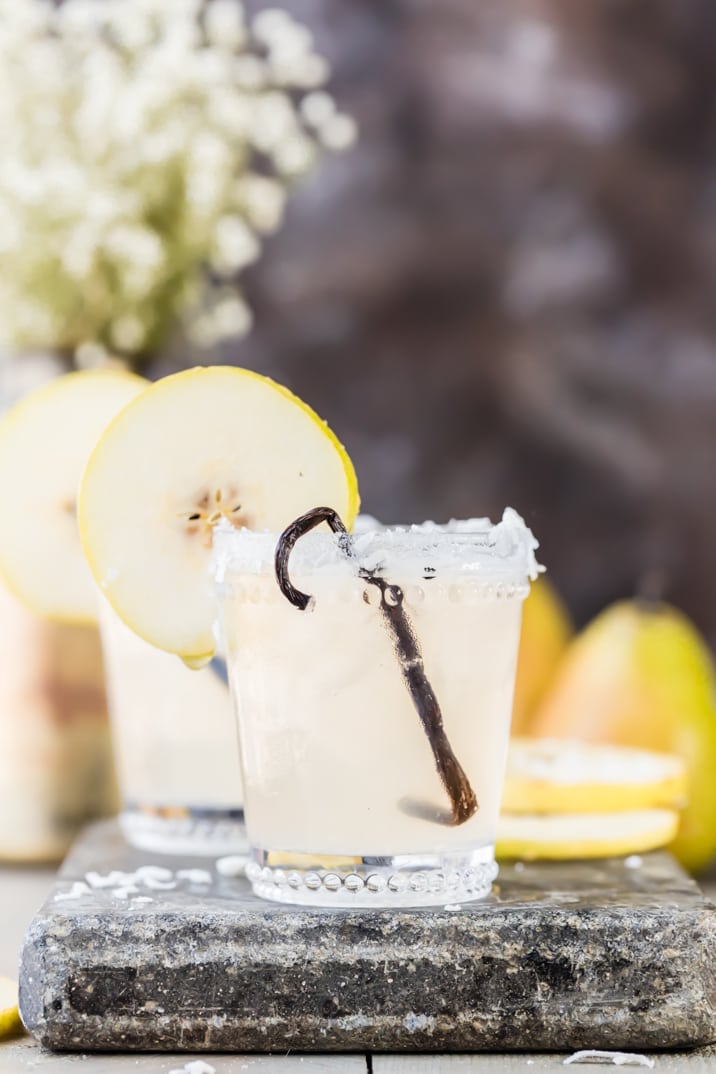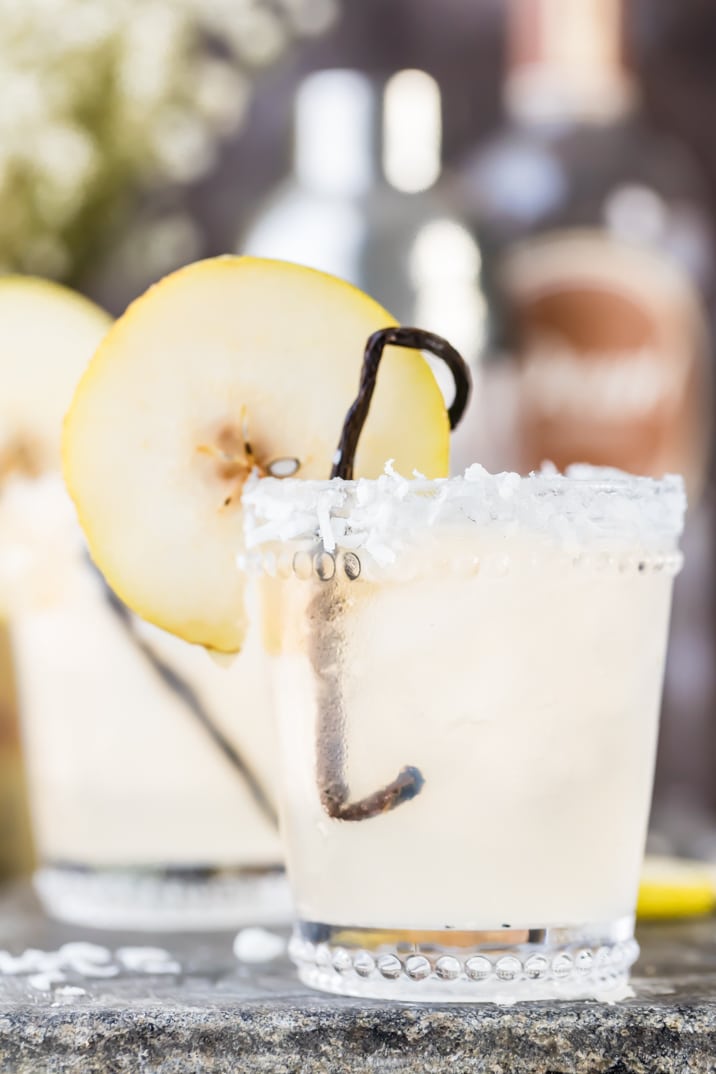 How to Make Pear Vanilla Coconut Cooler
This easy vodka cocktail just takes a few simple steps. Gather your coconut vodka, pear juice, vanilla extract and get to mixing.
Start by combing the vodka, pear juice, vanilla, and coconut milk in a cocktail shaker.
To rim the glasses, combine the coconut flakes and sugar, then dip the glass into the mixture.
Fill up your glasses with ice and pour the vodka mixture over, and done!
It's such a simple yet refreshing drink to serve. If you want a non-alcoholic version, substitute coconut water for the vodka and you'll get a similar flavor.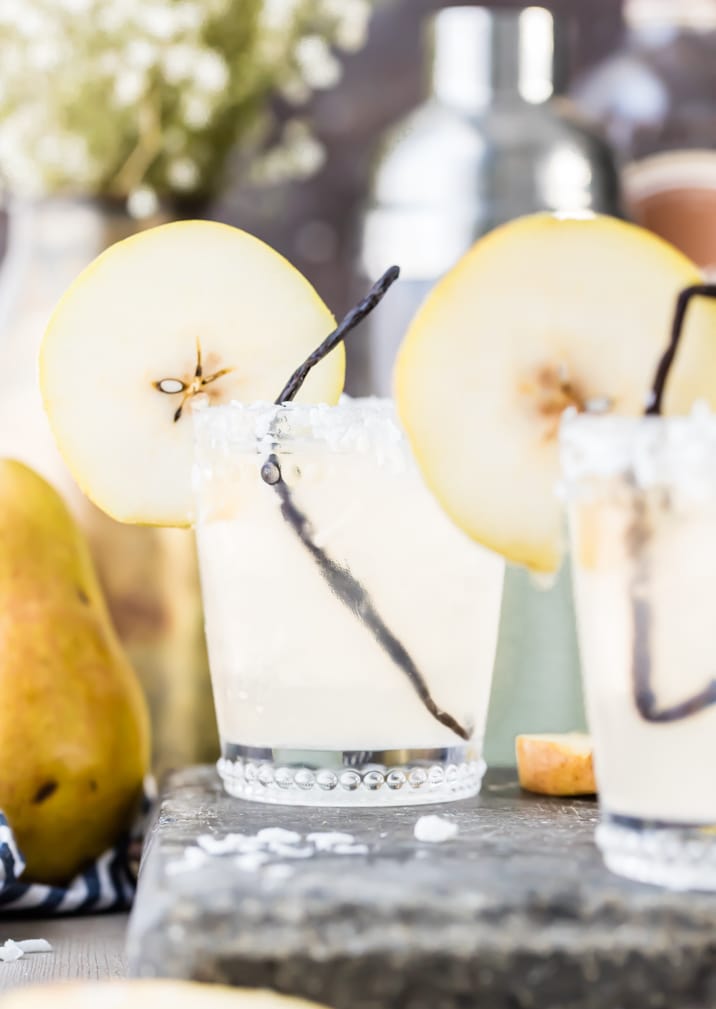 I hope you enjoy this refreshing Pear Coconut Cooler as much as we do. The perfect flavor when you don't know if you're sad that summer is leaving or happy that fall is arriving!
See the recipe card for details on how to make this Pear Vanilla Coconut Vodka Drink. Enjoy!
Be sure to try out other favorite cocktails: