Pear Vanilla Coconut Cooler! A perfect flavor combo for Fall!
This post was originally created in Sept 2015. It was an instant favorite and deserved a reboot! Enjoy!
Two years ago around this time I did an entire week of Pumpkin recipes…PUMPKIN WEEK! I love pumpkin, but I think there's a new favorite Autumn flavor in town…PEAR! Pear is all the rage this season (Be sure to check out this Pear Butter, Easy Pear Tart, and Pear Spiced Latte!)…and I couldn't wait to get started using it in everything from recipes to cocktails! This Pear Vanilla Coconut Cooler is perfect for Fall…refreshing, delicious, pretty, and easily made non-alcoholic. What more can we ask for from a drink??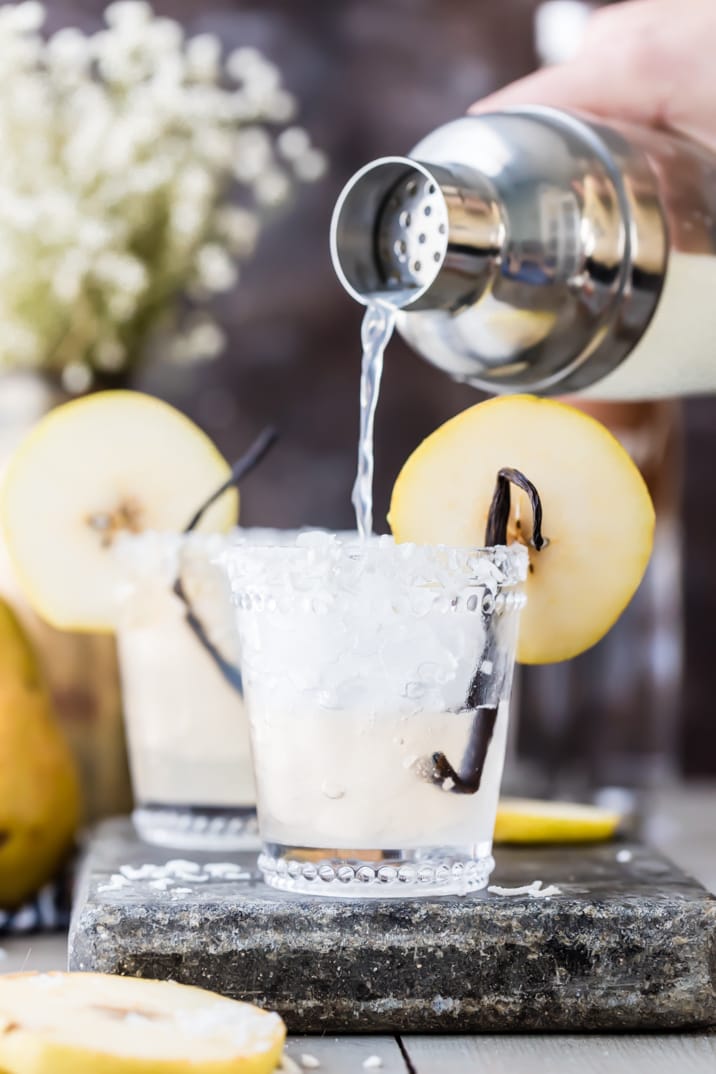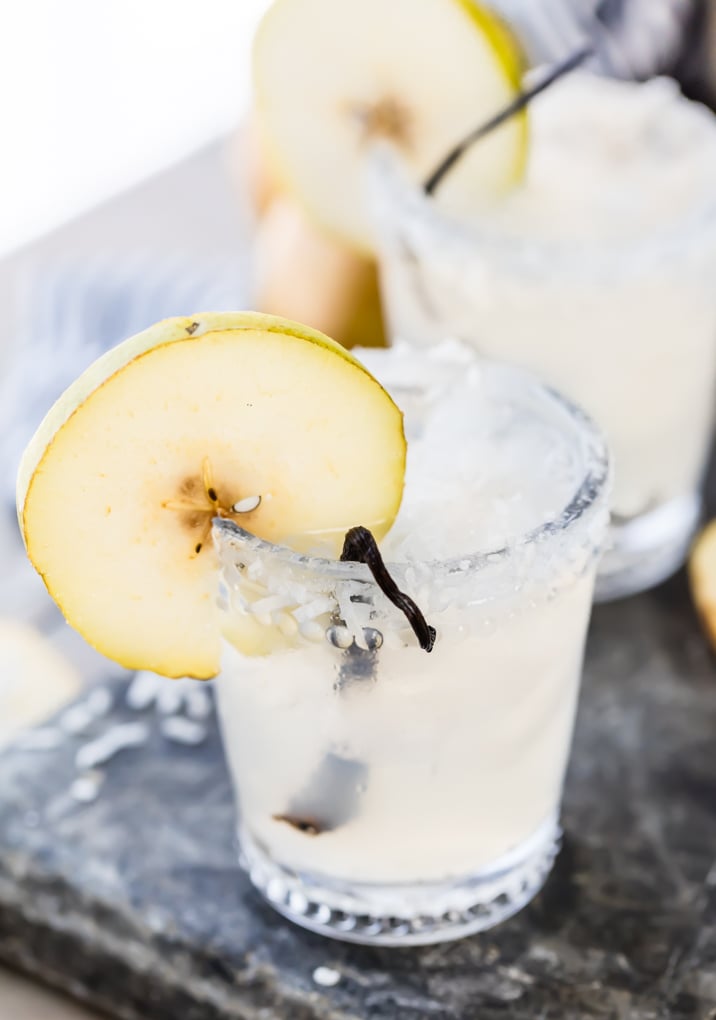 All year I've been honored to be creating cocktails in partnership with Pearl Vodka. I love their quality, flavors, and even their pretty packaging! I've had the pleasure of meeting some of their fabulous employees (They're a Saint Louis company, but are sold nation wide! We are honored to have them right here in our city!), and it's a company I'm very proud to be working with. You might remember we using them for my Apple Pie Punch, Pomegranate Moscow Mules, Red Berry Sangria, Italian Mojitos, and Strawberry Fields Martinis. That list of drinks just shows you how versatile and delicious their line of flavors are! MMM!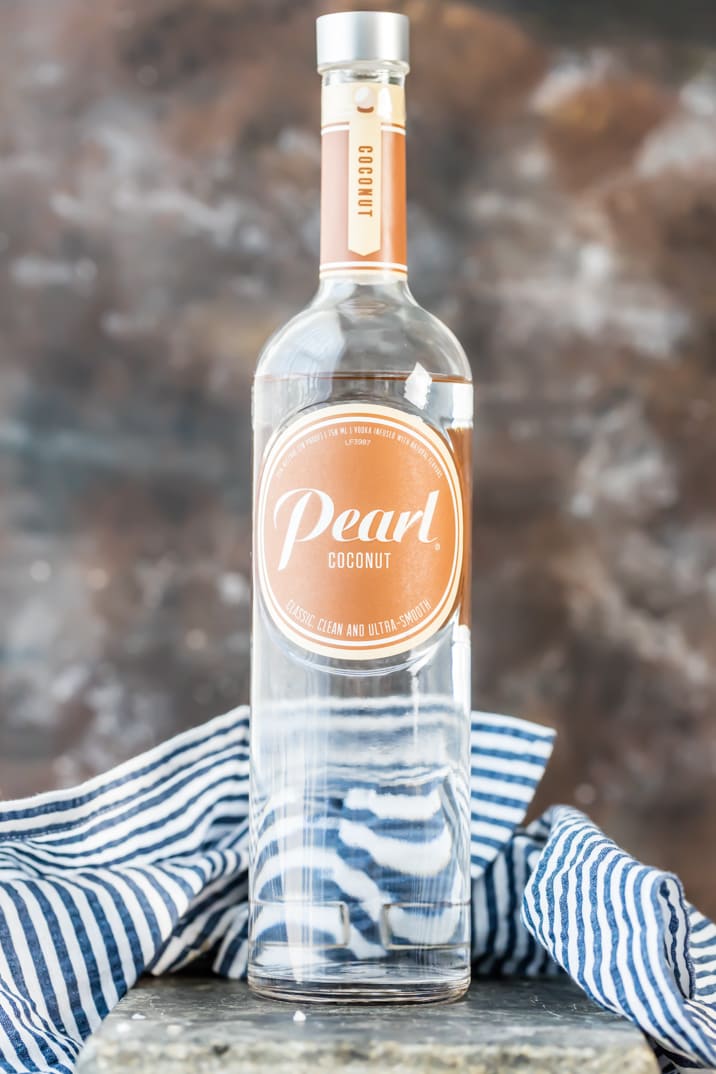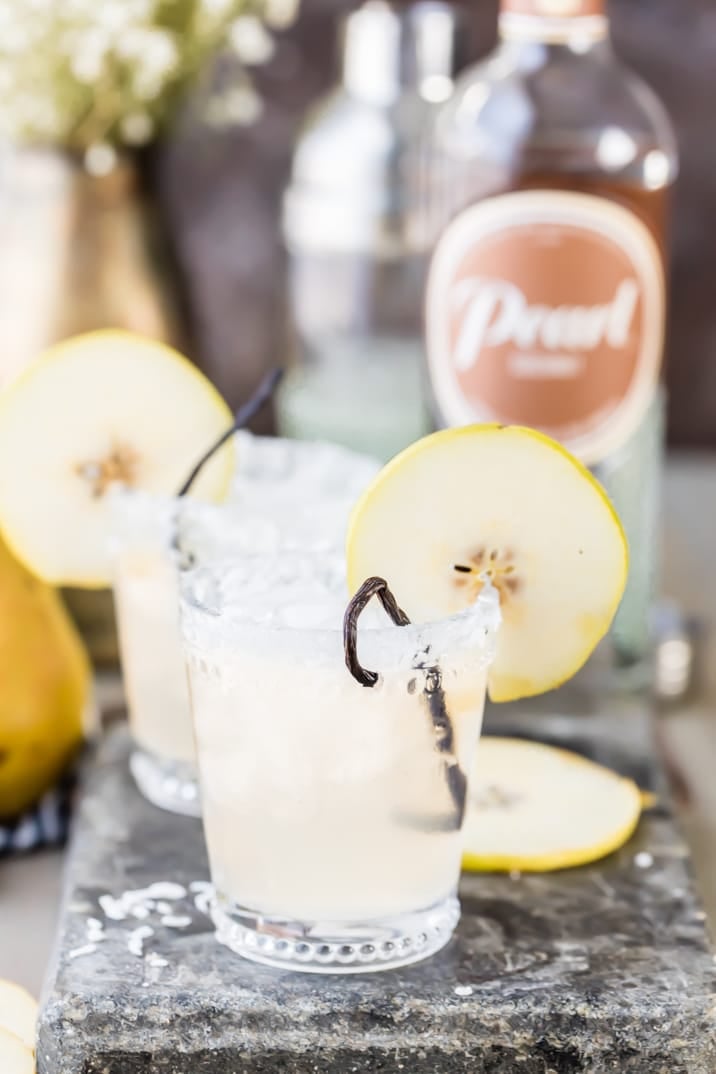 Last month, a package from Pearl arrived on my door (which is like Christmas!!). Inside was this new Coconut Vodka…heaven! I immediately knew it would be delicious mixed with Pear Nectar. SO REFRESHING and delish!!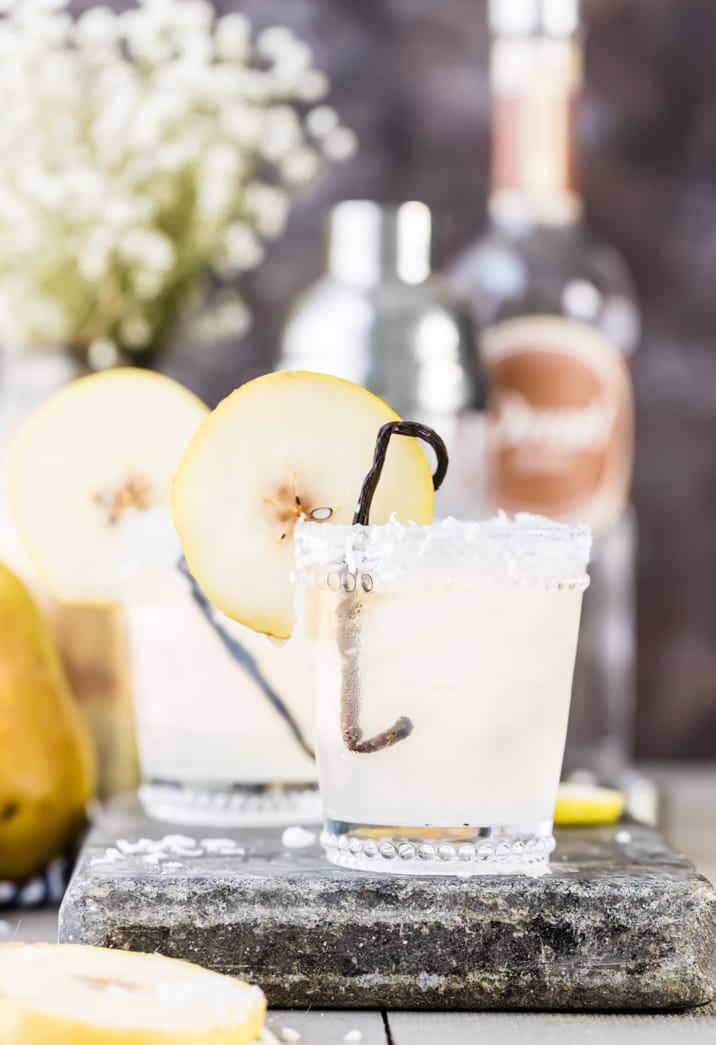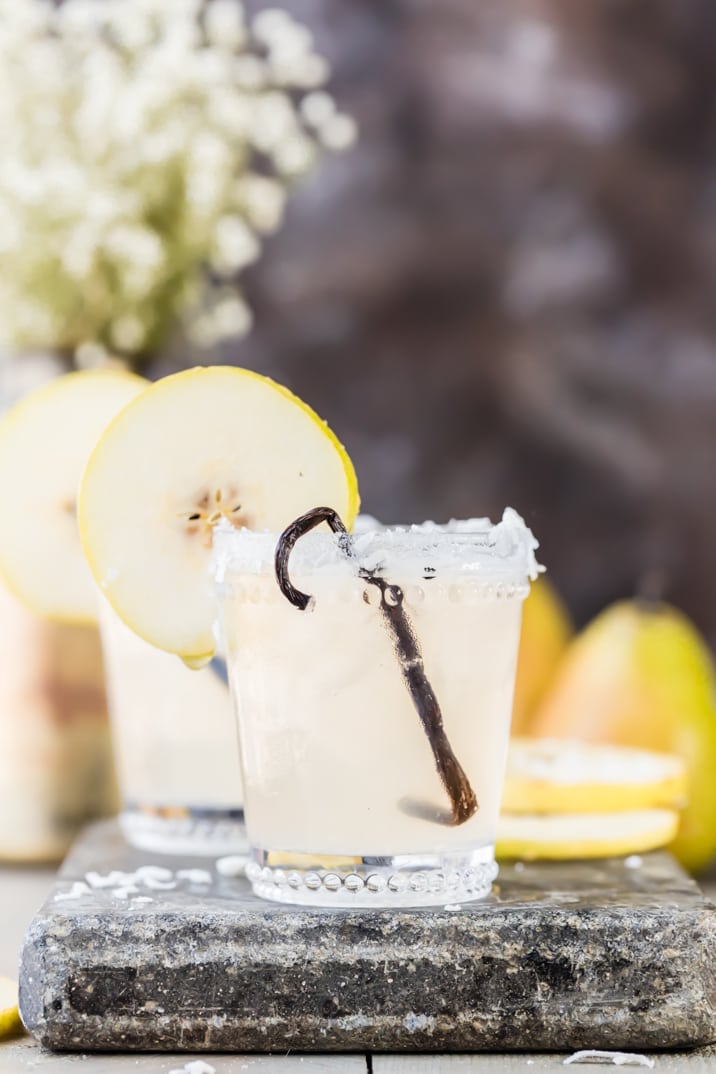 Add a splash of vanilla and you have the perfect Autumn cocktail! Easy, delicious, and pretty. My kind of drink!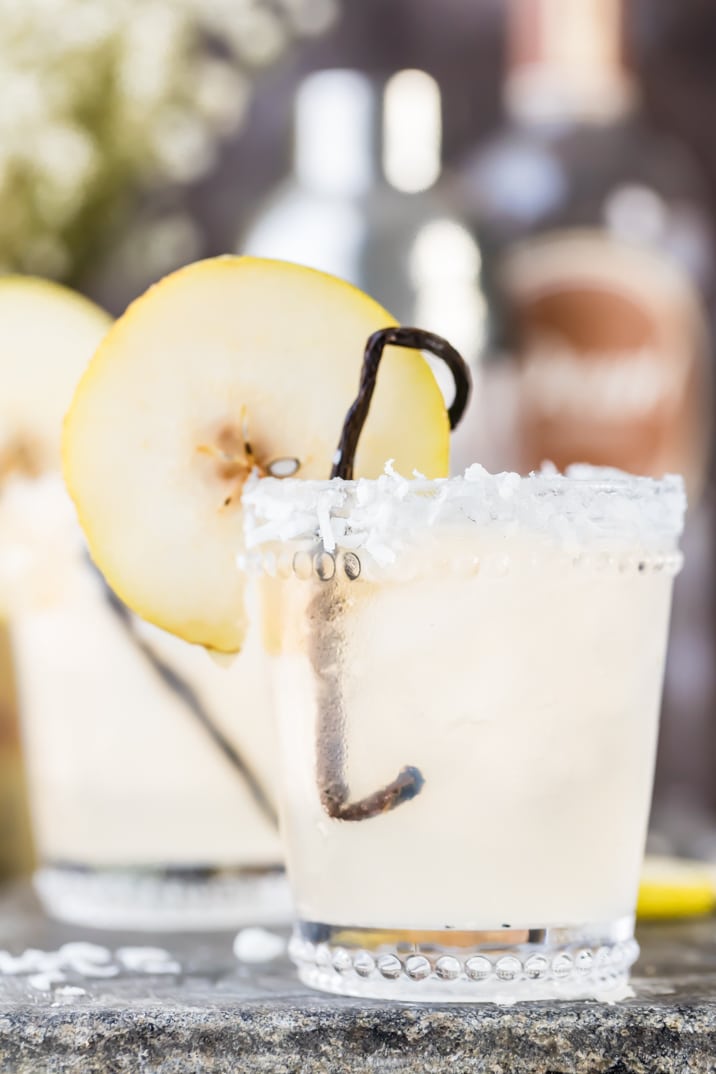 Cheers!!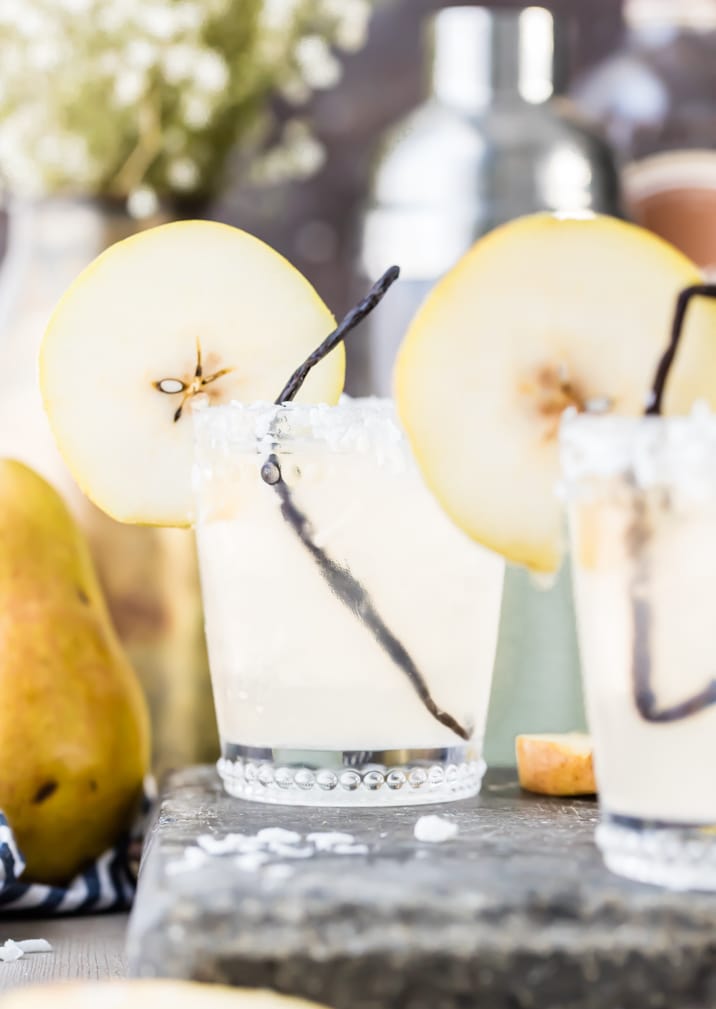 Thank you so much Pearl Vodka for sponsoring this post! As always, all opinions are 100% my own. Thank you readers SO much for supporting the brands that help support The Cookie Rookie!