I'm so sad that the weekend is already QUICKLY coming to a close. They always go so fast. It always makes me sad. At least I have some delicious pears to raise my spirits!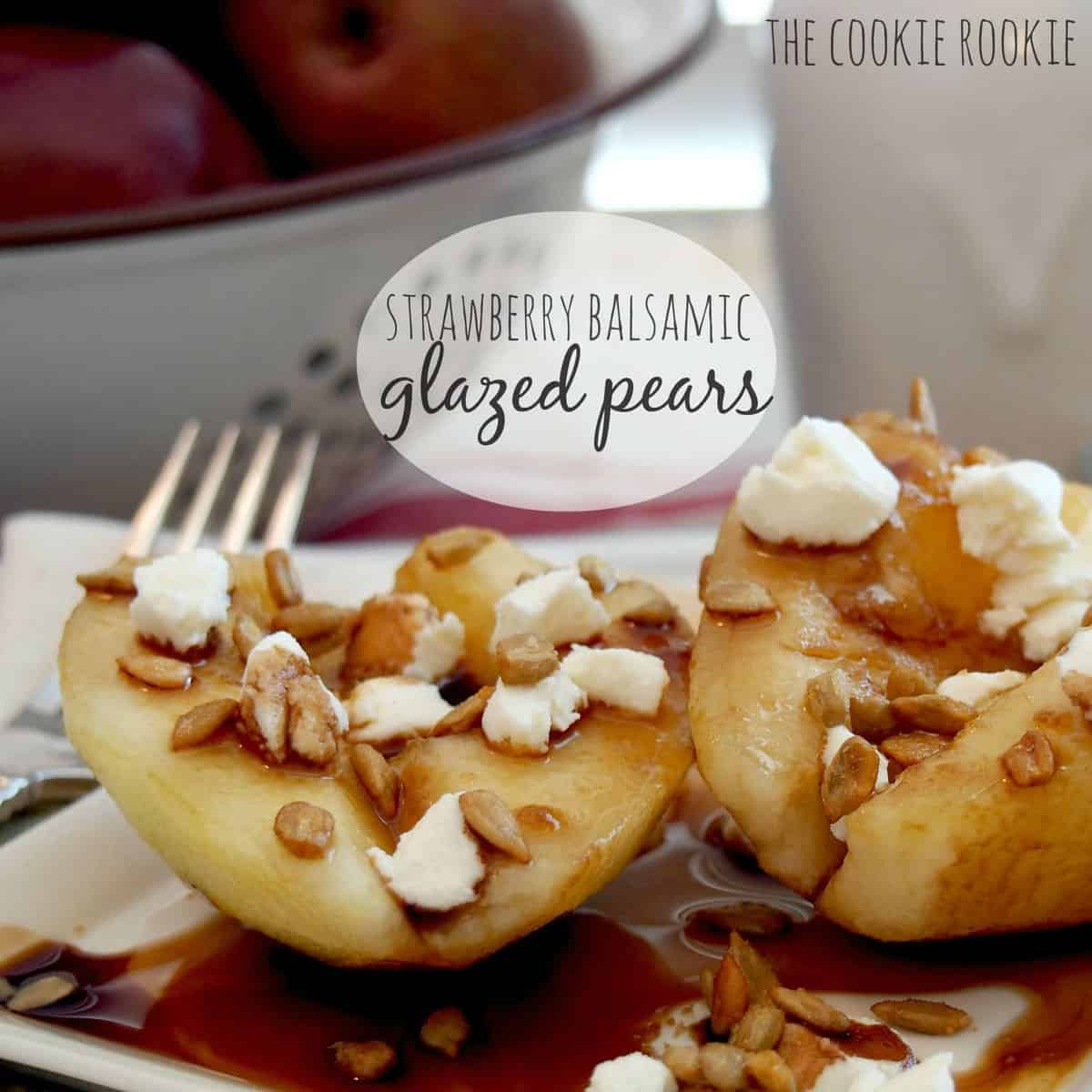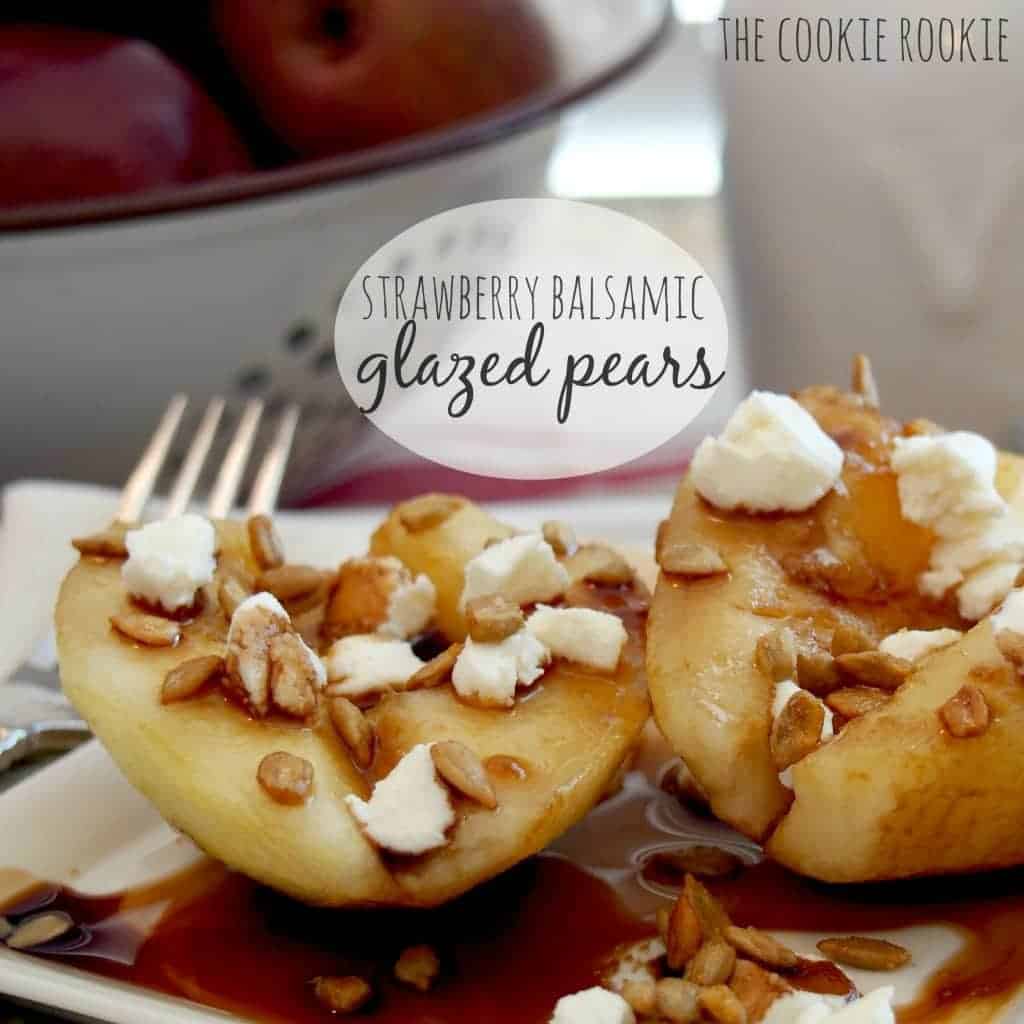 Simple is always best. Almost 100% of the time. These delicious pears are so simple and SO delicious.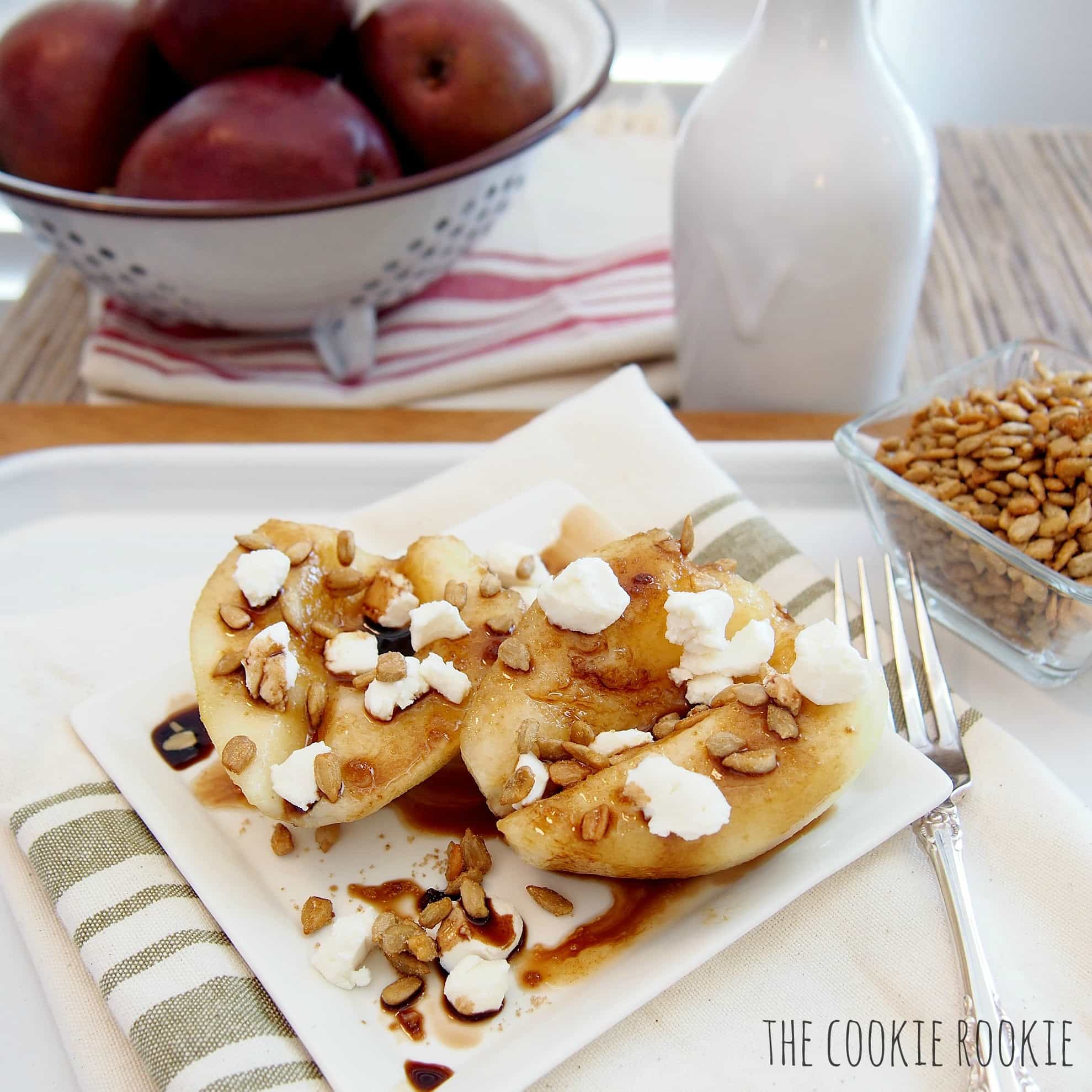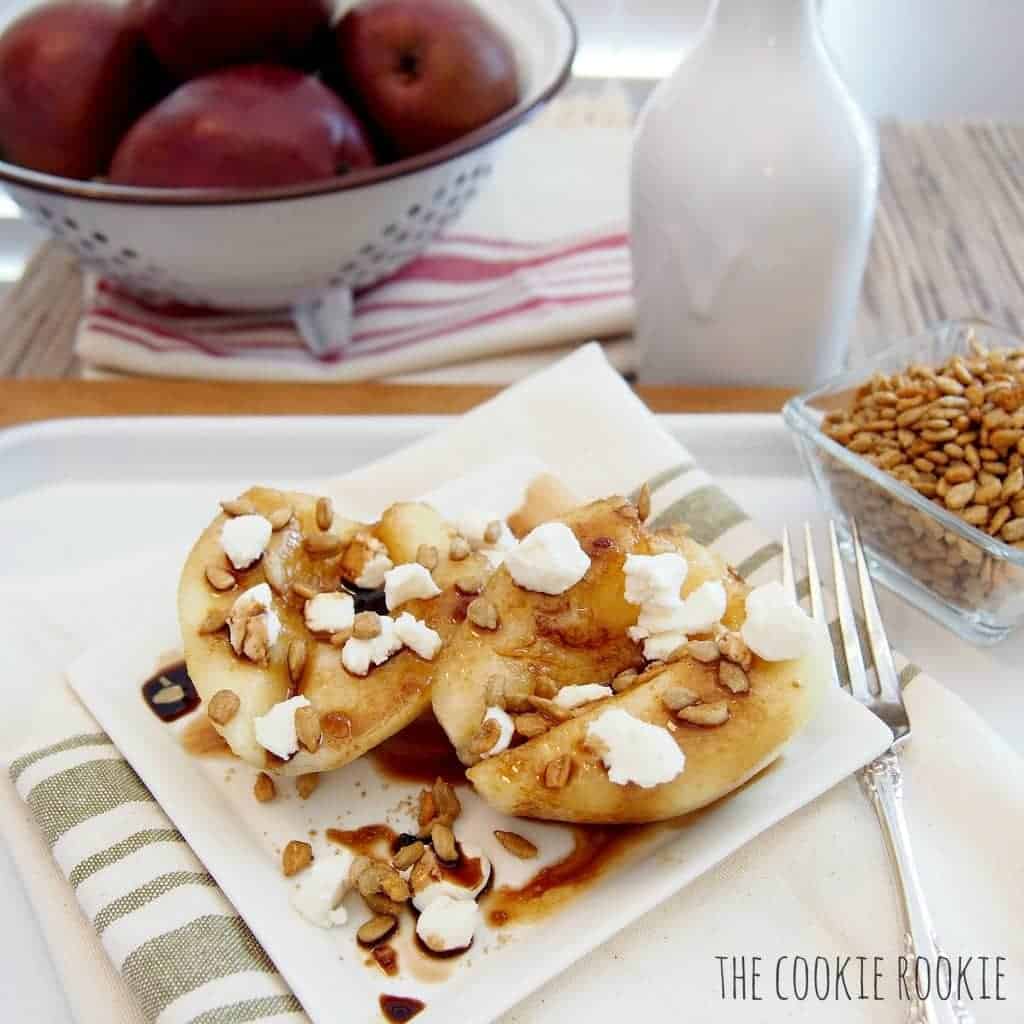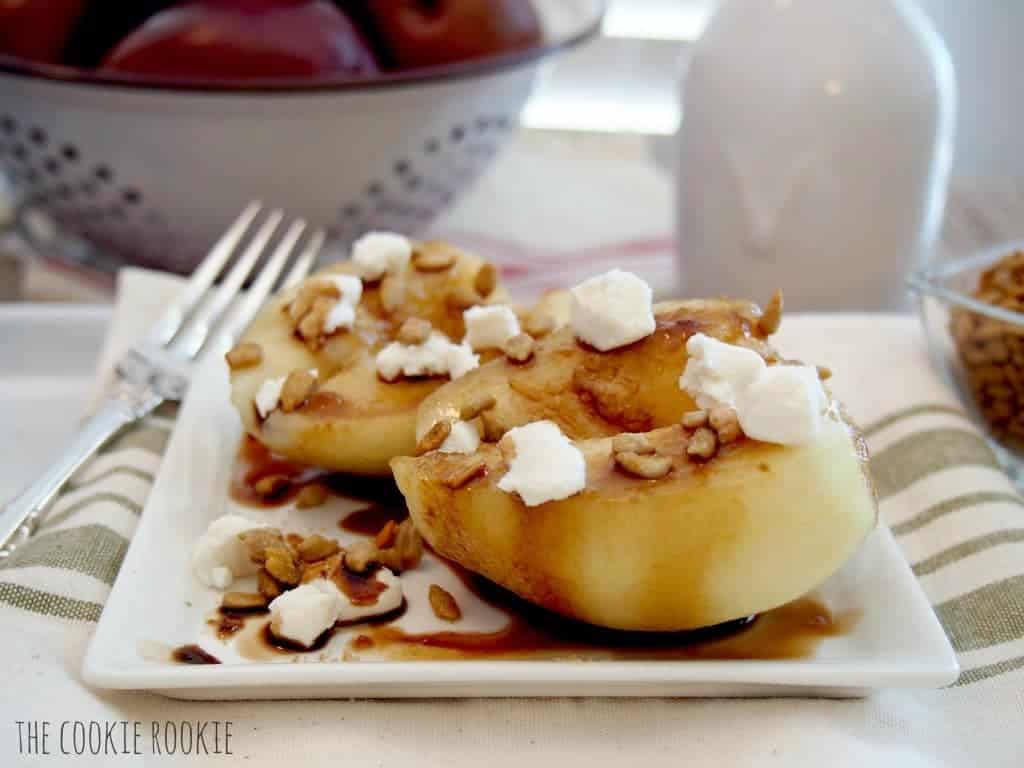 I never realized how flavorful pears could be until mom made her Almond & Pear Tart earlier this year. Since then, I've been hooked. Good pears are so juicy and delicious, they don't need much help in showing off their flavor. Simply drizzling with balsamic, crumbled honey goat cheese and honey roasted sunflower nuts creates an amazing dish. So so good.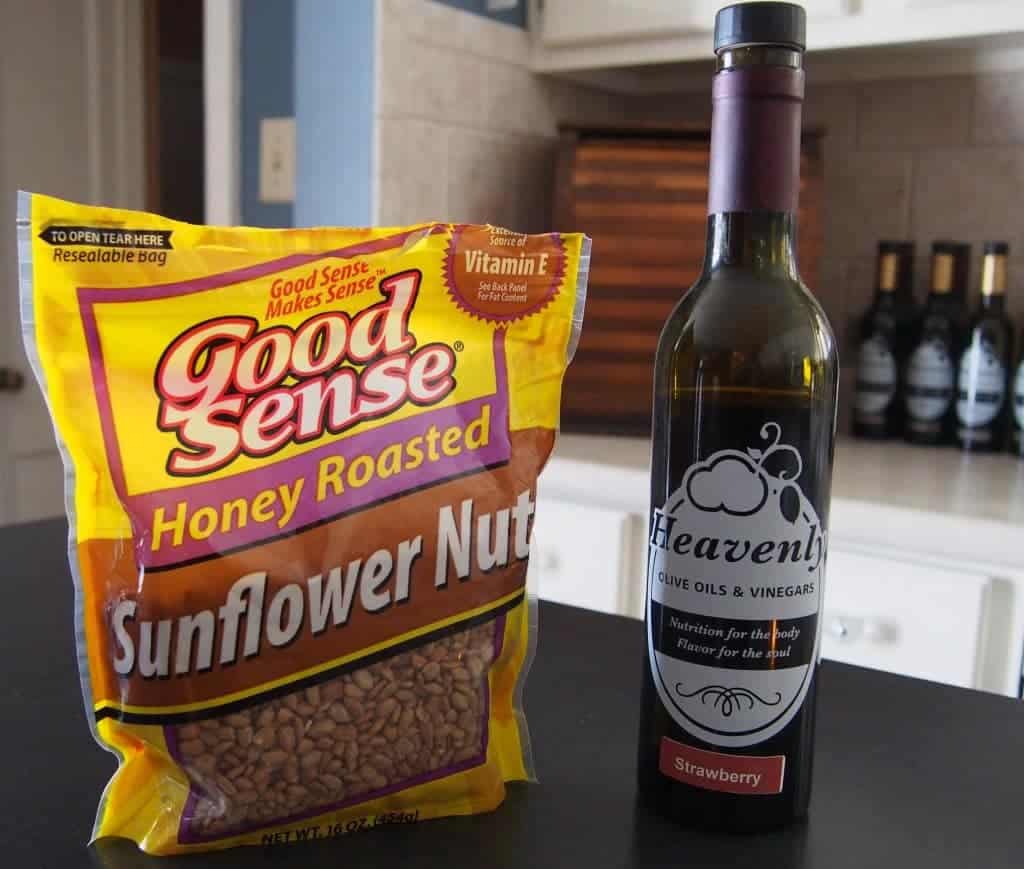 Mom found a fabulous store in KC that specializes in oils and vinegars…Heavenly Oils. Their products are so fresh and amazing. You will be amazed. We used their Strawberry Balsamic for this recipe. It just has the best flavor. Check them out online HERE to see their locations and more information about their products. Mom ended up buying 8 different types and has loved every one! Dad just rolls his eyes, but he loves everything she cooks so he isn't going to complain. :)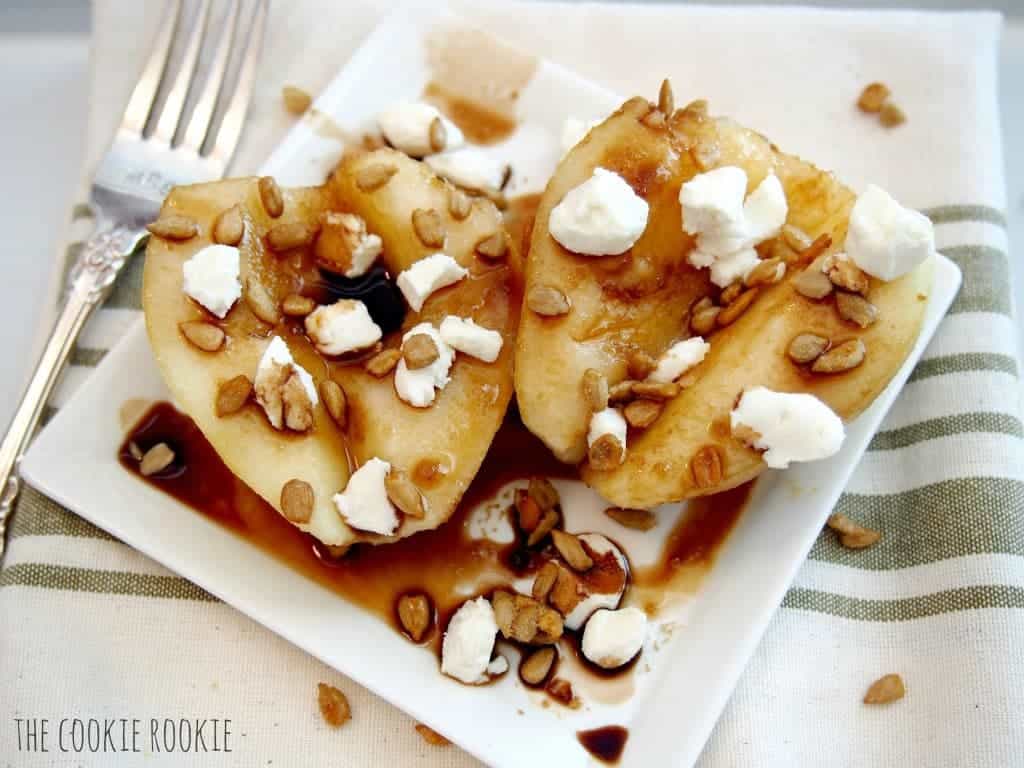 This makes a perfect breakfast, brunch, or even just snack. Being healthy and using fresh ingredients isn't so bad after all! Enjoy!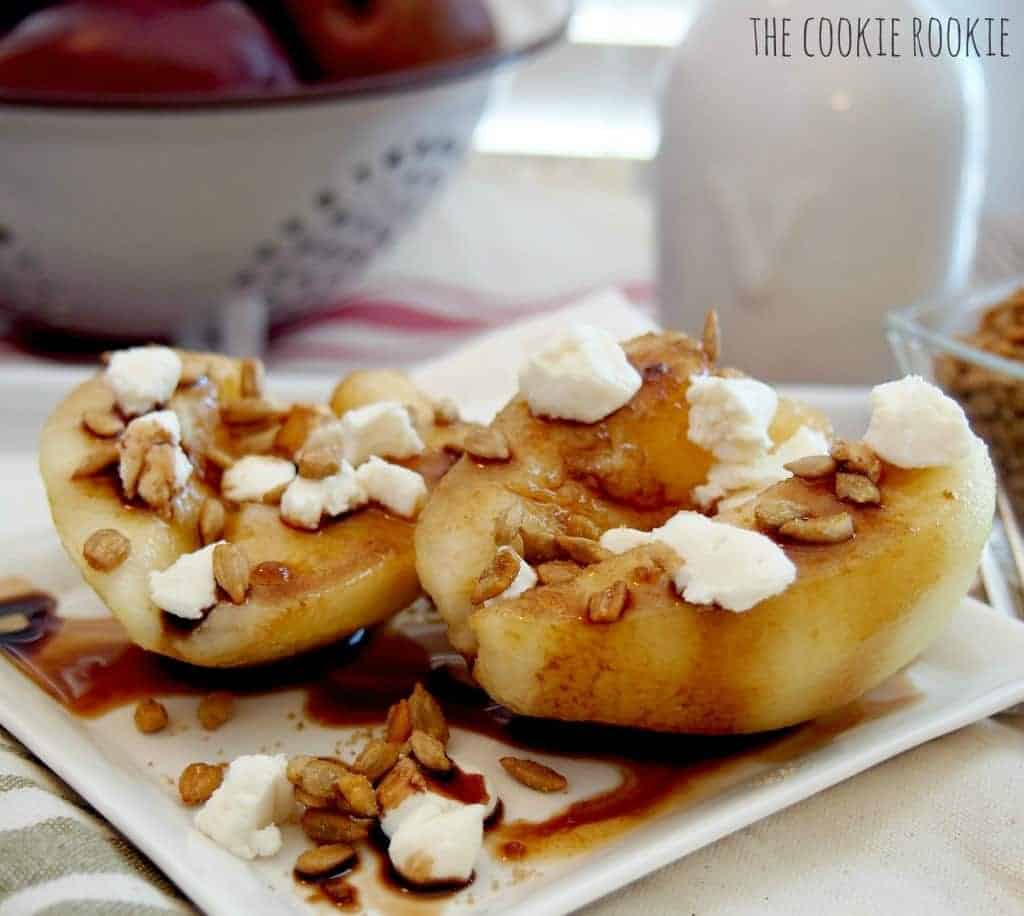 CHECK OUT SOME OTHER HEALTHY FAVORITES: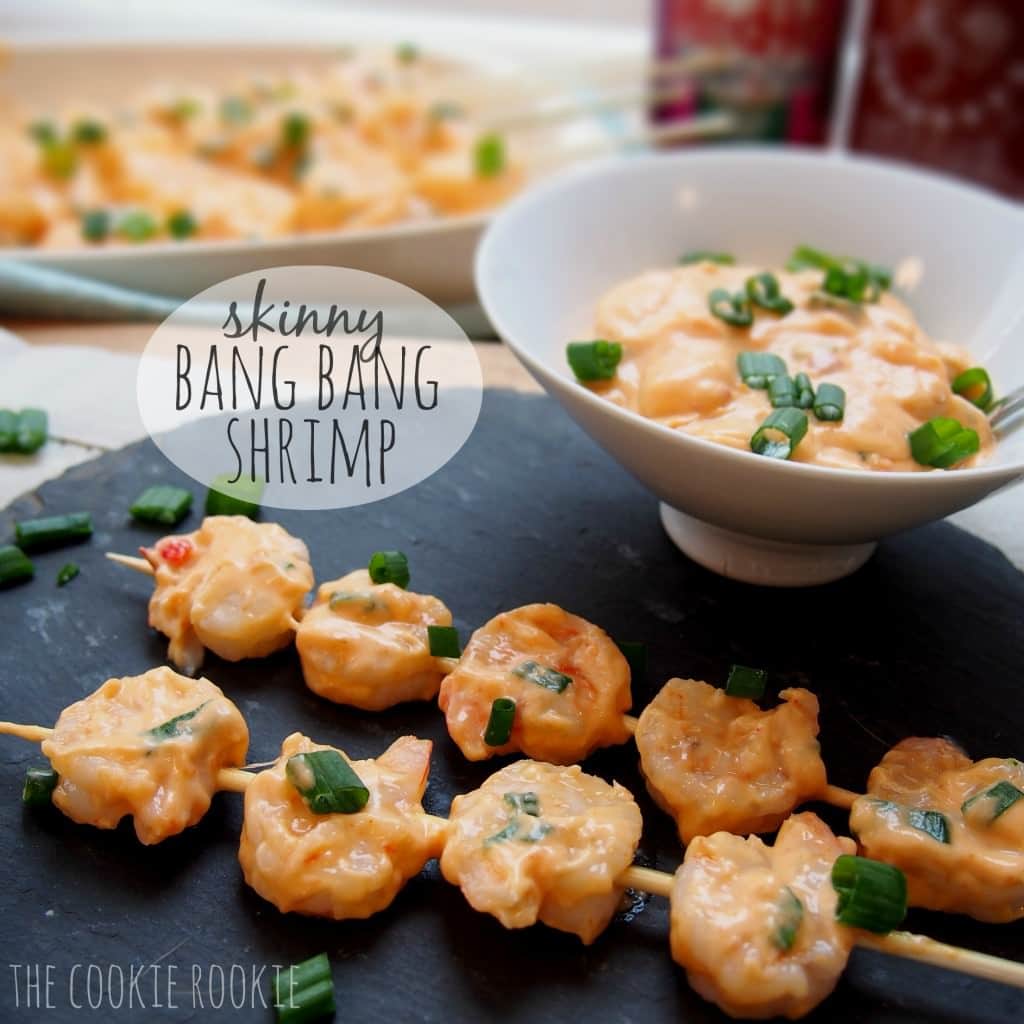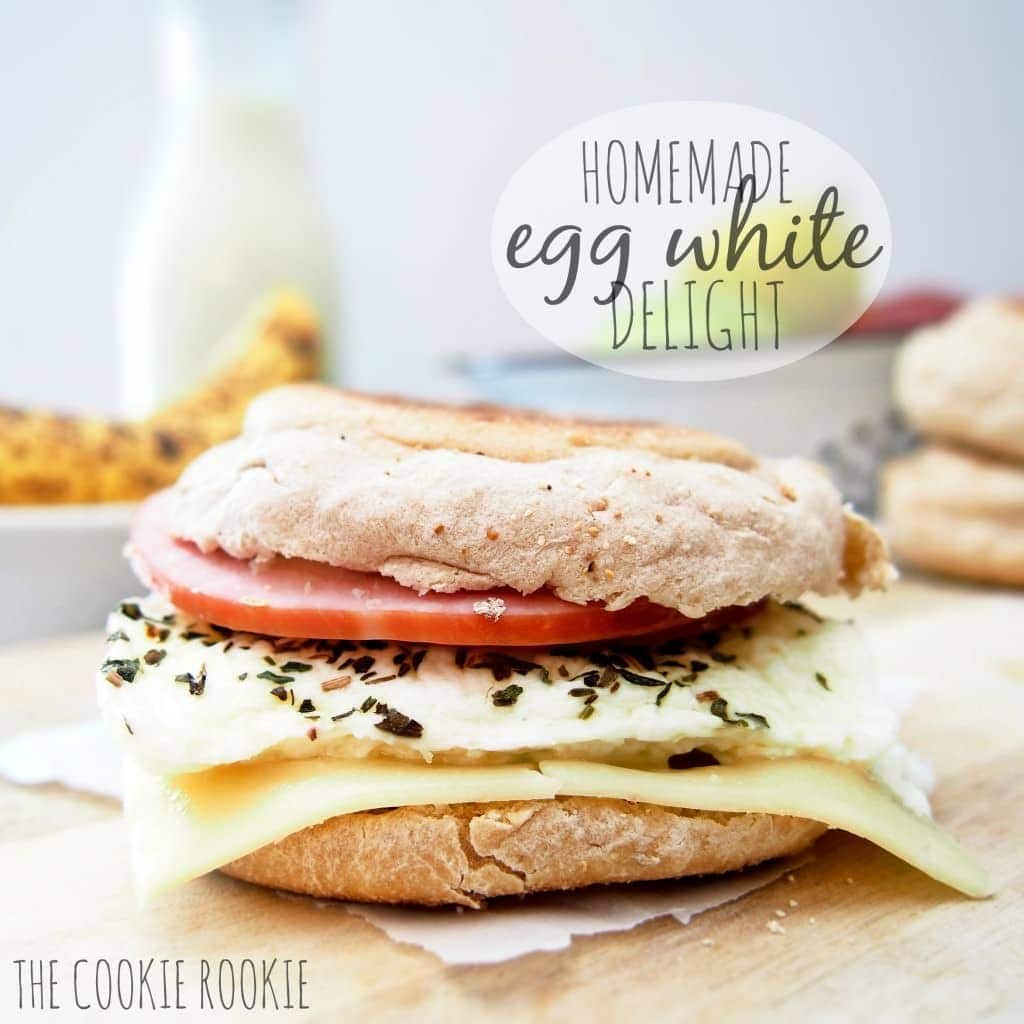 CHICKEN & SWEET POTATO ENCHILADAS