Peppermint Hot Chocolate Floats are the best dessert for Winter. SUPER EASY sweet treat alert!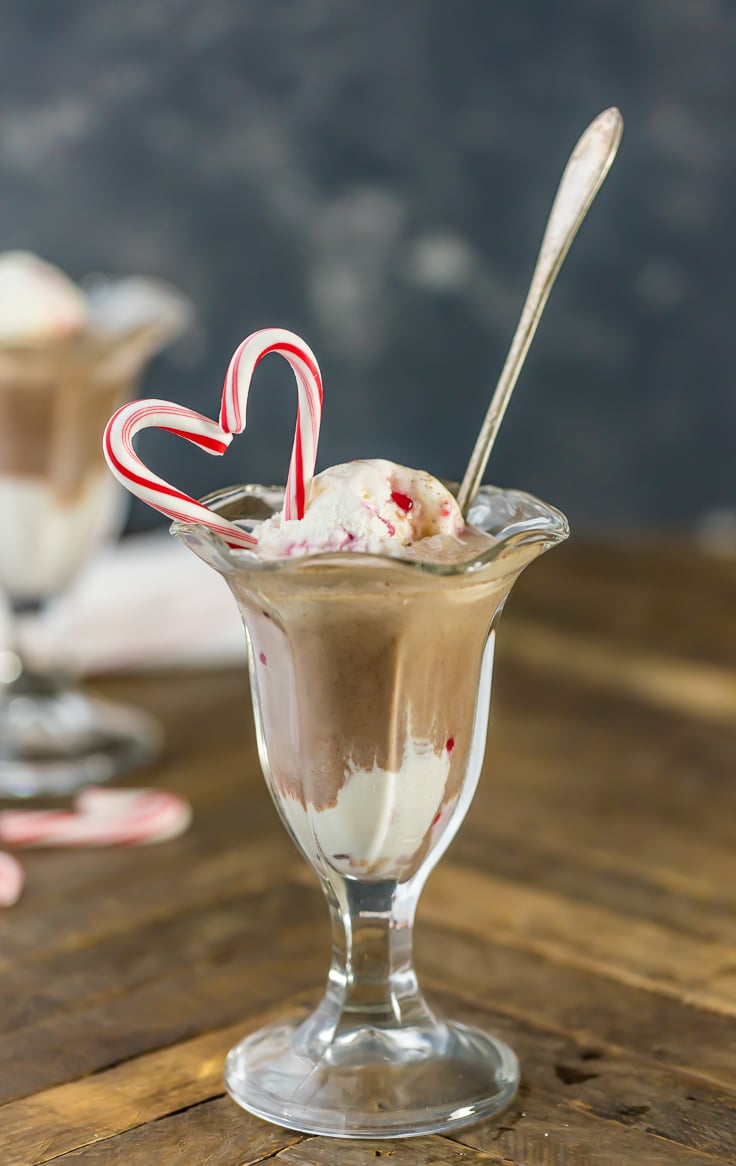 HOW ARE YOU RECOVERING FROM CHRISTMAS?! The most wonderful time of the year. I can't believe it's already passed us by, how is that possible?! I say we keep the Christmas cheer going all winter by enjoying peppermint and chocolate for as long as possible…what do you think? My friend Lissy has always raved about enjoying her hot chocolate poured over peppermint stick ice cream, and I told her that I just had to give it a try. She told me I had to name it after her if so…so I did! You guys are going to love "The Lissy"! :)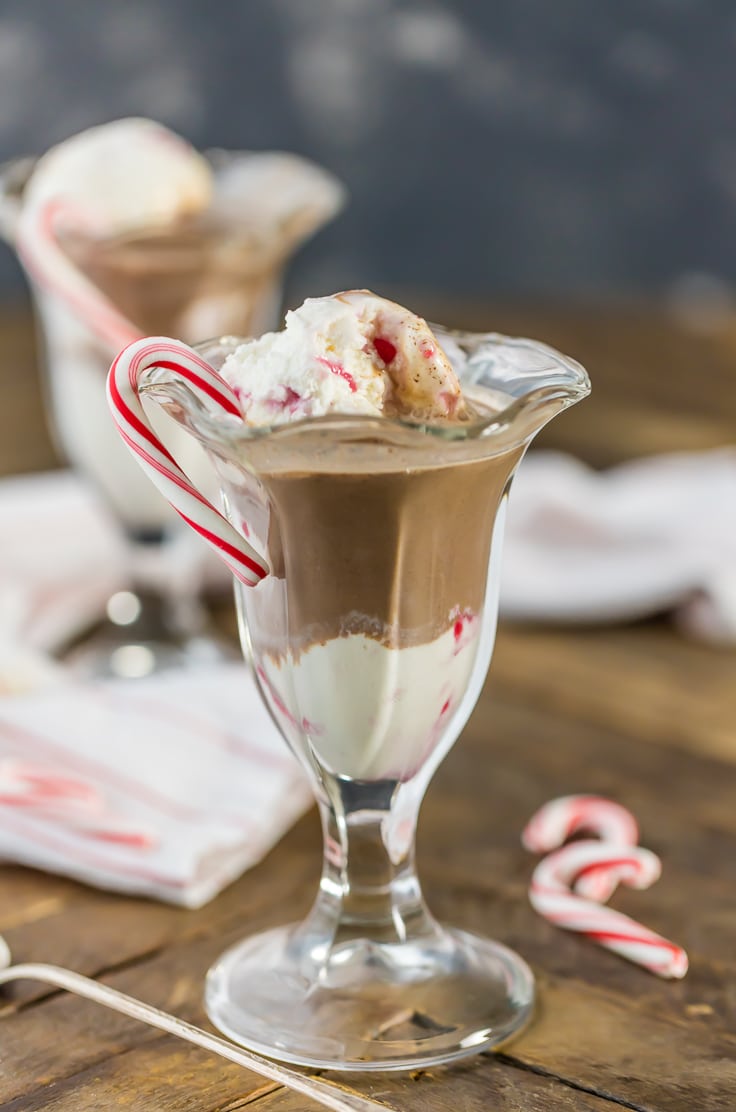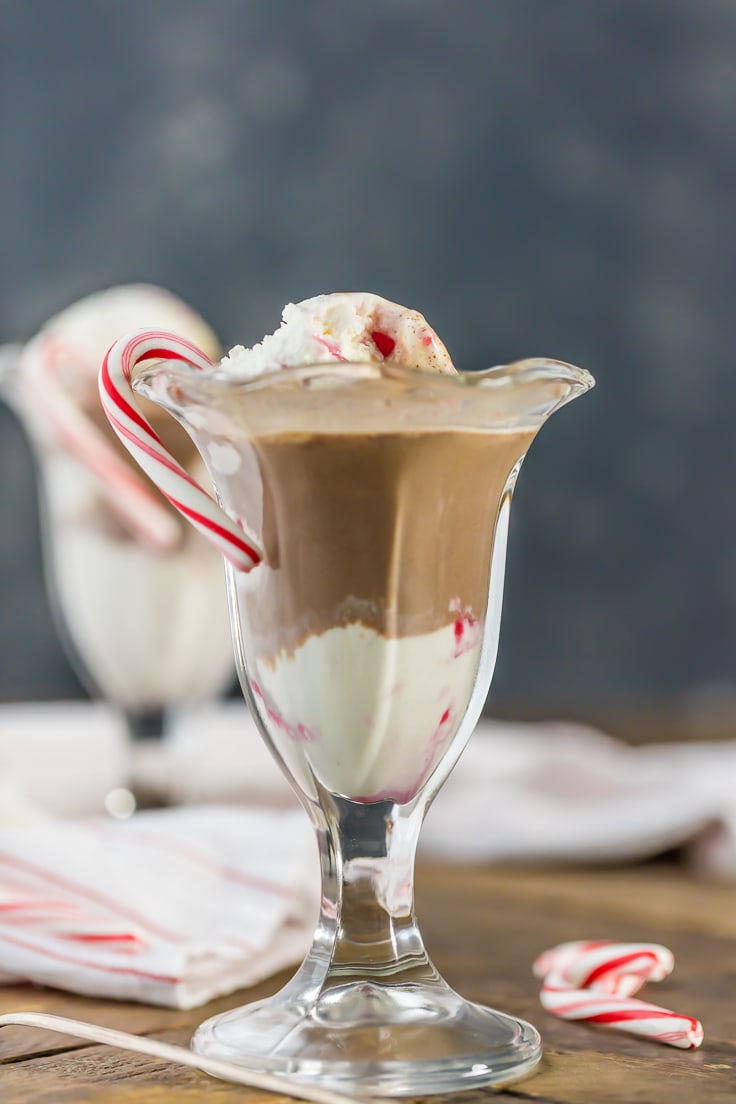 Peppermint Hot Chocolate Floats are a simple but decadent dessert, truly perfect for year round enjoyment. In the winter, you can enjoy a peppermint hot chocolate float because the flavors scream HOLIDAY. In the summer, what's better than an ice cream float? I like my logic. Once you taste it, you'll like it too.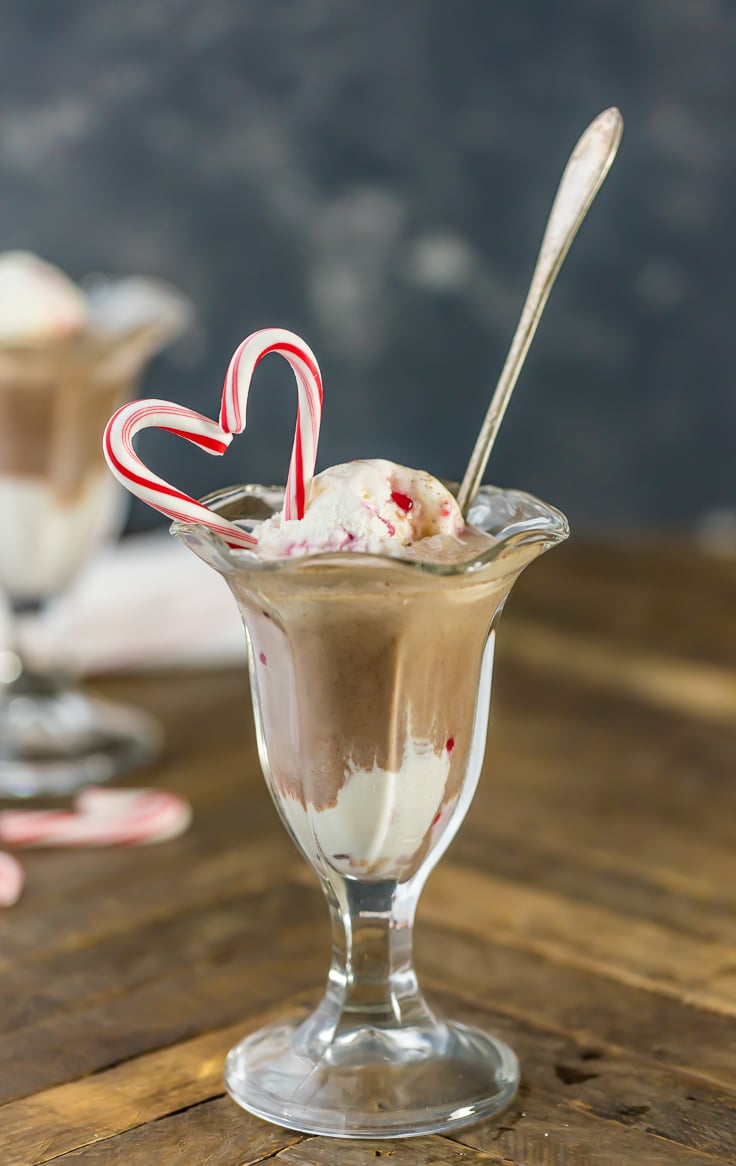 For the hot chocolate, I used my VERY FAVORITE Slow Cooker Peppermint Hot Chocolate recipe, but you could use your favorite version or even store-bought. You can also make your own ice cream for this easy ice cream float recipe. Here's an awesome recipe I love, or try this peppermint no-churn ice cream recipe, or you can buy your favorite brand. EASY. We are ready to unwind from all that holiday cooking with a treat that's ready in minutes!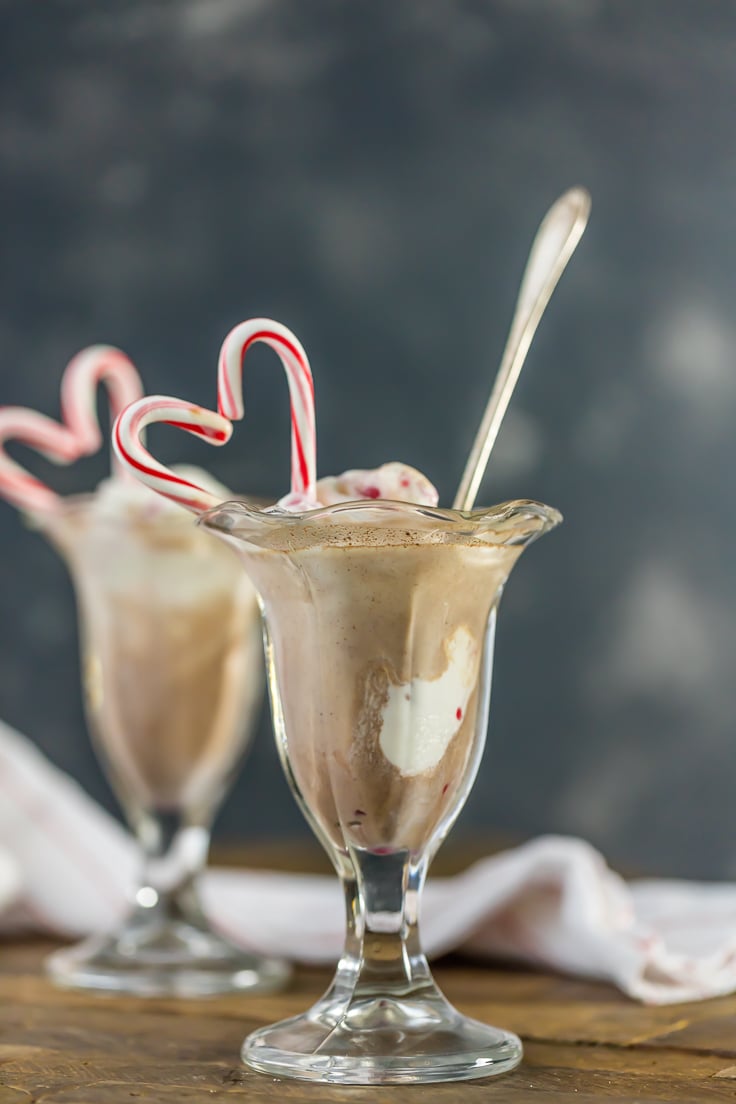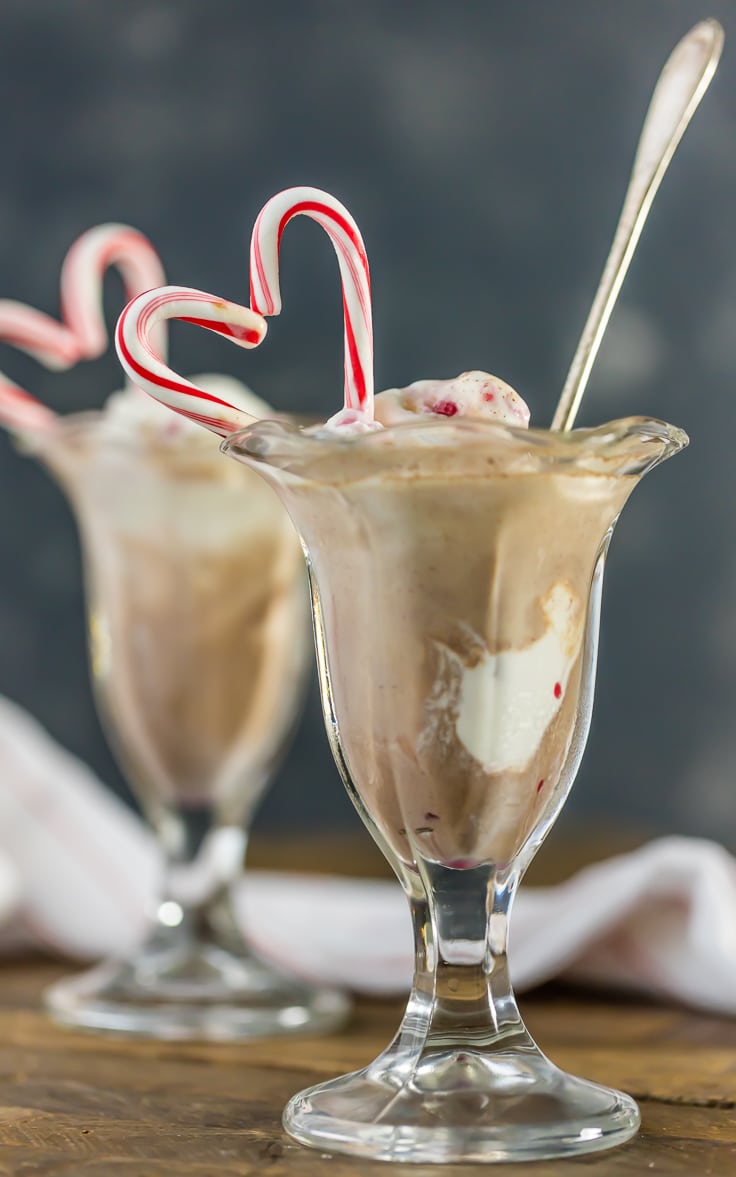 THANK YOU LISSY for the fabulous idea. I can tell this will be a favorite for years to come.
Enjoy the peppermint hot chocolate floats! Here's the recipe:
I bet these peppermint hot chocolate ice cream floats would be delicious with some homemade holiday cookies, too. Here are a few that I love:
Simple Spritz Christmas Cookies
Chocolate Gingerbread Crinkles