Easy and delicious Peppermint Hot Chocolate Martini is a delicious cocktail, perfect for fall or winter!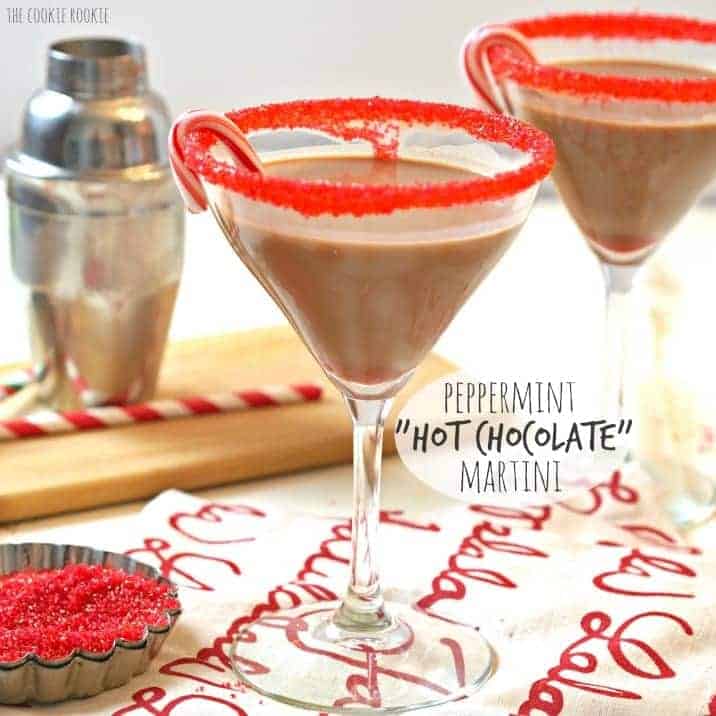 So…I know what you're thinking. Christmas ALREADY!? It's not even Thanksgiving! Ugh…I know. I have always HATED Christmas music and decorations before Thanksgiving. It's just not right!! But who says you can't enjoy some peppermint before Thanksgiving. Who says you can have hot chocolate or enjoy a nice martini!
Sure, this Peppermint Hot Chocolate Martini seems to scream Christmas.
And I photographed it with a "fa la la" napkin…but…still. It's cold outside, and that means its okay to enjoy peppermint. So, let's enjoy it! Glad we got that cleared up!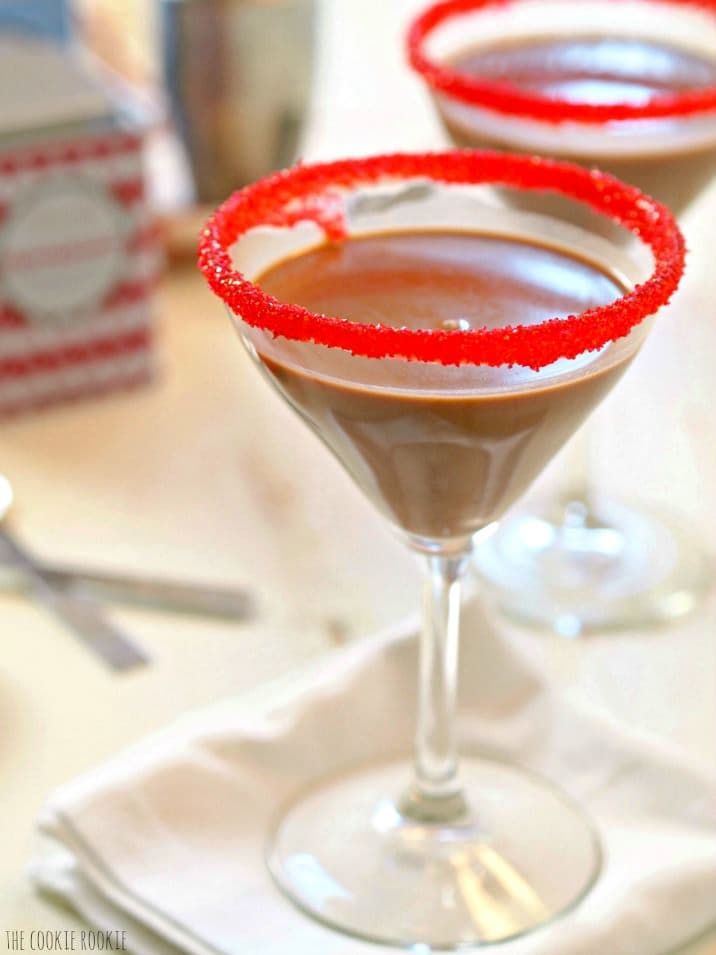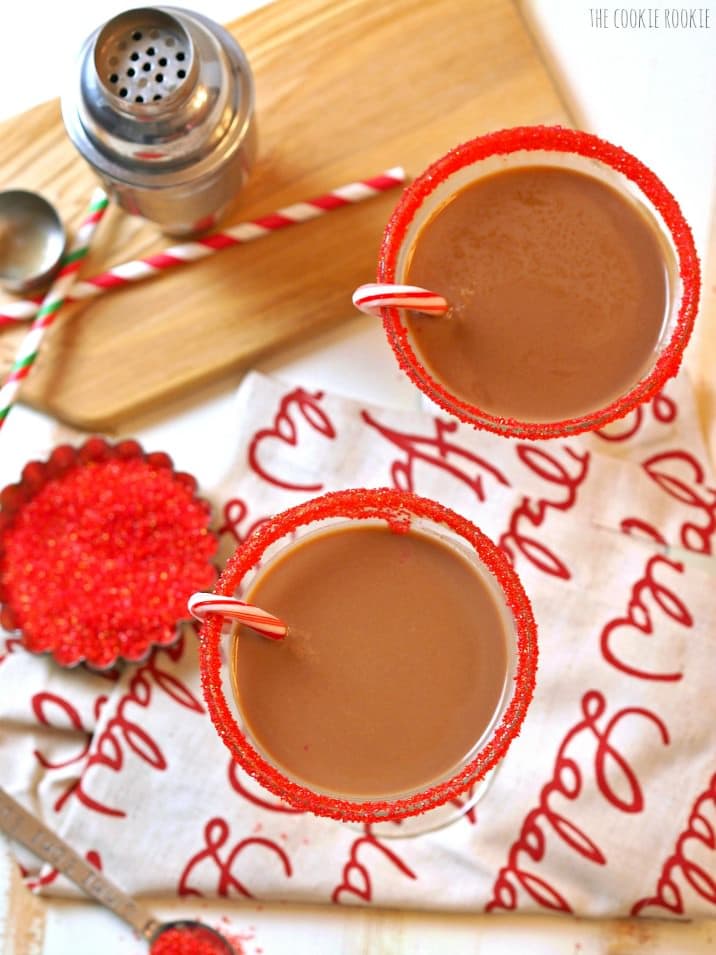 There is nothing better than a fun (and easy) cocktail. They're my favorite thing to make on the blog. This one is especially easy. It's made with…wait for it…HOT CHOCOLATE. I know, groundbreaking. Shocking. All that jazz. I bet you never guessed.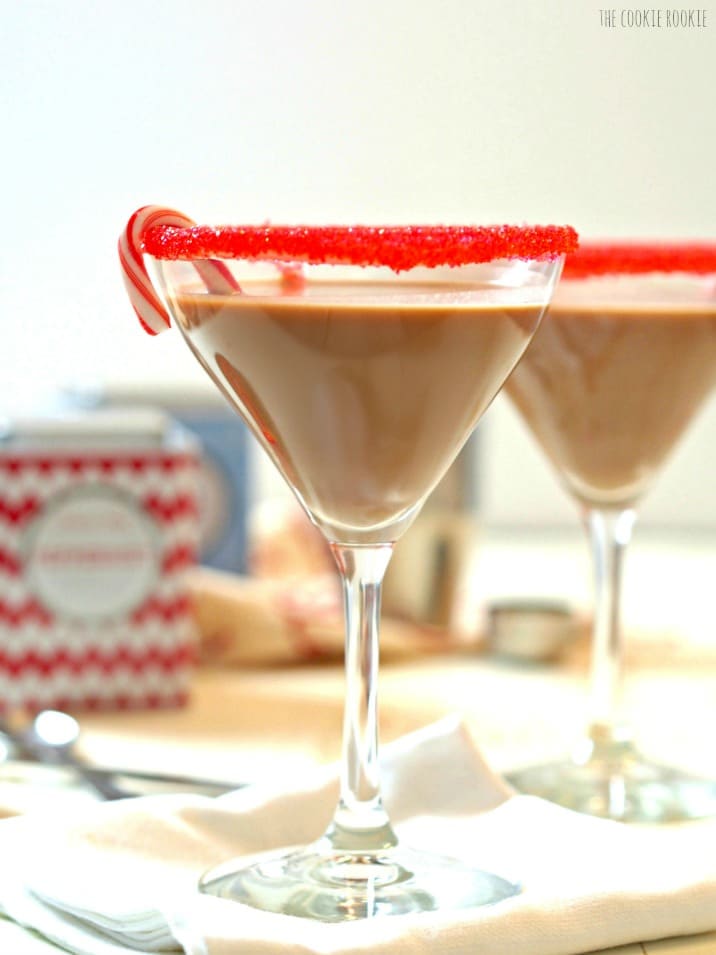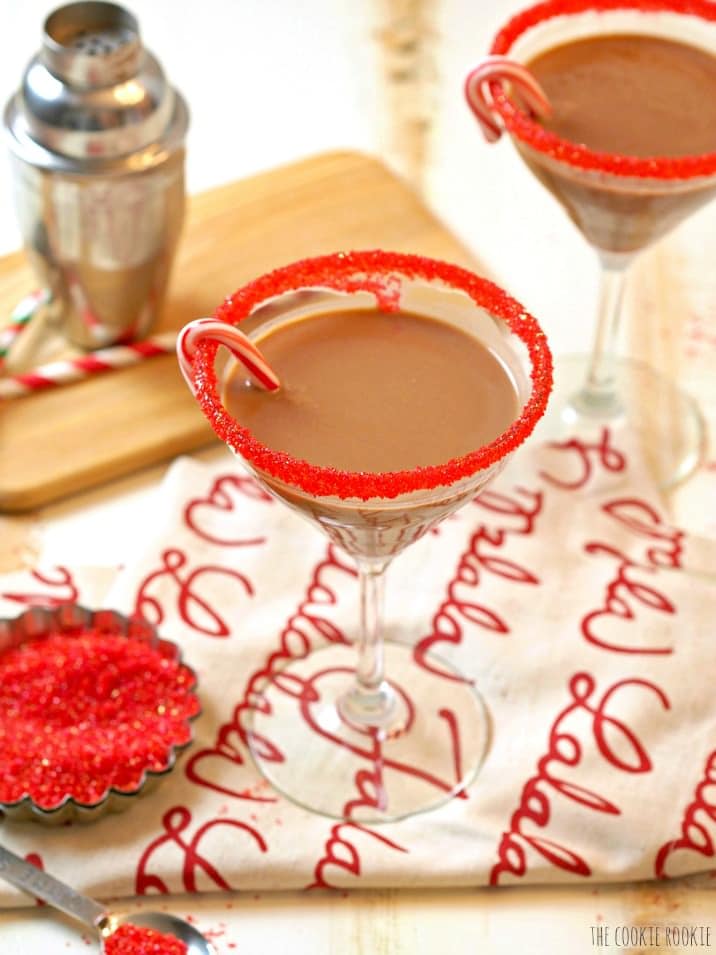 So it goes like this. You make some peppermint hot chocolate. Then you add some vodka. Add some rumchata. Then you serve it to your friends. Love.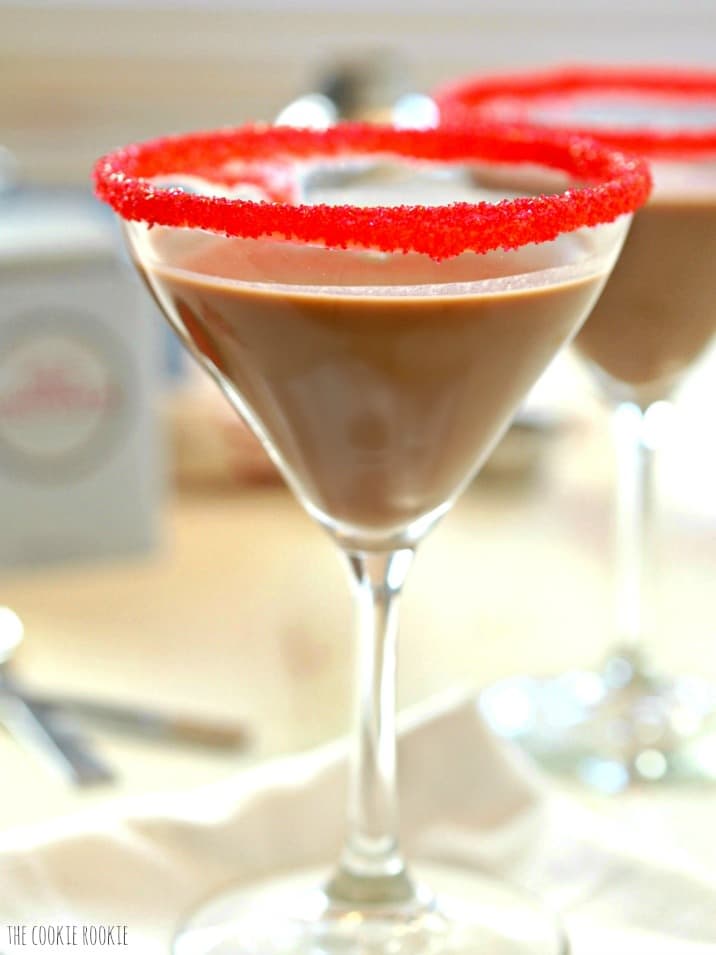 Cheers!