I'm a big believer in ice cream year round.  Peppermint Ice Cream Brownie Bars are the perfect winter treat!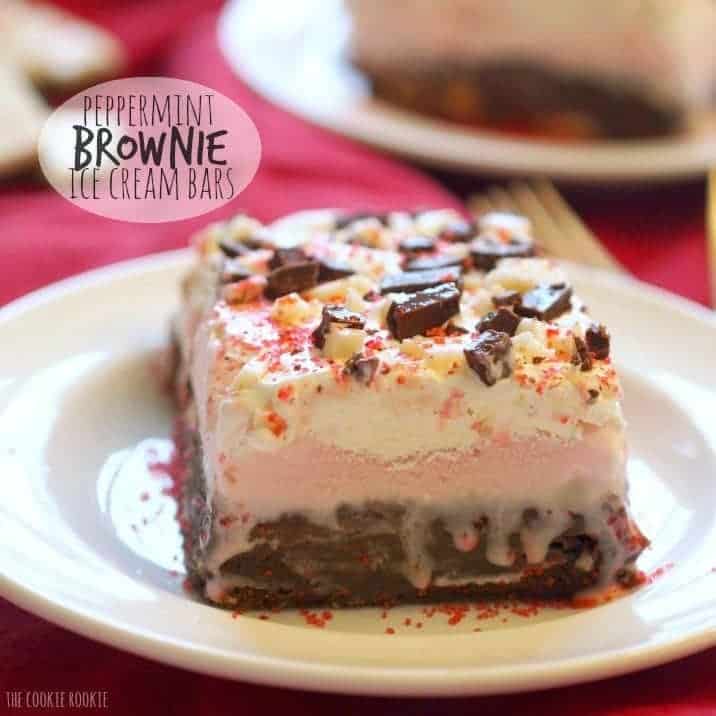 Am I the only one that gets overwhelmed when thinking about holiday baking?! I know that food bloggers are supposed to relish making food for parties…but it still scares me.  All the baking, who has the time? Christmas is still over a month away, and I'm already tired.  Give me the easy recipes.  The easy recipes that will still be the it of the party.  These Peppermint Brownie Ice Cream Bars are just the thing!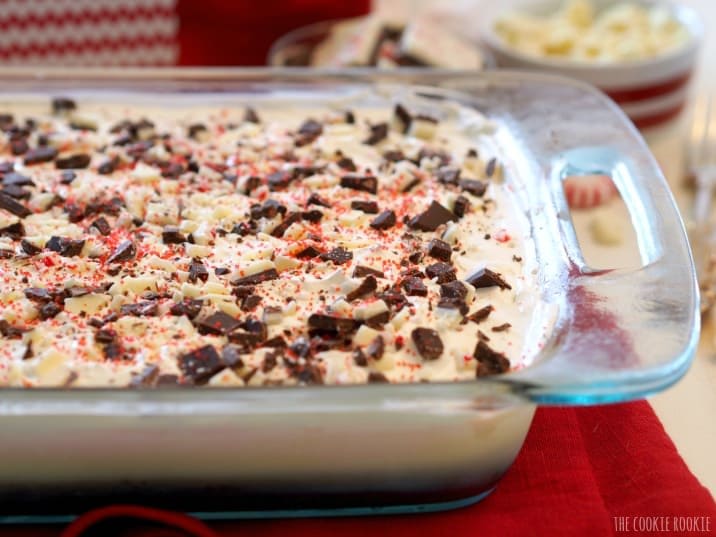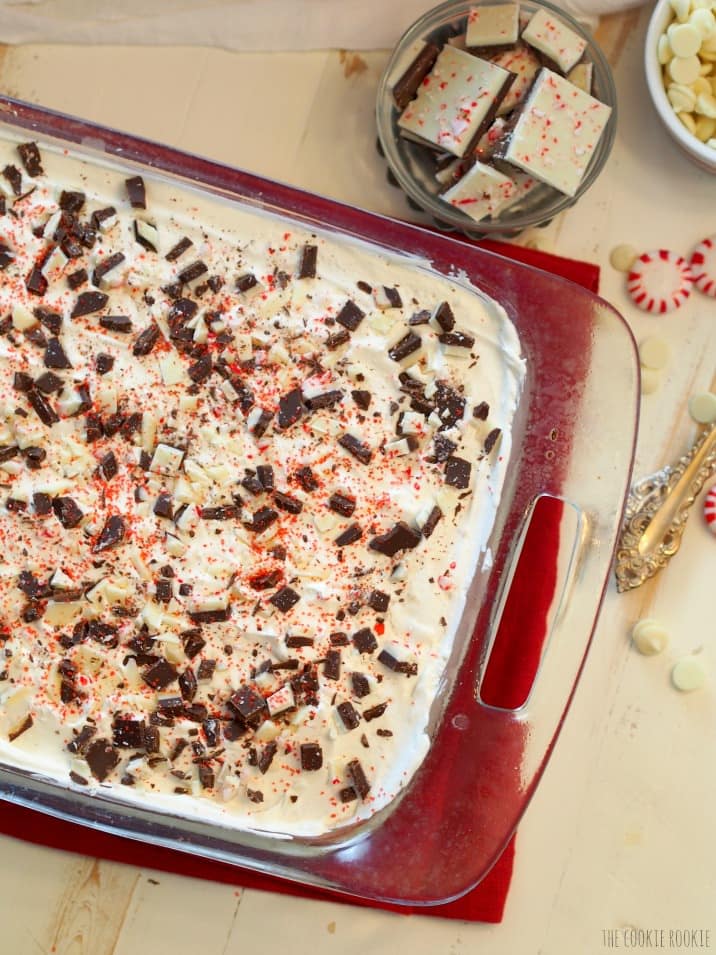 I know I should be ashamed that this DELICIOUS dessert is made with storebought ice cream and store bought brownie mix.  Oh and store bought cool whip.  But honestly…I'm not.  Its great when you can make things from scratch, but its not always feasible.  Its great to have a couple winning recipes up your sleeve that you can make quickly.  I think you're going to like this one!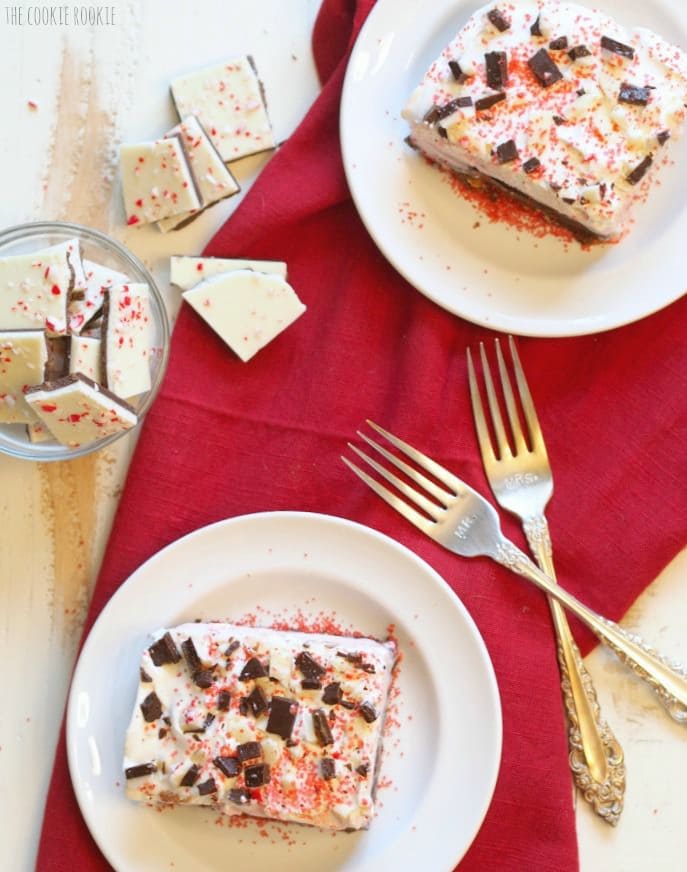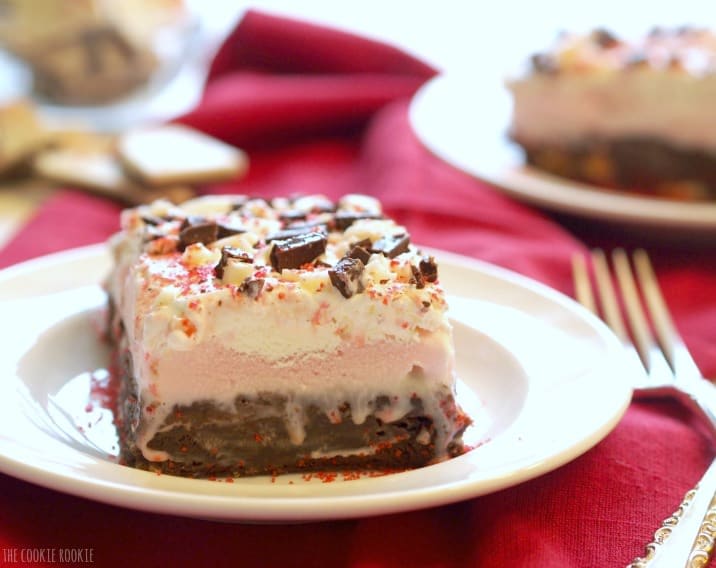 These minty brownie bars just SCREAM Christmas.  White chocolate, peppermint bark, indulgence.  All the good things.  I can't get enough!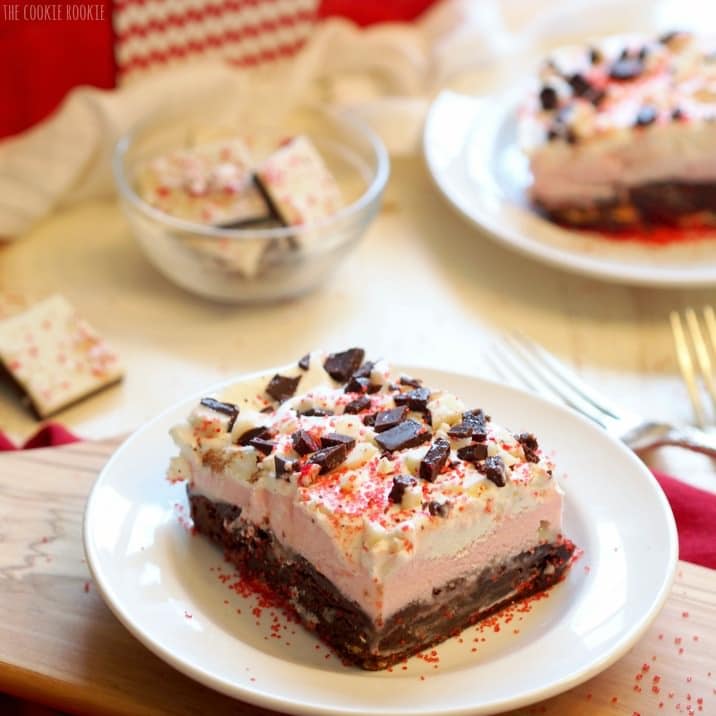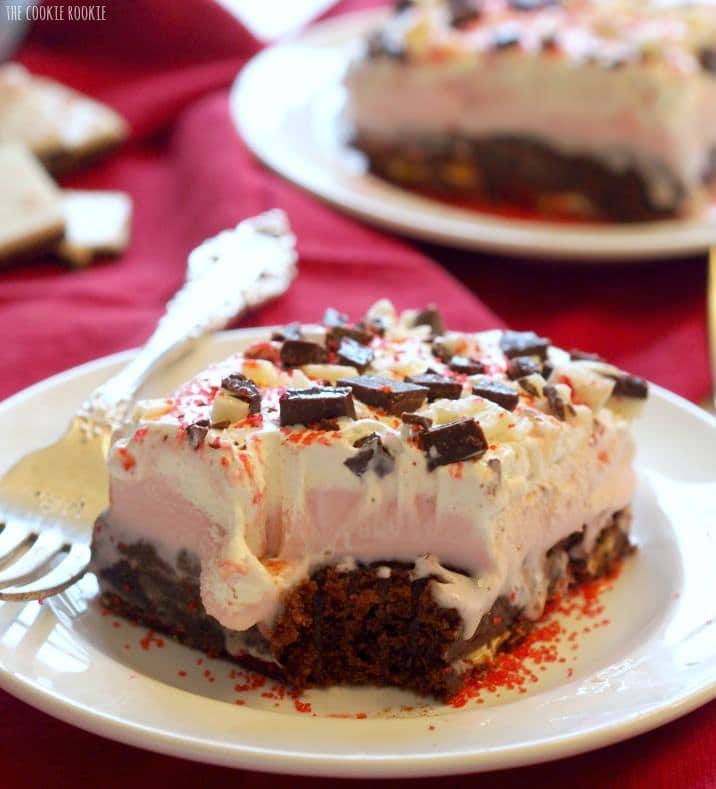 Keep this recipe close for when you're in a pinch, and need something delicious.  You can make something from scratch next time.  Happy Holidays!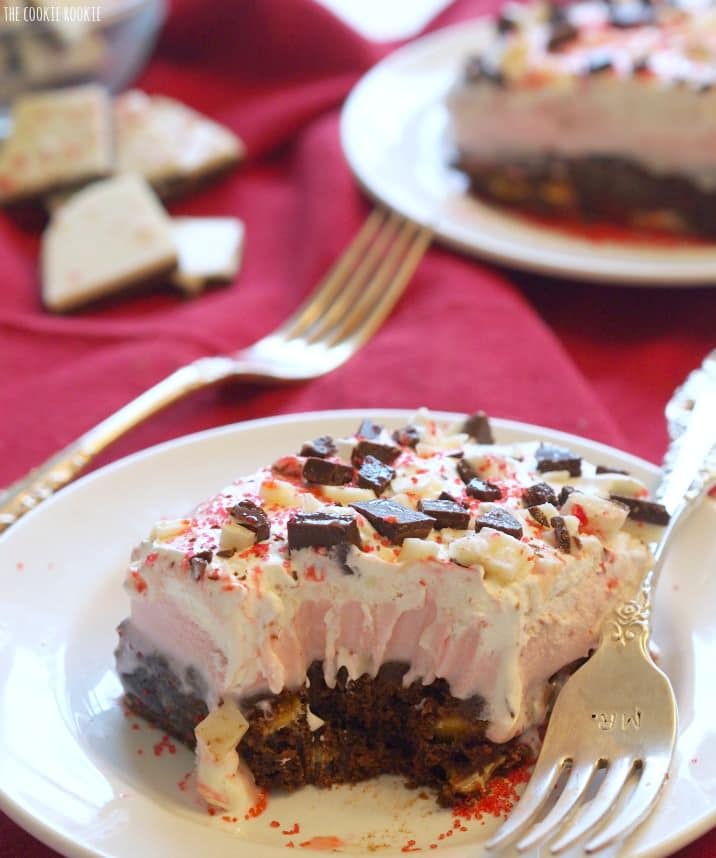 Ingredients
1 box (for 9x13 pan) of your favorite brownie mix
1 cup white chocolate chips
1 container (8 ounces) Cool Whip
3/4 cup heavy cream
8 ounces good quality white chocolate (baking chocolate)
1 quart peppermint ice cream
Peppermint Bark, coarsely chopped, for garnish (I used Fannie May, my fave. You could also use the andes mint peppermint crunch baking chips)
Instructions
Prepare brownies according to package instructions (I added in the white chocolate chips to the batter, optional). Set aside and allow to cool.
As brownies are cooling, bring the heavy cream to a boil in a small saucepan. Take off of heat and add the baking chocolate. Stir until well combined and allow to cool for about 5-10 minutes. You want it still pourable.
Once the brownies have cooled, top with the white chocolate sauce. Put pan in the freezer for about 20 minutes until the white chocolate has hardened.
Take out of freezer and top with peppermint ice cream. Top the entire thing with cool whip and sprinkle on the peppermint bark garnish.
Continue to freezer for 4-6 hours until the ice cream is fully frozen and the dessert is easy to cut into defined squares.
Freeze for 4-6 hours
7.6.4
1736
https://www.thecookierookie.com/peppermint-ice-cream-brownie-bars/

JOIN OUR MAILING LIST
TO GET COOKING!
Subscibe to recieve all the latest, greatest, and EASIEST recipes sent straight to your email inbox. If we post something yummy, you'll be the first to know.