I'm a big believer in ice cream year round. Peppermint Ice Cream Brownie Bars are the perfect winter treat!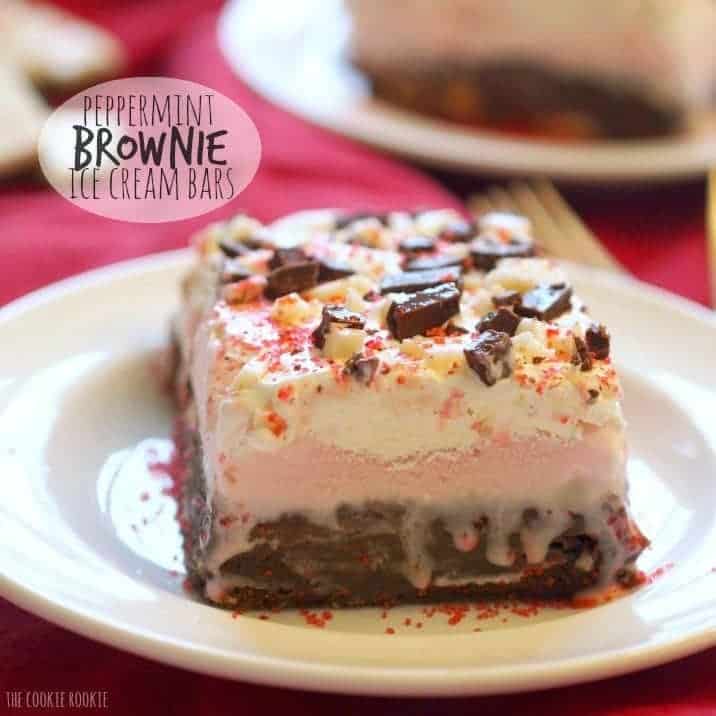 Am I the only one that gets overwhelmed when thinking about holiday baking?! I know that food bloggers are supposed to relish making food for parties…but it still scares me. All the baking, who has the time? Christmas is still over a month away, and I'm already tired. Give me the easy recipes. The easy recipes that will still be the it of the party.
These Peppermint Ice Cream Brownie Bars are just the thing!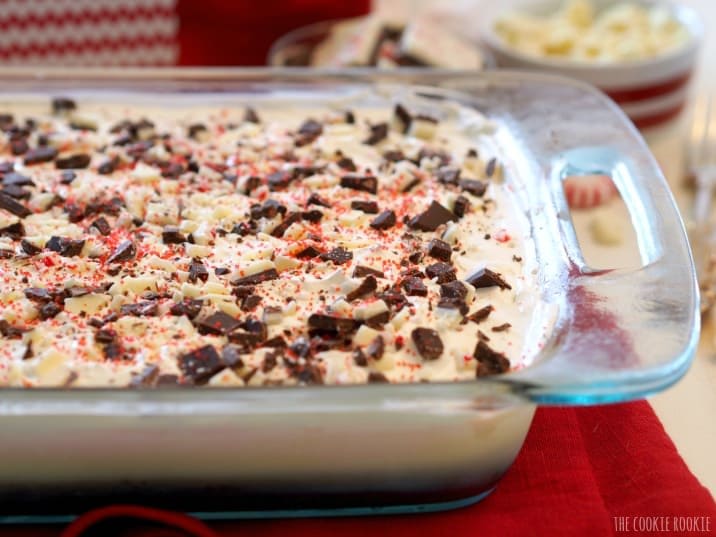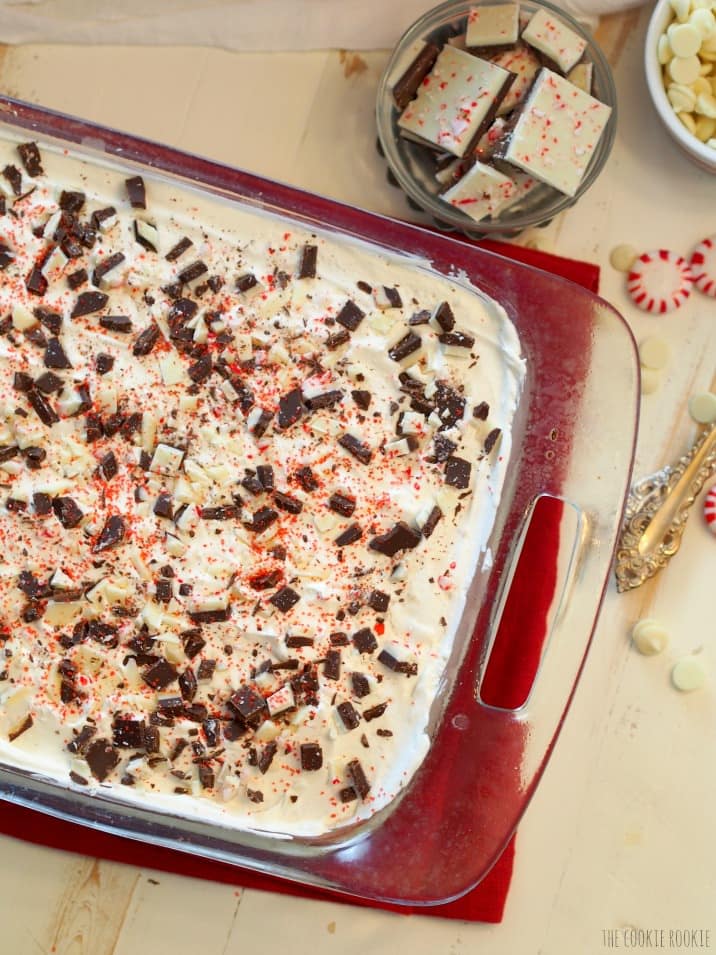 I know I should be ashamed that this DELICIOUS dessert is made with store bought ice cream and store bought brownie mix. Oh and store bought cool whip. But honestly…I'm not. Its great when you can make things from scratch, but its not always feasible. Its great to have a couple winning recipes up your sleeve that you can make quickly. I think you're going to like this one!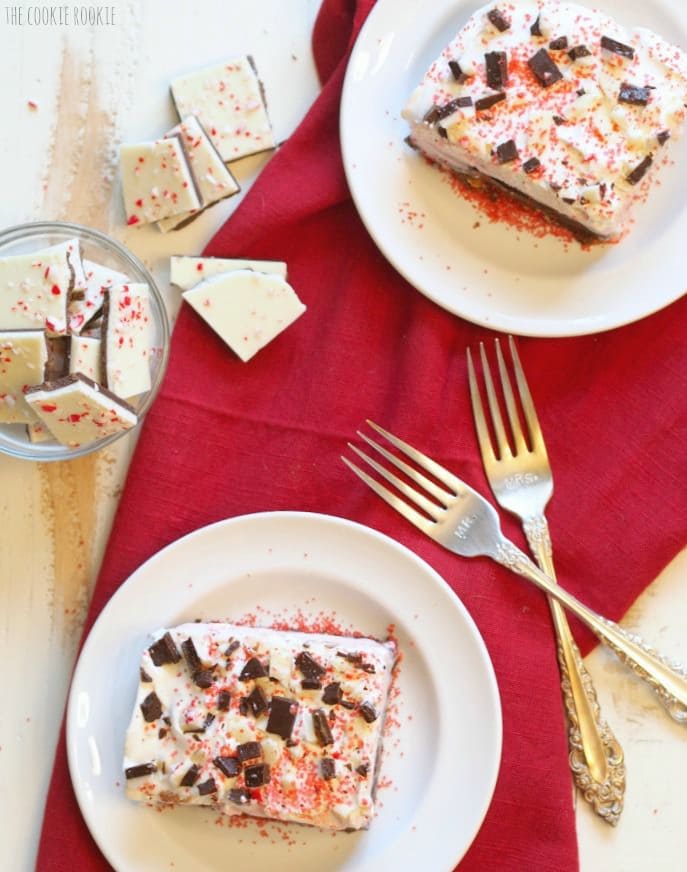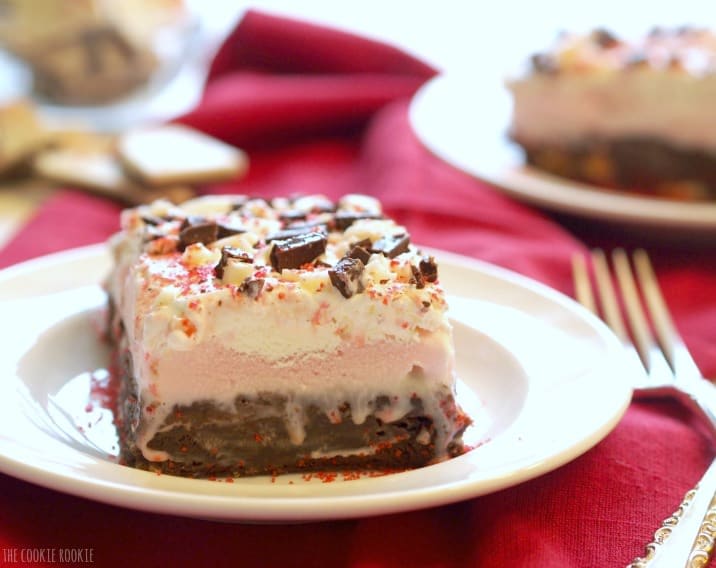 These minty brownie bars just SCREAM Christmas. White chocolate, peppermint bark, indulgence. All the good things. I can't get enough!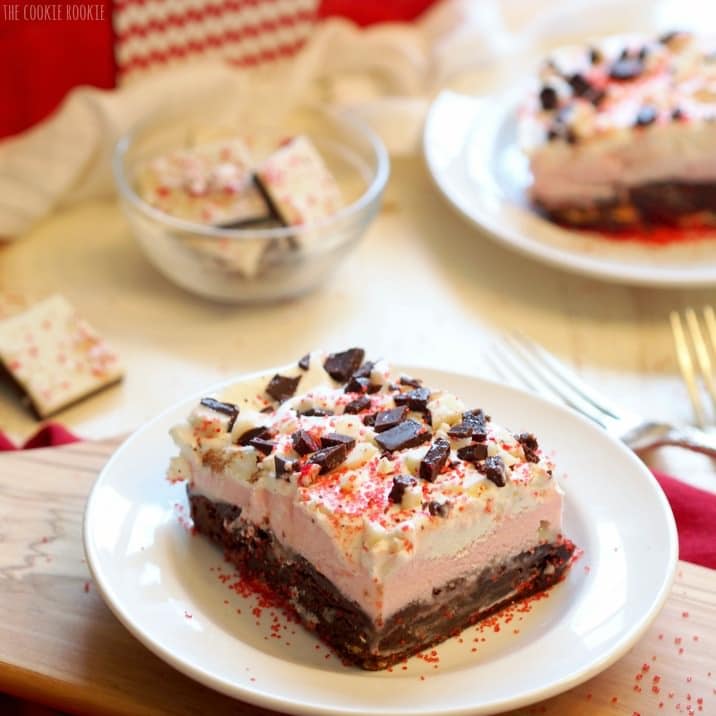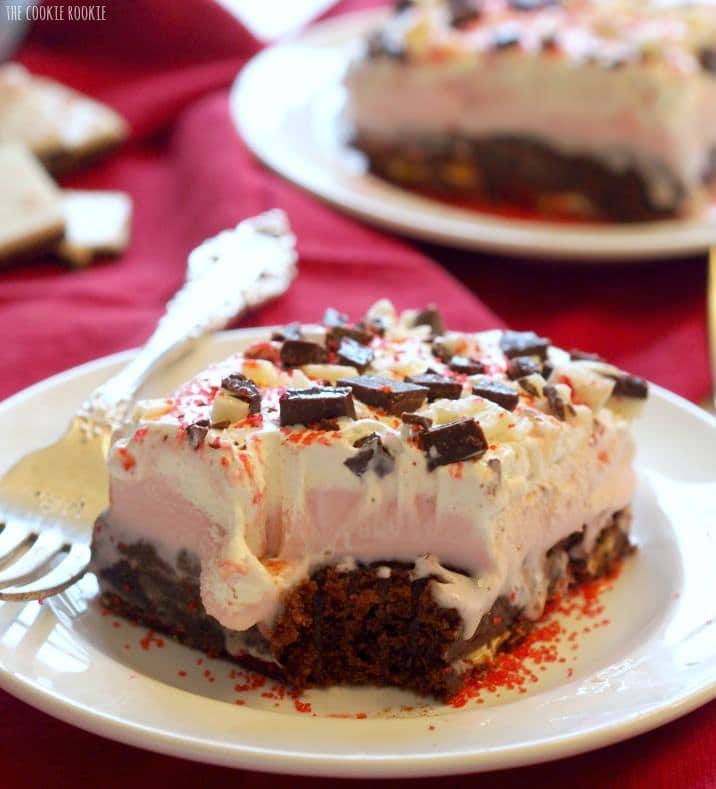 Keep this recipe close for when you're in a pinch, and need something delicious. You can make something from scratch next time. Happy Holidays!