Pineapple habanero BBQ chicken kabobs are our favorite summer easy grilling recipe! So much flavor and mix of sweet and spicy in this grilled chicken skewers recipe!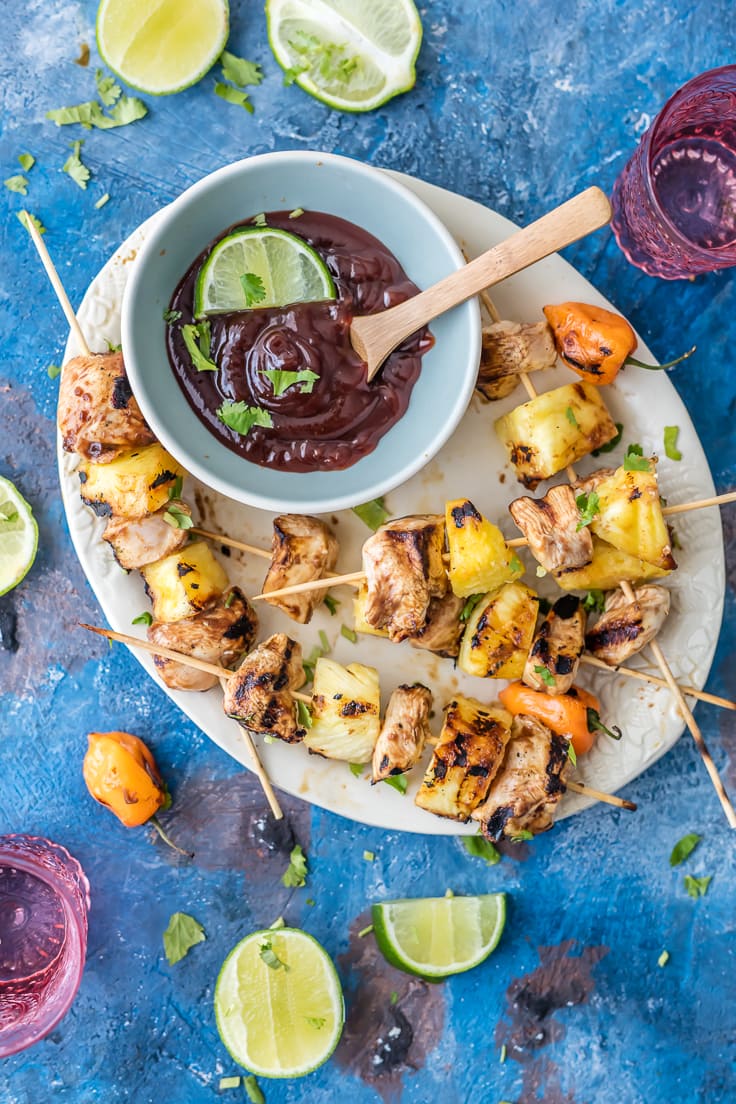 BBQ Chicken Kabobs
It's officially BARBECUE SEASON! I have been waiting for this…well for about 6 months. Missouri has a very defined window as to when the weather cooperates for grilling and I always love when it returns. There is just something so perfect about being out on a patio, smells of the grill hot off the press, and laughter from friends and family in the ears. Bliss.
These PINEAPPLE HABANERO BBQ CHICKEN KABOBS are the perfect quick recipe to knock people's socks off while enjoying a hot Summer day!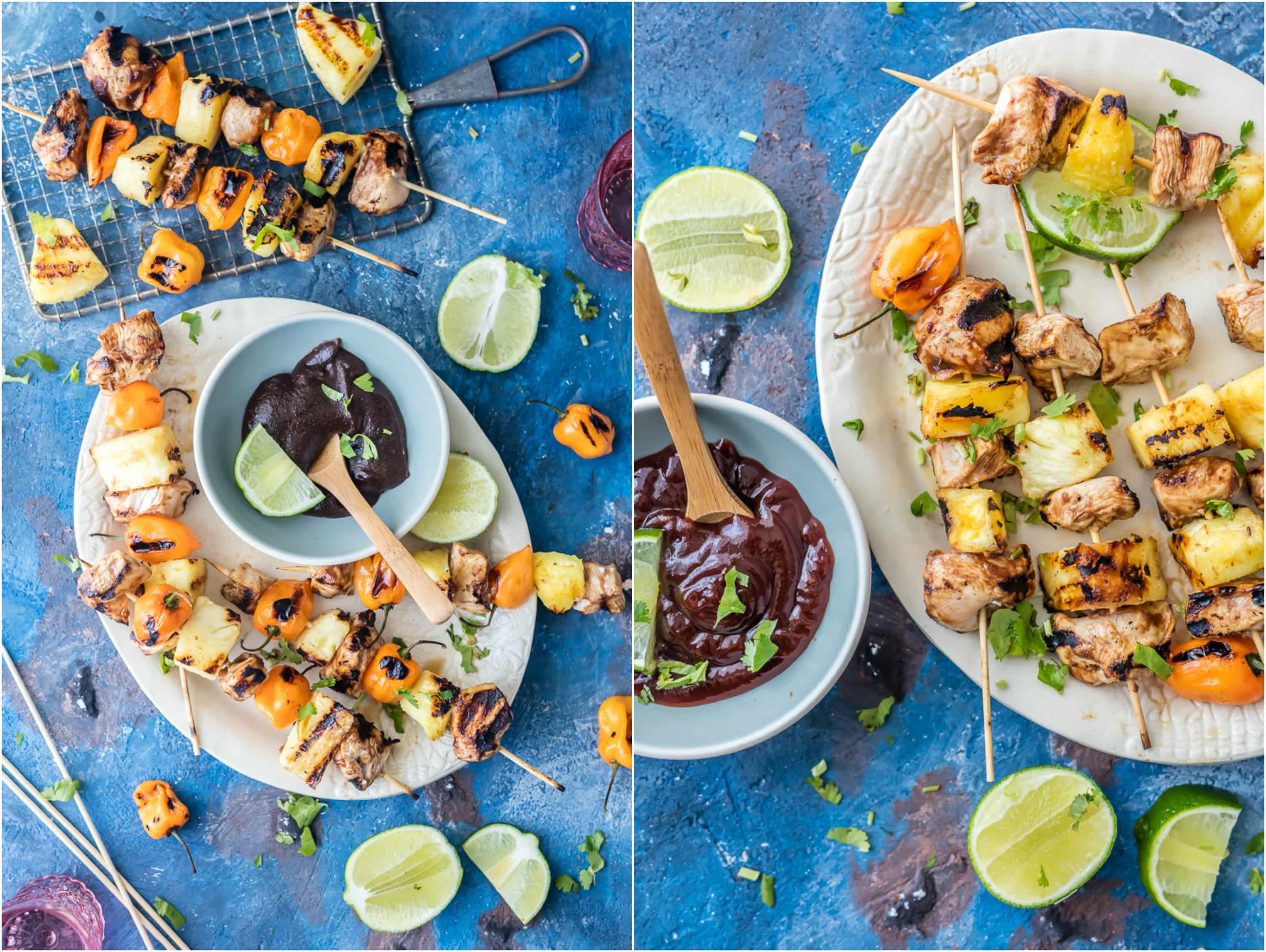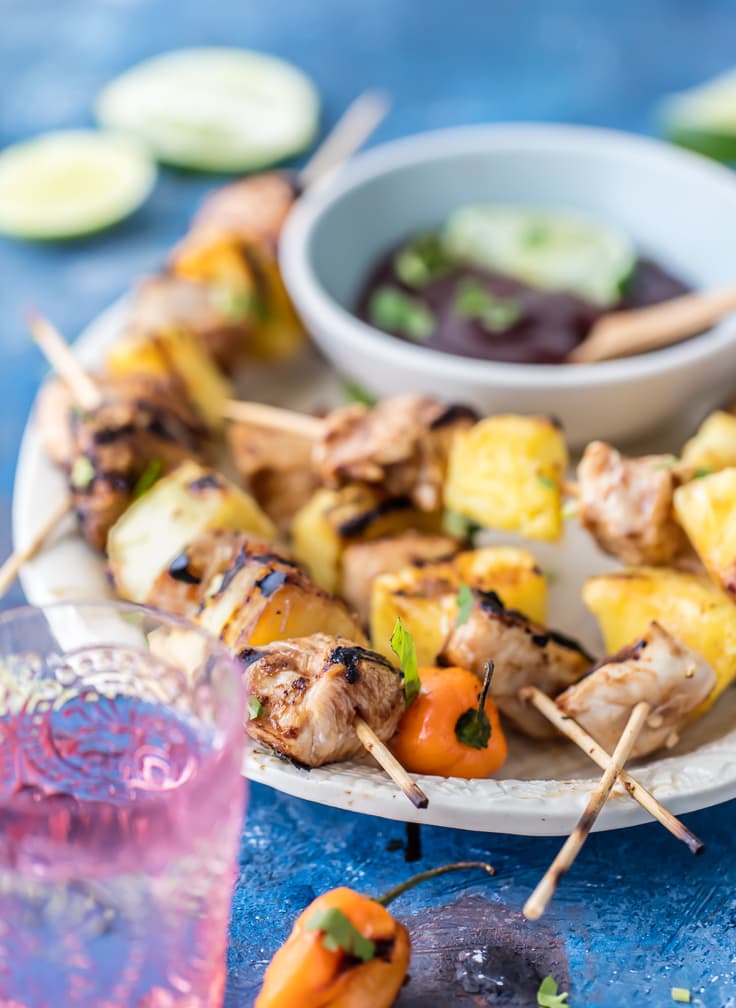 Best BBQ Sauce for BBQ Season
KC Masterpiece® (YAY KANSAS CITY!) just came out with the MOST AMAZING new product, BBQ Sauce Mix and Dry Rub Seasoning! You guys know I love things I can customize, so this is the product for me! You can throw it on your favorite proteins as a dry rub seasoning, OR you can mix it with water, beer, juice, or liquor for some slamming bbq sauce, OR you can add a cup of your favorite juice and create a killer marinade.
So many options, so little time to grill! I picked mine up at Walmart in the Spicy Habanero flavor (it also comes in Original and Sweet Honey!) and it couldn't have been easier. Big flavor, little work. Exactly how I like my recipes.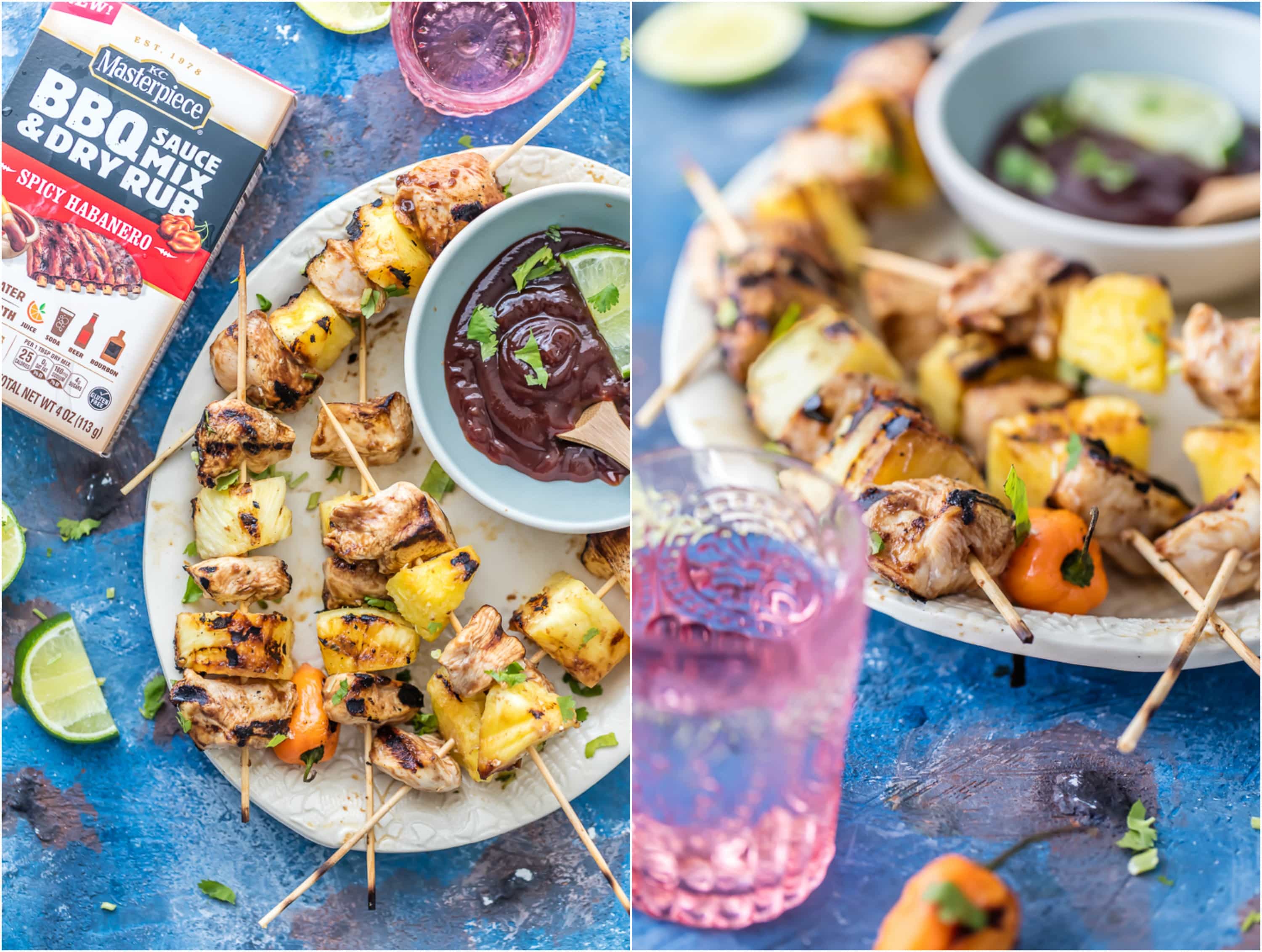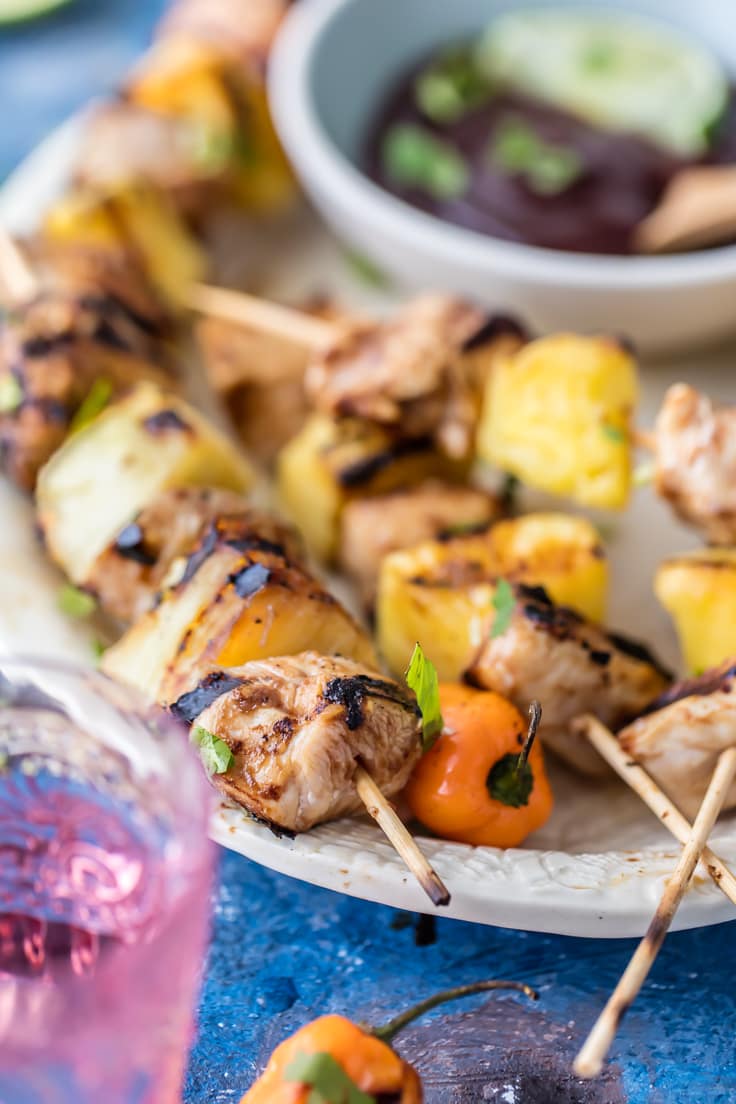 Grilled Chicken Skewers
I love this combination of sweet from the pineapple and spicy from the BBQ sauce. I also grilled some habanero peppers to make the meal extra spicy, and it worked like a charm. Just the right kick. DO NOT eat those puppies whole though, they're about 300 times hotter than a jalapeño….yikes! I'll just stick to KC Masterpiece mastering the right spice level, thank you very much. :)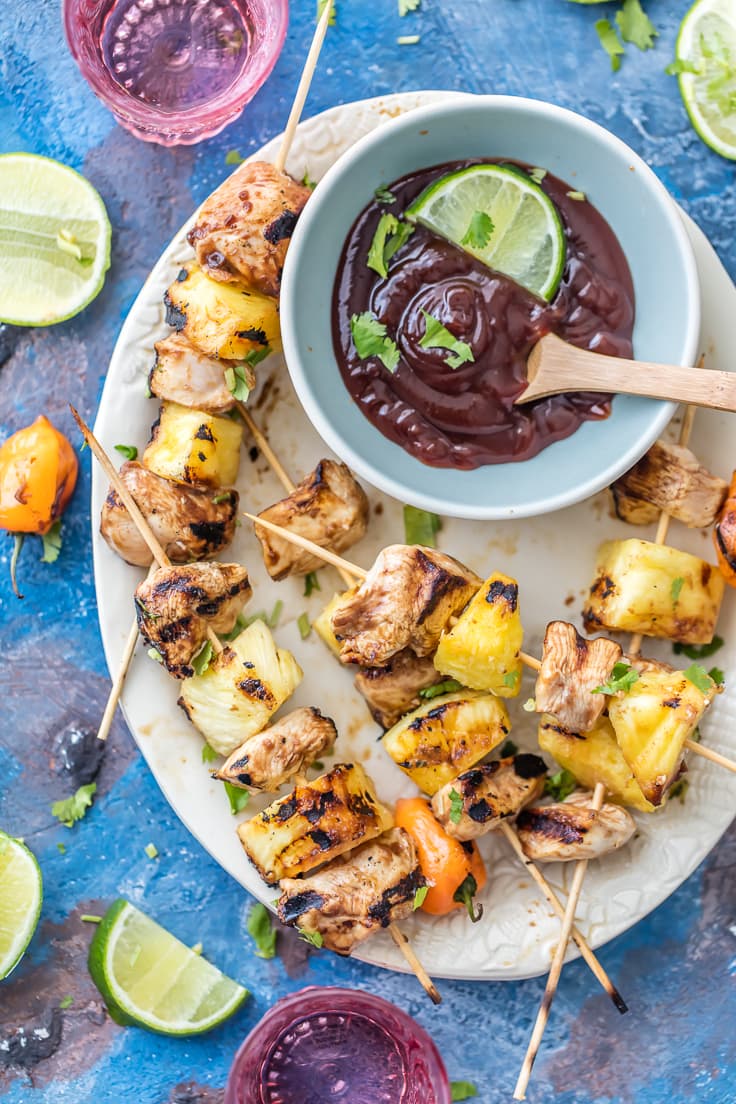 Enjoy this Pineapple Habanero BBQ Chicken Kabobs recipe, served with a side of rice or maybe some shoestring potatoes. Yum!