I just love Pomegranate Champagne Sangria. Toast to 2014 with this fun and flirty cocktail! Pomegranate Champagne Sangria is perfect for New Years Eve!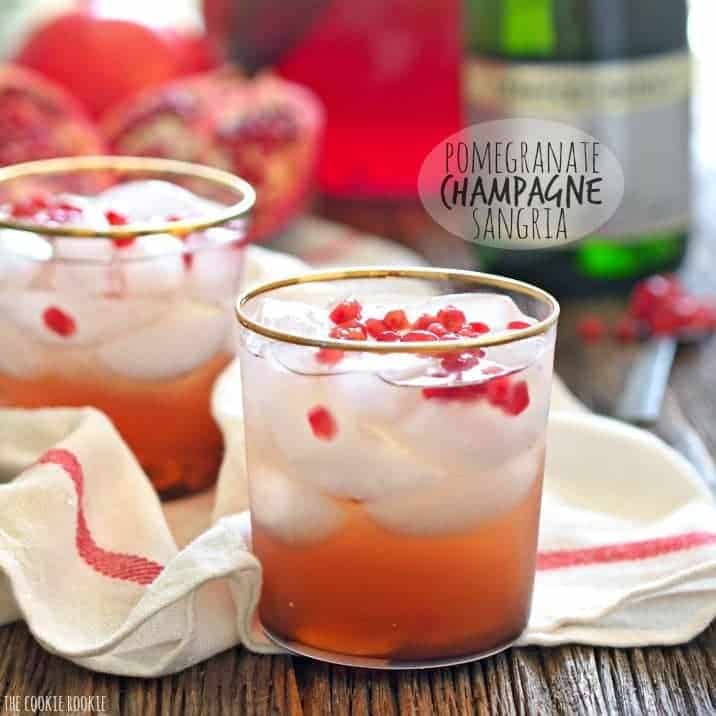 Is it really almost 2015?? Um…WHAT?! Pat and I literally got married about 2 weeks ago. Well actually 2 weeks and a couple months and a year ago. He's at work during the day and at grad school at night (HE GRADUATES THIS MONTH!!!!), and I'm at work during the day and either cooking or in front of a camera at night. Time flies. All of a sudden the year is over and it's time to ring in 2015. Time for some champagne!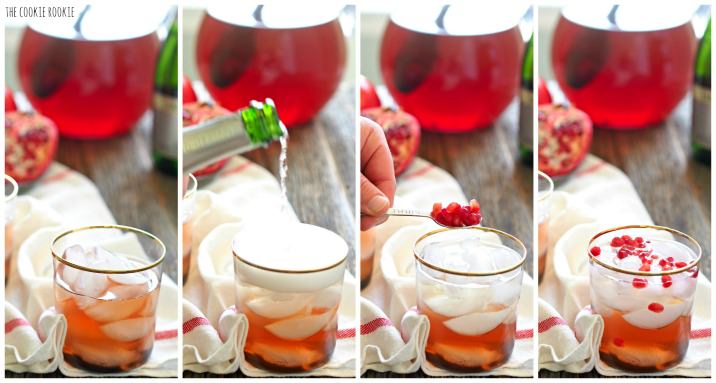 I made a different version of Champagne Sangria last year. It tasted great, but it was not cute! I'm still not where I want to be, but it's always fun to see how far photography can come in a year's time. I know some bloggers delete their oldest posts, but I love looking back and seeing the progress. Regardless of the picture quality, that sangria is great too. You could make both and have a Champagne Sangria Bar at your NYE party!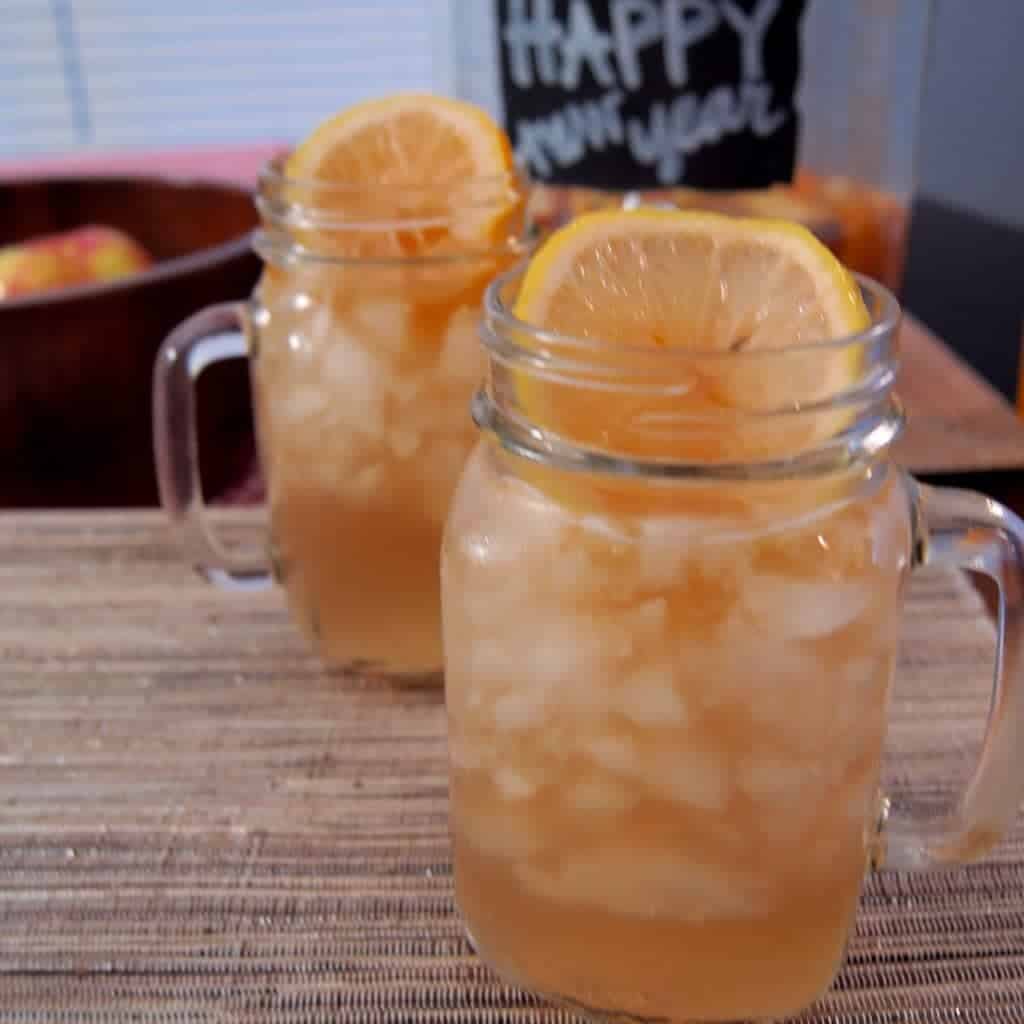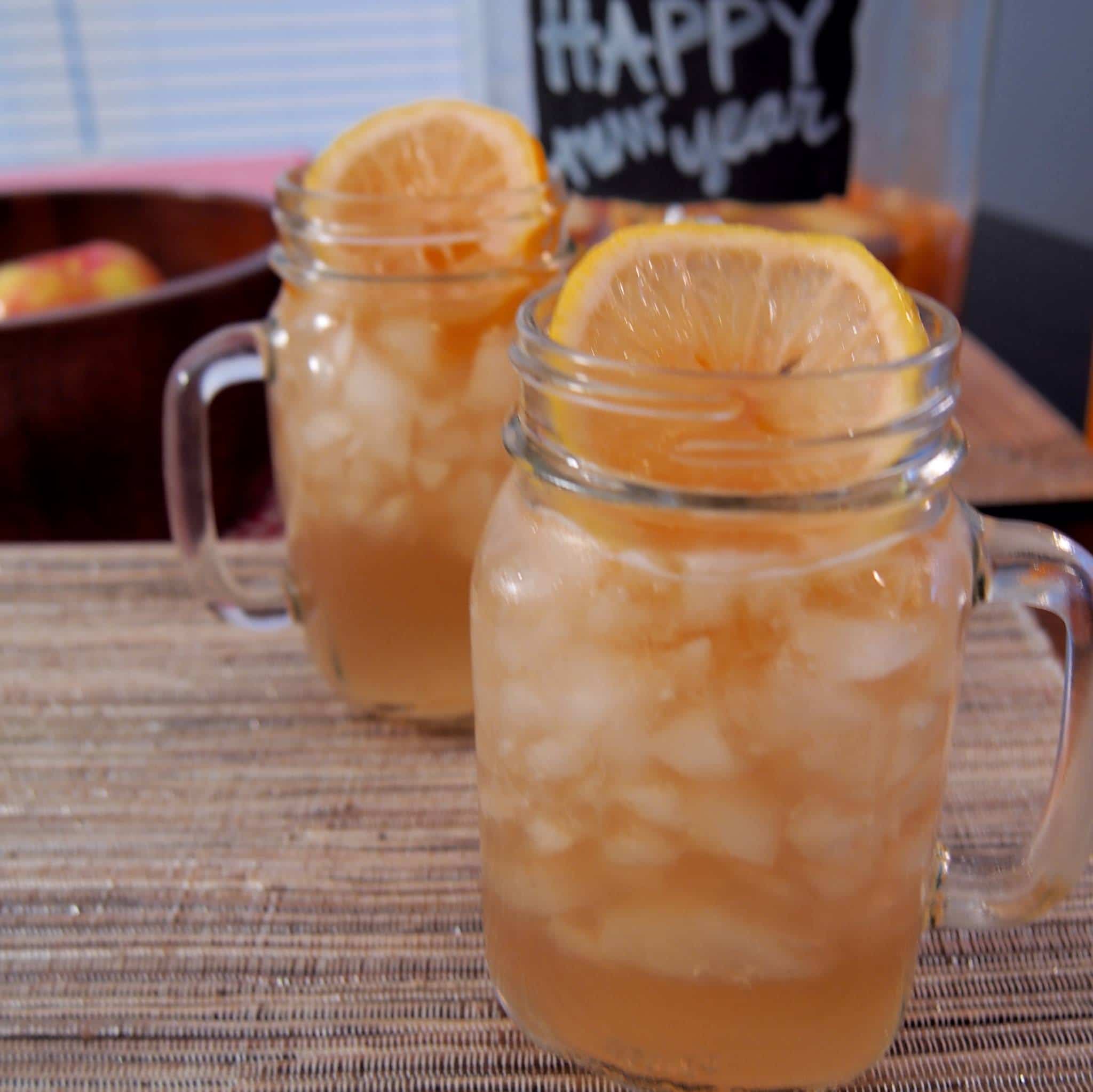 Ay yi yi!!!! But it's still delish, trust me :)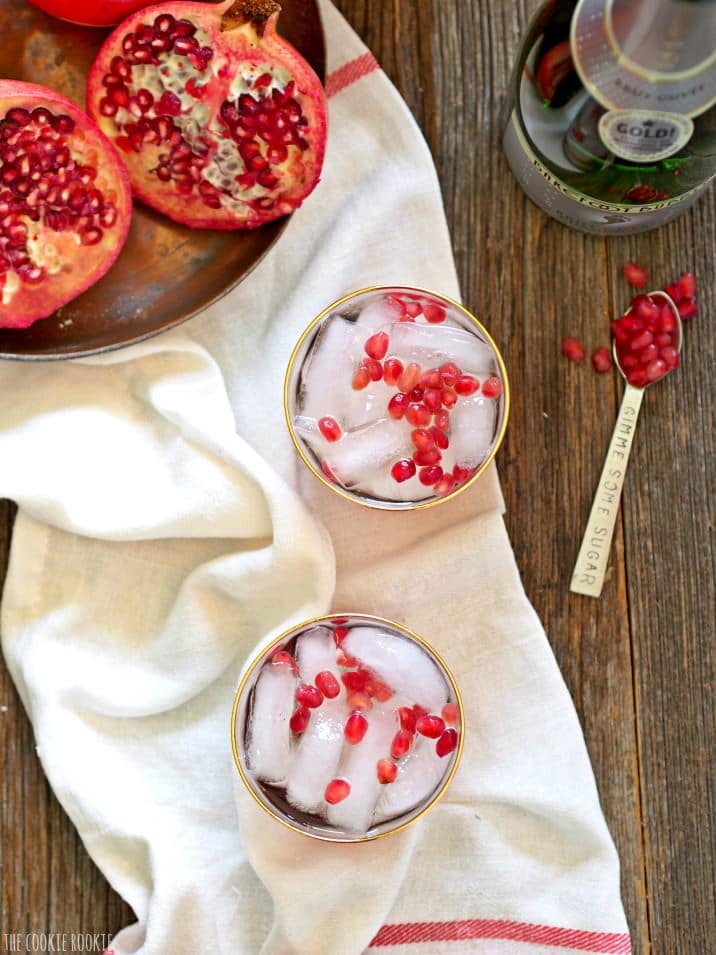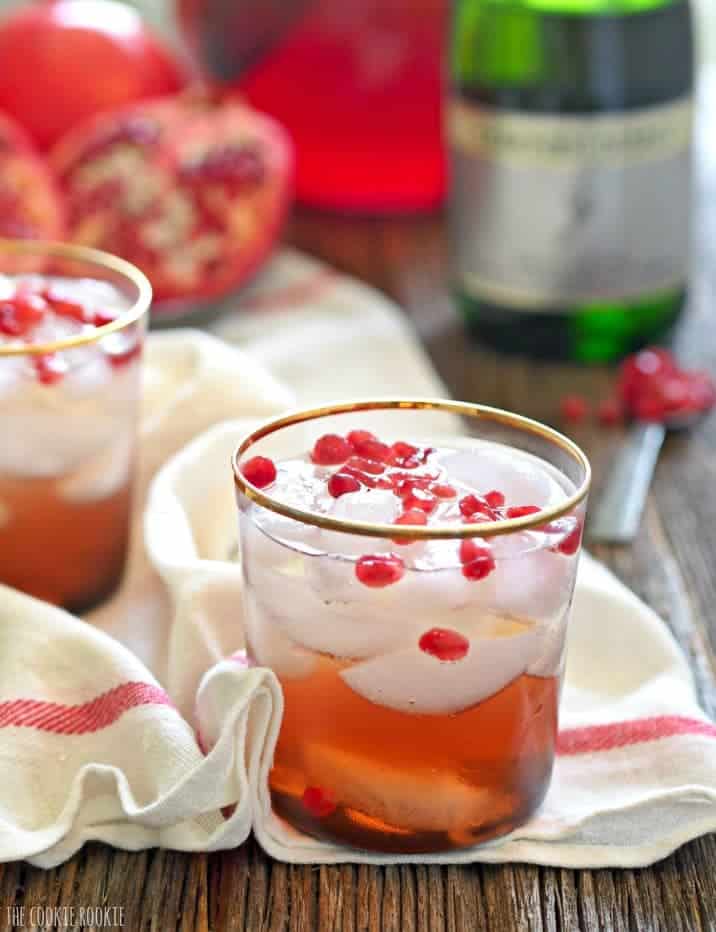 The 2014 version is my new favorite sangria. I love the zip the champagne adds, and I love the POMEGRANATE!! I think it's my new favorite type of juice.
It was great in Moscow Mules, and it's SO fab in Pomegranate Champagne Sangria.
Bubbly, fruity goodness.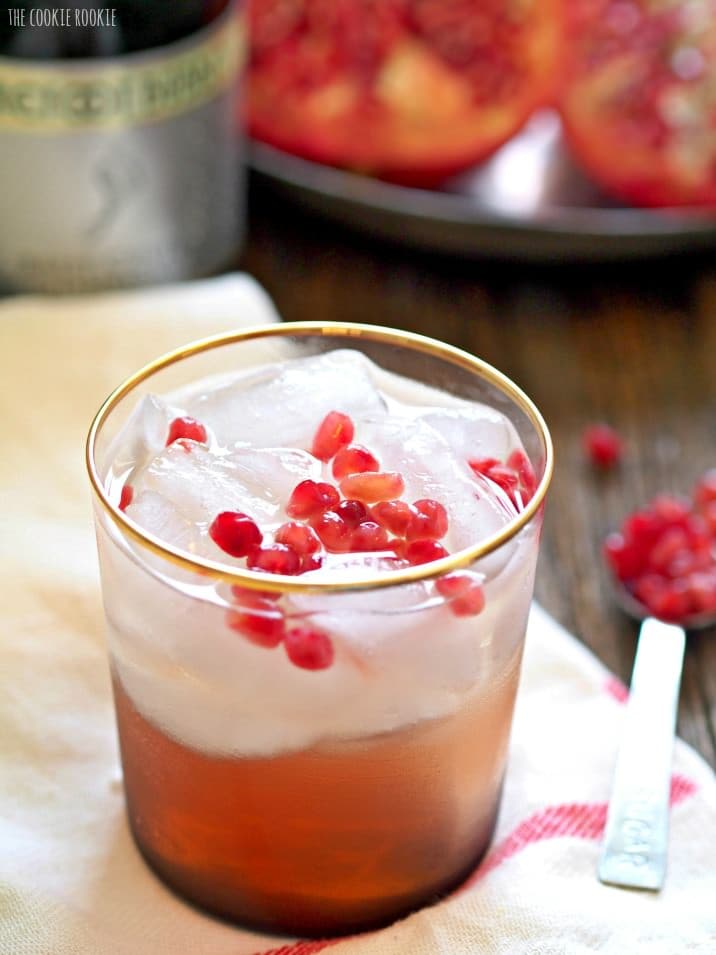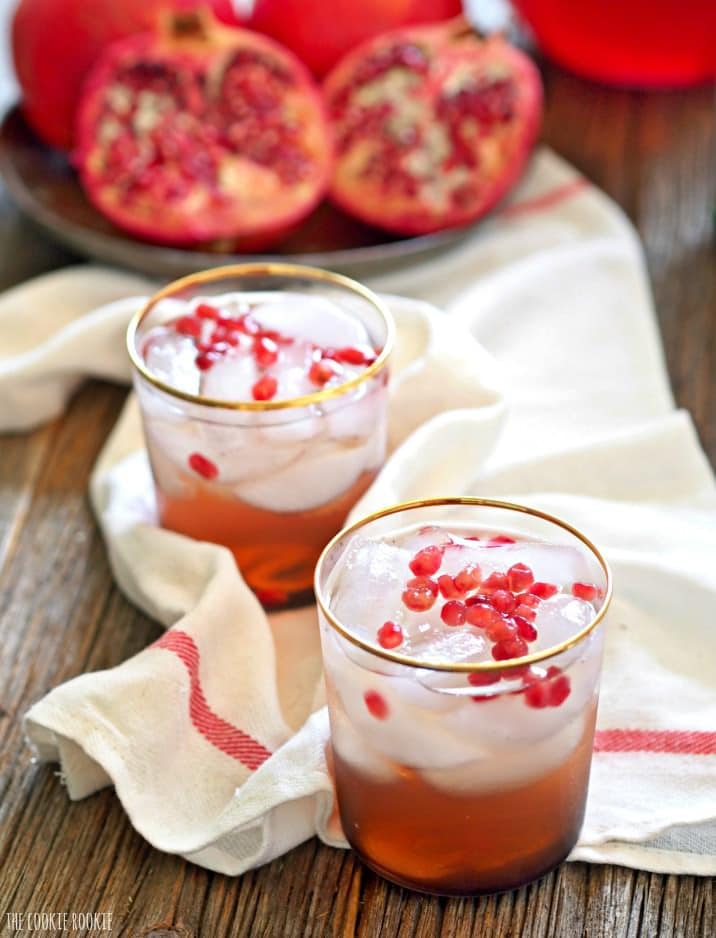 Cheers!! HAPPY NEW YEAR!