Pomegranate Champagne Sangria is a flavorful and fun cocktail. Made with white wine, ginger ale, champagne, and pomegranate juice, this delicious drink is easy to make and perfect for celebrations!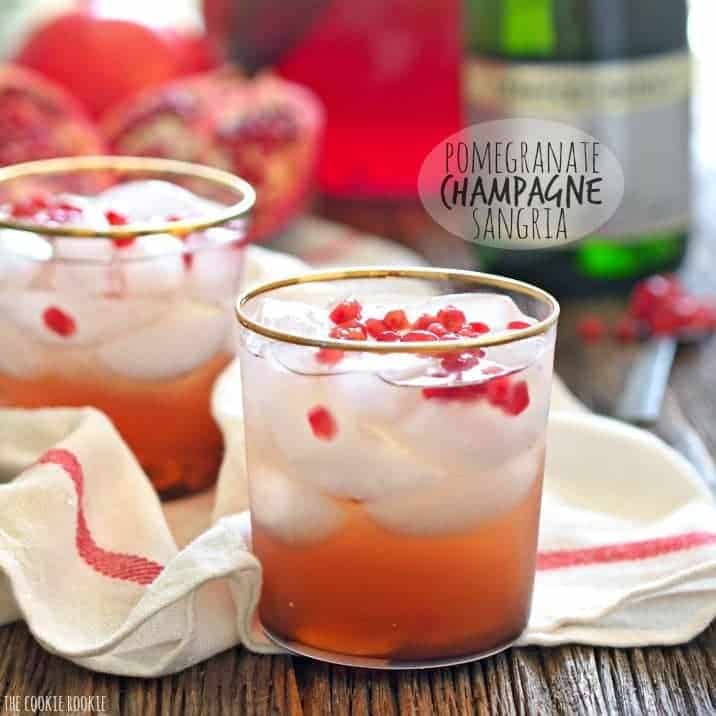 I'm always working away tirelessly to come up with the perfect cocktail for every occasion. It's one of my favorite types of recipes to make, and I'm always looking for an excuse to try something new. This Pomegranate Sangria with Champagne is my most recent creation!
This fruity, zippy, delicious drink combines some of my favorite things (wine and champagne, mostly), and the pomegranate juice gives it a beautiful color and flavor. Top it off with pomegranate arils and you've got the perfect drink for celebrating!
I made this for New Year's Eve, but it is great for bridal showers, romantic occasions, Valentine's Day, and so much more. Here's how to make it!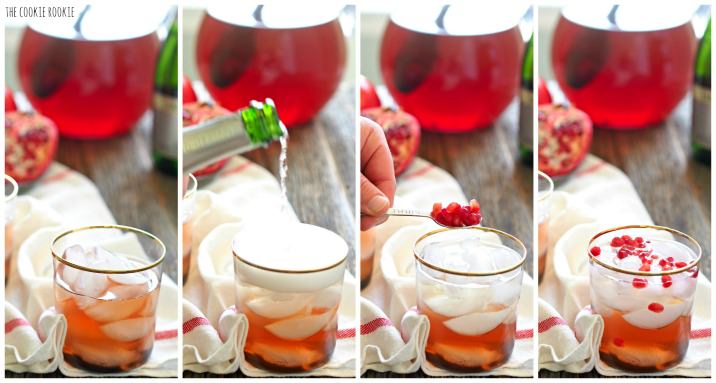 How to Make Pomegranate Champagne Sangria
This pomegranate cocktail is so easy to make! Check the recipe card below for all the ingredients and directions in one place, easy to follow and print.
Combine the wine, pomegranate juice, and ginger ale. Stir it all together. Chill the mixture until you're ready to make the drinks.
To make the drink, fill each glass half-way with the wine mixture you just made. Then top it off with champagne.
Add some pomegranate arils on top for garnish!
Serve over ice if you prefer.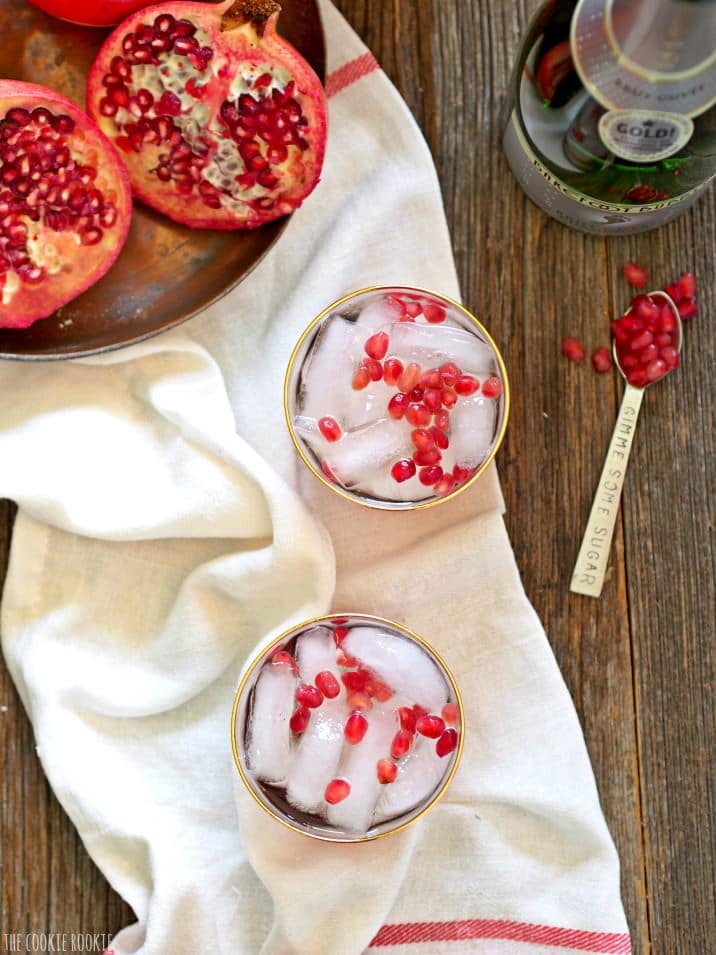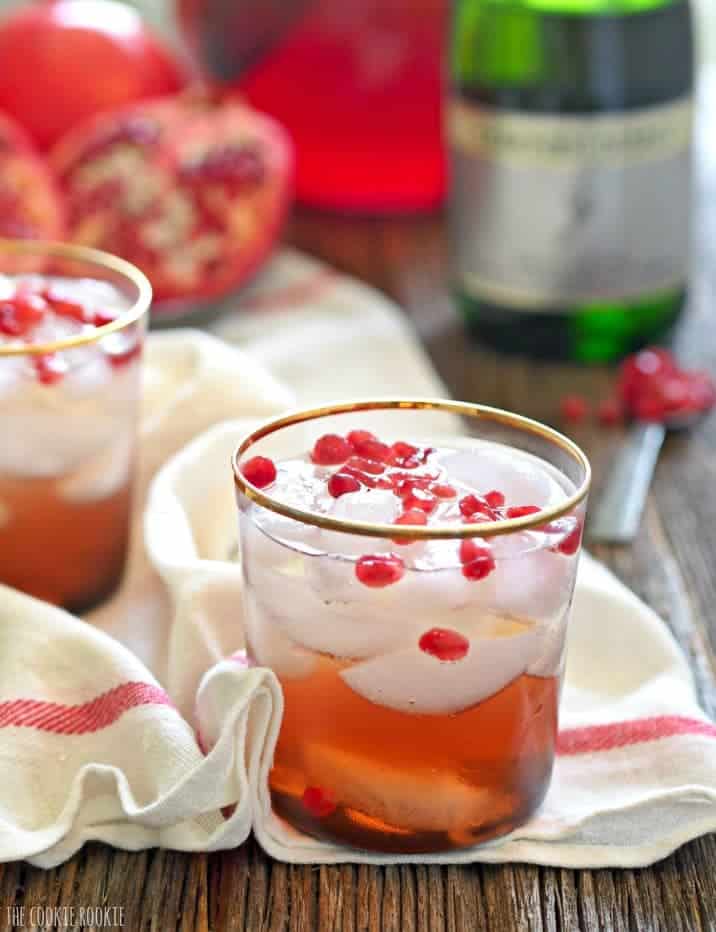 What kind of wine should I use for this cocktail?
This pomegranate champagne sangria uses white wine. I recommend using a table wine; something simple, light, not sparkling, and nothing overly sweet. But you can use Chardonnay, Sauvignon Blanc, or any standard white you might have on hand.
What are pomegranate arils and how do I get them?
The arils are the bright red covering around the seeds. The aril and seed together are the edible part of this fruit. When you open up a pomegranate, you can squeeze, tap, or use a spoon to remove the arils into a bowl. You can also buy packages or arils at the store, so the work is already done for you.
While I think these make a great garnish for this cocktail, it's not necessary if you don't have them.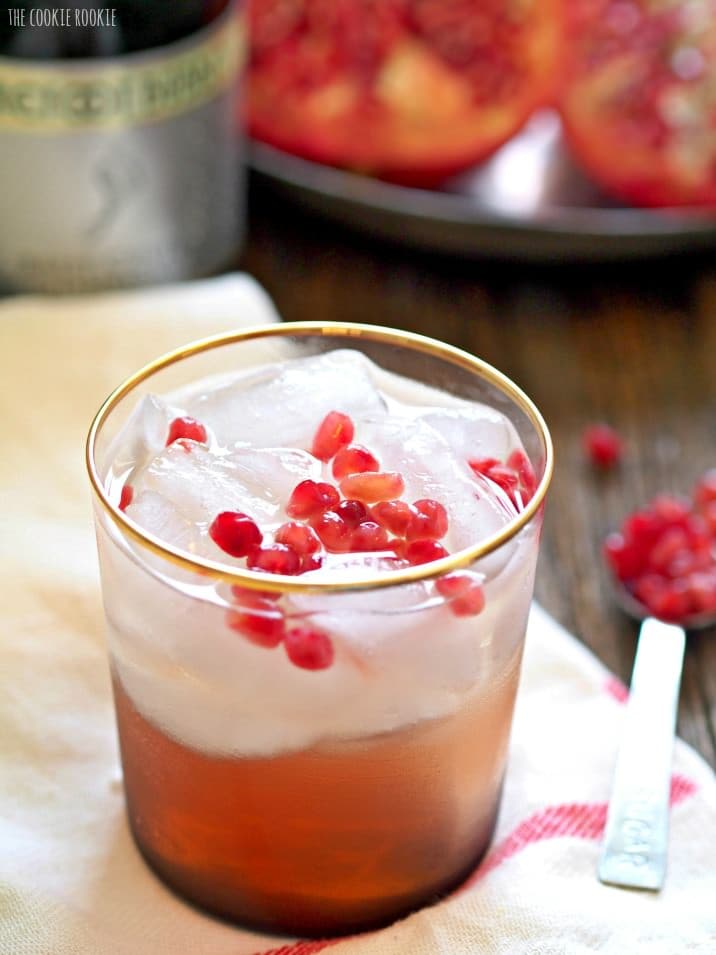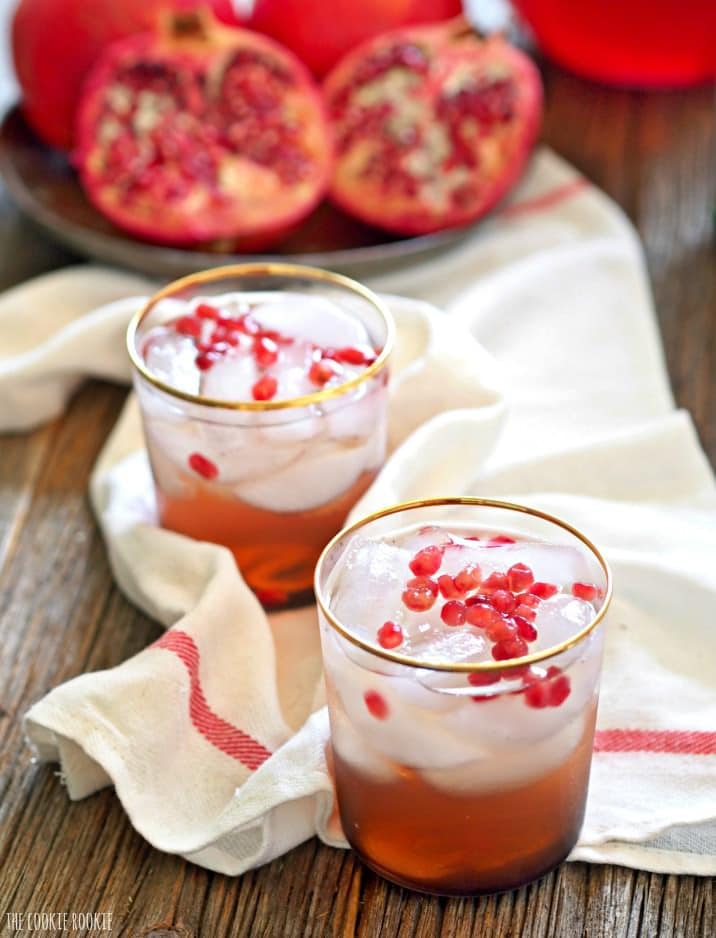 I hope you give this Champagne Pomegranate Sangria a try! Cheers and enjoy!
Be sure to try these other fun cocktail recipes: