Puff Pastry Caprese Cups! All my favorite flavors packed into an EASY Puff Pastry cup. YUM! Puff pastry topped with mozzarella, basil, tomatoes, and a sweet balsamic reduction. Too delicious!
Caprese Cups
I live with a very picky eater. Pat loves only the simplest recipes, and he is very hard to please with what I cook! If something is too complicated or involved…chances are he won't like it. I hit the jackpot with these EASY Puff Pastry Caprese Cups. HE LOVED THEM. He has eaten them for days…and can't wait for me to make more. YAY! (Be sure to check out our other favorite Easy Caprese Recipe!)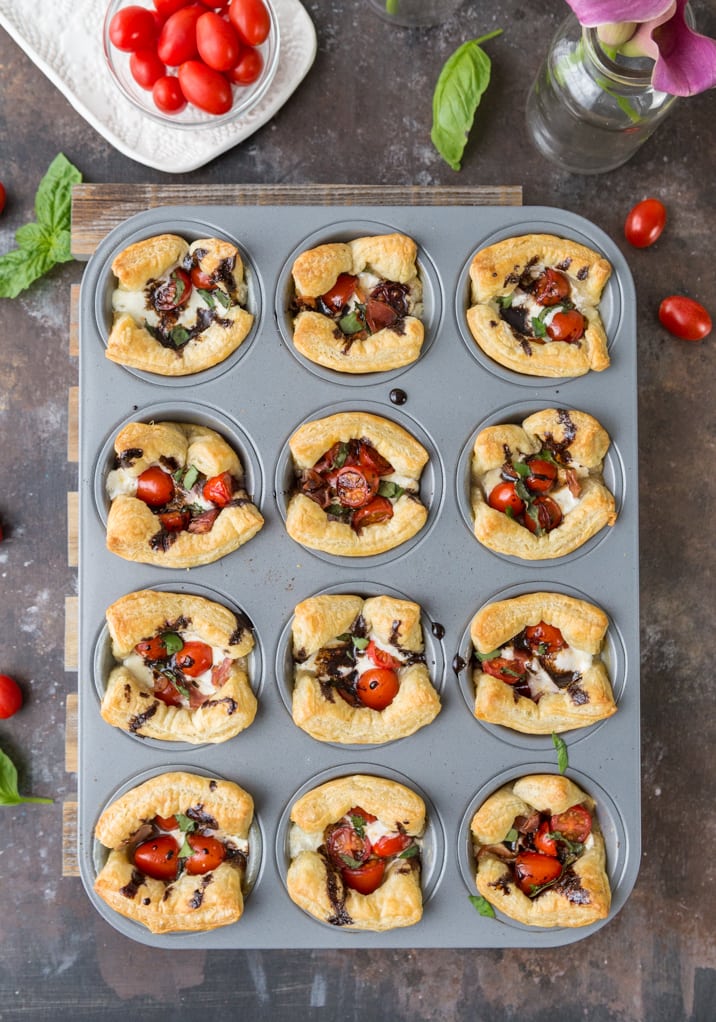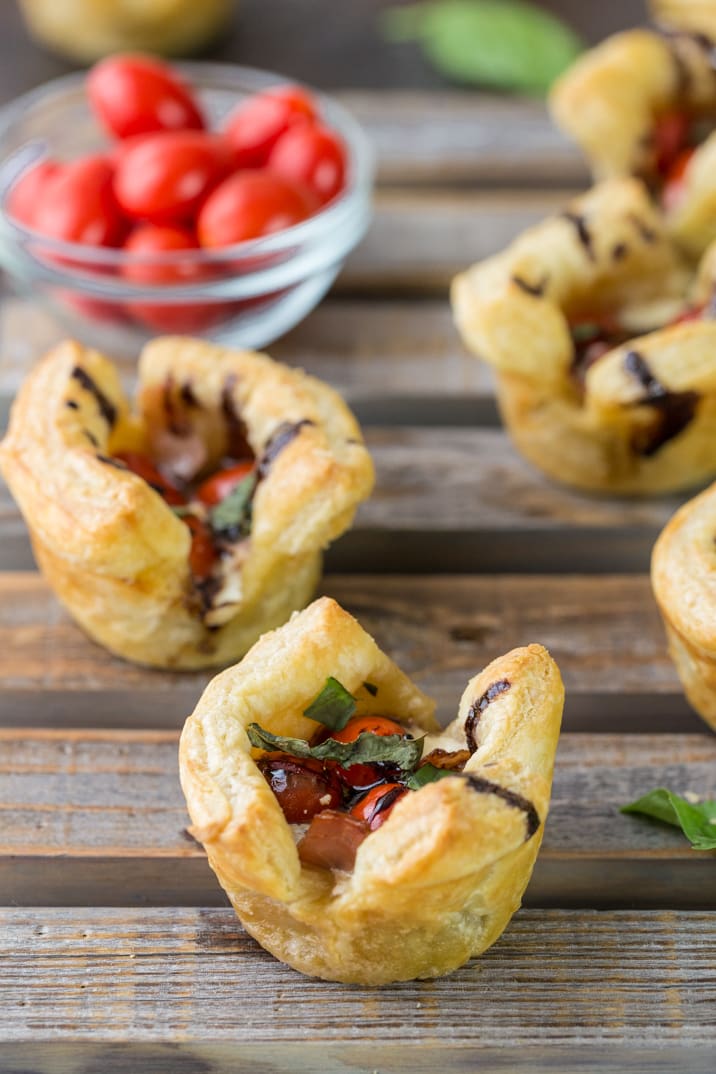 To me (and Pat apparently), simple caprese flavors are the best flavors in the world. Tomatoes, mozzarella, fresh basil, prosciutto, and balsamic reduction. It just doesn't get any better. These caprese cups are delish hot or cold and the perfect party appetizer!
Enjoy!