Pumpkin French Toast is the perfect fall breakfast recipe to share with family. Throw this easy and delicious baked french toast in the oven for a wonderful weekend treat! Get the tasty, festive flavors of pumpkin AND eggnog in one dish.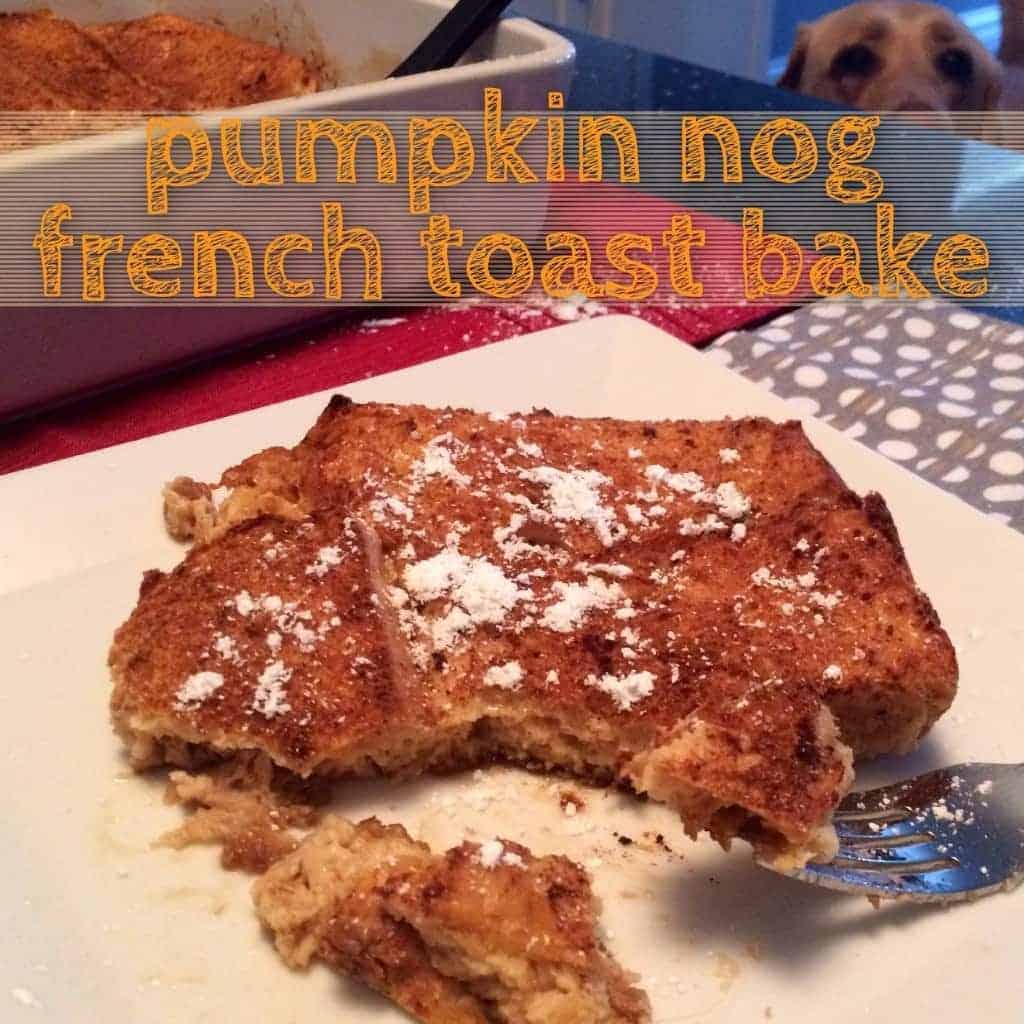 Pumpkin French Toast
The fall season calls for all things PUMPKIN, including breakfast. This Pumpkin French Toast Bake recipe is the perfect thing to make for weekends with family!
Pumpkin Eggnog French Toast is the breakfast of all breakfasts.
Eggnog? Check!
Pumpkin Spice? Check!
French Toast? Check!
Something I can prep the night before and wake up late to make in the morning? Check!
I wasn't sure how this would turn out at first. I blended and tweaked a couple recipes for french toast bakes, added the pumpkin spice milk, and I'm so happy to say that it worked. It worked REALLY well.
This pumpkin french toast was pretty easy too! It's not without some steps, but they are easy steps. I love that it can be prepared ahead of time, so it's ready to go in the morning. The perfect thing to make when guests are staying over on fall weekends. Everyone will love this french toast!
Overnight french toast with the flavors of eggnog and pumpkin? Sign me up for this fall flavored breakfast!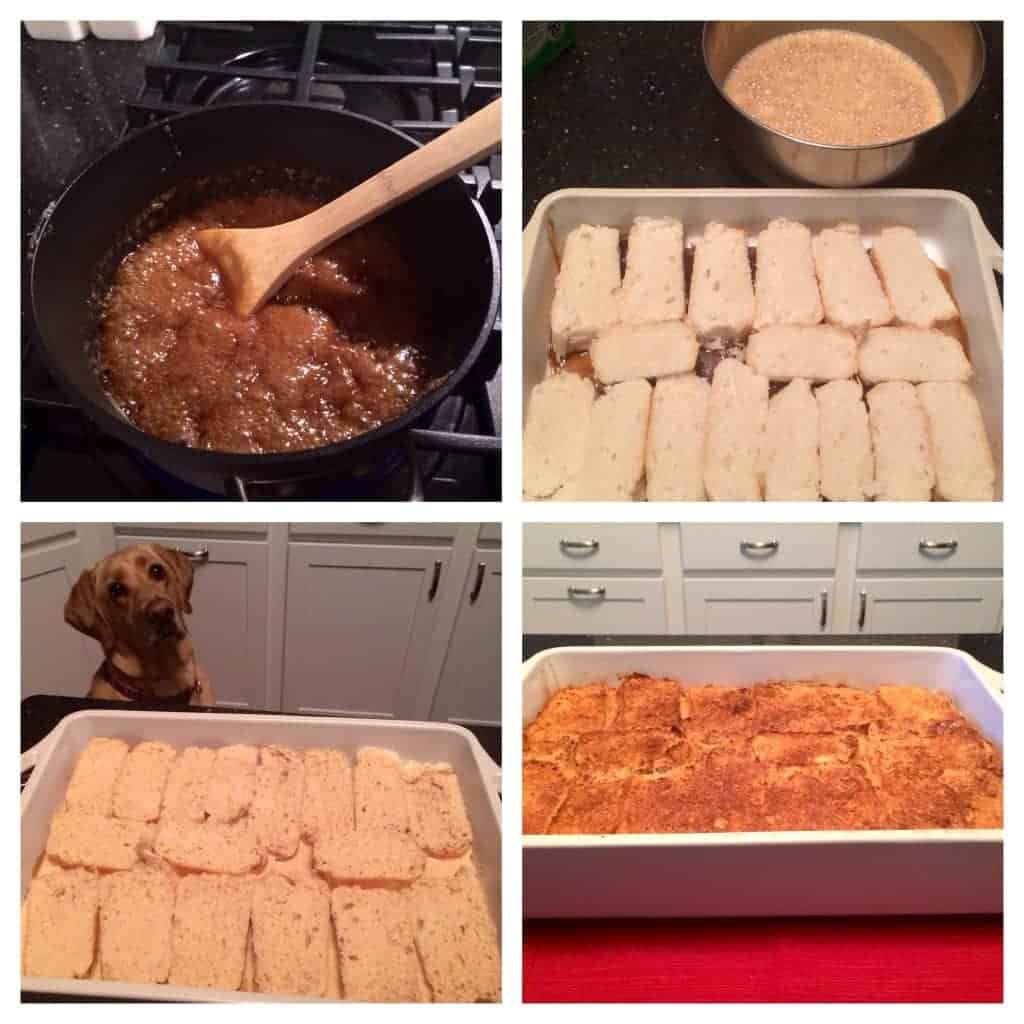 Overnight French Toast Recipe
My parents were staying with us Saturday night, so it gave me a chance to try this new recipe. Pat and I prepped it in the evening, and then I baked it when we woke up the next morning.
Prepping this eggnog pumpkin french toast the night before gives the bread time to soak up all that flavorful goodness. It is totally worth it! And if my parents weren't in town (they wake up super early), we could have slept in and then baked this lazily. But since they were, I actually got up at 6:30 am to try this. The amazing taste made up for the early wake up time!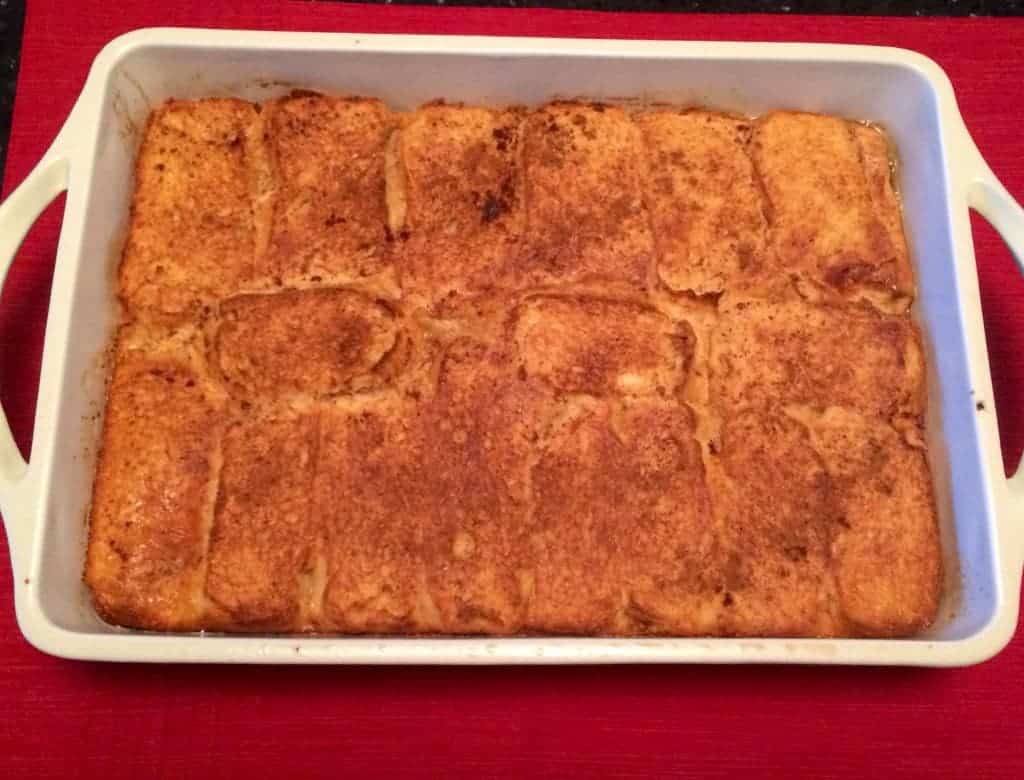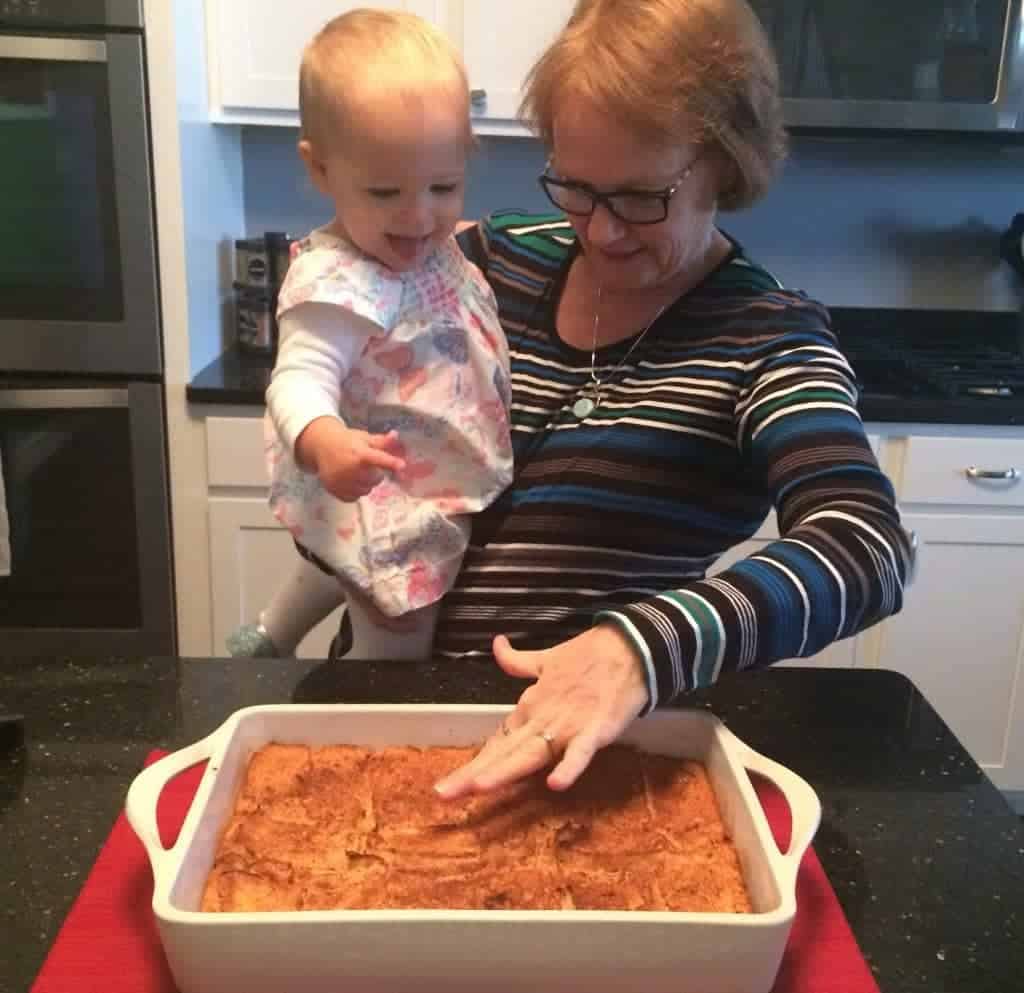 What's in this Pumpkin Eggnog French Toast?
Brown Sugar
Butter
French Bread
Eggnog
Pumpkin Milk
Half & Half
Eggs
Cinnamon
Corn Syrup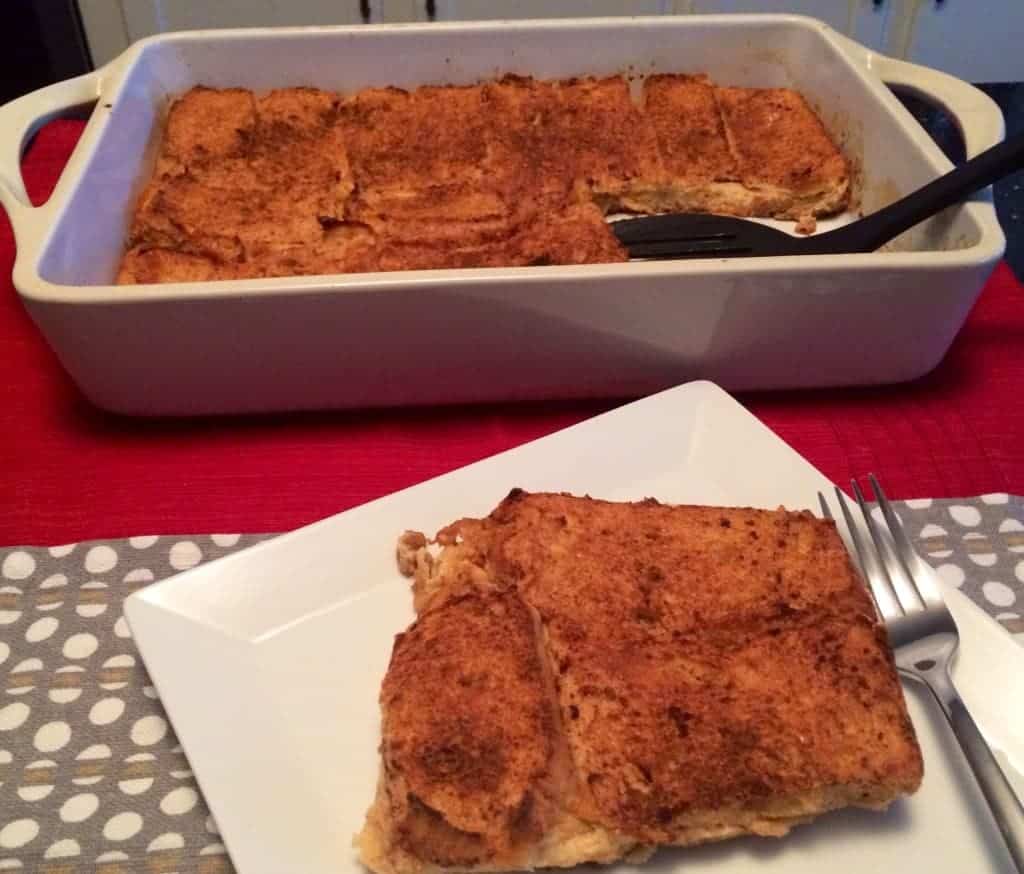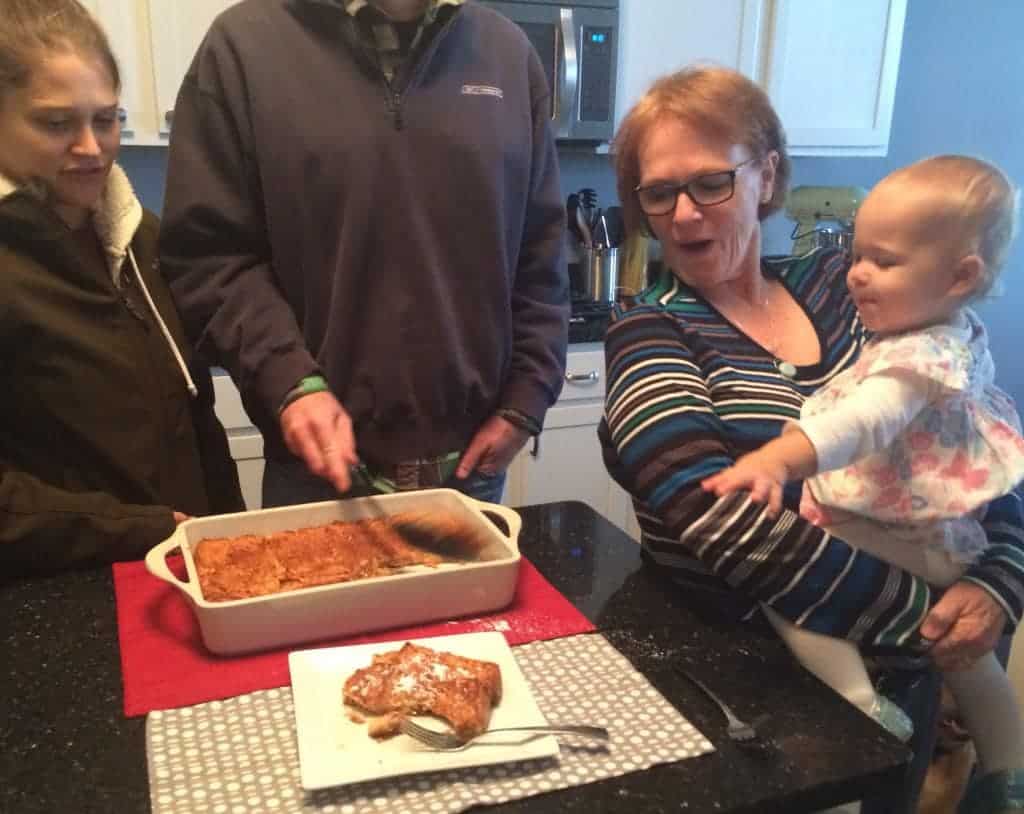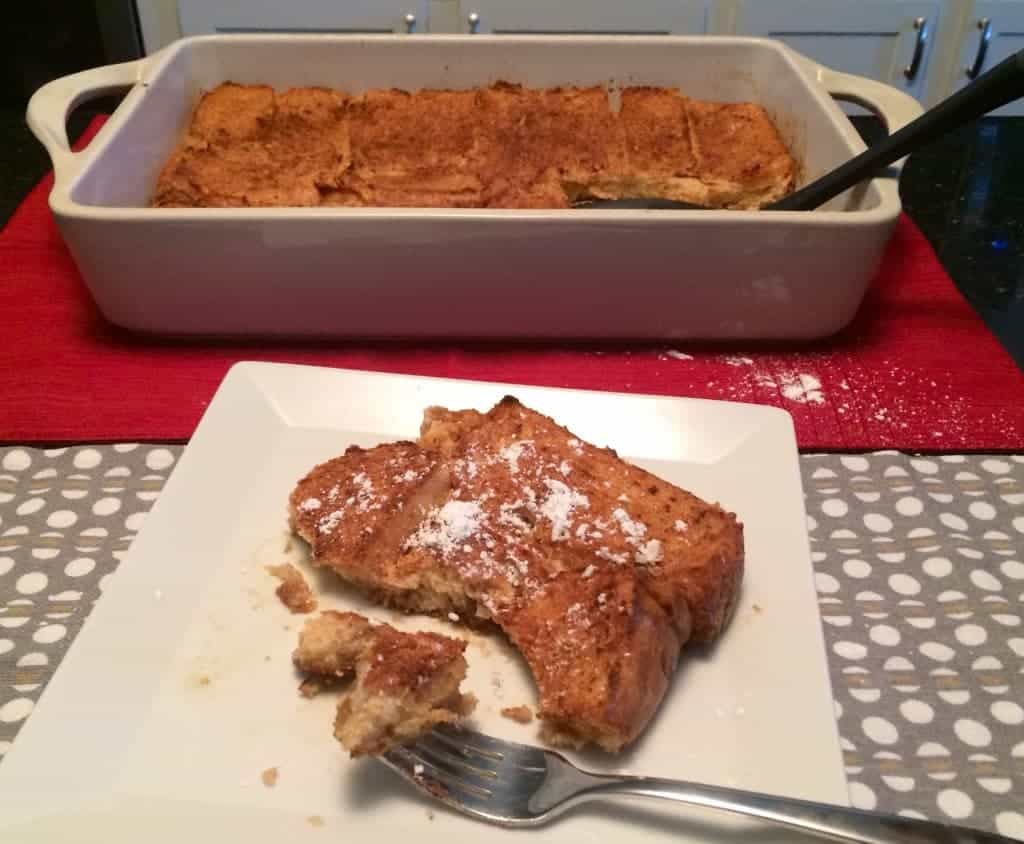 How to Make Pumpkin French Toast Ahead of Time
This french toast bake is super easy to make. I love the flavors of eggnog and pumpkin mixed together for a rich and flavorful breakfast.
The night before:
Lightly grease a 9 x 13-inch baking dish.

Heat the brown sugar, butter, and corn syrup in a small saucepan over medium heat. Cook and stir until the mixture begins to boil, then remove the mixture from heat, and pour into the prepared baking dish, coating evenly.

Place slices of french bread on top of the brown sugar mixture. Pack as tightly as possible

Combine eggnog, pumpkin milk, half and half, eggs and cinnamon in a medium bowl. Whisk together until completely combined. Pour evenly over bread slices.

Cover the baking dish with aluminum foil, and refrigerate 8 hours to overnight.
In the morning (or when ready to bake):
Once it has refrigerated for designated time, take it out of fridge and sprinkle bread with extra cinnamon or cinnamon sugar. Cover with foil.

Preheat oven to 325°F.

Bake covered for 35 minutes.

After 35 minutes, remove foil and raise oven's temperature to 375°F and bake for another 10-15 minutes, or until french toast has started to brown on top.

Serve with powdered sugar, syrup, or whipped cream.
This pumpkin eggnog french toast comes out sooooo tasty. I like topping it off with this Homemade Pumpkin Spice Whipped Cream for an extra pumpkin kick!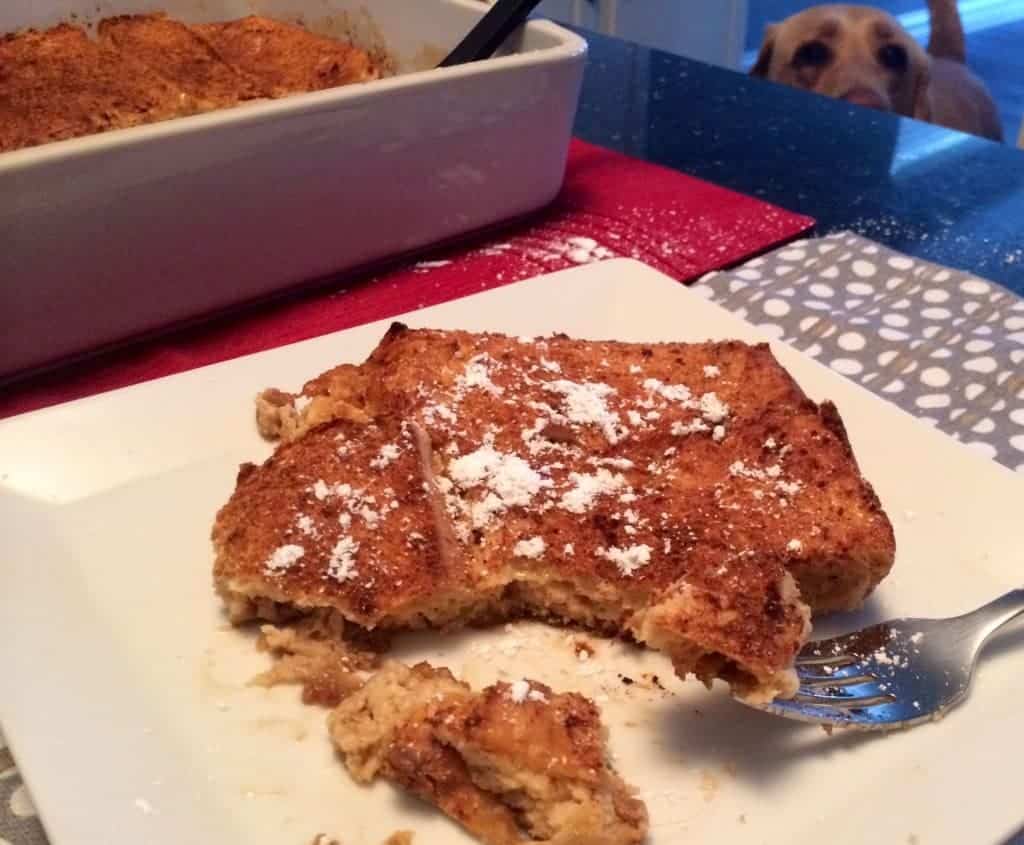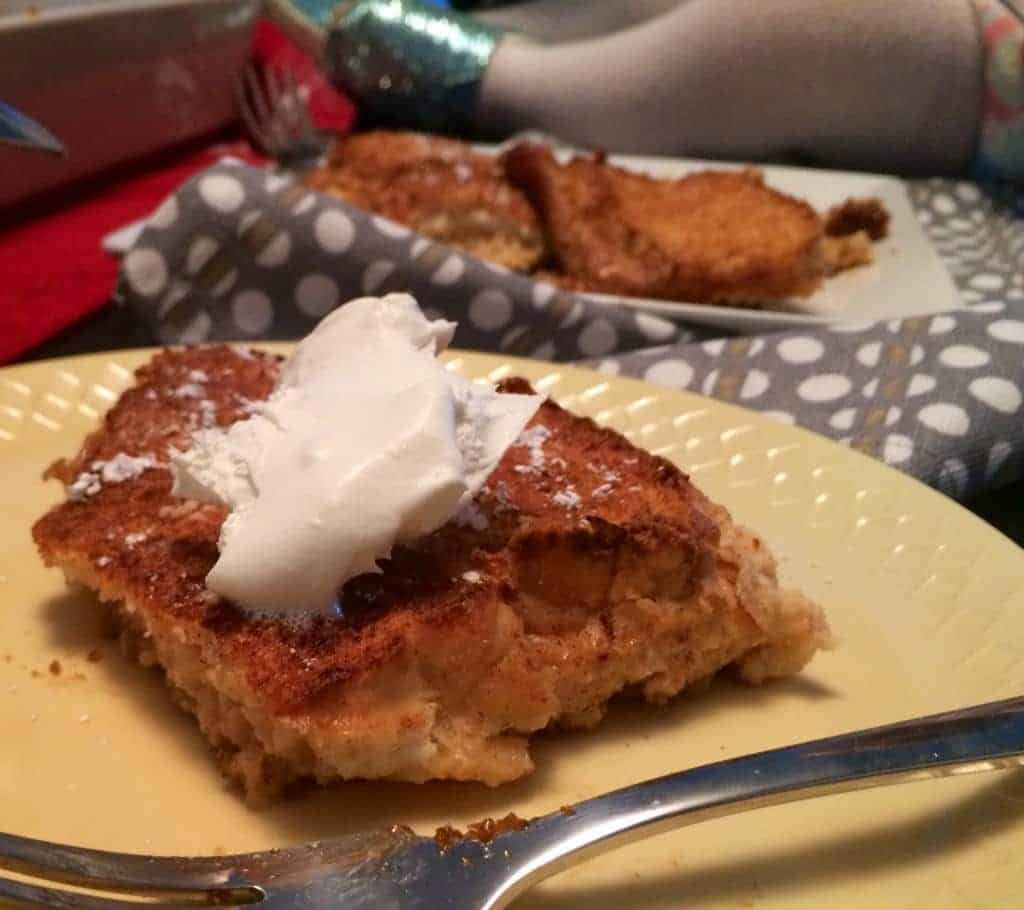 This french toast is rich and sweet enough to eat without syrup, but it definitely adds more flavor. Sprinkle it with powdered sugar, add some whipped cream, and dig in! Looking for another pumpkin breakfast recipe? You'll love these Pumpkin Cinnamon Rolls (made from scratch!). And find all of your Pumpkin Recipes here!
See the recipe card for details on how to make Pumpkin French Toast. Enjoy!
Here are some other amazing french toast recipes to try: