Pumpkin Dip is the perfect easy appetizer for fall, but you'll want to eat this Pumpkin Pie Dip recipe year round! Some call this Pumpkin fluff, but no matter what you call it, it's a crowd pleaser!
Pumpkin Pie Dip
This pumpkin dip recipe is so sweet and delicious. It's makes the perfect snack for Halloween, Thanksgiving, or any fall party!
Last year around Thanksgiving, my Mother-In-Law made THE MOST amazing Pumpkin Pie Dip. She had heard about it at school (she's a teacher) and swore it was the easiest thing ever. I was just getting into cooking then and was still pretty green, but it peaked my interest. Something this tasty was super easy? Tell me more!
This cream cheese pumpkin dip recipe is the kind of thing that makes me wish Pumpkin Season lasted for the entire year. Why is it that we only eat the best flavor on the planet during fall? I'm pretty sure canned pumpkin is available year round, so why? I am just going to have to start a trend.
I thought it would be fun to serve this sweet Pumpkin Pie Dip in pre-made individual pie crusts. It worked so well and they turned out so cute. This would be such a cute individual appetizer for autumn dinner parties! It works as a larger dip too for sharing.
I just love this pumpkin cream cheese dip. I hope you do too!
Try this sweet, creamy Pumpkin Pie Dip with fruit, graham crackers, Vanilla Wafers, or cinnamon pita chips!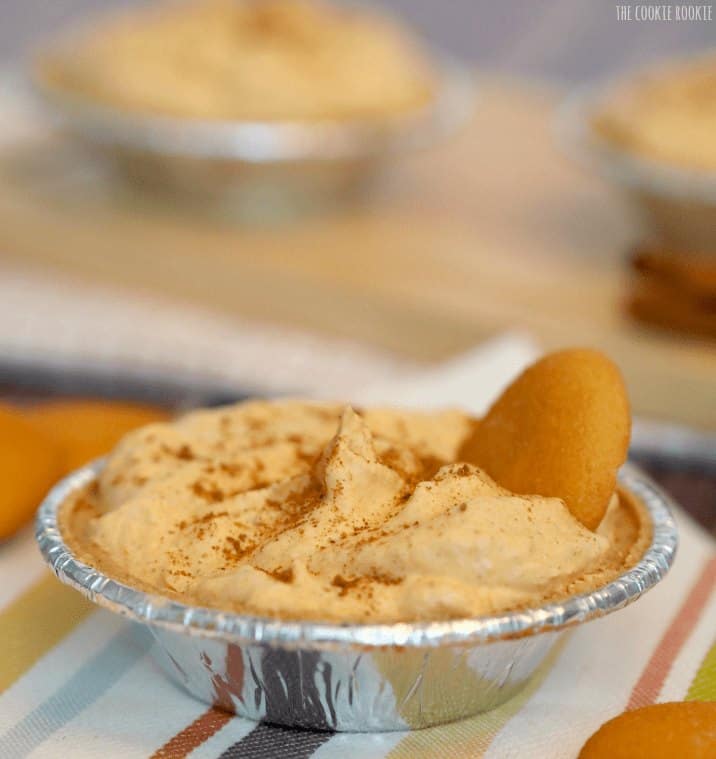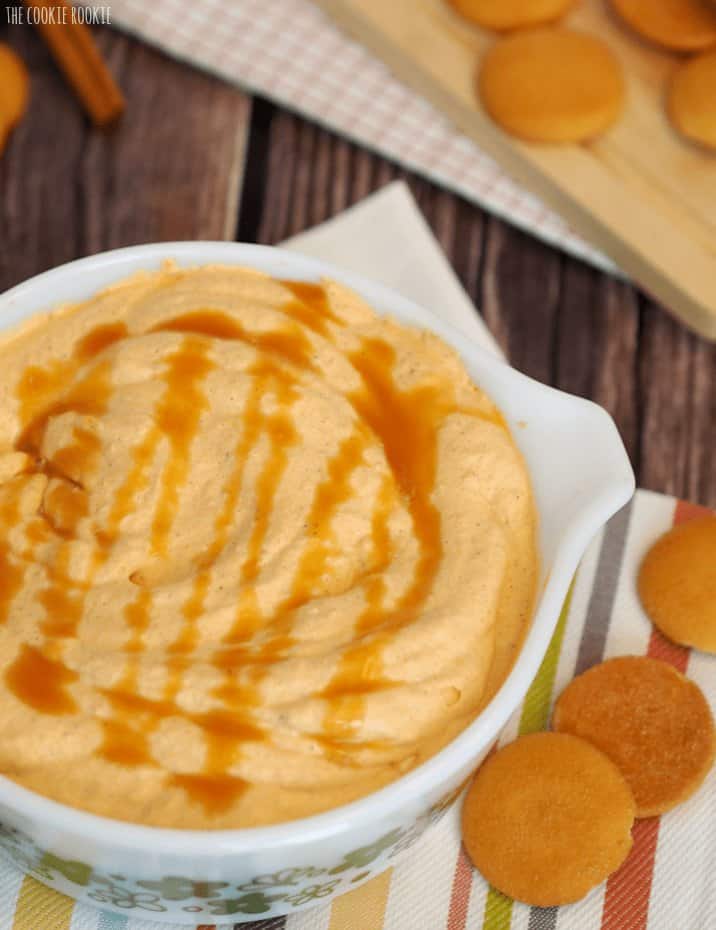 Pumpkin Dip with Cream Cheese and Cool Whip
This easy pumpkin dip recipe is made with cream cheese, cool whip, canned pumpkin, homemade pumpkin pie spice, cinnamon, and vanilla. It has such a sweet, creamy, rich flavor, so it's a great dessert dip.
Dip cookies, fruit, or graham crackers and let the pumpkin flavor blow you away. I love serving this with vanilla wafers for a simple fall snack, and trust me, kids LOVE this. So if you want to make them a little treat for after school this season, surprise them with this pumpkin pie dip.
Don't get me wrong, us adults will love it just as much. So make extra for yourself too.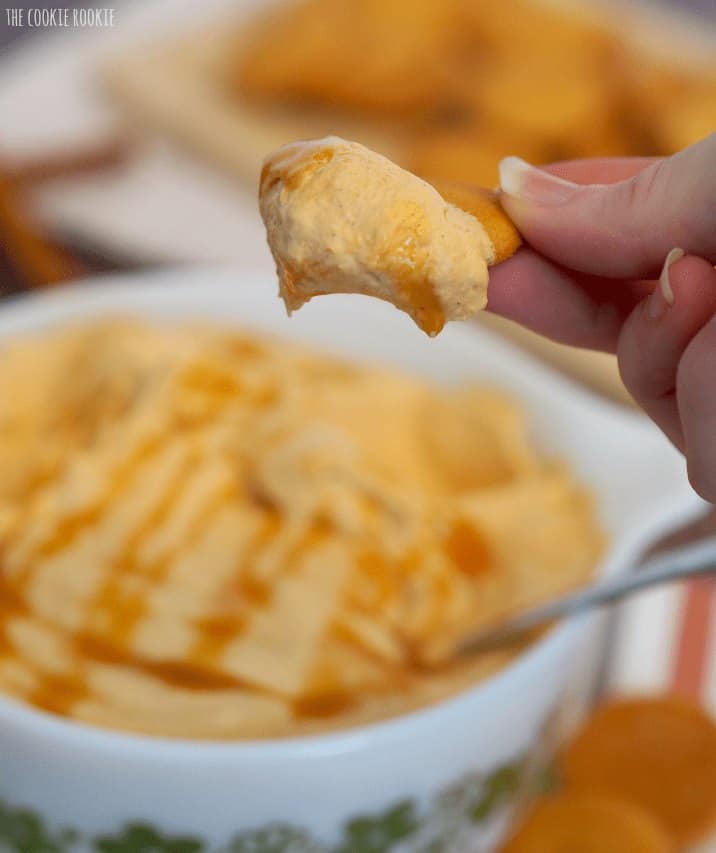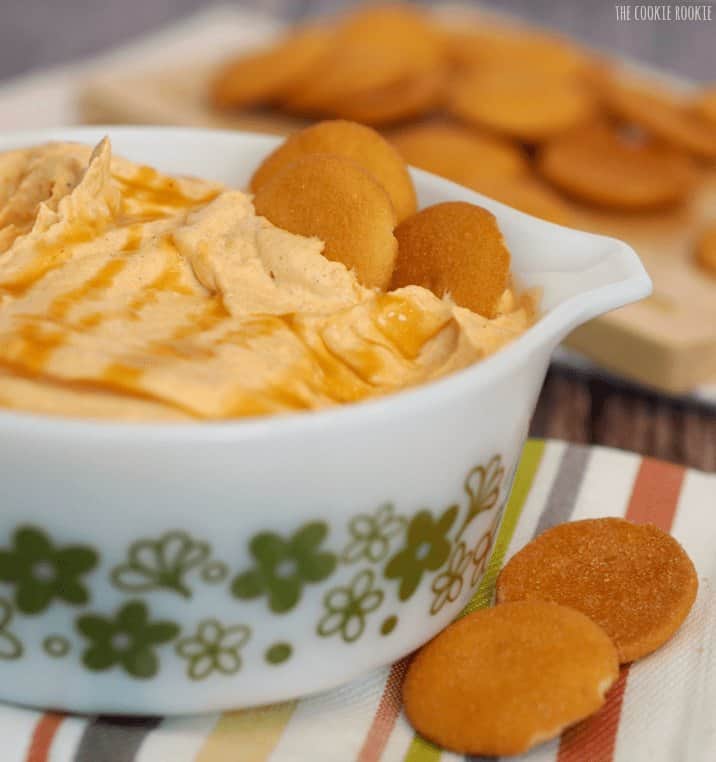 How to Make Pumpkin Dip
This pumpkin fluff dip is the easiest thing to make. Whether you're whipping up a quick snack, making desserts for the holidays, or creating a fun dip for a Halloween party, this will take no time at all to prepare.
Just use an electric mixer to cream together all of the ingredients and you're good to go. Serve it up cold with whatever dipping snacks you prefer.
If you have any leftover, just cover it with plastic wrap/aluminum foil and keep it in the refrigerator.
To make the mini individual portions like I did, just get some pre-made mini pie crusts and fill them with the dip.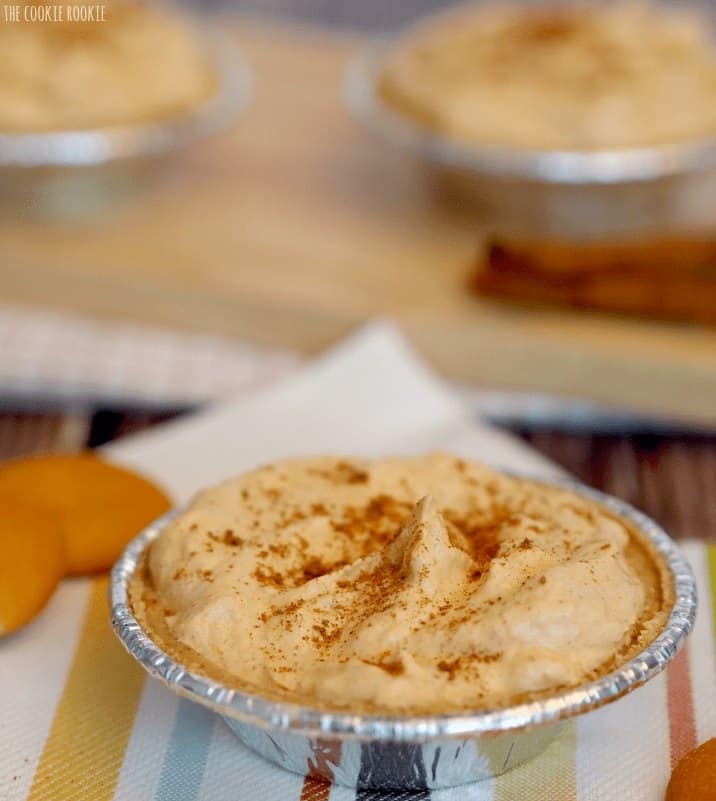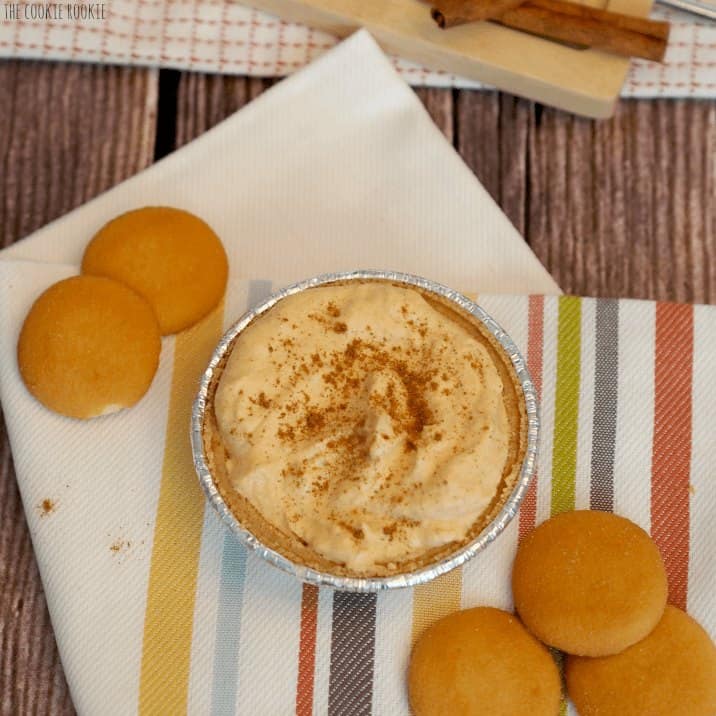 You can't go wrong with pumpkin this time of year, and you definitely can't go wrong with this creamy Pumpkin Dip!
Watch the video and See the recipe card for details on How to make Pumpkin Pie Dip. Enjoy!
If you like this pumpkin dip recipe, you'll love our other pumpkin recipes too:
Pumpkin Hummus (with Roasted Pumpkin Seeds)