This copycat Frosty recipe is the best way to get everyone's favorite frozen dairy dessert at home. I kicked it up a notch and made a Pumpkin Pie Frosty to celebrate fall.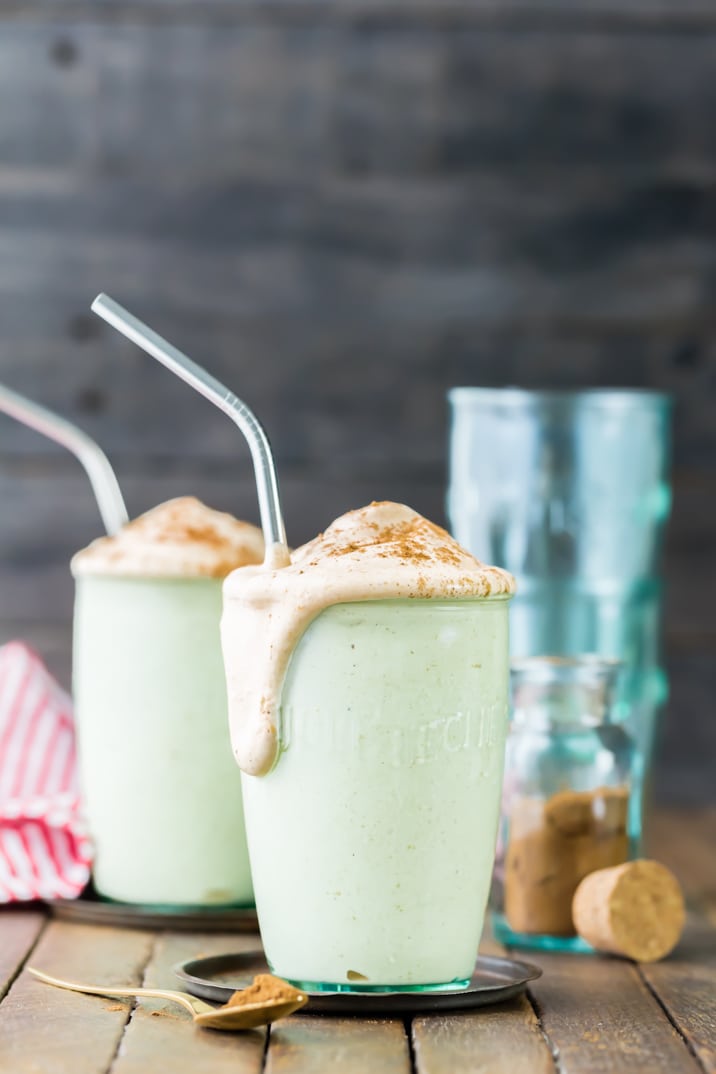 Pumpkin Pie Frosty
This copycat Pumpkin Pie Frosty recipe is my way of combining a favorite fast food treat with my favorite fall flavor: pumpkin!
One of my favorite treats as a kid was dipping french fries in a Wendy's Frosty (if you haven't tried it, go try it now!). A regular chocolate frosty is great, but Autumn calls for everything pumpkin! So I present to you my new creation of heaven in a glass, the Pumpkin Pie Frosty!
This copycat Frosty recipe puts a twist on a classic sweet treat, and it is SO delicious. It's such a fun dessert!
I know I'm coming in hot on the fall flavors, but I just couldn't wait to get started with pumpkin season. Fall is my very favorite season. It's when we got married, when I can finally start wearing cardigans again, and when we can dress Scout up in all kinds of costumes. It's such a great time of year!
This Pumpkin Frosty is the perfect fall treat. Get that creamy texture of a frosty with the delicious flavor of pumpkin!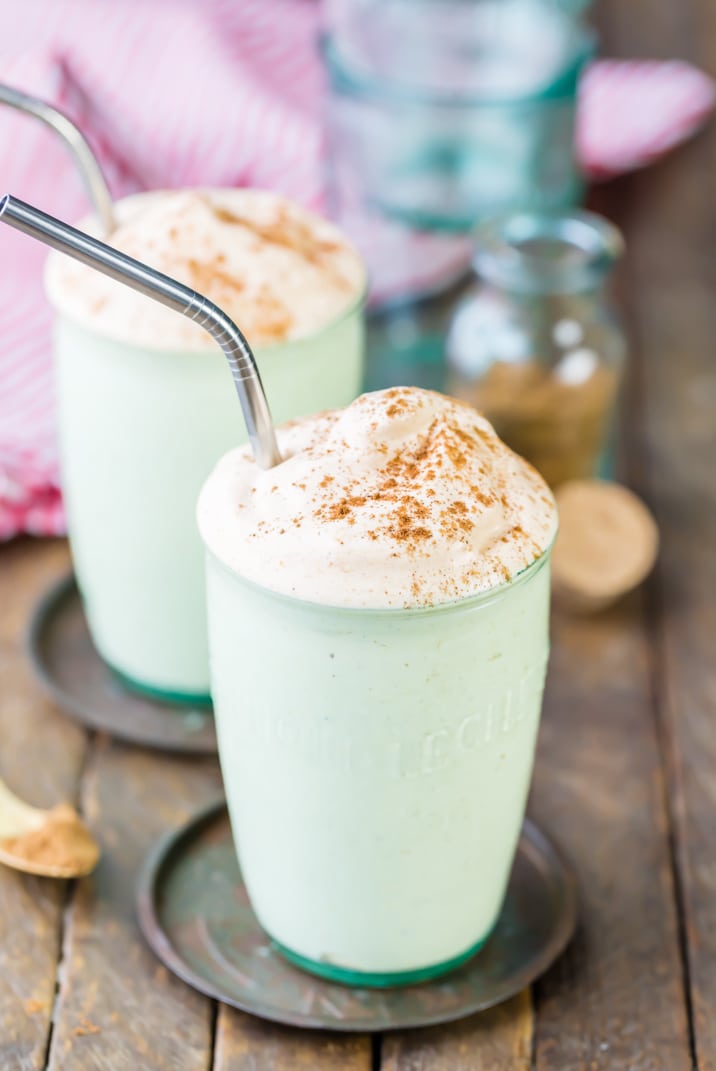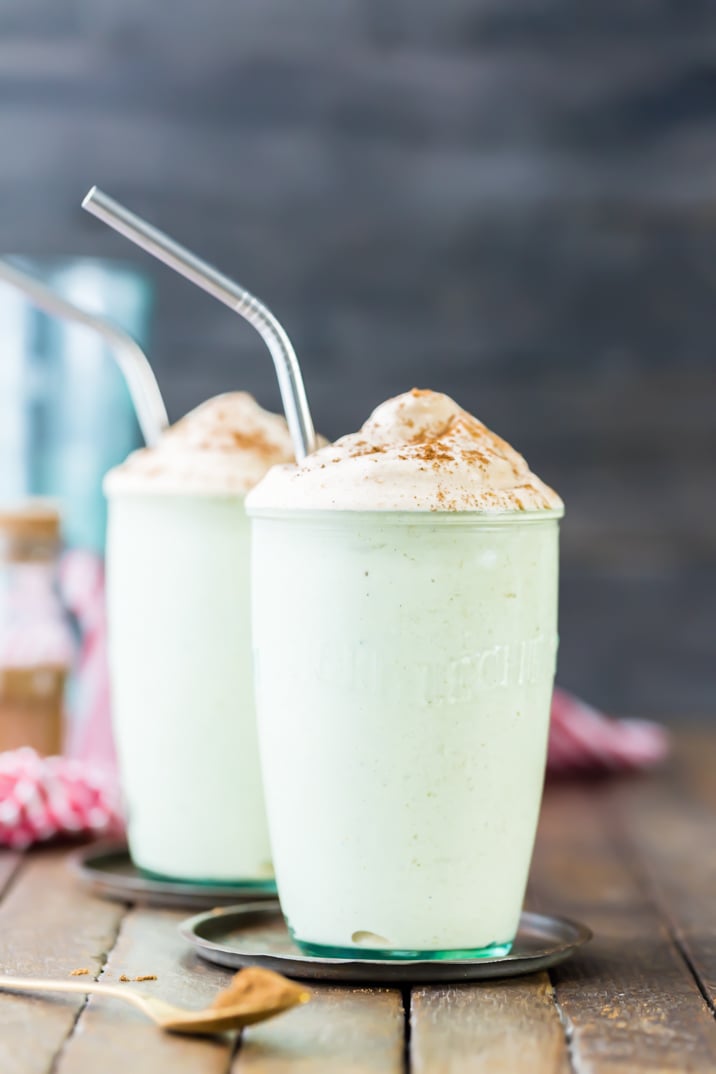 Copycat Frosty Recipe
Anyone who has had a Frosty from Wendy's knows there's something special about them. It's hard to put your finger on what makes it so unique, which makes it really difficult to recreate it at home.
But I did a lot of researching to find the perfect copycat Frosty recipe, and I think I've figured it out. The secret to this magic recipe is sweetened condensed milk! It takes a regular shake and makes it extra frosty-like. It worked perfectly for this pumpkin version, and I can't wait to try it with other flavors too!
Pumpkin Frosty Ingredients:
Sweetened Condensed Milk
Pumpkin Puree
Cool Whip
Heavy Cream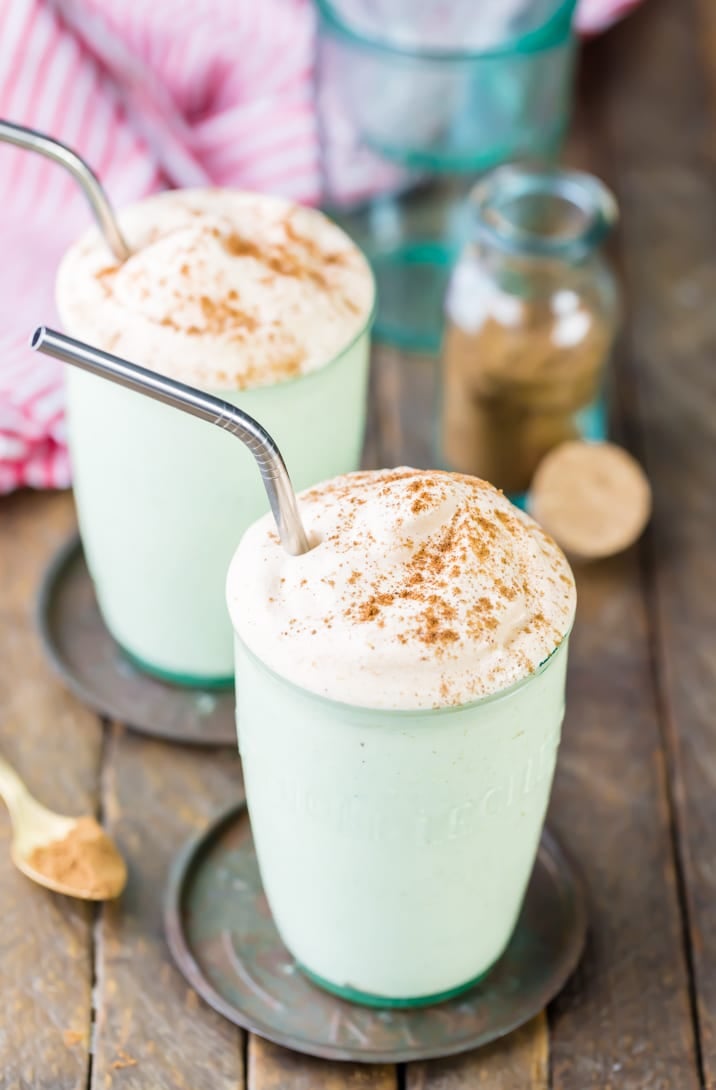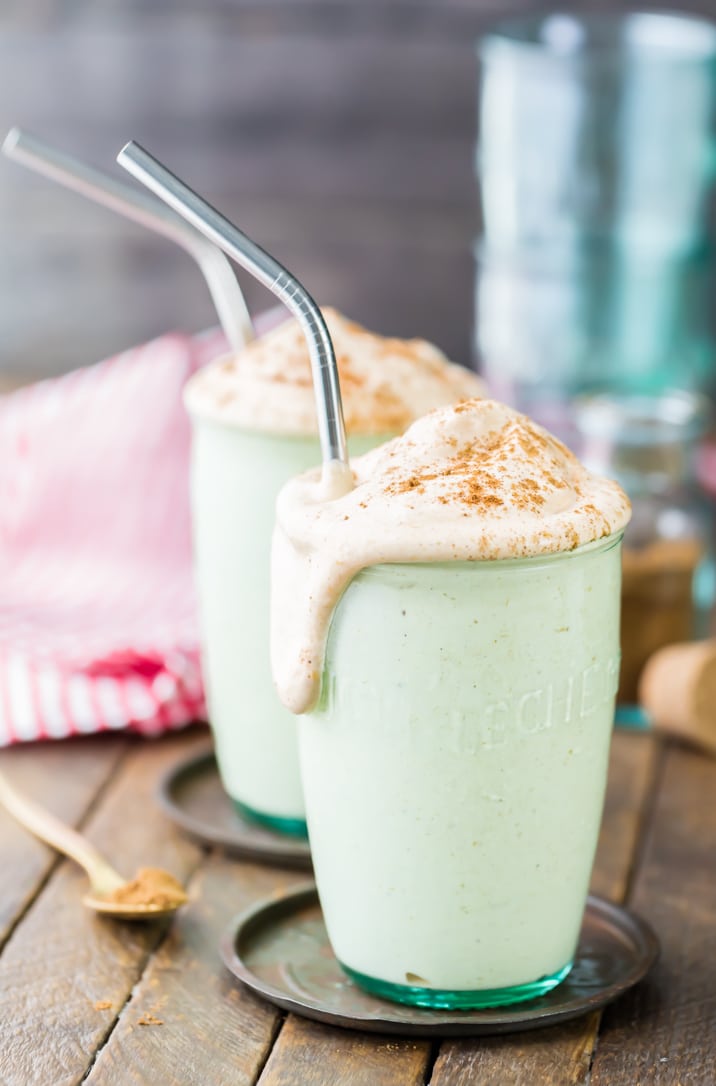 How to Make a Frosty
Like I said before, there's something extra special about a Frosty, so being able to make one is so exciting! It's such an easy process, but keep in mind this recipe does require an ice cream maker.
Combine condensed milk, pumpkin puree, cool whip, and pumpkin pie spice in your ice cream maker's frozen bowl. Use a spoon to stir and combine. It doesn't have to be completely combined, but as much as possible.

Turn on your ice cream maker and pour in the cream as it spins.

Let it turn for about 30 minutes, or until it is the consistency that you want.

Top with more pumpkin pie spice or whipped cream as desired!
It really is that sweetened condensed milk that changes this from a regular milkshake to a frosty! It makes all the difference.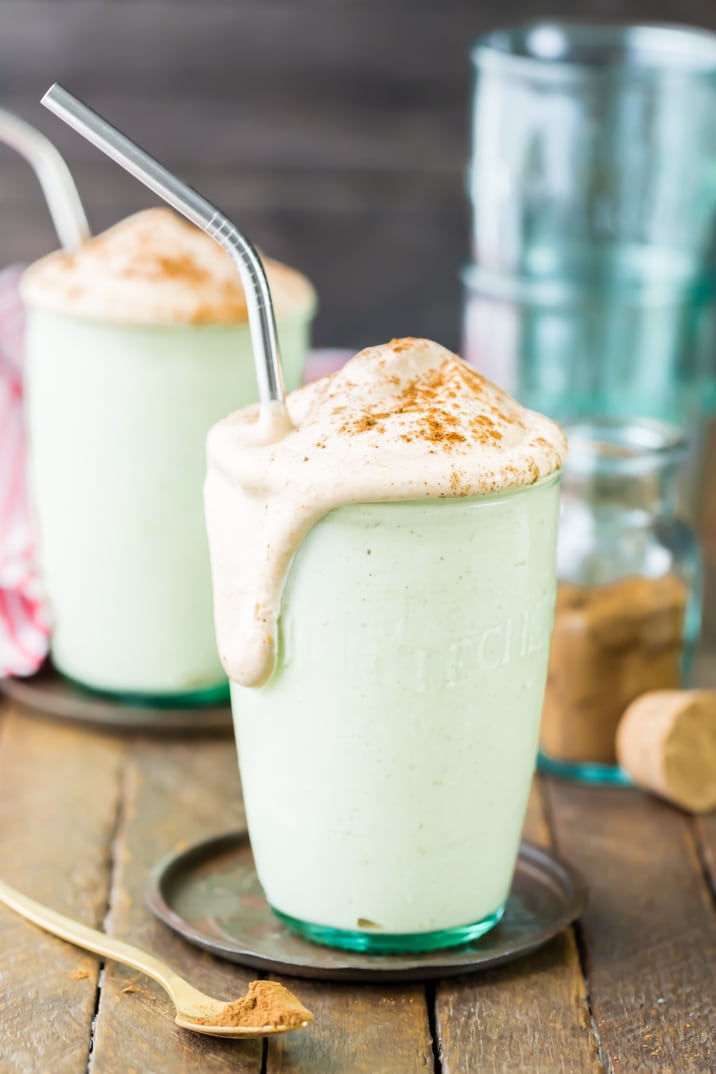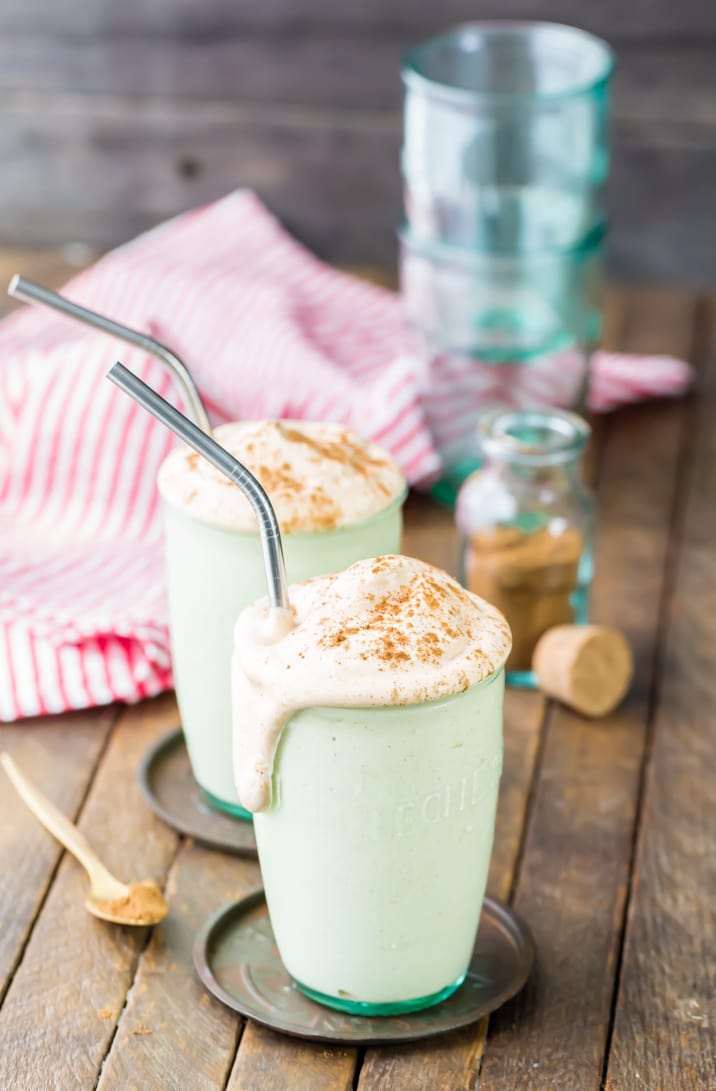 Is a frosty a milkshake?
I think it's pretty safe to call a Frosty a milkshake. This ice cream treat is not quite the same as the typical shake, and there's definitely something that sets it apart in the texture and consistency. And while Wendy's never refers to it as a shake, ultimately this "frozen dairy dessert" is exactly what you'd consider a shake. A very special and extra tasty shake!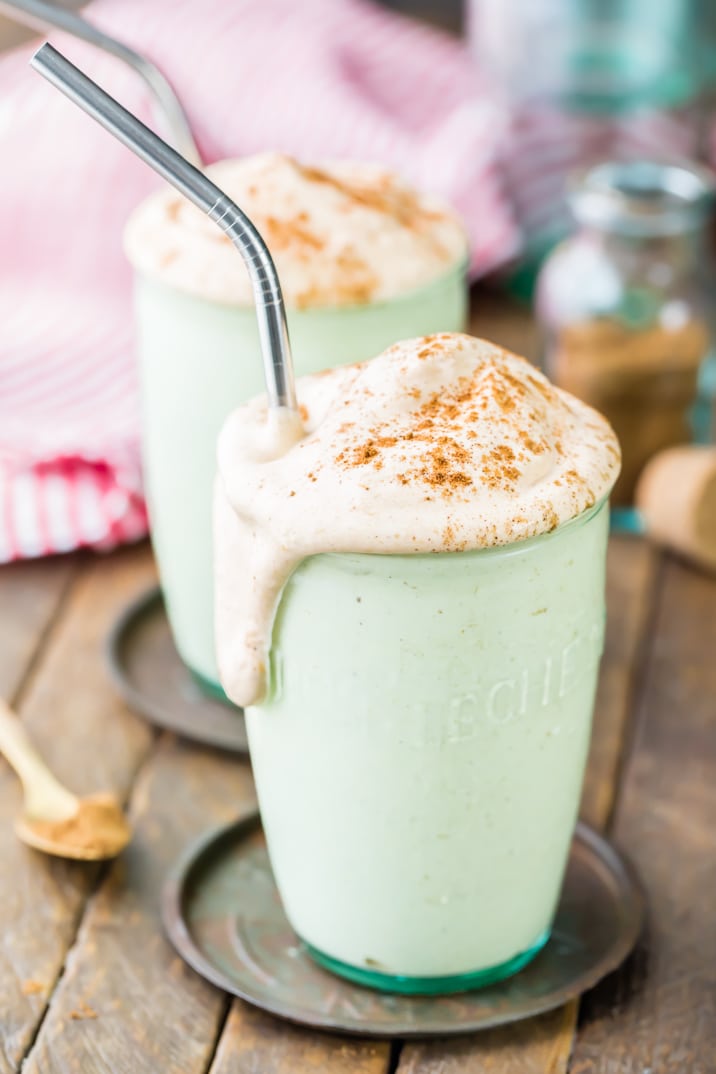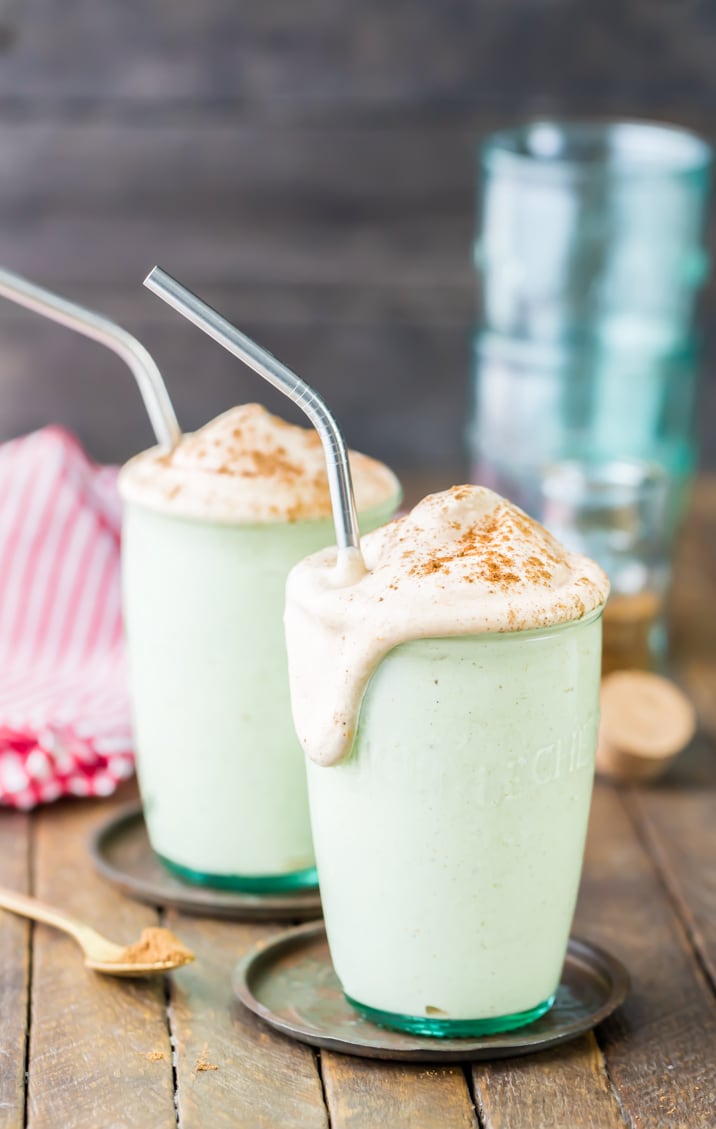 I'm not sure how this Pumpkin Pie Frosty recipe will pair with fries, but I'm excited to find out! I have a feeling it might be a new tradition!
See the recipe card below for details on how to make this copycat Pumpkin Pie Frosty. Enjoy!
If you like this recipe, try these other easy pumpkin dessert recipes: