I LOVE a Frosty from Wendy's, and I LOVE Pumpkin Pie…why not combine the two! Heaven = this Pumpkin Pie Frosty (Copycat Recipe)!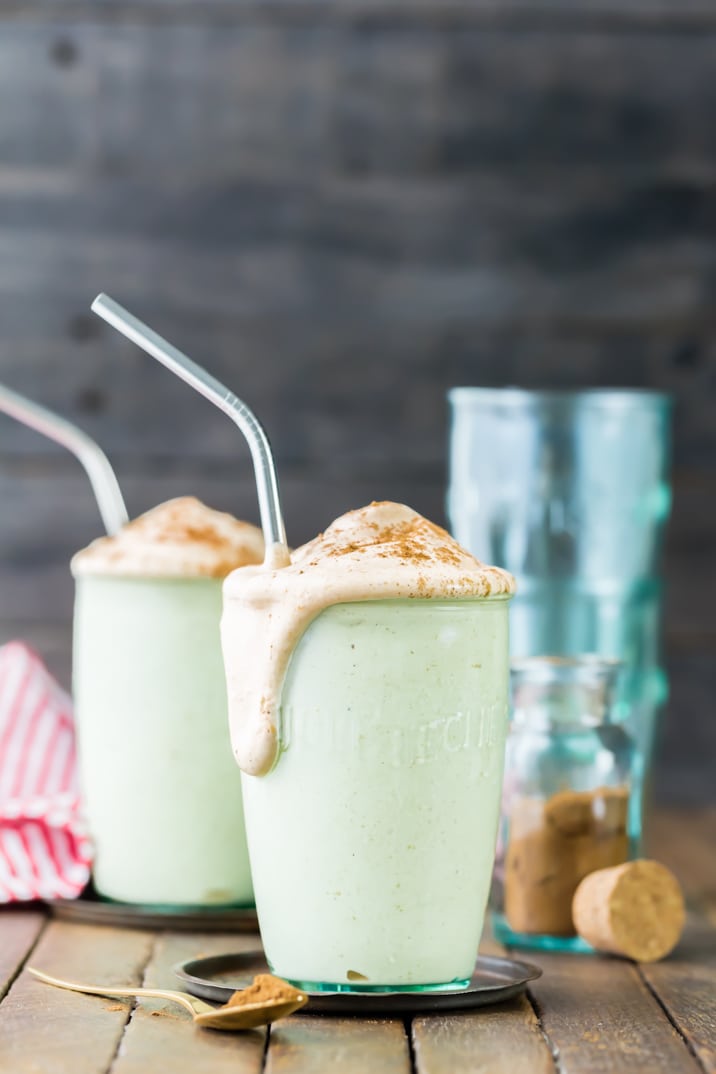 Pumpkin Pie Frosty
I don't know if there was any better treat as a kid than french fries dipped in a Wendy's Frosty. (Side note: If you haven't tried that…YOU HAVE TO. Just trust me) Anyway…regular frosties are great…but Autumn baking calls for everything to be made with Pumpkin. So I present to you my new creation of heaven in a glass…AKA the Pumpkin Pie Frosty!! This copycat variation of a classic sweet treat is SO delicious, and so perfect for this cooler weather we are about to experience! (fingers crossed on that part!)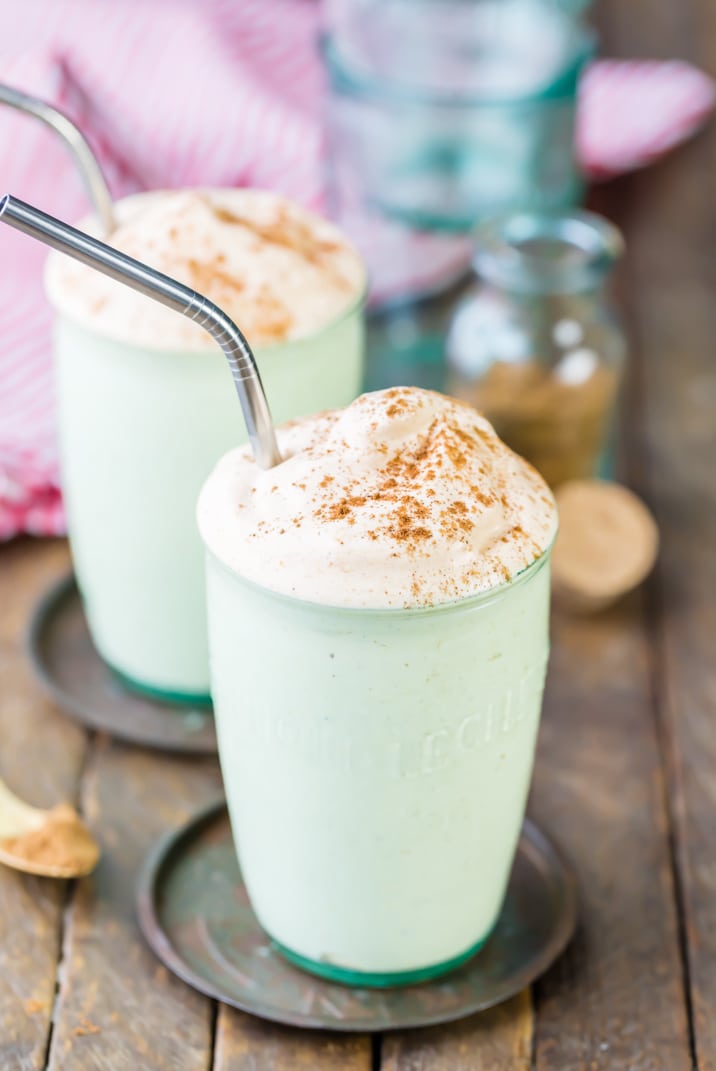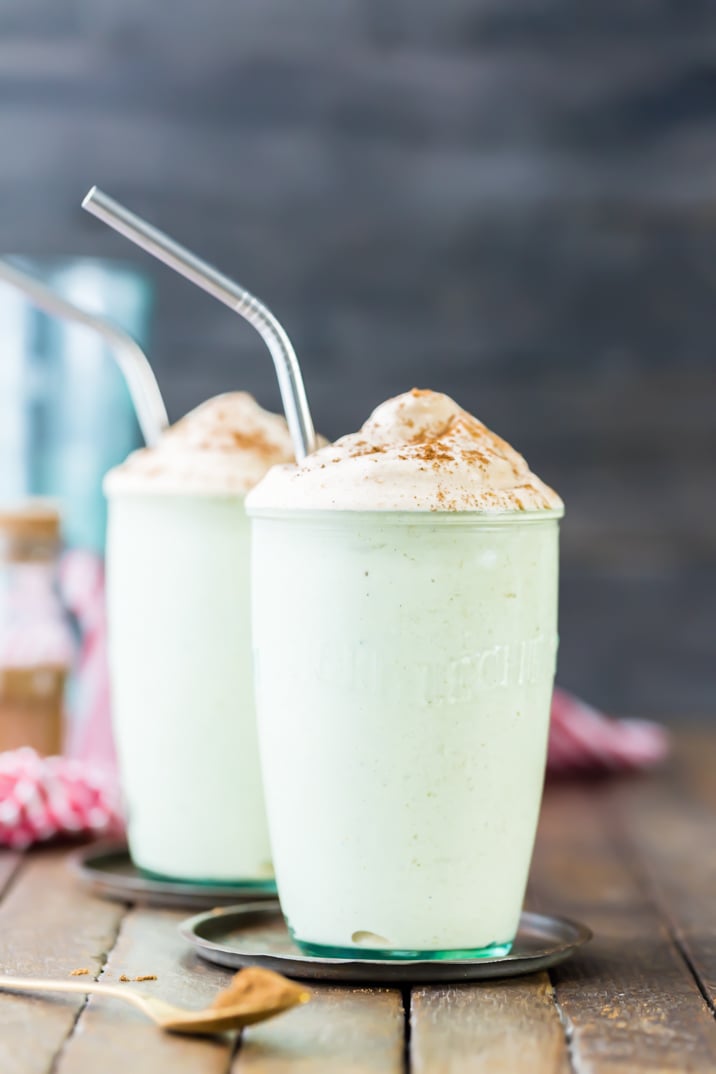 I know I'm coming in hot on the fall flavors…but I just couldn't wait to get started with everything pumpkin season. Fall is my very favorite season. It's when we got married, when I can finally start wearing cardigans again, and when we can dress Scout up in all kinds of costumes. It's a great time of year. Help me welcome Autumn the right way by trying these Pumpkin Pie Frosties for yourself!!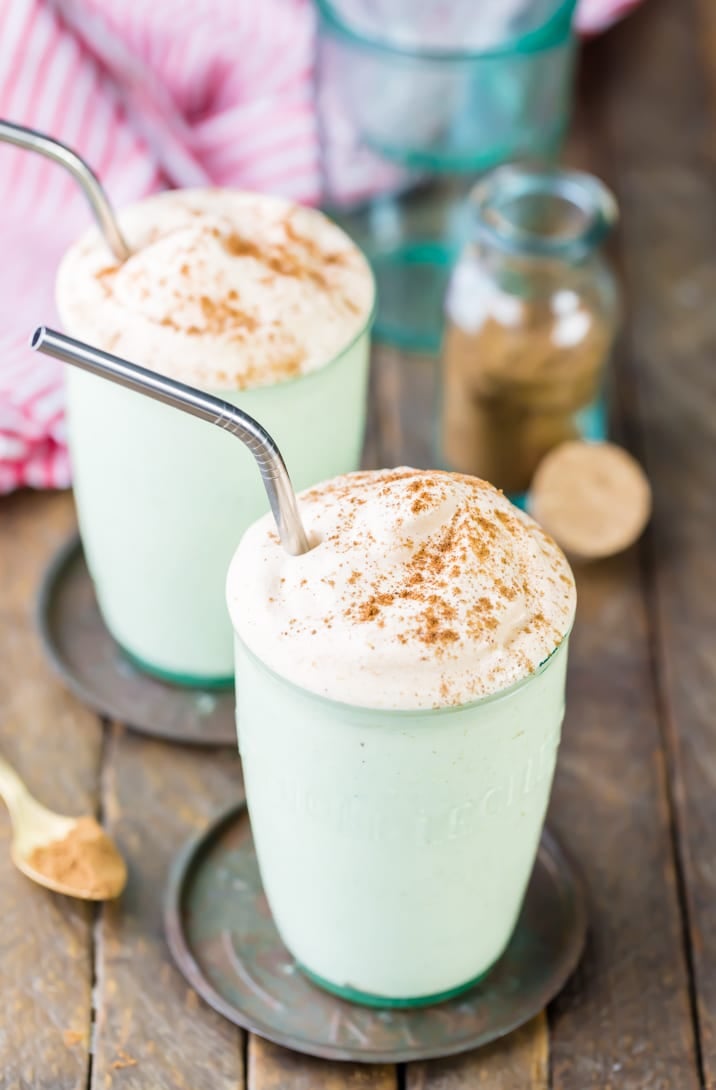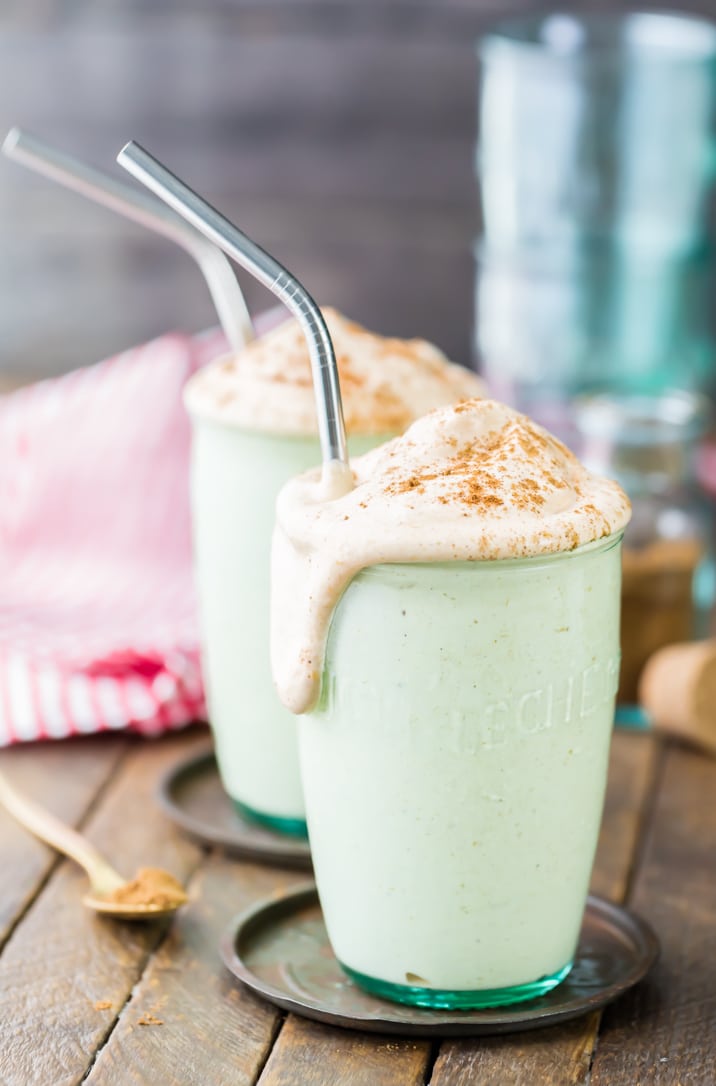 I did a lot of researching to find the perfect Frosty recipe. The secret to this magic copycat recipe is sweetened condensed milk! It makes the shake extra frosty-like. I can't wait to try it with other flavors!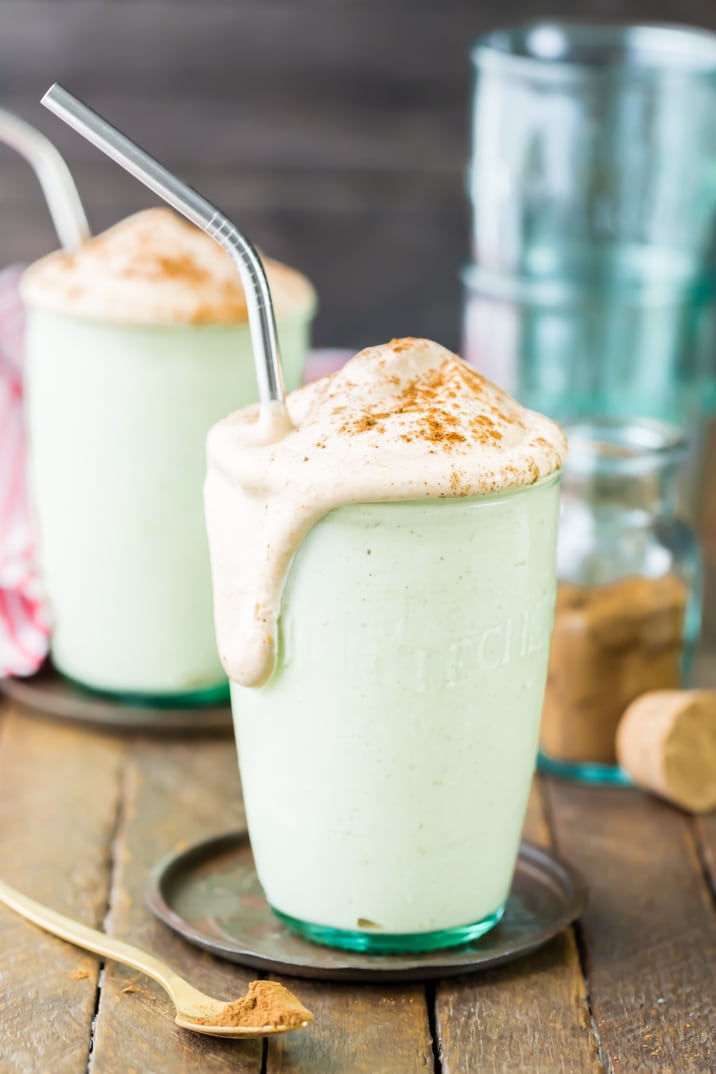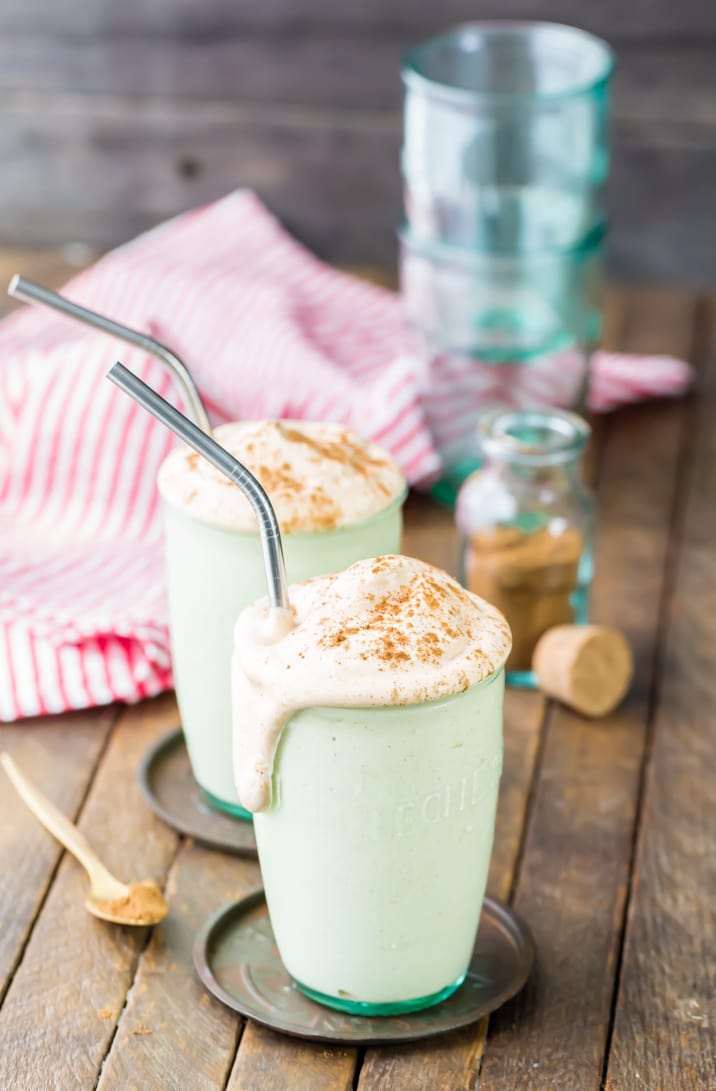 I'm not sure how this Pumpkin Pie Frosty (Copycat Recipe!) will pair with fries, but I'm excited to find out!
I have a feeling it might be a new tradition!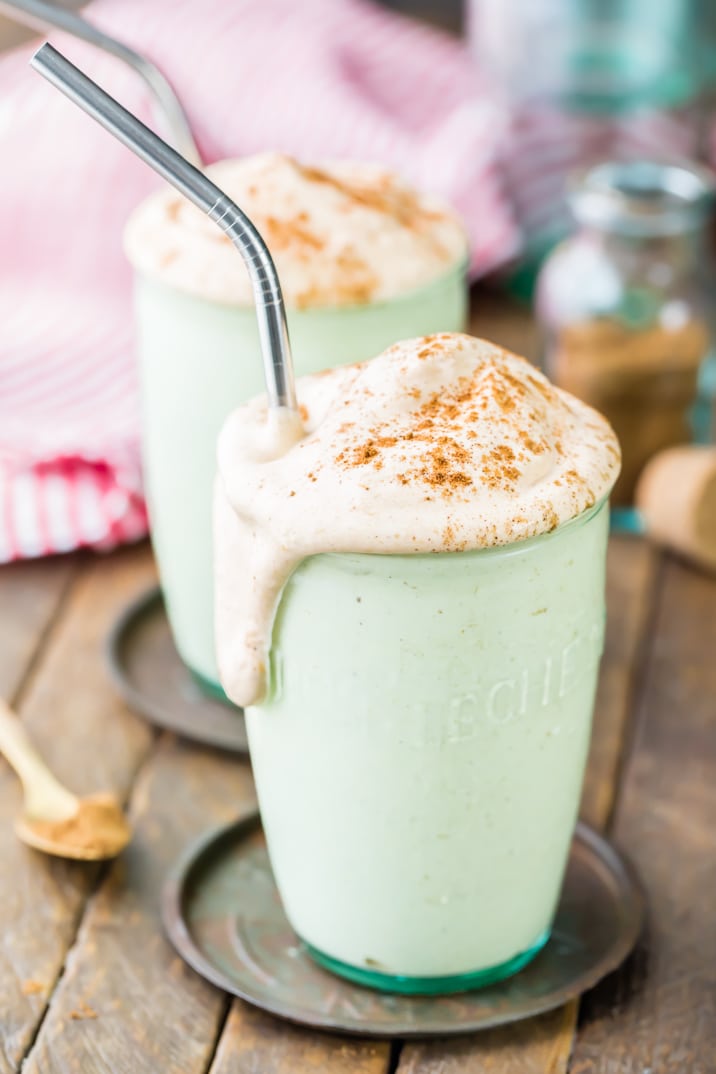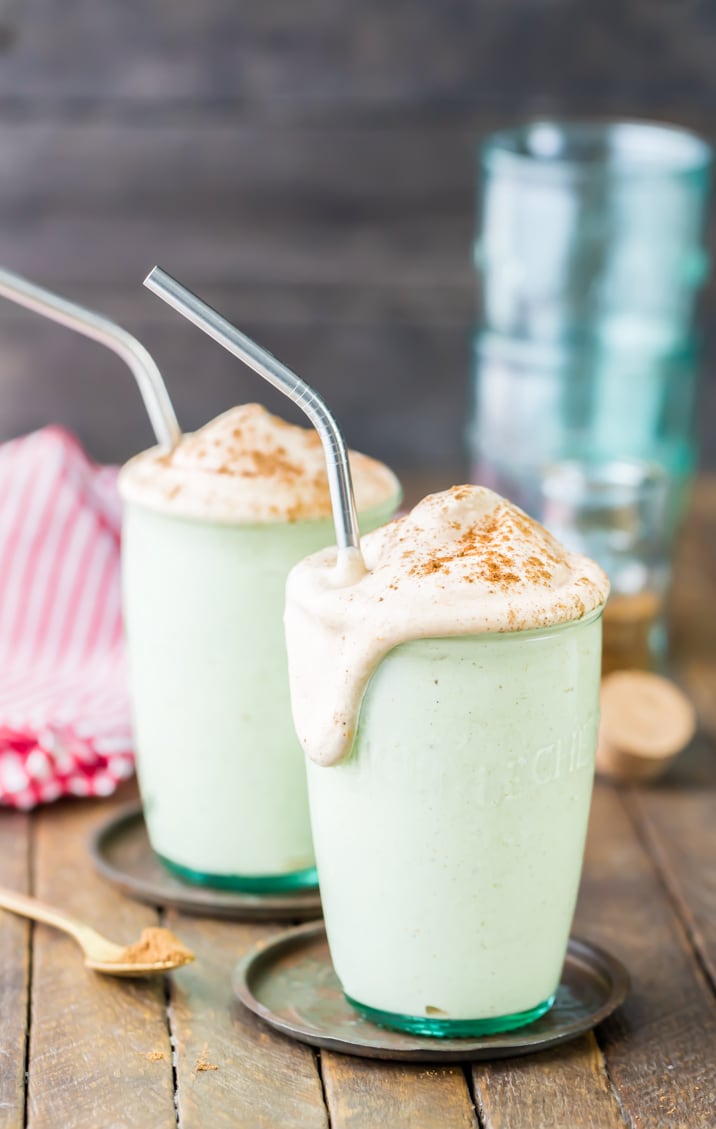 Enjoy! (And thank you for putting up with my "celebrating Fall at the earliest possible moment" mentality!)
See the recipe card below for details on how to make this copycat Pumpkin Pie Frosty. Enjoy!
If you like this recipe, try these other easy pumpkin dessert recipes: