Cheesecake & Pumpkin Pie Parfaits! The perfect healthy(er) alternative to everyone's favorite Thanksgiving pie!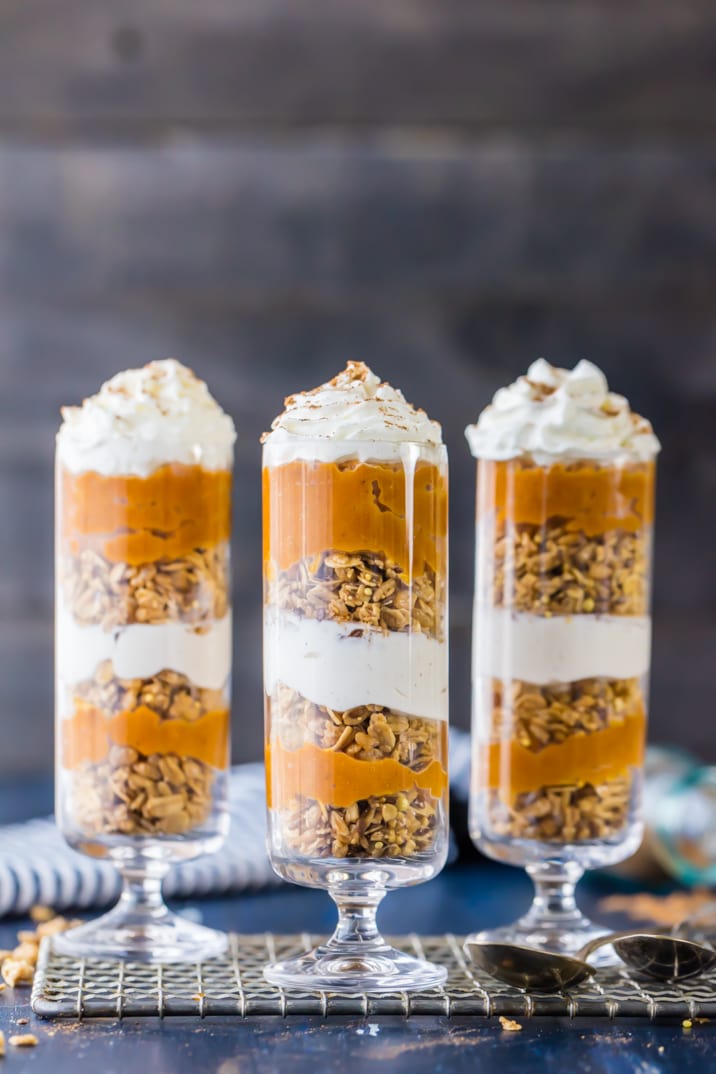 Pumpkin Pie Parfaits
My Autumn mantra is PUMPKIN SPICE EVERYTHING! I look forward to pumpkin season the entire year, and it's finally here! My favorite pie has ALWAYS been Pumpkin Pie, but it's not exactly easy on the waistline.
These simple, PRETTY, and delicious Pumpkin Pie Parfaits quench the craving and satisfy the sweet tooth, all while being better for you than your typical pumpkin pie. Win win!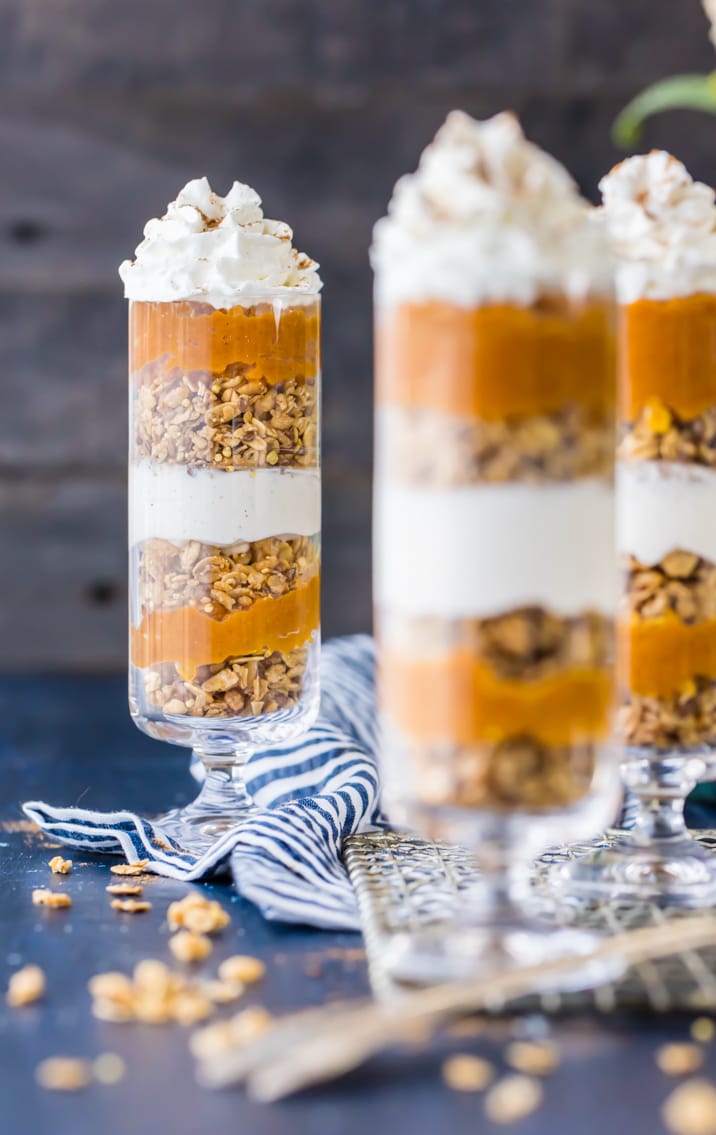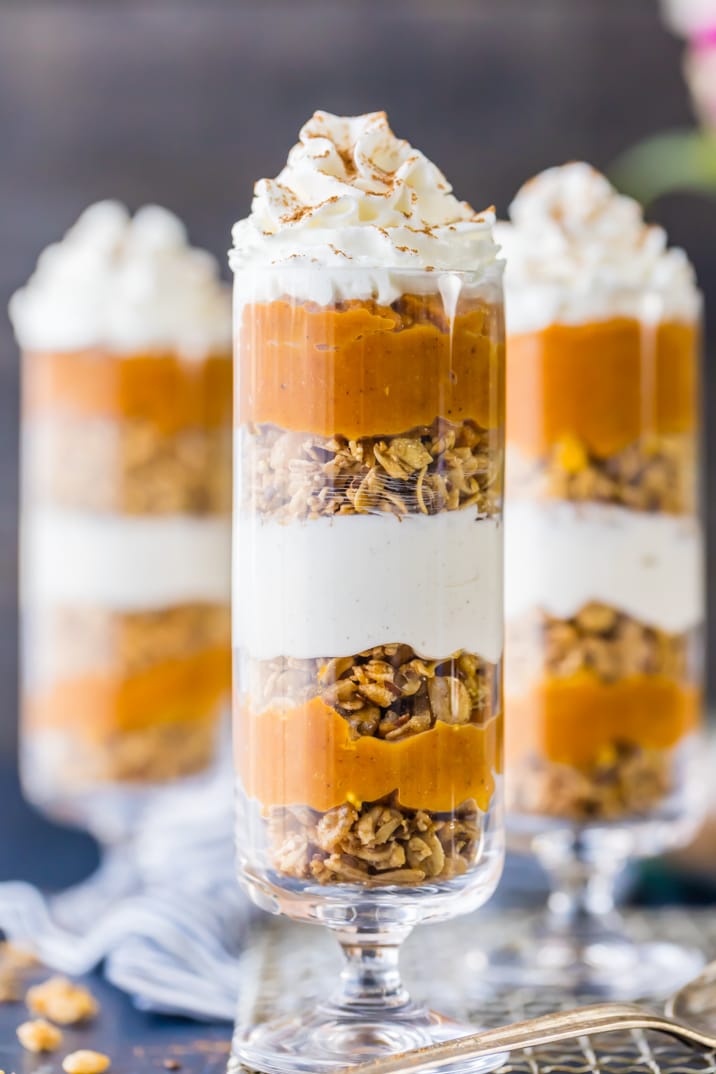 Yogurt, Pumpkin, & Cheesecake Parfaits
I layered delicious pumpkin pie filling with simple cinnamon granola and creamy no-bake cheesecake. The perfect Fall treat!
Eat these Cheesecake & Pumpkin Pie Parfaits for breakfast, a mid-day snack, or dessert.
Or any time really. Taste the best flavors of Autumn, thrown together in just minutes! The kids will love them too!


How to Make Pumpkin Cheesecake Parfaits
In a large bowl, stir together the ingredients for the pumpkin pie layer. Stir until well combined. Set aside.

In a stand mixer, whisk together the ingredients for the cheesecake layer. Mix until creamy and fully combined. Set aside.

To assemble your parfaits, start with two tablespoons of the granola, followed by pumpkin pie, then more granola, then cheesecake, and so on. Top with whipped cream or cool whip and sprinkle with pumpkin pie spice.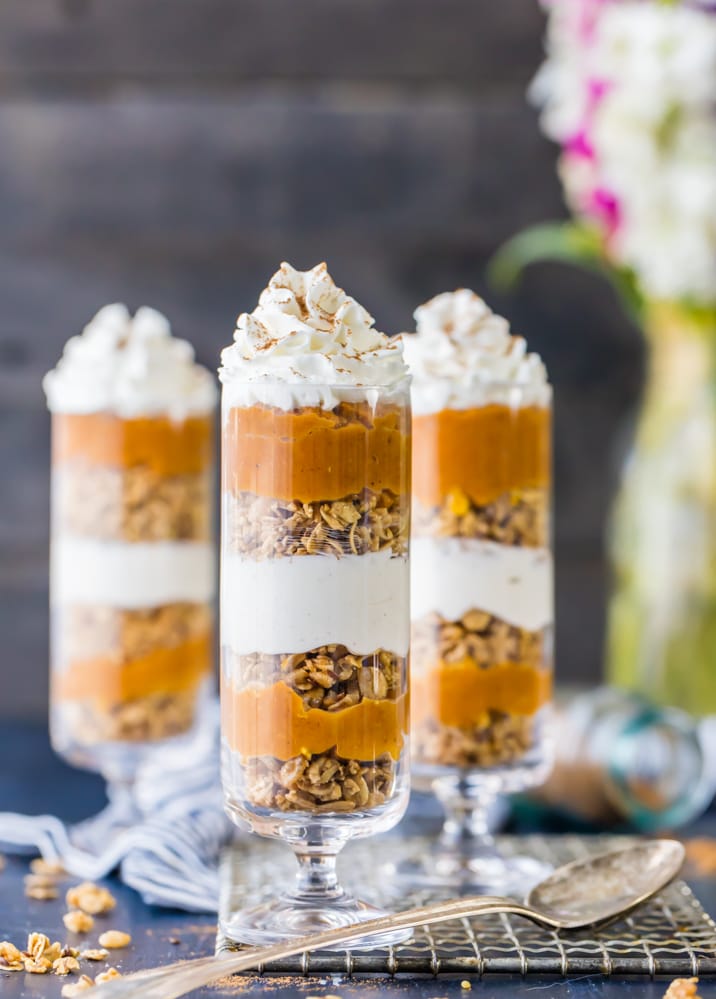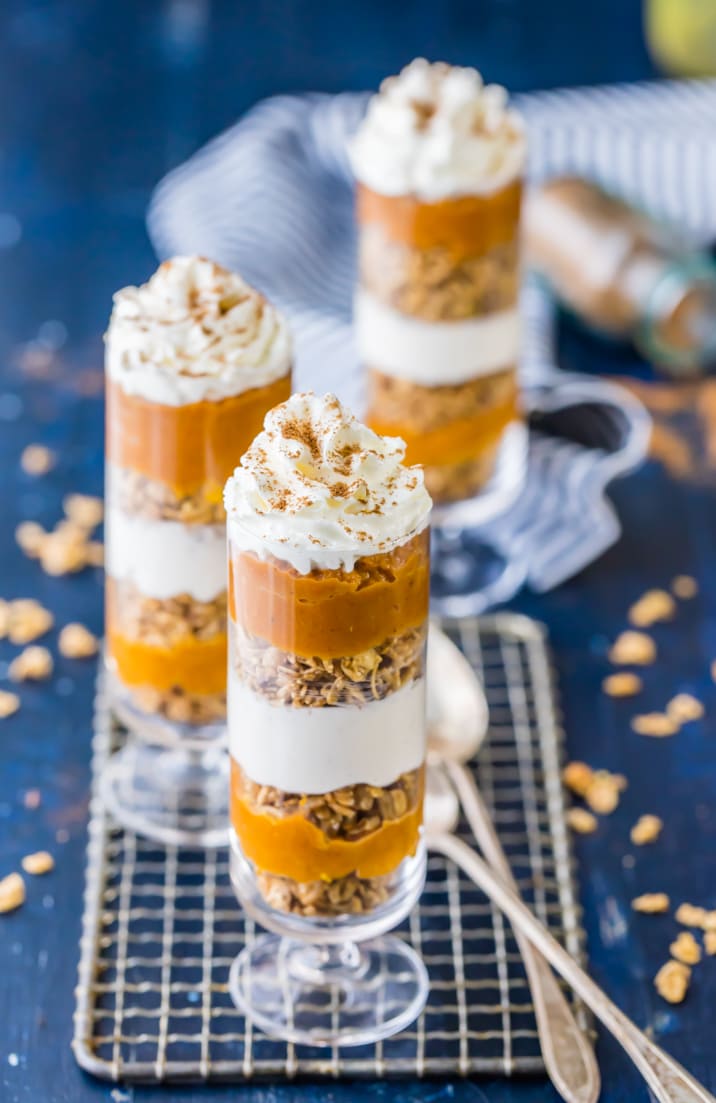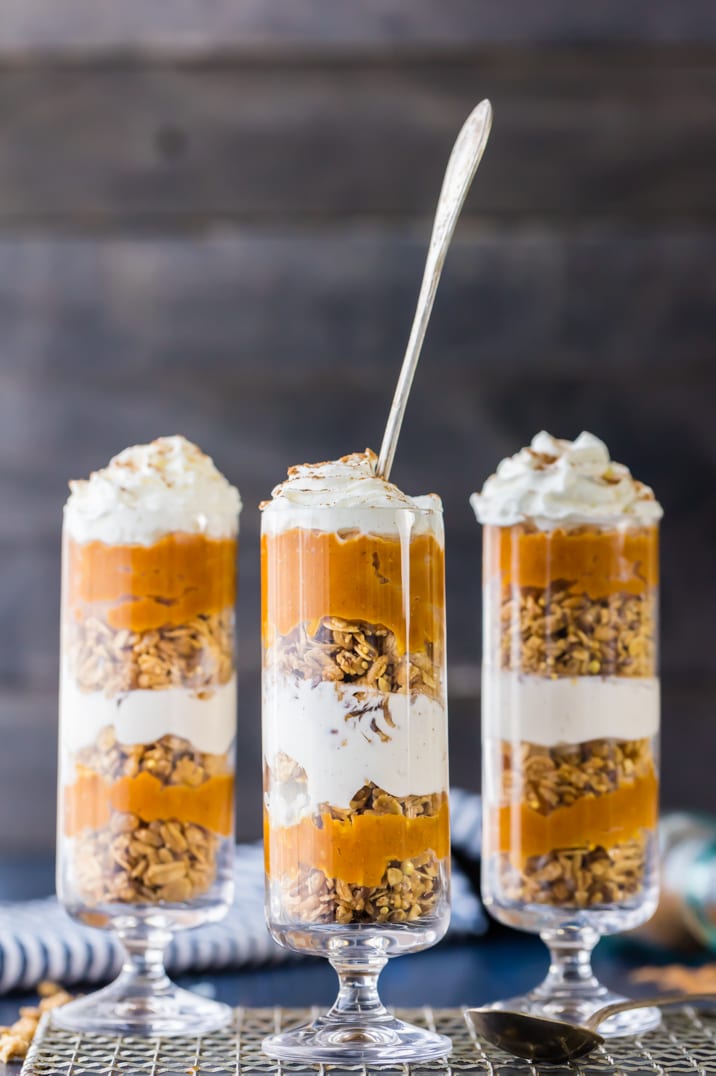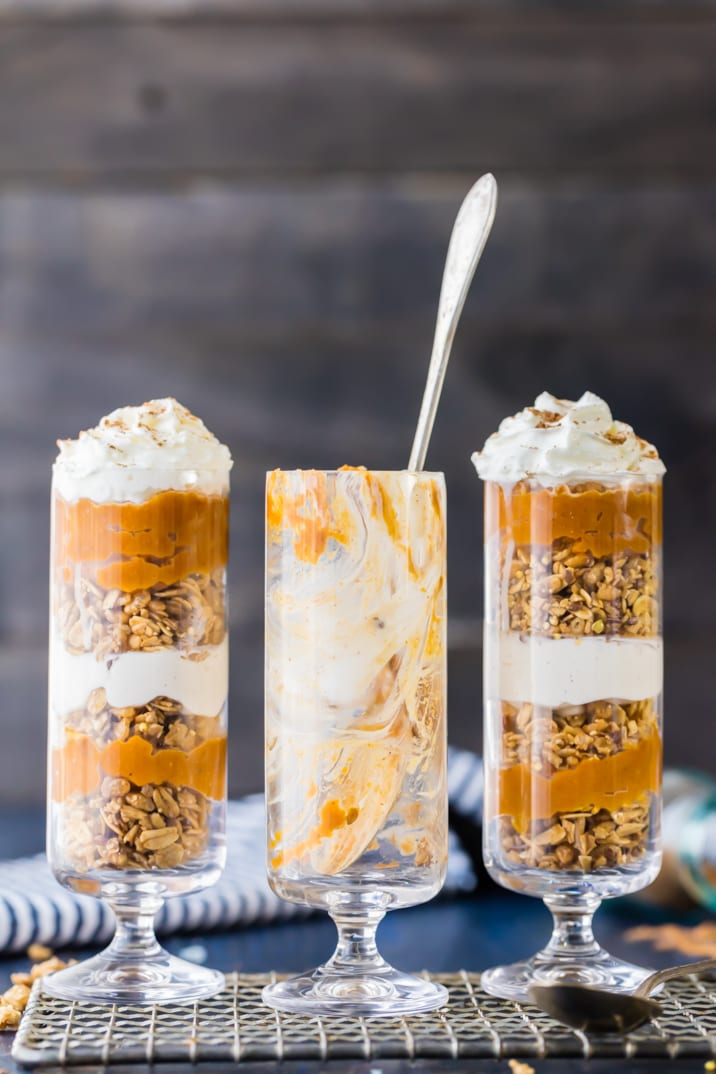 See the recipe card below for details on how to make Cheesecake Pumpkin Parfaits. Enjoy!
If you like this recipe, try these other fun pumpkin recipes for fall: