This Pumpkin Pie Skillet Brownie, made healthier by using Sugar In The Raw Organic White and whole wheat flour, is a family favorite for fall! All of my favorite flavors in one easy skillet dessert!
It's always a bit sad when summer comes to an end, bringing on so much change. Kids and teachers go back to school, the weather becomes cooler, and sun-tans begin to fade (or in my case, sun-burns). Those changes might not bring a smile, but some changes for autumn are good! The absolute best thing about fall is the return of Pumpkin!!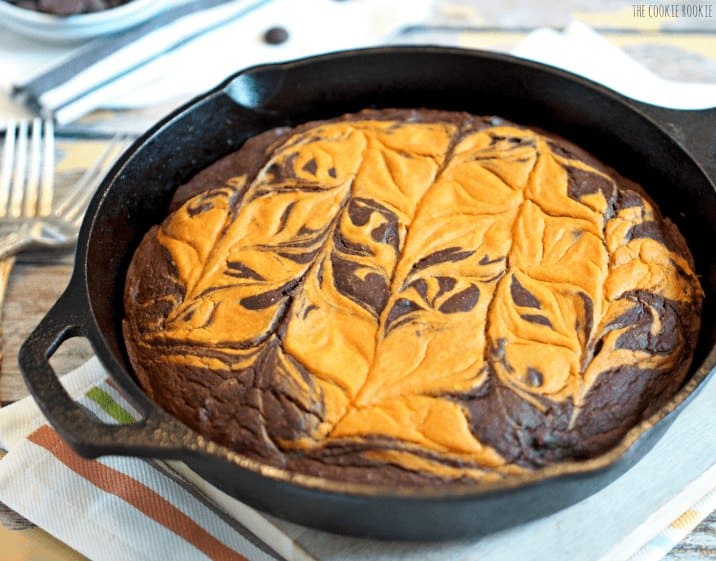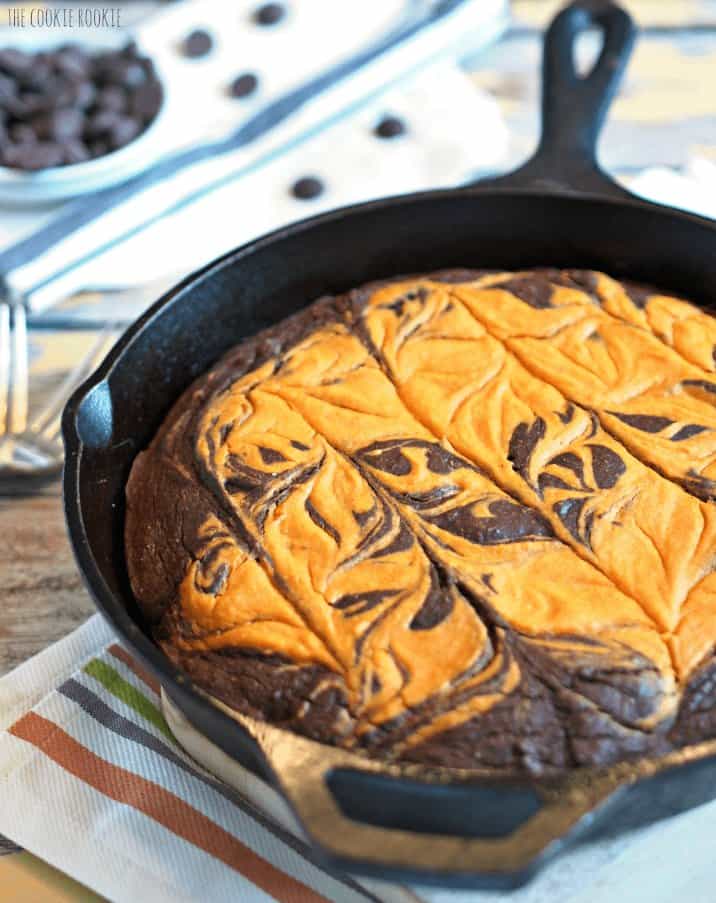 Pumpkin flavors have come to rule autumn! All year I look forward to Pumpkin Pie, Pumpkin Spice Lattes, and everything else Pumpkin that Pinterest can come up with! I'm kicking off Pumpkin Week (You heard me…an entire WEEK!!) here at The Cookie Rookie with one of my very favorite ways to incorporate Pumpkin. This Pumpkin Pie Skillet Brownie made the house smell amazing, and made me sooo excited for fall.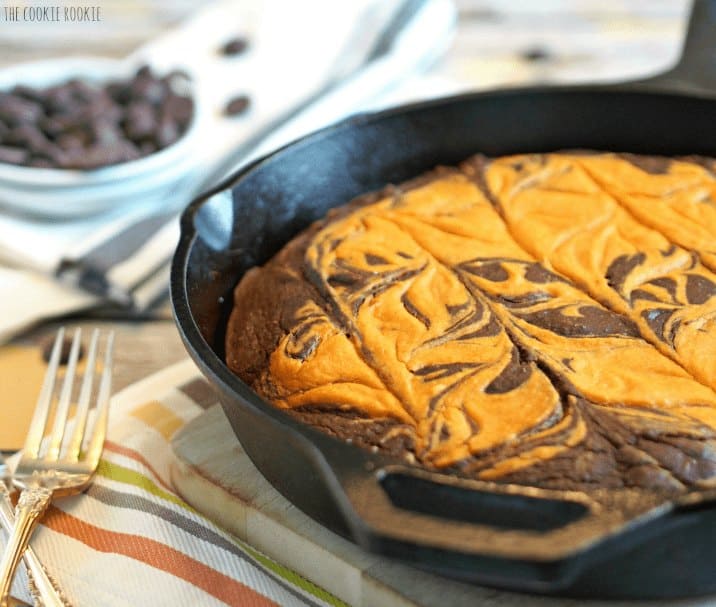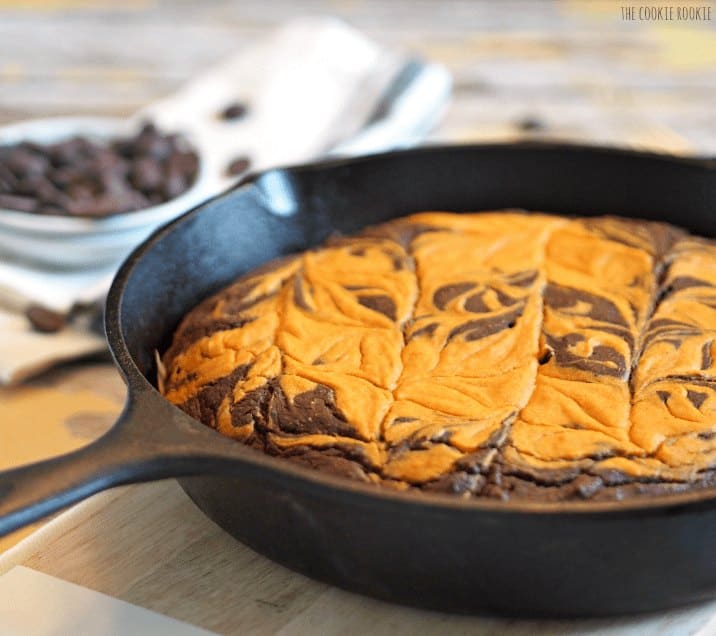 If you read this blog at all, you know I love chocolate. Chocolate and cheese, my two weaknesses. In the fall, you can add pumpkin spice to that list. Yum. This brownie has two of my very favorite flavors, and didn't disappoint!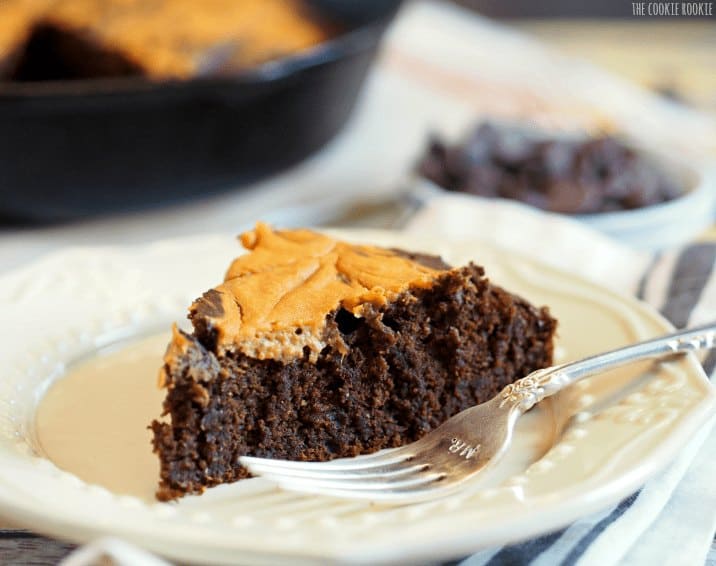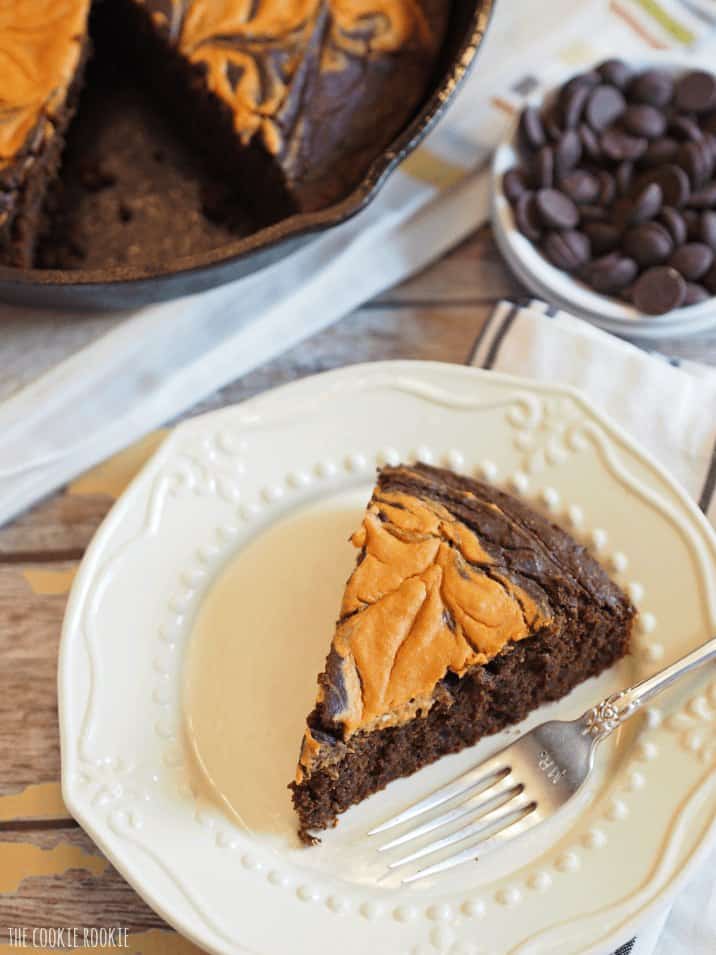 online!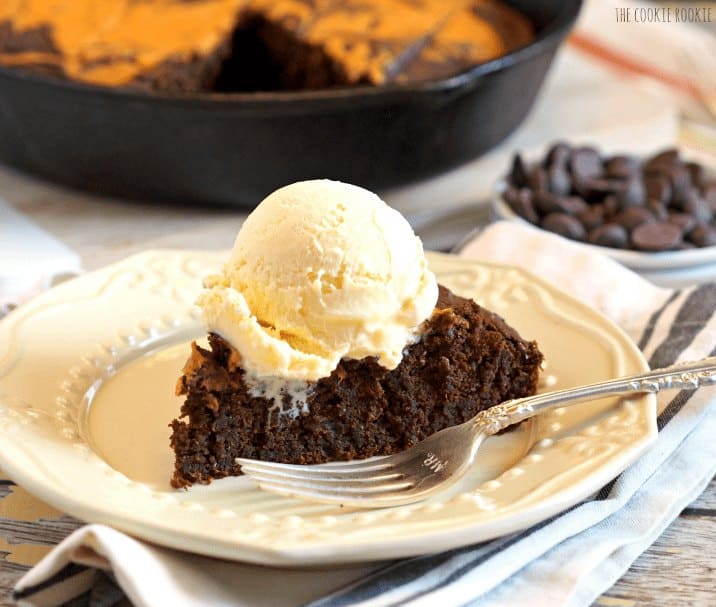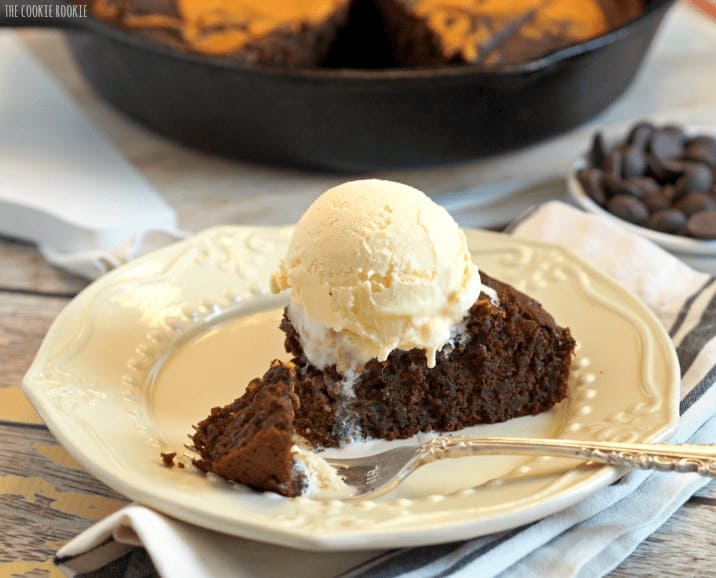 I can't wait to bake with In The Raw in the future. I think I've officially caught the baking bug. I'm two years into my cooking journey, it's about time!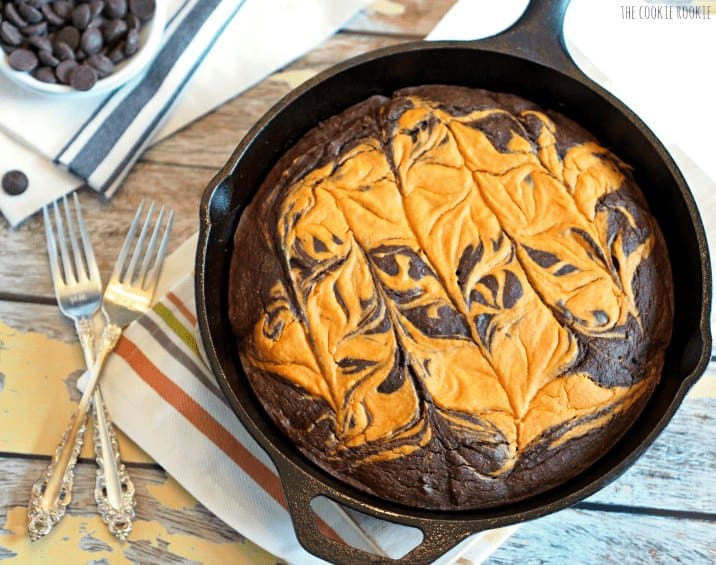 Enjoy! And Happy Pumpkin Week! Click on the top banner or the banner below to see all of our pumpkin spice favorites! (and check back DAILY this week for more!!)