Skillet Brownies are so much fun, especially when they're pumpkin-flavored! This Pumpkin Pie Brownie recipe is made healthier by using Sugar In The Raw Organic White and whole wheat flour. It's a family favorite for fall! All of my favorite flavors in one easy skillet dessert!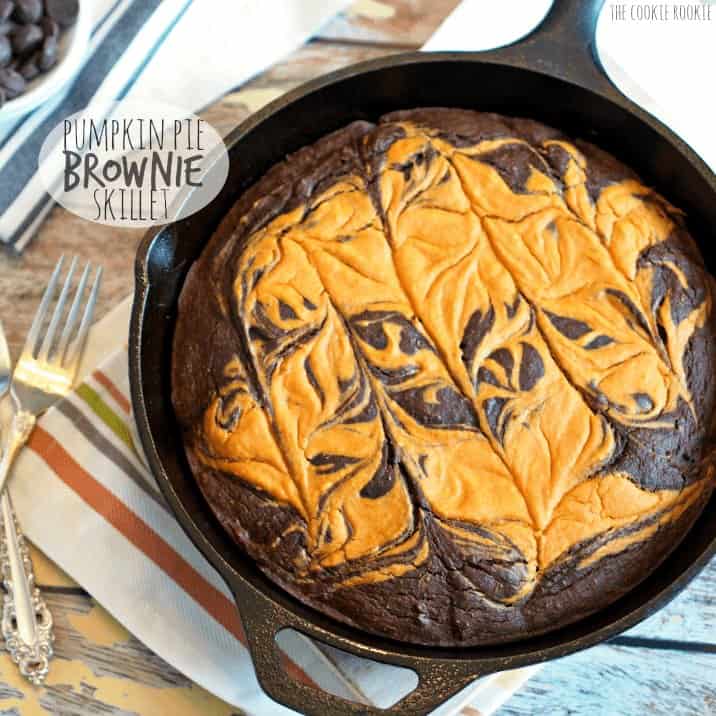 Pumpkin Skillet Brownies
Skillet brownies are a fun way to make brownies for a fun family treat. This pumpkin skillet brownie is fun to dig into with a fork for an easy dessert!
It's always a bit sad when summer comes to an end. Kids and teachers go back to school, the weather becomes cooler, and sun-tans begin to fade (or in my case, sun-burns). Those changes might not bring a smile, but some changes for autumn are good. The absolute best thing about fall is the return of pumpkin season!
I'm a big fan of pumpkin everything. I'll take any excuse to add some pumpkin spice or pumpkin puree into every recipe. This Pumpkin Skillet Brownie recipe is the perfect example!
There's a layer of brownie, then a layer of amazing pumpkin pie topping. Pumpkin and chocolate go together so well, especially when baked together in a skillet. Skillet desserts just taste better, right?
Get into the fall spirit with this Pumpkin Pie Brownie Skillet!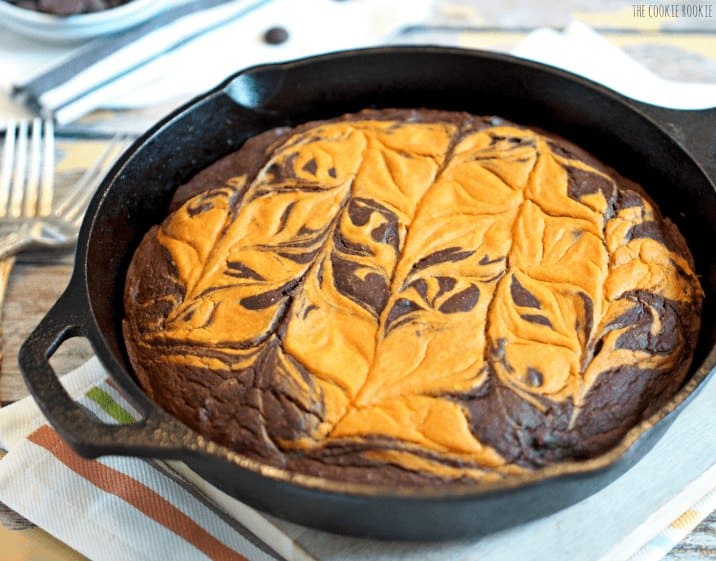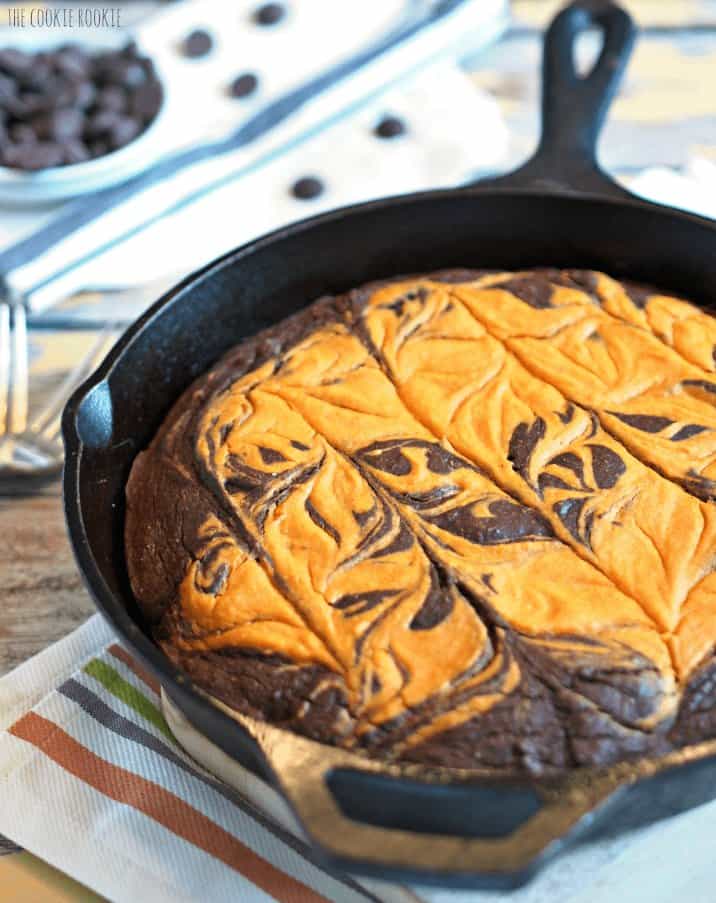 Easy Pumpkin Dessert
Pumpkin flavors have come to rule autumn! All year I look forward to Pumpkin Pie, Pumpkin Spice Lattes, and everything else Pumpkin that Pinterest can come up with! I even have an entire guide to the BEST Pumpkin Recipes, because I have a lot of them.
This Pumpkin Pie Skillet Brownie made the house smell amazing, and made me sooo excited for fall. I could eat this dessert every night…but there are so many other pumpkin desserts to get through this season. How do I fit them all in?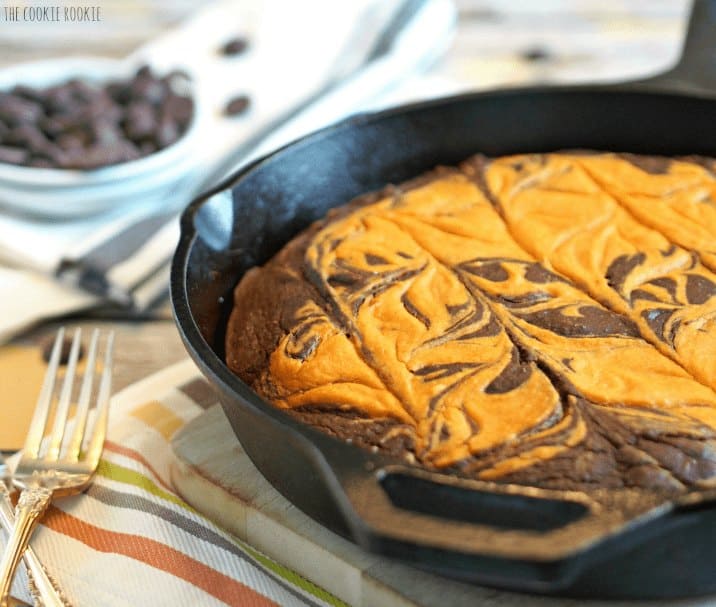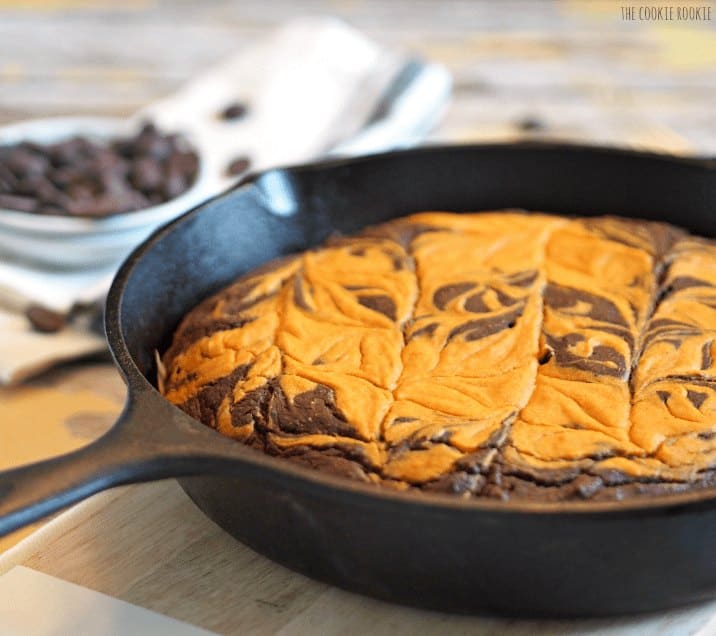 How to Make Skillet Brownies
I've made some amazing pumpkin brownies, but if you want to make them in a skillet, here's how to do it.
Preheat oven to 350°F. Coat a large cast iron skillet with non-stick spray or olive oil spray.

In a large bowl using an electric mixer, beat cream cheese and 1/4 cup

Sugar In The Raw Organic White

until smooth. Add egg white from 1 egg and continue to beat. Add 3/4 cup pumpkin puree, 1 teaspoon vanilla, and

pumpkin pie spice

. Beat until very smooth. Set aside. This is your pumpkin pie layer mixture.

In a large bowl, whisk flour, cocoa powder, baking soda, and salt. Whisk until well incorporated. Set aside.

Using an electric mixer, beat 1/2 cup Sugar In The Raw Organic White, egg white from 2 eggs, 2 teaspoons vanilla, oil, melted chocolate, and 1 cup pumpkin puree. Beat until totally smooth and incorporated. Slowly add the flour mixture and continue to beat until smooth. Finally, add the buttermilk and mix until combined and smooth. This is your brownie mixture.

Pour the brownie mixture into the skillet and smooth out with a spatula. Top with the pumpkin pie layer. Using a knife, slide the knife through the two layers to create a swirled top layer.

Bake for approximately 30 minutes, or until a toothpick comes out of the center clean.

Let cool for about 20 minutes, or until cool, cut and serve! Top with Caramel Gelato or Vanilla Ice cream for an extra special treat!
So simple and so delicious! This is the perfect fall dessert to share with family.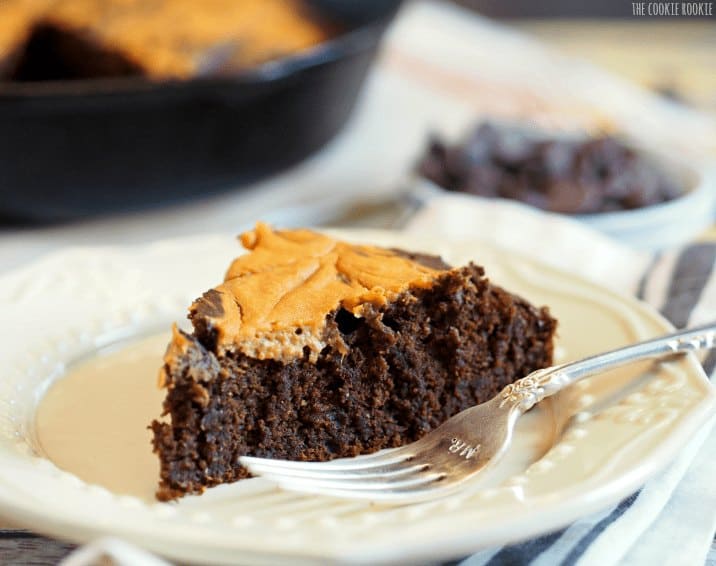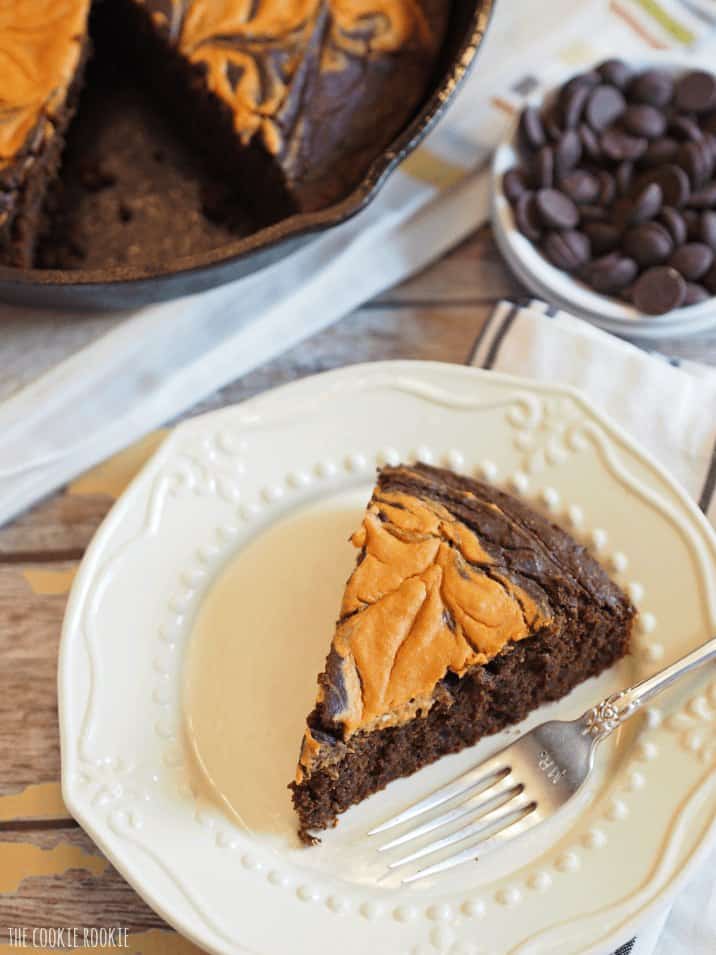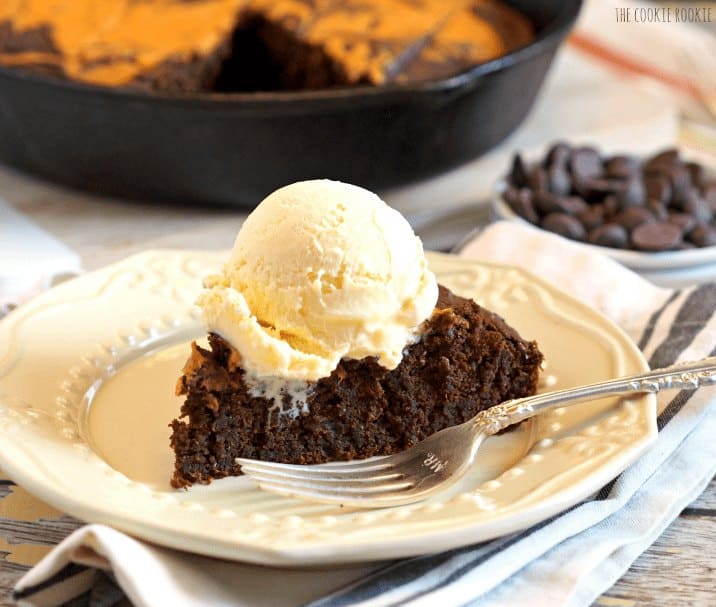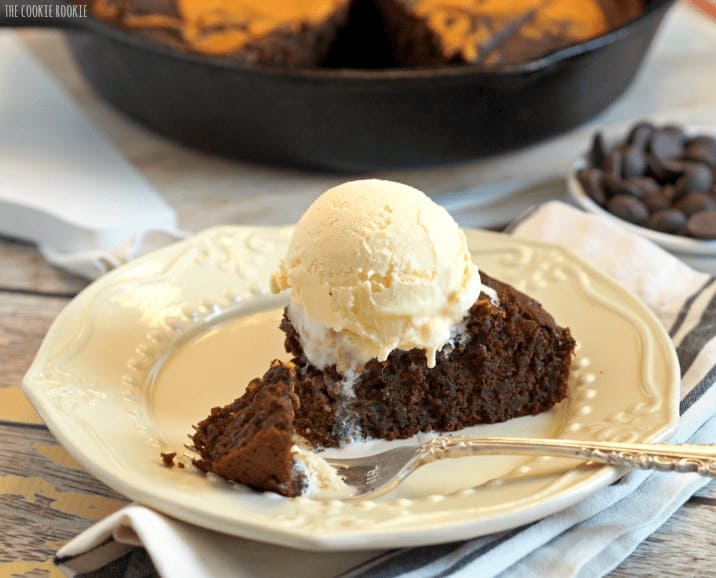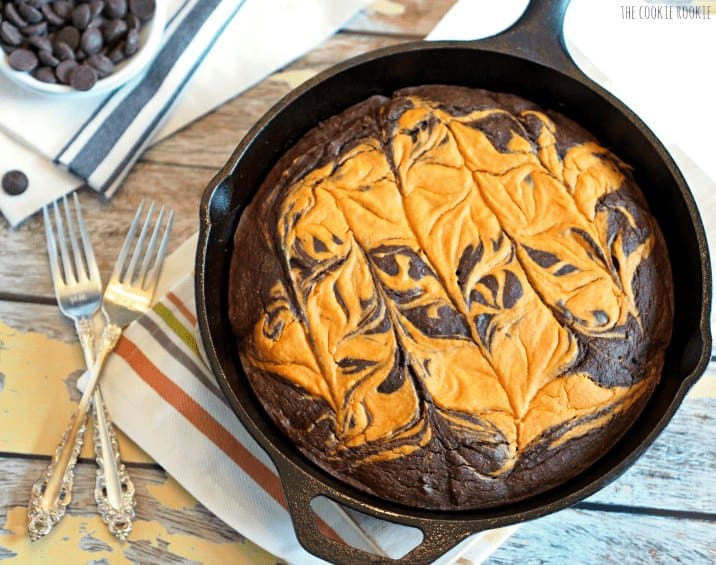 I am SO excited for fall, and pumpkin, and chocolate, and brownies, and more desserts…it's the most wonderful time of year for sweet treats!
See the recipe card for details on how to make Pumpkin Pie Skillet Brownies. Enjoy!
Be sure to check out all of our other favorite pumpkin recipes!