I am SOOOOOOO tired of winter. I'm even tired of people SAYING they're tired of winter. We are all over being cold! I'm so ready for Spring and Summer. Maybe this fruity and bright cocktail will bring summer to me. Maybe??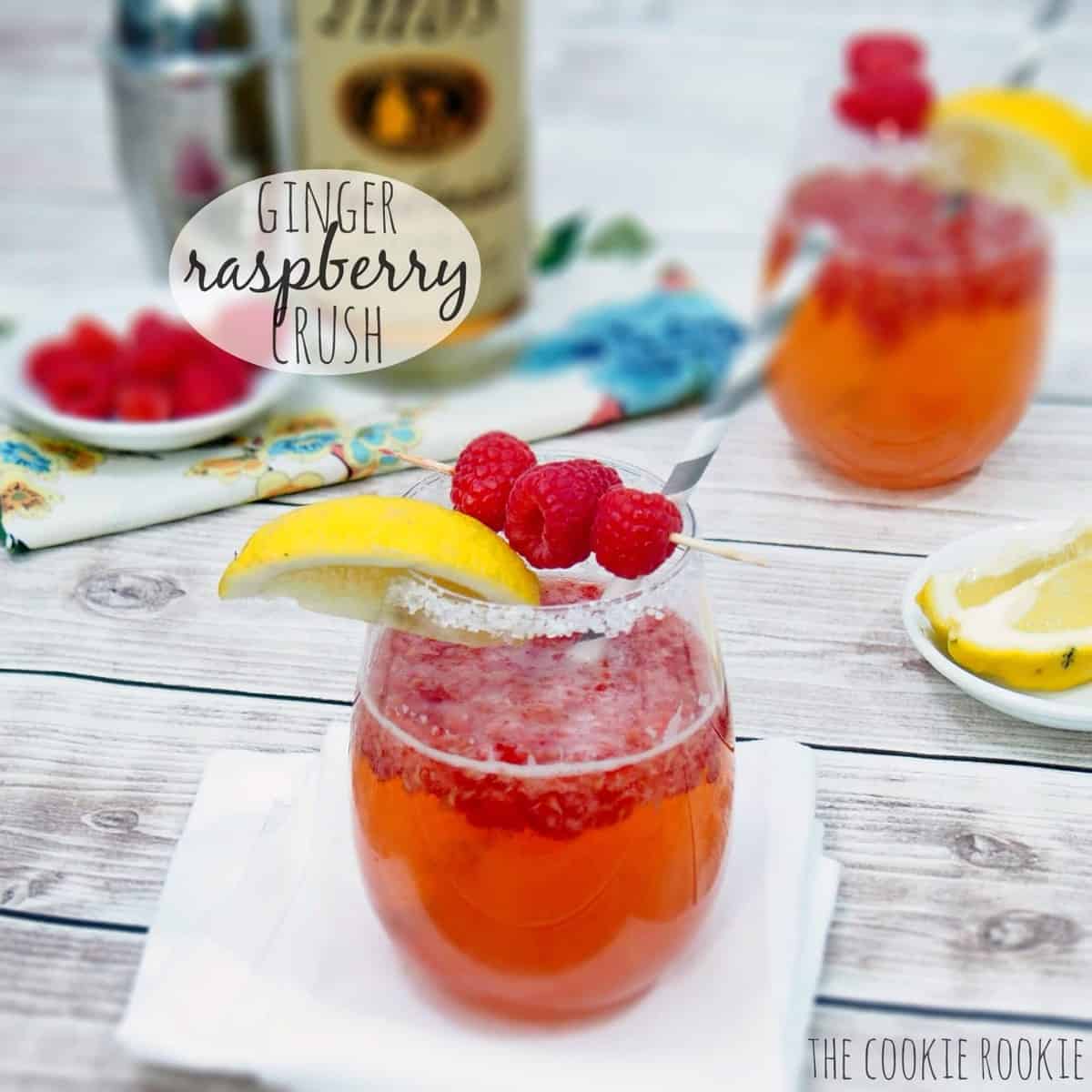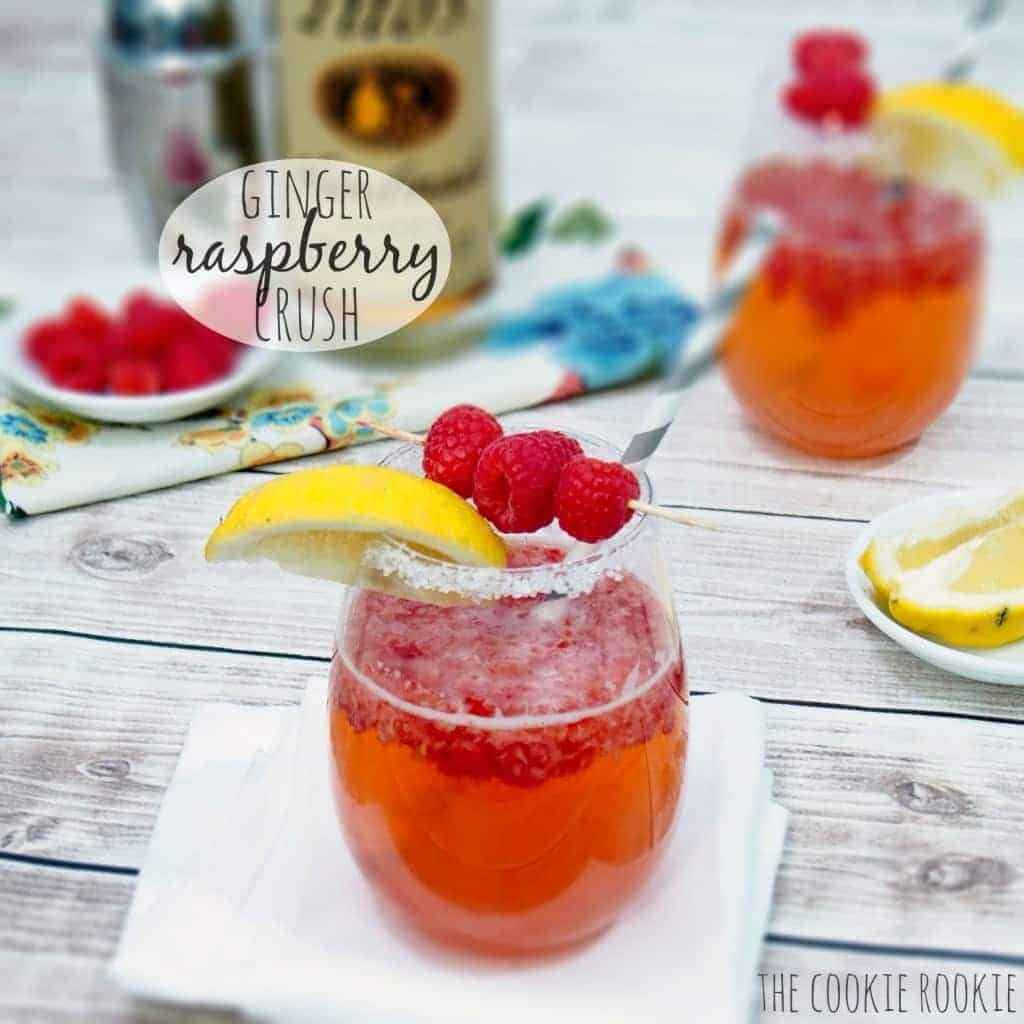 Last Thirsty Thursday I made Clementine Margaritas, and I could just feel the sunshine with every sip. I'm hoping these Ginger Raspberry beauties will have the same effect. I may have to sit by a space heater while drinking it…but gosh darnit I'm ready for spring!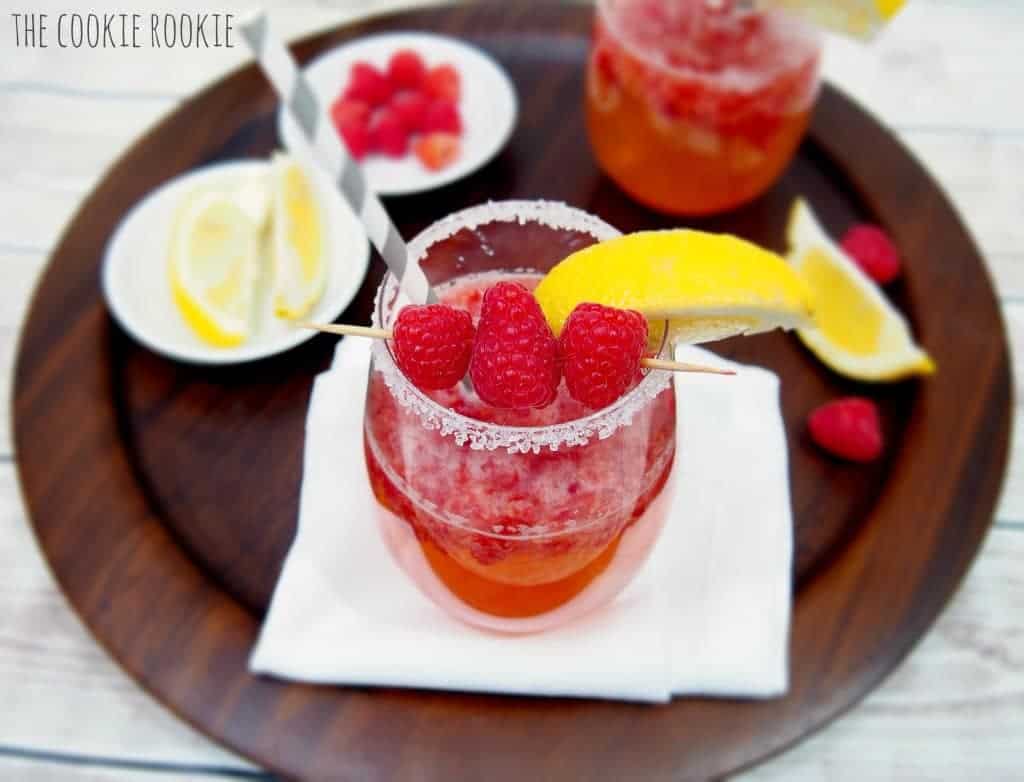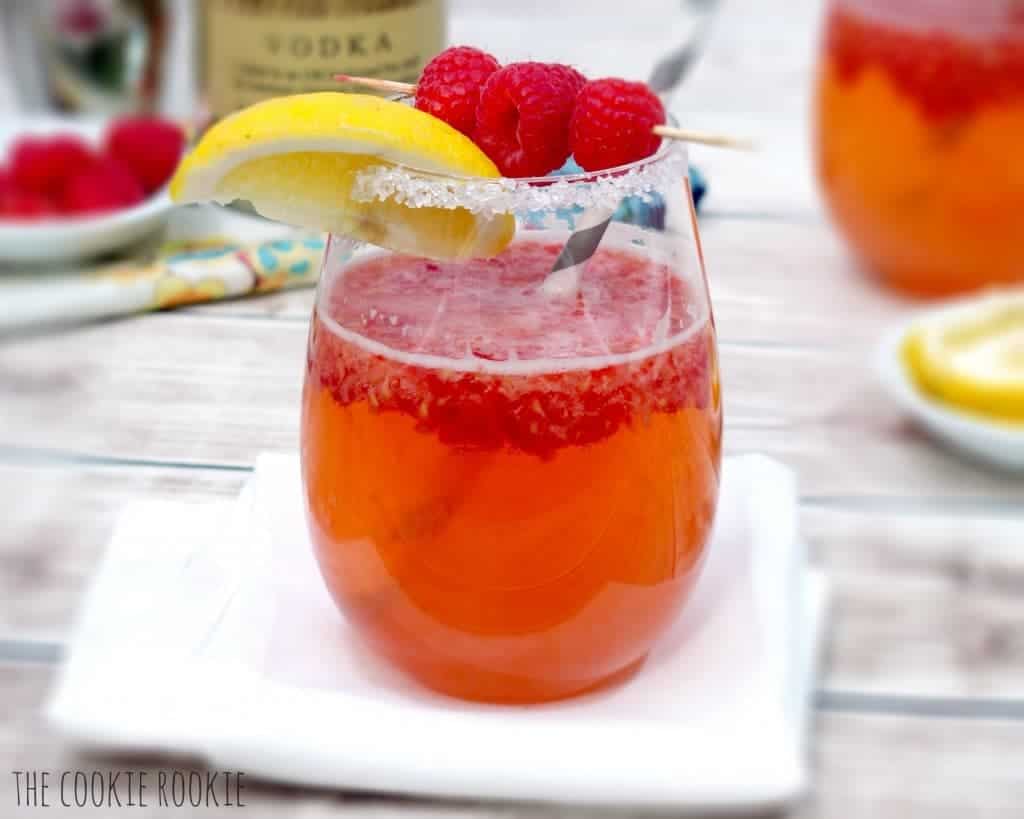 I love fresh raspberries, and they are the secret to this cocktail's goodness. I muddled mine with a spoon, no fancy equipment here! The spoon worked just fine. To add a little extra sweetness, I used my new favorite add-in, agave nectar. It incorporates with drinks so easily and tastes really fresh. (perfect for margaritas!)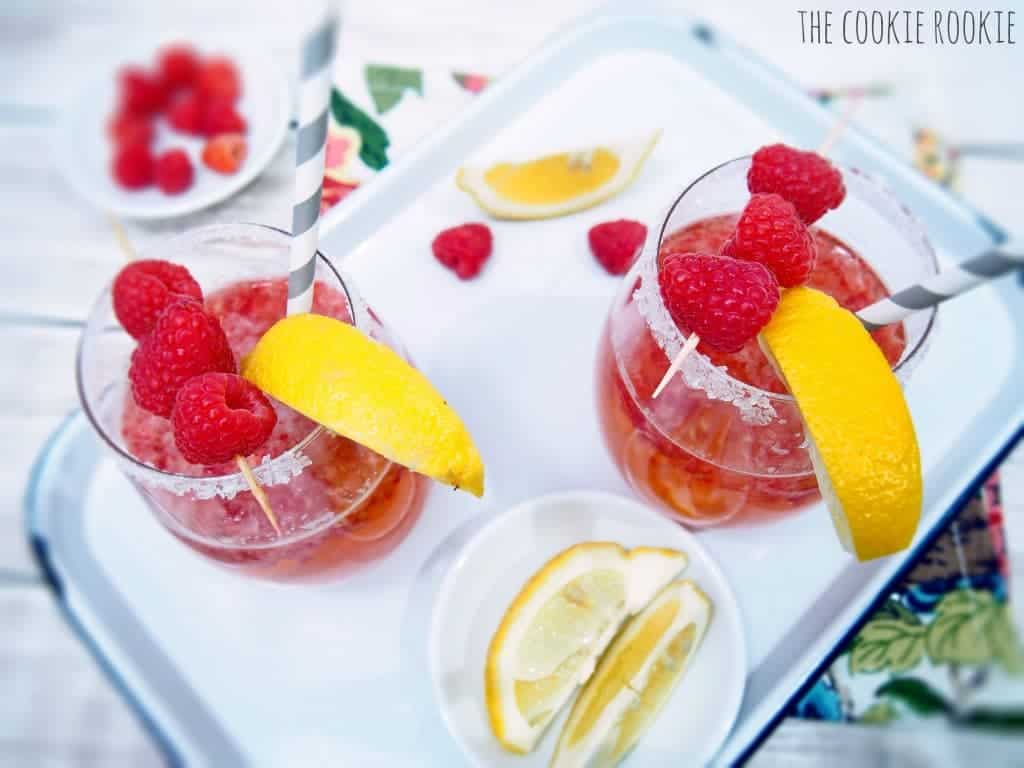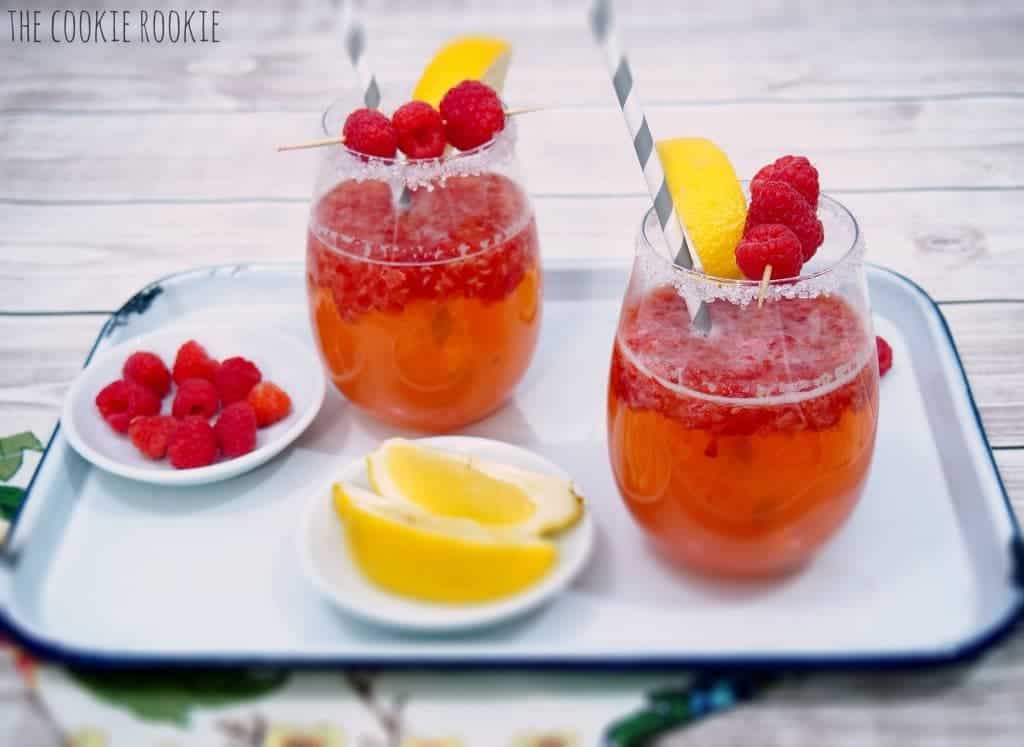 I literally cannot wait until I can serve these on our new deck at an actual outdoor BBQ. I don't even remember what 70 degree weather feels like!! This little cocktail brought me back a little. They're a light at the end of this polar vortex tunnel.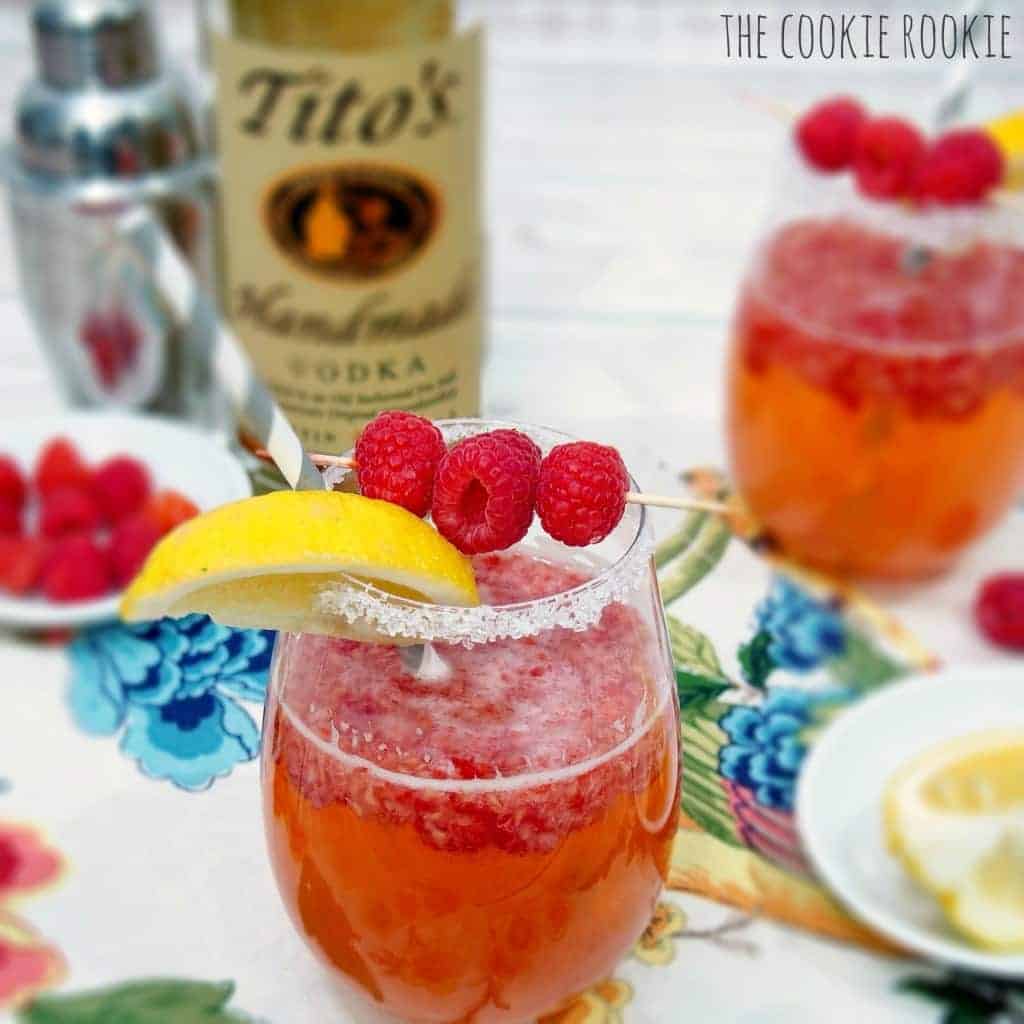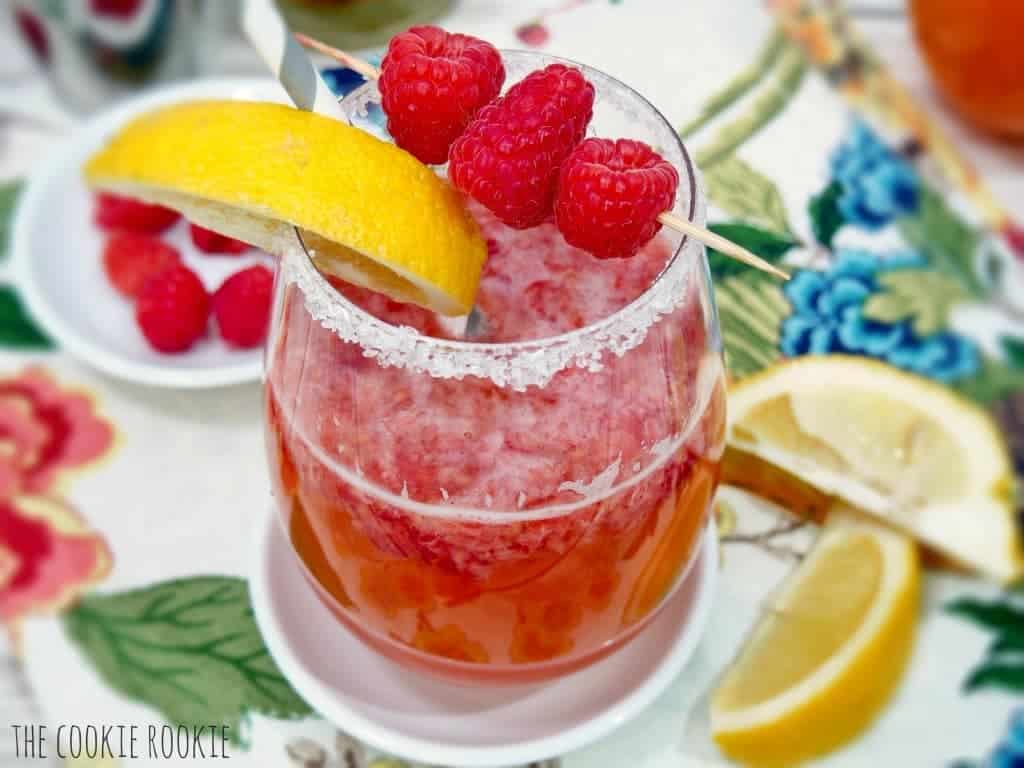 Click HERE to see all the Thirsty Thursday posts of the past, and keep checking back for more delicious cocktails. Spring will be here before we know it. We will be sipping on these OUTSIDE in no time. Thanks for stopping by! Enjoy :)
CHECK OUT OTHER THIRSTY THURSDAY FAVORITES: