With these Ginger Raspberry Crush Cocktails, you'll taste sunshine in every sip! They're a cinch to whip up and they look so appealing. These smooth summertime cocktails are perfect for BBQs or just sitting on the porch watching the world go by.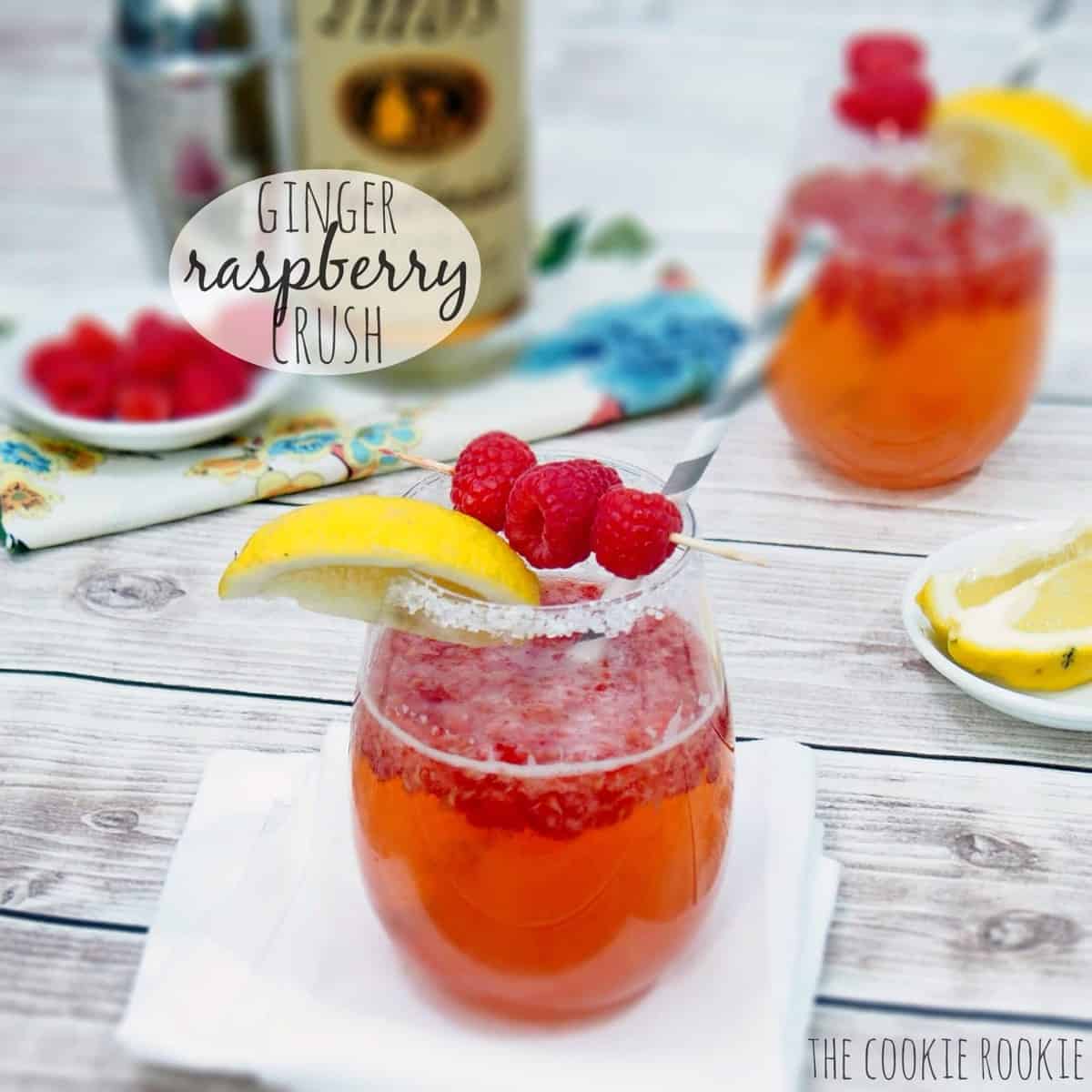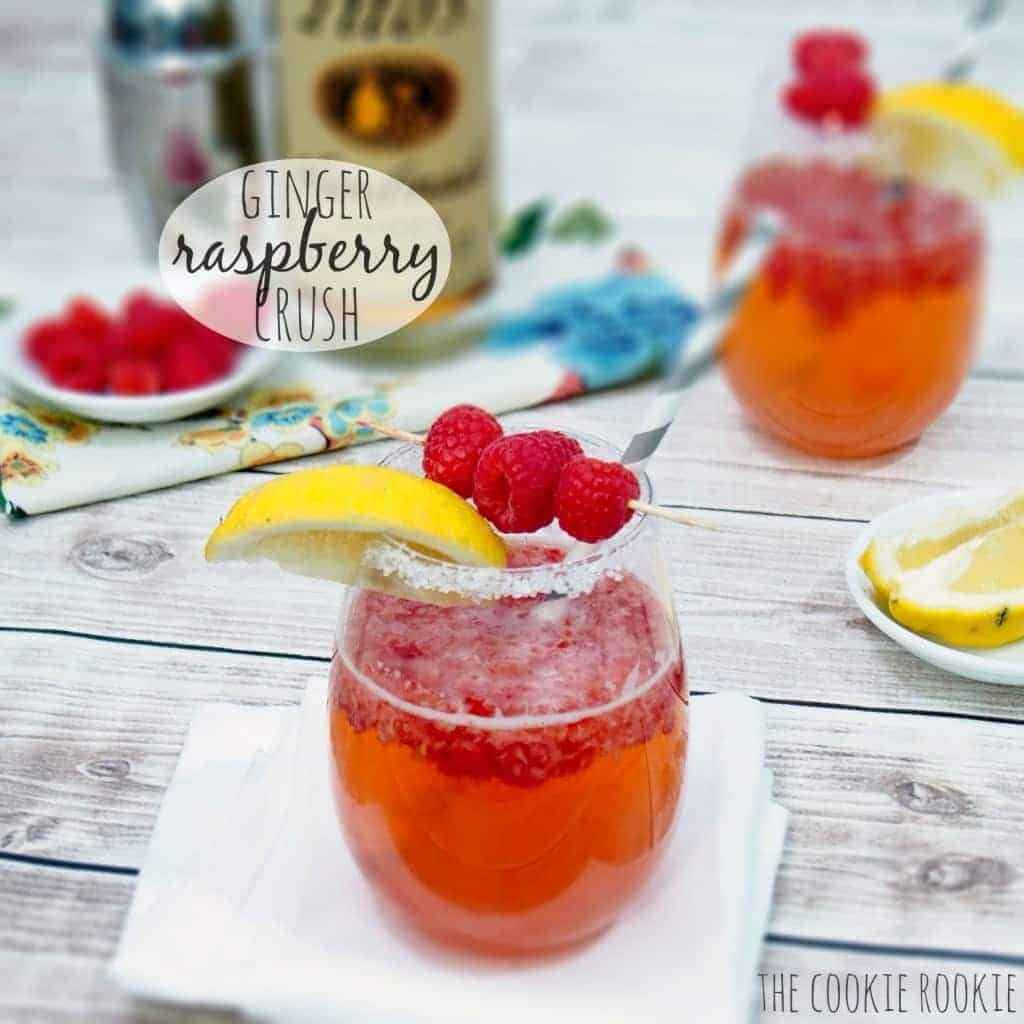 A Deliciously Fresh Raspberry Cocktail
I love fresh raspberries, and they are the secret to this cocktail's goodness. I muddled mine with a spoon– no fancy equipment here!
To add a little extra sweetness, I used my new favorite add-in, agave nectar. It incorporates with drinks so easily and tastes really fresh. It's perfect for margaritas, too…. just saying!
Why You'll Love This Ginger Raspberry Crush
Summer in a glass: They're so refreshing and packed with fruity flavors and bubbles.
Easy to make: They only need five ingredients.
Party perfect: They look so colorful and inviting – perfect for outdoor gatherings with friends.
Ingredients
Red raspberries – Muddle fresh raspberries so the flavor infuses this drink.
Vodka – The flavors in this cocktail are well balanced, so skip the flavored vodka. Titos is a great vodka choice.
Ginger ale – We like Canada Dry.
Agave nectar – Liquid sweetener is what we prefer here. Honey also works.
Trademark note: In the spirit of transparency, I want to note that some of these ingredients are trademarked products. Tito's vodka and Canada Dry ginger ale are proprietary brands that I want to acknowledge and give credit to.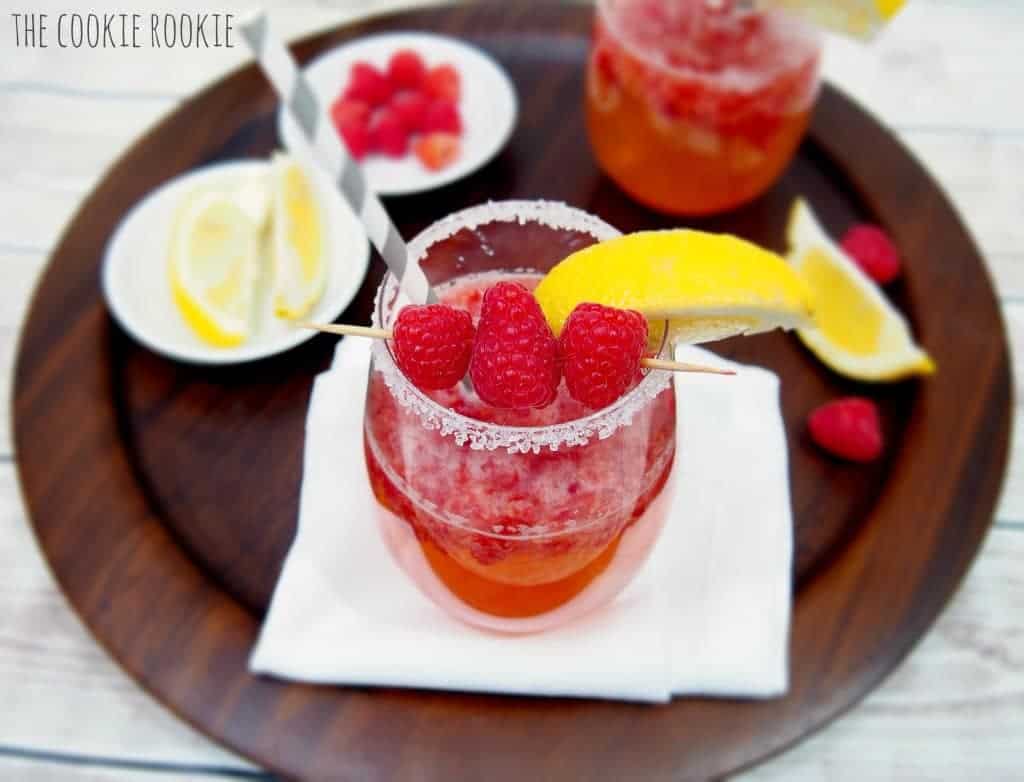 How to Make Ginger Raspberry Crush Cocktails
Be sure to see the recipe card below for full ingredients & instructions!
Muddle red raspberries and divide between glasses.
Stir in agave, lemon juice and ice.
Top with vodka and Ginger ale. Garnish with berries and a lemon wedge.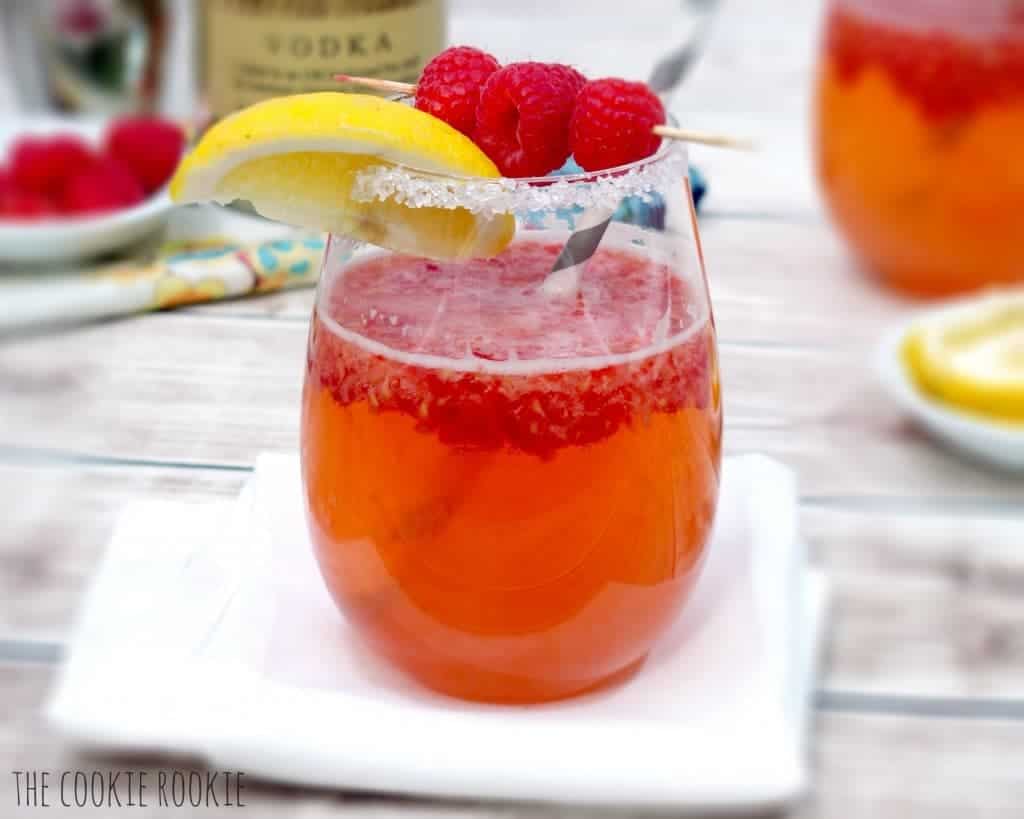 What is Muddling and How Do I Do It?
Muddling is just a fancy word for simply crushing the fruit so the flavors blend into your drink. You can buy a muddler that's made for this purpose or use the handle of a wooden spoon.
To muddle, place your fruit into a sturdy glass like a pint glass or shaker tin. Set the glass on a hard, stable surface.
Insert your spoon into the glass at a slight angle and press down on the fruit, twisting the spoon to extract all that juicy, zesty goodness.
That's it! That's how you muddle fruit for a cocktail. Don't you feel smart now?
What is Agave Nectar?
Agave nectar (also called agave syrup) comes from the agave plant. It's a natural liquid sweetener, so you can substitute honey or simple syrup if you prefer.
Interestingly, agave is fermented to make tequila! Agave nectar has no alcohol content.
Can I Use Other Berries in This Cocktail?
Of course! You should know me well enough by now to know that I love to tweak and customize recipes. This cocktail recipe would be outstanding with just about any kind of berry.
I'm thinking blackberries would be magnificent in this drink, and blueberries would be amazing, as well.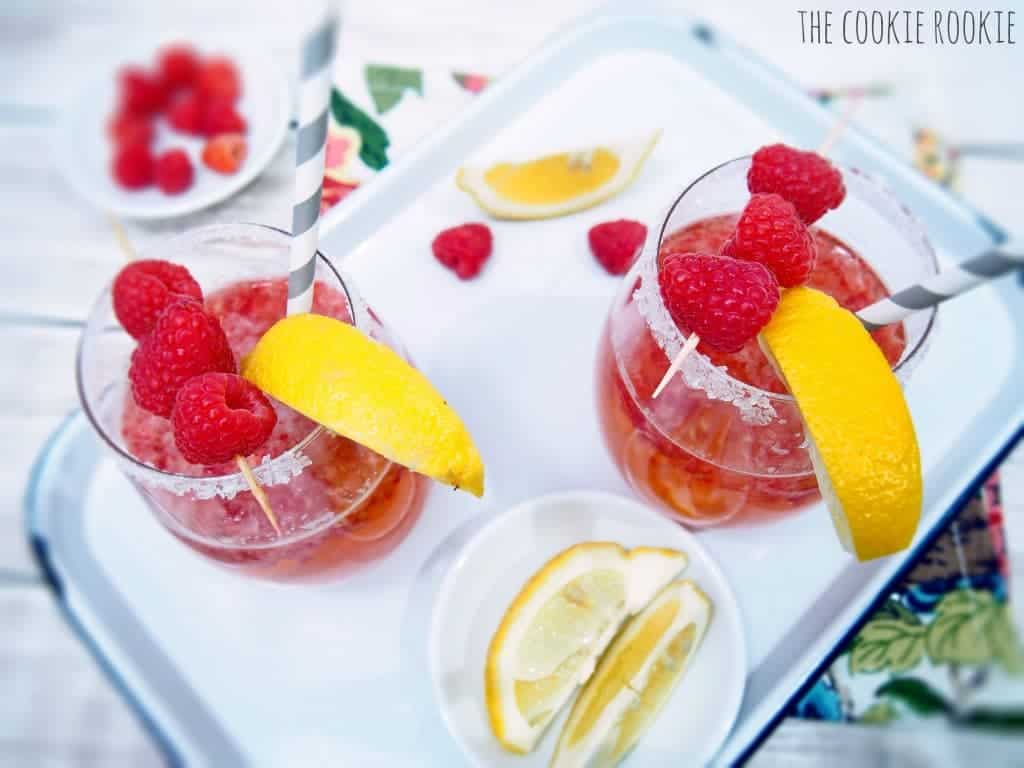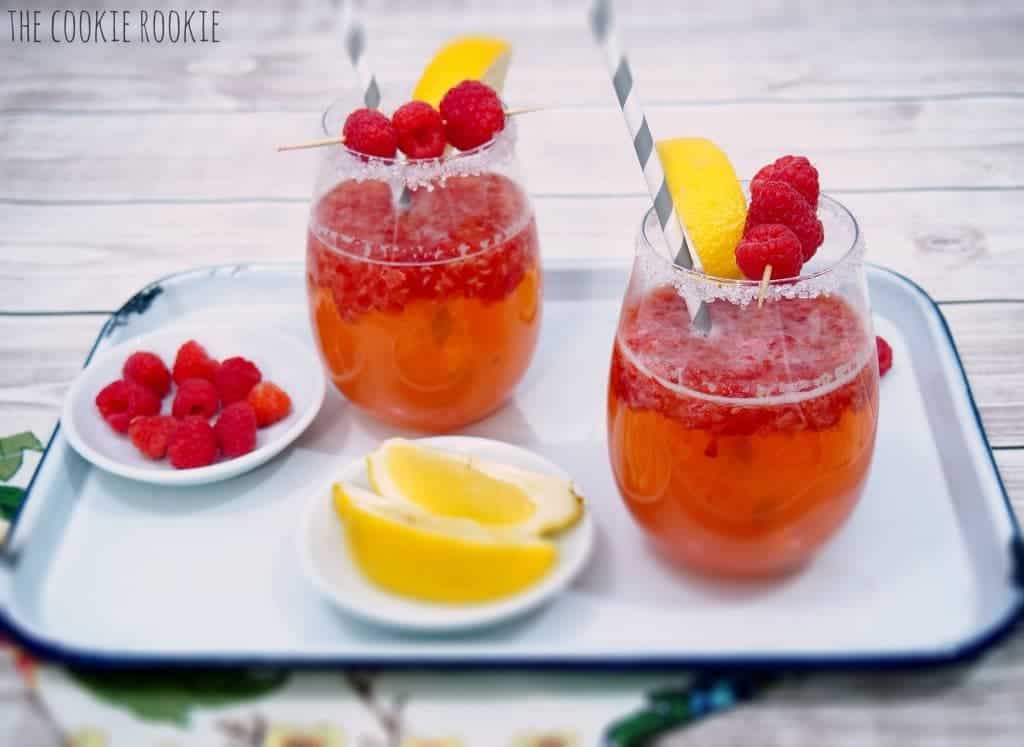 The Perfect Summer Cocktail
With its summery colors and fruity flavors, this the perfect tipple to toast the summer. I can't wait until I can serve these on our new deck this summer. When coming out of winter, I don't even remember what 70-degree weather feels like!!
This little cocktail brought me back a little and showed me that there's light at the end of the winter tunnel!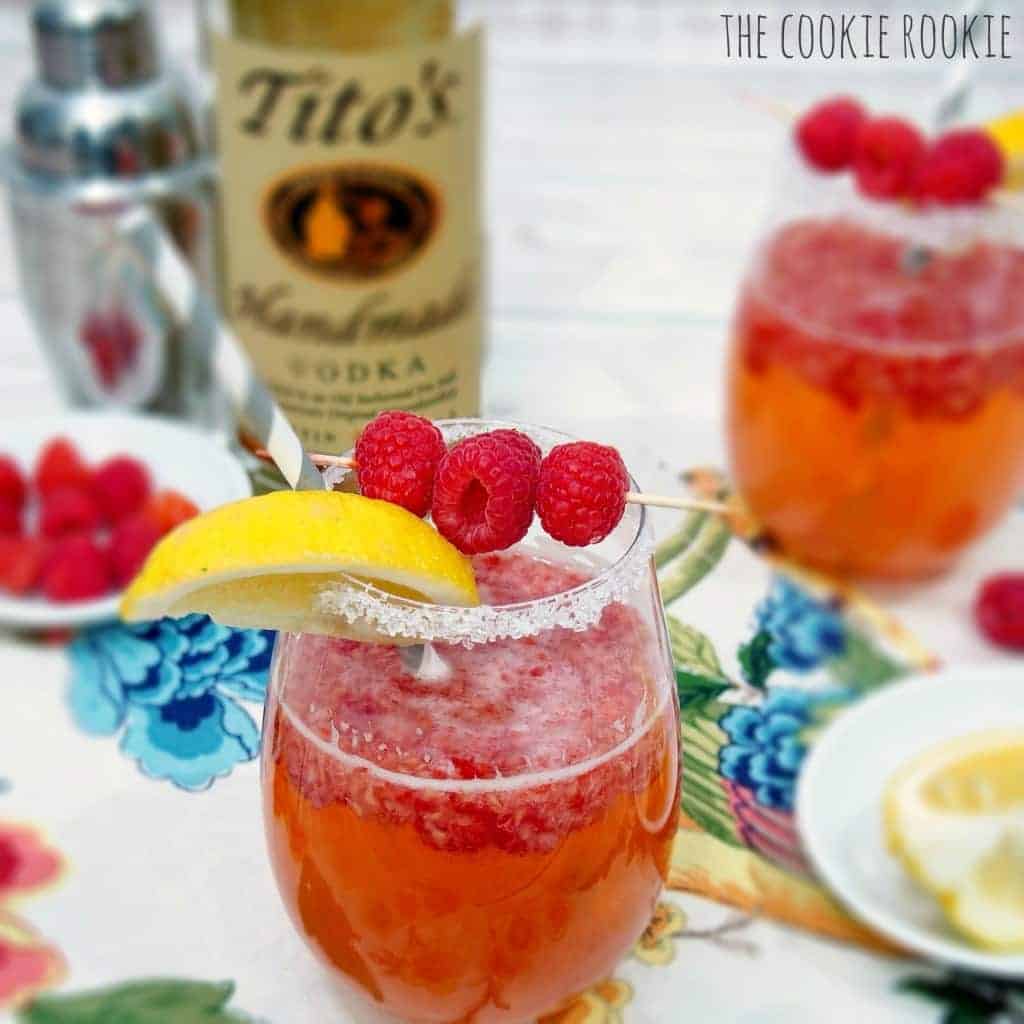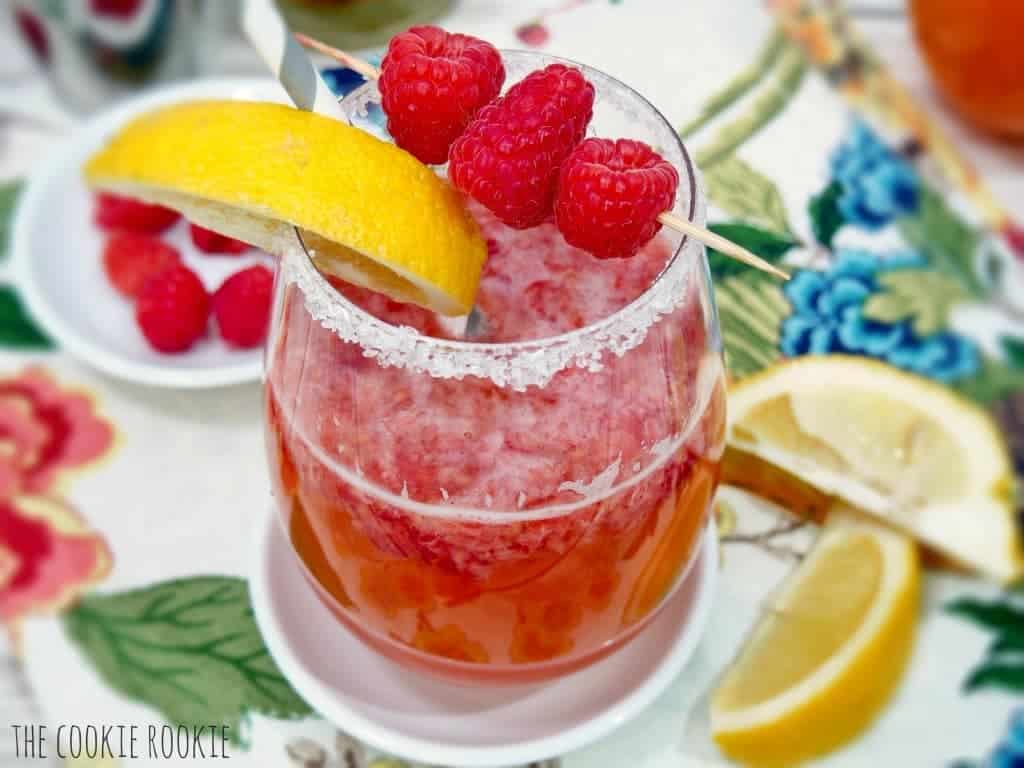 Check Out These Other Summery Cocktails
If you make this recipe be sure to upload a photo in the comment section below or leave a rating. Enjoy!