Simple and delicious Raspberry and Honey Goat Cheese Bruschetta is a favorite appetizer for the holidays!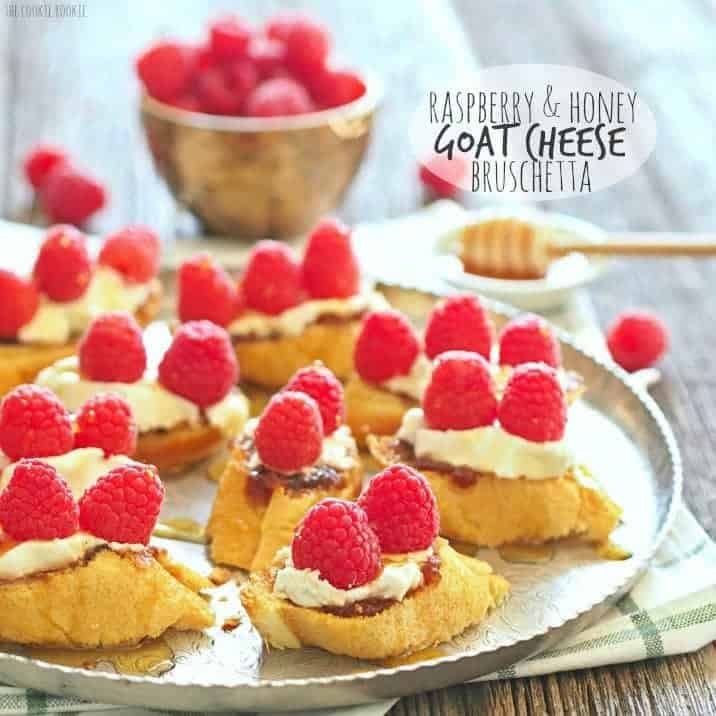 I feel like I have a Bruschetta addiction. I can't stop trying new ways of making one of my very favorite appetizers! I've made all kinds; spicy, sweet, savory, and traditional. But this one takes the cake. Raspberry and Honey Goat Cheese Bruschetta is perfect as an appetizer, or as a dessert. Or as a dinner. No? Just me? Well I don't mind if I do!
Goat Cheese is one of my biggest culinary weaknesses, and paired with the sweetness of the honey and fresh raspberries…well you just have to taste it to believe it. You won't be disappointed!
I teamed up with two of my absolute favorite brands for this recipe, Whole Foods and Driscoll's Raspberries. I'm ashamed to admit that before I started The Cookie Rookie, I had never been inside a Whole Foods Market. I know! Gasp! Shock and Awe! Disturbing. It's quickly become my happy place. Aisles and aisles of delicious, organic, beautiful food and ingredients. They sell only the best, and Driscoll's is only the best! These bright, plump, and juicy Driscoll's Raspberries were the perfect topping to my crispy bread, creamy goat cheese, and sweet honey. Heaven.
Look at those beauties!! You would think I had picked them myself. You would never know that I live in Missouri and it's 20 degrees outside. It's Summer inside my kitchen (and my stomach!). These Driscoll's Raspberries are only the best berries.
I made this Raspberry and Honey Goat Cheese Bruschetta as an appetizer for Thanksgiving, and it was a favorite with my family. You should be able to feel good about the food you eat and love.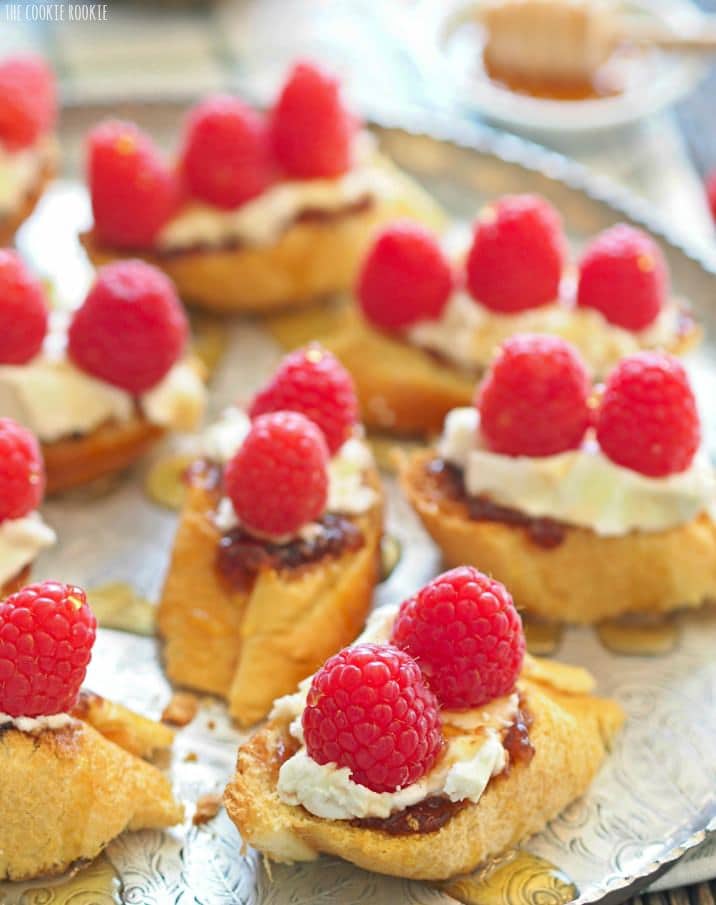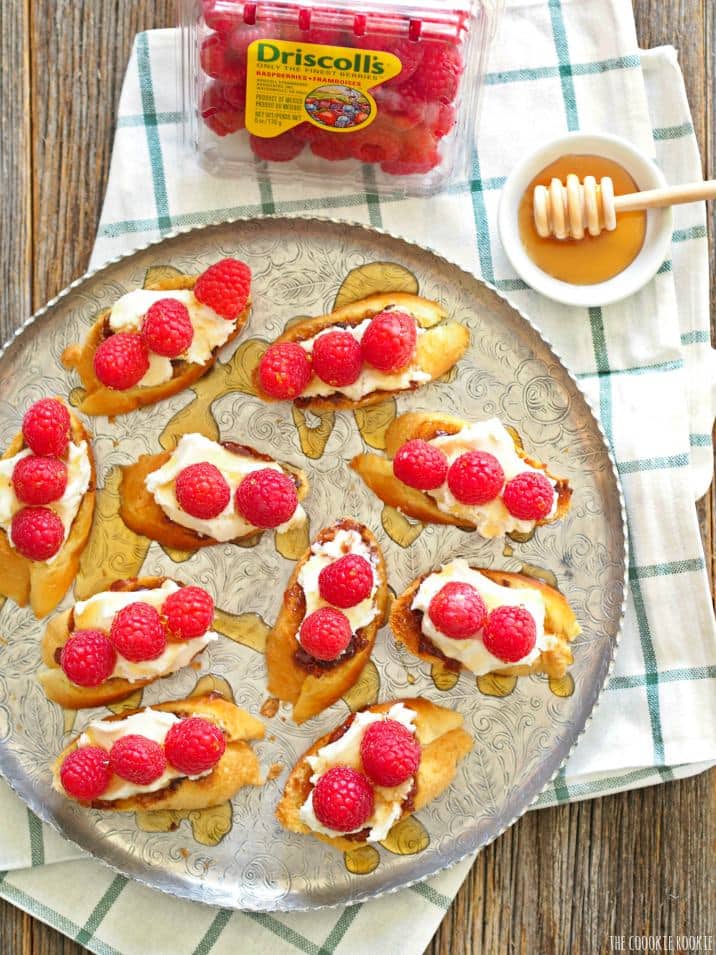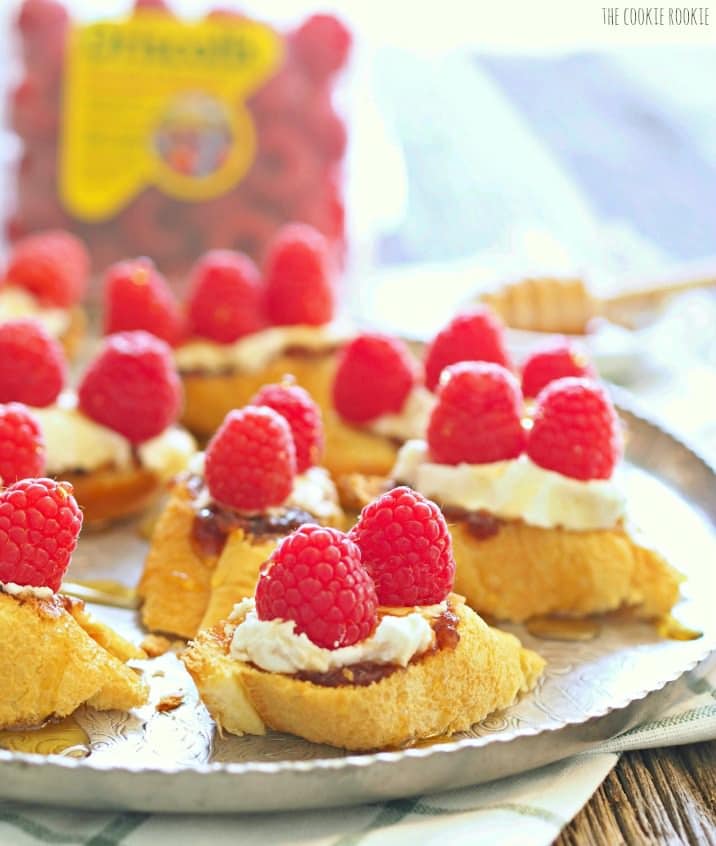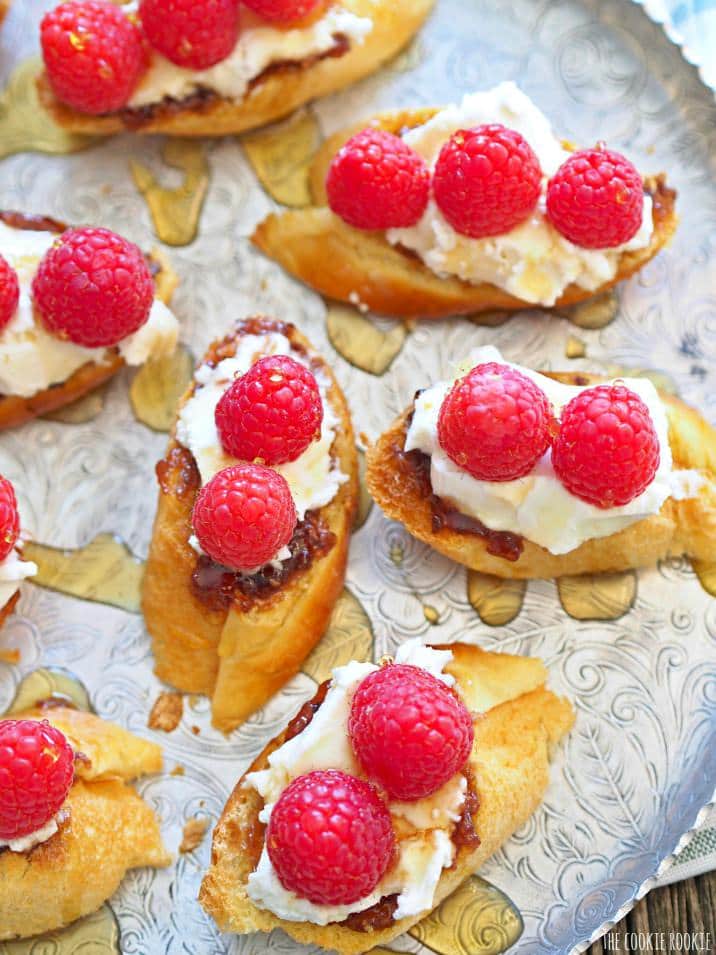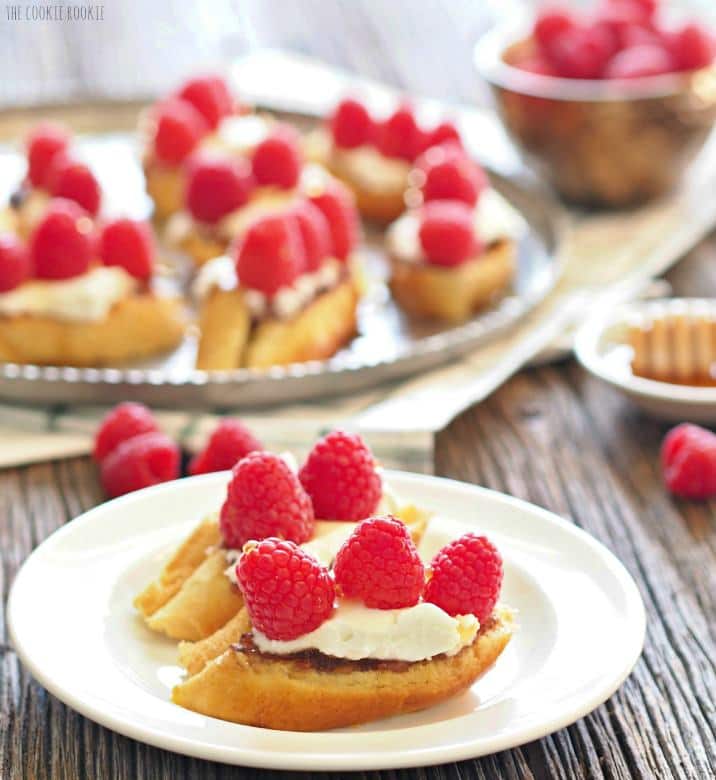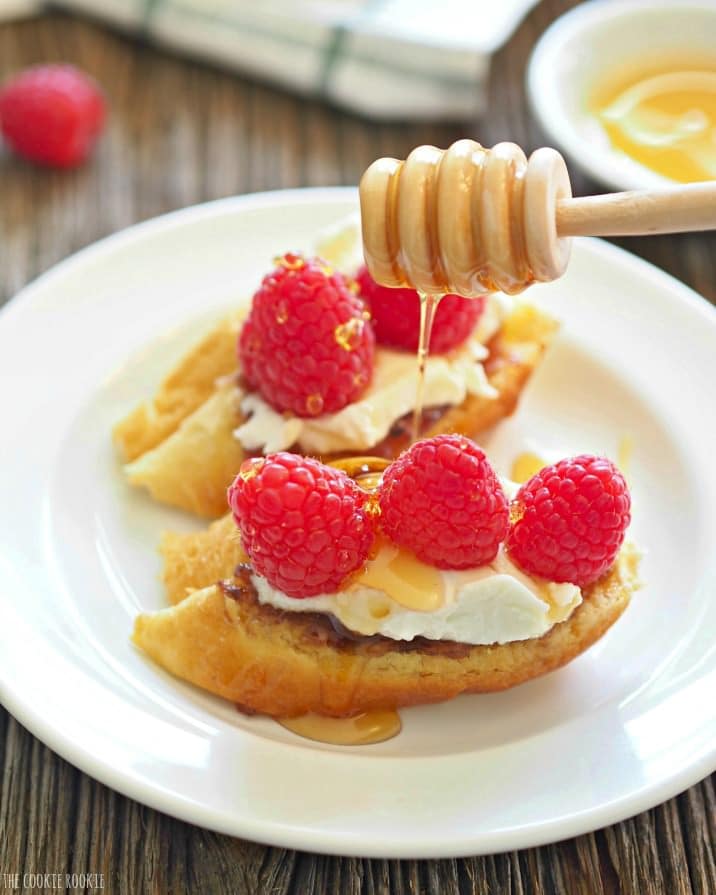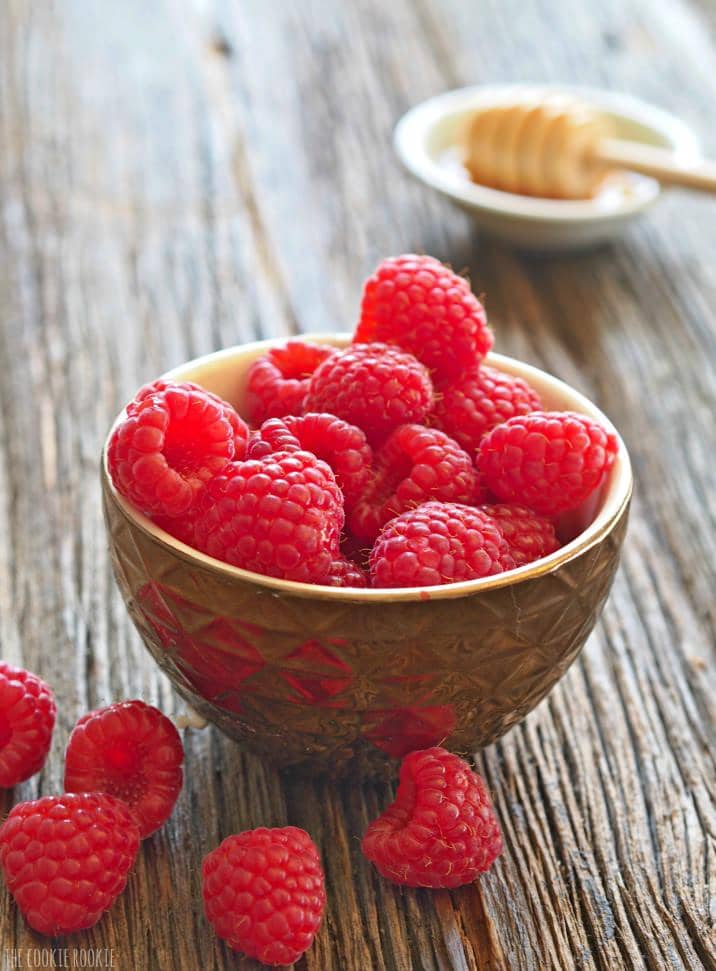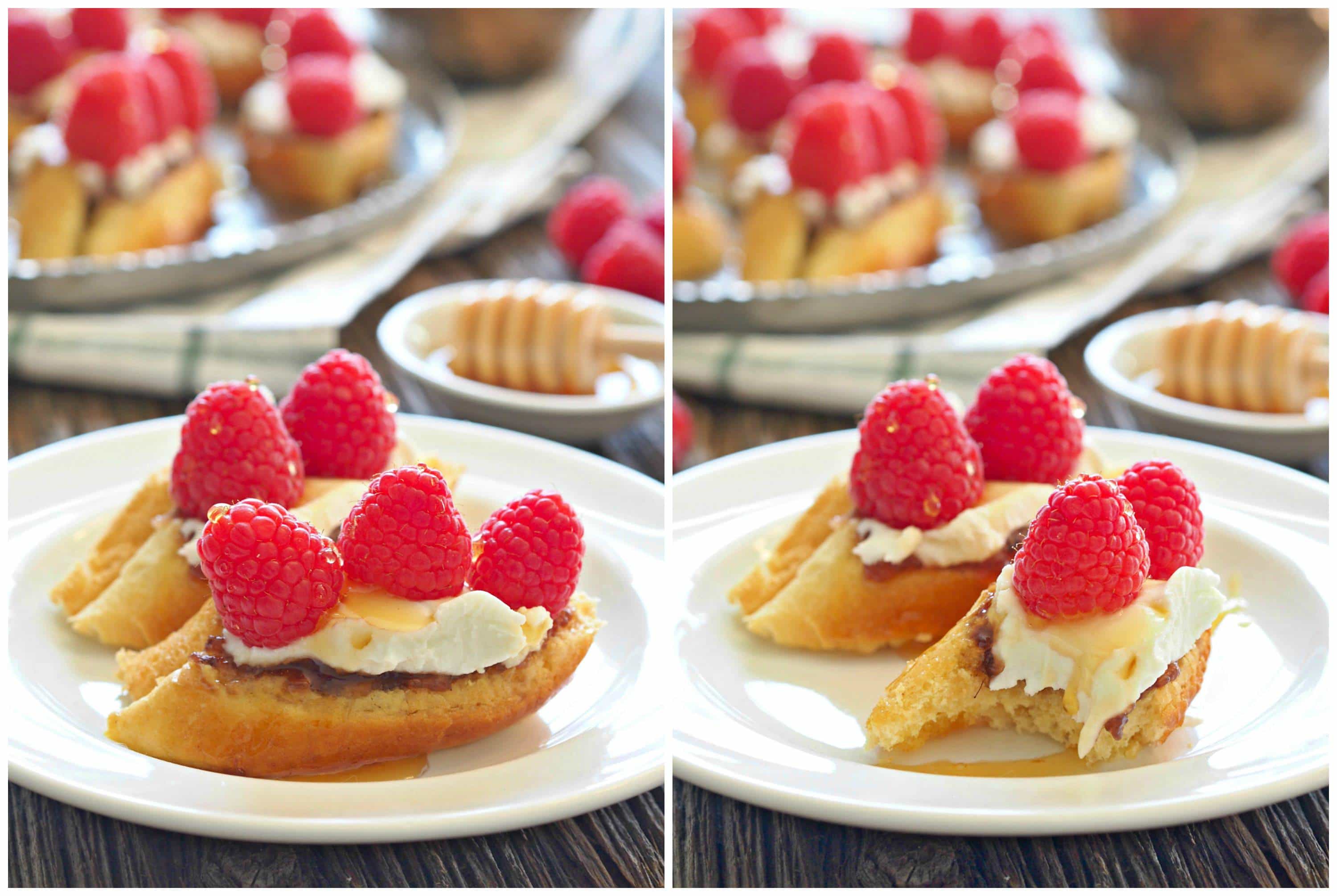 Give me all of the Raspberry and Honey Goat Cheese Bruschetta!!
Enjoy!