Meringue cookies are a delicious dessert that look like they came straight from a bakery, but are actually pretty easy to make. These Raspberry Meringue cookies are a simple, easy, and low-calorie sweet treat for any occasion!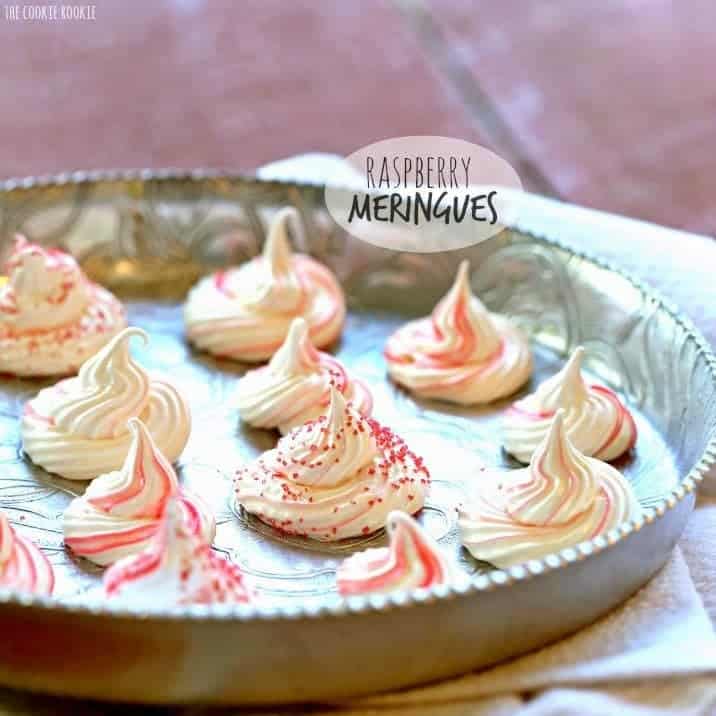 I LOVE Meringue Cookies! I have always wanted to learn how to make them, and now that I know just how easy they are, you can expect them to pop up in every color, shape, and size!
I love how pop-able these cookies are, and how surprisingly low-calorie they are. So have a handful! Guilt-free dessert here we come!
What is Meringue?
Meringue is a mixture of egg whites and sugar (and usually with an acidic ingredient as well), heavily whipped until they reach a beautifully fluffy look. It has such a unique look, as if it belongs in the most upscale bakery. Meringue can be used to top off other desserts, but it's often made into little cookies.
How to Make Raspberry Meringue Cookies
Beat egg whites in an electric mixer until foamy, then add in the cream of tartar and continue beating until soft peaks form.
Slowly beat in sugar, then add in the vanilla extract and raspberry flavoring.
Fill a pastry bag with the meringue mixture and pipe it onto a parchment-lined baking sheet into circular shapes (to form the cookies).
Bake at 200F for 1 1/2 hours.
Turn off the oven, place a wooden stick in the oven door, and let the meringue cookies sit at least 6 hours, or overnight, to dry.
Be sure to check the recipe card below for the full step-by-step instructions. This is just a quick overview!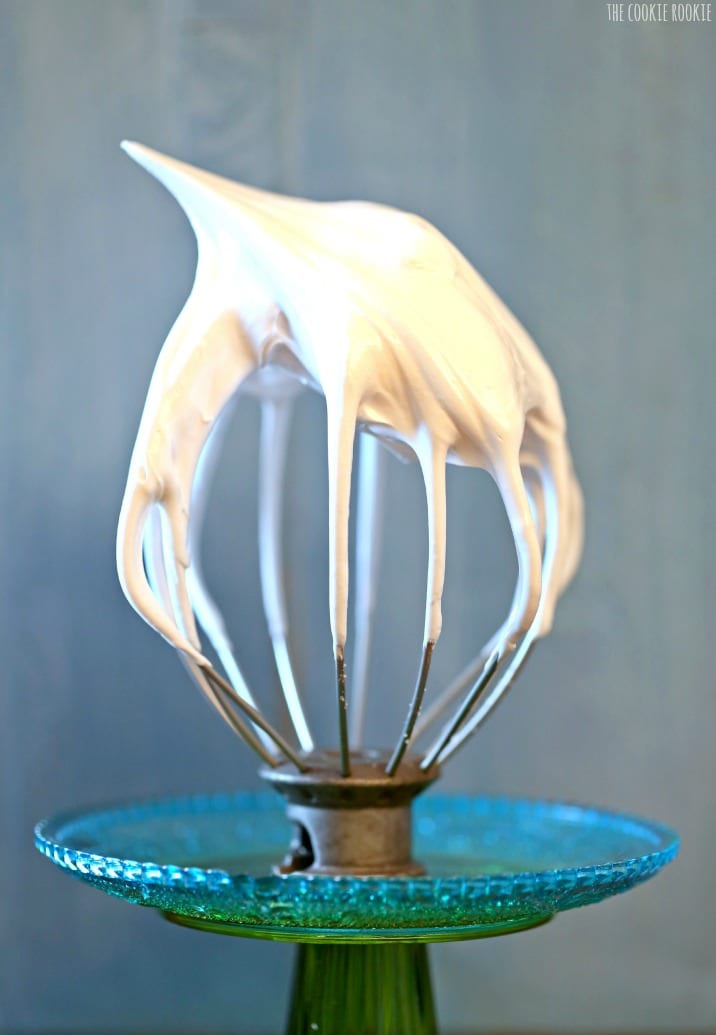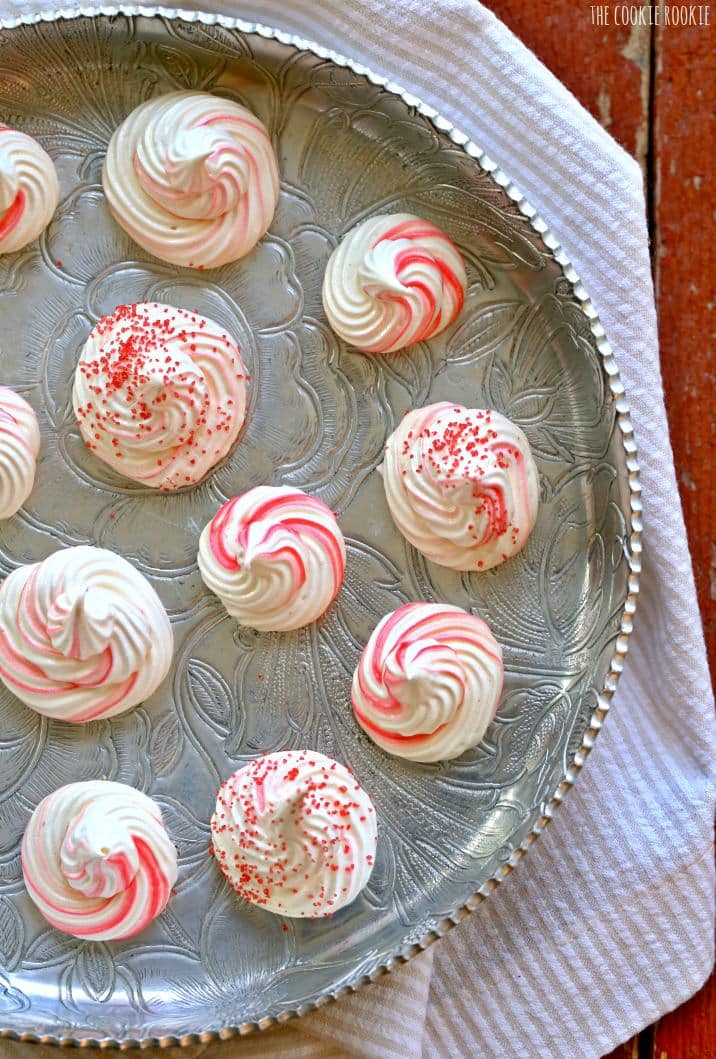 How long do meringue cookies last?
These cookies will last 7-10 days after making them. Store them in an airtight container at room temperature.
Can I make these ahead of time?
Yes! I recommend making these meringue cookies up to 2 days ahead of when you plan to serve them. However, as I said above, they keep well up to 10 days, so you could get away with making them even further ahead if needed.
Can I replace the cream of tartar with another ingredient?
Cream of tartar is an acidic ingredient that is used to help stabilize the meringue as it's whipped so that they will hold their shape instead of drooping. You can substitute another acidic ingredient, like lemon juice or vinegar, but I recommend sticking with the cream of tartar. I personally think it works best.
How do I know when the meringue is done?
While you're whipping the egg whites and sugar together, you'll notice getting more and more fluffy and creamy. But to make sure it's really done, take a small amount and rub it between your fingers; if it still feels gritty, the sugar hasn't fully dissolved yet, so you'll need to keep beating until it's completely smooth.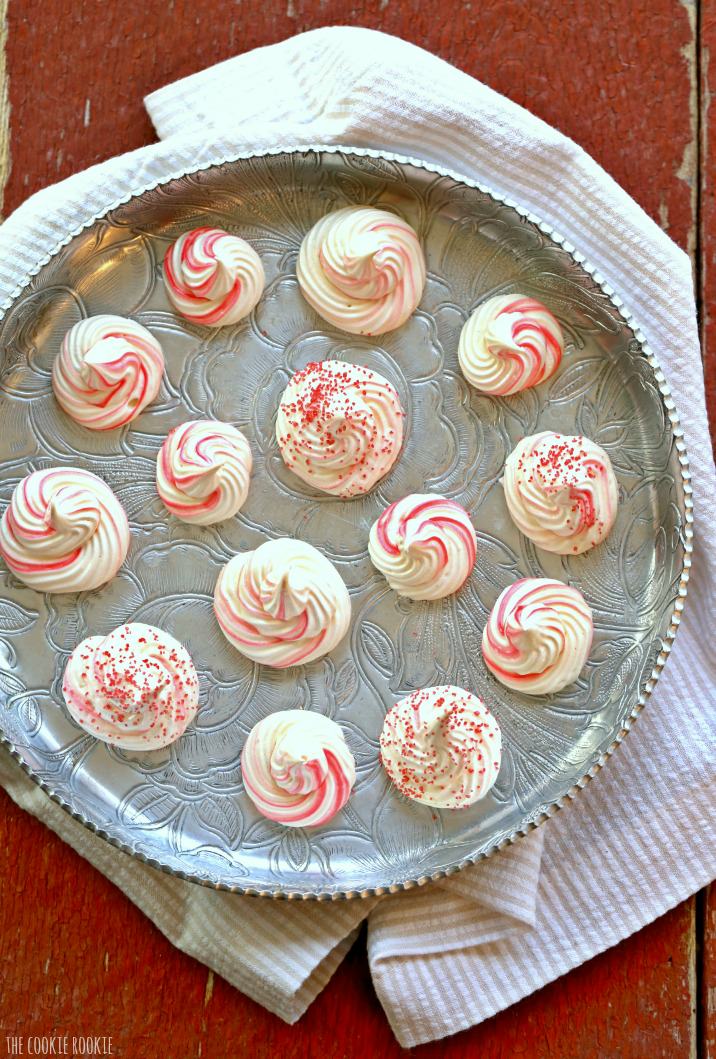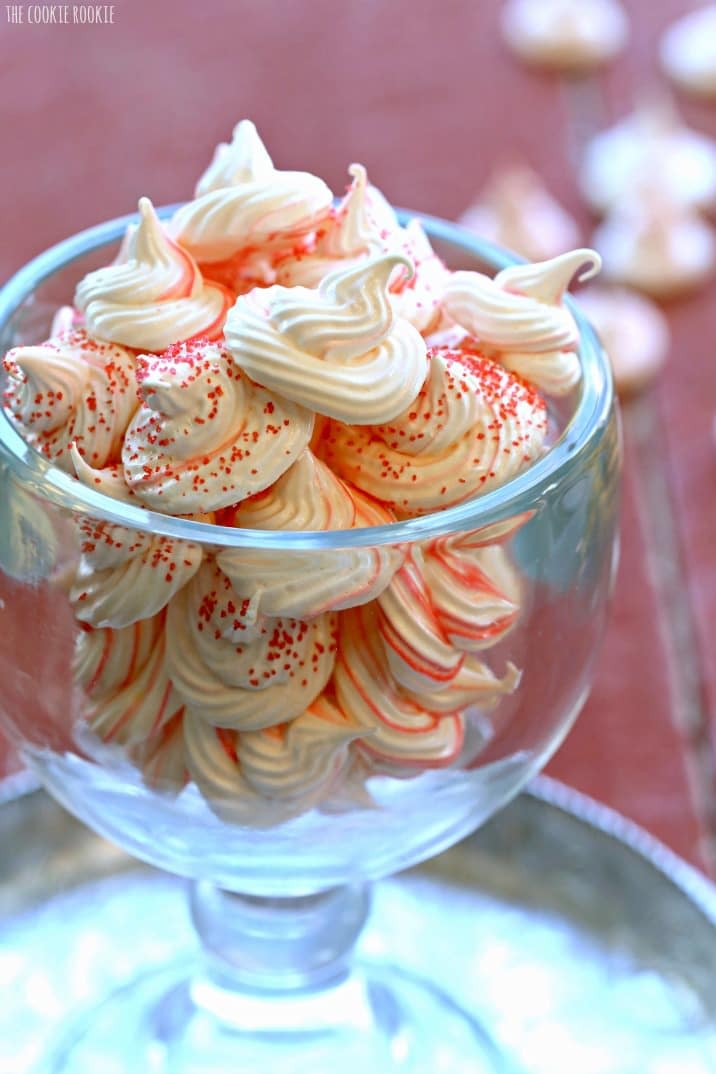 Top Tips for This Raspberry Meringues Recipe
Be sure to line the baking sheet with parchment paper so the cookies don't stick.
If you don't have super fine sugar, place regular granulated sugar into a food processor for 30 seconds to make it finer. It is important to have fine sugar or else it won't dissolve well enough.
Line the pastry bag with the red gel first, then fill it with the meringue mixture. This is how we get that beautiful swirled look.
Place a wooden spoon in the door of the oven to keep it partially opened while the meringue cookies dry out.
Flavor Variations
I love the raspberry meringue flavor for these cookies. It's fruity and light, and it works perfectly if you want to theme them for Valentine's Day or a baby shower. But you can easily follow this same exact recipe and just change up the flavor if you prefer. Since I just added raspberry flavoring to make these, you can substitute that for another flavoring of your choosing.
Some delicious meringue cookie flavor ideas I'd recommend are lemon, chocolate, coffee, lime, or orange.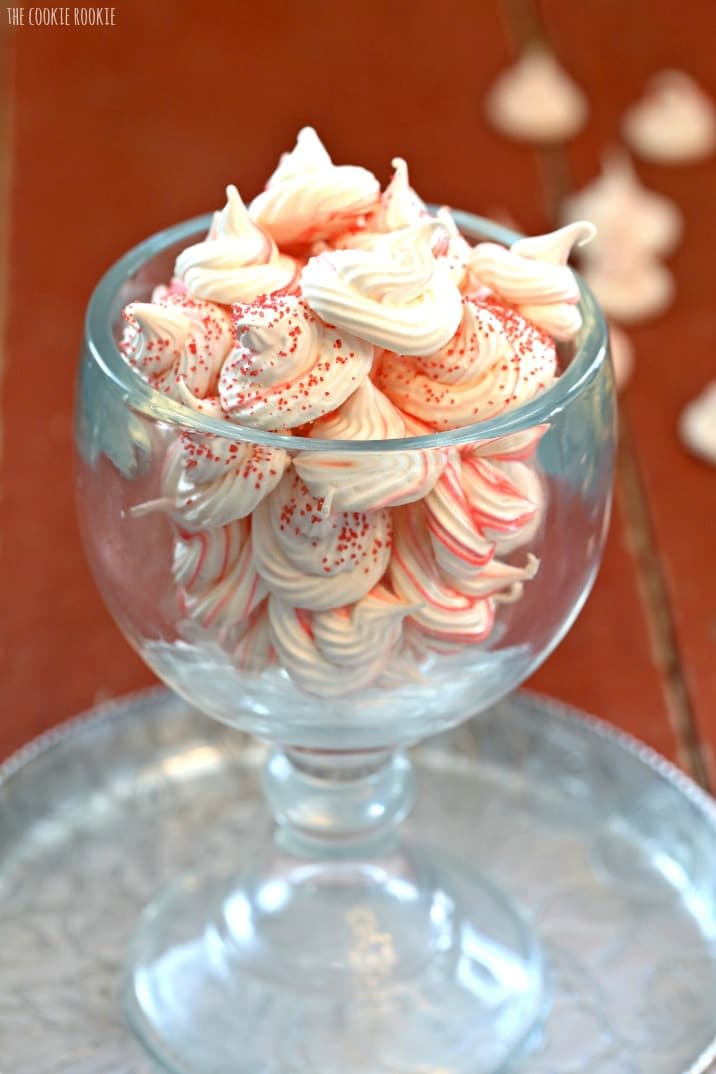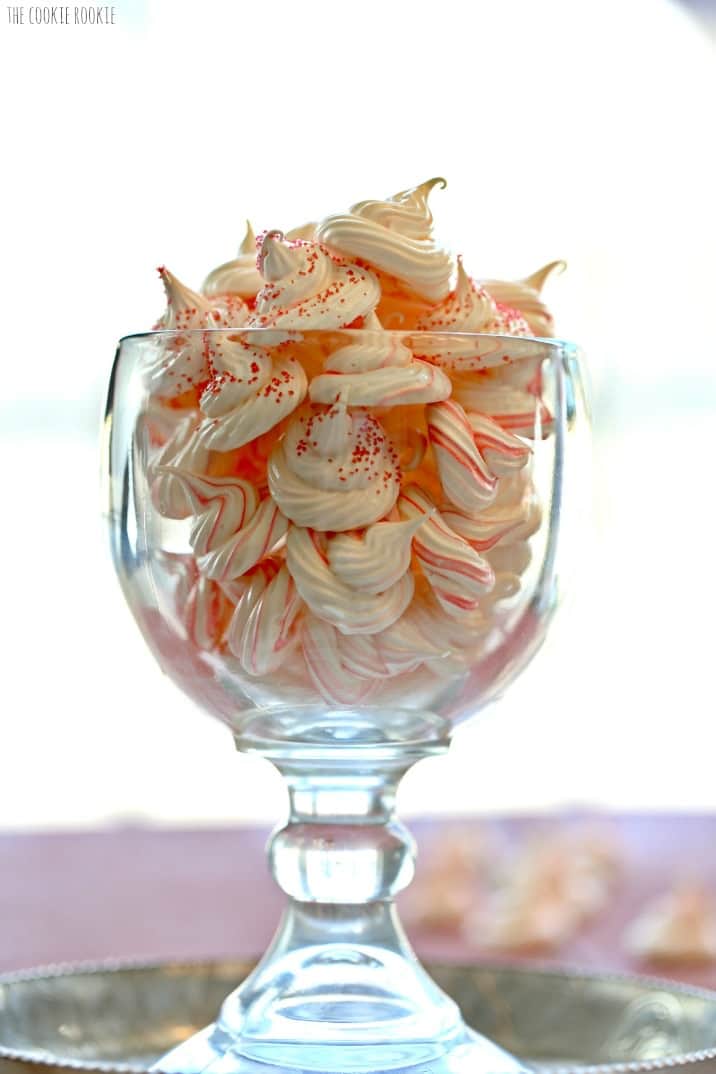 I hope you love these raspberry meringue cookies as much as I do! Every time I make them, I feel like I've just come from a French patisserie. They're so delicious and they look beautiful. Enjoy!
Try more easy cookie recipes: