Raspberry Meringues are a simple, easy, and low-calorie sweet treat.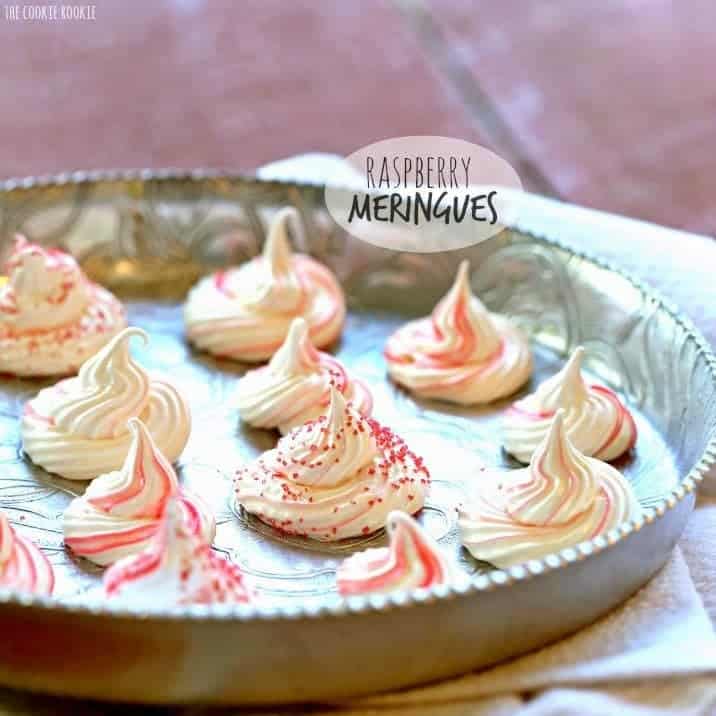 I LOVE Meringue Cookies! I have always wanted to learn how to make them, and now that I know just how easy they are…you can expect them to pop up in every color, shape, and size on this blog! Sorry…but they're just so good. First up is Raspberry Meringues…just in time for Valentine's Day.  Perfect!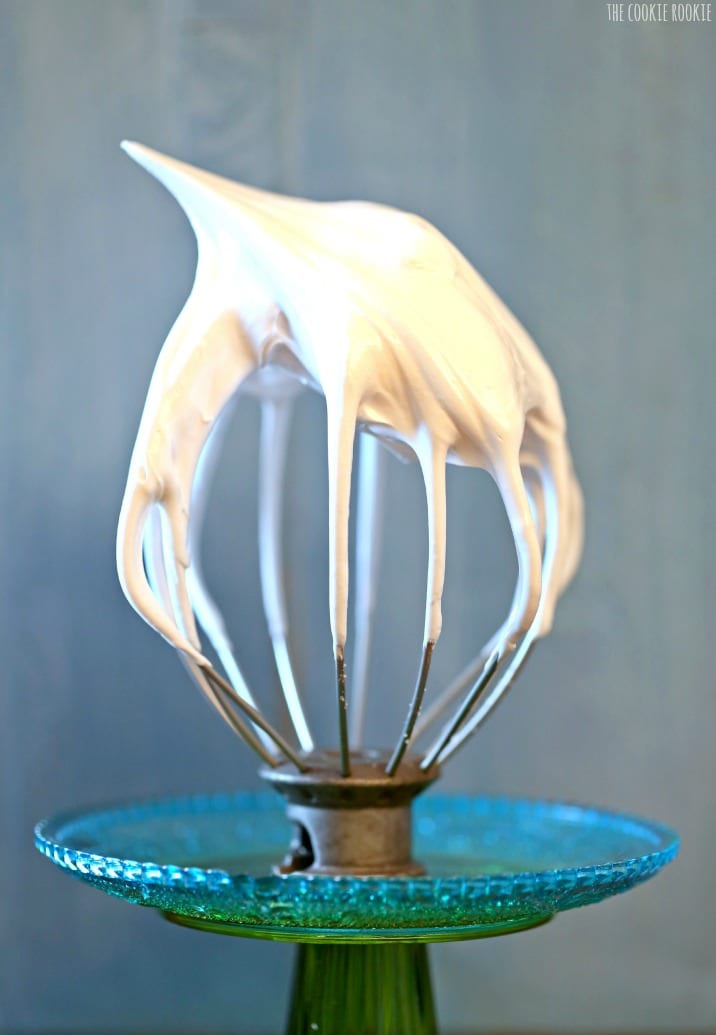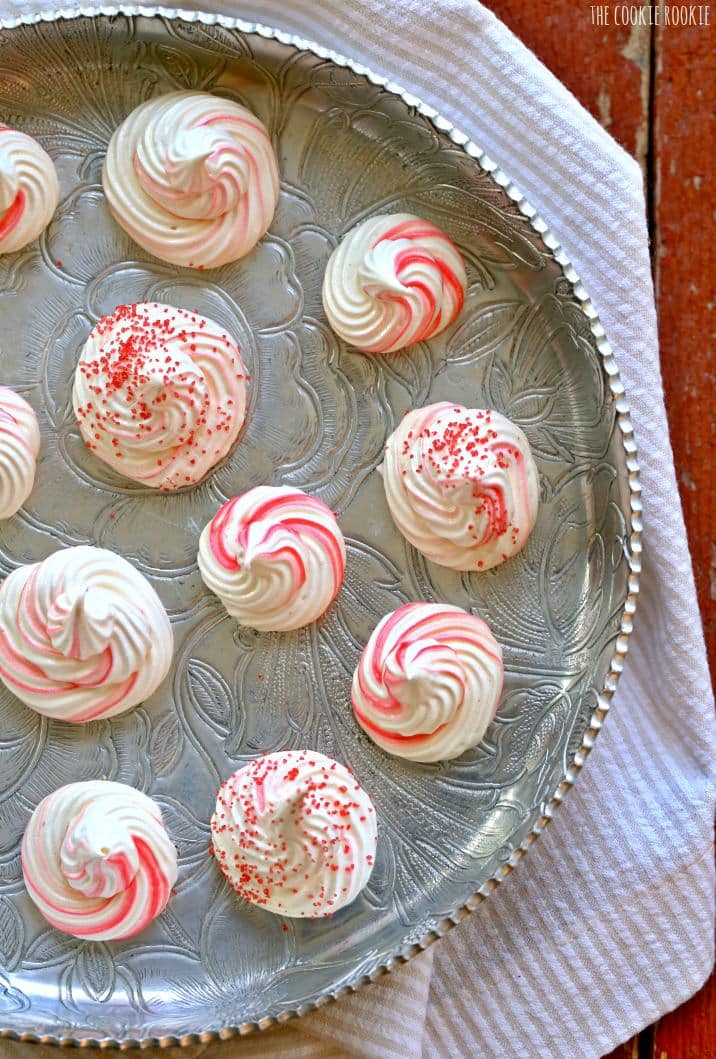 I love how pop-able these are…and I LOVE how low cal they are.  Eggwhites, a little sugar, and some flavoring.  That's pretty much it.  So have a handful! Guilt-free sweet treat here we come!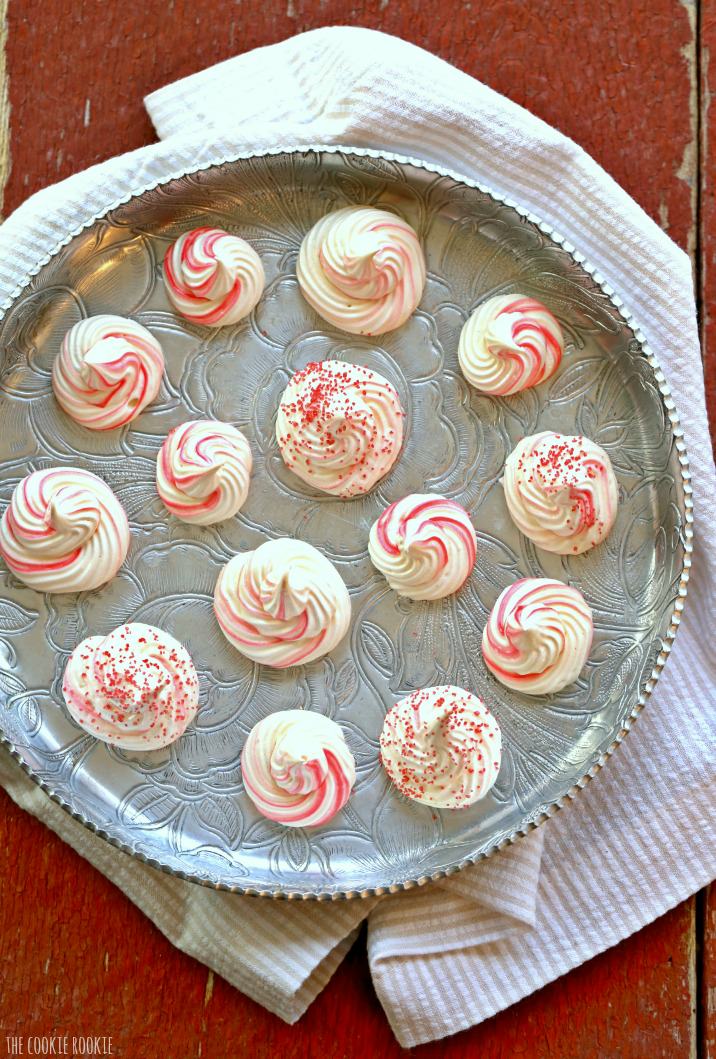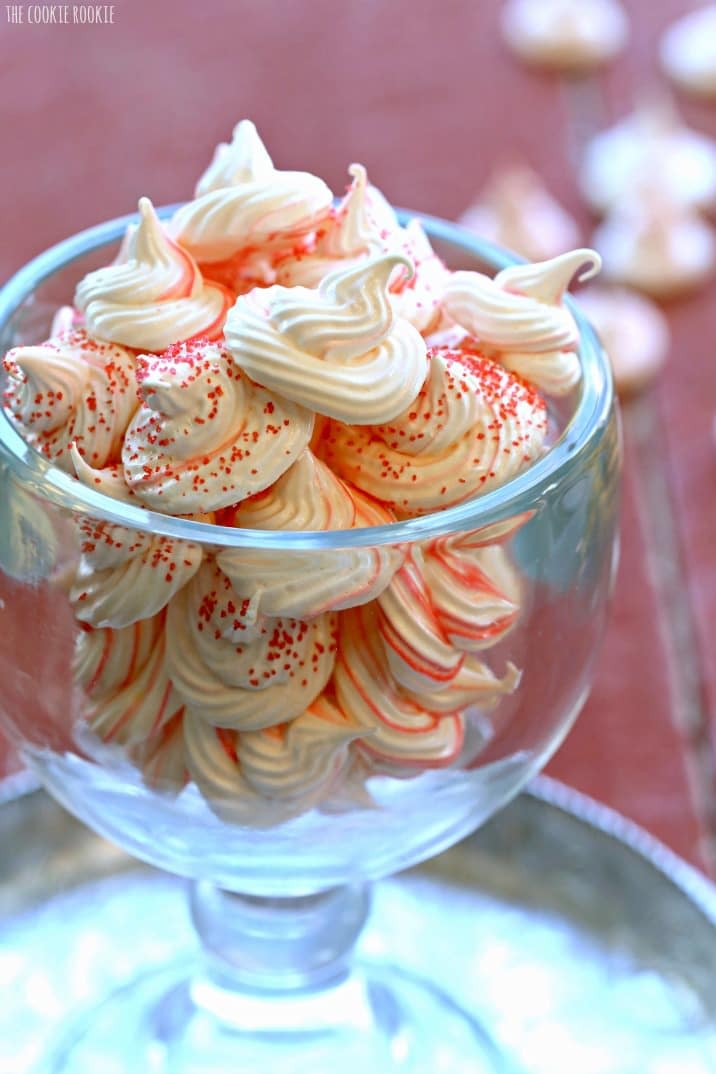 What flavor should be next?? I'm thinking Nutella.  I can only play the semi-healthy game for so long.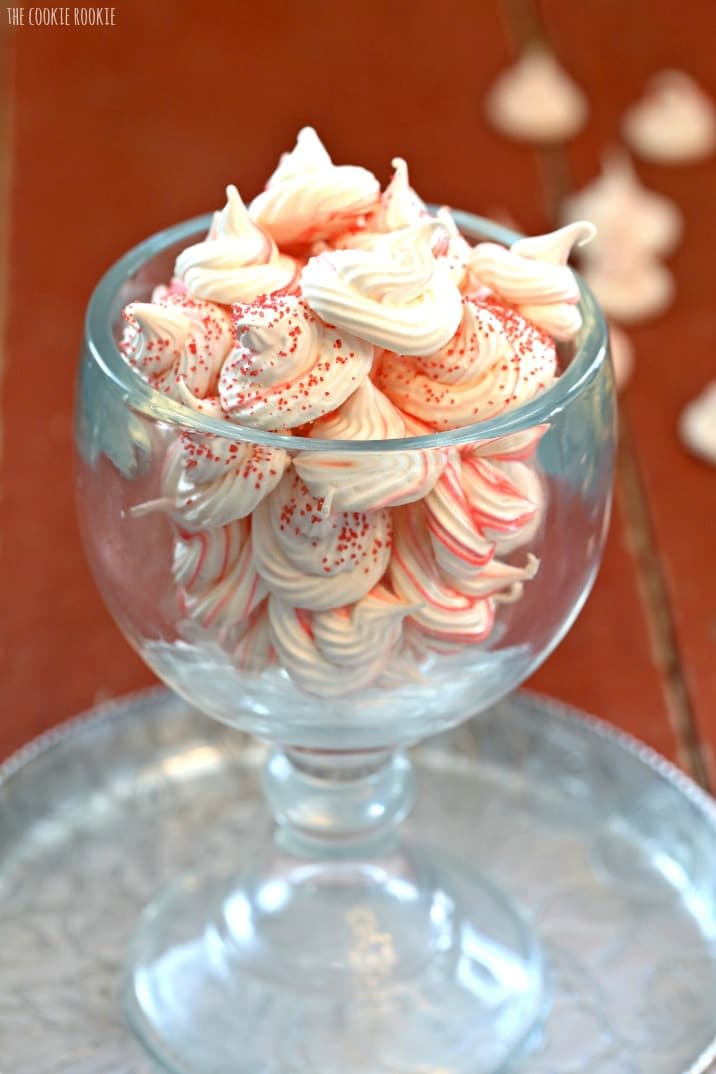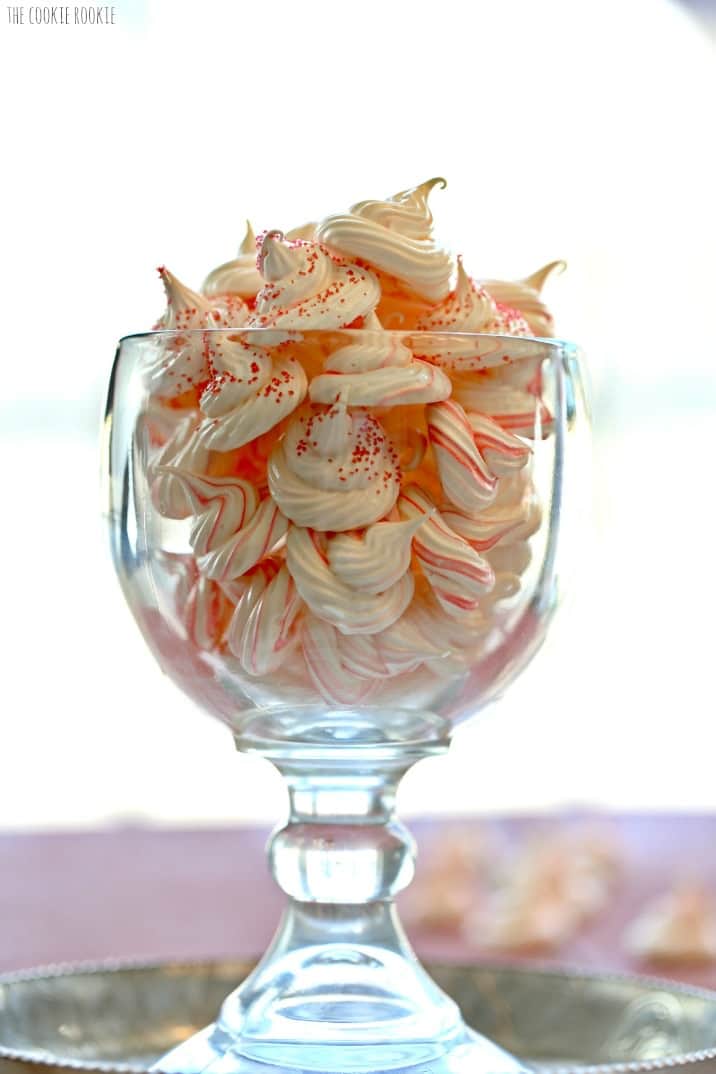 I'm so honored to have this Raspberry Meringues recipe featured in Albertson's newsletter, The Weekly Nibble!
You can find all sorts of delicious healthy recipes for every occasion there.  Check it out! There are other fab recipes there too :) Happy VDay!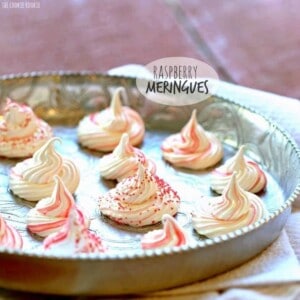 Ingredients
4 large egg whites (120 grams) at room temperature
1/2 teaspoon cream of tartar
1 cup (200 grams) superfine or caster sugar (If you don't have superfine sugar, you can to make it by taking regular granulated sugar and processing it in a food processor for 30 seconds or so. (Do NOT process the sugar too long or you will make powdered sugar.)
1/2 teaspoon pure vanilla extract or white vanilla flavoring
1/2 teaspoon raspberry flavoring
Red writing gel.
Instructions
Preheat oven to 200F.
Place the rack in the center of the oven.
Line a baking sheet with parchment paper.
Prepare a pastry bag by fitting it with a small star tip.
Place the egg whites in a completely clean bowl of an electric mixer.
Use the whisk attachment of an electric mixer and beat the egg whites on medium-low speed until foamy.
Add cream of tartar and continue beating the whites until it holds soft peaks.
Add the sugar slowly while beating continually and beat the egg whites until stiff peaks are formed.
Beat in the vanilla extract and raspberry flavoring.
**To test if the meringue is done, rub a little between your thumb and finger. If it still feels gritty then the sugar has not fully dissolved; continue beating until it feels smooth.
To keep the parchment paper from moving around on the cookie sheet, place a dab of meringue under each corner.
Inside a pastry bag fitted with a small, star tip, paint the gel (starting at the tip end) into 6 vertical stripes evenly spaced around the bag.
Carefully, spoon the meringue into the pastry bag and pipe the meringue in a on the parchment paper in circular shapes. As each shape is finished, let up on the pressure to the bag and swirl the tip off in a circular motion.
Bake at 200F for 11/2 hours then turn off the oven.
Prop the oven door open with a wooden spoon and leave the meringues in the oven to dry for 6 hours or overnight.
The meringues will keep well 7-10 days.
Enjoy!
7.8.1.2
2046
https://www.thecookierookie.com/raspberry-meringues/