Raspberry Yogurt Tarts, the perfect healthy sweet treat for Valentine's Day! These little tarts are low in calories and high in flavor. Yum!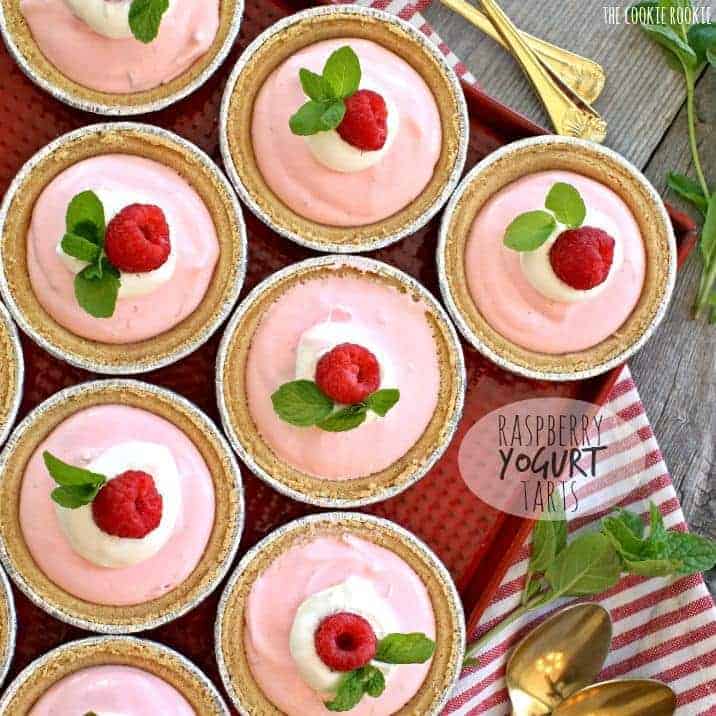 Do you ever have to take a dish to a party or holiday get together and you forget until the very last moment?? No? Just me?? Ugh. Just me. Well that's the story of my cooking life. Procrastinator right here, folks.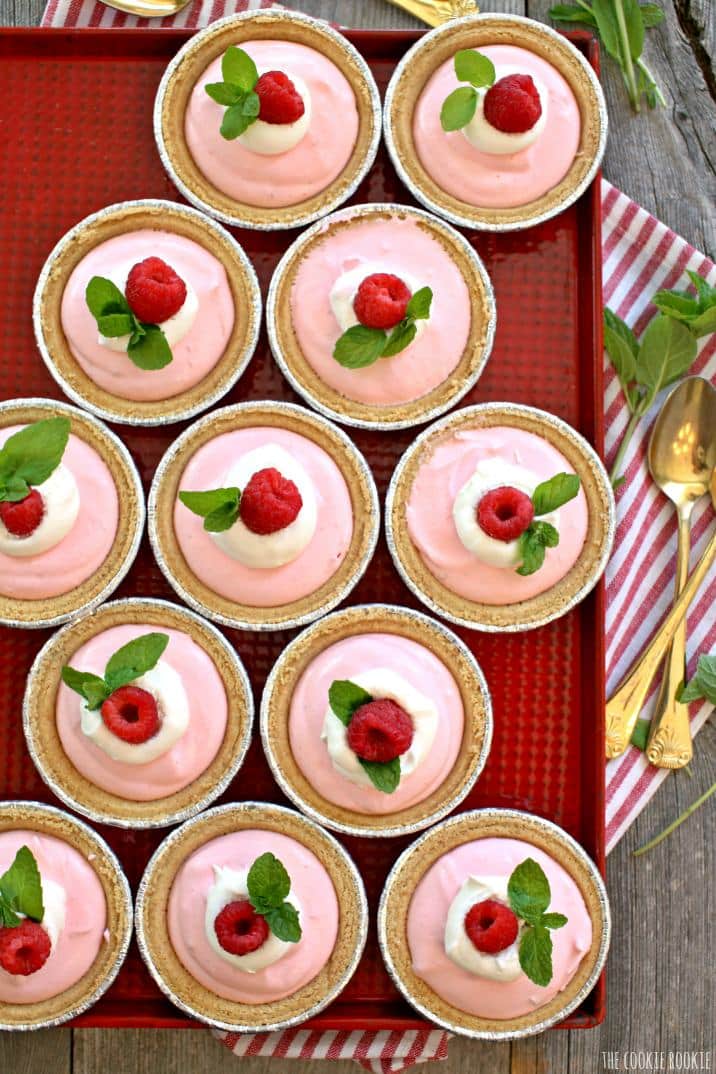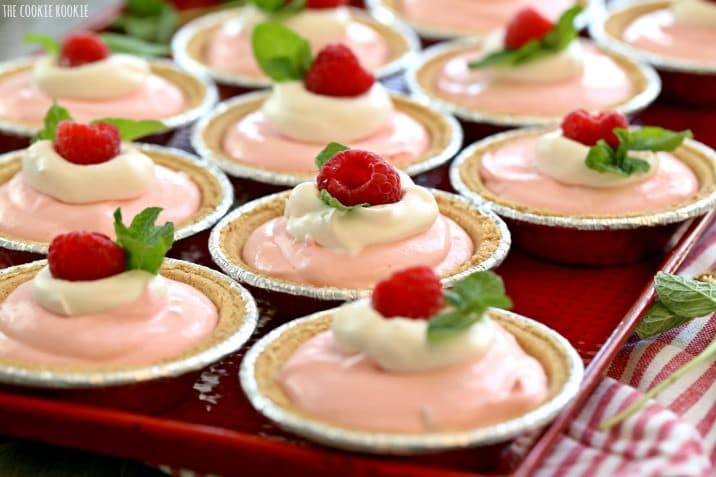 Before I started learning to cook, I would have just purchased those sugar cookies with the thick icing from the grocery store (You know the delicious ones that I'm talking about!) and called it a day. Those are delicious…but they're not homemade…they're not color themed…and they're not healthy.
So now I make these Raspberry Yogurt Tarts instead.
Easy…skinny…made in any color under the sun…and delicious. Perfect for the procrastinators of the world!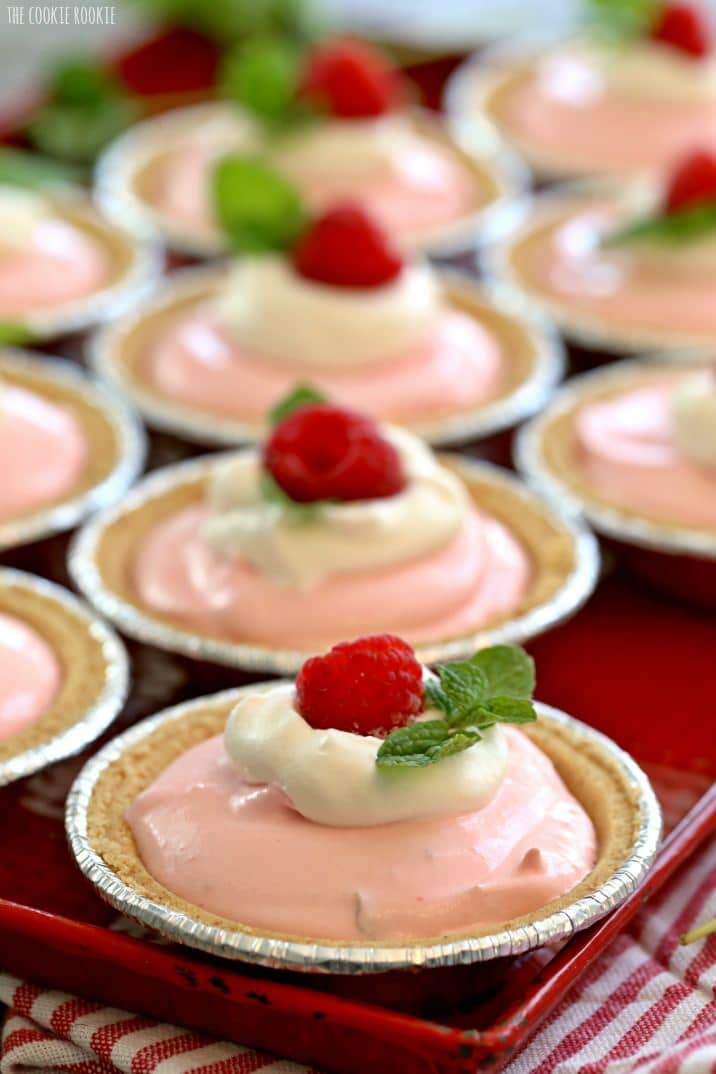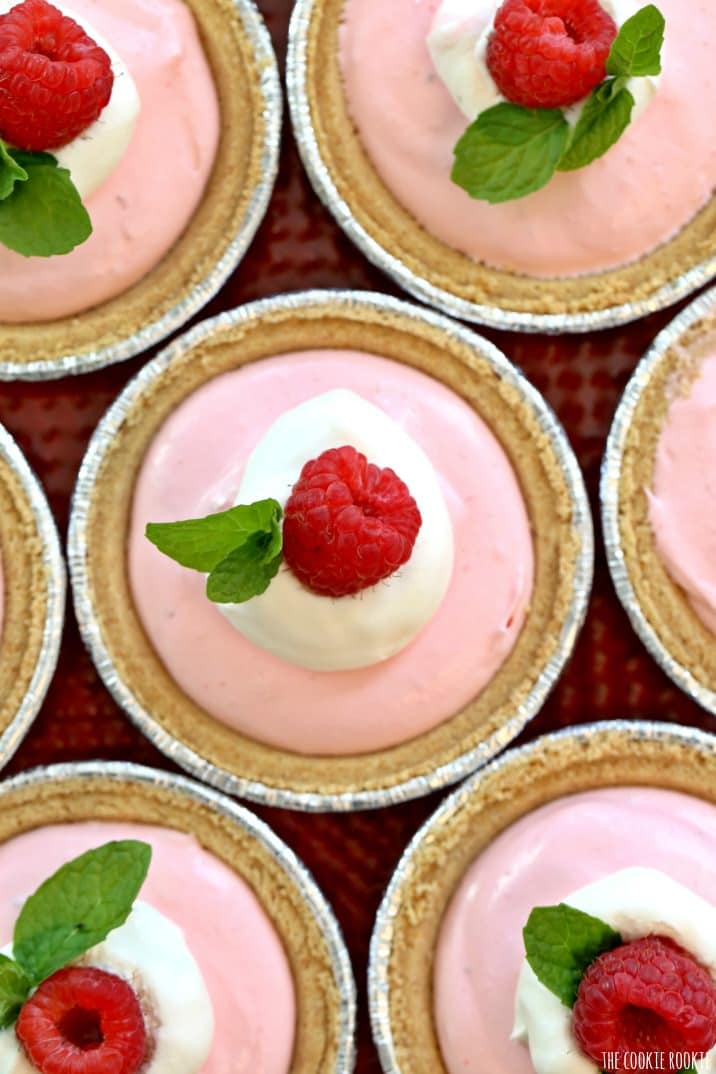 These fun little tarts would be perfect for any baby shower…or for that love themed holiday that's just around the corner…VALENTINE'S DAY! They're just the right amount of sweet while still being guilt free. My kinda sweet treat.