are you ever just home on a weekend and don't want to leave? don't want to get out of your pjs (no? just me?), don't want to get out in the cold, don't want to go shopping?? but then the hunger sets in. oh yeah, you have to eat. the mental checklist begins…what do you already have to create a meal. a GOOD meal. that was me today. i'm still in my pjs…but i just made the most amazing pasta. and it was easy. SUNDAY WIN!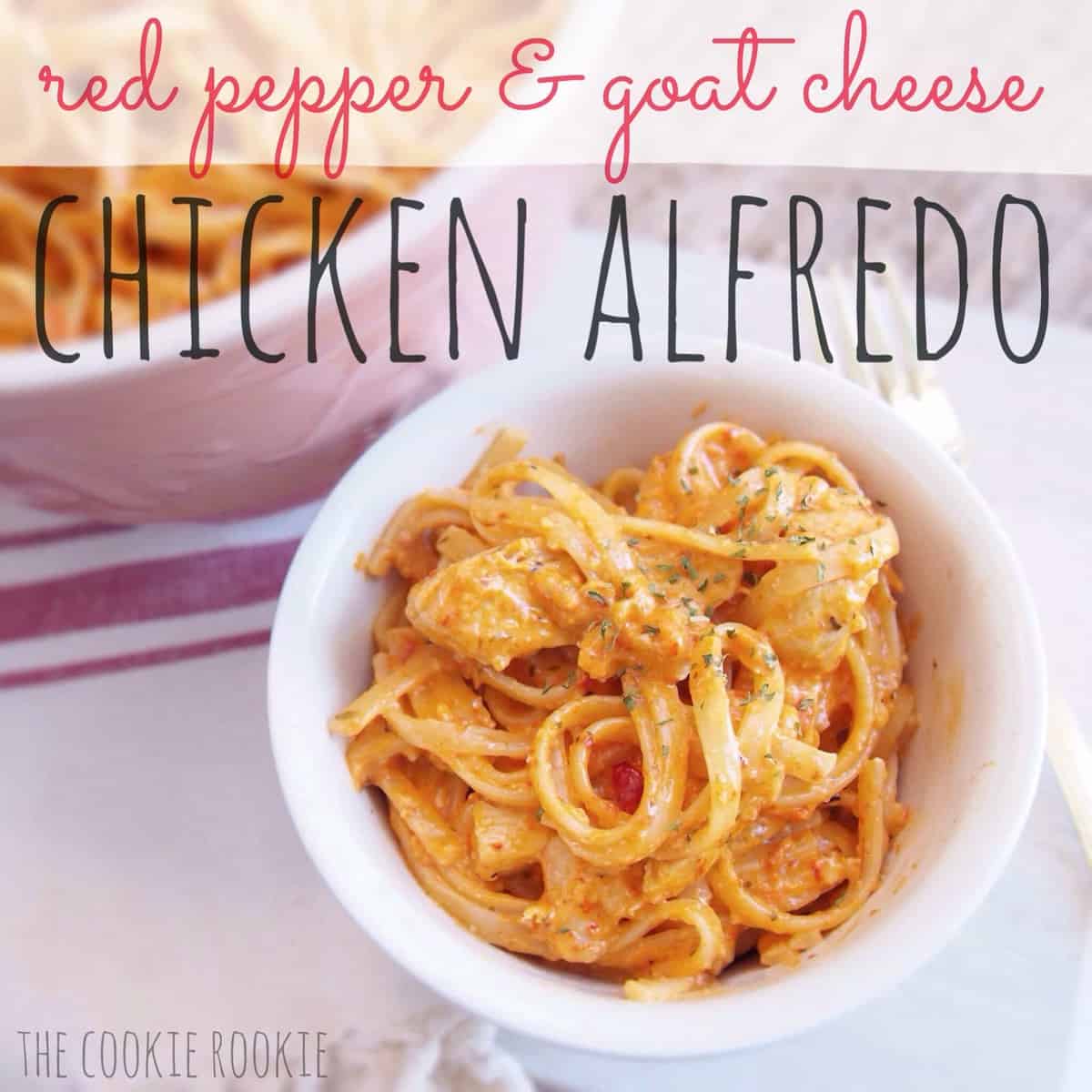 my parents were in town this weekend and we had a really good time. yesterday we ran all around town shopping. a great little saturday :). mom and i got tons of new photo props for the blog…antique stores and consignment shops and world market. (i LOVE world market) then we babysat this little tornado. she likes grandma's glasses!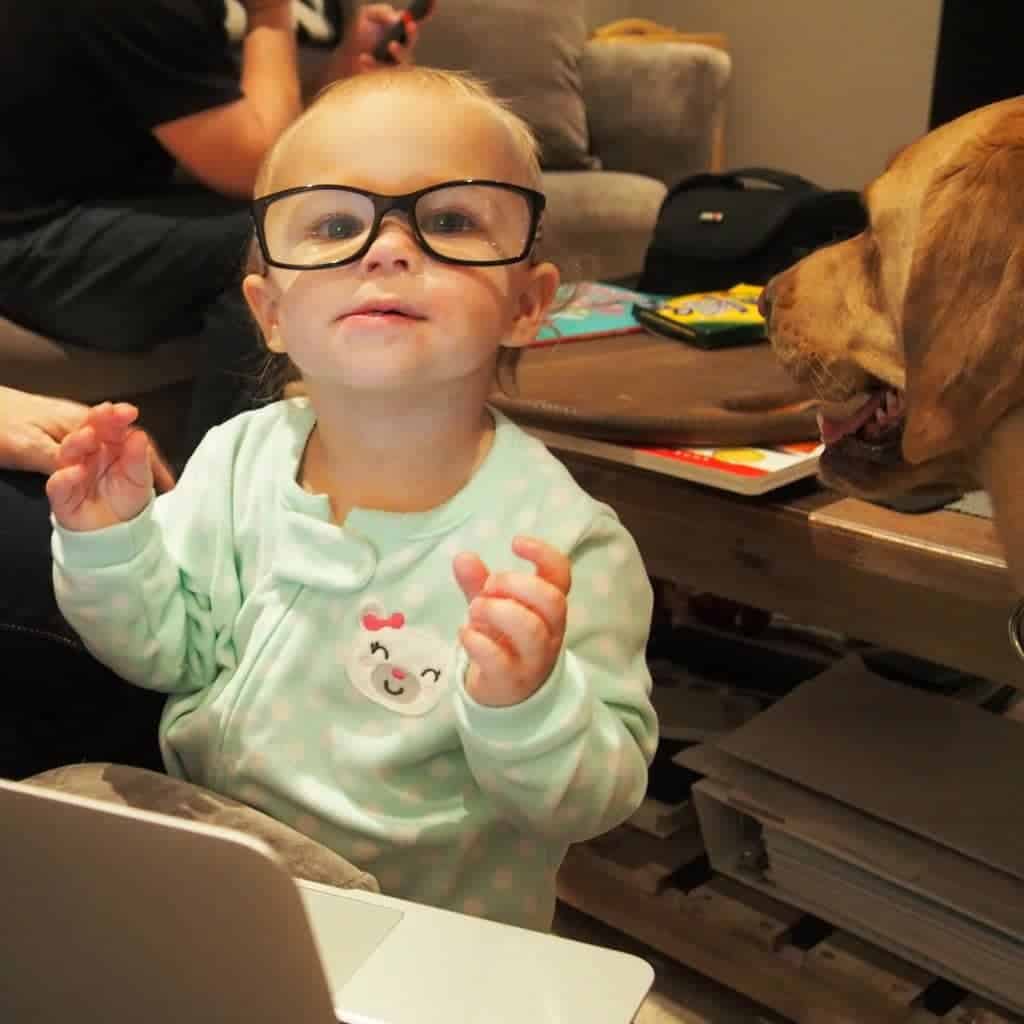 those pjs. i can't. and notice pat in the background playing candy crush. do not even get me started.
so it was a great weekend…but today i'm tired. pat and i are used to being lazy bums on weekends…so today i just didn't want to leave the house. i needed an easy recipe that would still make us food happy. enter this recipe i found on pinterest. DELICIOUS. i didn't have all of the ingredients (and i've already established that i had no plans of leaving the house), so i altered it a bit. but i love her recipe as well. great blog. check it out!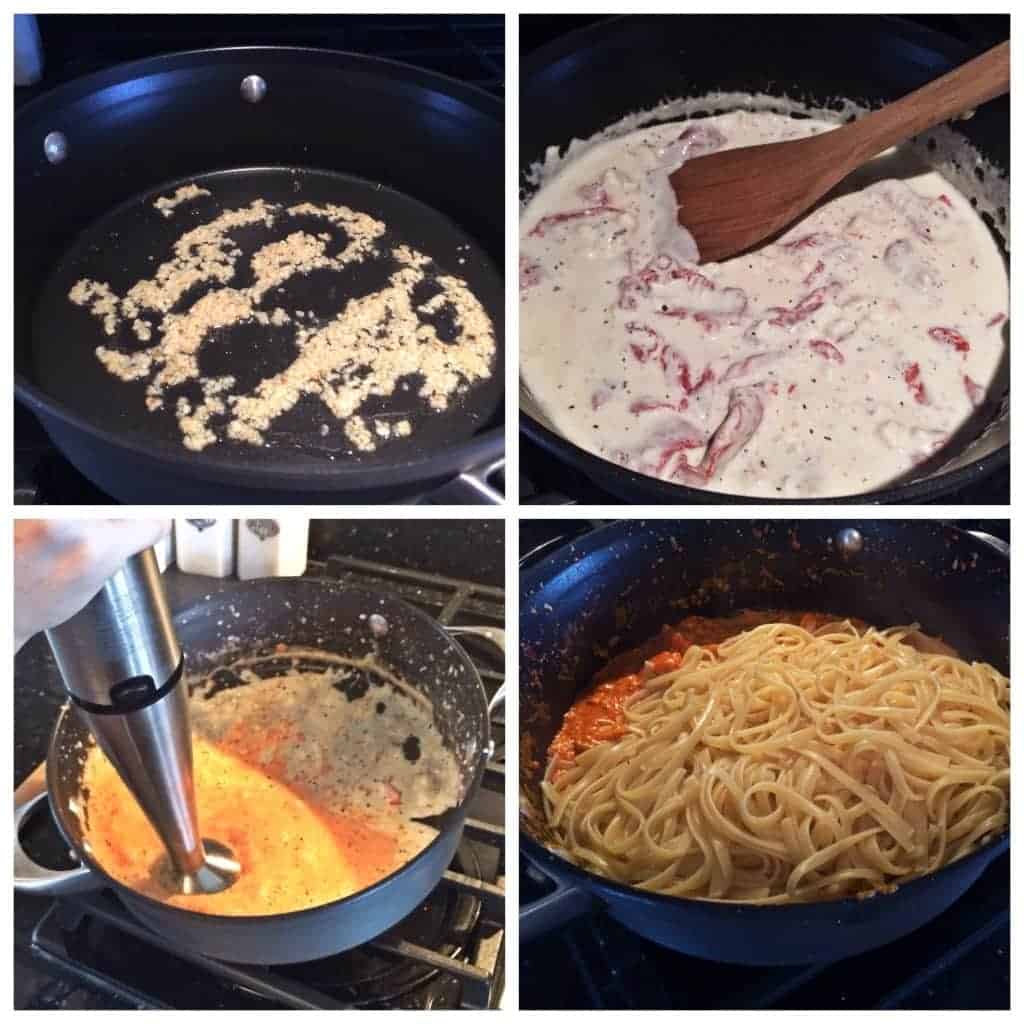 i had a jar of roasted red peppers that i used. check out the link above where she talks about how to roast the red peppers if you're making them from scratch. they're WAY tasty either way. the recipe is very simple…basically you add the ingredients for your sauce…blend it up with an immersion blender or a food processor, add cooked chicken (optional), and then toss in your cooked pasta. the sauce has a great consistency that coats the pasta to perfection.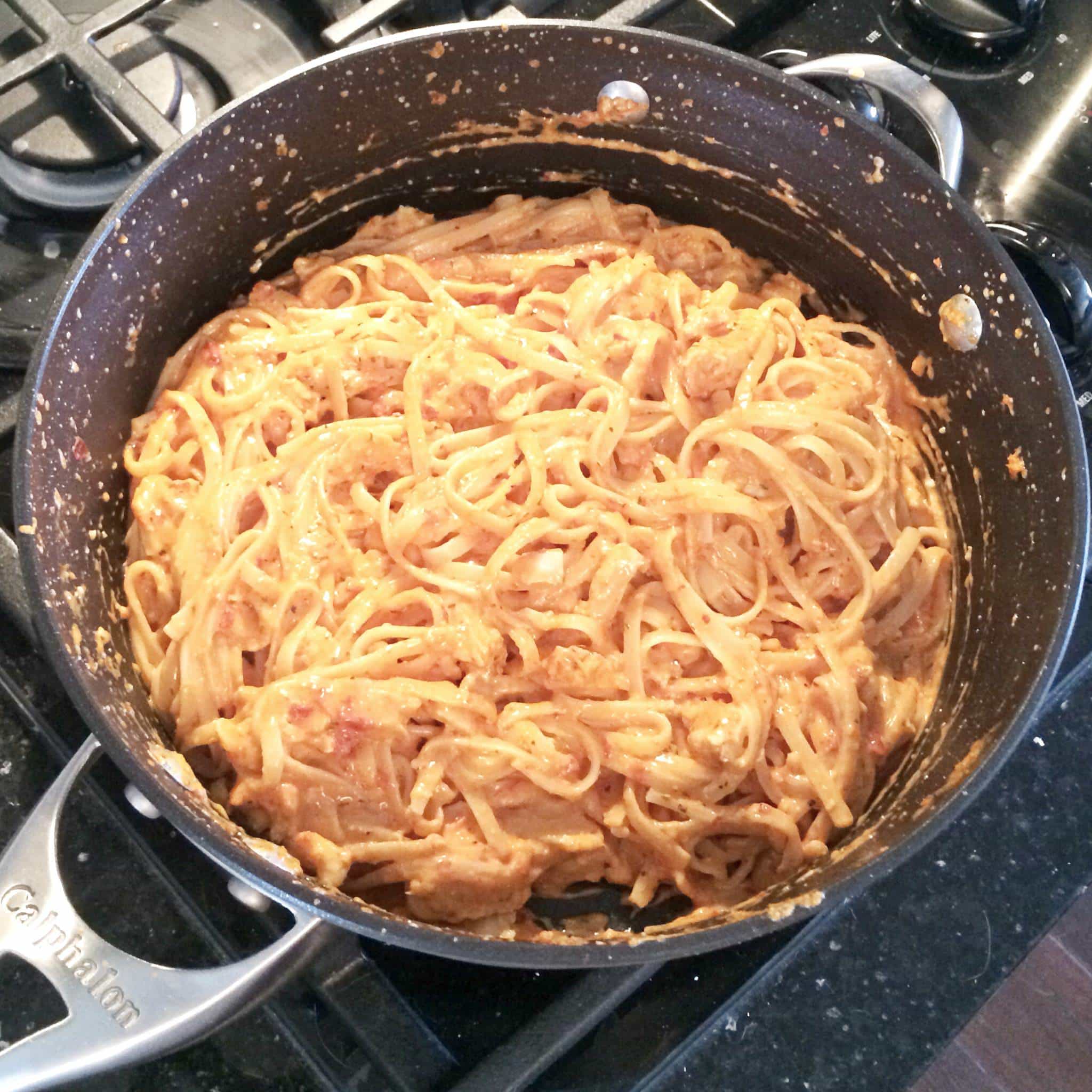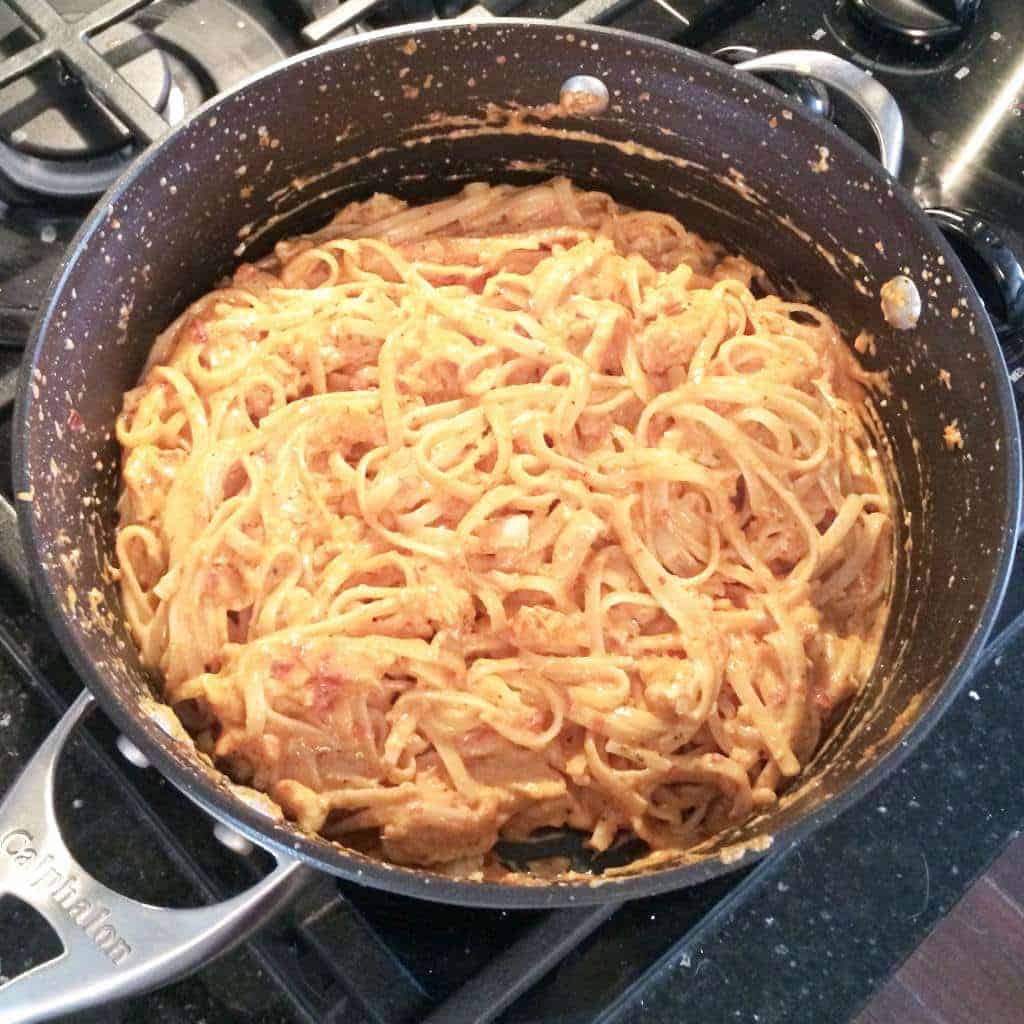 you can see in this picture that i ran into a big little problem when using the immersion blender. i'm not the kind of girl that reads directions well…and it was my first time using it. lets just say i didn't submerge the head of the blender and sauce went EVERYWHERE. my pan wasn't quite deep/small enough. poor pat ended up covered in sauce. always…submerge…the immersion blender…completely. always. otherwise its like an open blender just spraying goodness all over the room. not fun. but…no harm no foul :) i'm learning, right?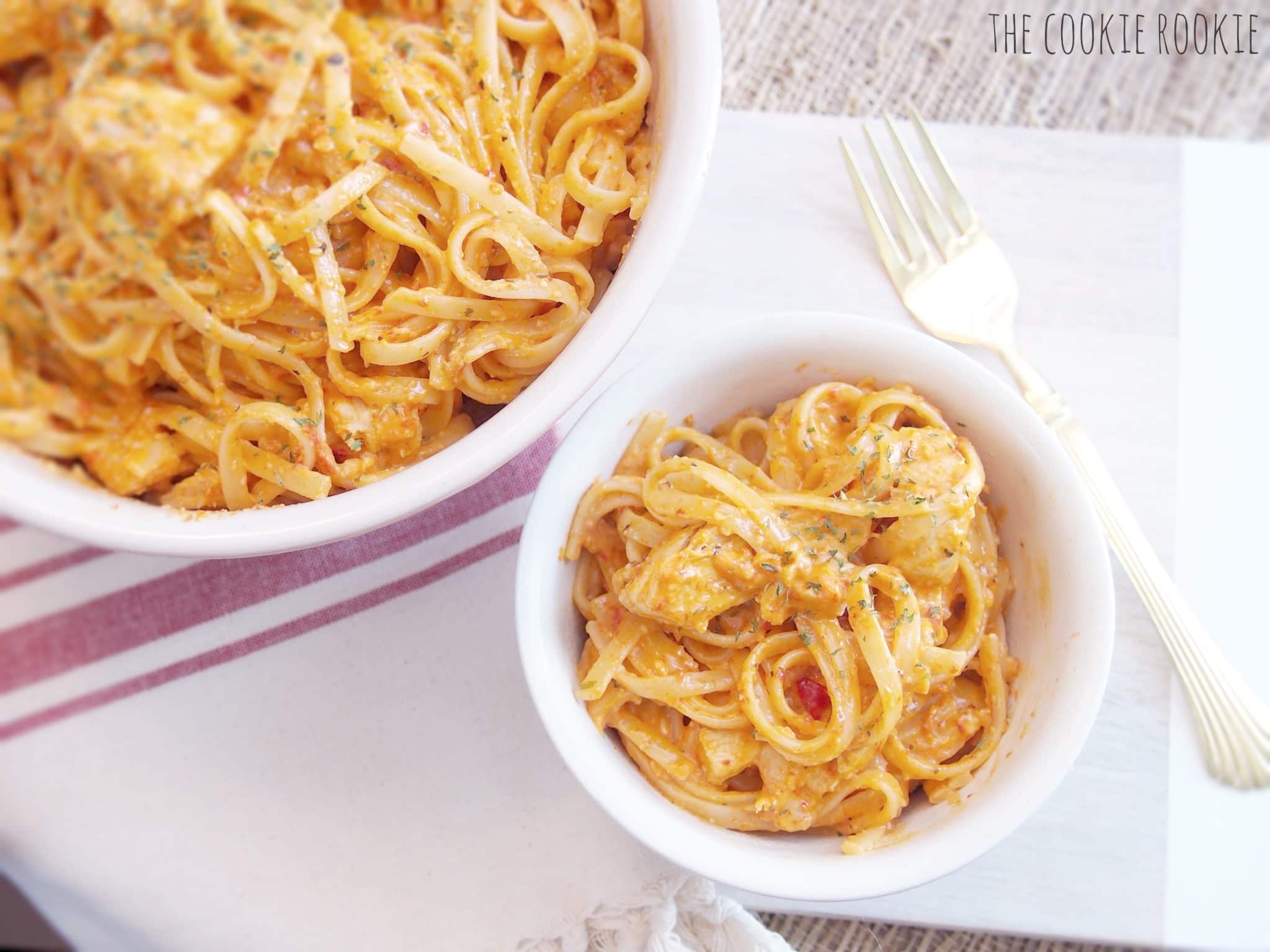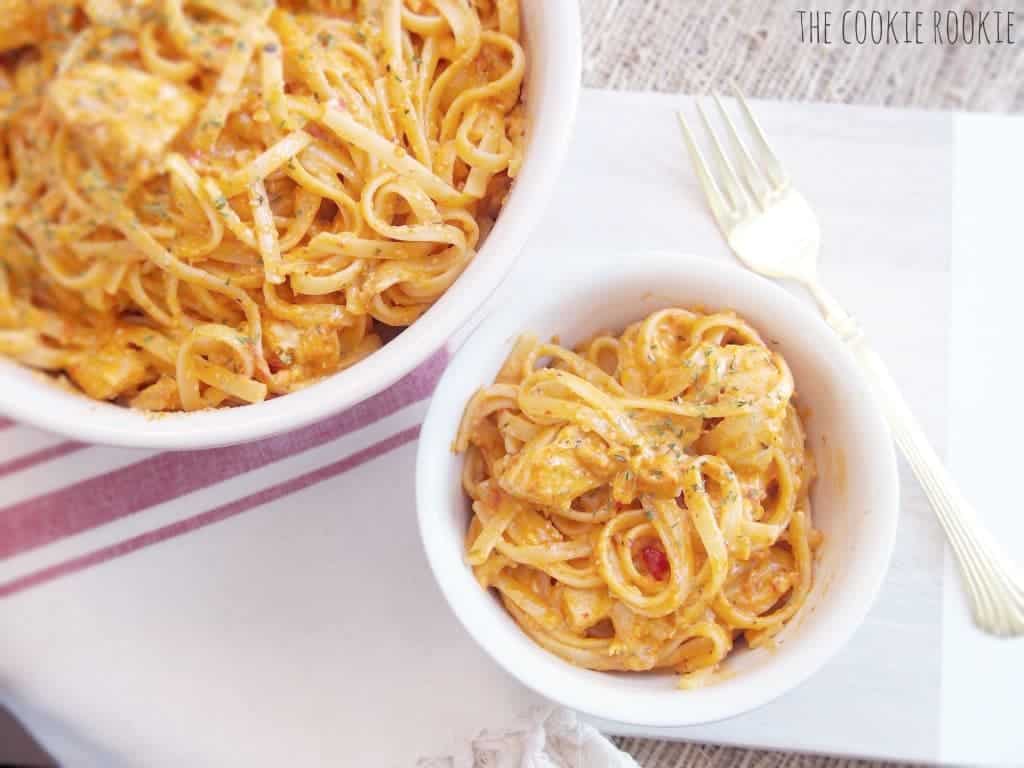 ummm…delicious. completely.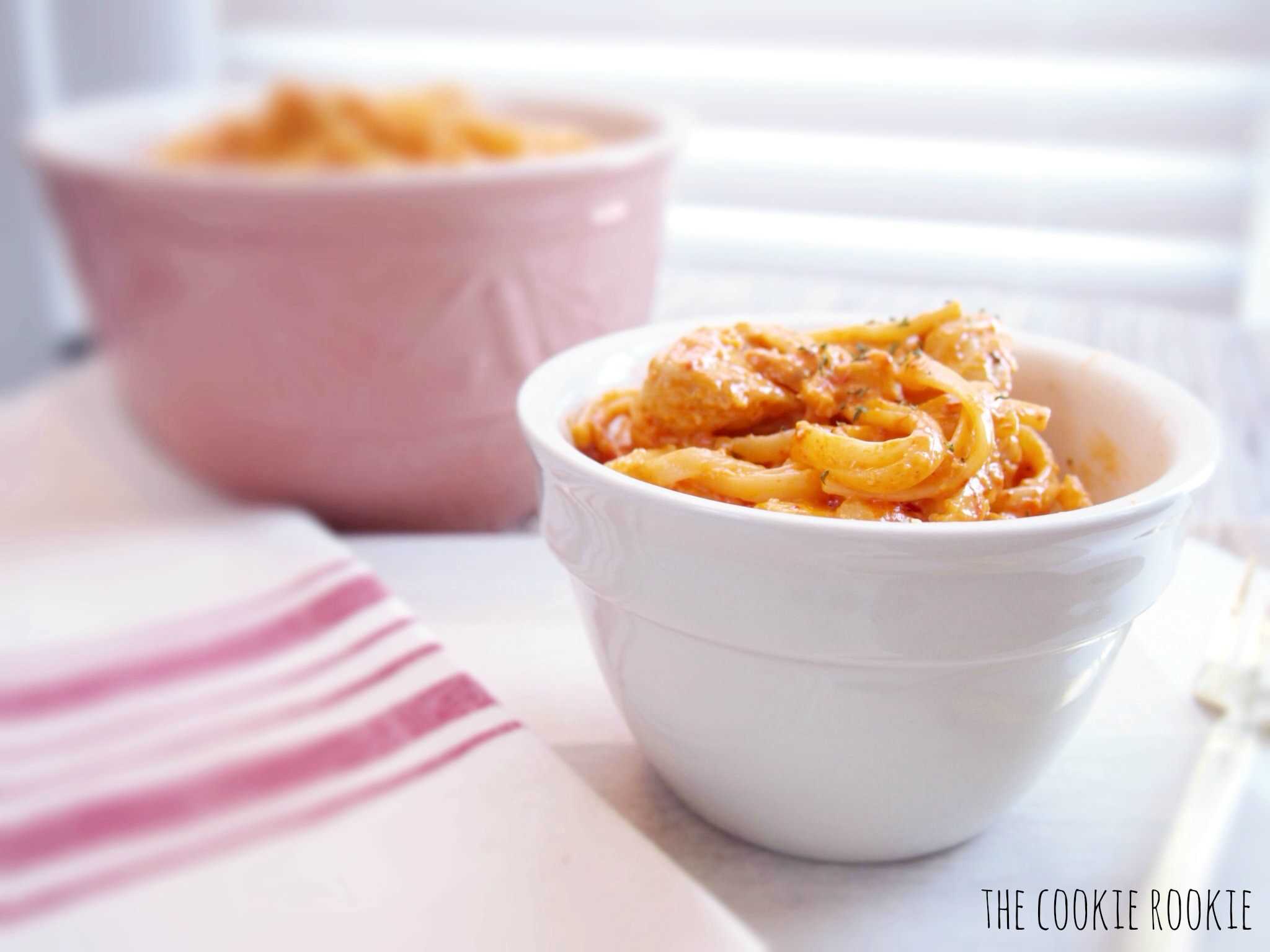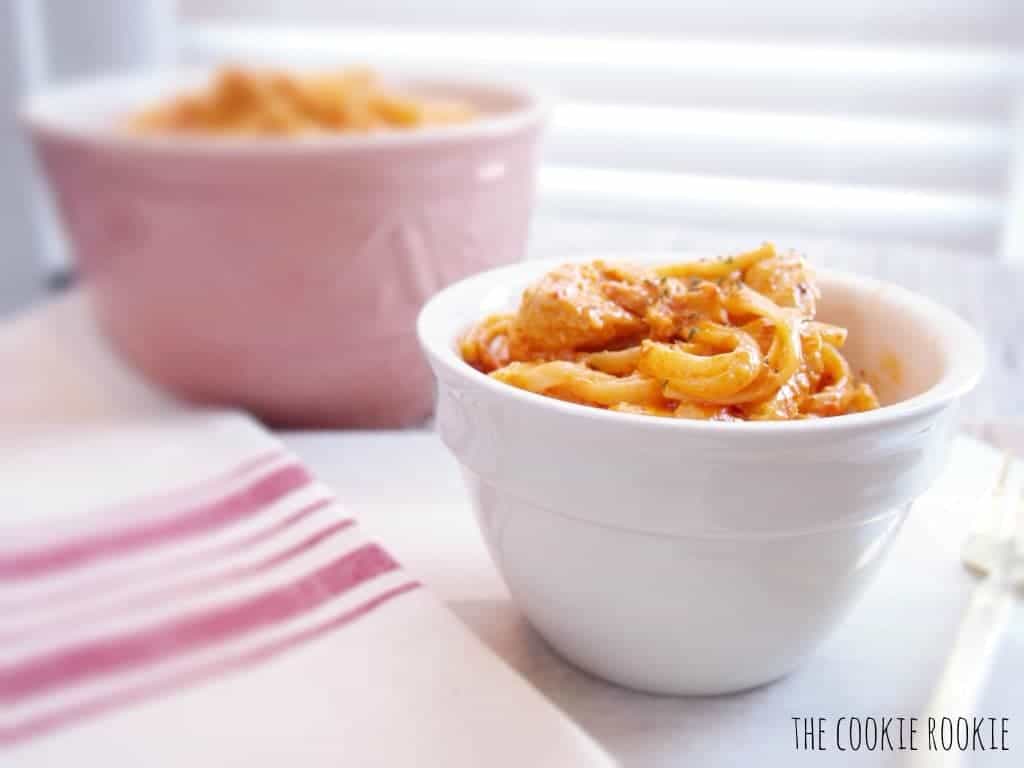 i'm sad sad sad that we finished the last bit of this pasta. this would be the perfect lunch to take to work tomorrow. it would heat up like a dream. next time i'll be making a double batch!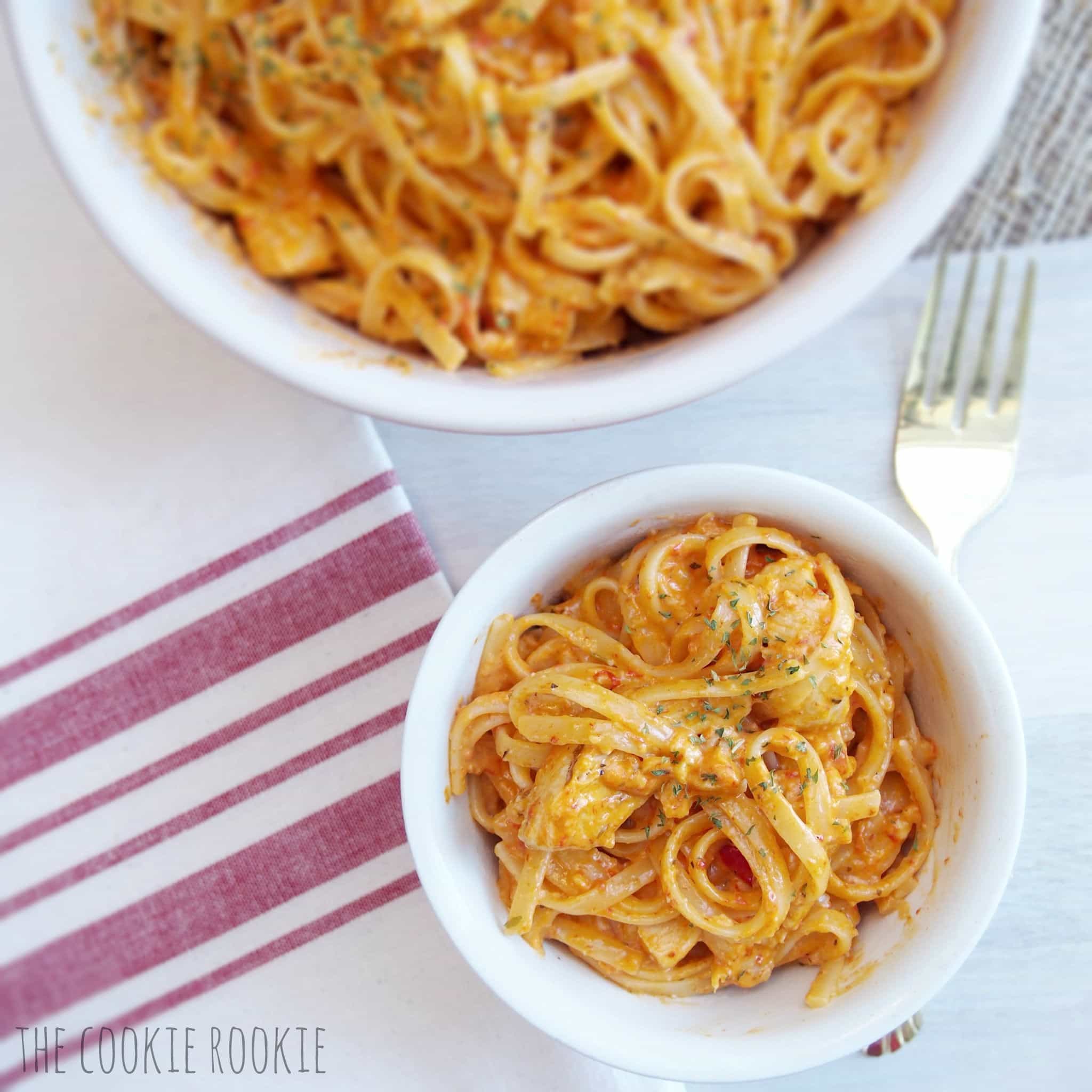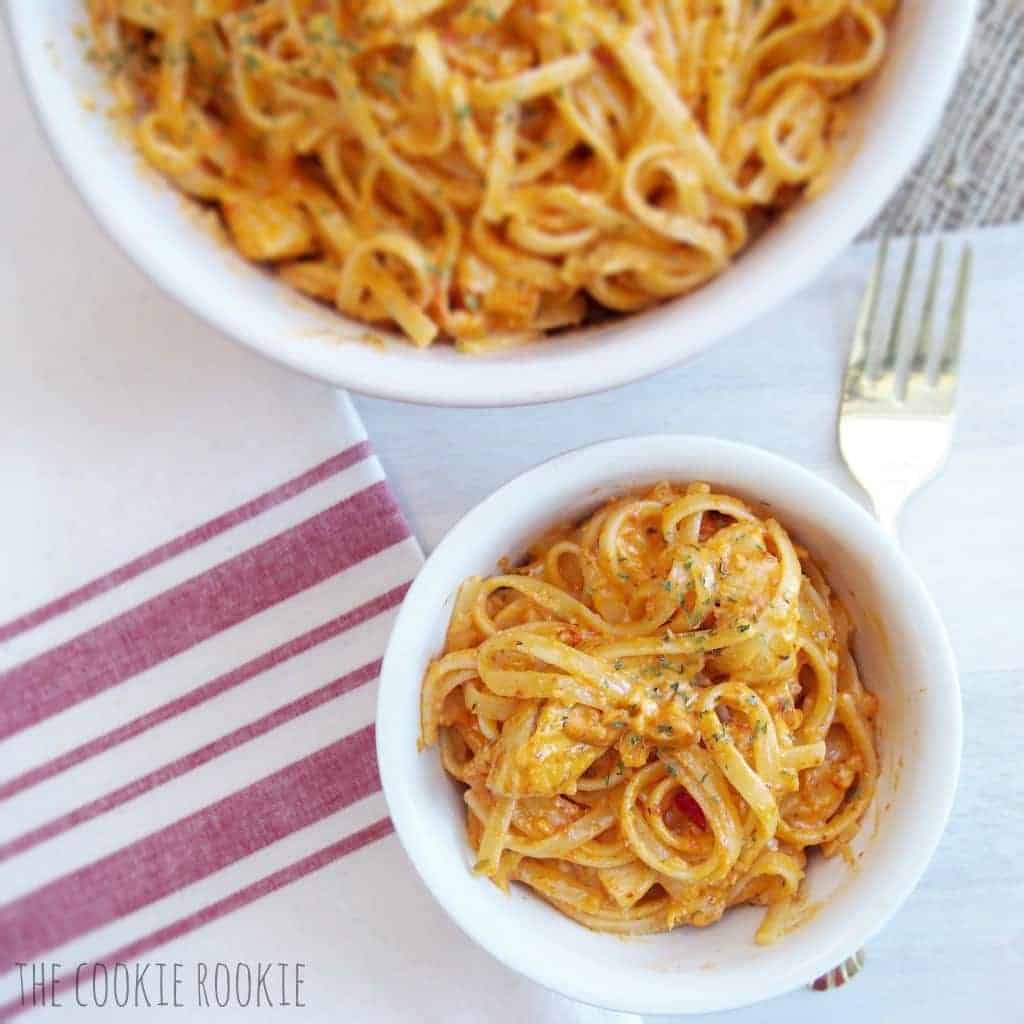 we used linguine, but this would also be great with other types of pasta. use your favorite!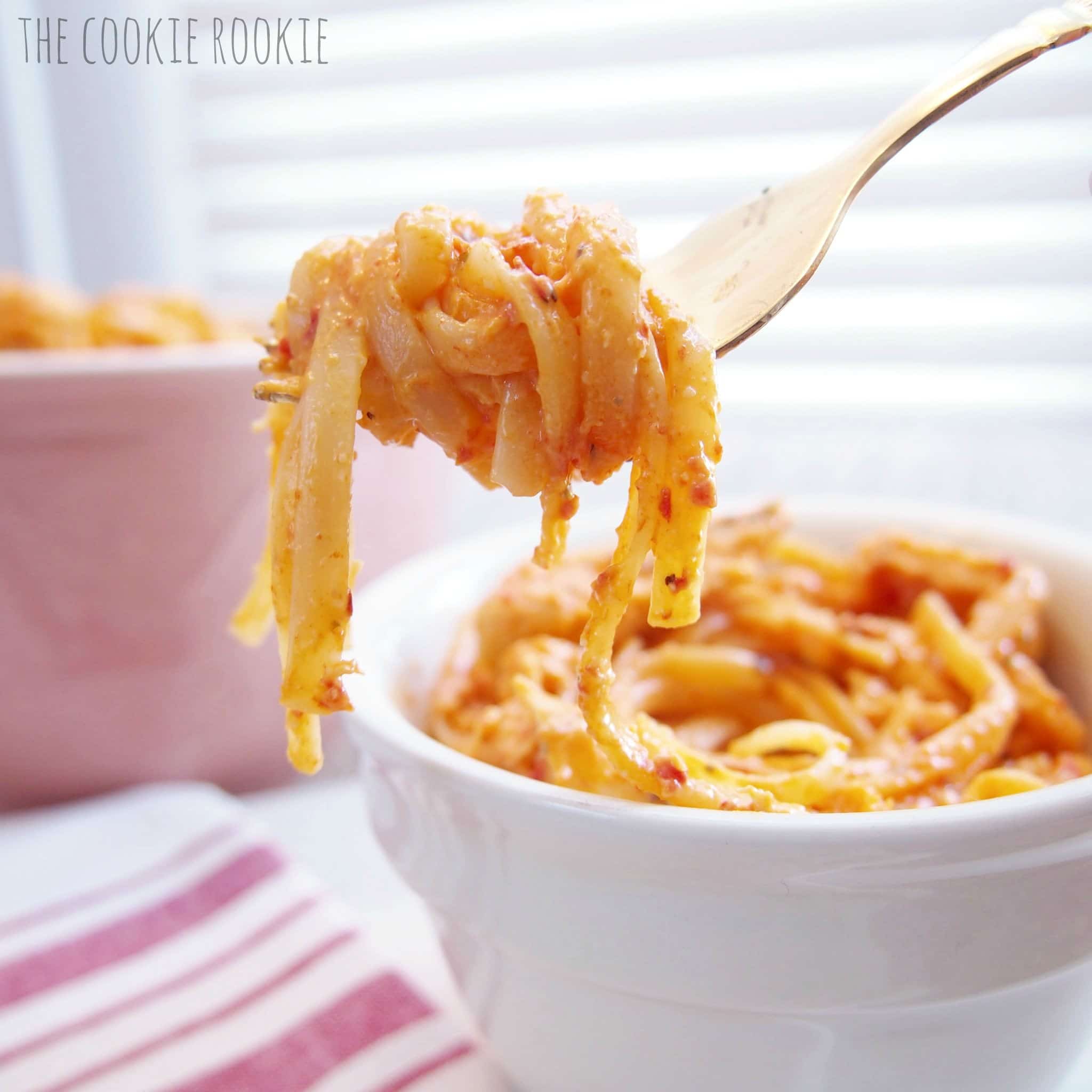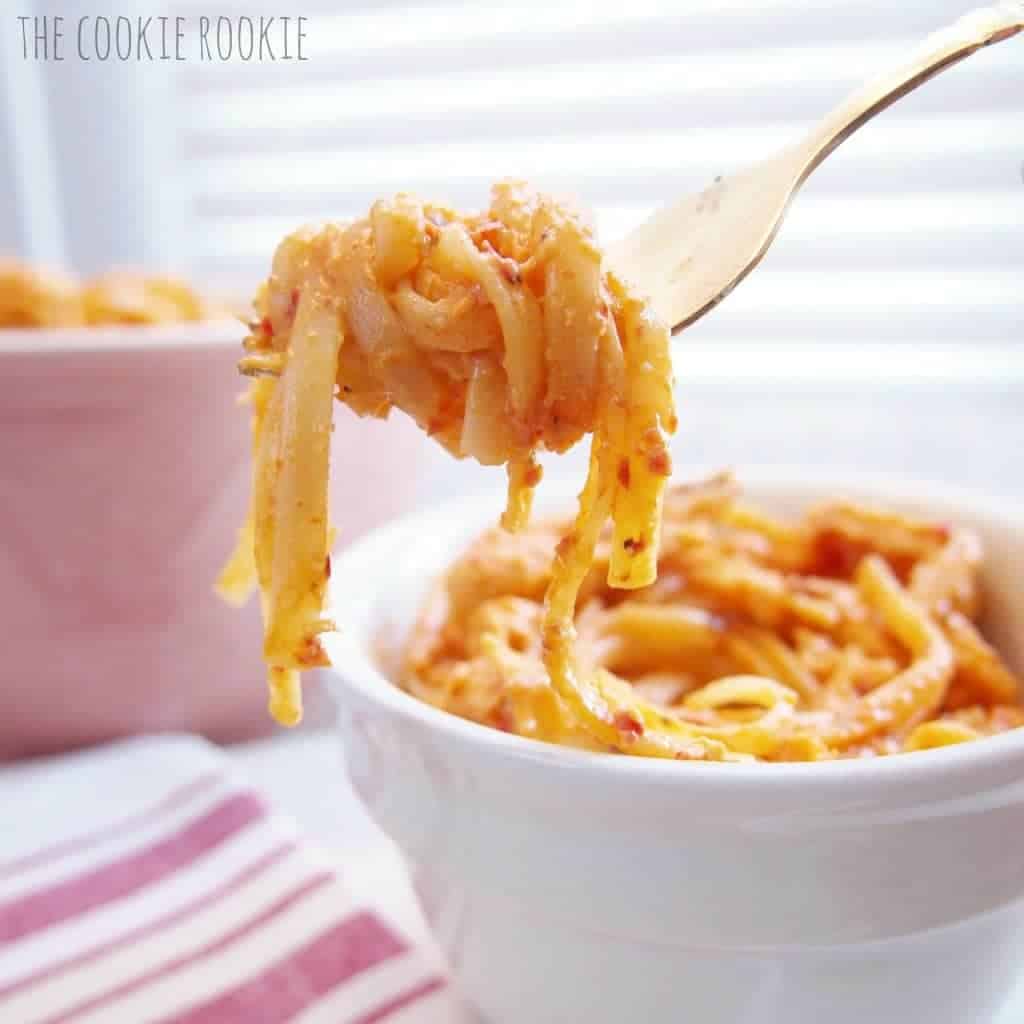 every noodle evenly coated with deliciousness. the perfect cozy sunday meal.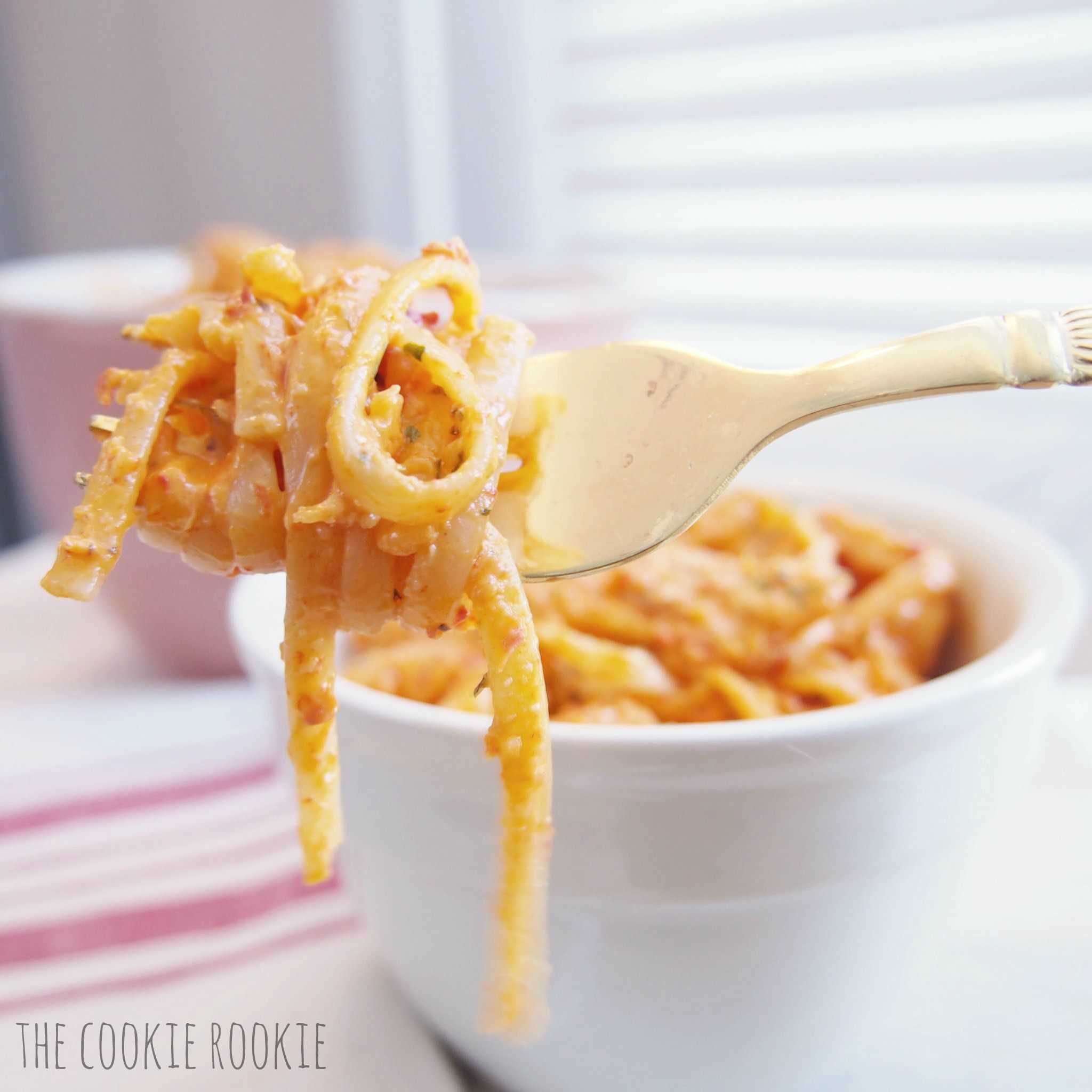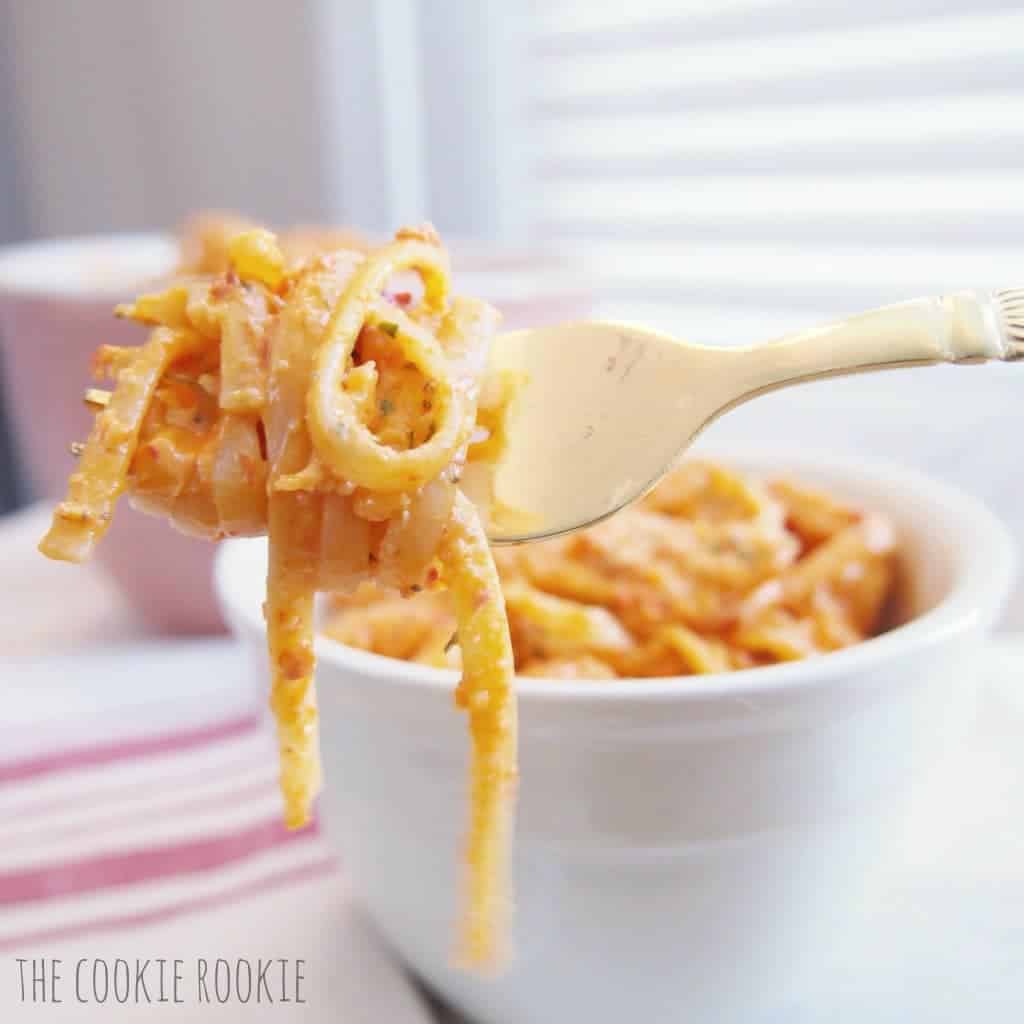 i'd also like to point out the ADORABLE gold plated silverware we found at the green goose in south city. if you live in st louis, you have to visit that shop. great finds at great prices. gold plated? love.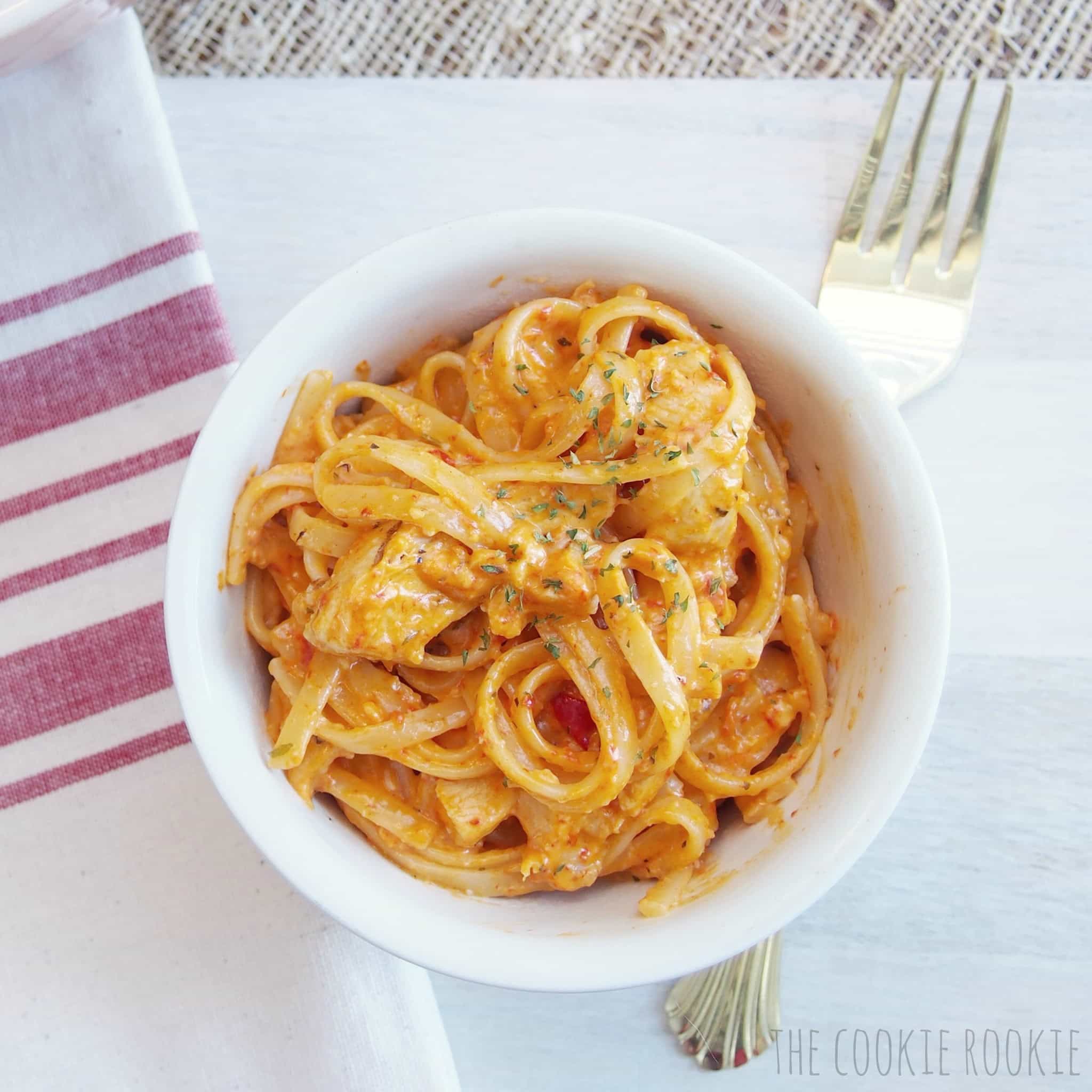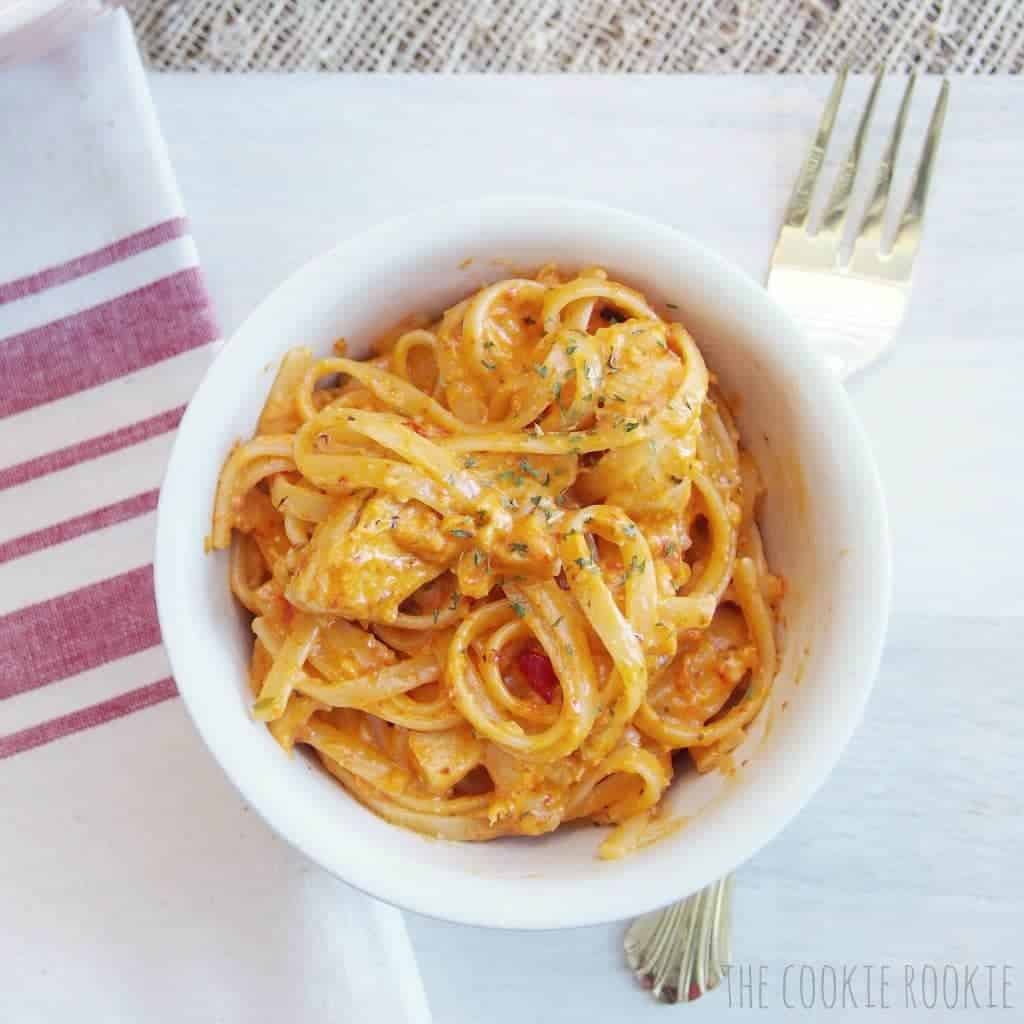 sigh.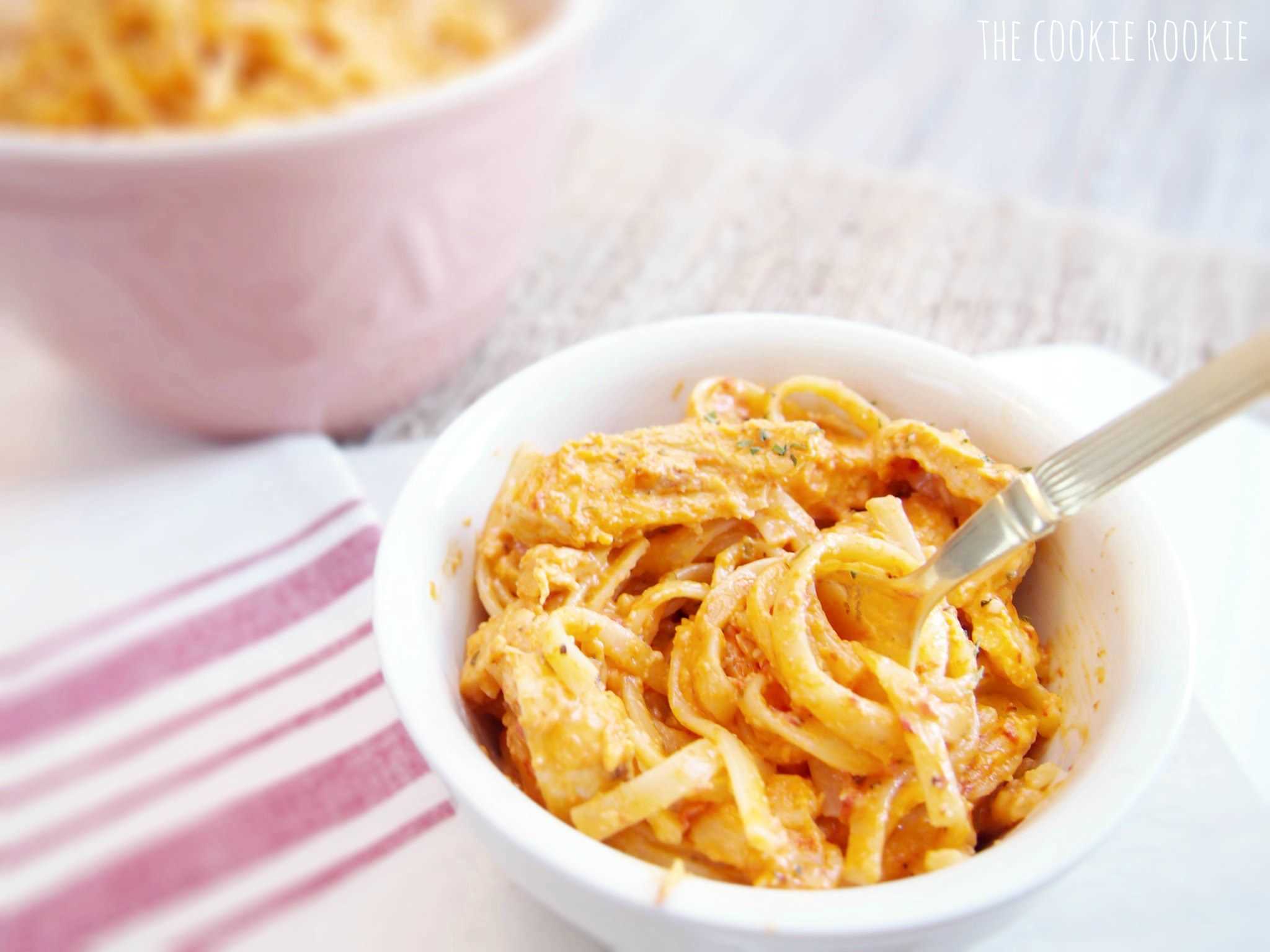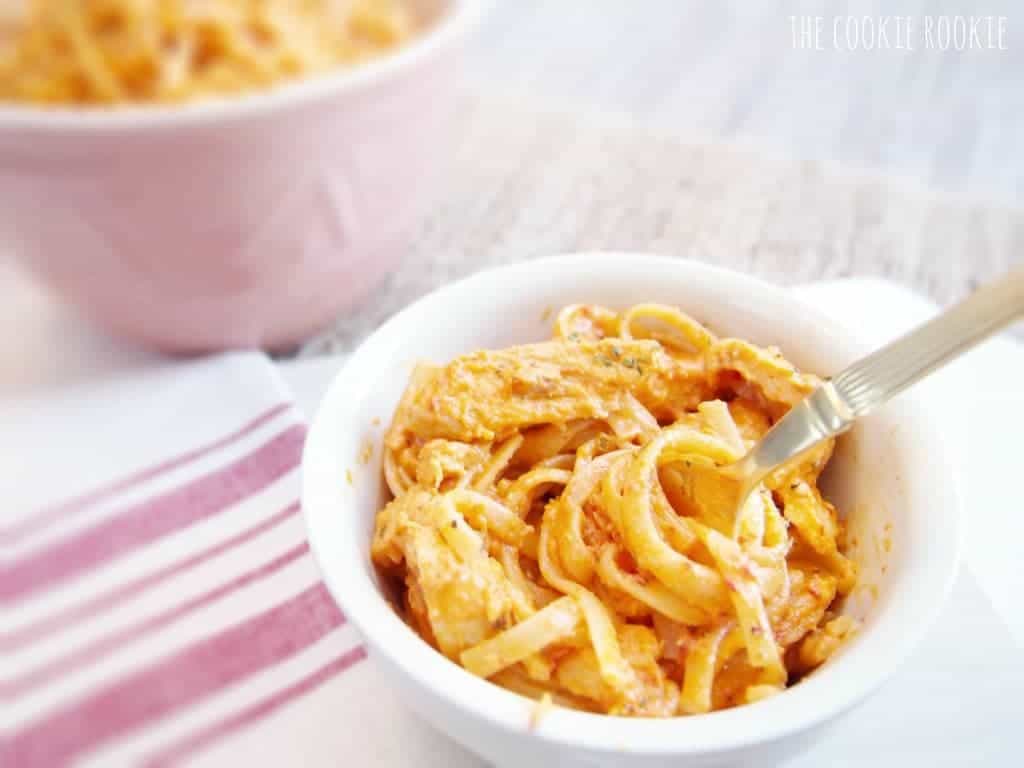 we hope you had a great weekend!! thank you so so much for stopping by. the site had its best day yet yesterday…over 6500 views. i never DREAMED we would have that many views in a day. exciting and humbling. thanks for joining me on this journey!!! we have some fun recipes scheduled for this week. stay tuned…:)
Don't forget to try our One Pot Chicken Alfredo too!