Yesterday was Memorial Day, and everyone I saw was decked out in Red White and Blue. LOVE IT! Why not dress up your dessert as well?! Red White and Blue Bark is the perfect (SUPER EASY) white chocolate treat for the Fourth of July, or any day!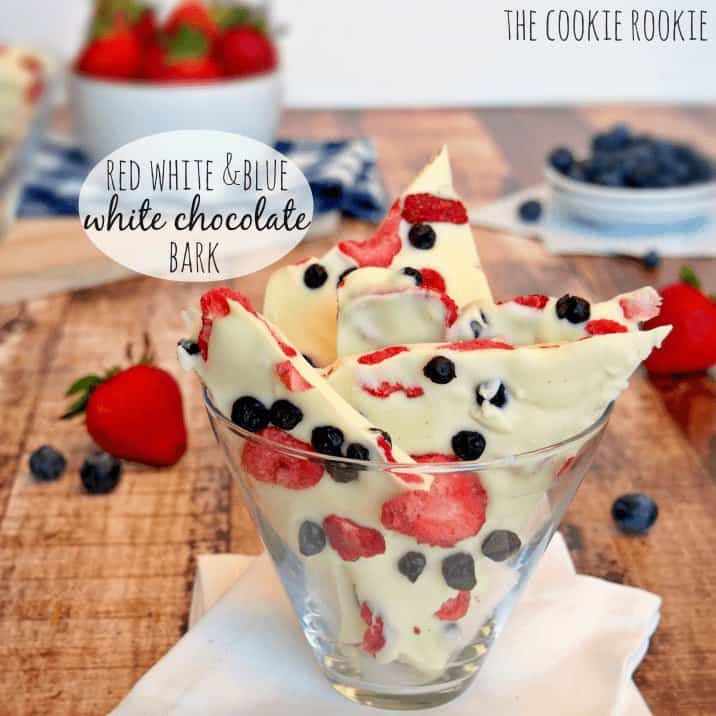 The 4th of July will be here before we know it! There is no better holiday. I have some fun treats and drinks lined up for you to celebrate AMERICA, but my favorite just might be this white chocolate bark made with dried strawberries and blueberries. Yummy, patriotic, EASY, and healthy***!!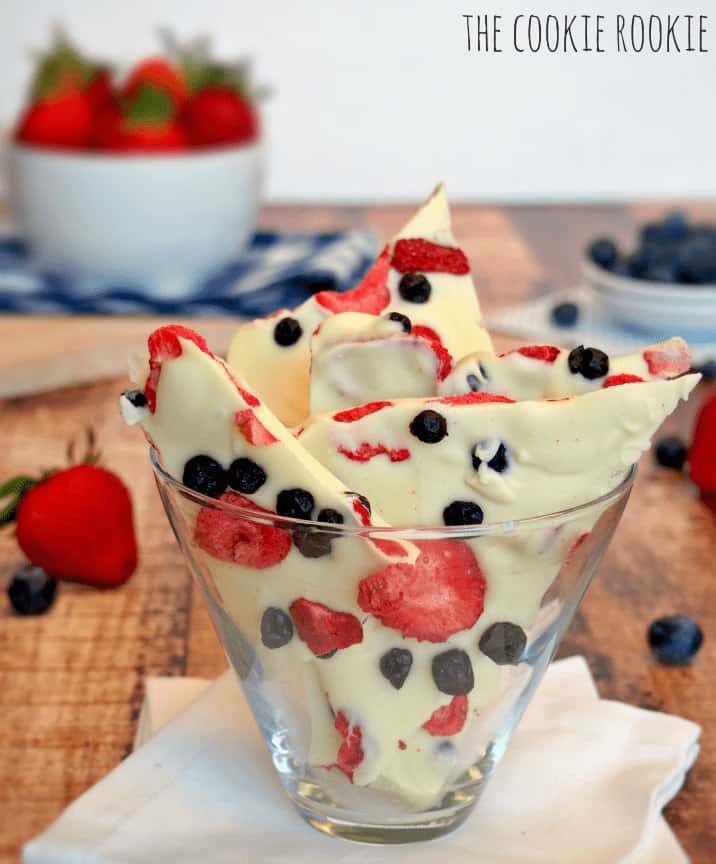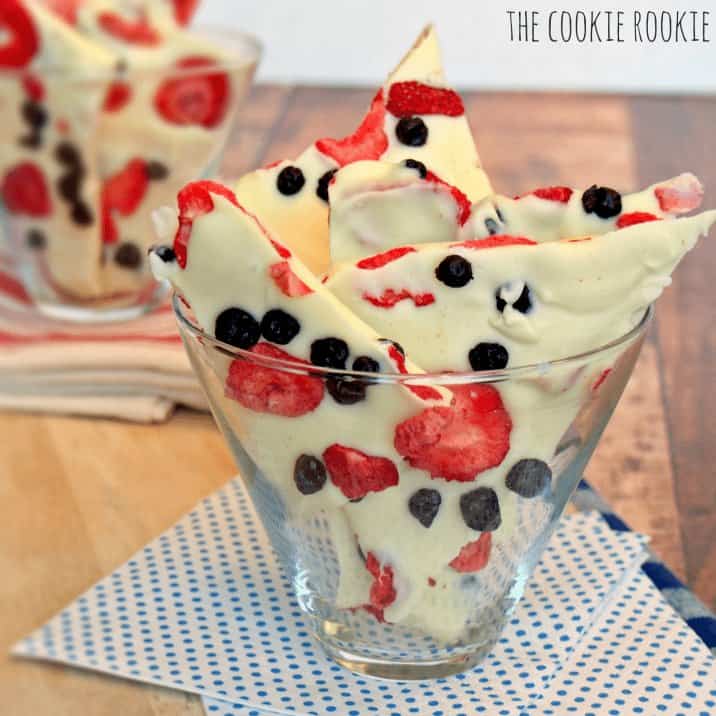 When I lived in Florida, we would always have a big street party for the 4th of July. Everyone would dress in their finest patriotic attire (read: cut-off jean shorts and American flag-themed T-shirts), eat great food, and get sunburned riding bikes around the shore. We would then pack up our best food and drinks and head for the beach, to watch the fireworks displays. Favorite part of the day for sure. Eating mixed with magic. This bark would have been the perfect treat to take down to the beach for the fireworks. If it made it throughout the day without being devoured!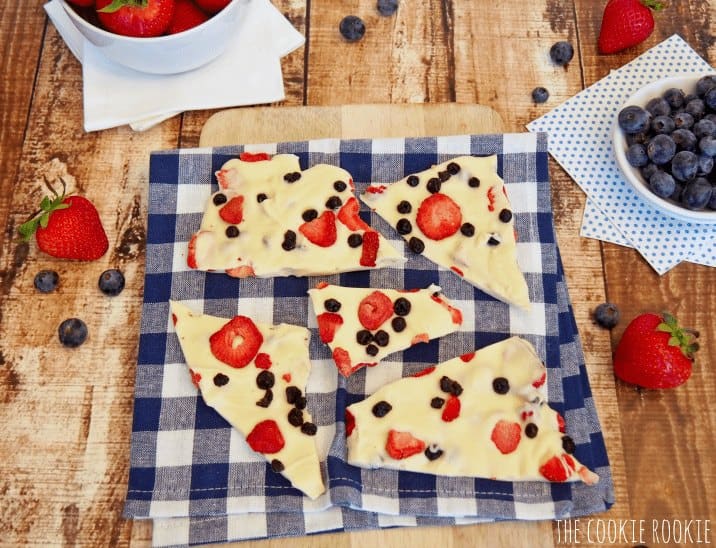 Throw it in some tupperware and take it to any party. Or make it for yourself, keep it in the fridge, and snack on it for about a week. No? Just me?? Okay then :)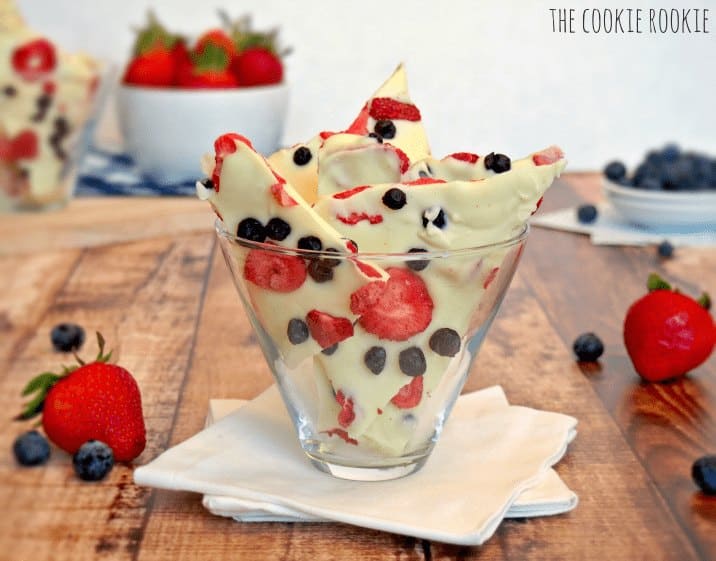 I have made other candy bark before, for Christmas and Valentine's Day. They were both really tasty, but I think I love this dried fruit version the best. Isn't it great that it's healthy and delicious at the same time!! (I'm kidding…I know girl math isn't real…but its still nice to pretend). Head over to Celebrations to see this and other great Holiday recipes! Enjoy!!