Super fun Homemade Red White and Blue Drumsticks are the perfect patriotic treat for Memorial Day or the Fourth of July!
As a kid, is there anything better than hearing the ice cream man round the neighborhood corner? The music that makes kids universally happy ringing through the air? I would always order the drumsticks. Crunchy cone, hot fudge, creamy ice cream, and chocolate top. YUM! As an adult, I've realized they're super easy to make at home. I don't have to wait for that semi-creepy van to round the corner! :)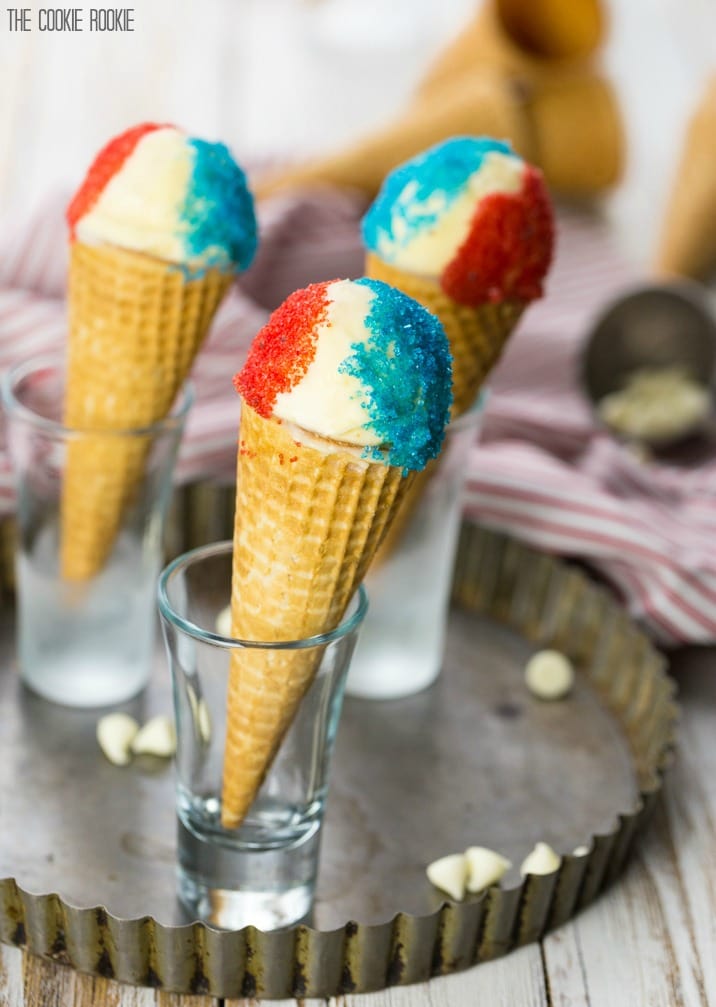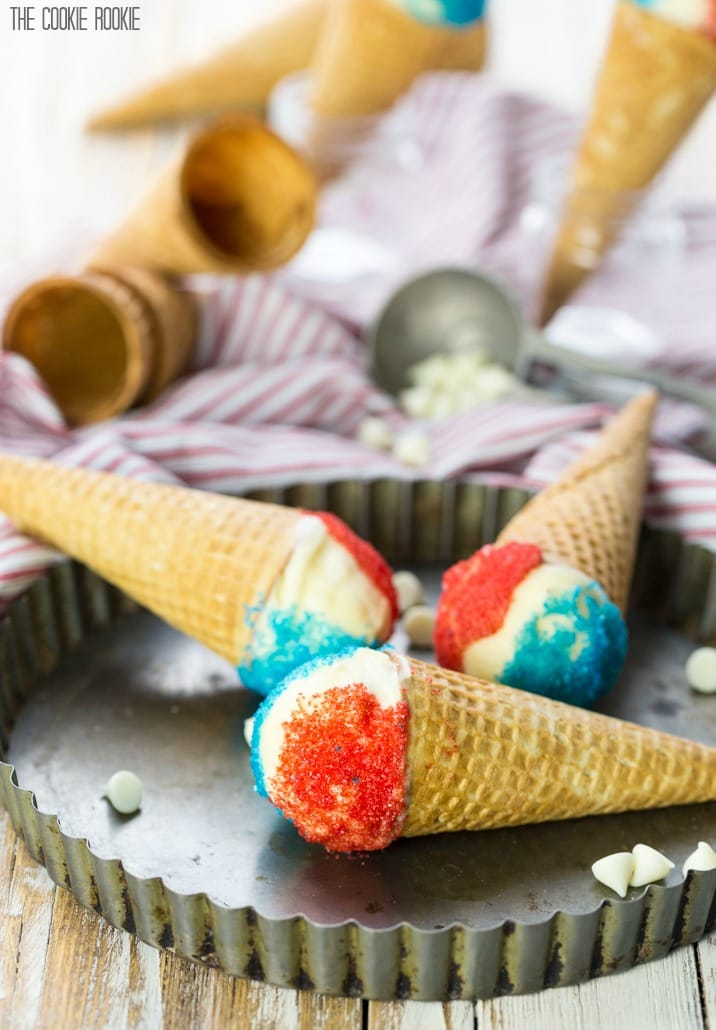 A couple months ago my mom made Homemade Drumsticks for her blog, Simply Sated. After getting over the anger that she had never made them for me (joking), I knew I had to try them for myself. I put a patriotic spin on them, perfect for Memorial Day or the Fourth of July, but they're just as easy and just as tasty.
Anyone can make Homemade Red White and Blue Drumsticks (in any colors!) and they're just the thing for BBQs this Summer!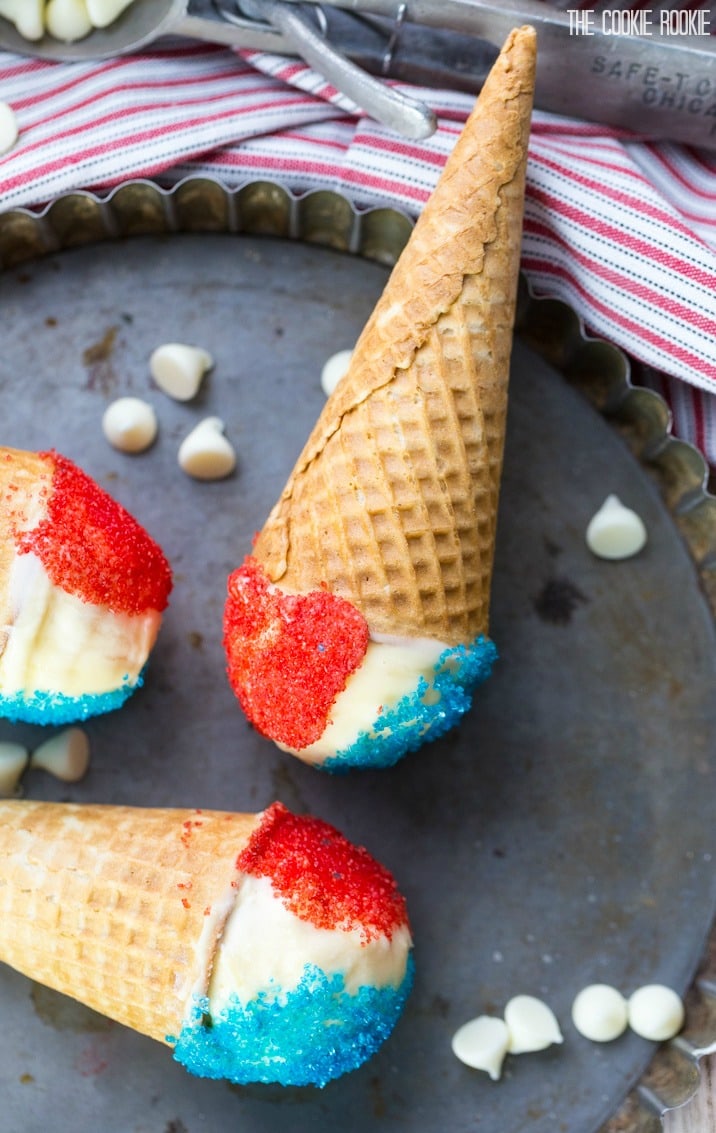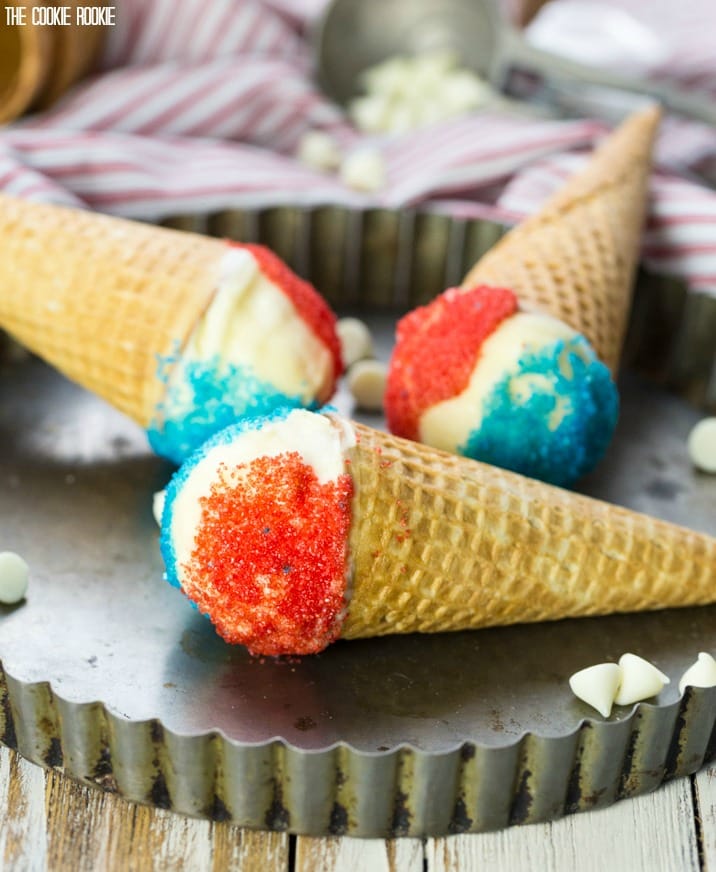 SO EASY! Who knew?!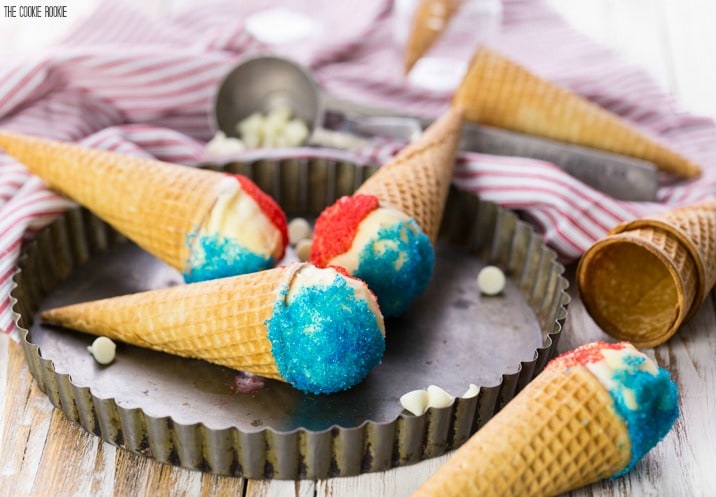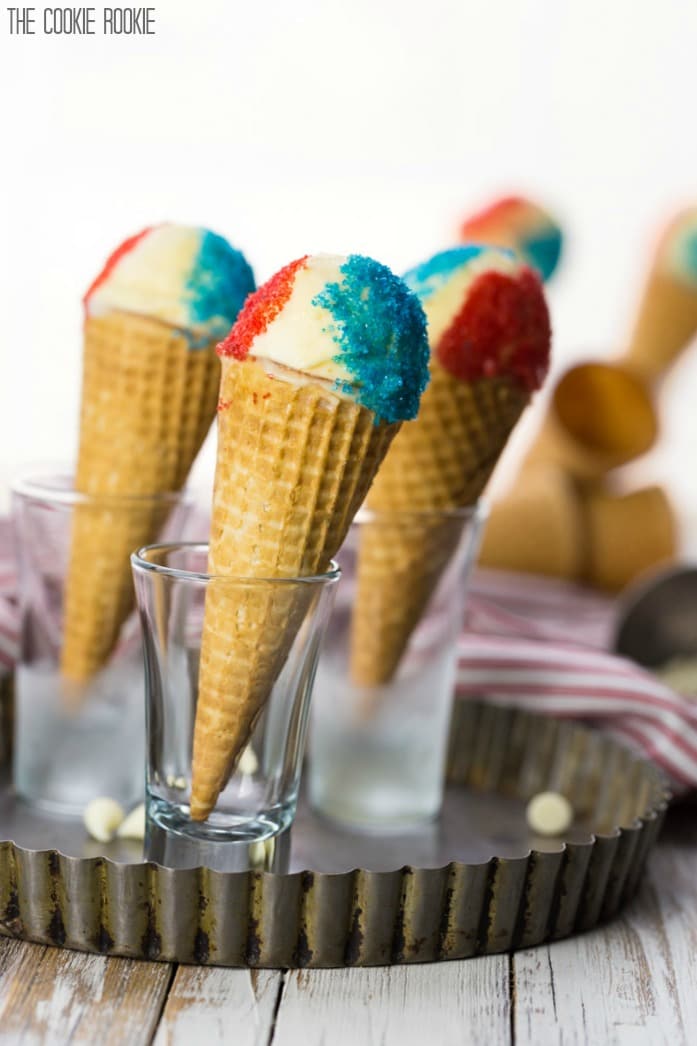 Enjoy!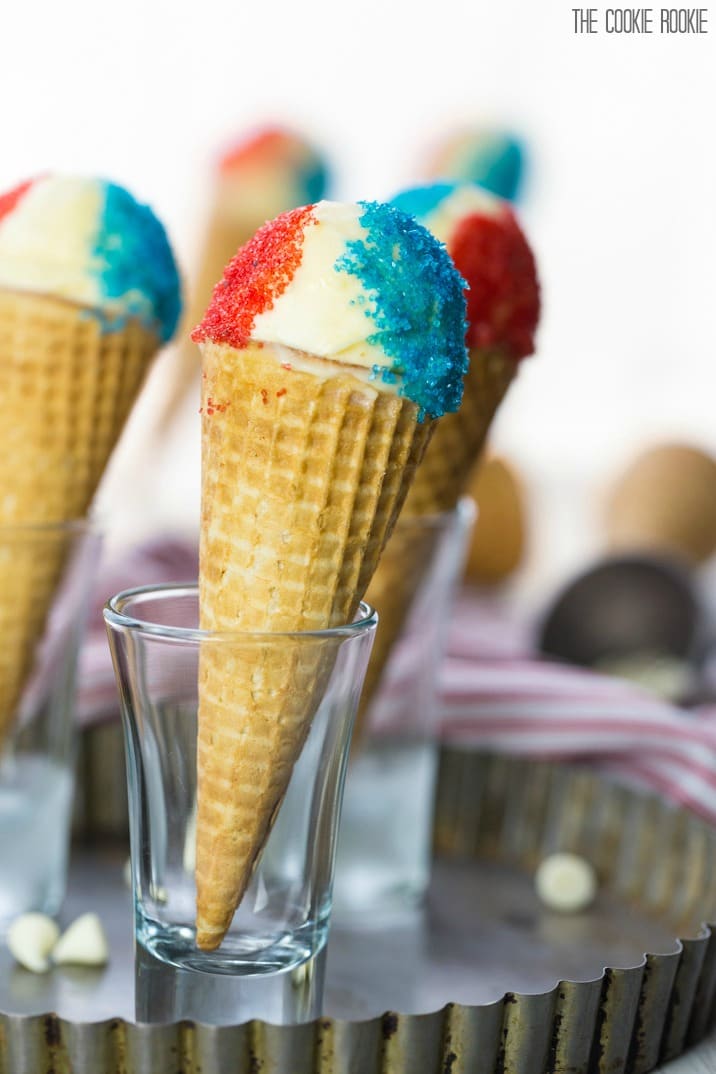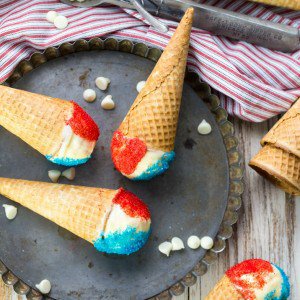 Homemade Red White and Blue Drumsticks
Ingredients
1/2

gallon

vanilla ice cream

6

sugar ice cream sugar cones

2

cups

hot fudge ice cream topping

warmed

2

cups

white chocolate chips

2

tablespoons

vegetable oil

Red and blue sprinkles or colored sugar

placed in two shallow bowls
Instructions
Remove ice cream from the freezer and allow to soften for about 5 minutes. Stand short glasses inside a 9x13 pan. (Be sure top edge of cones are taller than glasses.)

Pour hot fudge on the inside and around the sugar cone, allowing it to pool at the bottom. I used about 1 tablespoon of fudge per cone.

Place chocolate chips and oil in a microwave-safe bowl and heat on HIGH until almost all chips have melted. Heat in increments of 20 seconds. Stir until all chips have melted and mixture is smooth.

Pack ice cream into the cone. (I used a small spoon to pack it down completely) Using an ice cream scoop, dip a perfect ball-shaped scoop on the top of the cone and press down firmly (but carefully).

Turn cone upside down and dip top of cone in melted chocolate/oil mixture. Dip one side of the top into the red sprinkles, and then dip the other side in the blue sprinkles. Leave a bit of white in the middle to make red, white and blue.

Place the Homemade Drumsticks back in the glasses and place them in the freezer. Repeat the process until all sugar cones are filled, dipped & sprinkled.

If not eating the cones right away, roll in parchment and wrap in foil. Place in freezer friendly zip lock bags/airtight container for up to one month.