i am so excited to start posting awesome christmas recipes!! thanksgiving was wonderful, but christmas is my very favorite holiday.  one thing you cannot skip at christmas are amazing snacks. this is one of my new favorites and i can't. get. enough.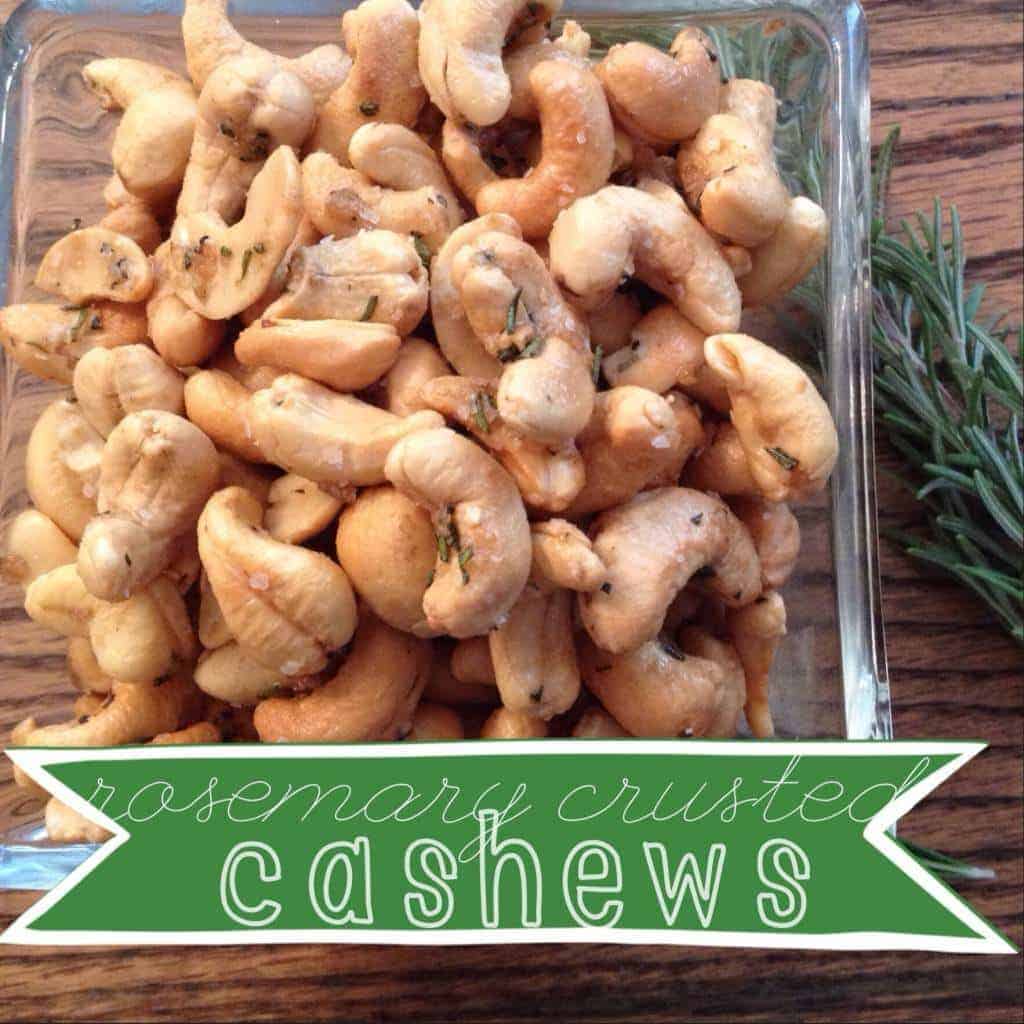 these are oh so addicting.  you'll want to keep them on hand year round.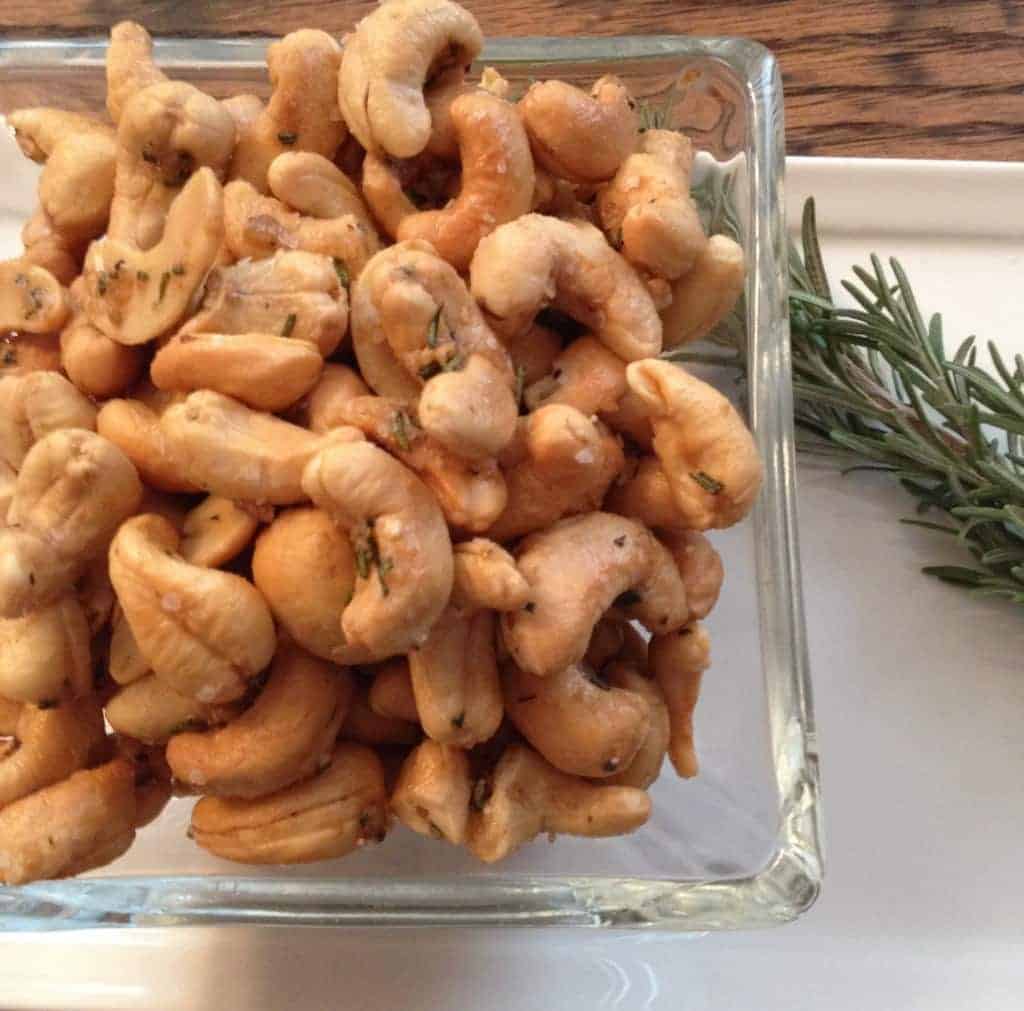 they would be fabulous in mom's famous chex party mix…or AMAZING dipped in chocolate.  dangerous.
we adapted this recipe from one of our favorites, ina garten.  check her out HERE.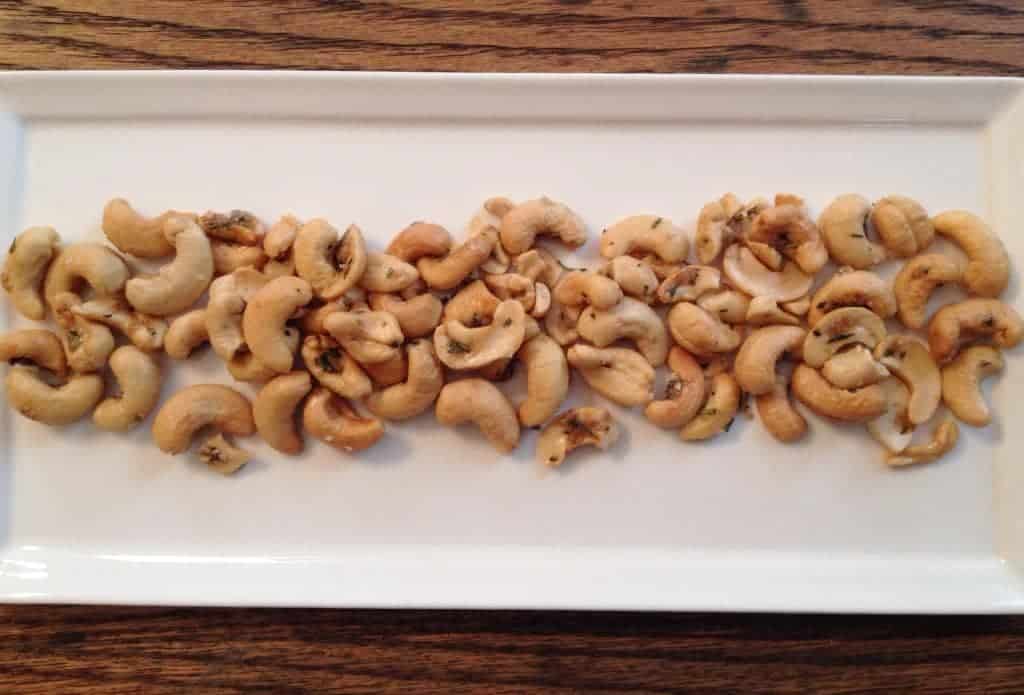 i've posted some awesome recipes that i truly love in the past couple weeks, but this is one of my very favorites.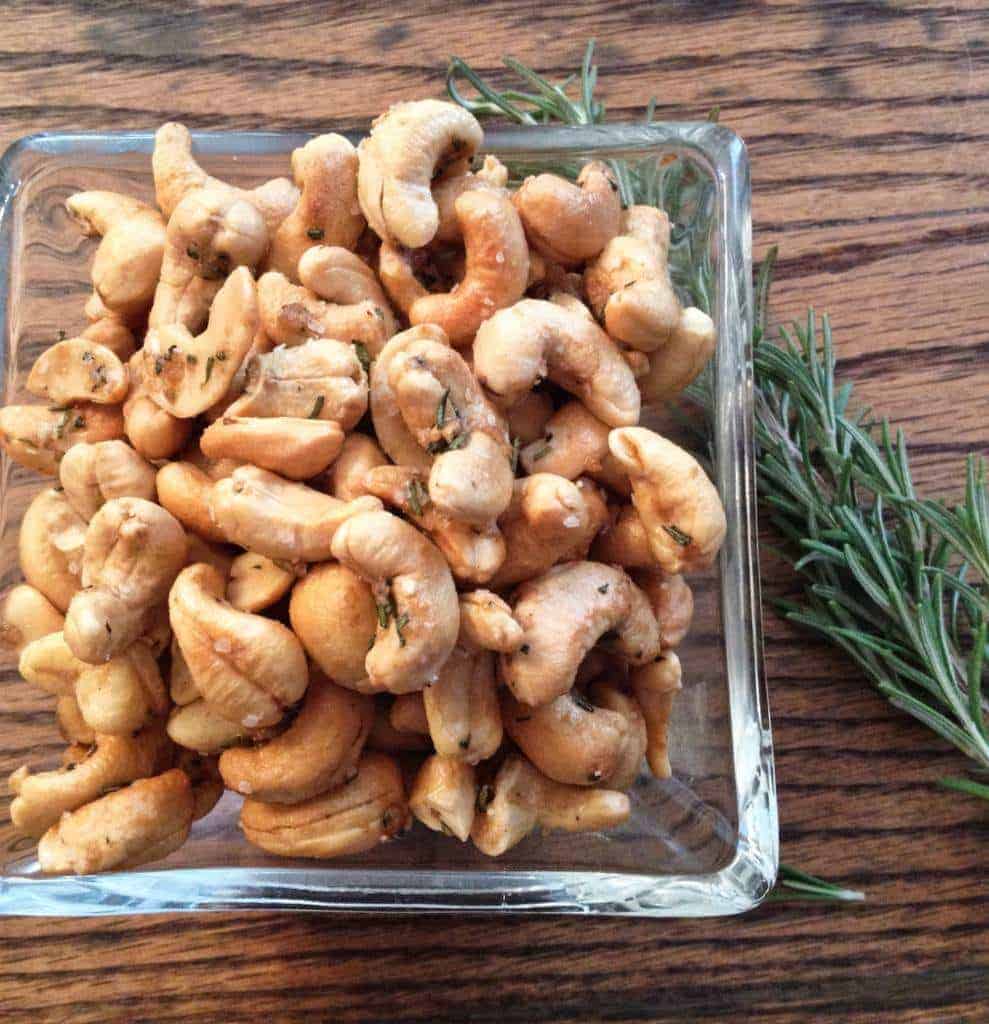 tis the season! enjoy :)
rosemary crusted cashews
rosemary crusted cashews. these are SO ADDICTING!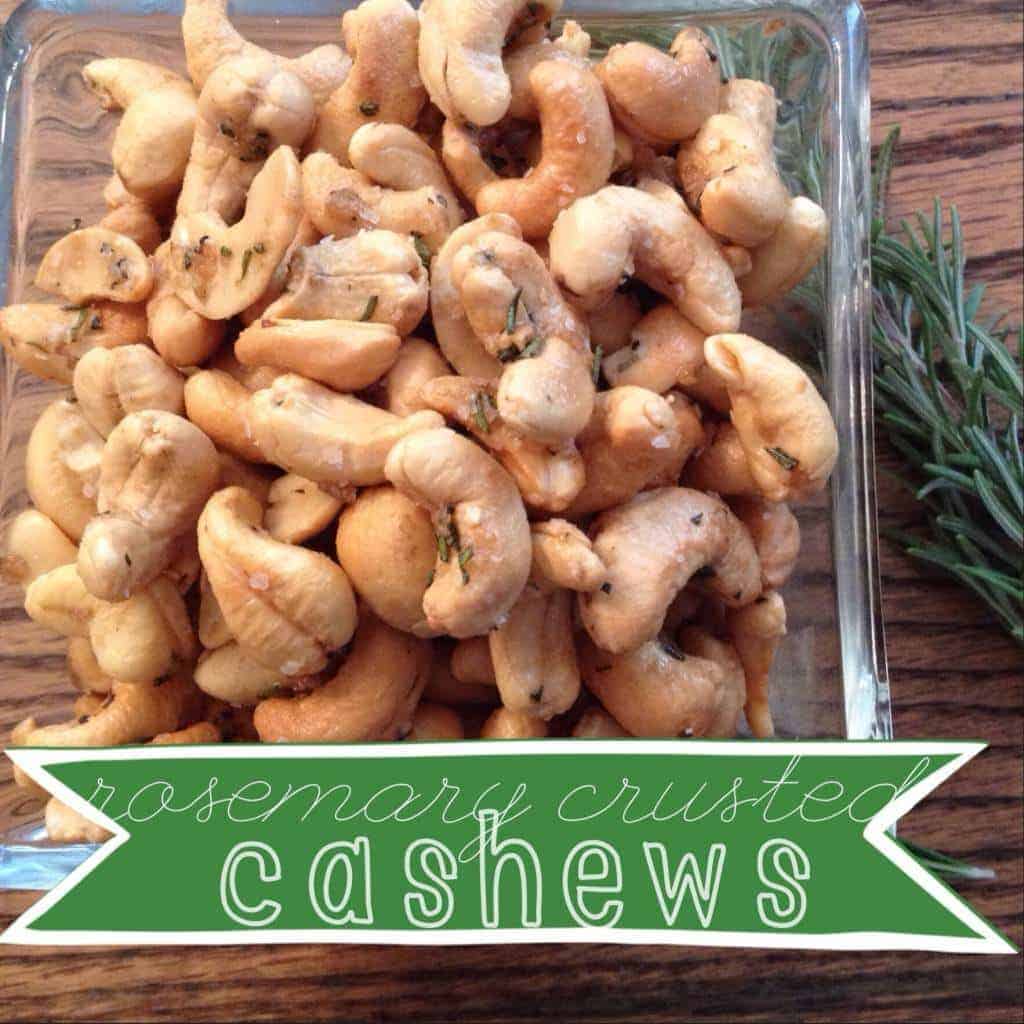 Ingredients
1 1/4 lb. whole Cashews.
2 T Fresh Rosemary chopped (or 2 t. Dried Rosemary Flakes).
1/2 t. Cayenne.
2 t Dark Brown Sugar.
2 t Kosher Salt (or coarse salt).
1 T Butter melted.
Instructions
Preheat oven to 375 degrees.
Combine all except the cashews.
Add the cashews and mix will making sure to coat all the nuts with the butter mixture.
Place the nuts on a foil-lined cookie sheet.
Bake 20 minutes stir the nuts after 10 minutes.
Watch closely or nuts will burn quickly. If they begin to brown too quickly, take out or the oven.
These are delicious served warm or cold.
Keep in a tightly sealed container.
Enjoy!!
7.8.1.2
1985
https://www.thecookierookie.com/rosemary-crusted-cashews/