Sausage "Cookies" are an easy breakfast idea using Jimmy Dean Premium Pork Sausage. The festively shaped pork patties make Christmas morning breakfast fun, delicious, and hearty! Kids will love making and decorating their breakfast for their favorite holiday!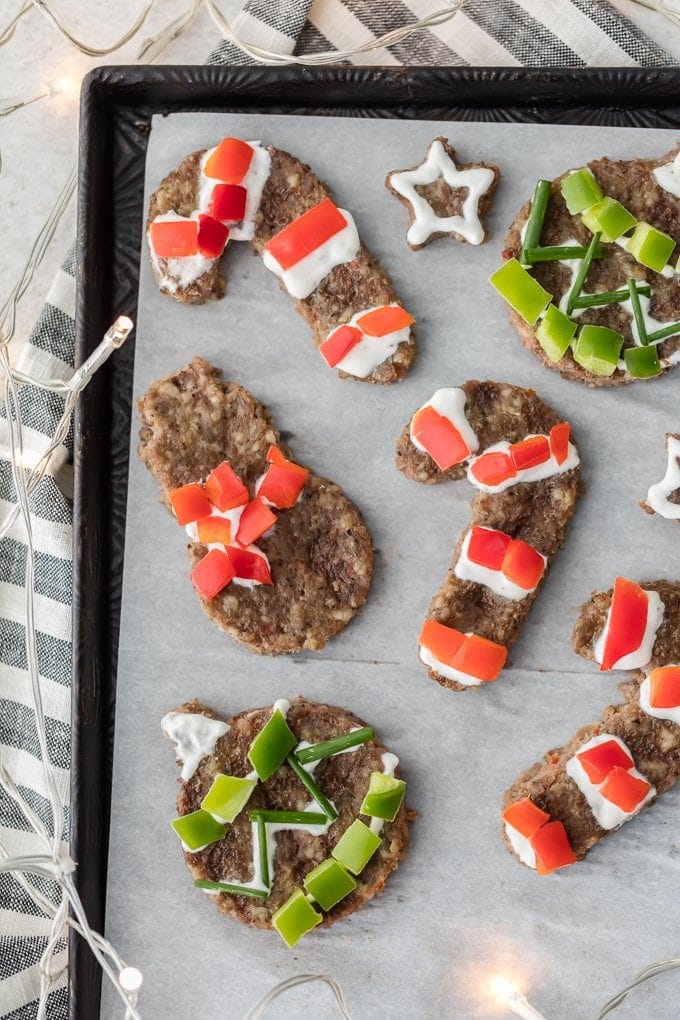 In just a few short weeks we will be celebrating Christmas! This year is extra special because it's Henry's FIRST CHRISTMAS! I never really realized before becoming a Mom all the thought that went into every holiday or event when you have a little one. You want to make sure they experience ALL THE THINGS. You want to show them all the wonder of the season in such a short amount of time.
He's only 9 months, but I feel like we already need to start creating our own traditions and showing him how amazing these times with family can be. It's overwhelming and amazing at the same time, seeing the world through his little blue eyes.
This Christmas, we plan to eat a themed breakfast together as a family before we dig into presents, just like we always did with my family growing up. I want it to be as fun as it is delicious, so we plan to make these easy Sausage "Cookies" as a way to inject a little more cheer into something otherwise normal. Aren't they fun??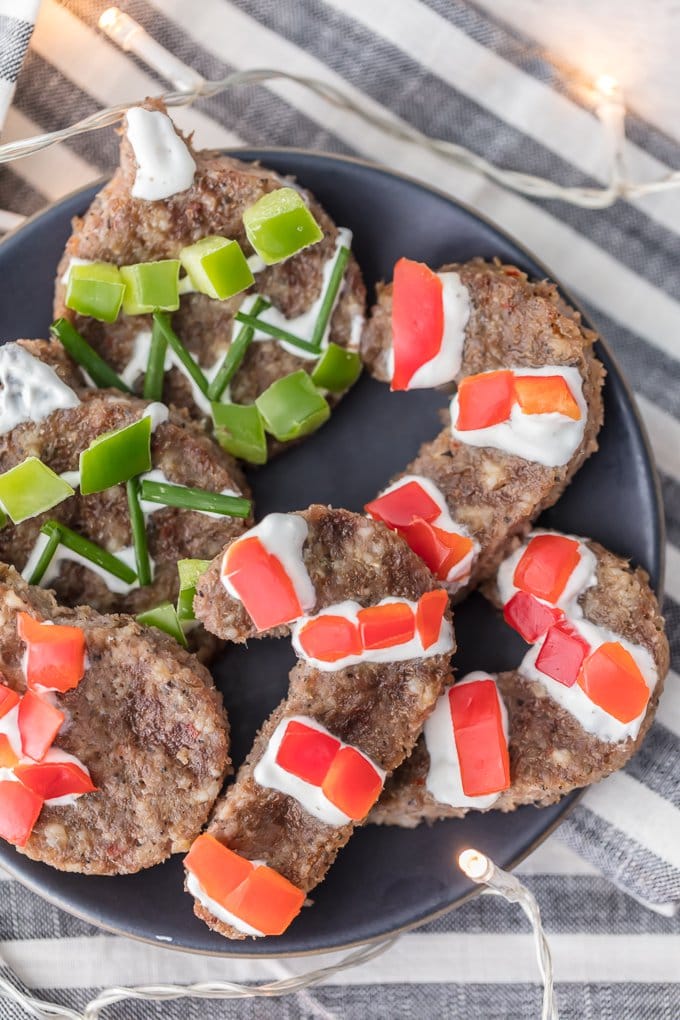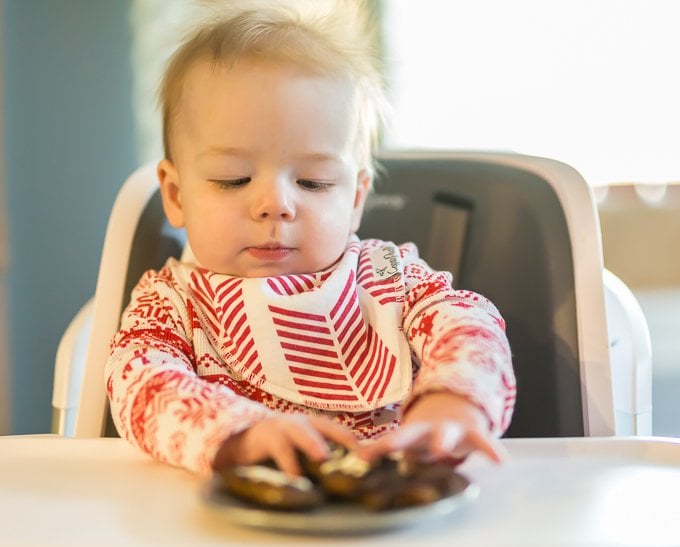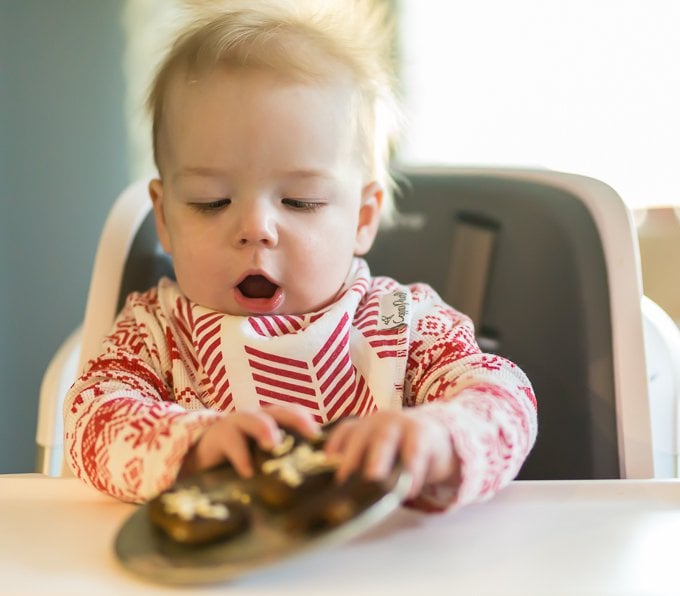 I can't take credit for this cute sausage "Cookies" breakfast idea; it was thought-up by our friends at Jimmy Dean!
Jimmy Dean is a household name and for good reason. The products are made from high quality ingredients and an original blend of signature seasonings. The sausage "cookies" will elevate your holiday breakfast to new heights and make things memorable for the kids in your life. Whatever flavor you choose, whether it's Regular, Maple or Hot for an extra kick, it's easy to create these cute cut-out sausages to add to Christmas morning breakfast of eggs, pancakes, or French toast. Start a new holiday tradition with the Christmas Sausage "Cookies"!
How to Make Sausage "Cookies"
I decorated mine with just a dab of sour cream and some peppers and chives but you could use a little piece of bacon as a snowman's scarf, or some cheese as tree ornaments. When Henry is a little older I know he will have so much fun getting creative with me in the kitchen.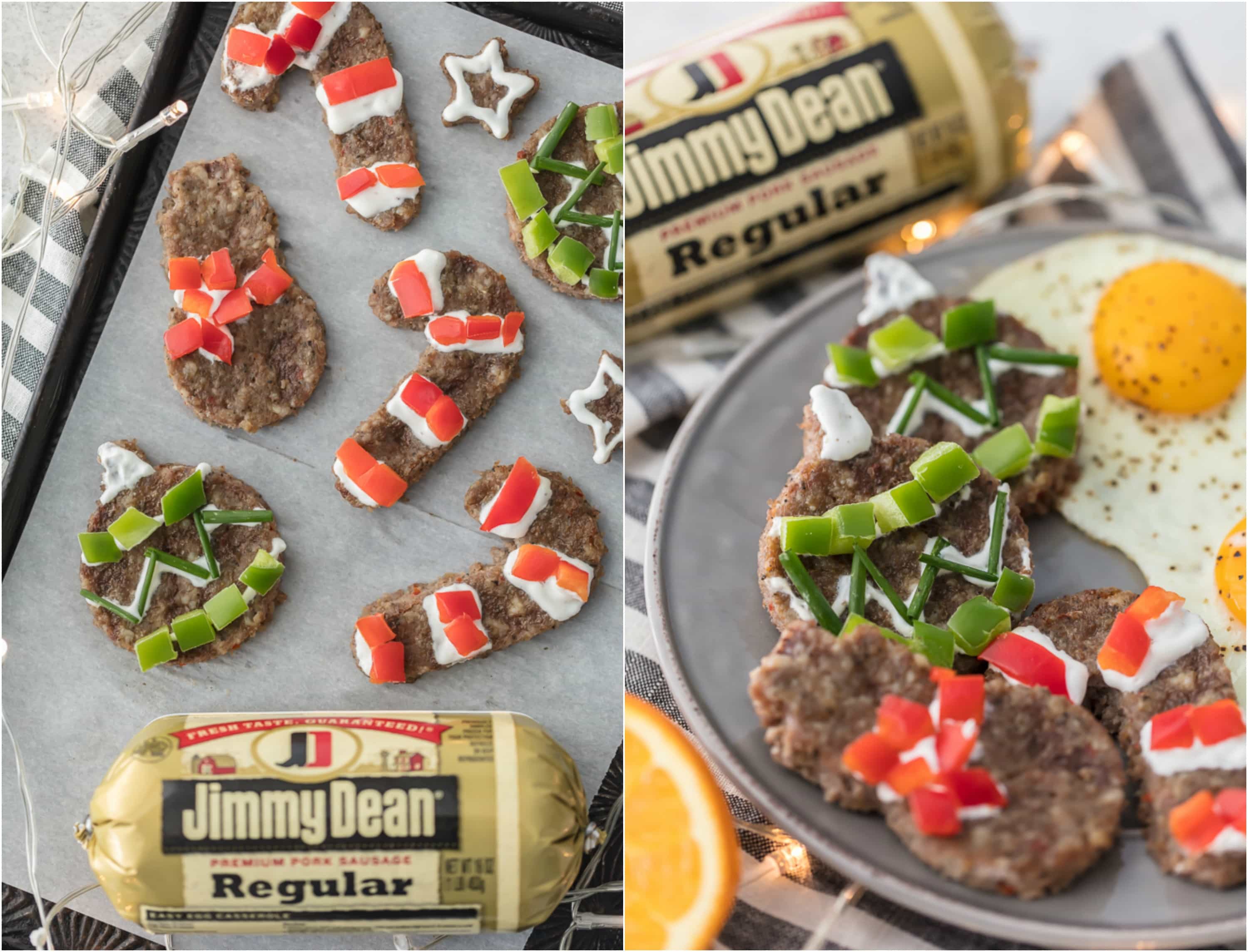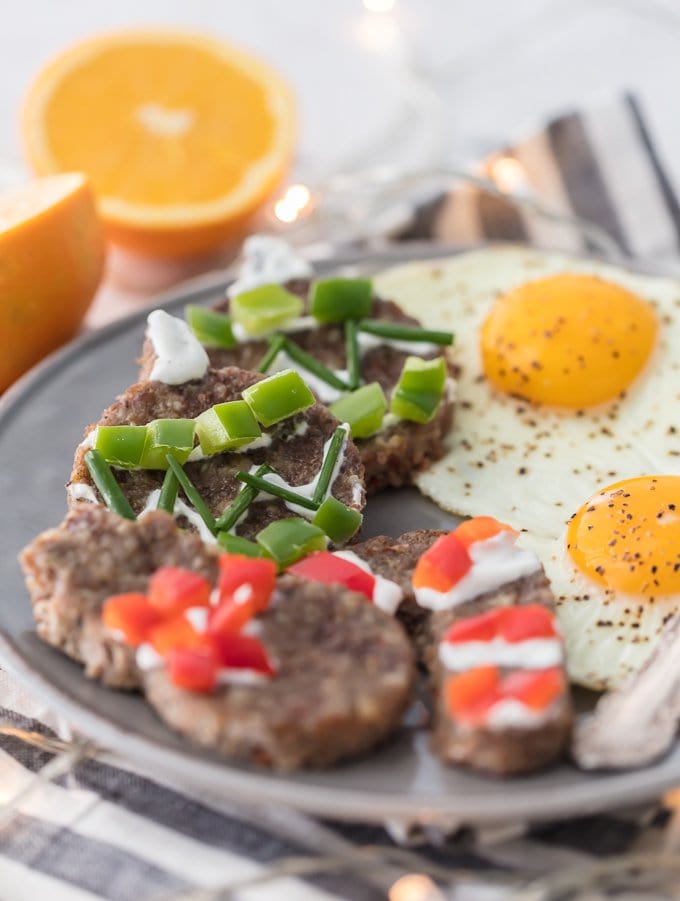 What are your favorite holiday traditions? I would love to hear about them! Be sure to check out more great ideas on the Jimmy Dean Website on how to make Christmas morning memorable and delicious. We only get so many years with our kids being young…we have to make the most of the little moments. Sausage "Cookies" are a great way to start making those memories.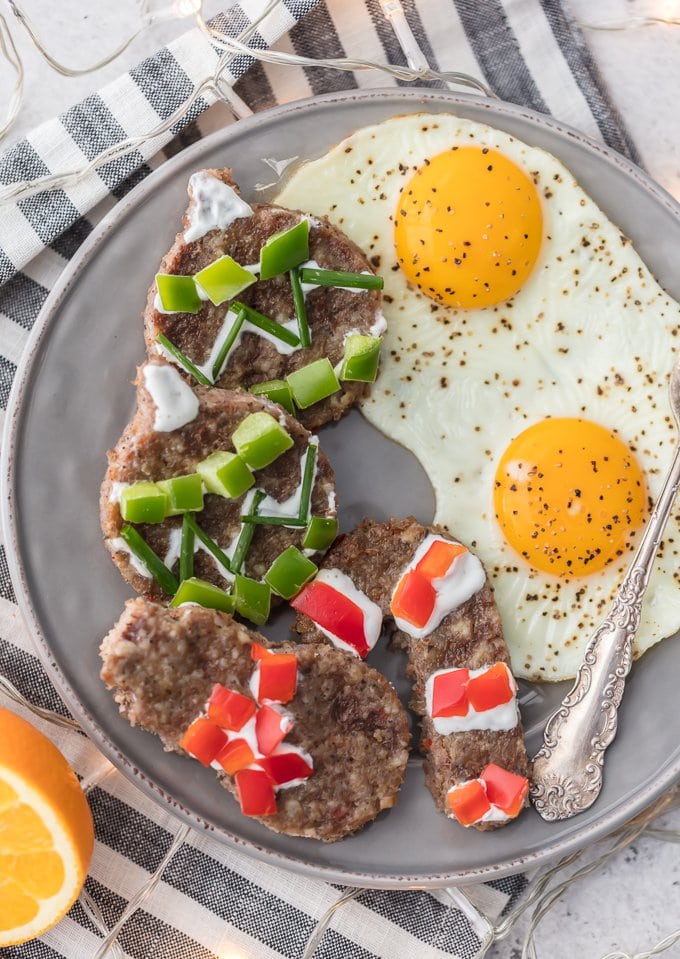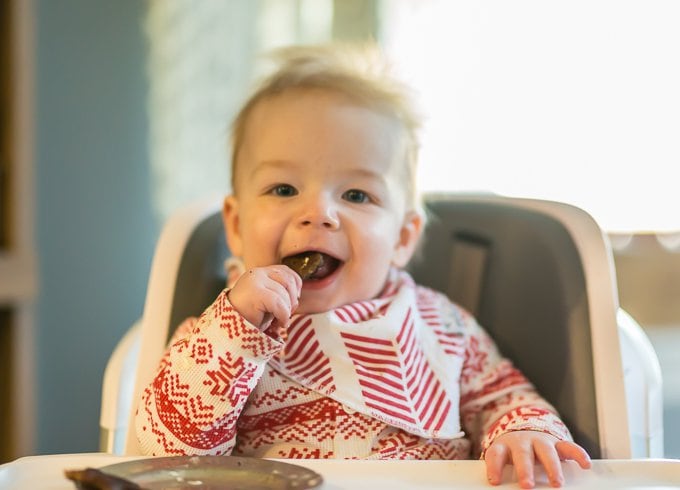 Enjoy!
Christmas "Cookies" Recipe: