Shrimp and Goat Cheese Tarts! An elegant and delicious appetizer for any party. Puff pastry rounds topped with tomatoes, feta, and tomatoes. Simple yet so delicious!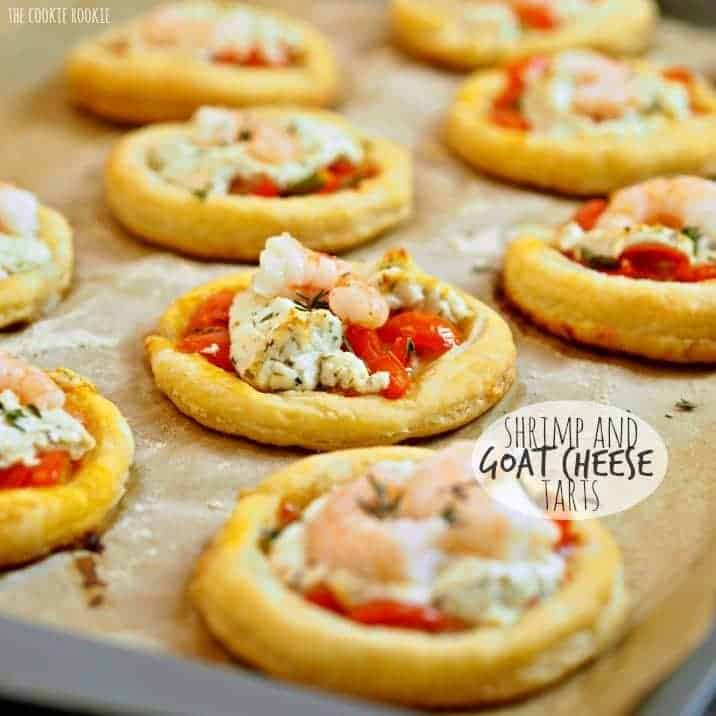 So…it officially snowed this weekend. I wasn't ready. We don't have a snow shovel. We are never prepared! But now that it's officially winter…I can officially post holiday recipes, right? I have a good one for you today. Shrimp and Goat Cheese Tarts. Beautiful, delicious, and as always, EASY! First and foremost, easy. People will be impressed, it can be our little secret!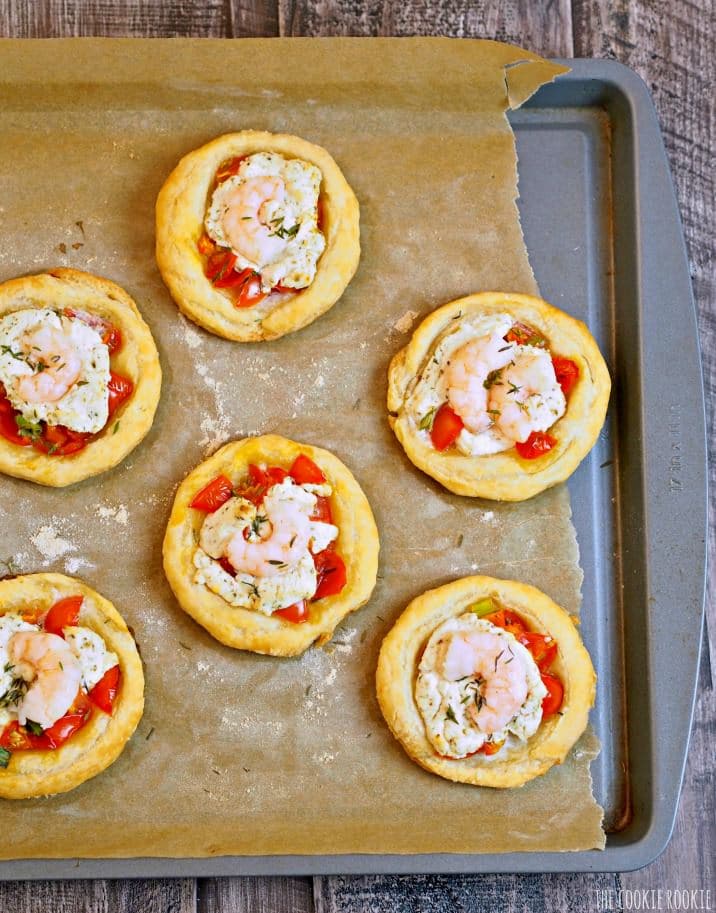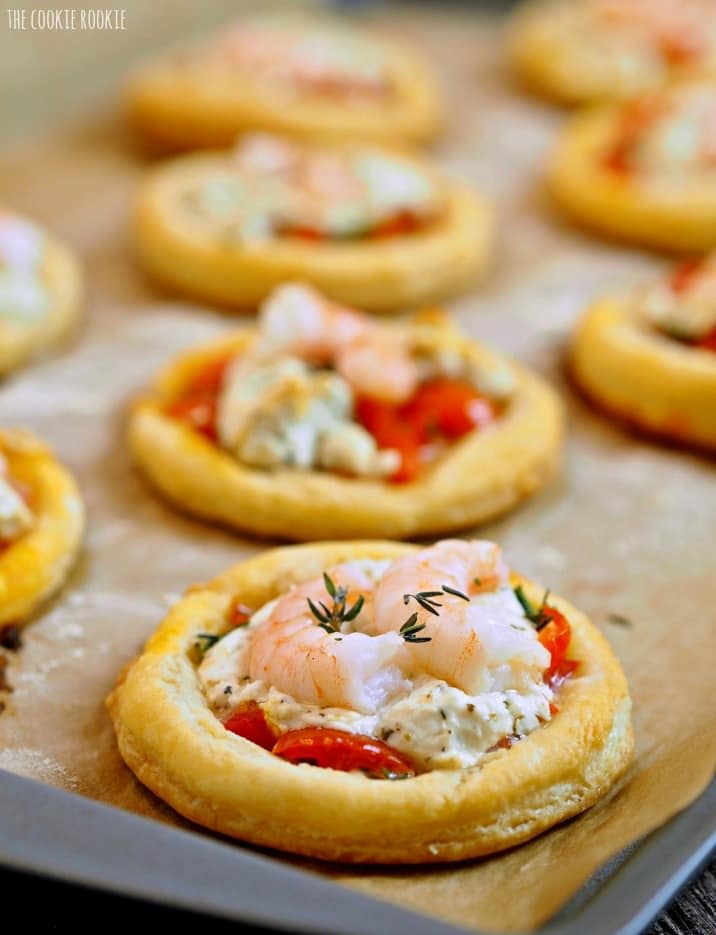 The holidays bring all sorts of cooking opportunities, even for people who are rarely in the kitchen. I remember back before I learned how to cook (I probably shouldn't use "learned" in past tense…it's more of an ongoing thing…), Christmas and Thanksgiving would always give me party anxiety. All of those parties and potlucks. All of these places I needed to contribute a dish. Pat and I would almost always stop by the closest Buffalo Wild Wings before heading to friends houses. Tasty yes, but also embarrassing. No more!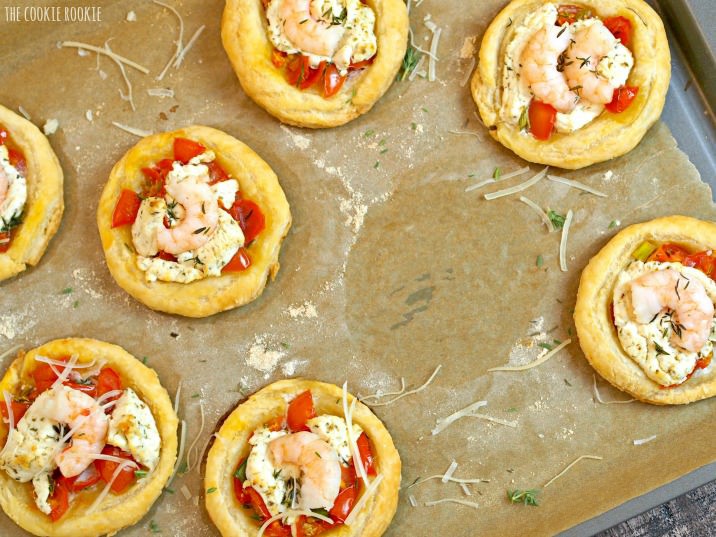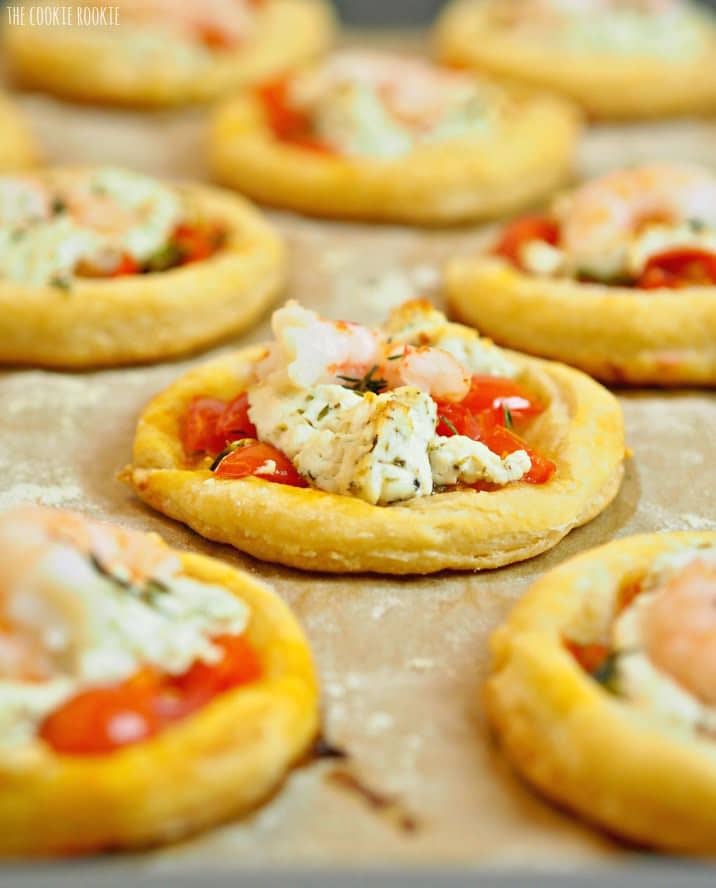 Appetizers like these Shrimp and Goat Cheese Tarts are perfect for holiday parties.
They look intricate and involved, but really they are so easy. Impress your friends and family, delight your tastebuds, and no one has to know the truth. You can make these beauties in under 20 minutes and be out the door. That's quicker than a trip to Buffalo Wild Wings!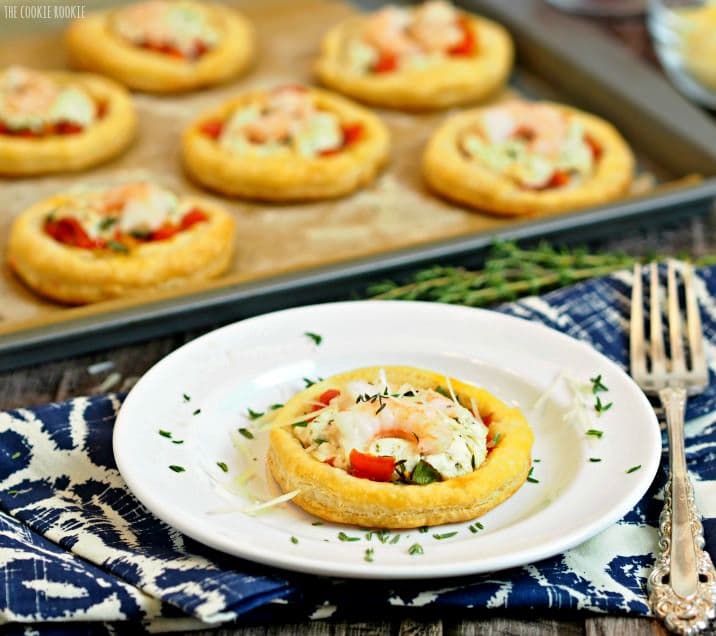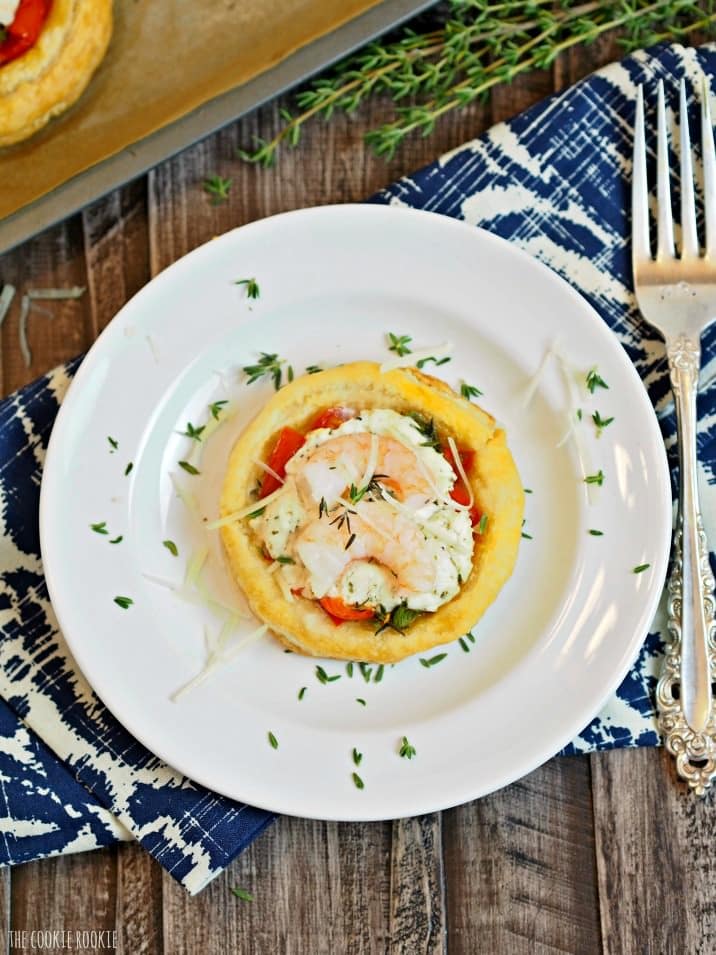 I'm obsessed. These Shrimp and Goat Cheese Tarts might just be the perfect holiday appetizer! Enjoy!