Skinny Almond Joy Ice Cream is the perfect Summer Treat! No one will guess it's healthy!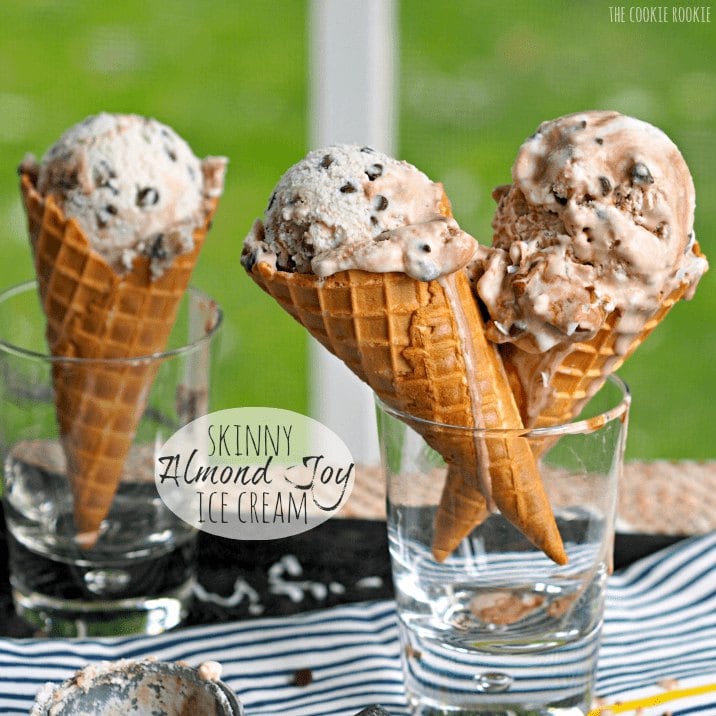 There's nothing better in the summer heat than a delicious cone of ice cream. Nothing. I'm not a huge fan of hot weather, but I do love that ice cream comes as a hot weather companion. It's always been a guilty pleasure…until now. Now I can enjoy it without the guilt…and still enjoy all of the flavor.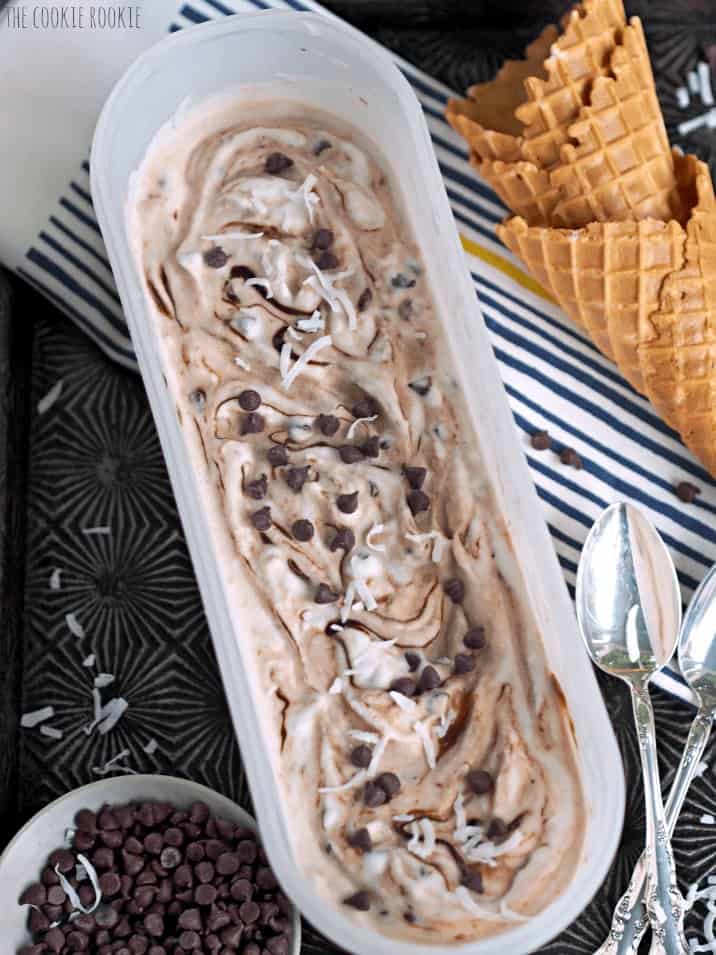 I went up to Kirksville this weekend to celebrate my awesome dad's 60th birthday! It was a great time with GREAT food. Mom made his favorite red velvet cake (keep your eyes peeled for her to add the recipe to Simply Sated soon!), and I made Skinny Almond Joy Ice Cream. Pretty yummy weekend all around.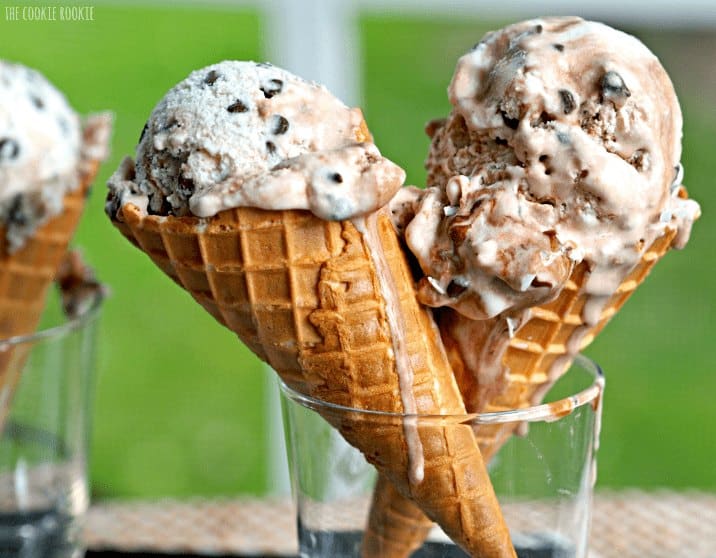 Doesn't it look so creamy and delicious?? Well guess what. It's pretty darn healthy (for ice cream, that is) I've been wanting to use Silk's new Almond Coconut Blend Milk for a while now…and it did not disappoint. When I first saw that Silk came out with an Almond Coconut Blend, my dessert loving mind immediately thought of Almond Joys.
Coconut and Almond together make me think of a candy bar, but that doesn't mean it can't be low calorie and full of nutrients (Silk has 50% more Calcium that dairy milk)! It was the perfect base for this fun ice cream!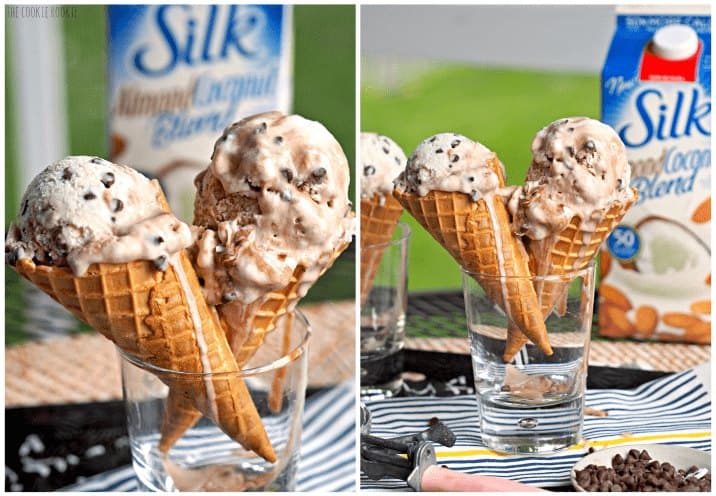 I added in some mini chocolate chips and topped with coconut shavings (they would have been delish toasted too!), and it was the perfect treat. A great way to make my favorite summer dessert that much sweeter by being more healthy. I love it when that happens.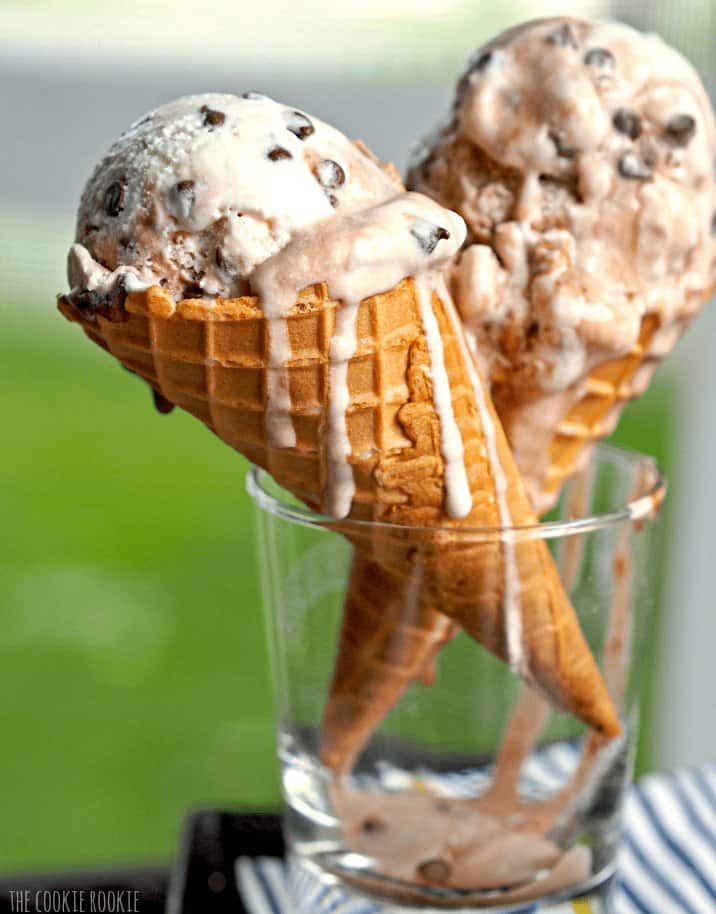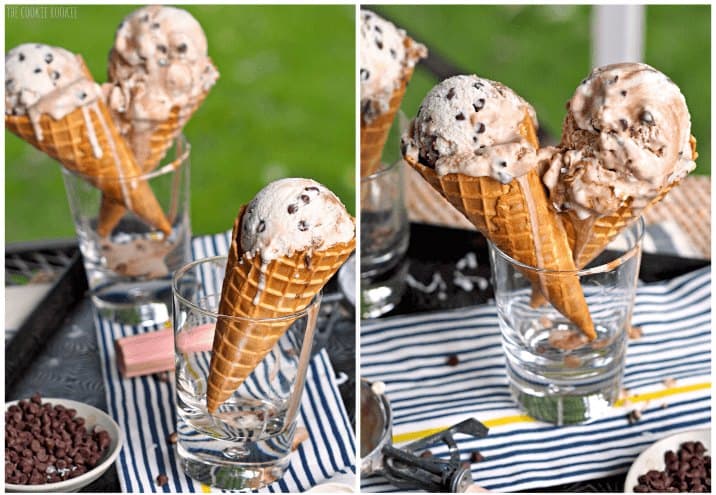 Silk Almond Coconut Blend is perfect in this ice cream, but also delicious on its own. It would be a great substitute in baking, smoothies, breakfast cereal, the list is endless! Be sure to check out Silk's Facebook Page and snag a coupon to try their new line of drinks. Delish, seriously. I'm in love.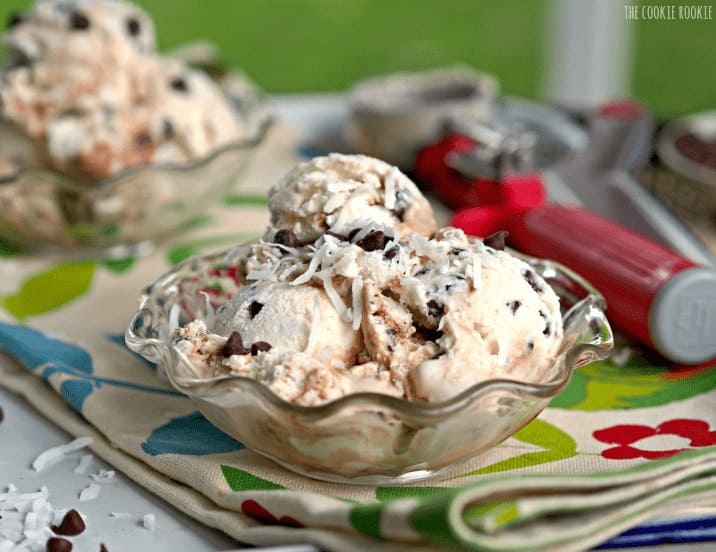 Happy (healthy) Summer! Enjoy!