Today I'm sharing a skinny caprese pasta recipe! It's so good, you won't even know that it's a skinny version.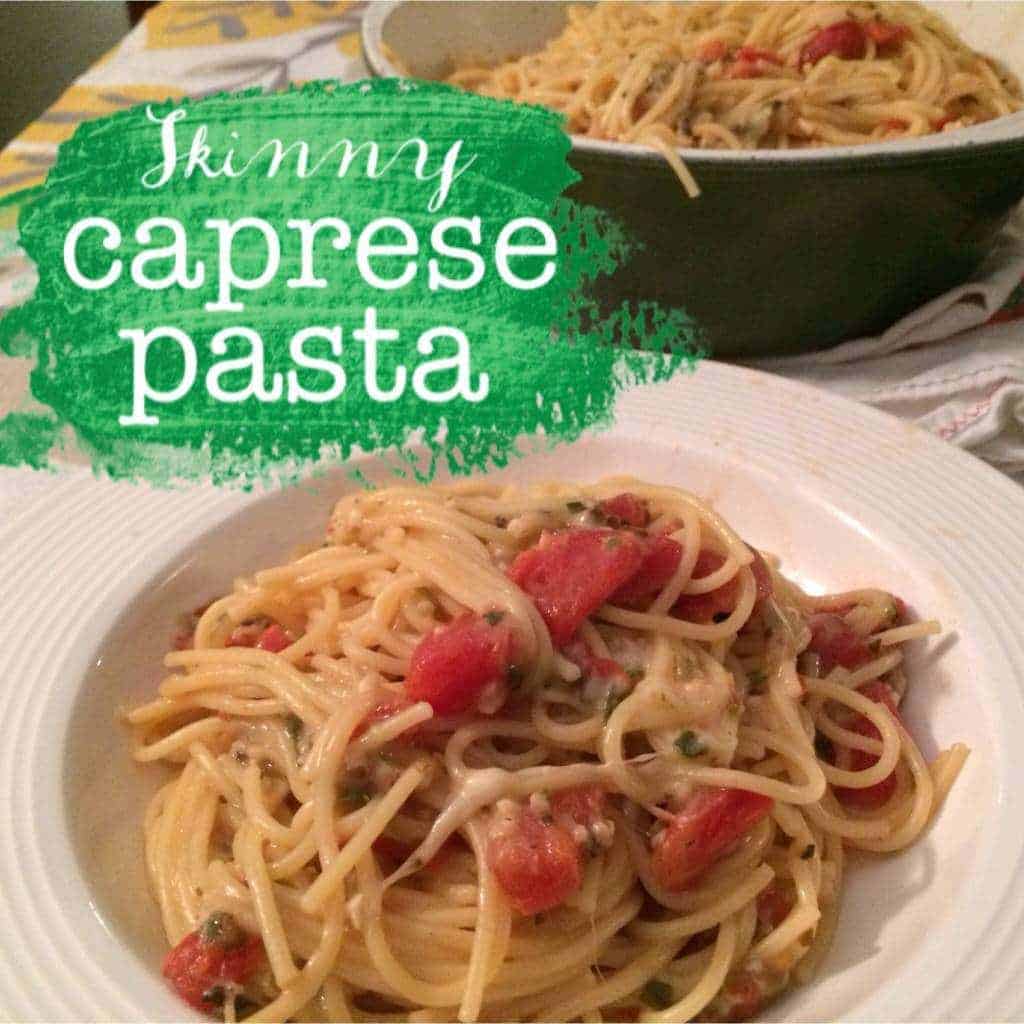 before the wedding, our family weighed in every week…i hated it, BUT it worked. the accountability helped us all, and we were all able to hit our goal weights!! after the wedding, i've still been trying to eat smaller portions, but i've fallen off the wagon just a little. all the baking and cooking for the blog…its hard not to eat a lot!!! we started weighing in again this past friday…which wasn't so fun :). four pounds up from the wedding!!! not too bad, but i don't want to keep going in that direction. so i'm going to learn some healthier recipes. not all of them will be healthy…but i'll at least try! starting with this delicious pasta. skinny caprese pasta!
you can make this dish REALLY skinny, or somewhere in between. i made it somewhere in between, but you could cut out a couple ingredients and it would still be delicious. we loved it!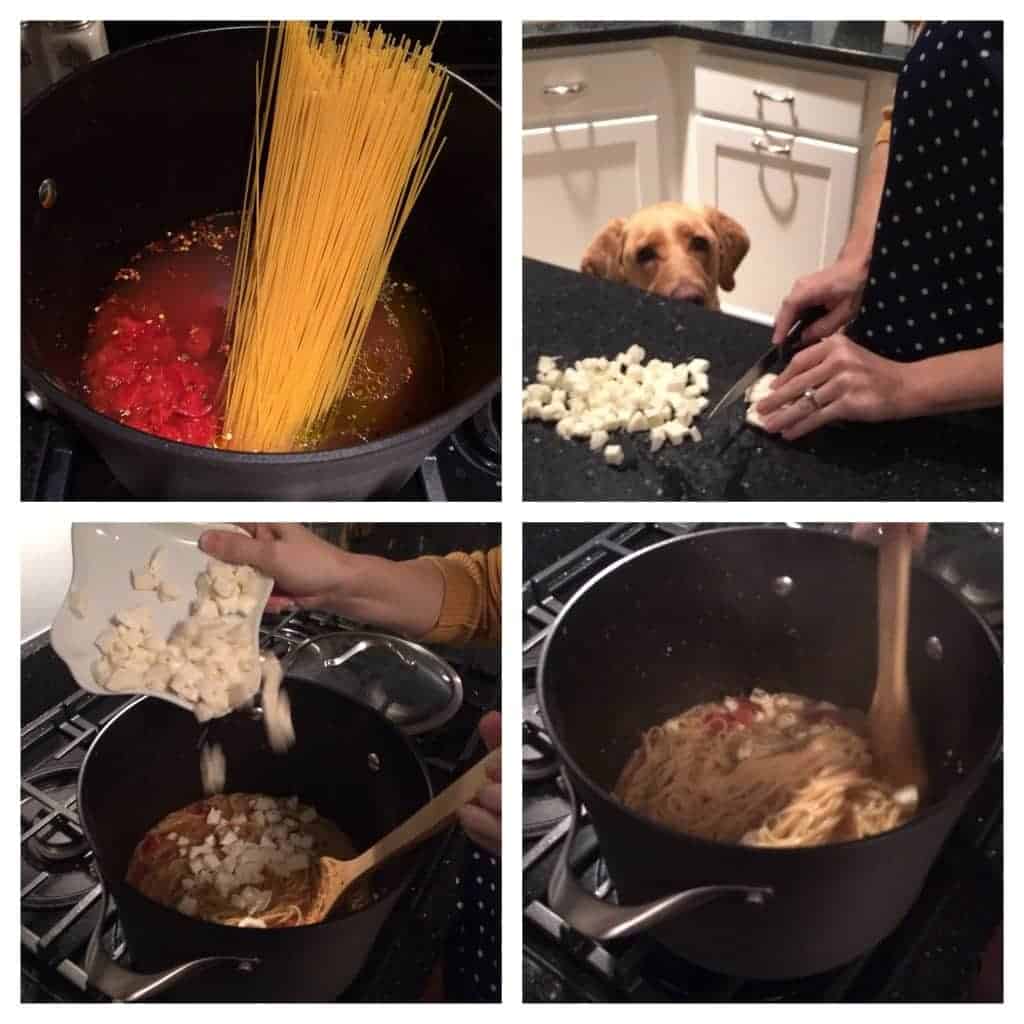 the best thing about this pasta is that its all made in ONE POT. i love easy recipes, if you couldn't tell. i found a FABULOUS blog, domestic superhero (click on it to see all of her great recipes). she did a similar dish and i realized how easy it can be! check out her ingredients, they sound fantastic too!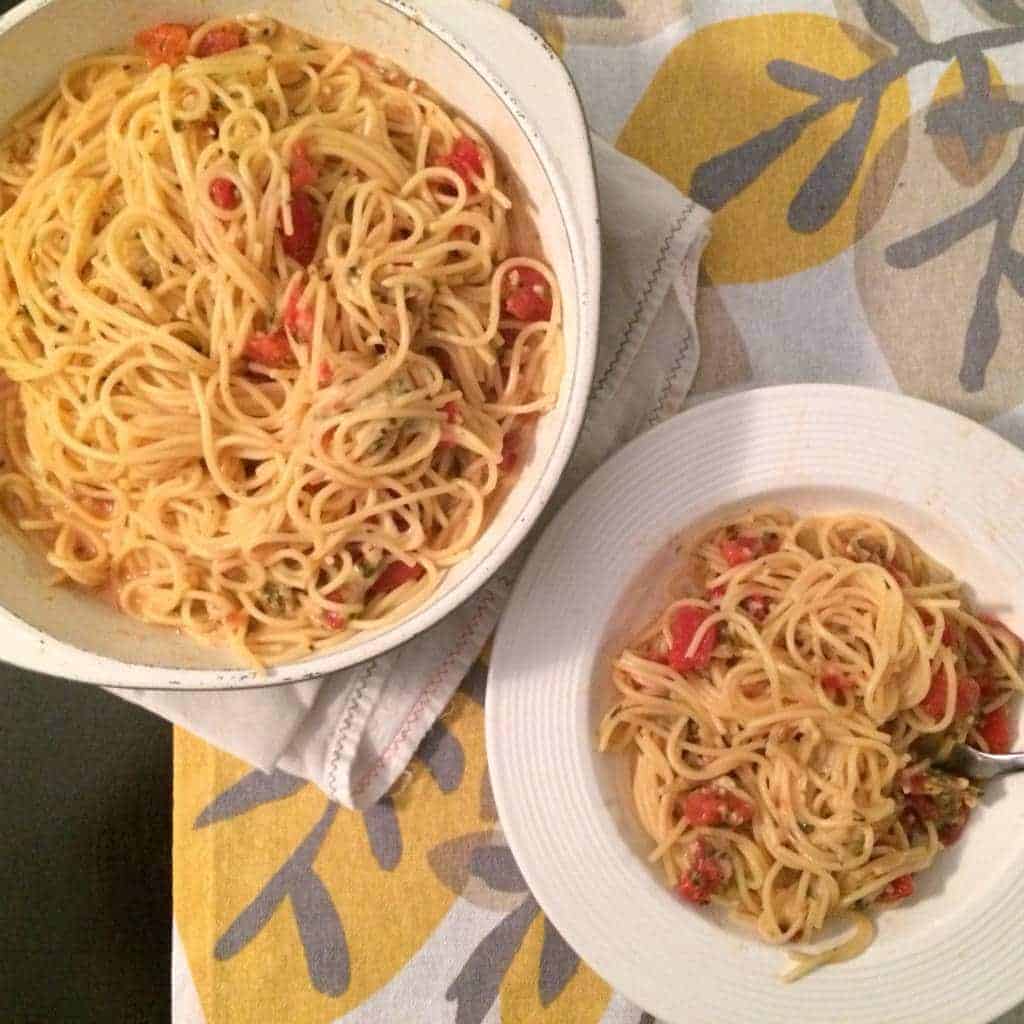 even though its a skinny-er recipe, its still SO delicious. and still has cheese…which is a requirement of my favorite meals :)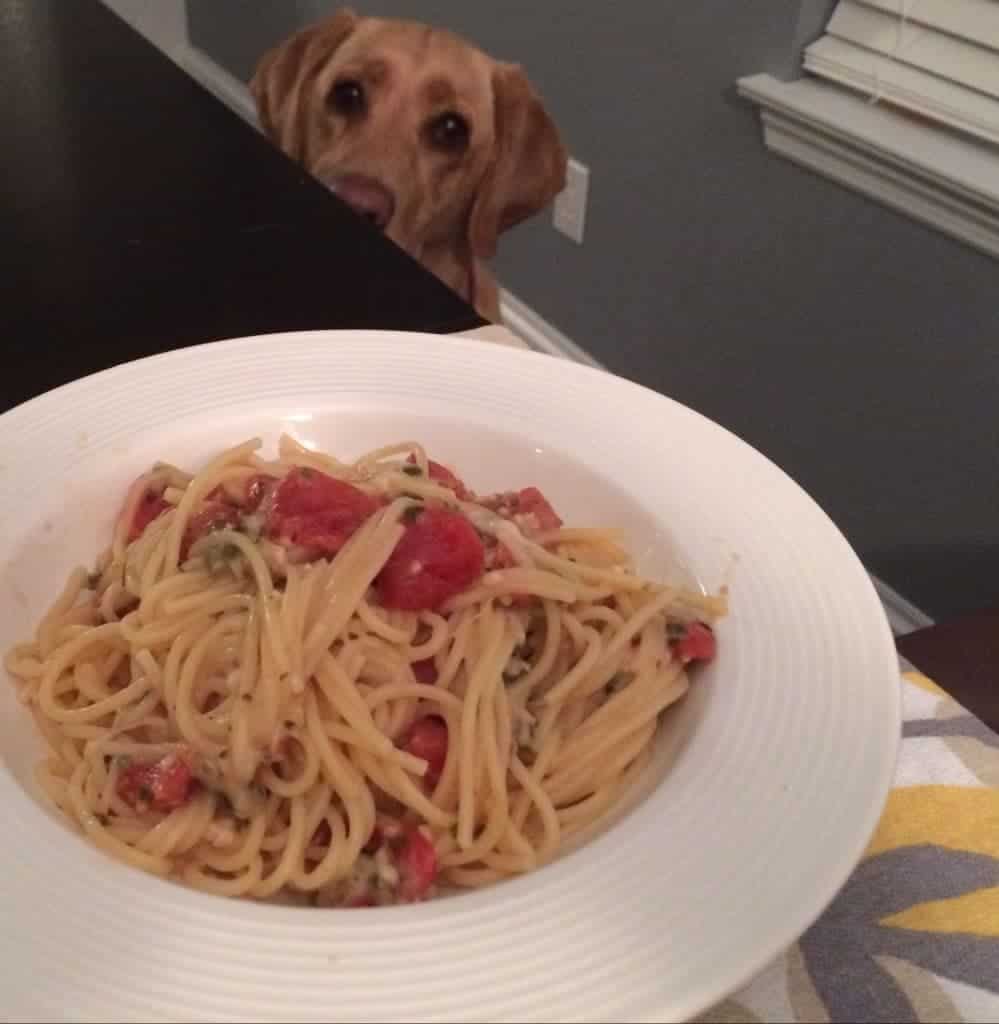 scout didn't get to try this one, but she would have liked it too!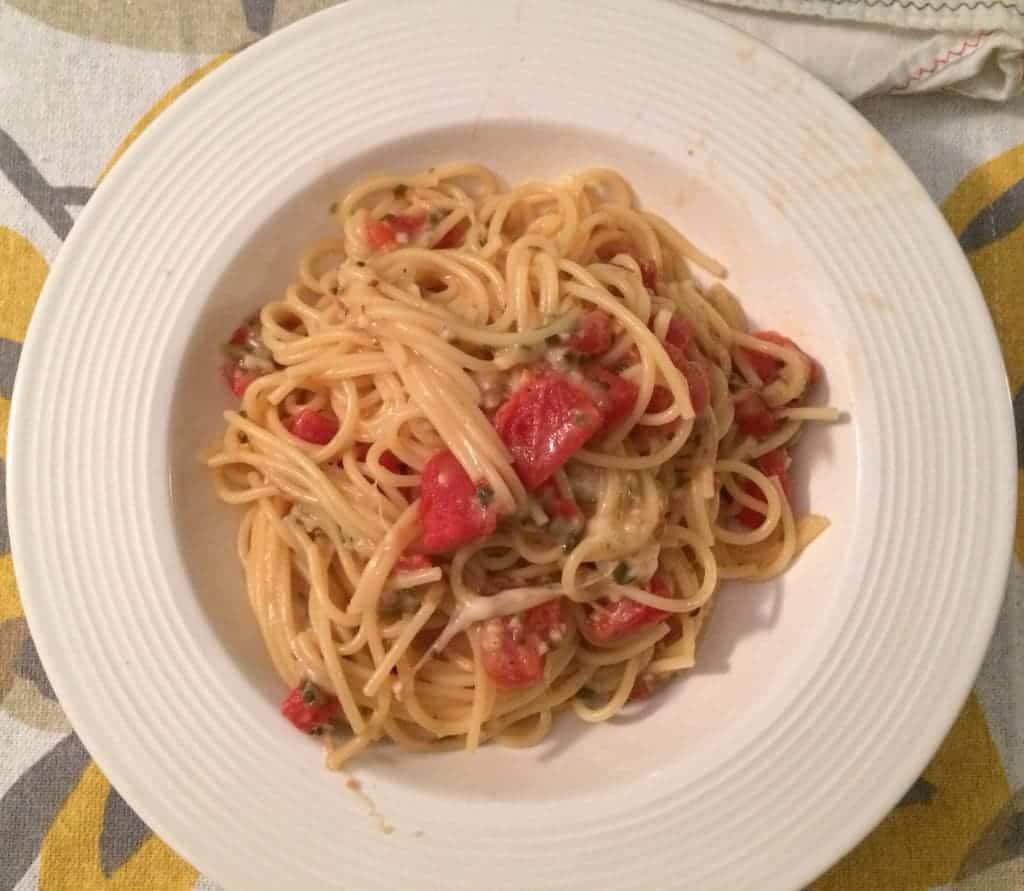 if you're looking for an amazing caprese dish that is definitely NOT skinny…try this dip. its my favorite, but i'm trying to stay away!!
okay back to the pasta. it didn't quite surpass my love for the dip, but i felt much better about eating it. and it was just as great as leftovers yesterday.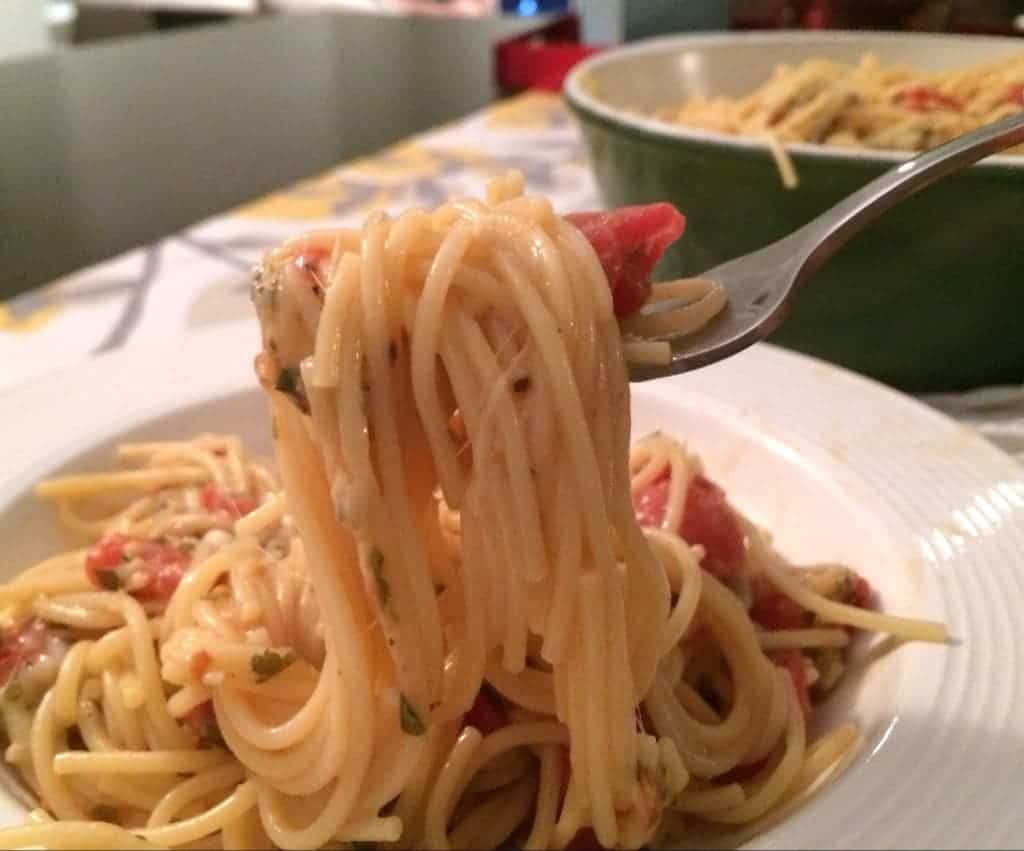 theres just something about the flavors. basil, tomato, and fresh mozzarella.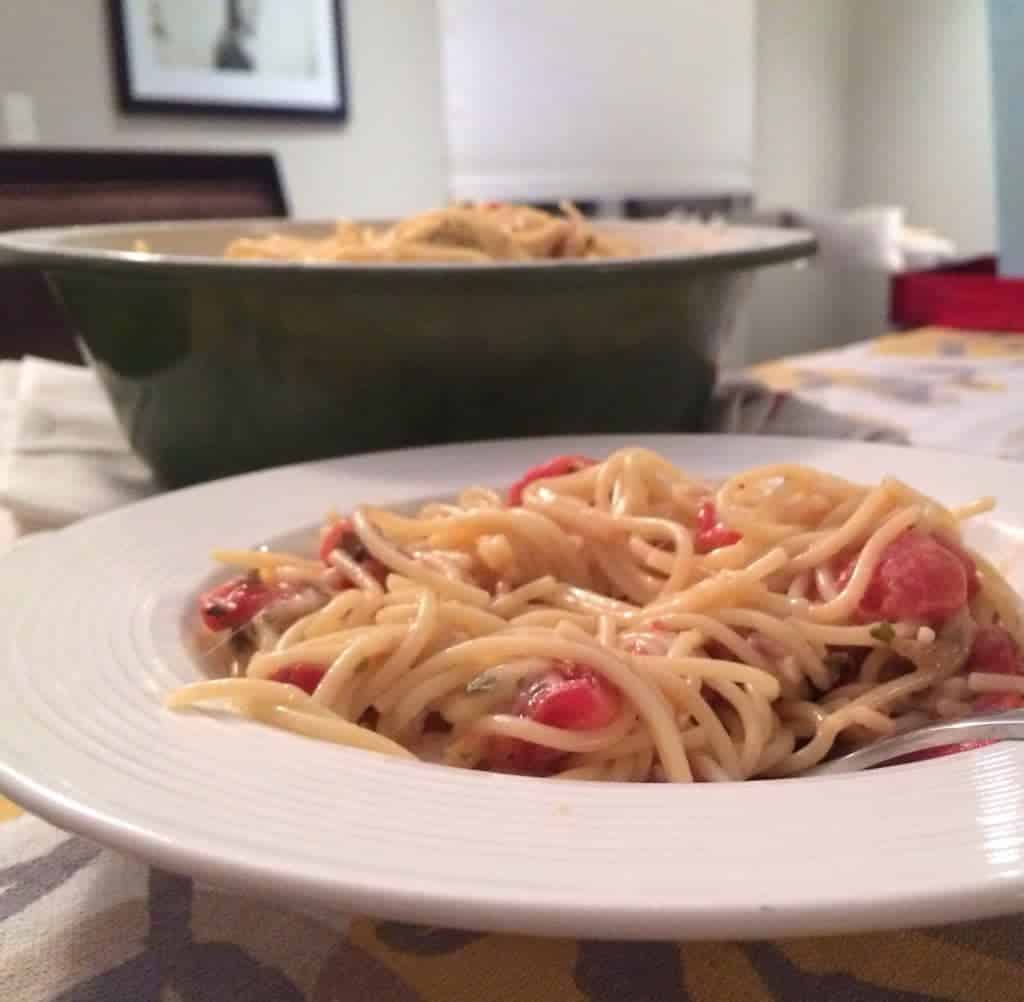 i was also very excited to use my new thrift finds, pasta bowls and the green bowl. .99 for the white bowls and 2.50 for the big green one!! one thrifting trip and i'm hooked :)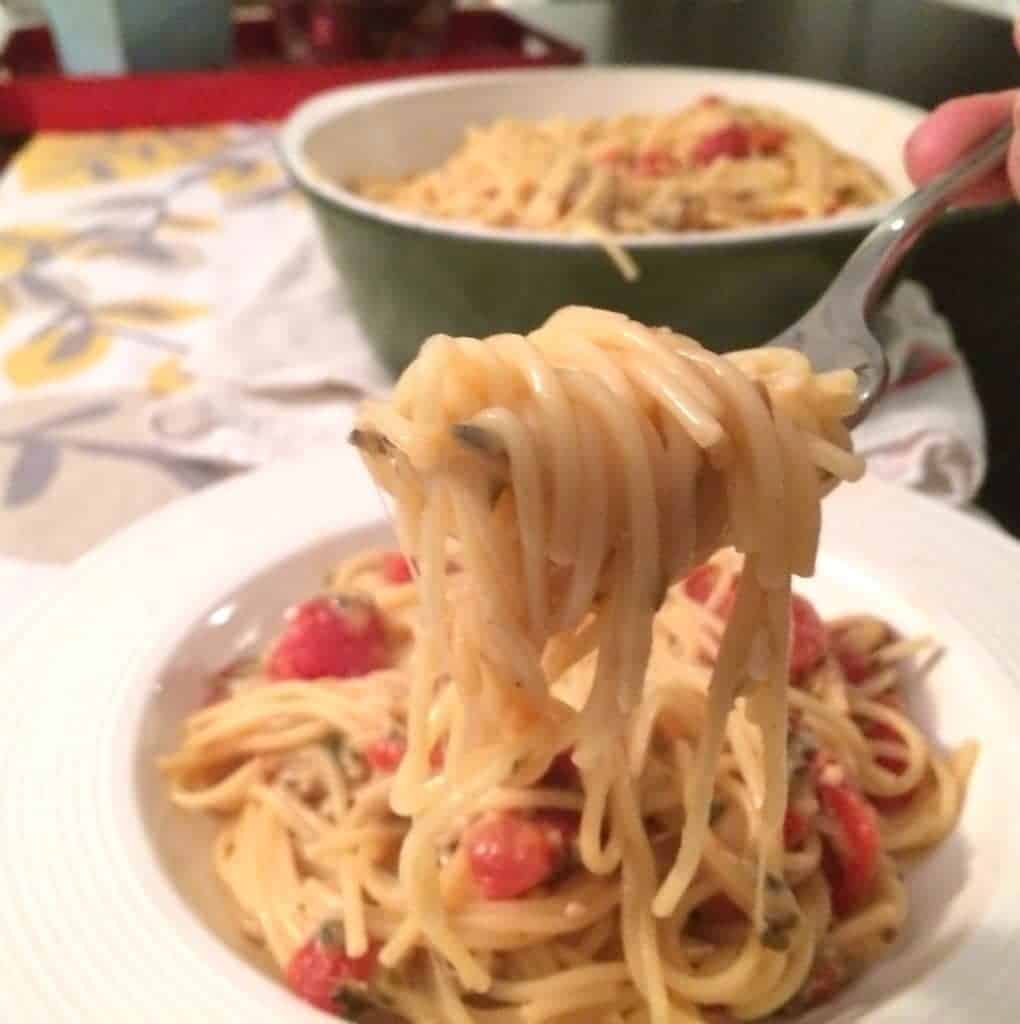 to make this recipe especially skinny, you can leave out the asiago and the mozzarella. it would still be really good, but i'm not ready to give up cheese quite yet. it would also be amazing with chicken. try it some different ways and let me know how it is!! hope you enjoy it as much as we did :)