Valentine's Day is just days away! Celebrate Valentine's Day In with Skinny Loaded Sweet Potato Fry Nachos!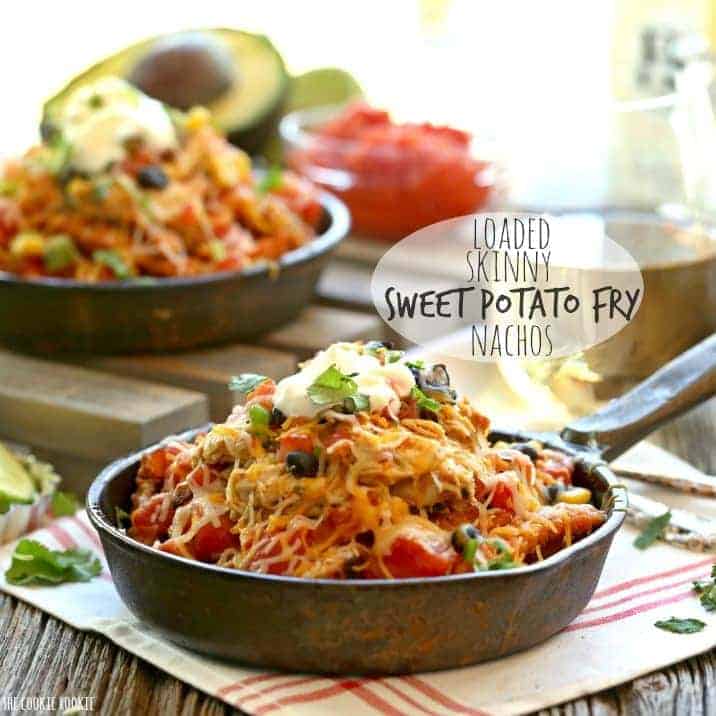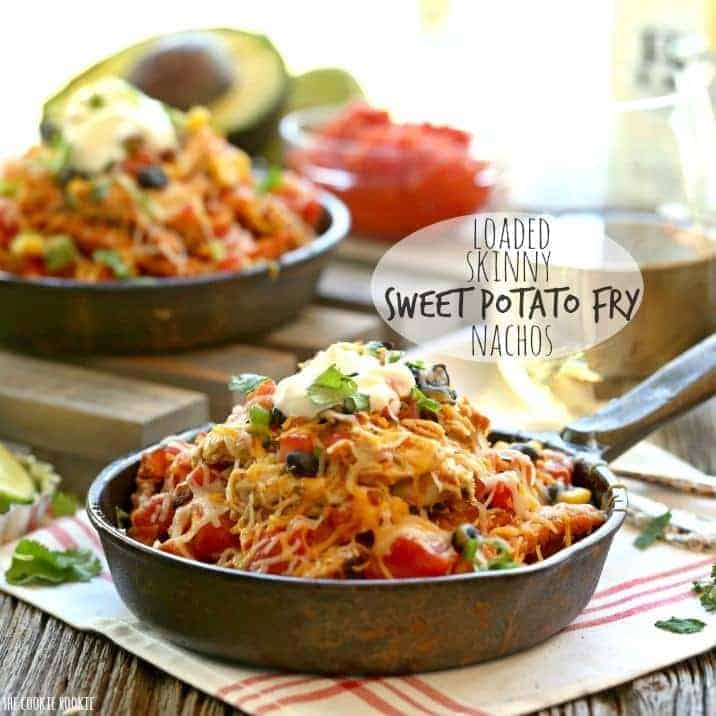 I literally can't believe Valentine's Day in only days away. Are you ready??? I know I'm not. I've tested lots of recipes for the big holiday this year, but most of them have been things I love, maybe not things Pat loves (I have a picky husband on my hands!).
So…I've pulled out all the stops with this recipe. The boy loves nachos. The boy loves fries. The boy loves healthy(er) foods. These Skinny Loaded Sweet Potato Fry Nachos are PERFECT…I'm so excited for Valentine's Day now that I've found the perfect recipe!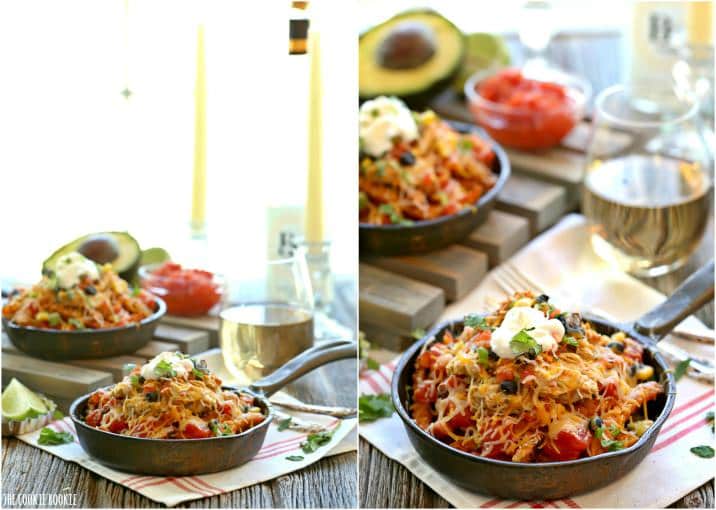 Pat is a very simple eater. He loves the things that he loves. Sometimes it frustrates me that he doesn't want to try all of the new and creative things I want to make in the kitchen. I know these nachos don't necessarily LOOK romantic…but they are. I'm constantly trying to make him eat things that aren't his cup of tea. Valentine's Day is my chance to spoil him with things he loves.
I'm pretty sure these nachos are just the thing! They're loaded with lots of toppings, but still kept skinny by using simple ingredients and only small servings of the indulgent parts, like the cheese. You don't have to skimp of flavor to be calorie conscious! I'm learning…slowly but surely!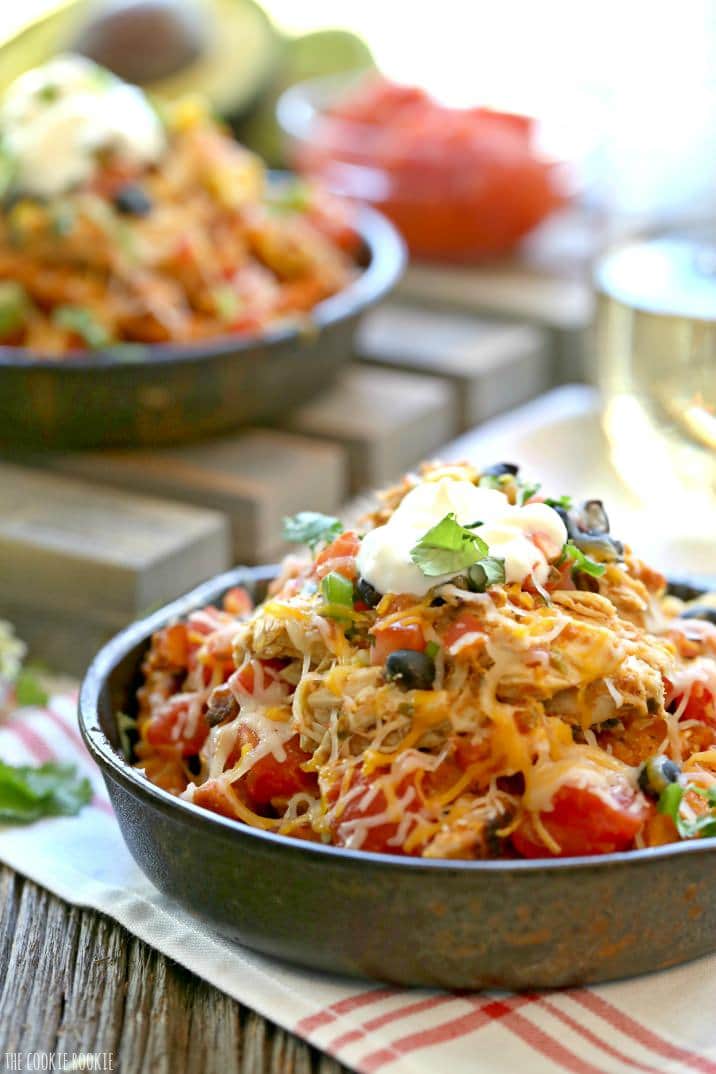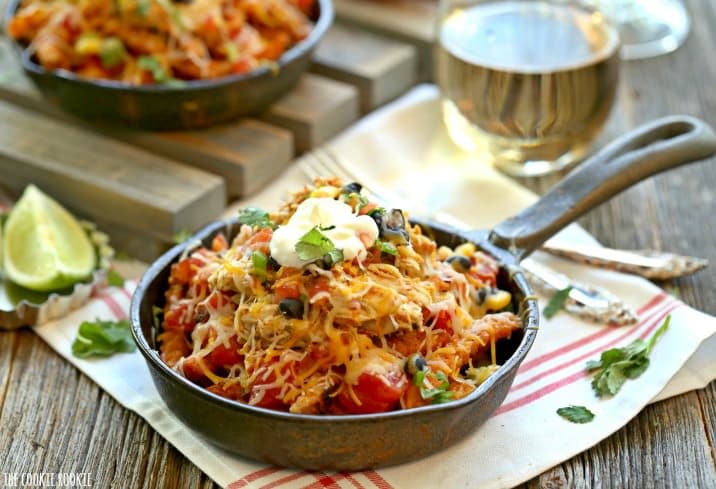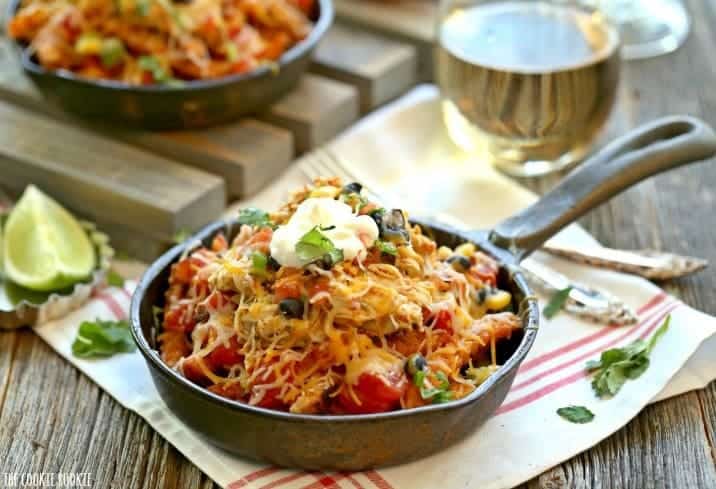 To keep these "romantic" fry nachos simple and quick, I used some of my favorite brands, Hunts Tomatoes and Alexia Sweet Potato Fries. I've used Alexia before, and have falled in love! I love Hunts Tomatoes because they're Flash Steamed to peel (instead of using lye). They're canned within hours of being picked, right in California.
I can feel good about putting them on these nachos, and it saves me lots of time in the kitchen as well! Alexia Foods is a line of premium, all natural frozen potatoes, breads, and side dishes. We LOVE their onion rings around here, but their sweet potato fries are my favorite.
I knew they would be the perfect base to these Skinny Loaded Sweet Potato Fry Nachos.
And just like Hunts, using frozen fries saves SO much time. The last place you want to be on Valentine's Day is in the kitchen for hours!